Cranberry Mimosas are the perfect holiday cocktail! These tasty Cranberry Ginger Ale Cocktails are bubbly, tangy and topped with sugared cranberries. Plus they're only three ingredients!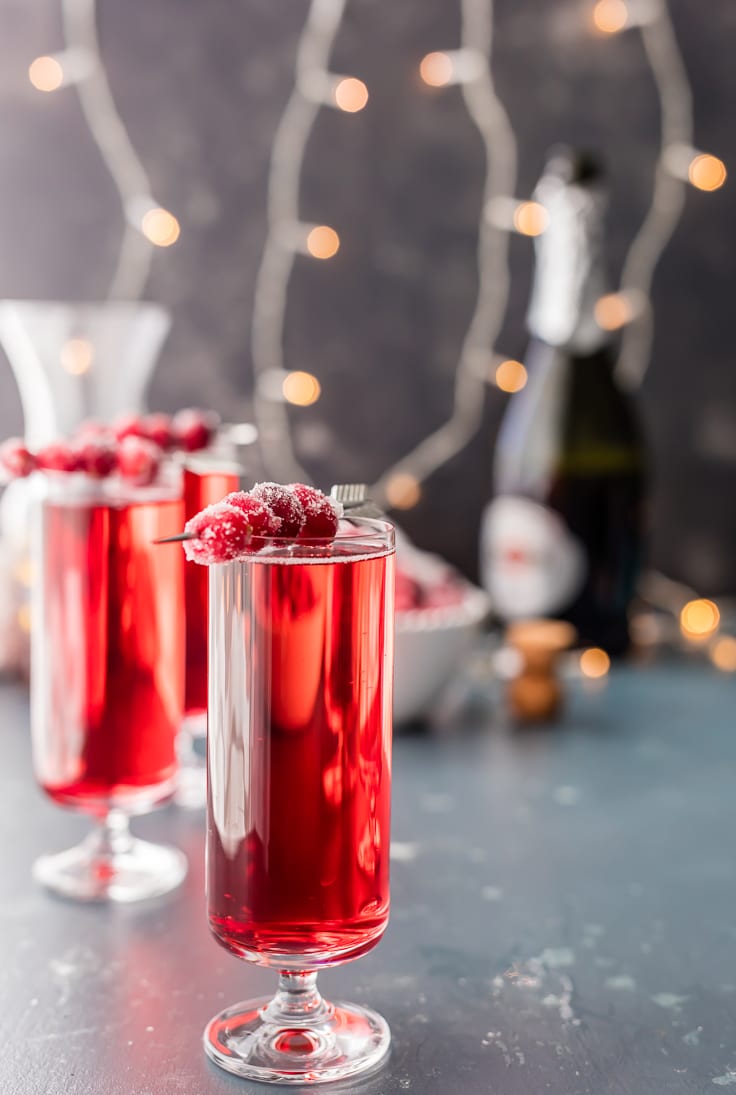 Cranberry Mimosas
Cranberry Mimosas with Sugared Cranberries are the most beautiful cocktails to serve at your holiday parties! These cranberry ginger ale cocktails are made with only three ingredients. This fizzy, bubbly drink is sure to get you and all your friends and family in the festive holiday mood!
I have a serious mimosa addiction. I've been drinking these Apple Cider Mimosas all through the fall, and I wanted to create a simple beverage that would see me through my holiday gatherings. This Cranberry Mimosa is it! It's fruity, tangy, and oh so easy to make, you won't even believe it.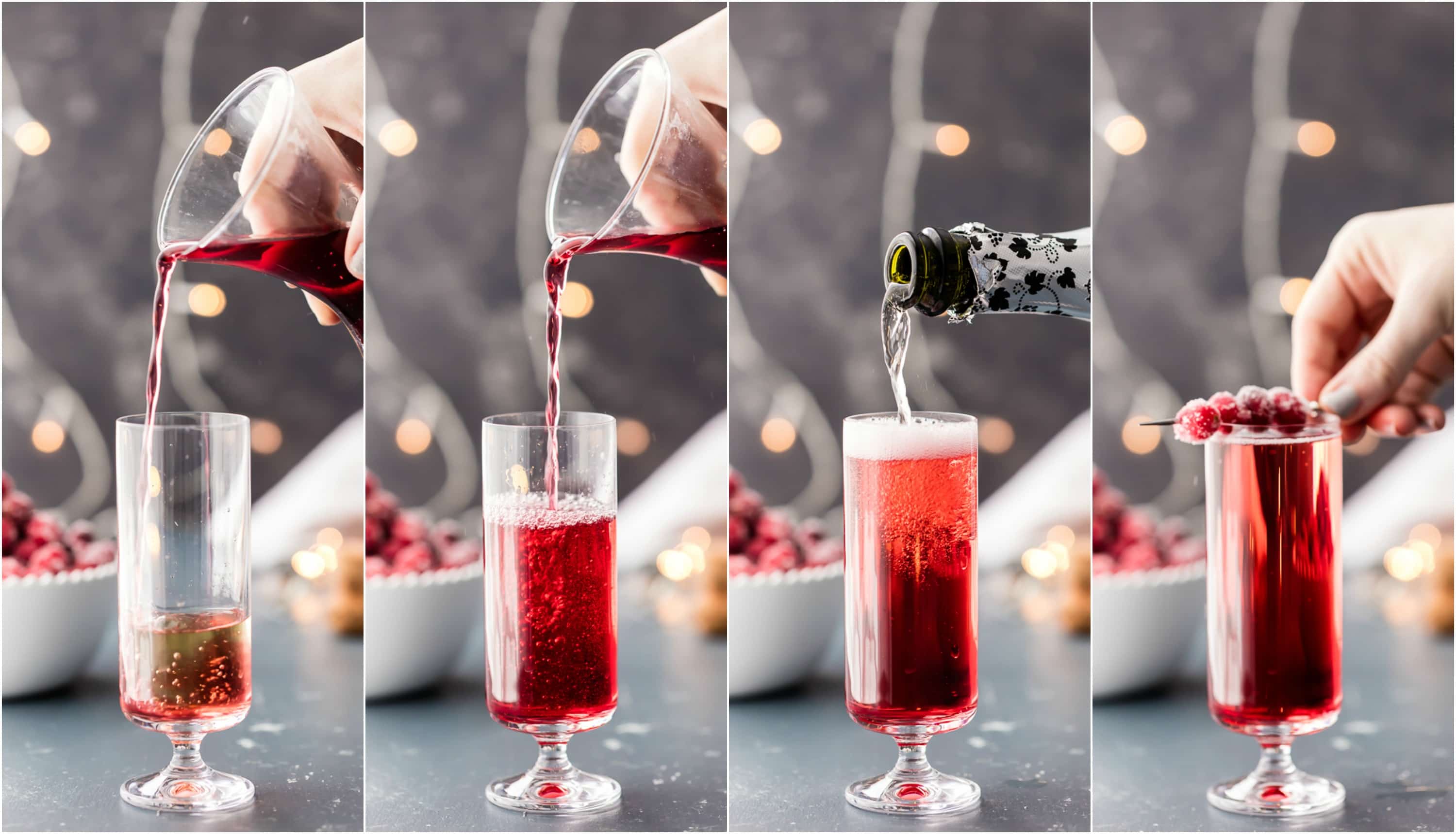 Ingredient List
These beauties come together in minutes with just THREE simple ingredients! Here's what you need:
Cranberry juice
Ginger Ale or Ginger Beer
Champagne
That's it! Oh, and some of these Easy Sugared Cranberries for garnish. Aren't they cute?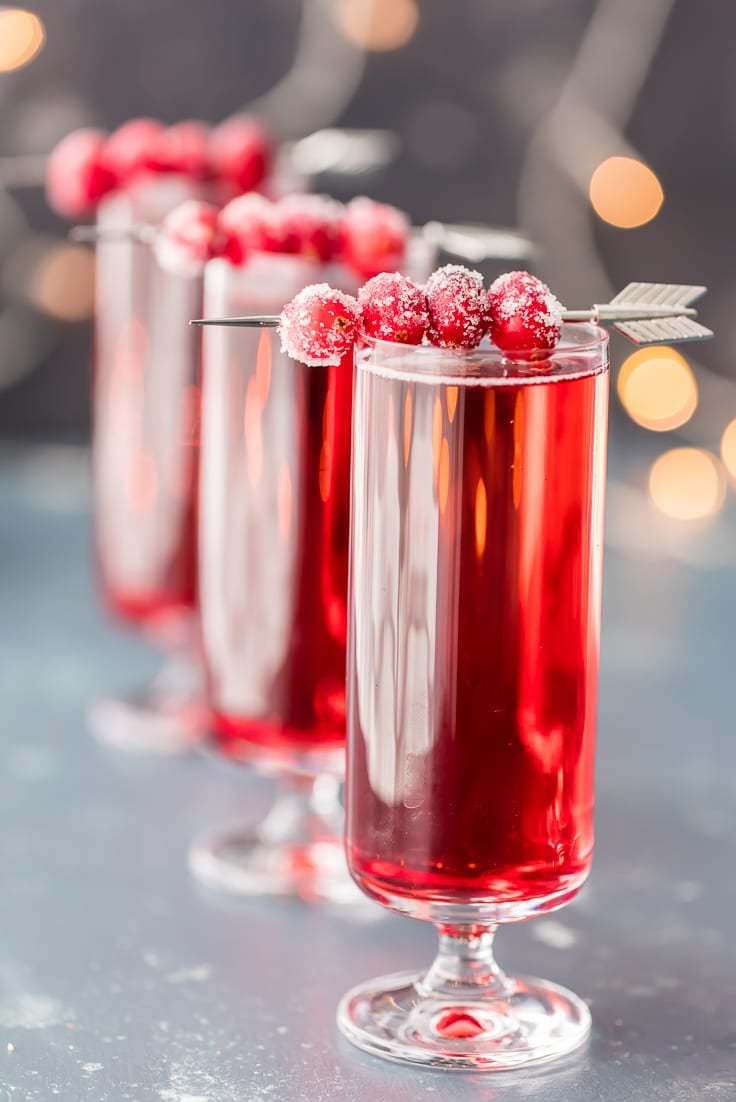 These darling Cranberry Mimosas are an exquisite Christmas treat. But they'd be perfect for New Year's Eve or Valentine's Day. Enjoy these festive mimosas all winter long!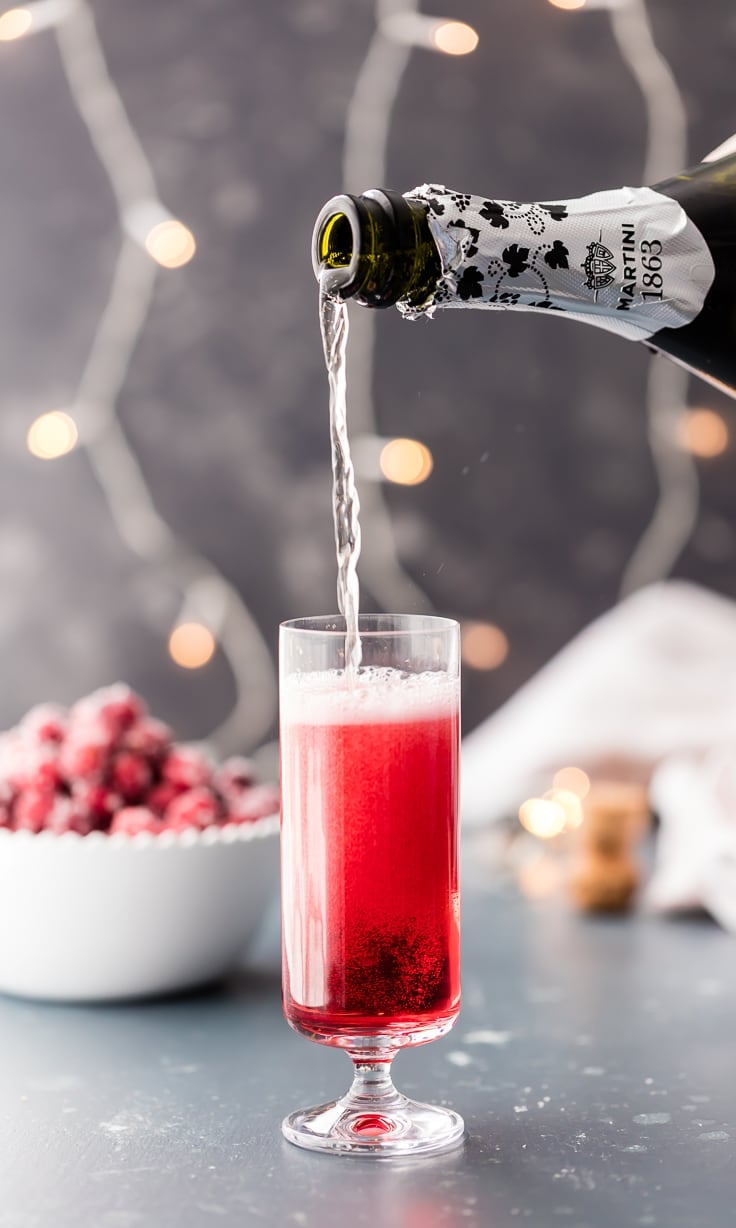 How to Make Cranberry Mimosas Without Alcohol
Entertaining younger guests? It's so easy to make this a non-alcoholic beverage! Simply leave out the champagne. The ginger ale will still give it that bubbly texture that's so fun to drink. The cranberry juice blends perfectly with the ginger ale. Your guests will love it!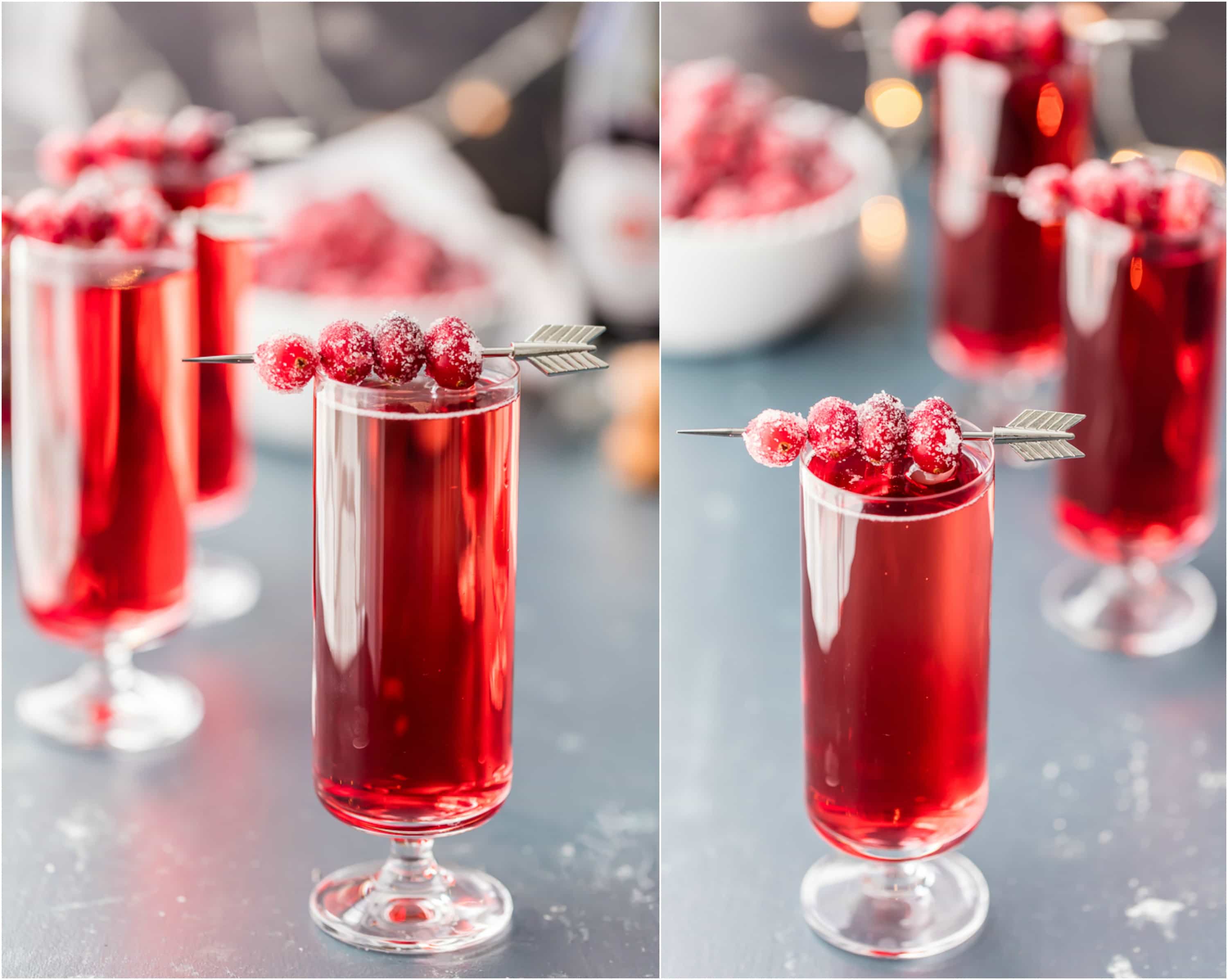 More Delicious Holiday Cocktails
In the mood for more seasonal sips? Try a few (or all!) of these amazing cocktails: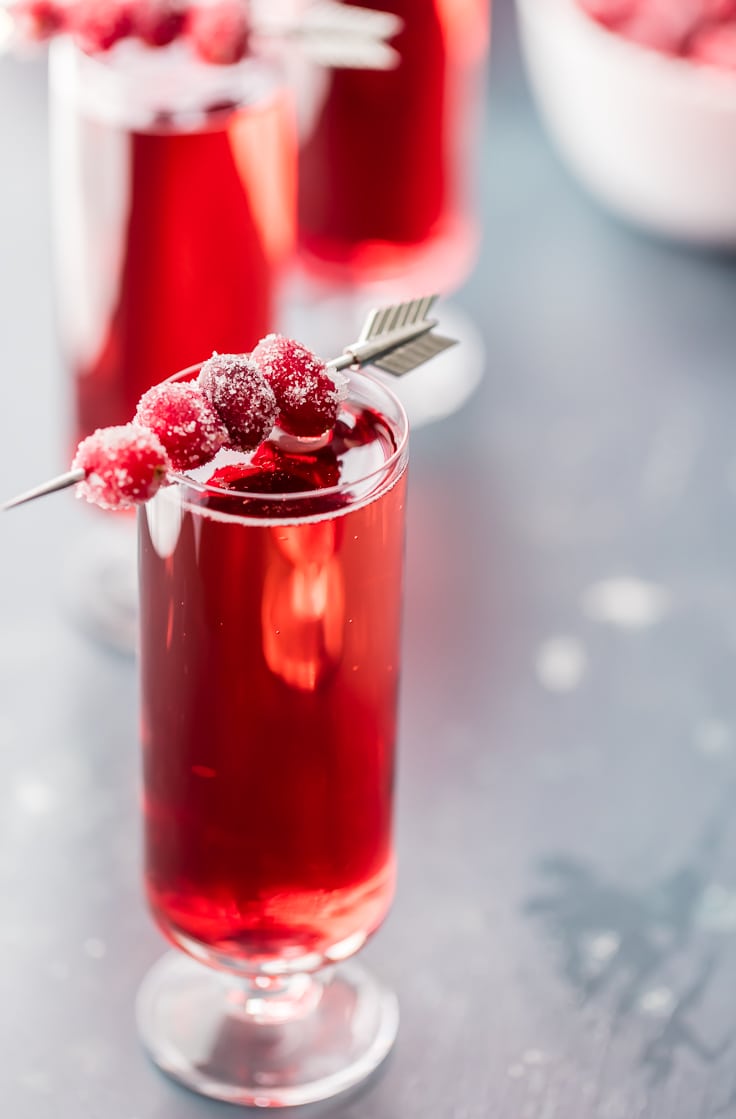 Check out the recipe card below for details on how to make these delicious Cranberry Ginger Mimosas. Enjoy the holiday season!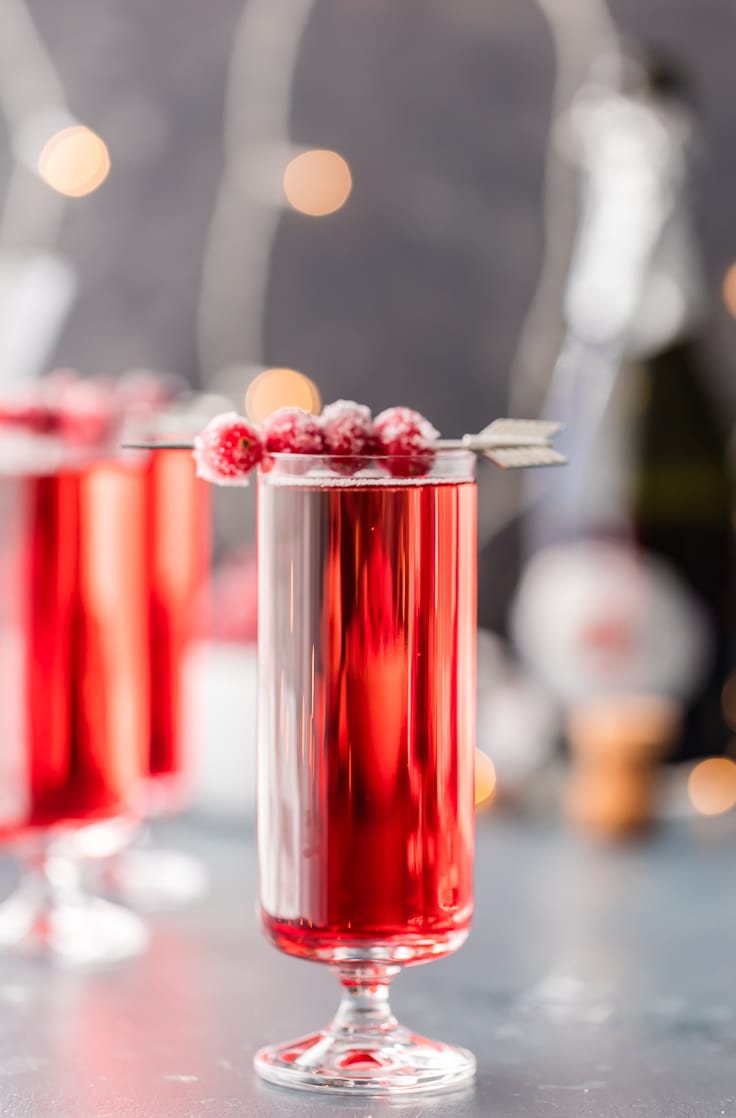 May your holidays be festive and bright, warm and cozy. Cheers!