Strawberries Foster will make you forget all about Bananas Foster!  Delicious, easy, and beautiful.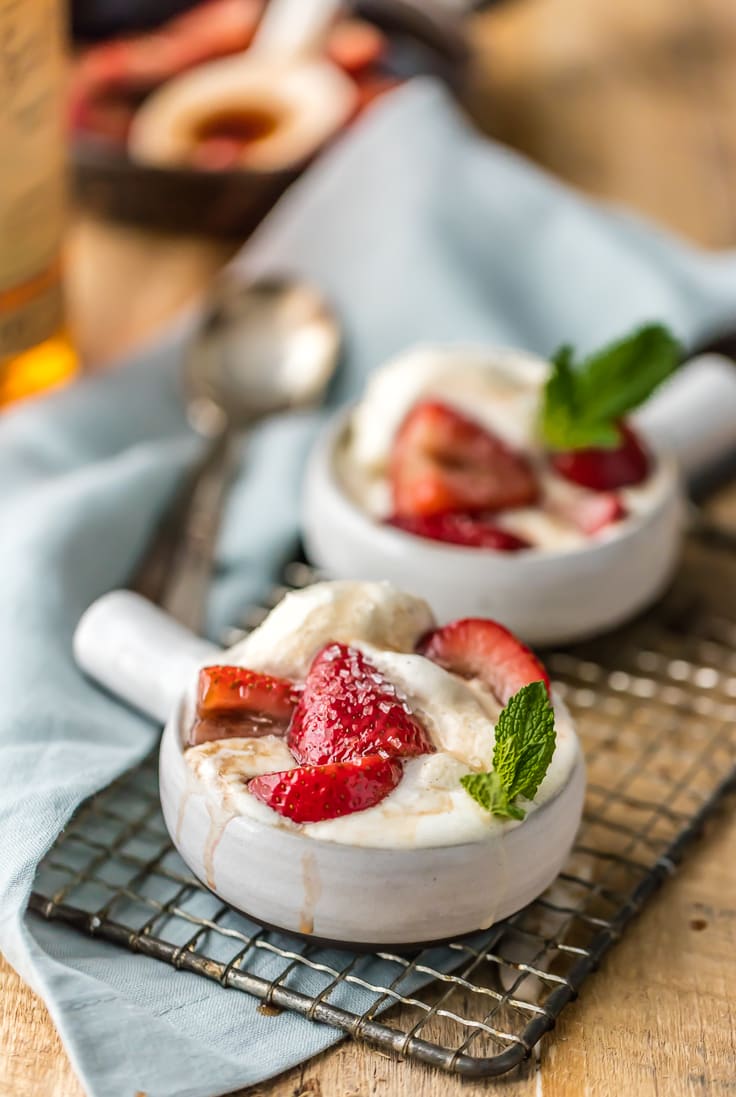 I'm always on the hunt for super easy DELICIOUS desserts. Ones you can whip up in minutes and enjoy over and over again. When we go out to eat, if Bananas Foster is on the menu, you better believe I'm ordering it. That being said, I've never made it at home! My husband isn't a huge fan of bananas, so I've just never tried. Strawberries on the other hand, he can't get enough. So I thought why not take everything I love from Bananas Foster and simply swap out the bananas for strawberries!
Strawberries Foster was born, and MAN is it delicious! Thrown together in minutes and sure to please. Simple flavors coming together to create the perfect sweet treat.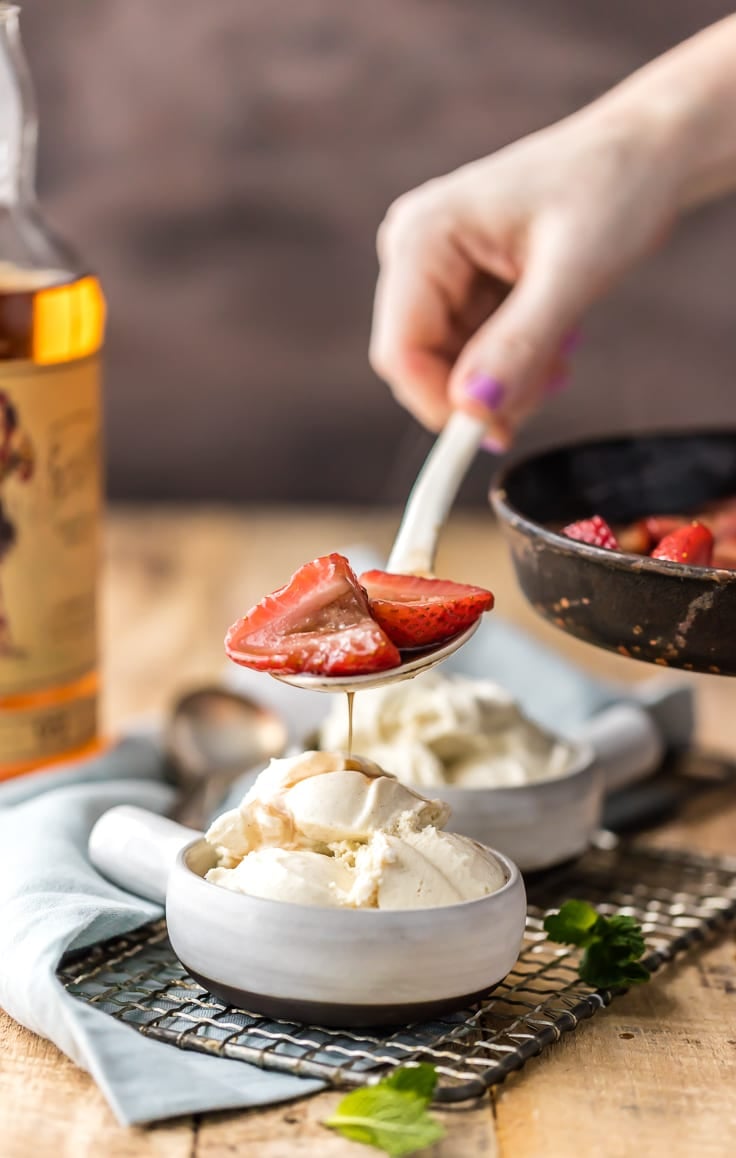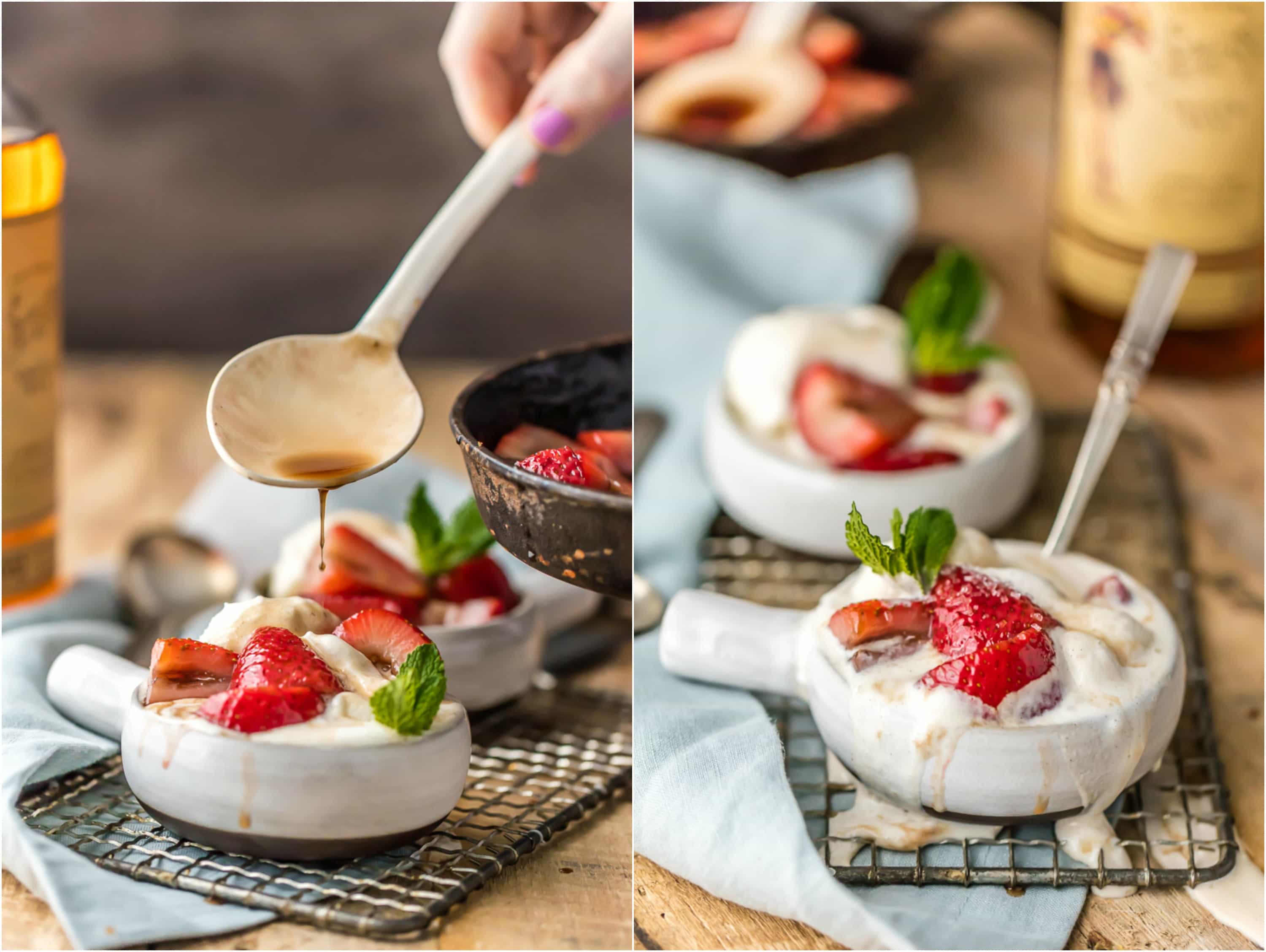 Since I was just making this at home, I didn't go as far as lighting the mixture on fire and putting on a show, but you totally can! Bring the fancy restaurant right to your home kitchen. How fun is that?! Strawberries Foster is the topper for Vanilla Bean Ice Cream, or is equally delicious on its own. It's addicting, let me tell you!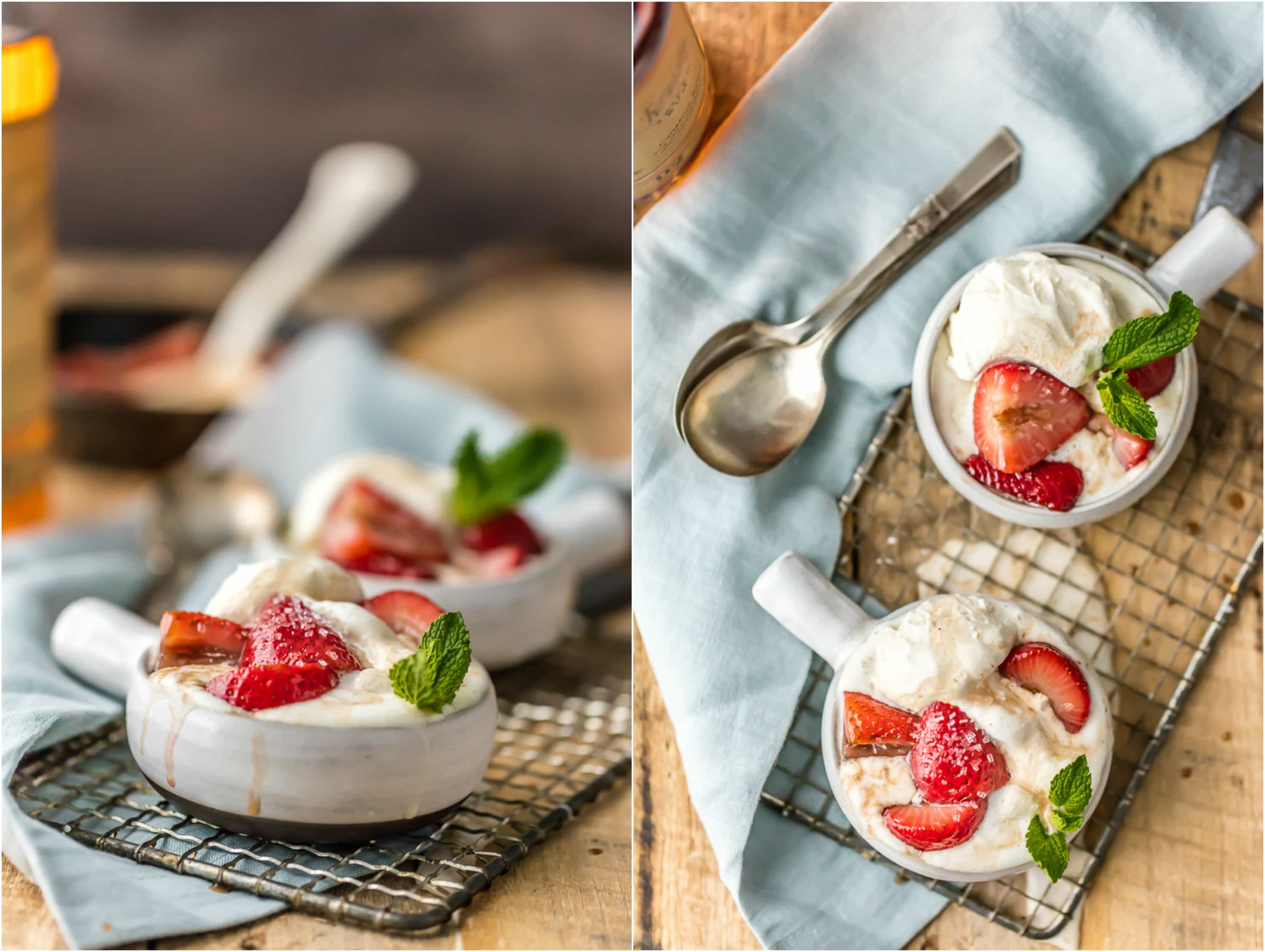 I just love how elegant strawberries Foster is, while still being a simple dessert. Easy recipes are always the best, and this is as easy as it comes.
With only a few ingredients, the strawberries are really able to shine. So much flavor!!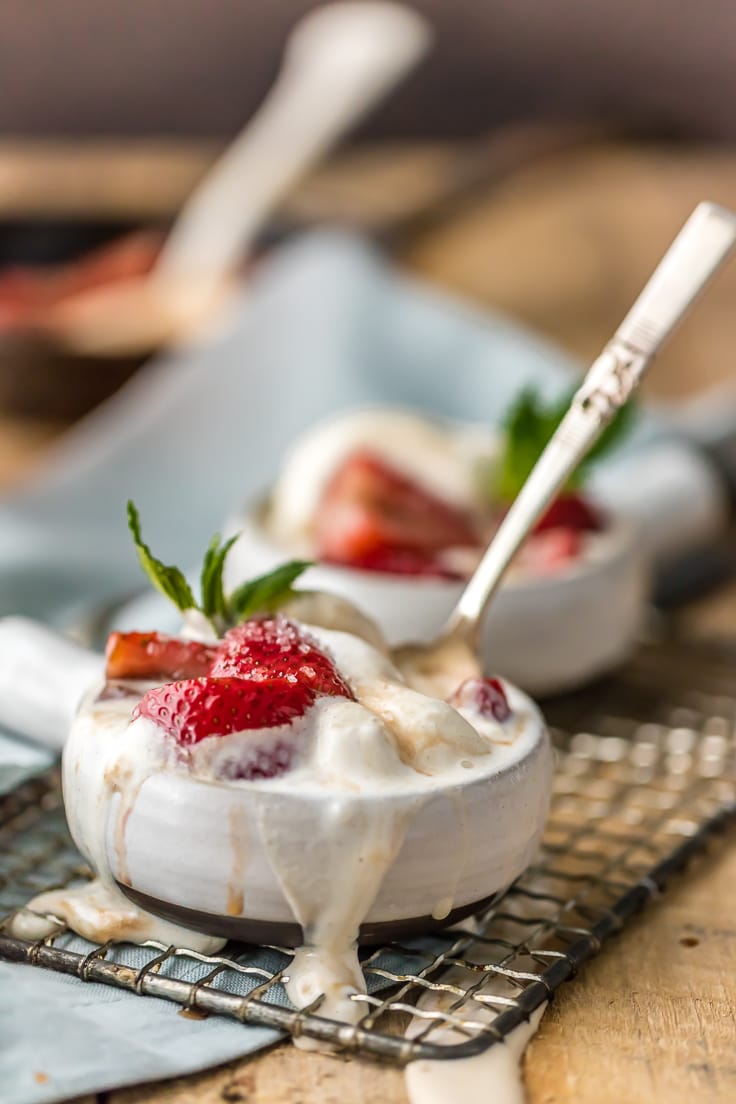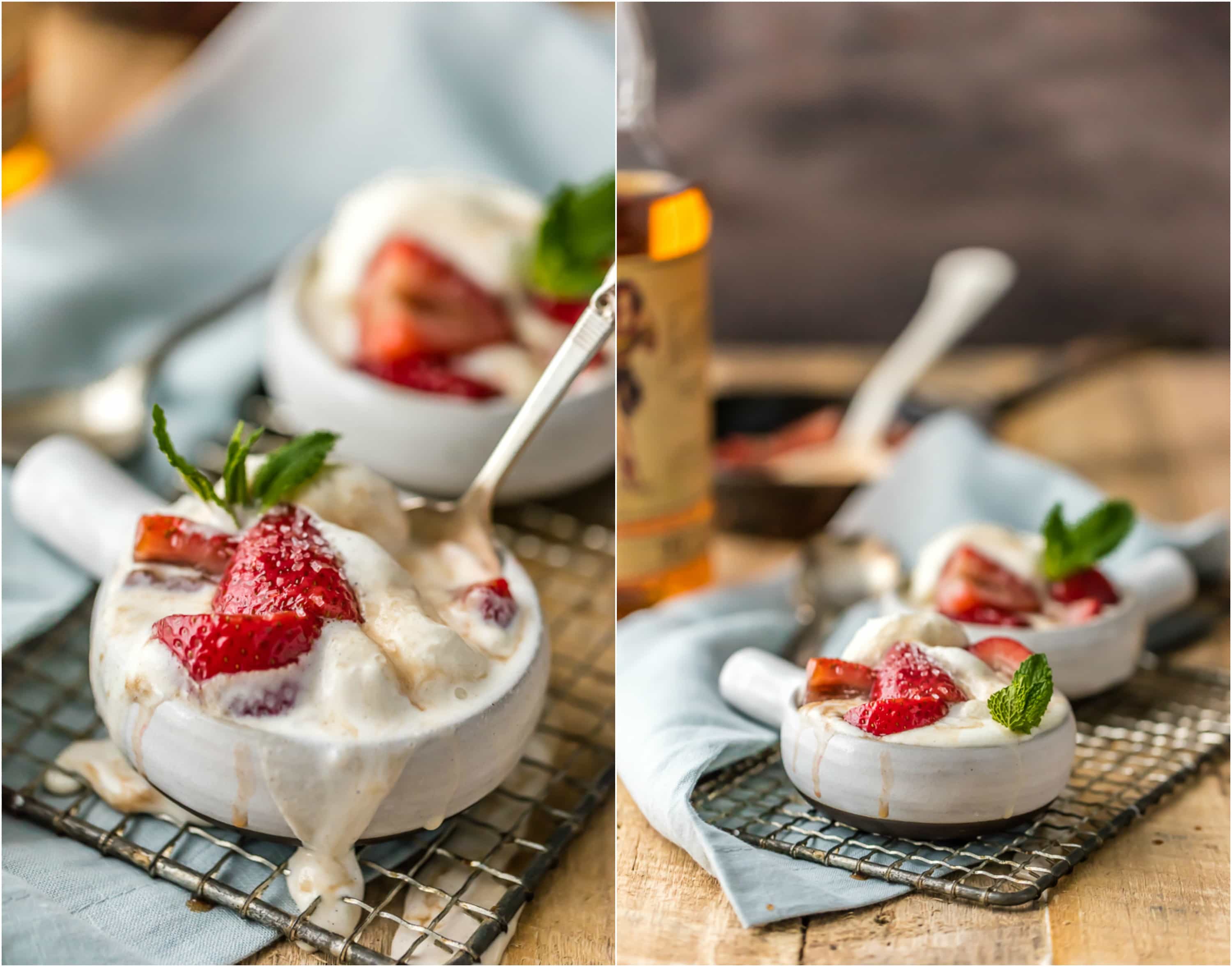 If you have a strawberry lover in your house, this Strawberries Foster is for you! Super fun, super easy, and super delicious. Just as any go-to dessert recipe should be.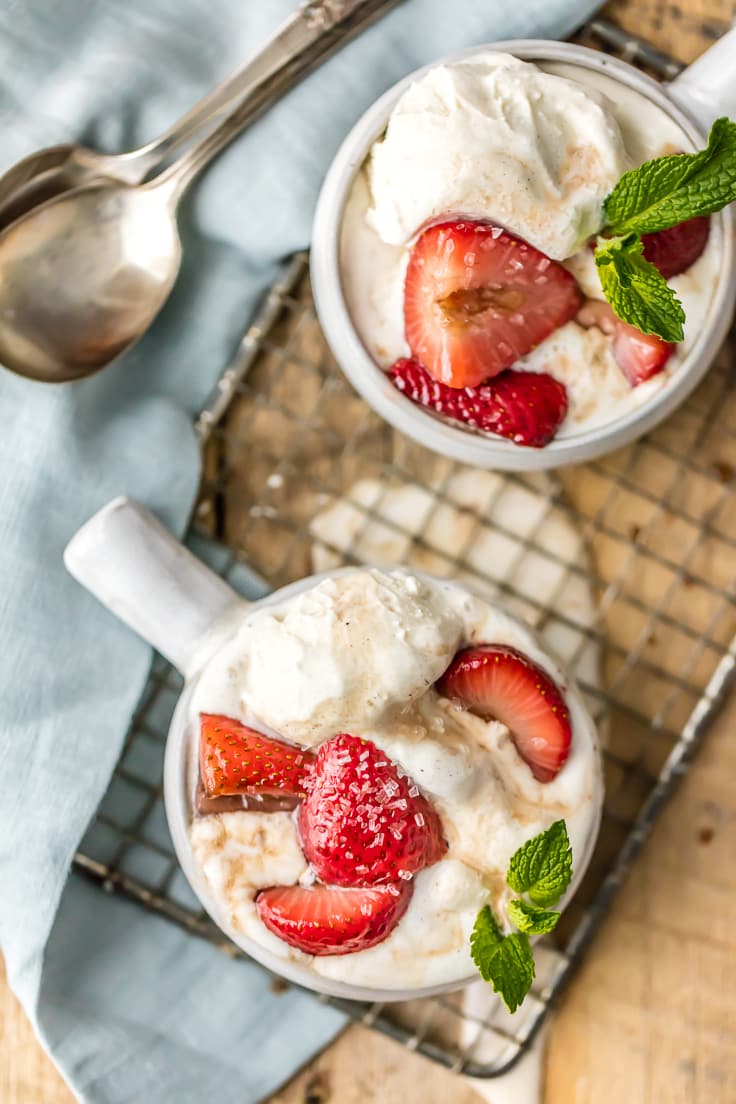 Enjoy!