This simple no bake Strawberry Lemonade Freezer Pie is prepped in minutes! Easy, delicious, and refreshing. The perfect summer treat. I love the creamy lemonade filling mixed with the tart strawberries. Summer here we come!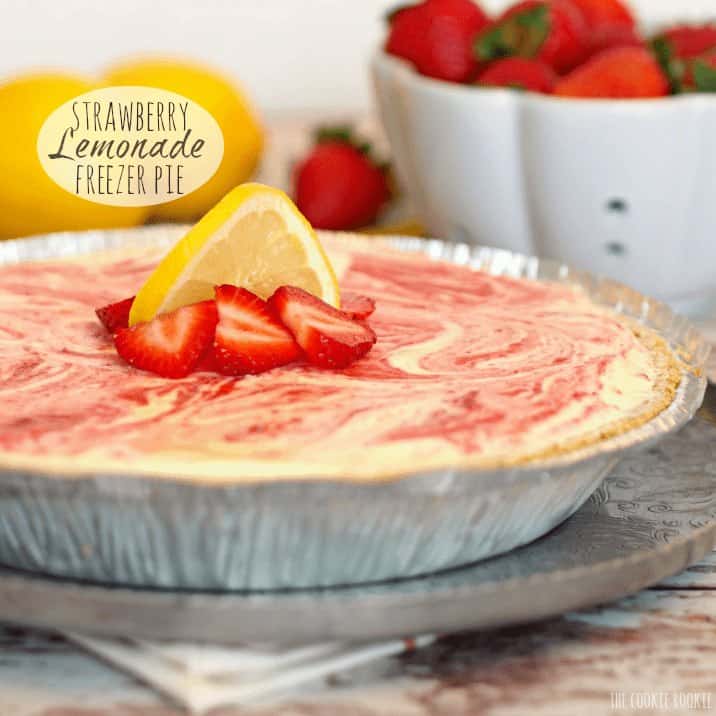 Autumn may be on its way, but there is still time for some delicious tastes of summer. Its still ice cream season in my book. (it can be ice cream season all year long as far as I'm concerned!) This weekend I made a super simple Strawberry Lemonade Freezer Pie…and I think I'm hooked. I love easy recipes, and this is one of the easiest of them all. And just as tasty as if I'd slaved all day. Perfect!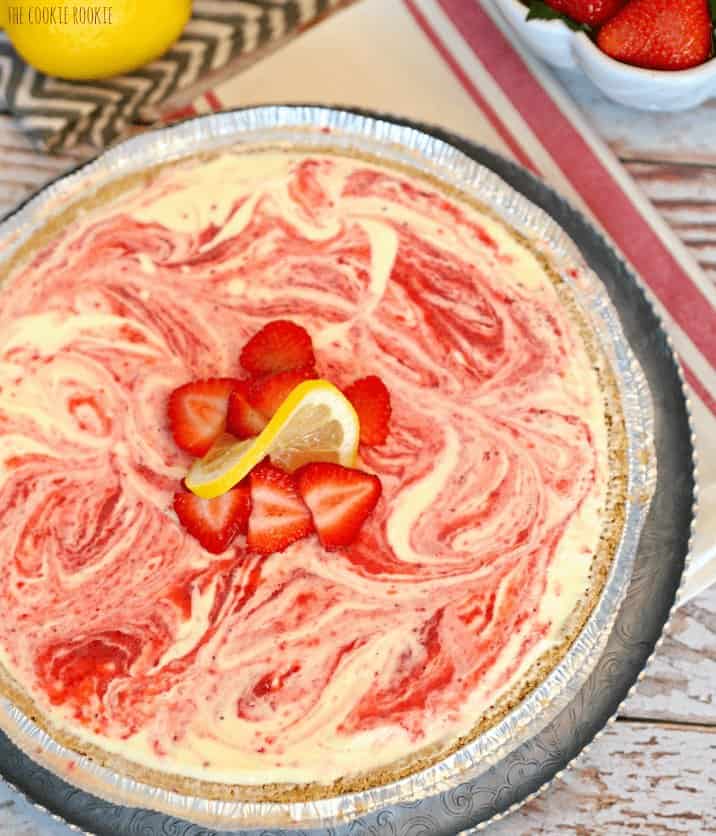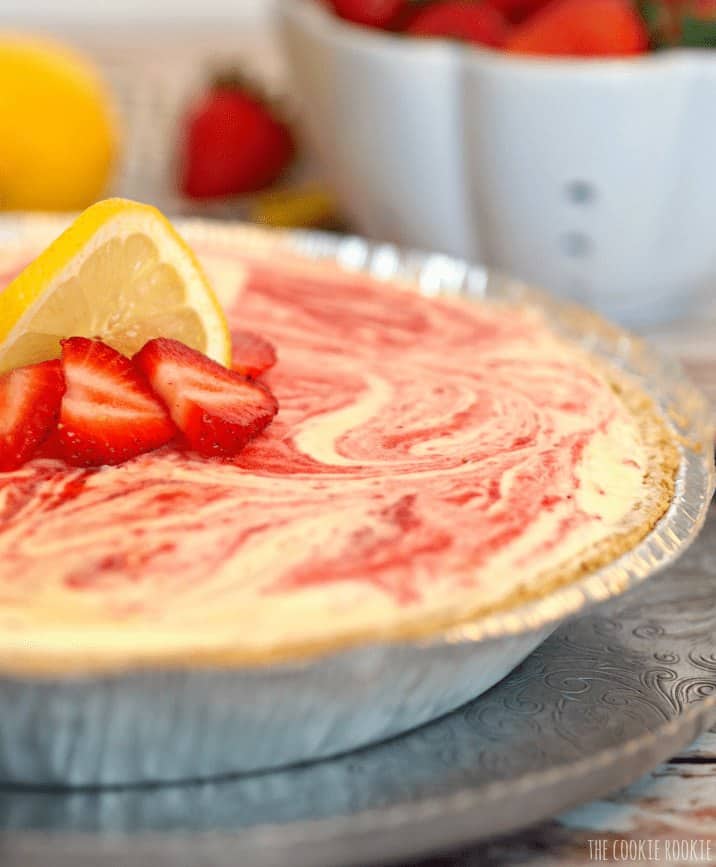 I have always loved lemons. Lemonade, lemon meringue, lemon bars, lemon in my tea, you get the idea. Turns out I love lemons in freezer pie form as well!! Its just such a light and refreshing flavor. A summer favorite that I'll cling to year round. There's never a bad time to make a pie this easy!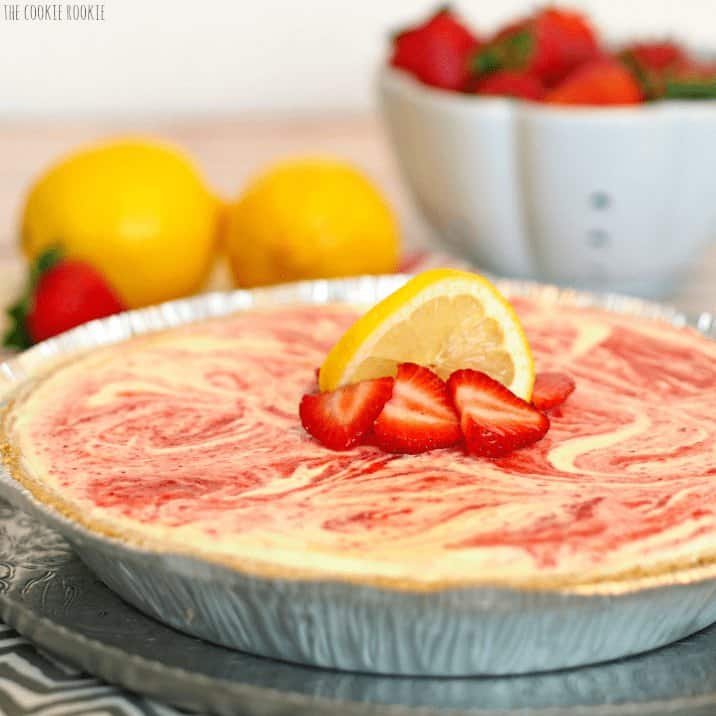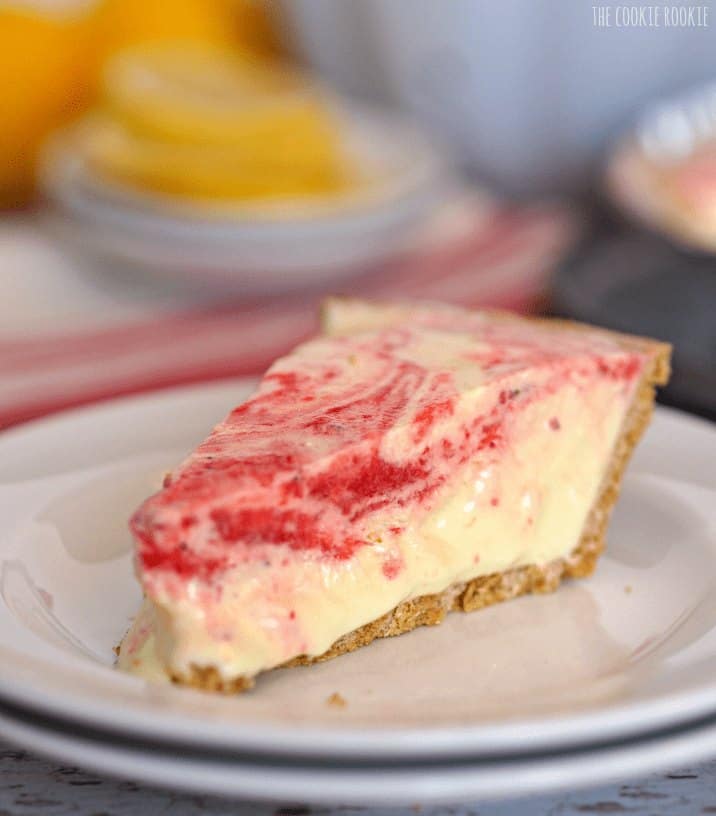 The only drawback to this pie is how quickly it seemed to melt. Which isn't that big of a drawback. Just means you have to eat it faster. I don't think you'll have any problem with that. Luckily its completely delicious!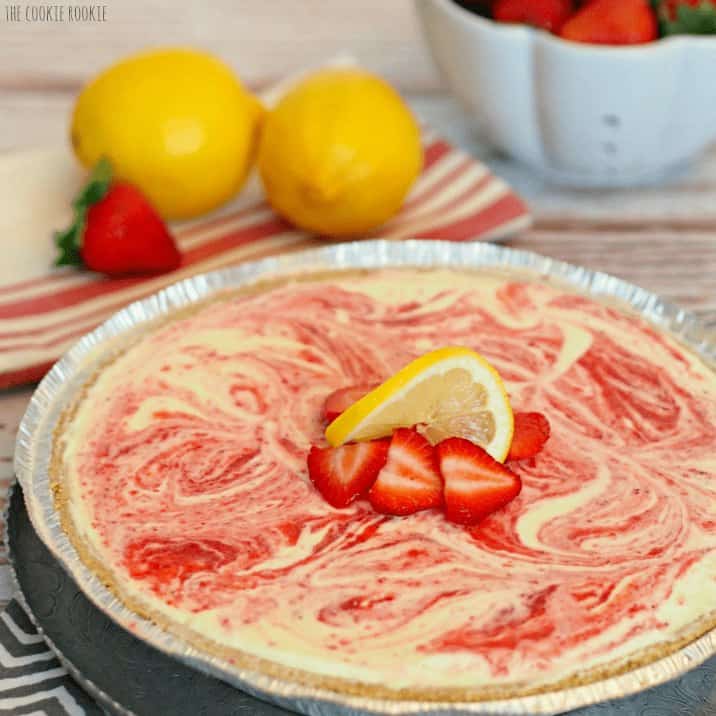 I hope this little slice of heaven brightens up your Monday! Just the idea that it's waiting for me in my freezer when I get home is making mine a bit better.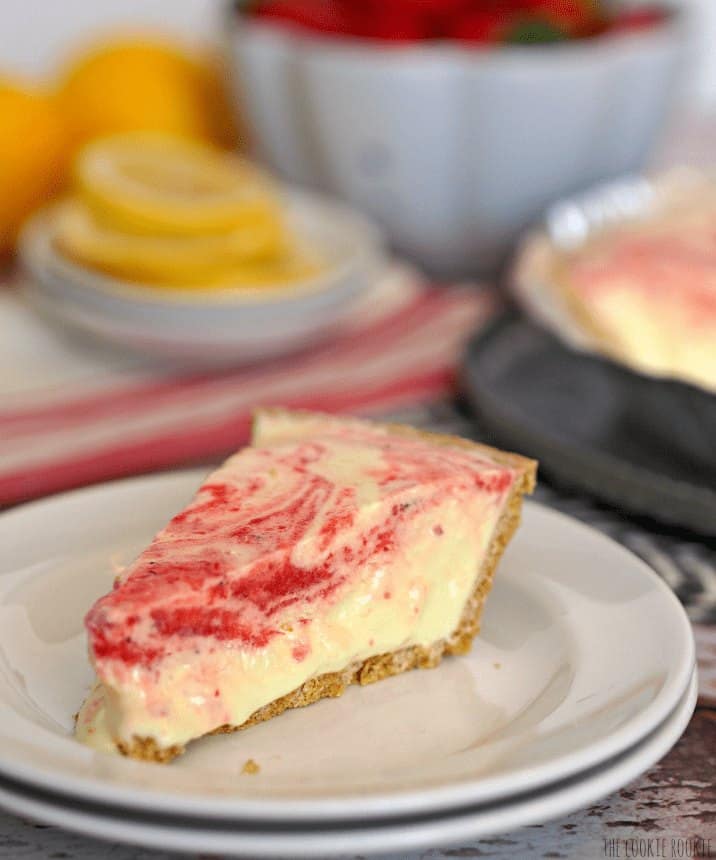 Enjoy!