TRIPLE BERRY TIRAMISU is sweet, beautiful, easy, and SO delicious! The perfect easy dessert recipe for Valentine's Day or any other day of the year!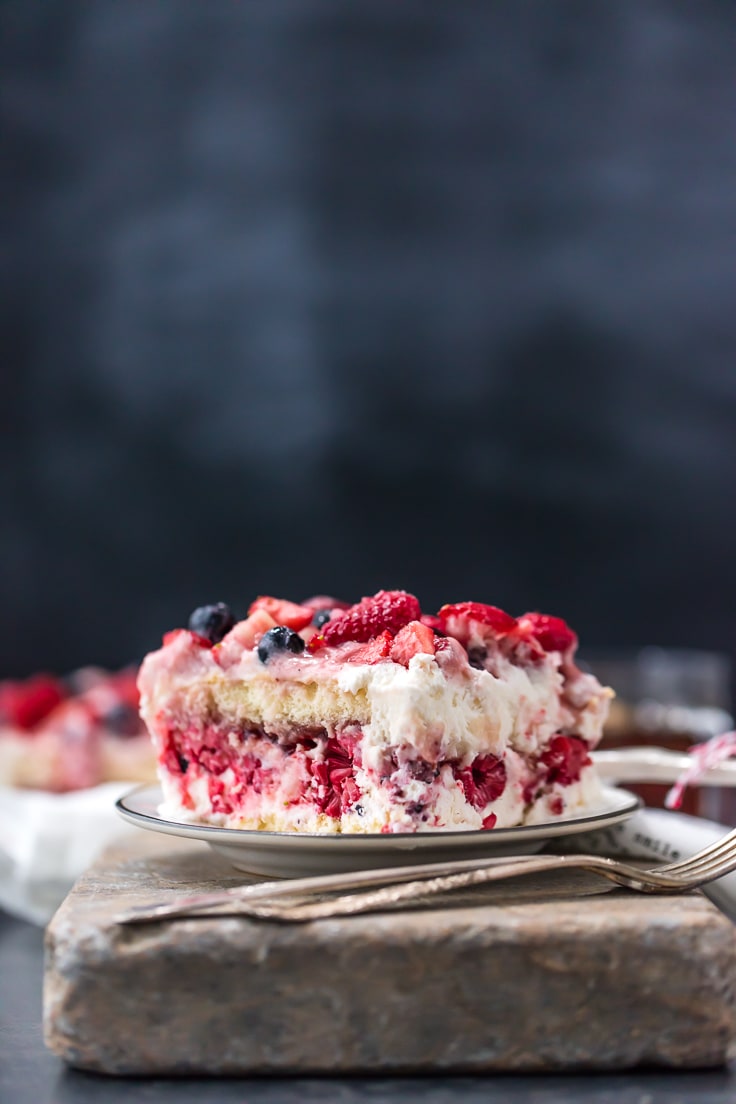 If you're looking for a beautiful, easy, and truly TOTALLY DELICIOUS dessert to make for Valentine's Day, consider this post written just for you! My new favorite dessert on the planet is Triple Berry Tiramisu! I'm totally trying to get in shape: doing 30 Day Shred and eating small meals throughout the day, but this dessert is EVERYTHING. I'm obsessed and it is totally standing in my way of healthy eating! The good thing is, Valentine's Day is meant for indulgence.
Let this Triple Berry Tiramisu be your cheat meal!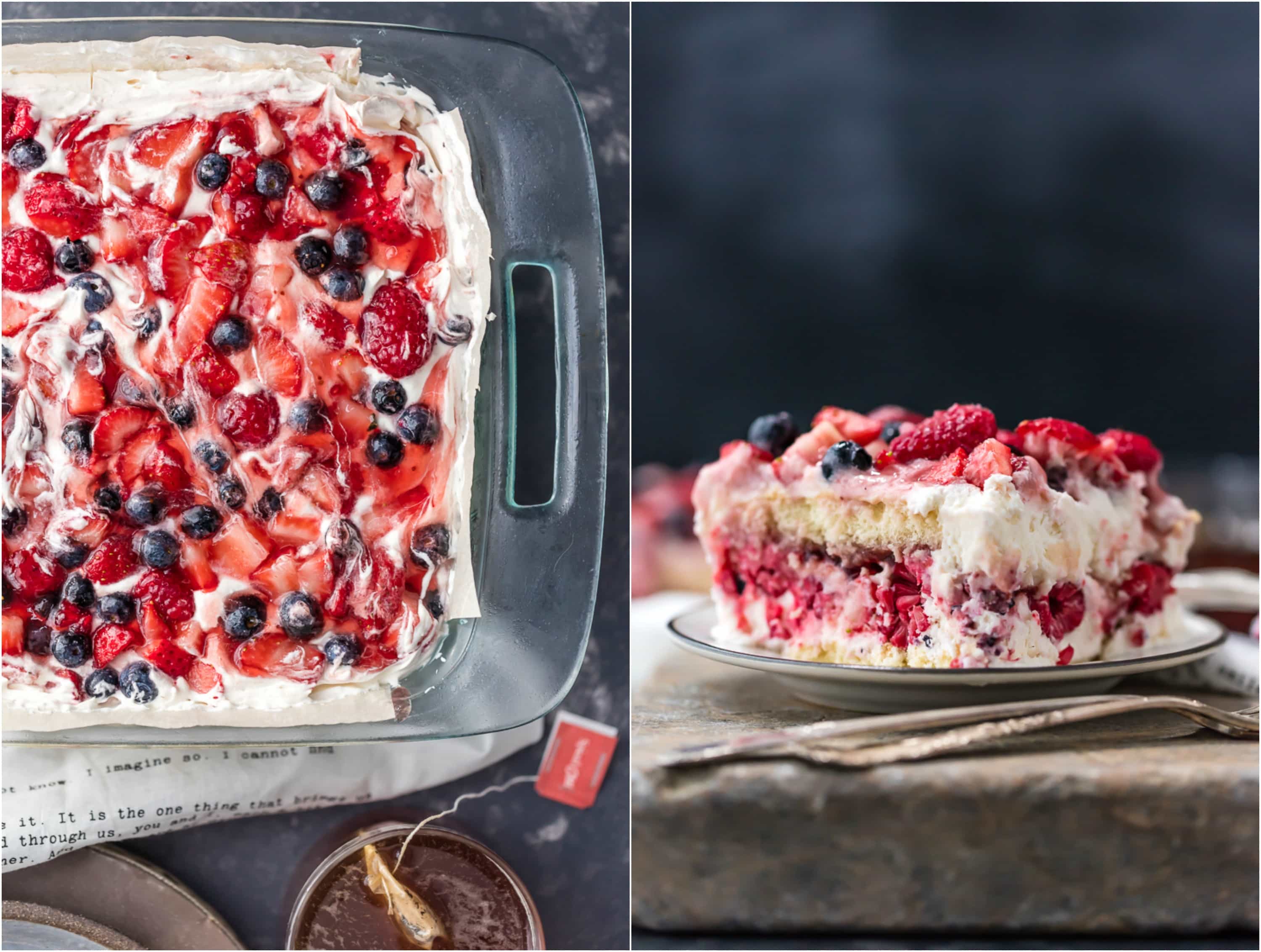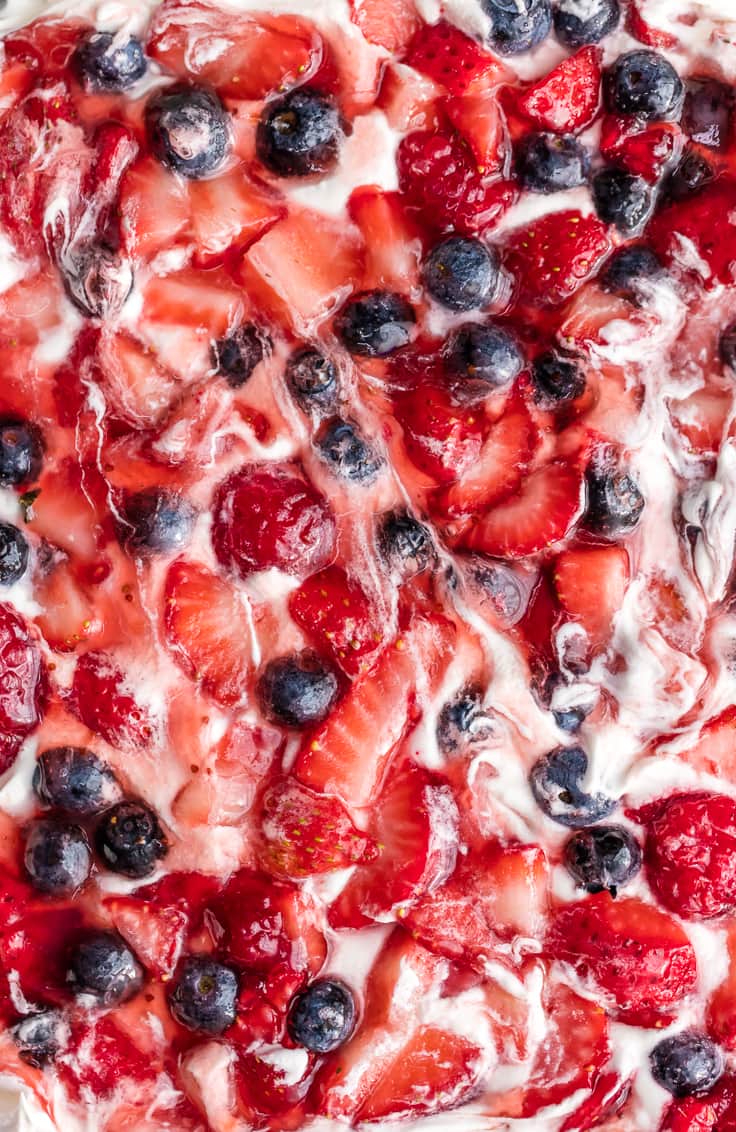 I made sure to spike this Triple Berry Tiramisu with Chambord. Now, I know it's kind of pricey. But a little goes a long way and it kicks this dessert up a giant giant notch. So I totally recommend that you don't skip that step. (Not sponsored, I just love love love Chambord and the bright flavor it adds.)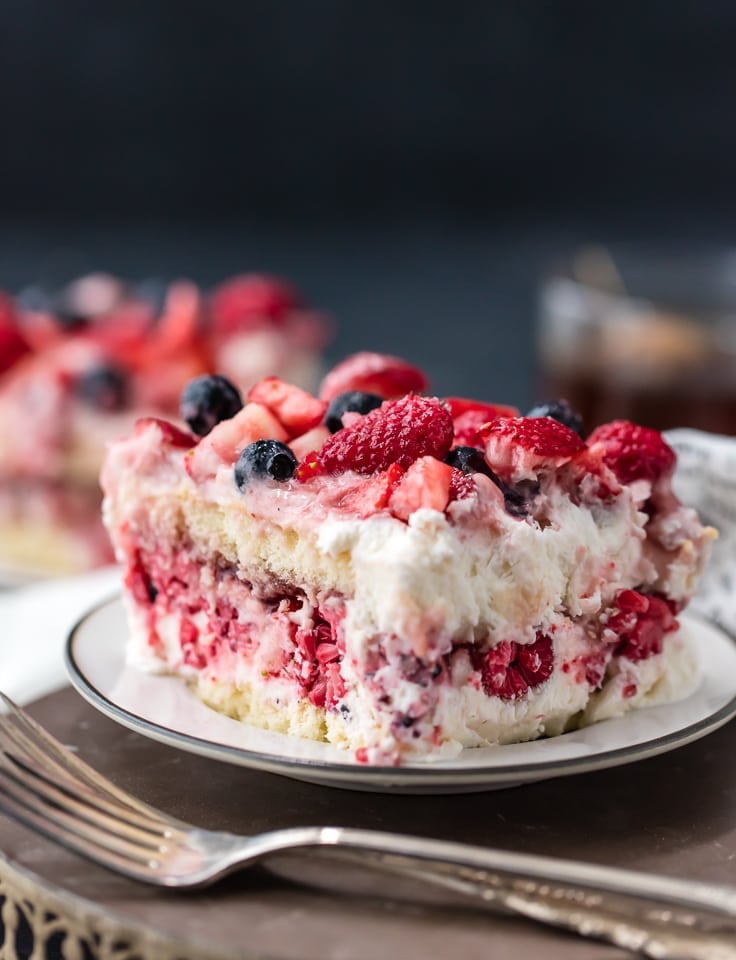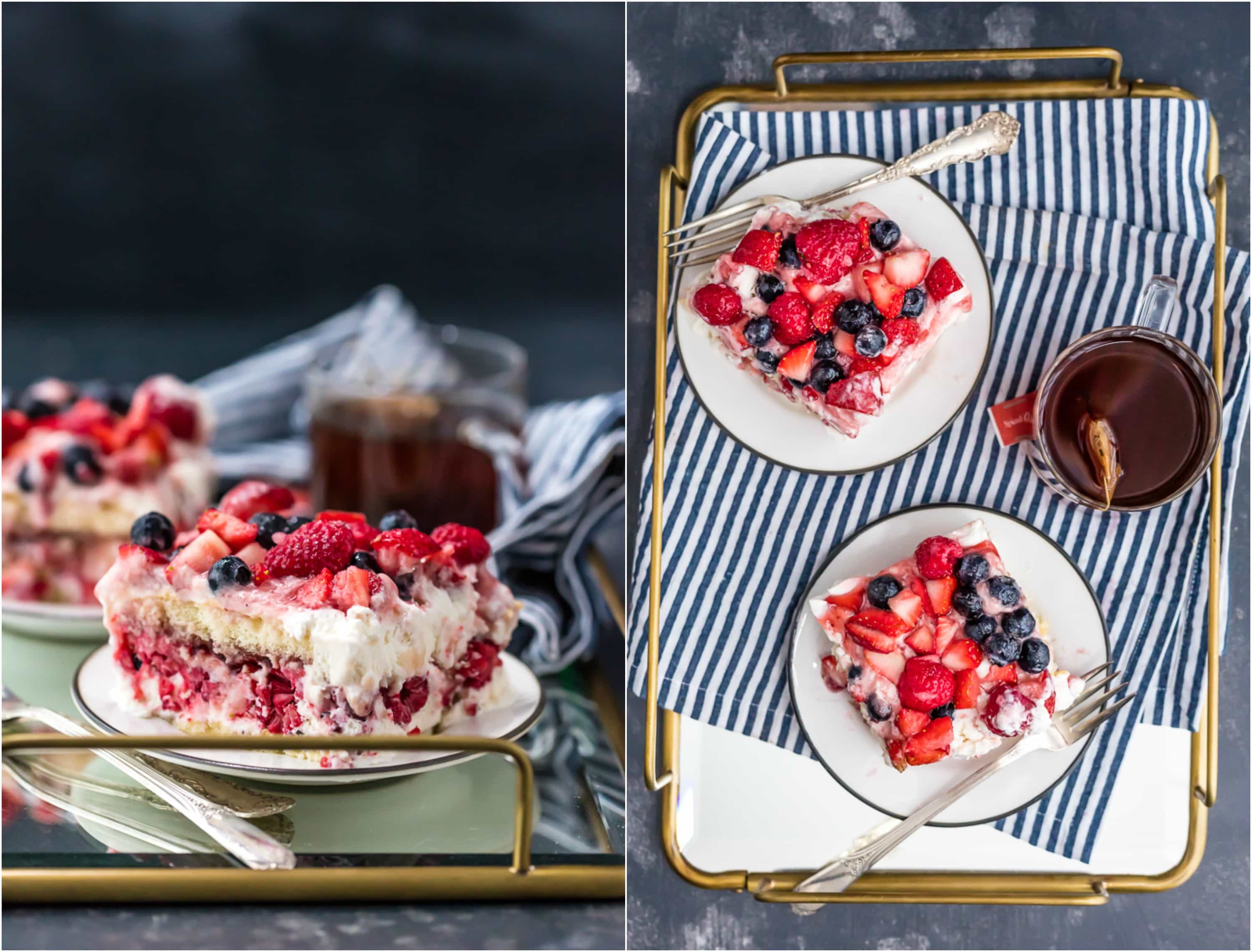 Layered with whipped cream, mascarpone, strawberries, raspberries, blueberries, and every great thing in between; this dessert was straight up made in heaven. I cannot get enough!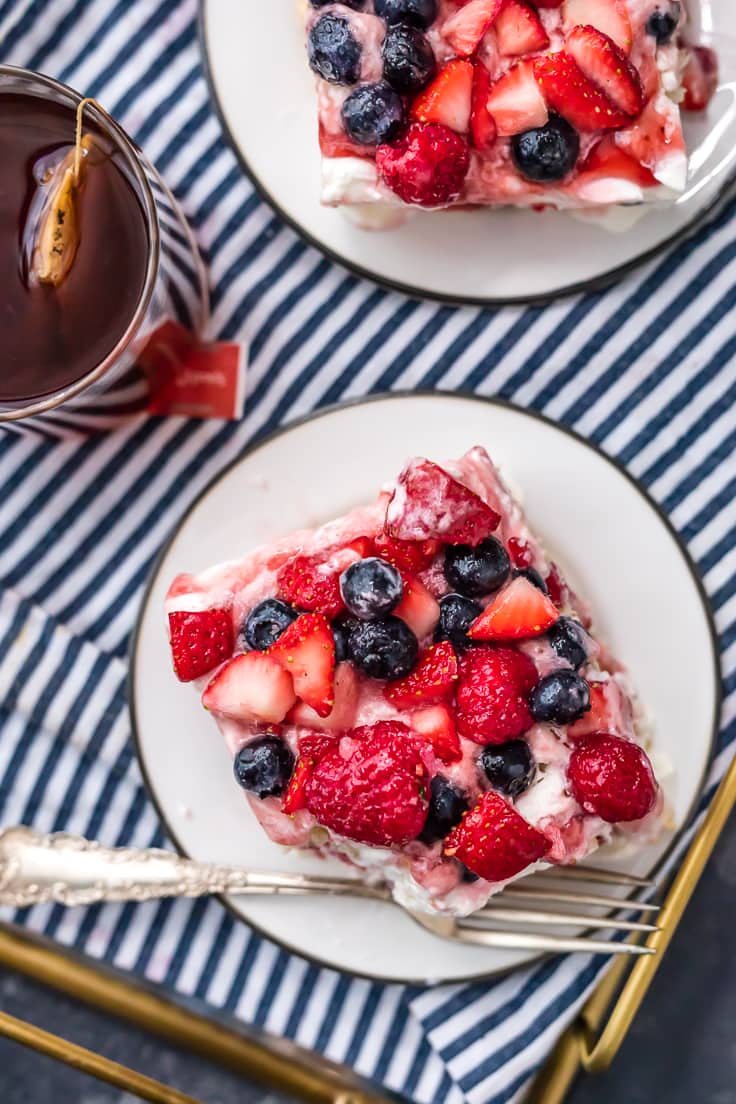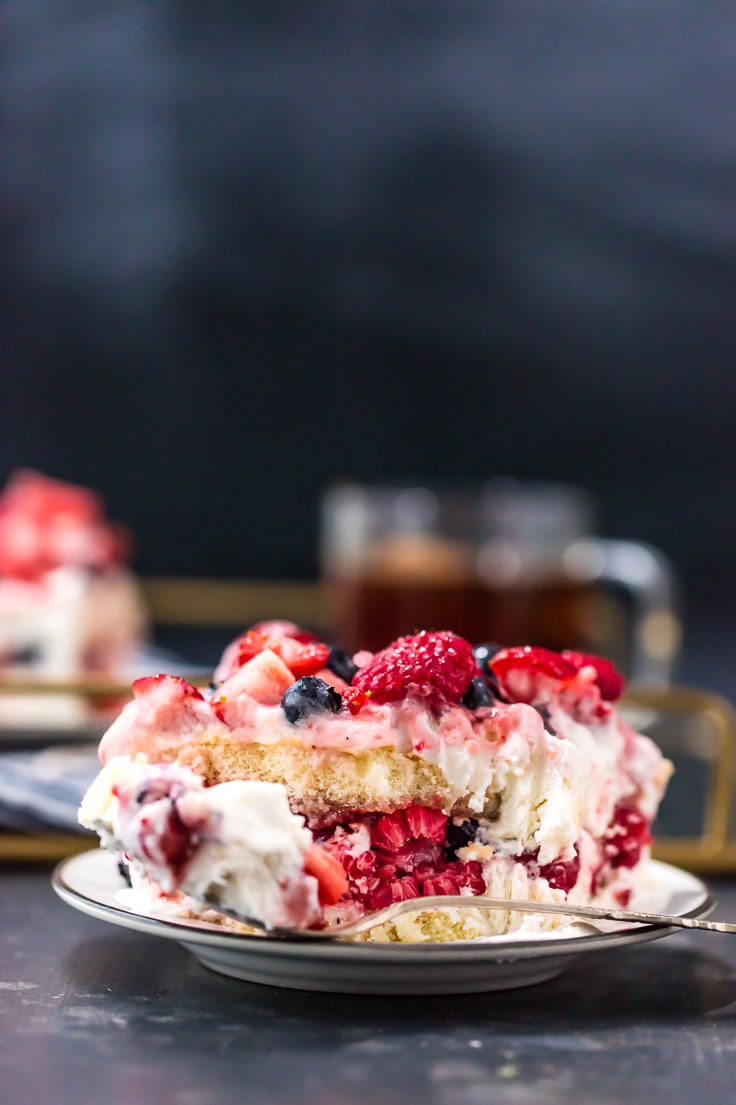 Enjoy this triple berry tiramisu recipe!
Keep coming back for more Valentine's Day recipes! And check out some of my favorites below. XO!
Watch the video or see the recipe card for How to Make Triple Berry Tiramisu!