STRAWBERRY SHORTCAKE TRIFLE CUPS are as beautiful as they are delicious. Such a fun and tasty way to enjoy Summer!
SPRING IS HERE!!! I spent weekend in Jacksonville and was LOVING the weather. Missouri is still cold…in fact it snowed while I was gone…but I can tell Spring is upon us. So I broke out the strawberries! This is my most recent post for Celebrations.com…so hop on over and check it out!! They have TONS of other great spring/summer recipes. Click HERE to see the post. :)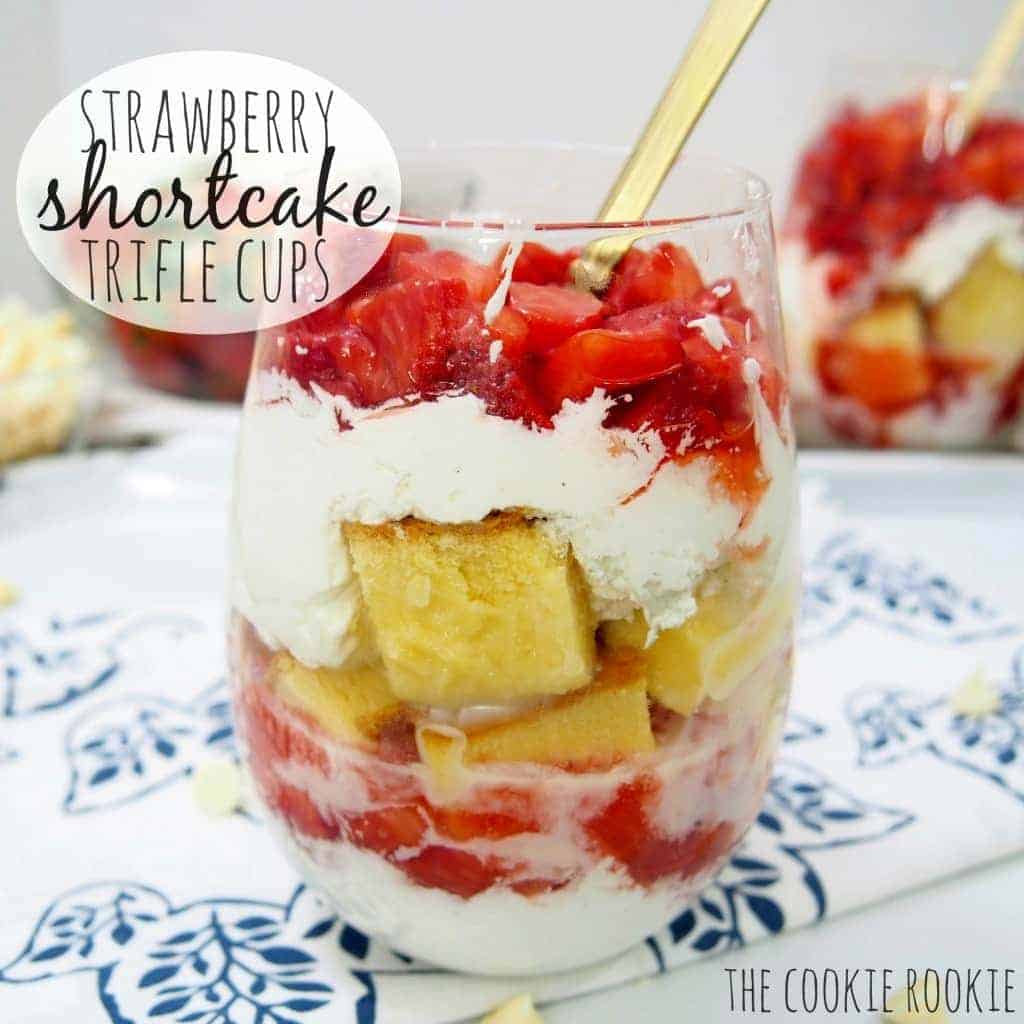 Strawberries are my very favorite sprint/summer treat. Strawberries on their own, strawberries in chocolate, strawberry bruschetta, strawberry basil cocktails, the list is endless! At the top of the list is strawberry shortcake. I think it's the absolute best summer dessert. It's perfect for any summer get-together, and especially perfect for a Memorial Day BBQ! I'm already starting to dream about BBQs. I can't wait to make this for some guests on the new deck!
Almost everyone has had Strawberry Shortcake…but they haven't had it like this. Individual trifle cups makes everyone at the party feel special, and they're the perfect amount of dessert.
The secret ingredient? White chocolate. Each piece of shortcake is dipped in white chocolate ganache, and the whip cream filling is mixed with melted white chocolate. Decadent. Sinful. Made for Spring and Summer BBQs.
Creating this delicious dessert in the dead of winter makes me SO excited for summer. Sunshine, BBQs, and Memorial Day parties will be here before we know it!! I hope these shortcake cups can make your Party a bit more delicious. Enjoy!