This Sub Sandwich recipe is filled with so many delicious things! In addition to the juicy teriyaki chicken breast and homemade teriyaki dressing, there's a tasty cobb salad inspired mix on top. This teriyaki chicken sandwich is a mix of a lot of different things, but it all comes together so perfectly and the flavors are so well mixed. I love this cobb salad & chicken sandwich! Try it out if you're looking for something a little different.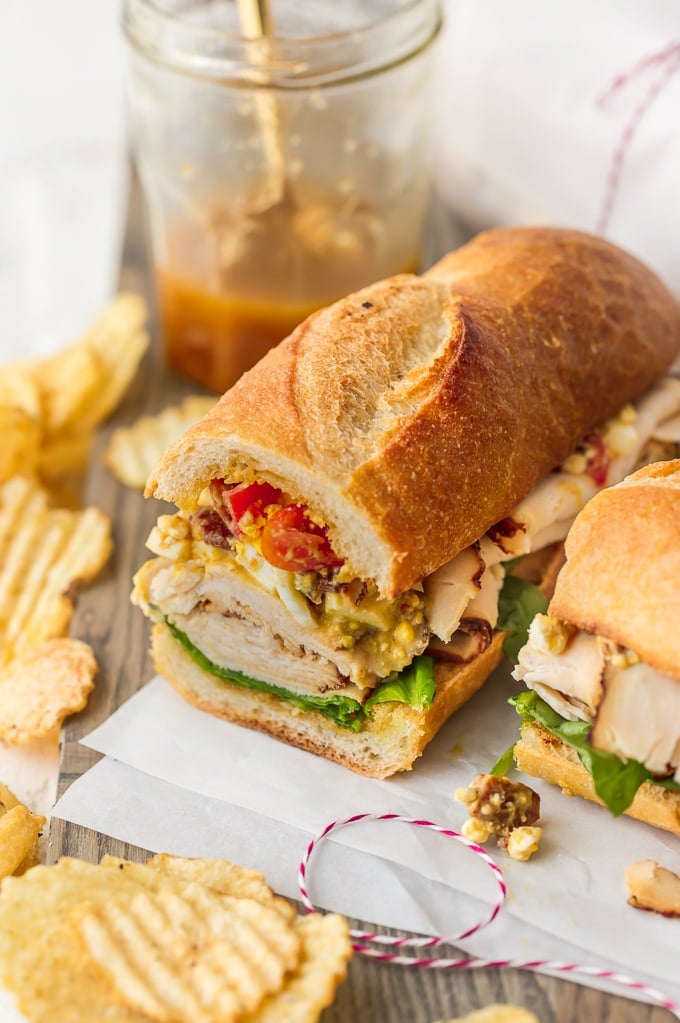 Sub Sandwich with Teriyaki Chicken & Cobb Salad
This sub sandwich is filled with juicy teriyaki chicken, homemade teriyaki dressing, and a cobb salad mix. This teriyaki chicken sandwich is full of flavor!
This Teriyaki Chicken Sandwich is an easy but super delicious sub sandwich you can make for the perfect quick lunch. It's a mix of a lot of different things, but it all comes together to well!
This recipe starts with a nice baguette, then layer on spinach, Teriyaki Chicken Breast, and my homemade teriyaki dressing. Then I made a quick Cobb Salad-inspired mix (chopped eggs, bacon, tomatoes, and blue cheese) to top off this chicken sandwich for a little extra flavor.
Sub sandwiches are the perfect lunch option, but you don't have to go to a sub shop to get one. Just make this chicken sub sandwich at home and pack it up for a day at the office. Or you can cut this sandwich up into smaller pieces and serve it at a party. Either way, this teriyaki chicken sandwich is sure to please.
This sub sandwich is perfect for lunch time! Try this tasty Teriyaki Chicken Sandwich with a Cobb Salad mix for something a little different but totally delicious!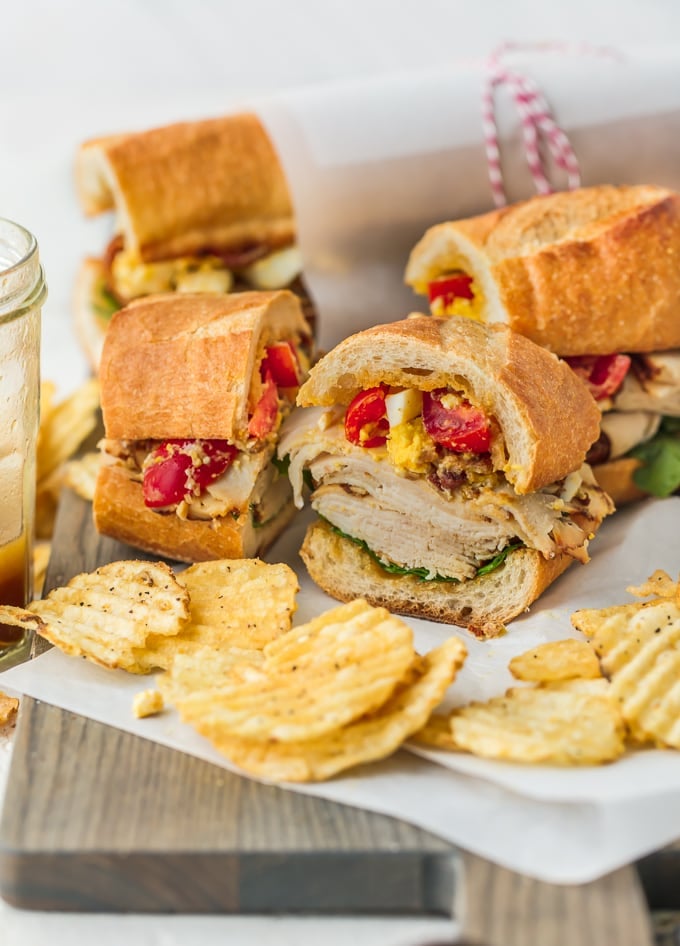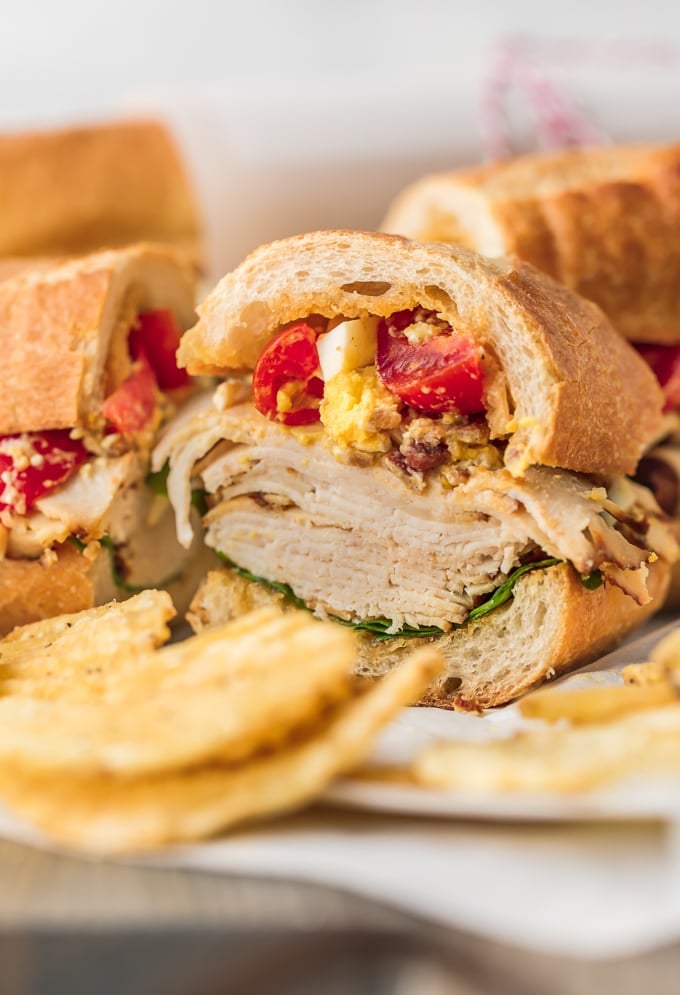 Teriyaki Chicken Sandwich Recipe
I used a pre-cooked, sliced Teriyaki Chicken breast for this sub sandwich recipe. It's juicy, it's flavorful, and it's already made for you! It's an easy start to a tasty sandwich, and you can keep store in the fridge for the next time you need a quick meal.
But that's not where the incredible teriyaki flavor ends! I also made my own teriyaki dressing to spread onto the sandwich and I it makes all the difference. Just mix the ingredients together in a bowl and it's all done.
Teriyaki Dressing Ingredients:
Teriyaki Sauce
Apple Cider Vinegar
Garlic Paste
Sugar
Olive Oil
I'd love to try this teriyaki dressing on a chicken salad for yet another teriyaki chicken recipe. How good does that sound?!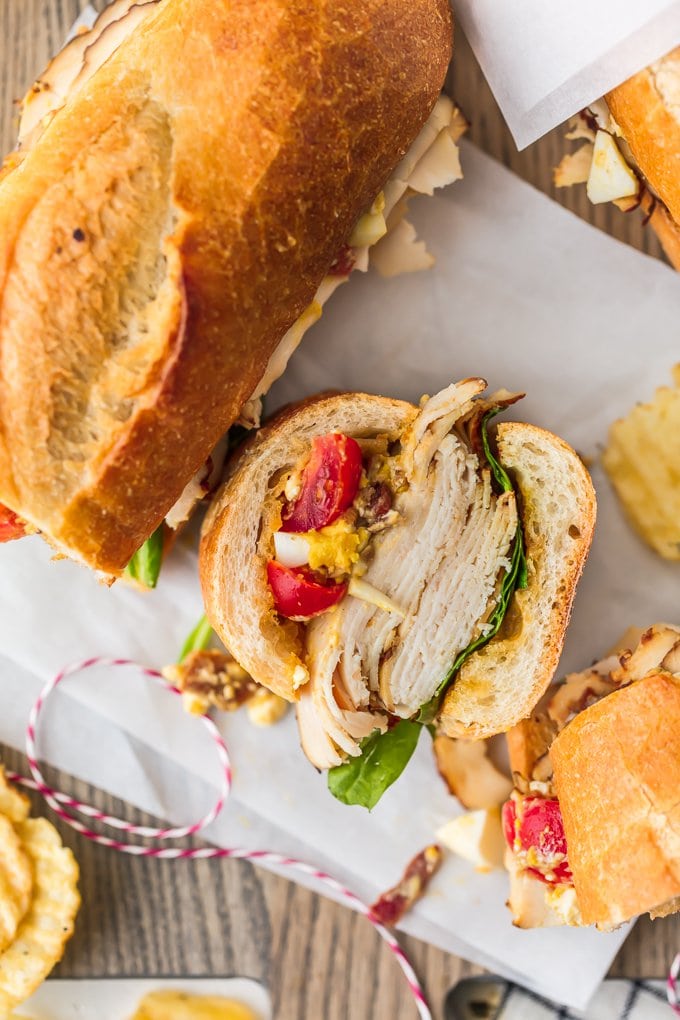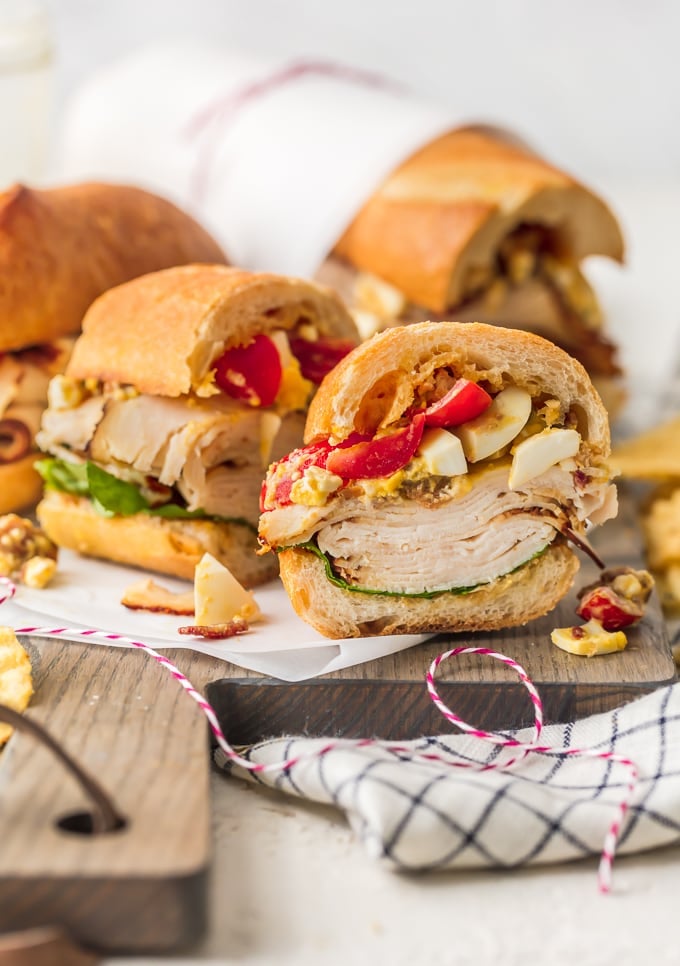 Cobb Salad & Chicken Sub Sandwich
While the teriyaki chicken and dressing are absolutely delicious, I felt like this sub sandwich needed a little bit something more…Instead of just adding veggies on top, I made a tasty cobb salad inspired mix to finish off the chicken sandwich.
Cobb Salad Mix:
Chopped Eggs (hard boiled)
Bacon Bits
Cherry Tomatoes
Blue Cheese Crumbles
Teriyaki Dressing
You'll need to hard boil the eggs and cook the bacon ahead of time, but all you have to do is mix those ingredients in a bowl to create the cobb salad mixture. You can easily make this mix ahead of time and store it in the refrigerator for up to a few days. That way the mix is ready to grab when you make your chicken sub sandwich.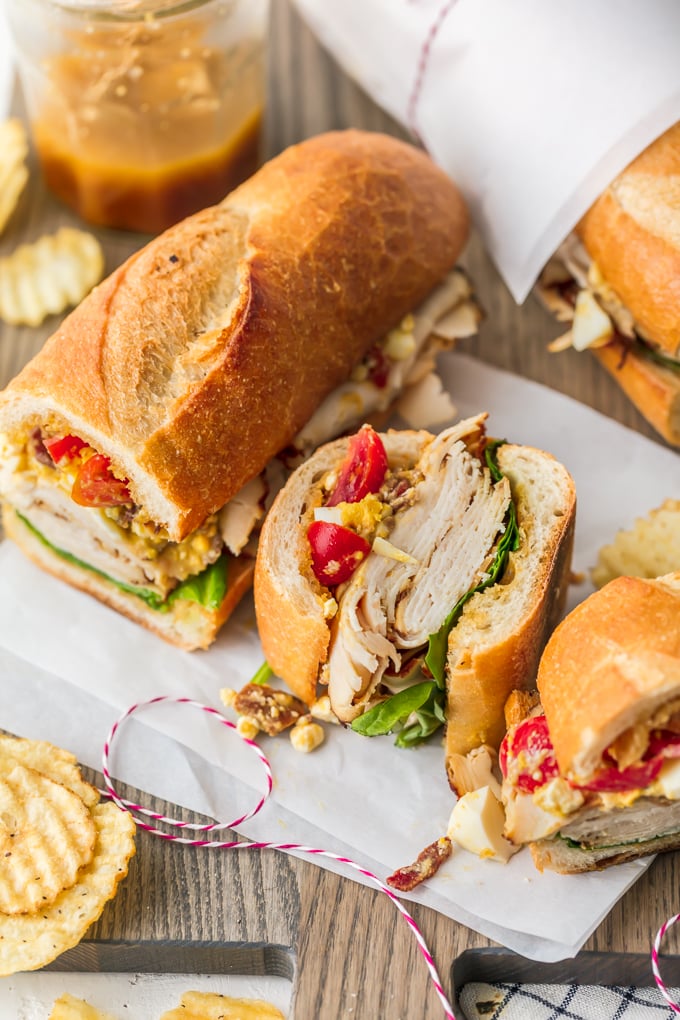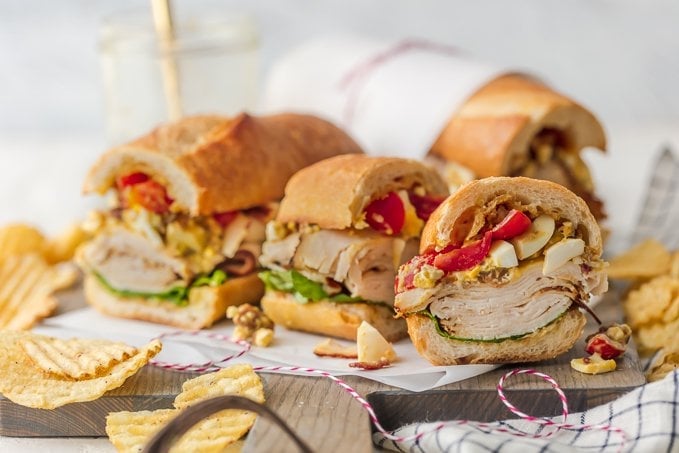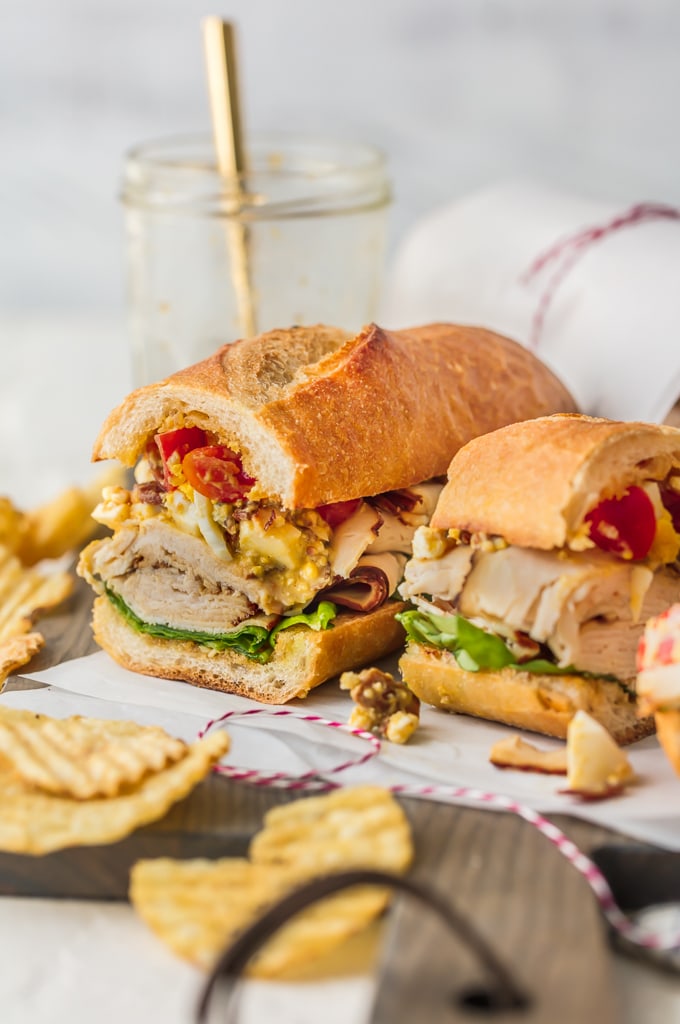 This Teriyaki Chicken Sandwich is just sooo good. I love the mix of flavors and ingredients in this sub sandwich, from the teriyaki dressing to the Cobb salad mix. I hope you love it as much as I do!
Watch the video or see the recipe card below for details on how to make this Teriyaki Chicken Sub Sandwich. Enjoy!
If you like this teriyaki chicken sandwich recipe, you'll love these recipes too: