One of my favorite comfort foods when I visit home is open faced roast beef sandwiches. Made with just a few ingredients, the beef is cooked in a slow cooker for an easy hands of recipe with minimal prep. Layers of flavor and texture, these are a real crowd pleaser!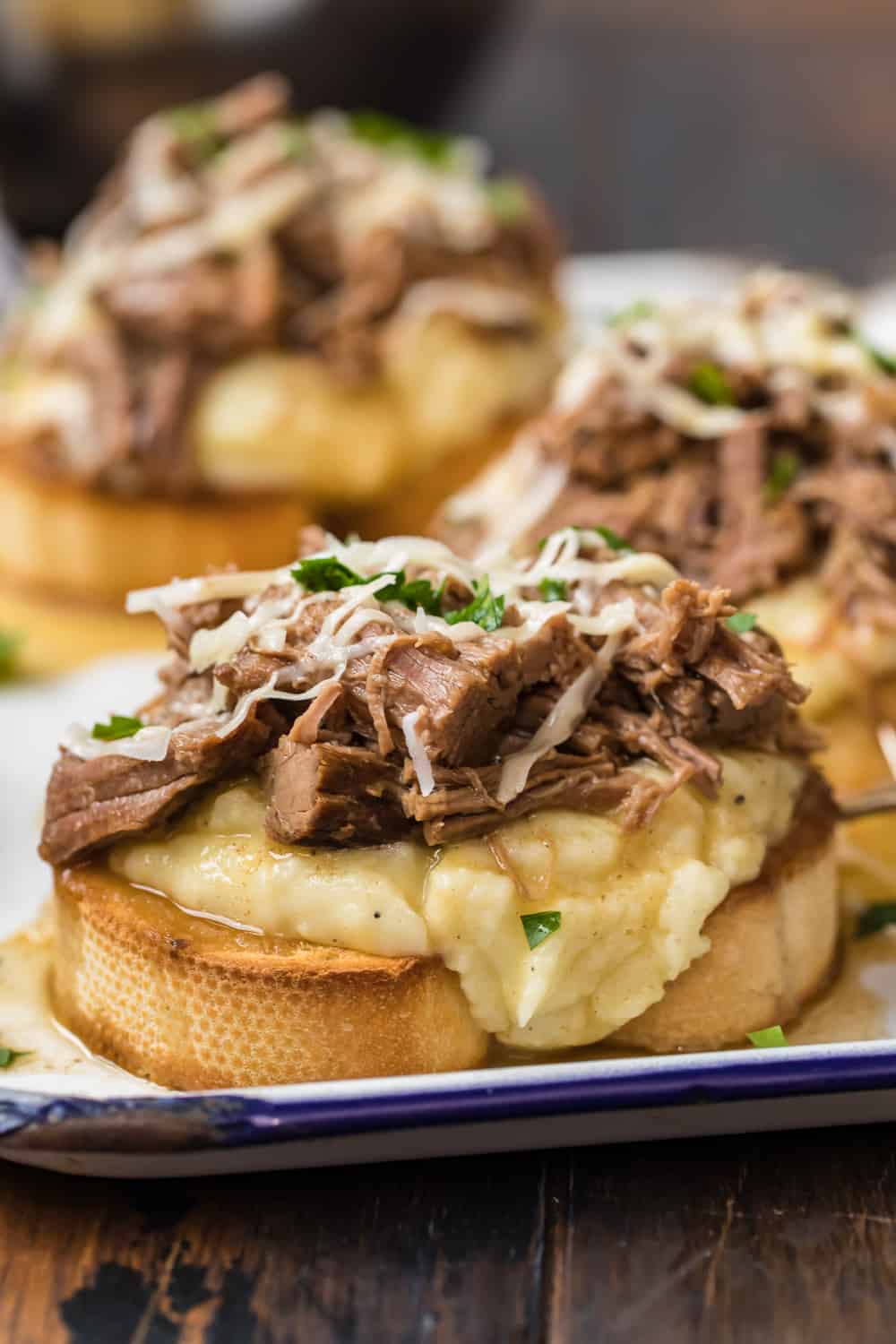 I am about to blow your mind with this delicious open faced roast beef sandwich! Crusty bread topped with creamy mashed potato, slow cooked roast beef and a sprinkling of cheese. What's not to love?!
How to Make Open Faced Roast Beef Sandwich
Be sure to scroll down to get the full recipe!
Prep: Spray your slow cooker with non stick spray. Place the beef inside along with the au jus and dry dressing mixes.
Cook: Pour over the broth and slow cook.
Get ready to serve: Make your mashed potatoes and toast the bread.
Serve: Top the toasted bread with mashed potatoes, beef, au jus and cheese.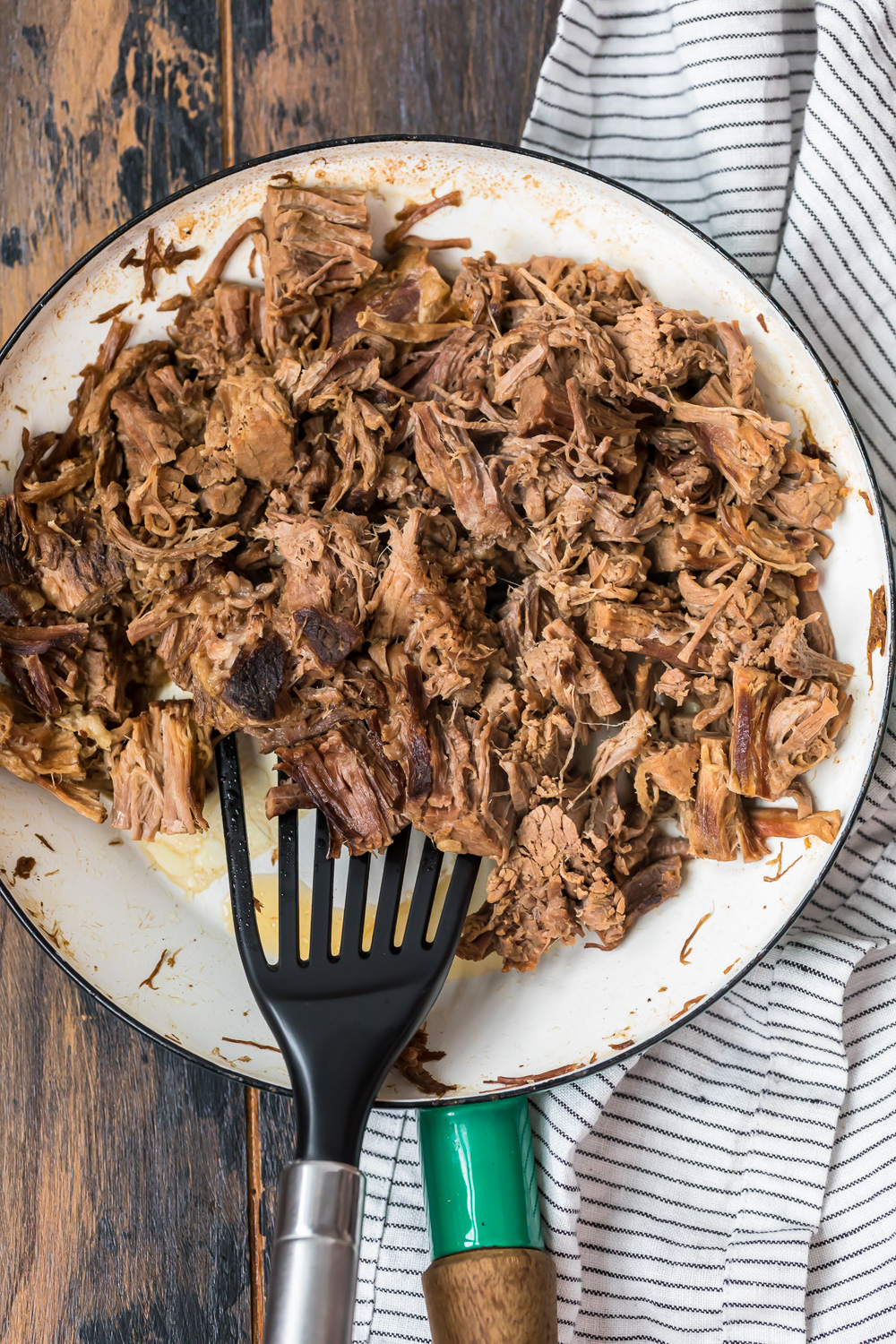 Flavorful slow cooked beef
It's so easy to make this wonderfully tender and flavorful beef thanks to the slow cooker. It's such a great way to cook the beef with minimal effort. The broth is delicious too! Poured over the sandwiches and any leftover can be used for beef au jus sandwiches.
Can you make these open faced sandwiches ahead of time?
The sandwiches are best served as soon as they are made so that the bread doesn't get soggy. However, you can easily make all of the components ahead of time.
Beef: The beef can be made up to four days in advance and kept in the fridge in an airtight container. The jus can be stored separately.
Mashed potato: Use my make ahead mashed potato recipe that can be made two days in advance.
Toast: You can even pre toast the bread! Keep it in an airtight container for up to 4 days.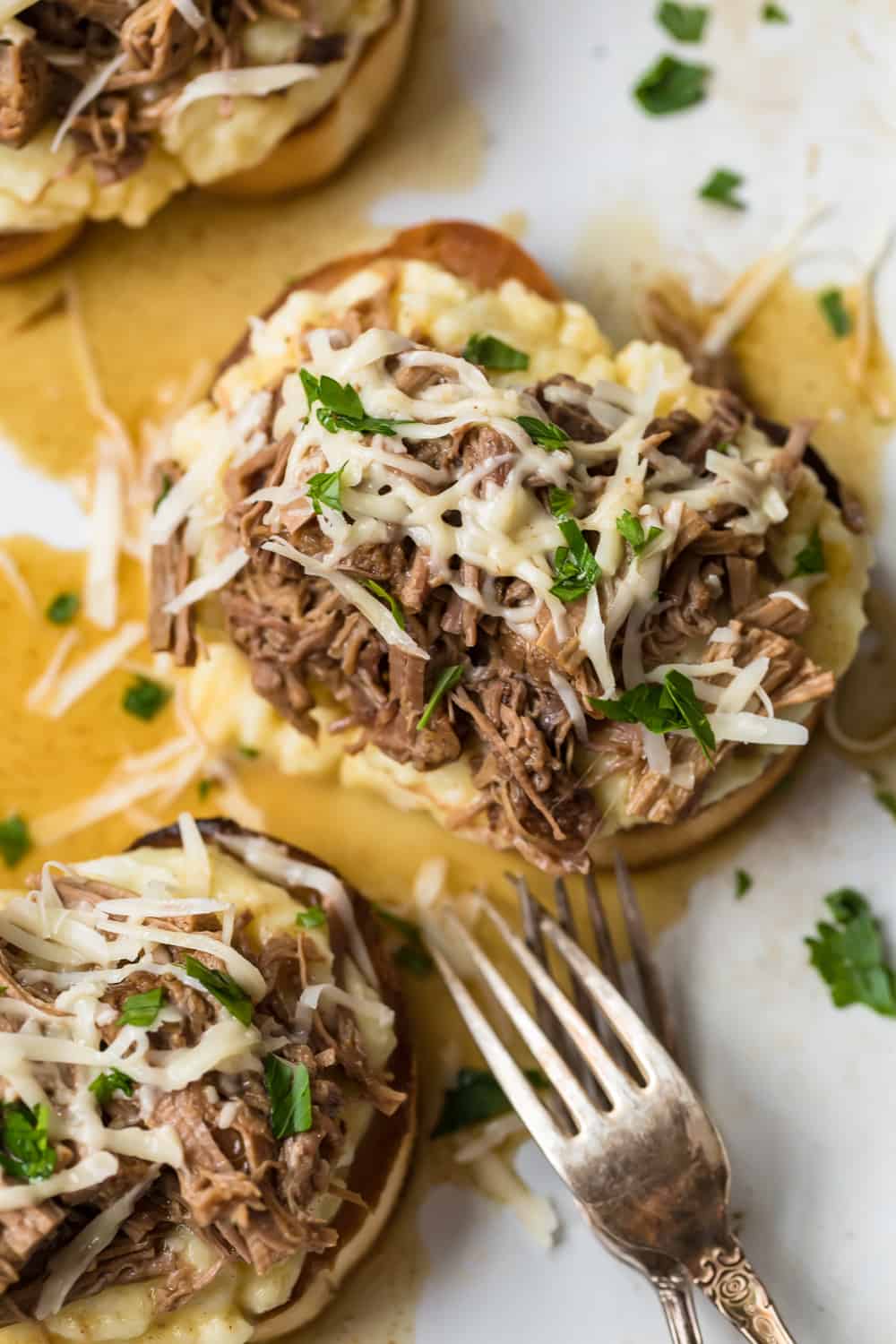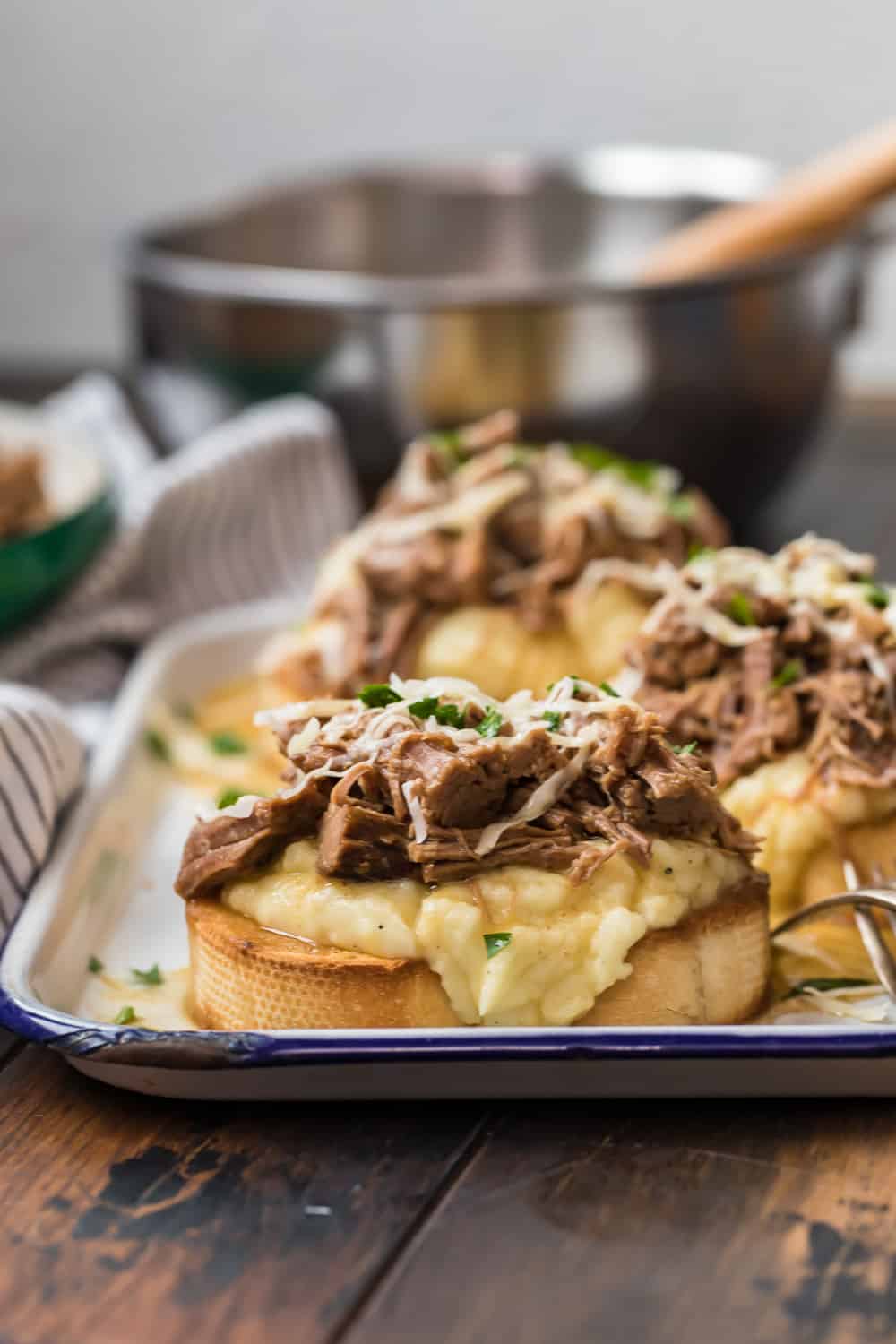 How do you slice the beef for these sandwiches?
Slice the beef in relatively thin slices. It's easiest to cut the beef after it has been refrigerated for some time, but that isn't necessary if you want to eat the sandwiches right away. For this recipe, we cut the beef right away while still warm. Since you're eating this meal with a fork, its not as necessary that the beef is in neat slices.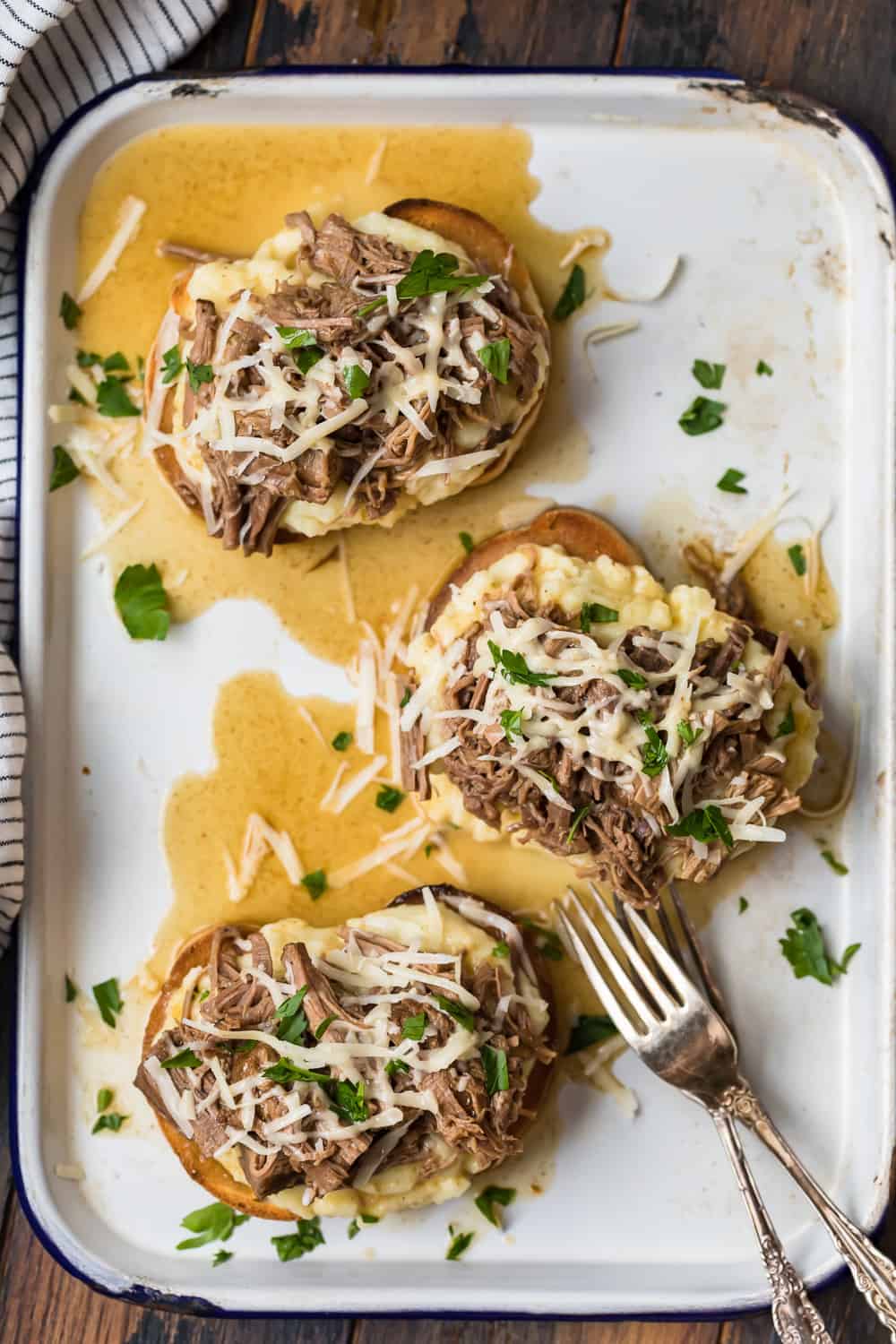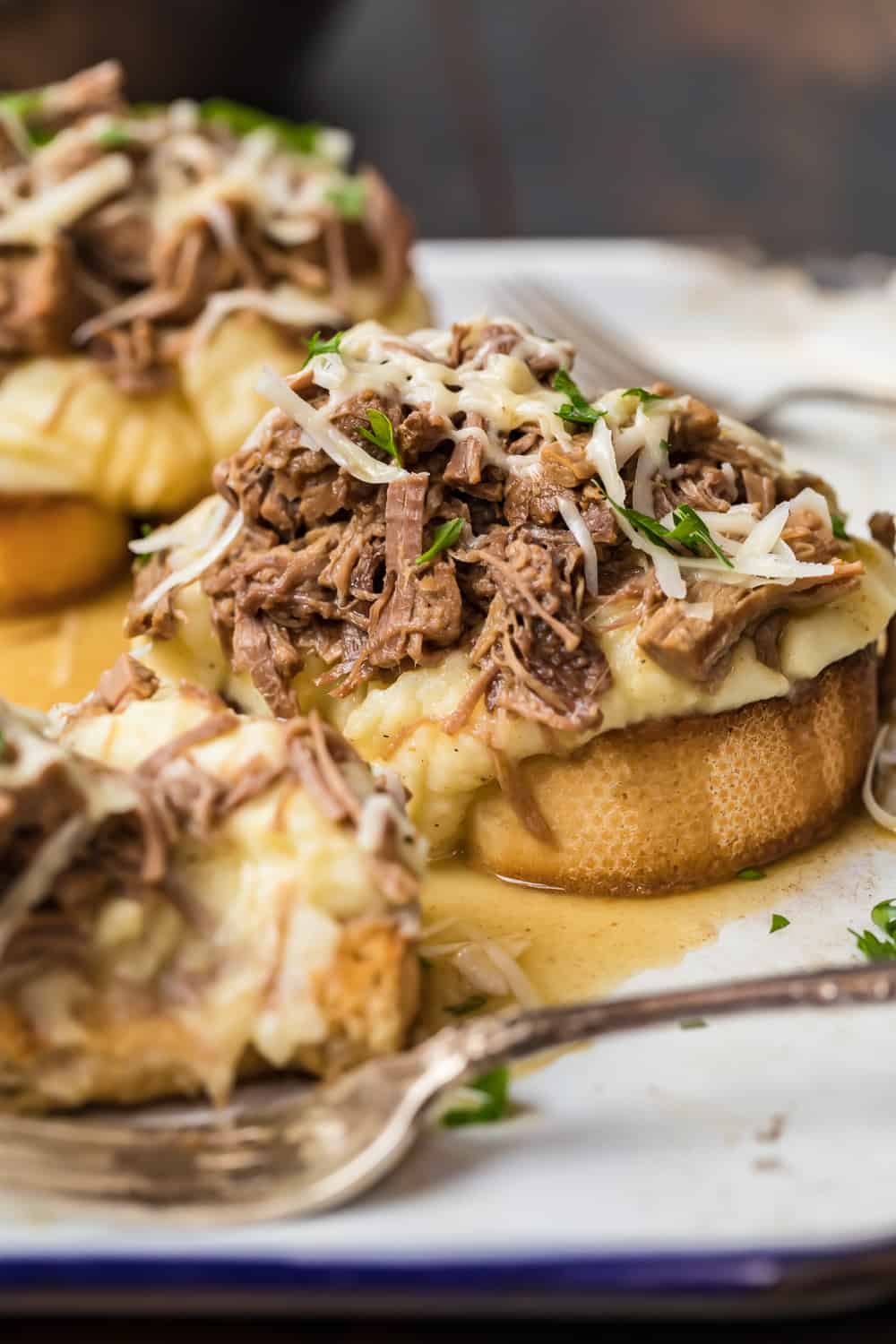 Top Tips To Make This Recipe
Be sure to spray your slow cooker with non stick spray before you add the other ingredients.
The beef is the star of the show, so use the best quality you can. You won't regret it!
Don't assemble the sandwiches until right before serving.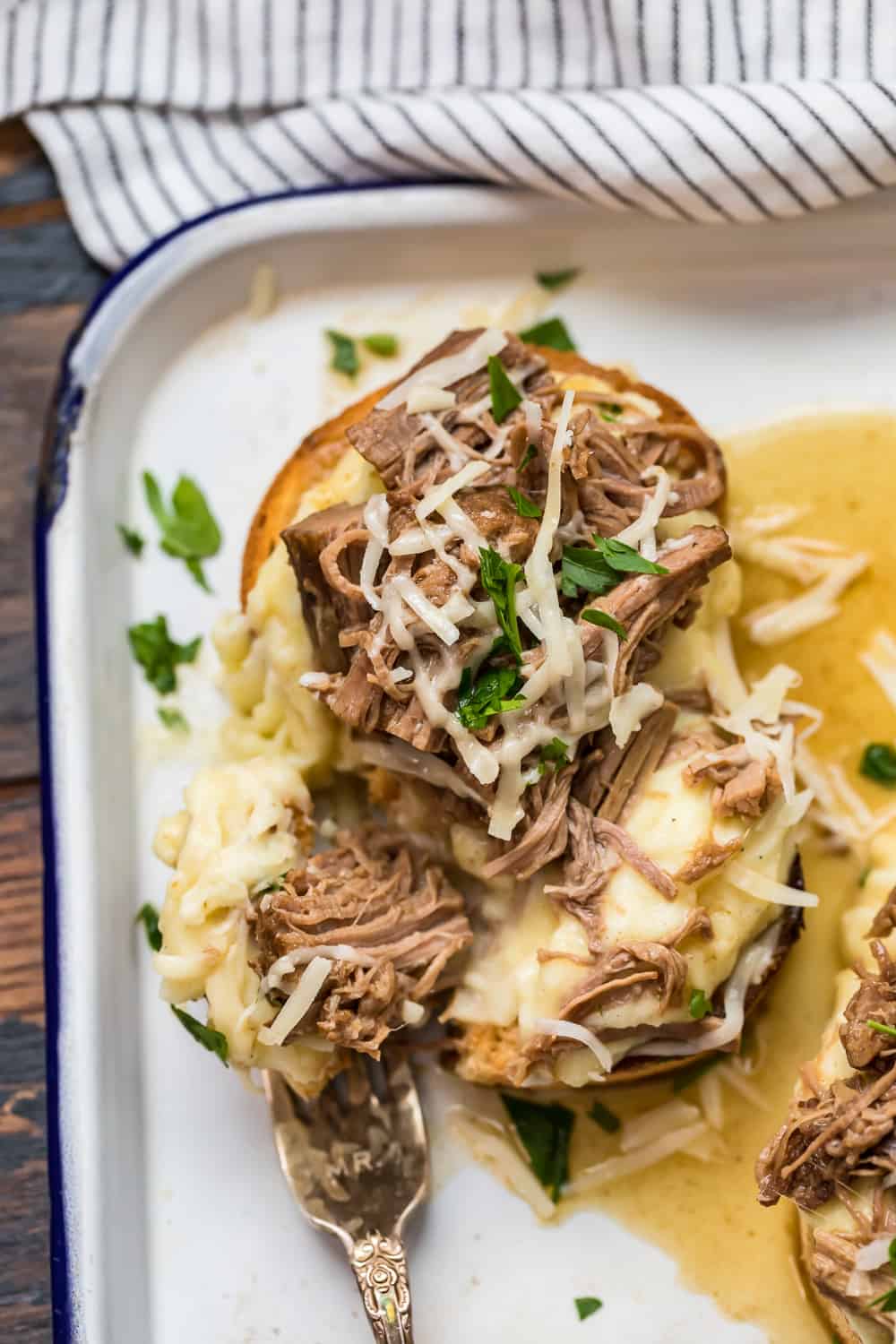 More Sandwich Recipes:
I just know you are going to adore these open faced roast beef sandwiches just as much as we do!