Teriyaki Chicken is one of our favorites! This easy recipe is a simple Asian-inspired dinner that can replace your Chinese takeout. You can put together a delicious dinner in minutes (with the best teriyaki sauce) at home!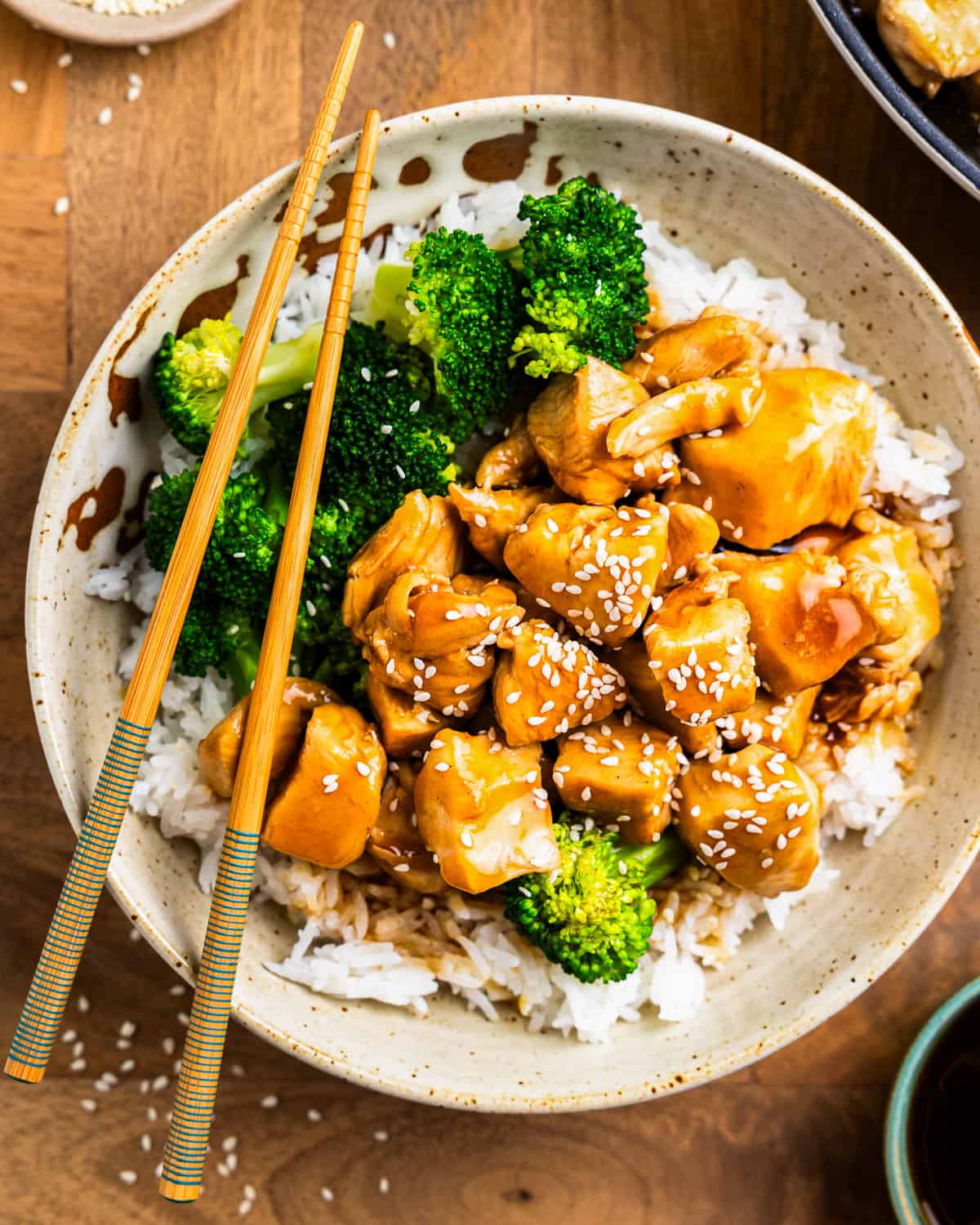 What's in this Teriyaki Chicken Recipe?
This recipe is really all about the teriyaki sauce. That's what makes this chicken so good! It's so easy to make and so tasty. The perfect blend of sweet and salty.
Chicken: I used boneless, skinless chicken breasts, but thighs also work.
Soy Sauce: Adds a salty, umami flavor to the marinade and the sauce.
Water: Helps the marinade and the sauce reach the right consistency.
Granulated Sugar: Sweetens the marinade and the sauce.
Rice Wine Vinegar: Adds a touch of sweet acidity to the marinade and the sauce.
Cornstarch: Thickens the sauce.
Ginger + Garlic: Adds an earthy and spicy flavor to the sauce.
Sesame Seeds: The perfect nutty garnish for this recipe!
Pro Tip: For a gluten-free alternative, swap the soy sauce for tamari or coconut aminos.
Variations on Chicken Teriyaki
This dish is such a fun base to experiment with. Try adding some pineapple chunks or fresh orange juice for a sweet and tangy twist. Or swap some of the sugar for honey for a floral taste. To make this dish spicier, add some crushed red pepper flakes or sriracha to the sauce.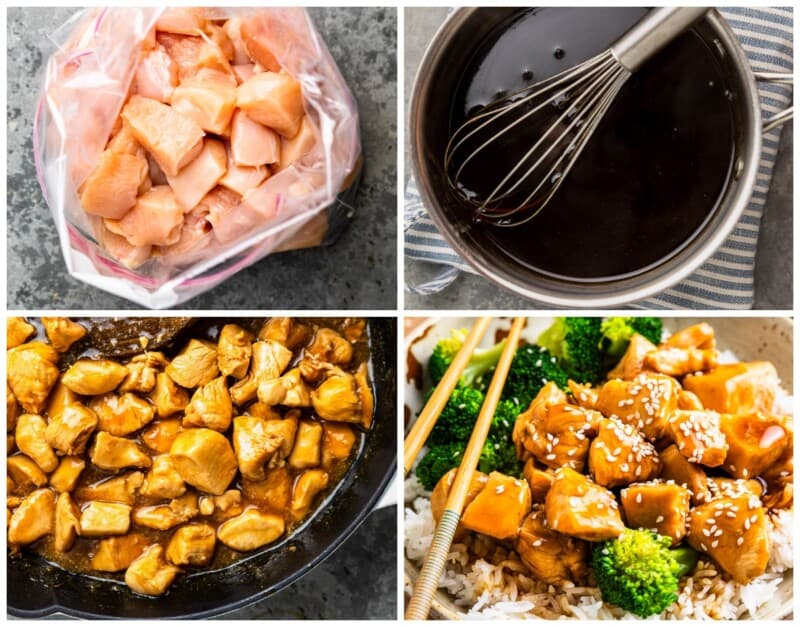 What is the difference between teriyaki chicken and chicken teriyaki?
There is no difference! Some people call it teriyaki chicken, while others prefer the name chicken teriyaki. Both are correct.
What is teriyaki chicken sauce made of?
Teriyaki sauce is a sweet and savory blend of soy sauce, sugar, rice wine vinegar, ginger, and garlic.
Is teriyaki chicken heathy?
This chicken dish is high in protein, potassium, calcium, and iron. However, it is also high in cholesterol, sodium, and sugar. It is best enjoyed in moderation as part of a balanced diet.
How many calories are in chicken teriyaki?
One serving is 433 calories.
Is teriyaki hot or spicy?
Nope! It is sweet. If you like it hot, you can certainly add some red pepper flakes or sriracha.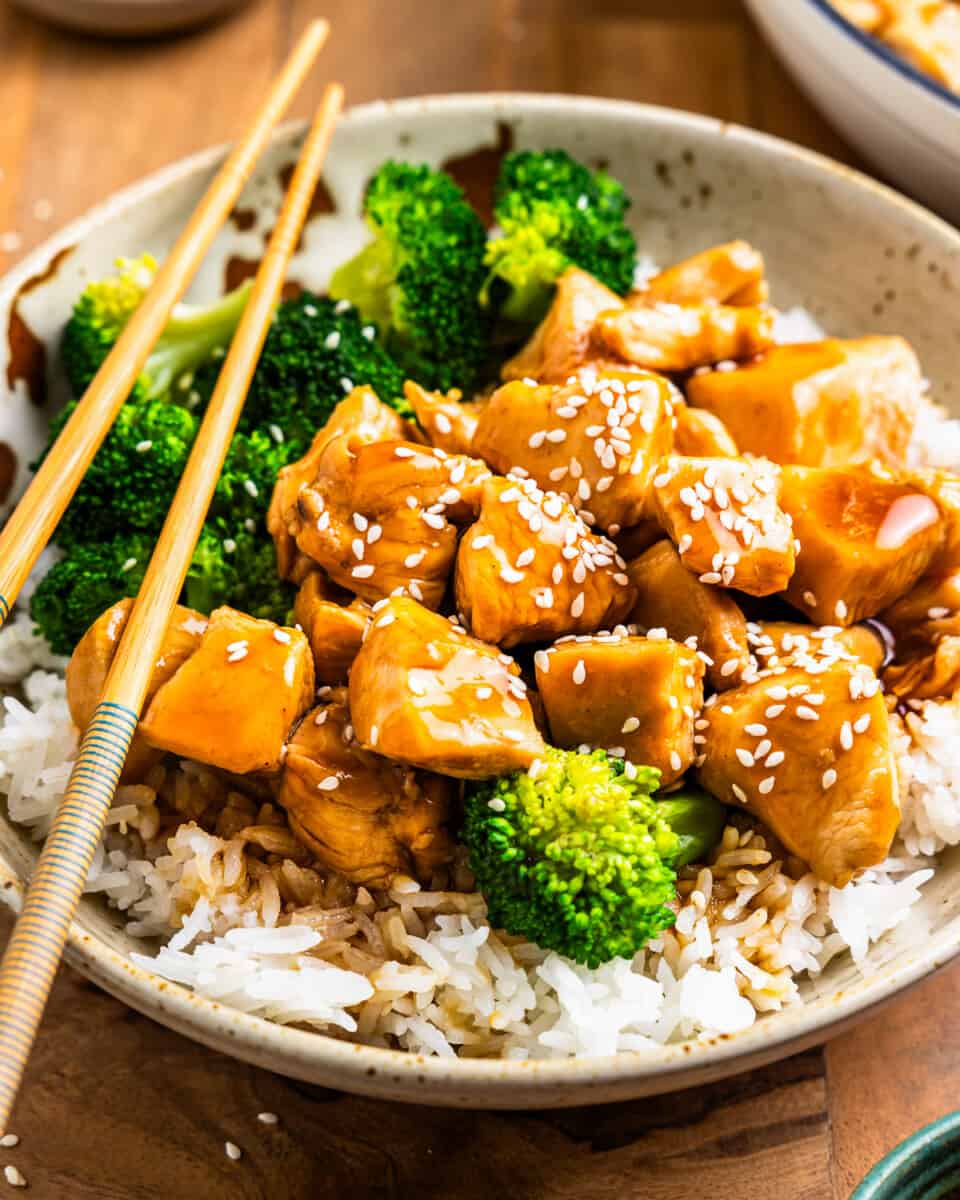 How to Store and Reheat
Store leftover chicken in an airtight container in the refrigerator for up to 3 days. Reheat in the microwave in 30-second increments until warmed through.
How to Freeze
Freeze chicken in an airtight container or Ziplock bag for up to 3 months. Let thaw overnight in the refrigerator before reheating.
Serving Suggestions
This chicken can be served in so many ways. It's delicious over rice or with your favorite sautéed vegetables. Ham fried rice or vegetable lo mein would make great sides. And don't forget takeout classics like egg rolls, crab rangoon, or egg drop soup!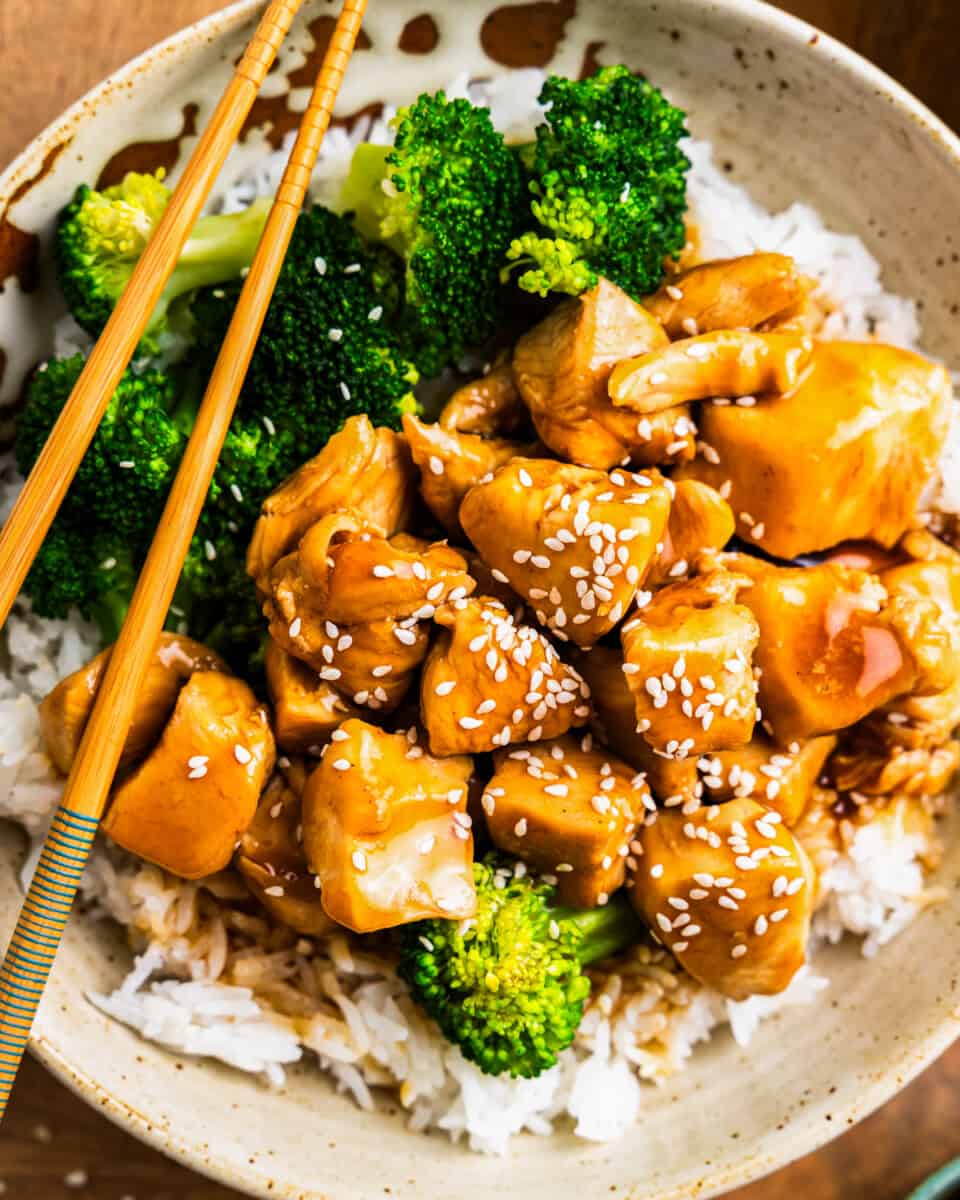 More Teriyaki Recipes We Love