Make up a Midwestern classic quickly and easily at home! These copycat Maid Rite sandwiches are made with ground beef and pork and are one delicious bite! This loose meat sandwich is a true family favorite!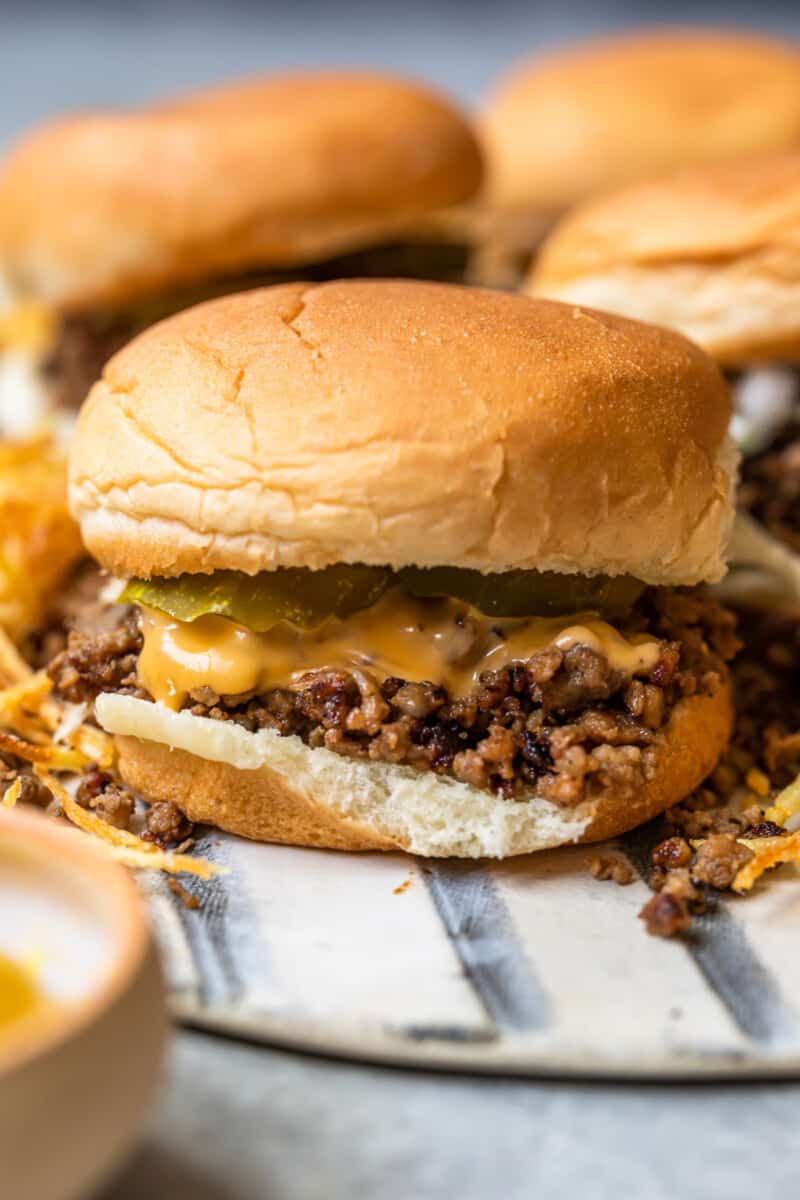 Maid Rite Sandwiches
If you are from the Midwest, I'm sure you know all about the famous Maid Rite sandwiches, and if you're not, then you are in for one hell of a tasty treat!
Similar to Sloppy Joes, these ground meat sandwiches are are a great option for game day, or just when you want a little indulgence! Simple to make, they are filling, hearty and loaded with flavor.
Be sure to try my Reuben Sandwich and Crispy Chicken Sandwich too!
Why You'll Love this Copycat Maid Rite Sandwich Recipe:
ONE PAN: The filling for these sandwiches is all cooked in a skillet on the stovetop, so even the clean up is a breeze!
KID FRIENDLY: Your picky eaters will love these sandwiches! They are a hit with the whole family, and you'll be asked for these time and time again!
Also known as a Nu-Way, Steamer, Big T, loose hamburger sandwich and tavern sandwich, whatever you call them, they are hands down delicious!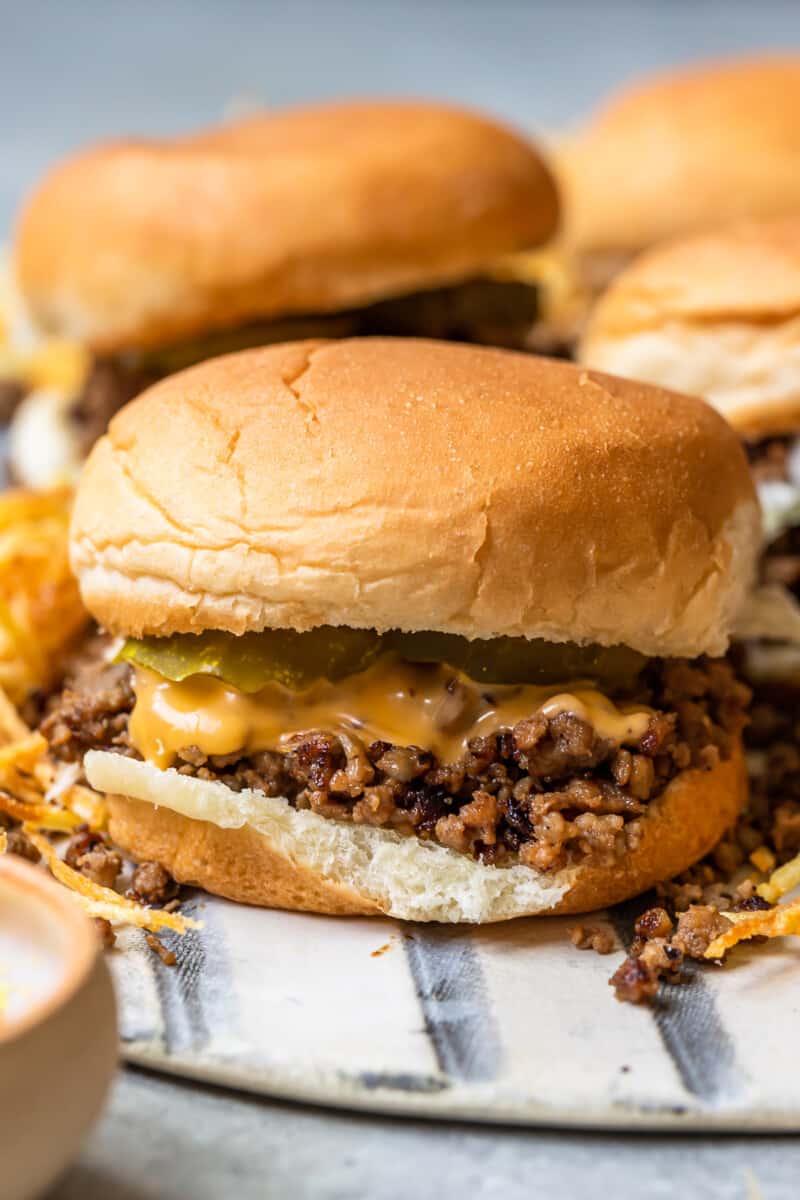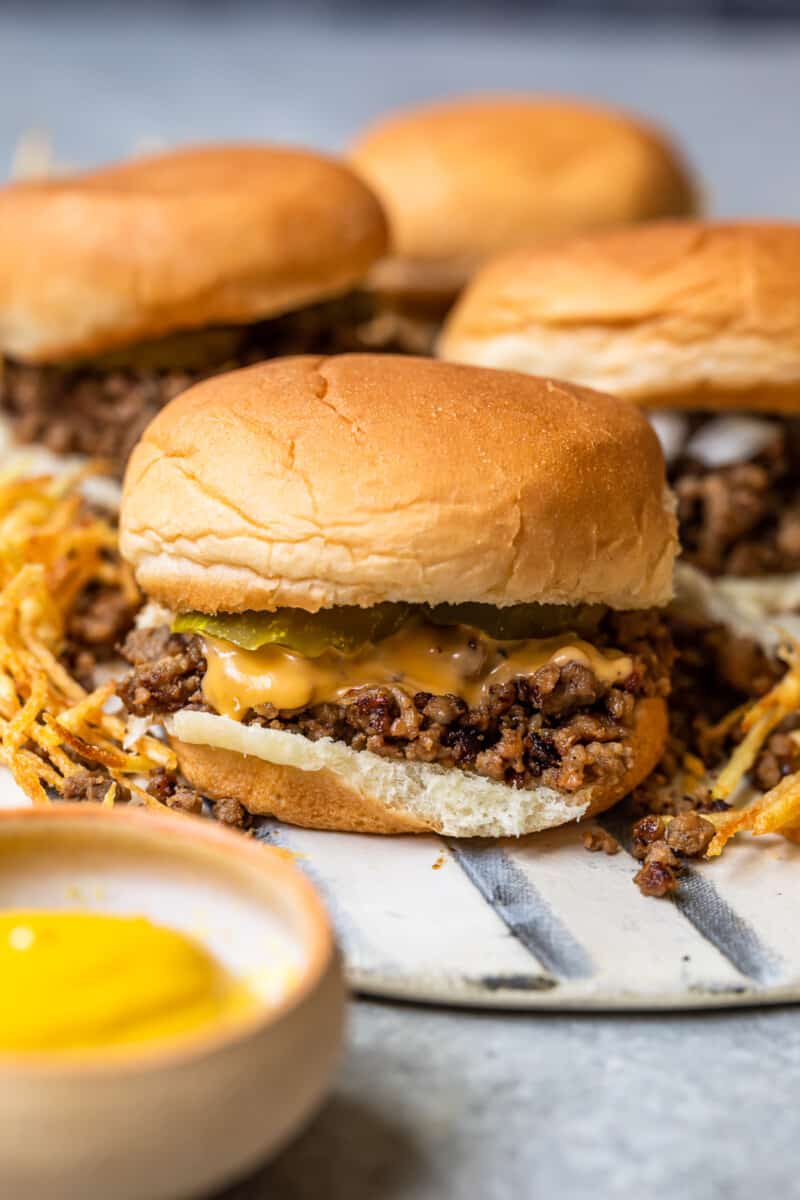 How to Make Copycat Maid Rite Sandwiches
You can jump to the recipe card for full ingredients & instructions!
Brown the ground meats and soften the onion in a large skillet.
Once browned, drain the excess fat from the pan.
Add in the dissolved bouillon cubes and remaining ingredients.
Simmer.
Serve on burger buns with your favorite toppings.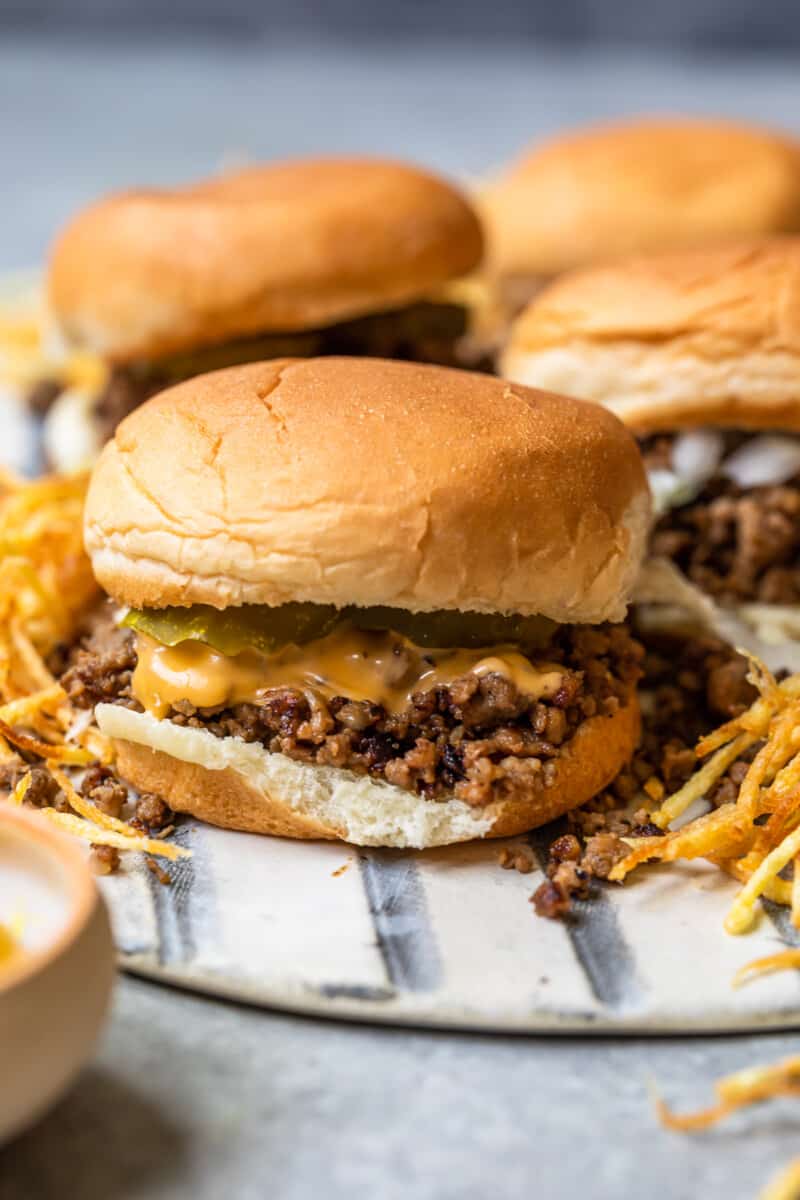 What is a maid rite sandwich?
This is a loose ground meat sandwich that is served in burger buns. The meat is seasoned with steak sauce, red wine vinegar and soy sauce for a bite that's full of flavor.
What kind of meat should I use?
For the best results, use a mix of ground pork and beef. I like to use ground chuck as is has a good fat ratio which makes it more tasty. You can use just beef if you prefer, or try them with ground turkey or chicken if you like.
How can I add cheese slices to these sandwiches?
For cheesy burgers, immediately prior to serving, cover about ⅛ of the meat mixture with one slice of cheese and let it melt before scooping and serving.
What's the difference between maid rites and sloppy joes?
Sloppy Joes and Maid Rites are similar in the fact that they are made from loose ground meat, but Maid Rite is much less saucy compared to Sloppy Joes which are cooked in a tomato sauce.
Serving Suggestions
This copycat Maid Rite sandwich recipe is great to serve with all of your usual favorite burger and sandwich sides. Try out some of these classics:
However you serve up these sandwiches, they're sure to be a hit! They are a great addition to any game day menu!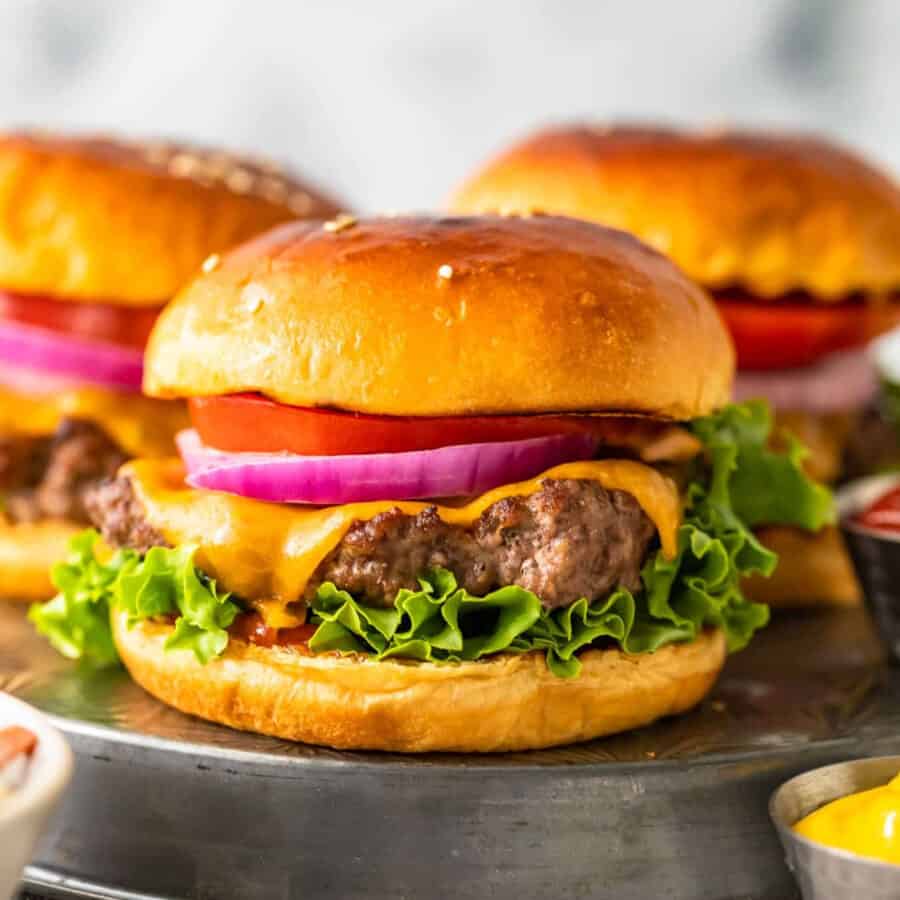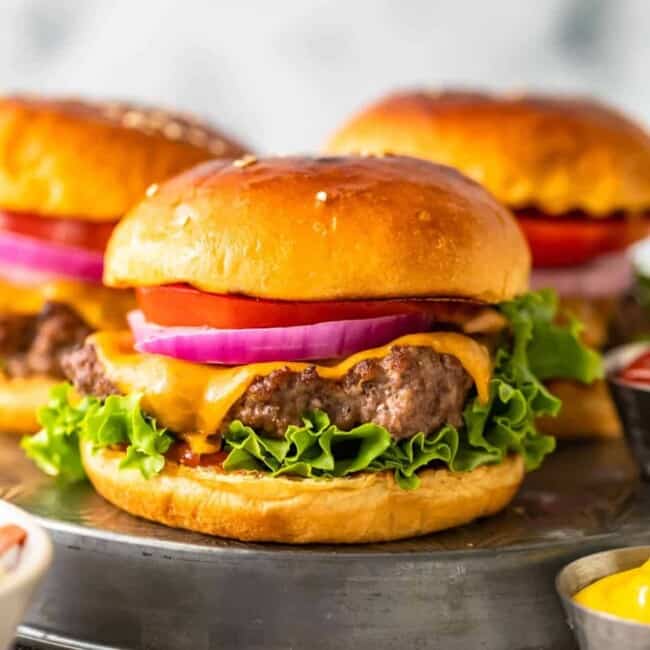 All the Burgers
Guide to Cooking Burgers at Home
See all of our favorite burger recipes plus tips and tricks for cooking the ultimate burger at home.
See Burger Guide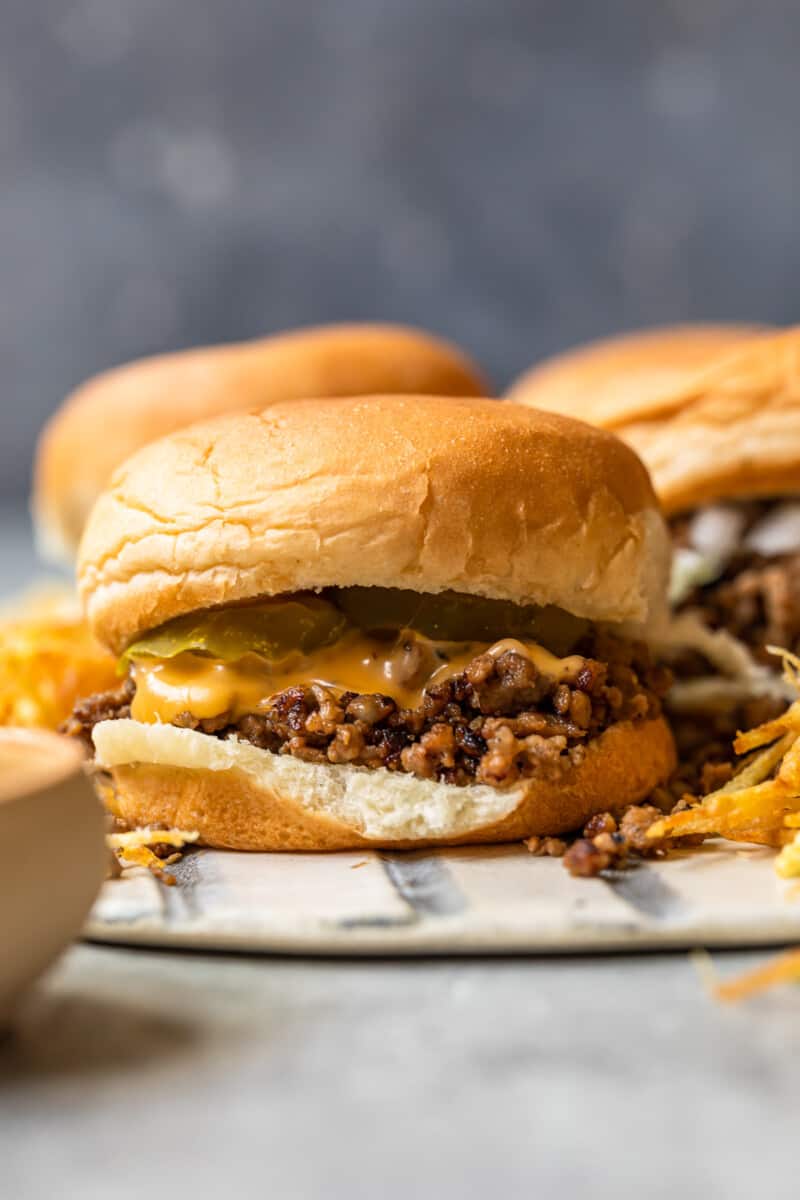 Tips!
Once the meats are browned, be sure to drain most of the fat off, otherwise your sandwiches will be very greasy.
For a healthier option, try making these with ground chicken or turkey, they'll still be delicious!
If making the filling ahead of time, let it cool full before storing.
My family is so obsessed with these, from the kids to the Grandparents! Trust me, make some of these up and you'll see what the fuss is all about!
What toppings go well with maid rite sandwiches?
My favorite toppings for these are cheese slices, diced white onions, pickles, and mustard, the tanginess of the toppings work great with the cooked meat.
Can I make these in a crockpot?
Yes! Brown the meats first, then add everything to the Crockpot. Cook on low for 3 hours and for the last hour of cooking, remove the lid so that the liquid evaporates.
How far in advance can I make the meat mixture?
The cooked meat mixture will keep well in the fridge for 3 to 4 days, and can be reheated in a skillet to serve. It can also be frozen for up to 3 months.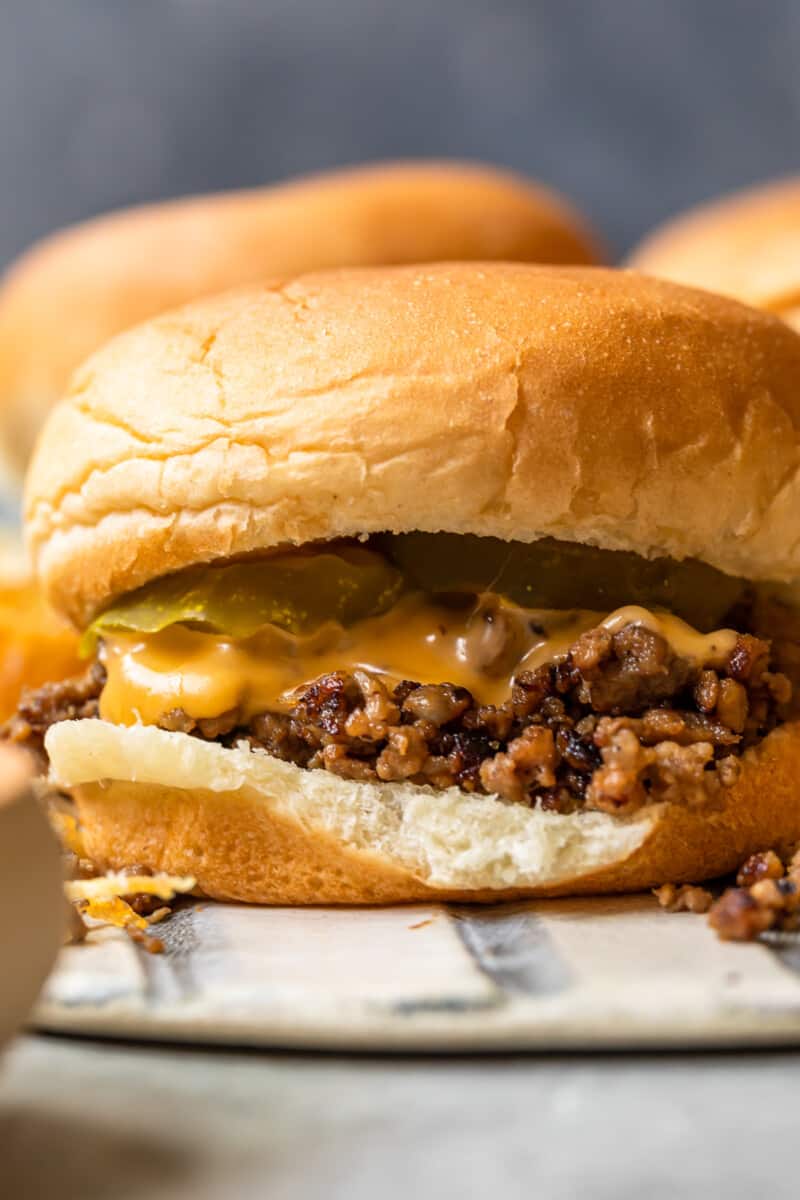 These copycat Maid Rite sandwiches are so quick and easy to make at home! So simple with a few basic ingredients, you'll be so glad you tried these!
If you make this recipe be sure to upload a photo in the comment section below or leave a rating. Enjoy! You can also jump to recipe.