Chocolate fudge frosting is decadent, creamy and the perfect addition to your favorite cakes or cupcakes. It is easy to make and only requires 5 simple ingredients.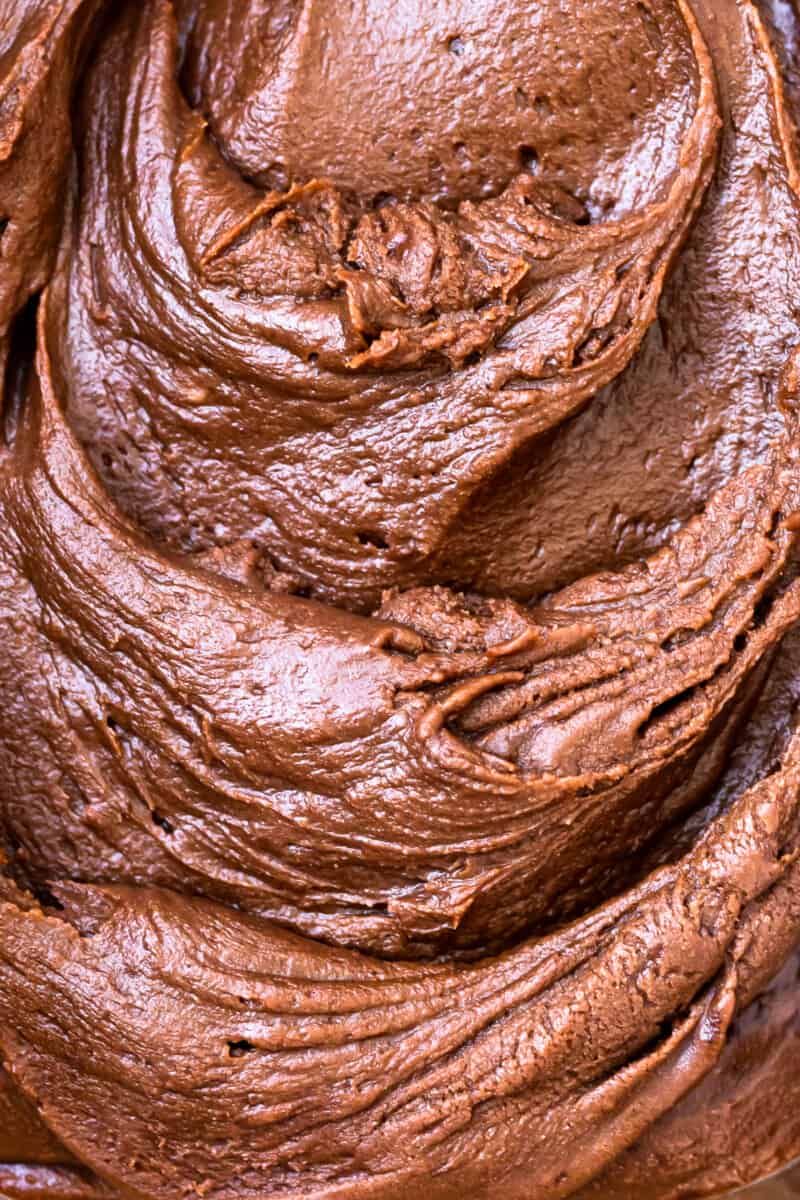 Homemade Chocolate Fudge Frosting
Fudge frosting is the best topping for any cake or cupcake. It is creamy, full of chocolate flavor, and super easy to make! No need to grab a can of frosting from the grocery store when you can make this delicious homemade chocolate fudge frosting in minutes.
Why You'll Love this Chocolate Frosting Recipe:
SIMPLE INGREDIENTS: You only need 5 common ingredients to make this fudge frosting.
EASY TO MAKE: If you can melt butter and chocolate together and use a handheld mixer, you are all set to make this chocolate frosting.
PERFECT TOPPING: Fudge frosting is the perfect addition to vanilla or chocolate cupcakes, cakes, or even brownies!
Fudge frosting is the ultimate chocolate frosting. When you add this frosting to the top of your cake or cupcakes you can expect to get compliments. It's super creamy and full of chocolatey goodness.
Be sure to try the best vanilla frosting too!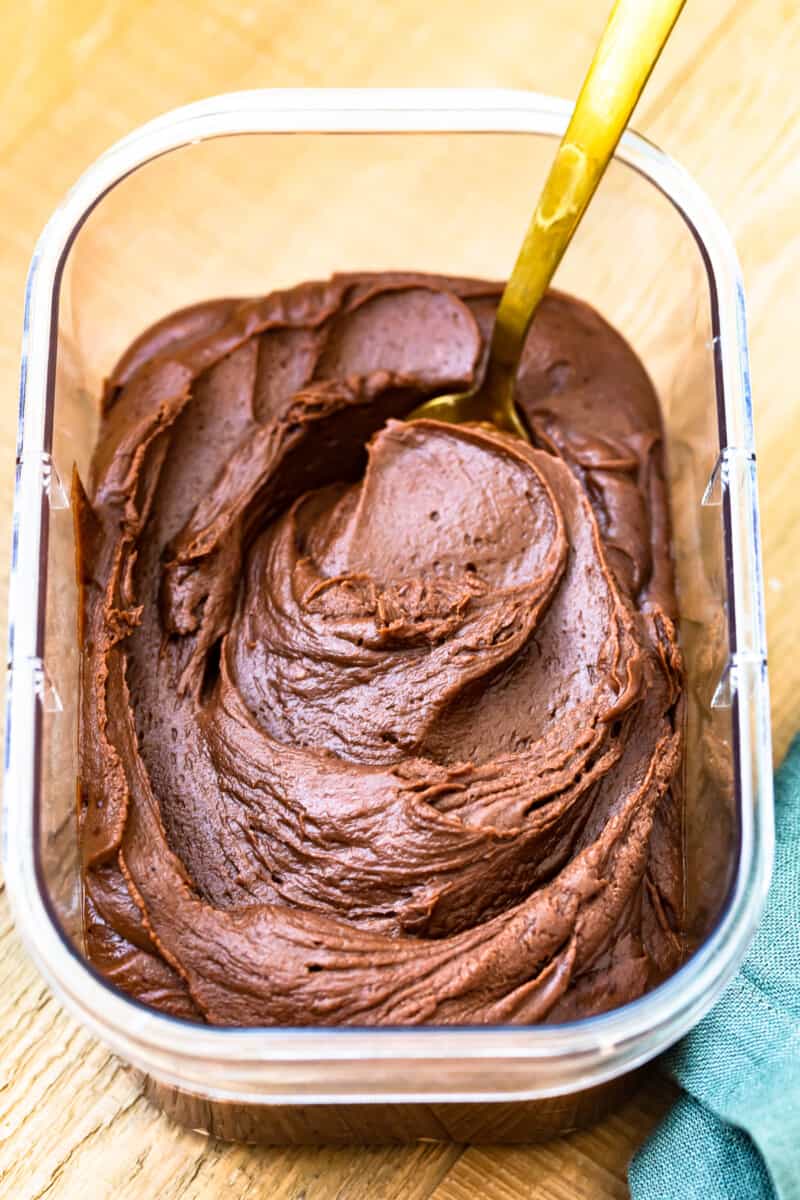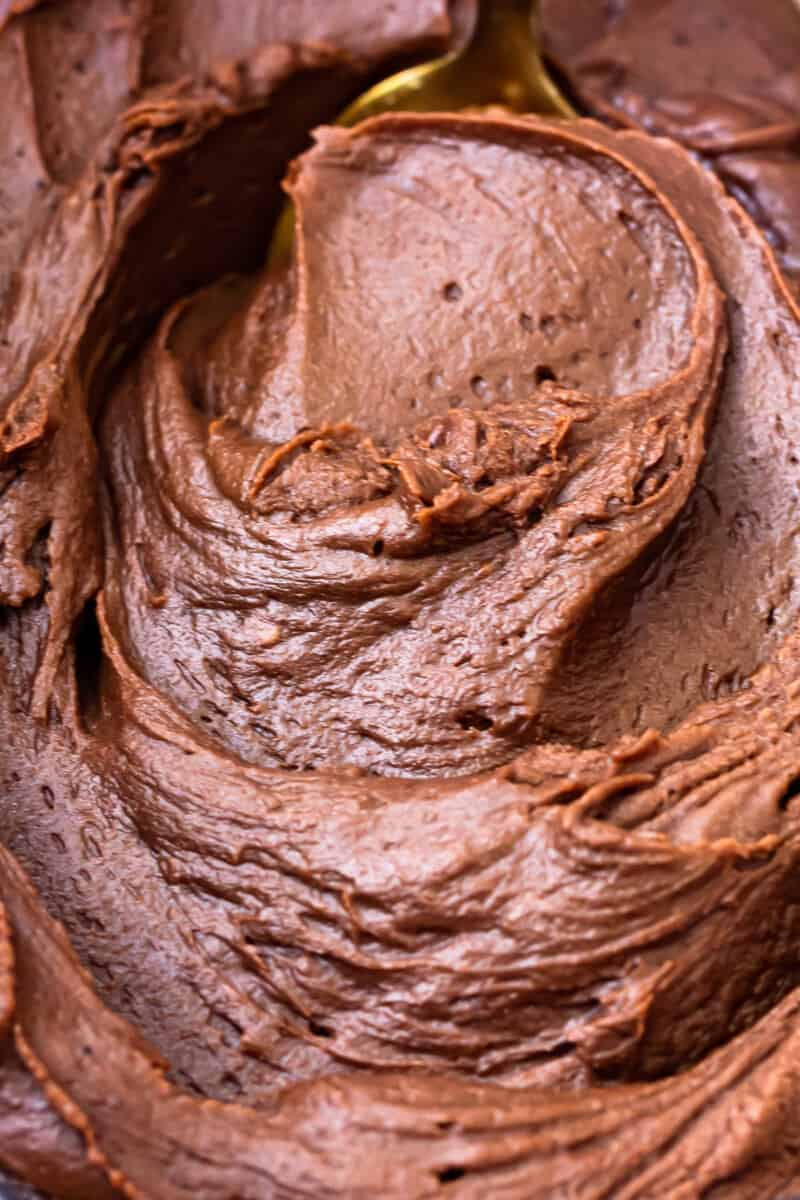 How to Make Chocolate Fudge Frosting
You can jump to the recipe card for full ingredients & instructions!
Melt the butter and the chocolate together in a saucepan over low heat.
Beat together the powdered sugar, vanilla, milk, and salt until the sugar dissolves.
Add the chocolate/butter mixture to the sugar mixture slowly and beat until smooth.
Allow frosting to set until thickened.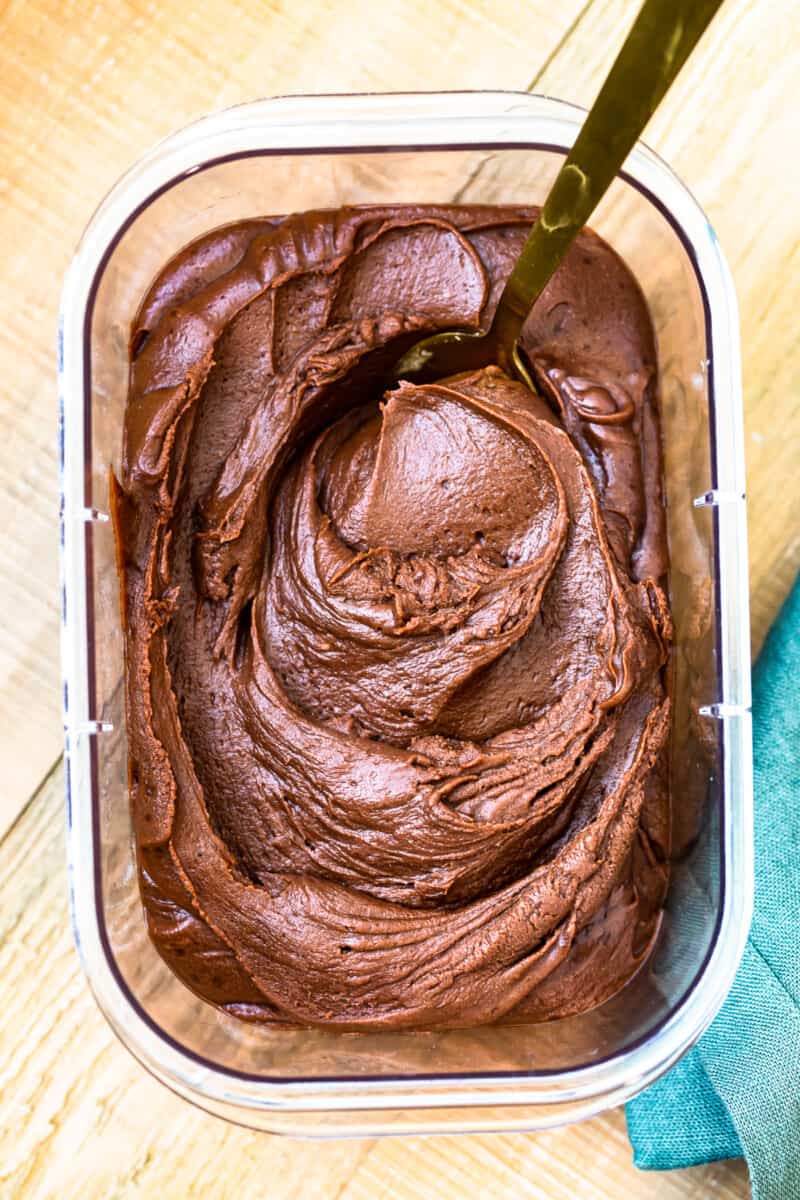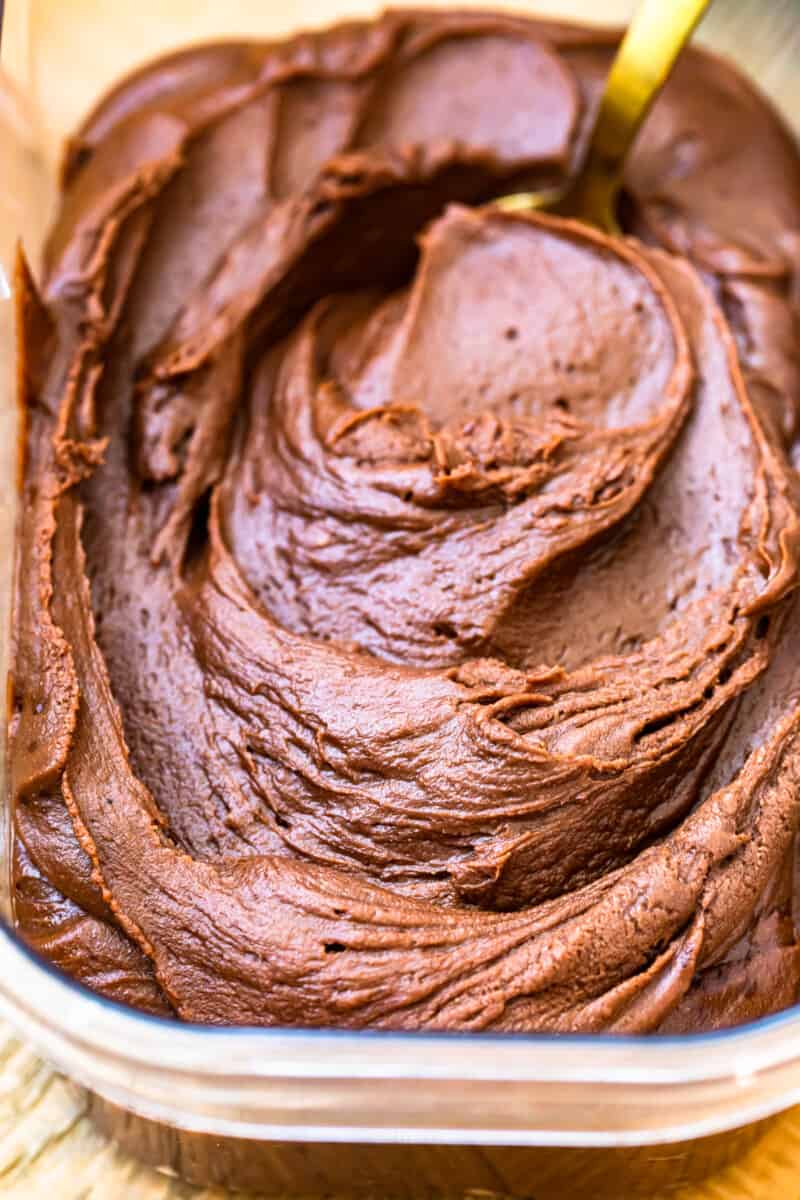 What type of chocolate is best for chocolate fudge frosting?
You will need to use unsweetened chocolate for this fudge frosting recipe. You can find unsweetened chocolate in the baking aisle of most grocery stores.
Can I use cocoa powder instead?
Yes, you can use cocoa powder instead of an unsweetened chocolate bar. You will need 1 ounce of cocoa powder (28 grams, or about 5 tablespoons). Dissolve it with the butter over low heat.
Does chocolate fudge frosting need to be refrigerated?
Yes! This frosting does need to be kept in the refrigerator. It will keep it fresh and help keep it spreadable.
Can I freeze chocolate fudge frosting?
Freezing chocolate frosting is not recommended. The butter breaks down in the freezer and will separate when you try to use it after thawing.
How much frosting does this recipe make?
This recipe makes enough frosting for 24 cupcakes, one 2-layer (8-inch) cake, or a single layer 9×13-inch cake.
Serving Suggestions
You can add this chocolate frosting to a variety of different sweet treats. Some greats ones are:
Once you've made your frosting, allow it time to thicken up before adding it to your favorite cake. It will be thick but spreadable when it's done.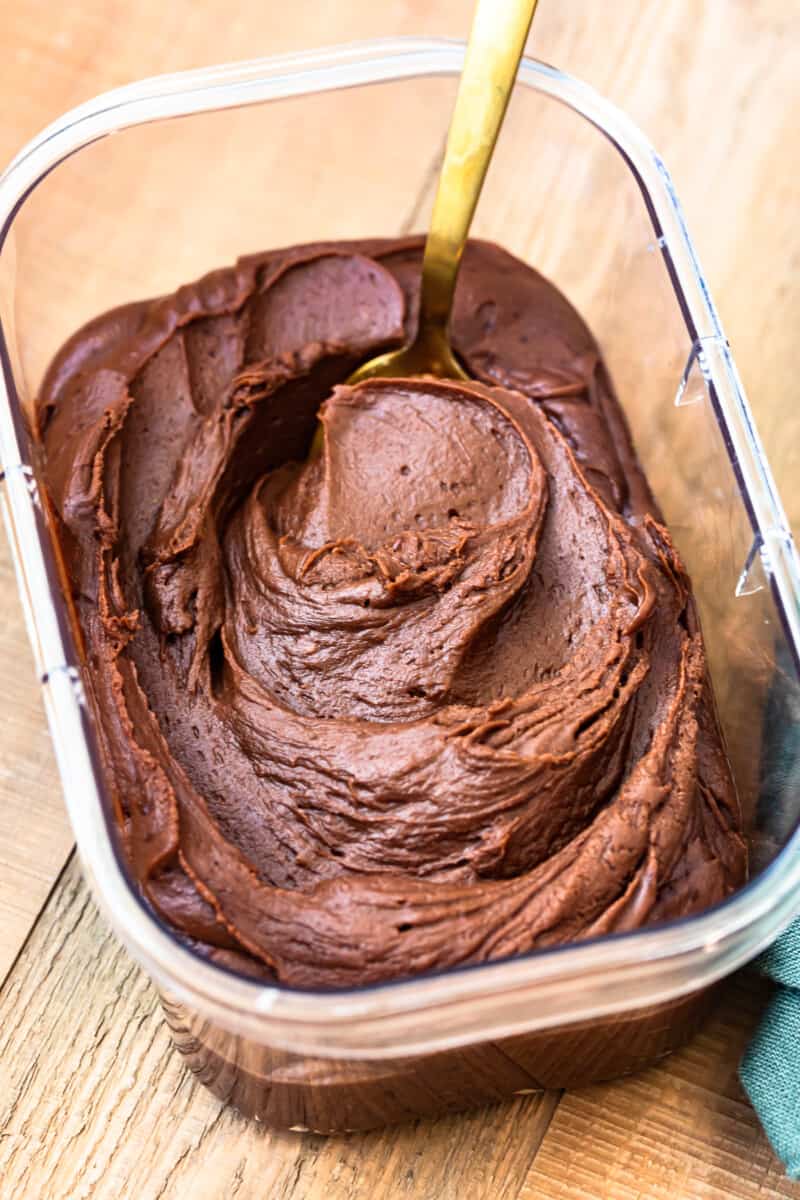 Tips!
Do not allow the butter to come to a full boil. You just want to melt the butter and chocolate together.
Scrape down the sides of the mixing bowl to fully incorporate your ingredients.
If your frosting is too thick, add a teaspoon of milk at a time to thin it out.
Give your frosting time to set and thicken up before using.
Store in an airtight container in the fridge.
This fudge frosting is simple enough for everyday desserts but is also decadent enough for special occasion treats. You can add this frosting to birthday cupcakes or even a wedding cake. You will surely wow your guests with this chocolate frosting!
Does this frosting hold a shape?
Yes, it does hold its shape once it's thickened. You can place it in the fridge to help speed up the thickening process.
What cupcakes go well with chocolate fudge frosting?
You can add this chocolate fudge frosting to vanilla, chocolate, fudge, turtle or even caramel flavored cupcakes. It is a really versatile frosting.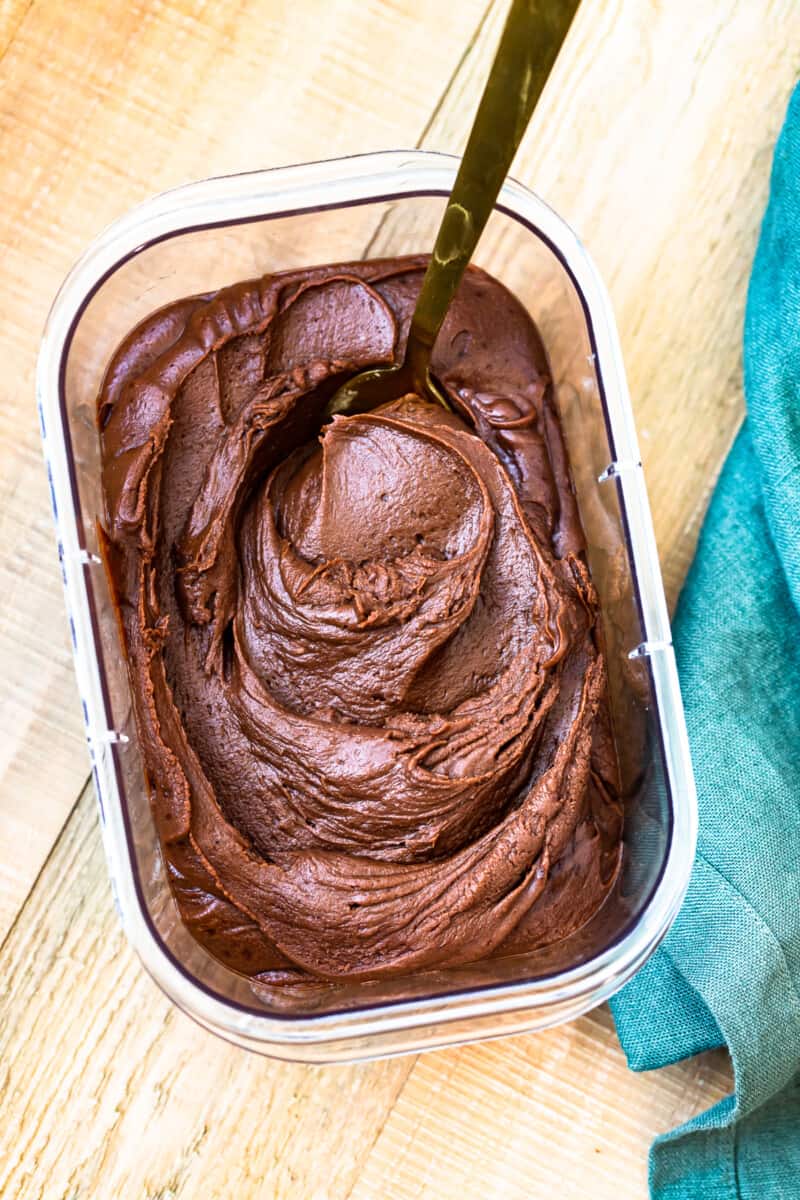 If you want a truly decadent frosting, you have got to try this homemade chocolate fudge frosting. You only need 5 ingredients and it comes together quick. Grab your favorite cake or cupcake recipe and whip up this frosting for the topping.
If you make this recipe be sure to upload a photo in the comment section below or leave a rating. Enjoy! You can also jump to recipe.