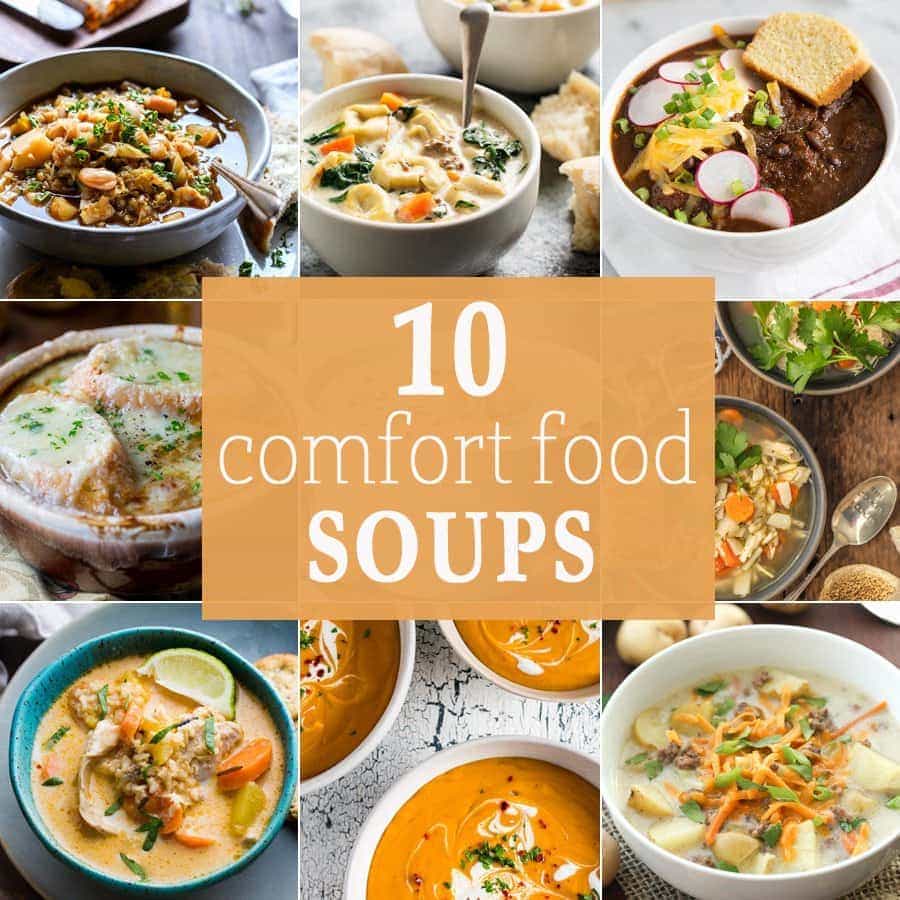 Hello there! It's Maryanne from The Little Epicurean. Spring is on the horizon, but until then we have a few more weeks of winter to endure. When you need a bowl of something warm and satisfying, only a comfort food soup will do! Today we have a mixture of 10 classic and updated comfort food soups to keep you calm and collected until sunnier days arrive! We can never get enough of these favorite comfort food soup recipes!
White Chicken Chili | The Cookie Rookie This Creamy White Chicken Chili with Cream Cheese is one of our very favorite recipes on the site! It's so full of flavor and made in minutes. Best Ever!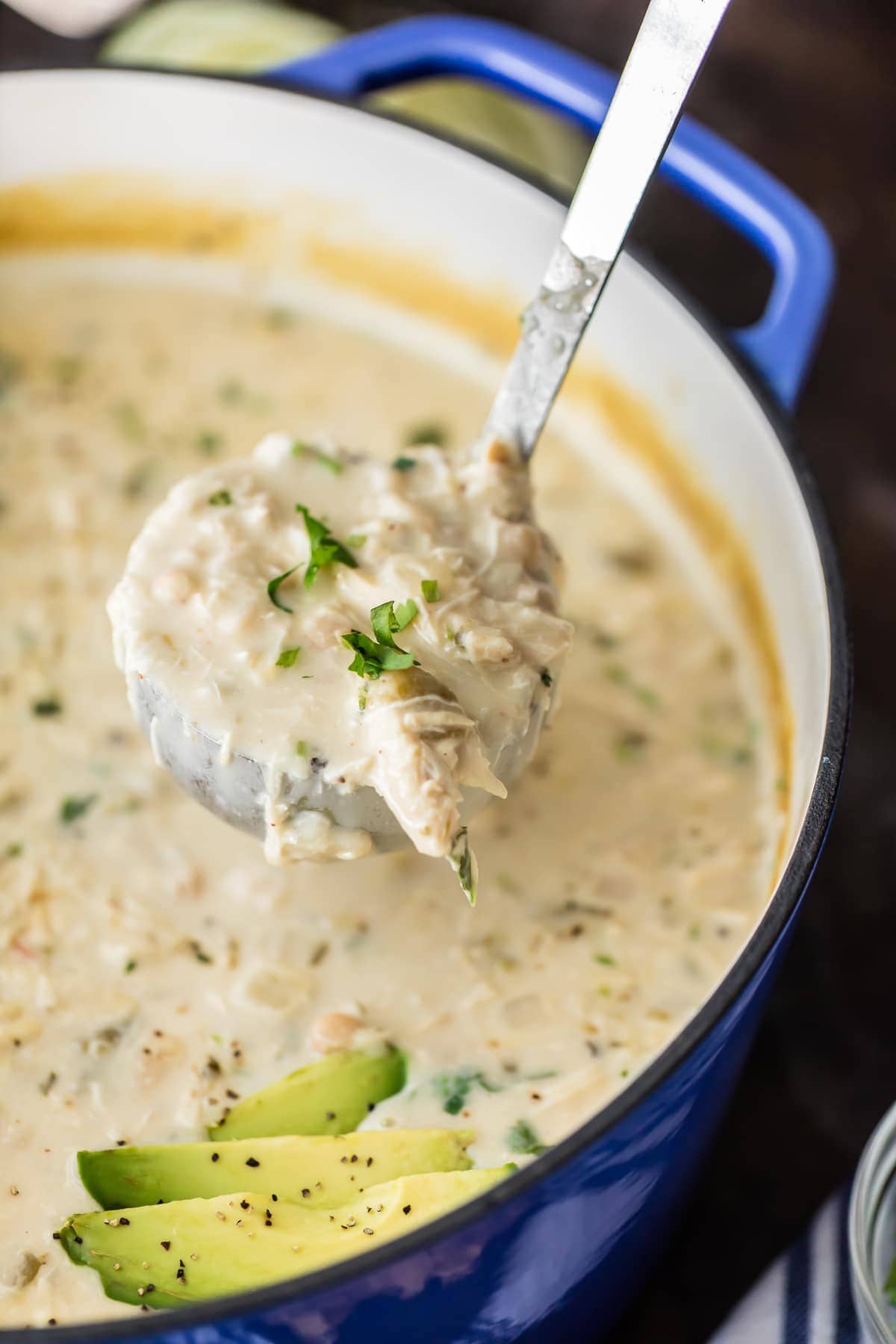 Homemade Chicken Noodle Soup | The Cookie Rookie Chicken noodle soup is the quintessential comfort food soup. A giant bowl of this soup helps on sick days, rainy days, and any other time you need a pick-me-up.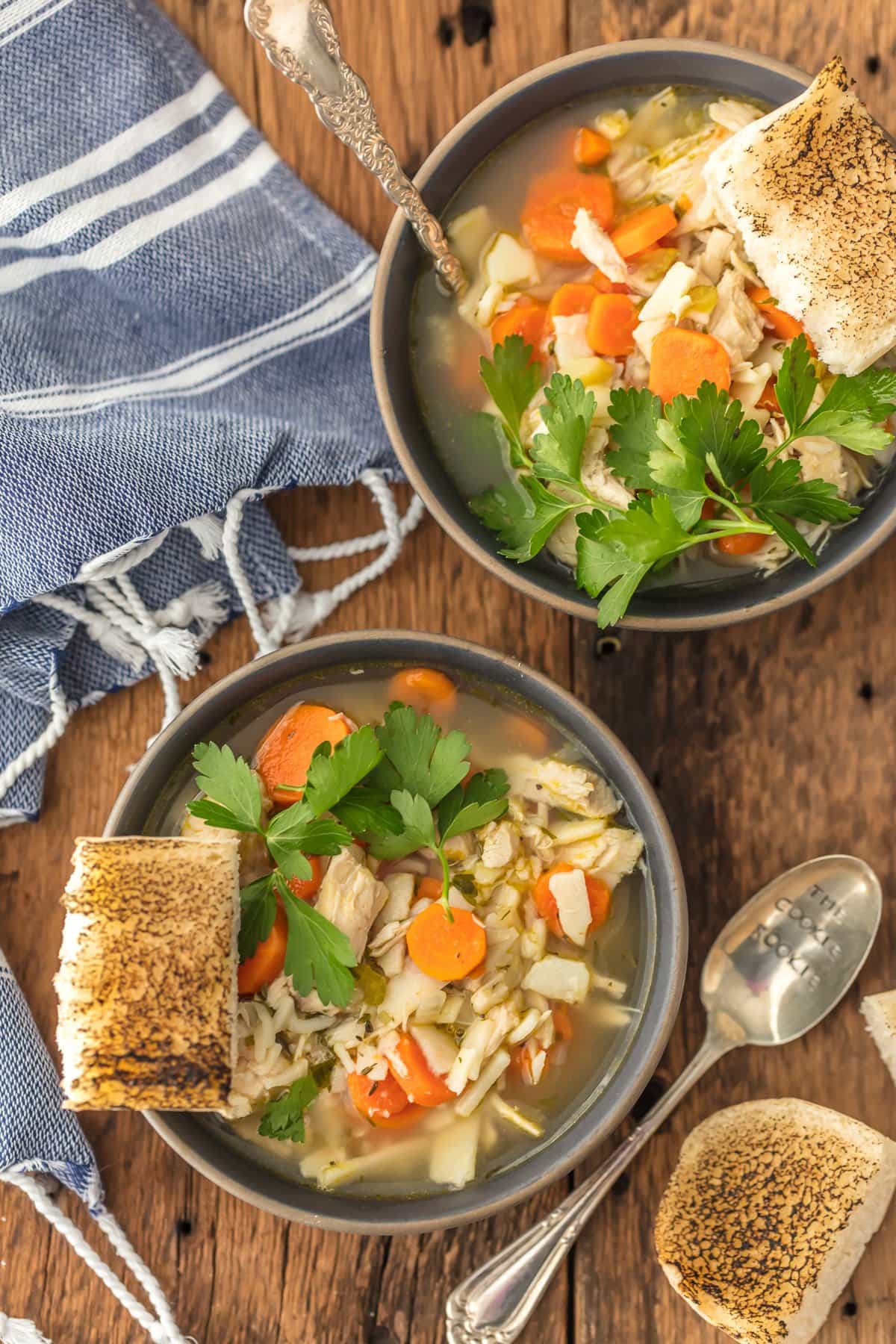 White Wine Chicken Stew | The Cookie Rookie: This Stew is SO easy and SO delicious. The flavors of white wine mix with the veggies and chicken to create the ultimate comfort food soup. Our favorite cold weather meal!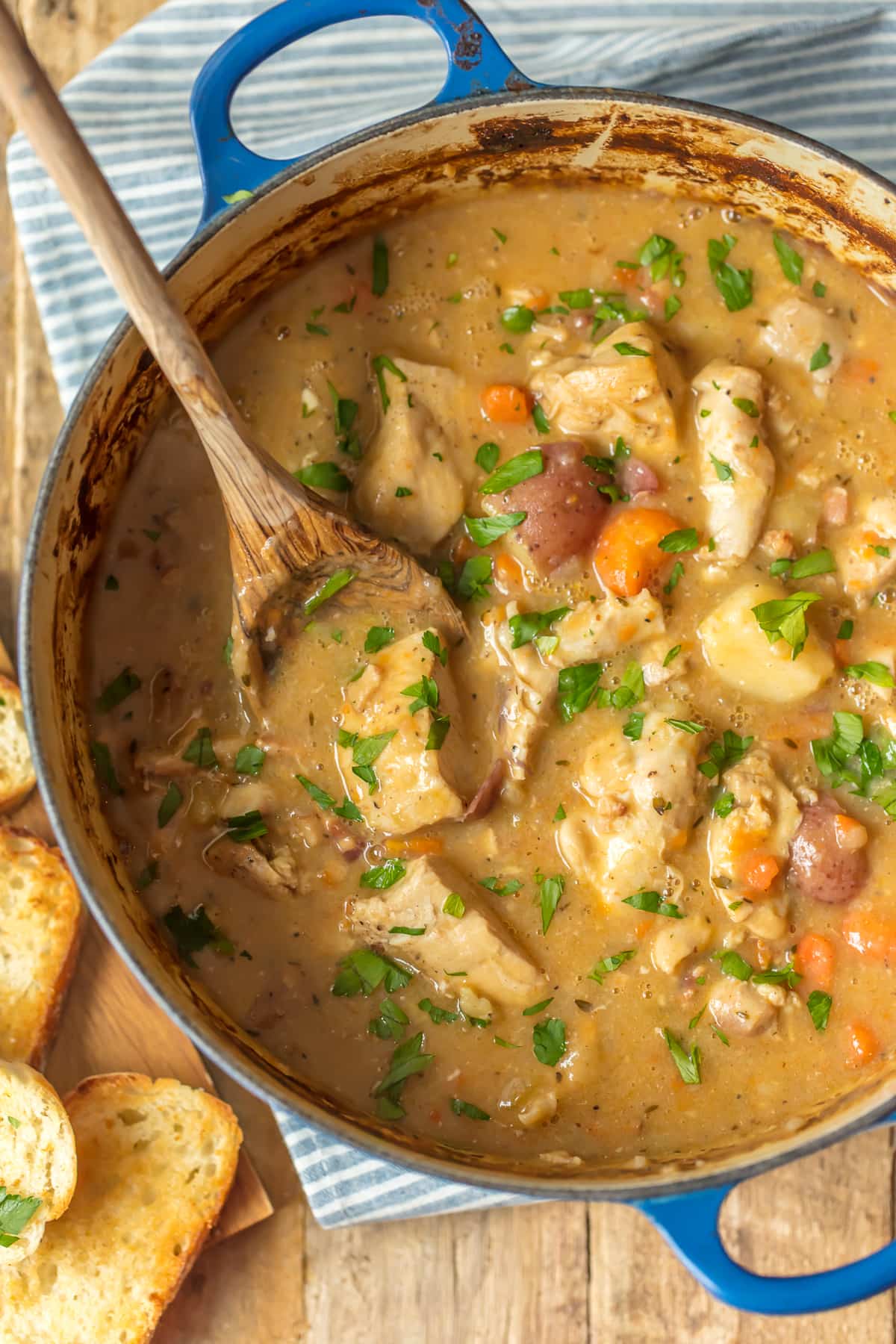 Easy French Onion Soup | Saving Room for Dessert This is the kind of soup that warms the soul! Packed with flavors from the caramelized onions, beef stock, and plenty of cheesy goodness, this is sure to fill you up.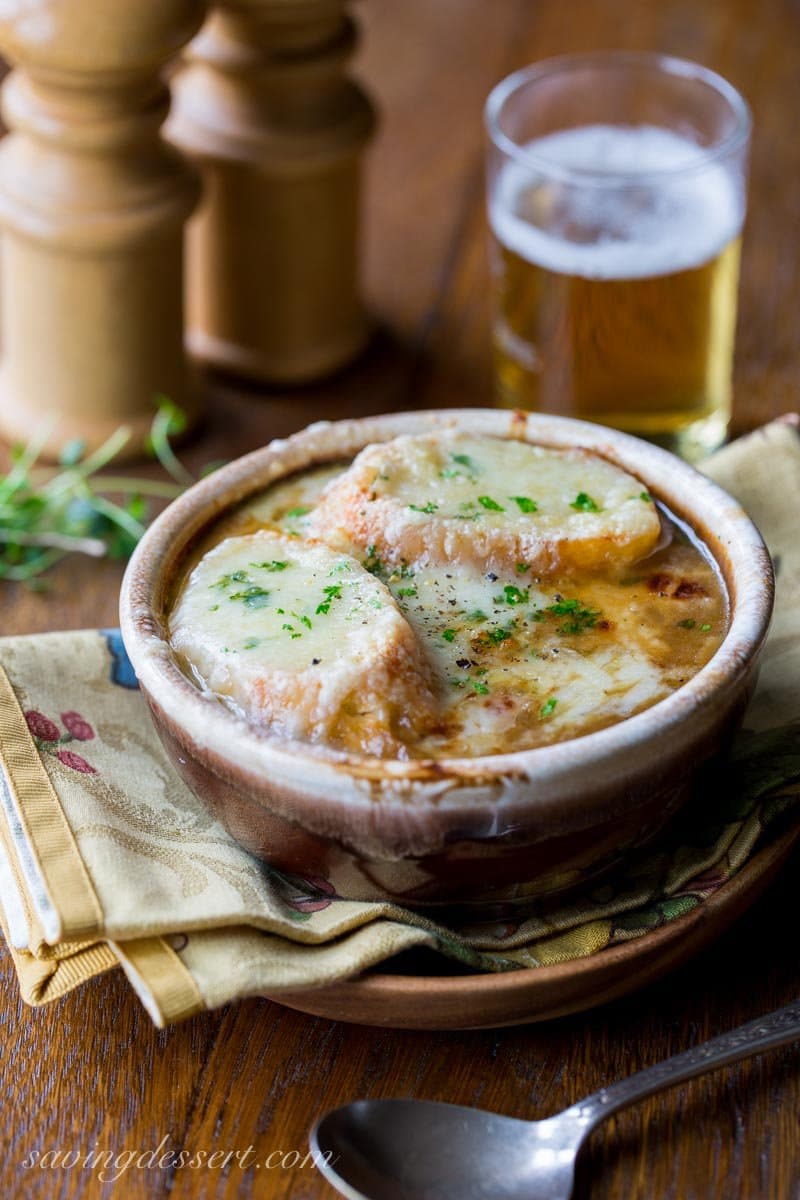 Creamy Red Lentil Carrot Soup | Nutmeg Nanny A bowl of this creamy soup can be yours in 30 minutes. It's a great weeknight quick dinner fix and you have the option to make it vegan!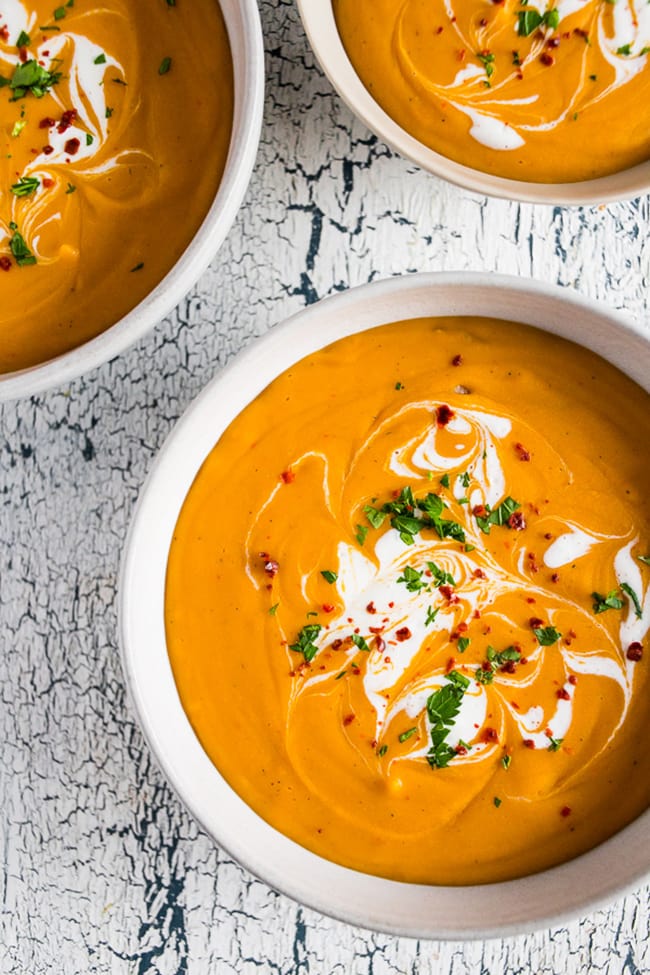 Cheesy Meatball Parmesan Soup | The Cookie Rookie Imagine your favorite meatball sub in soup form. This cheesy meatball parmesan soup is definitely the ultimate comfort food soup!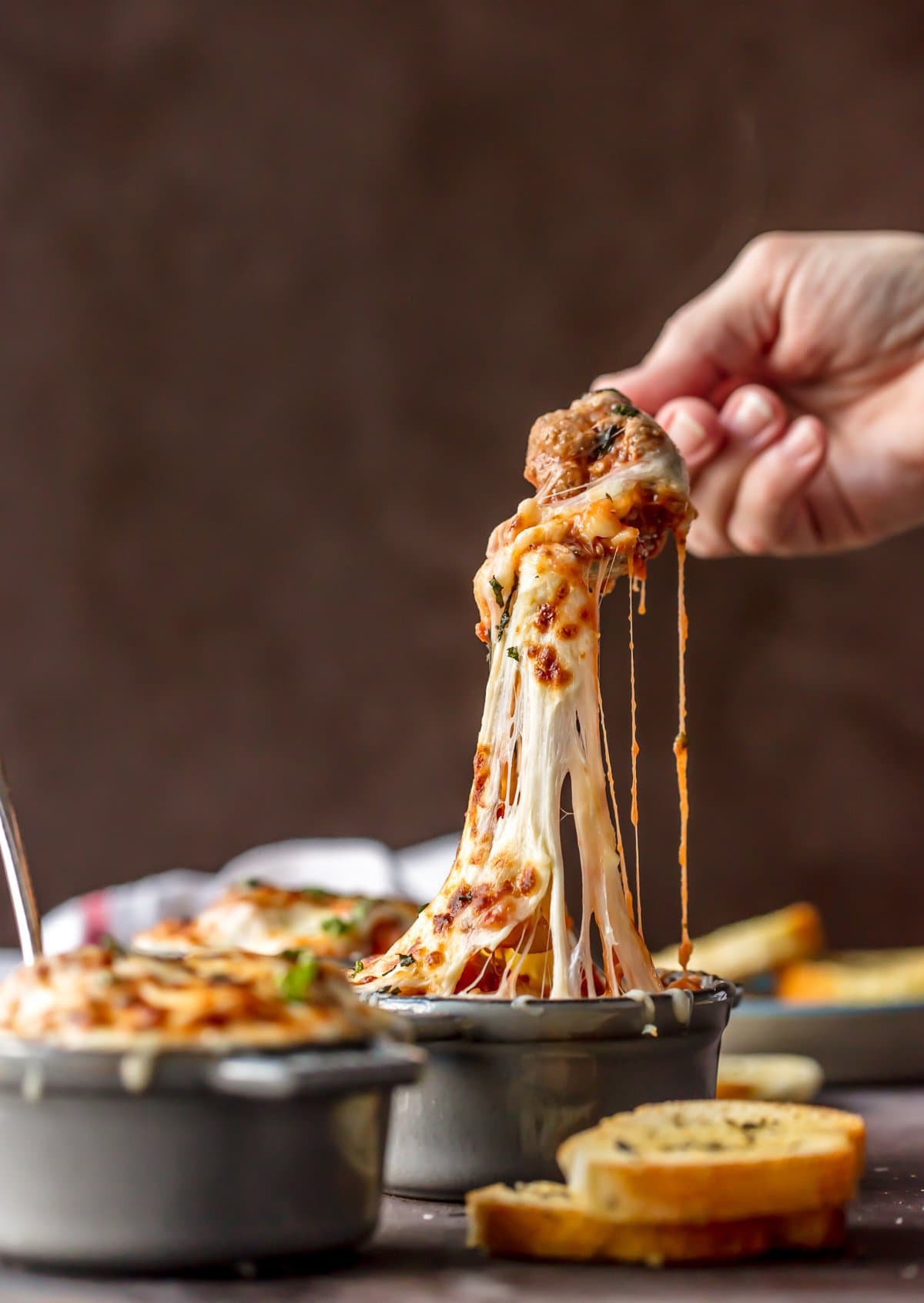 Slow Cooker Creamy Tortellini Soup | Cafe Delites This creamy tortellini soup contains no heavy cream. Best of all, it's loaded with enough veggies and sausage to make this soup a meal in itself!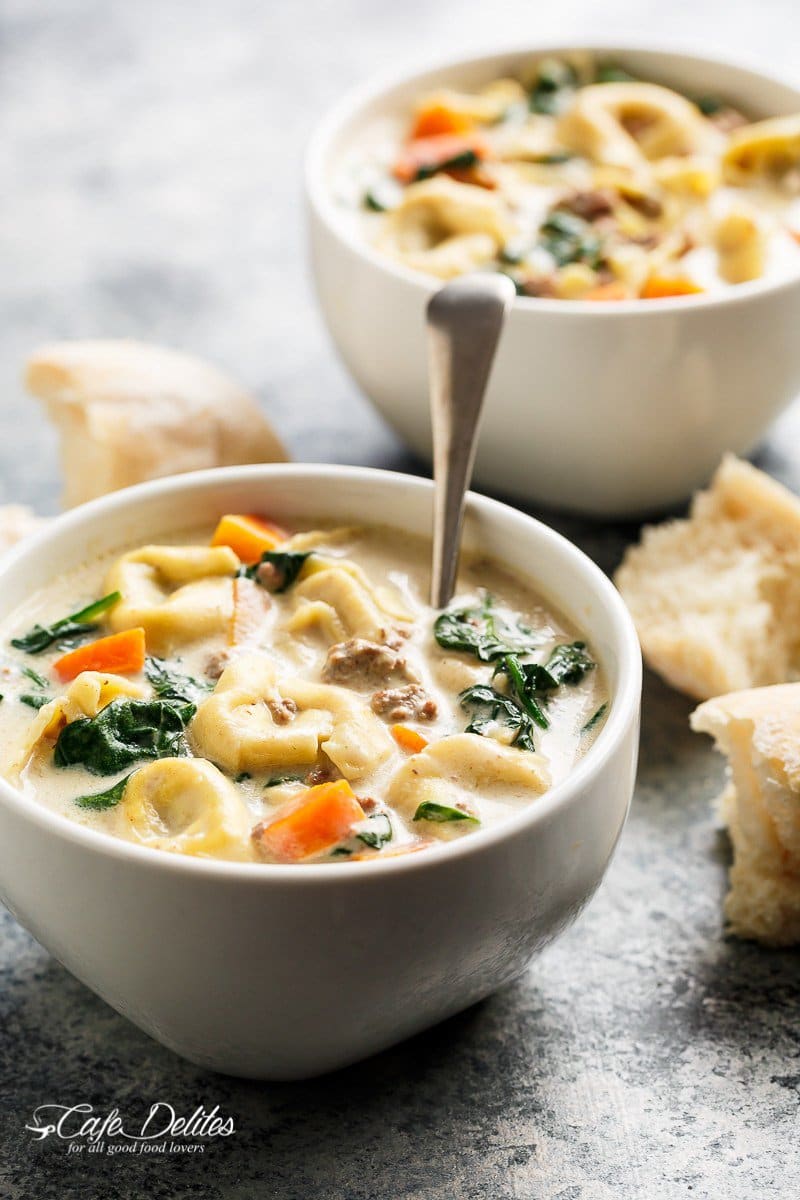 Thai Slow Cooker Chicken Wild Rice Soup | Sweet Peas and Saffron Add a Thai curry twist to the classic chicken and rice soup. This slow cooker soup packs a big punch of flavor.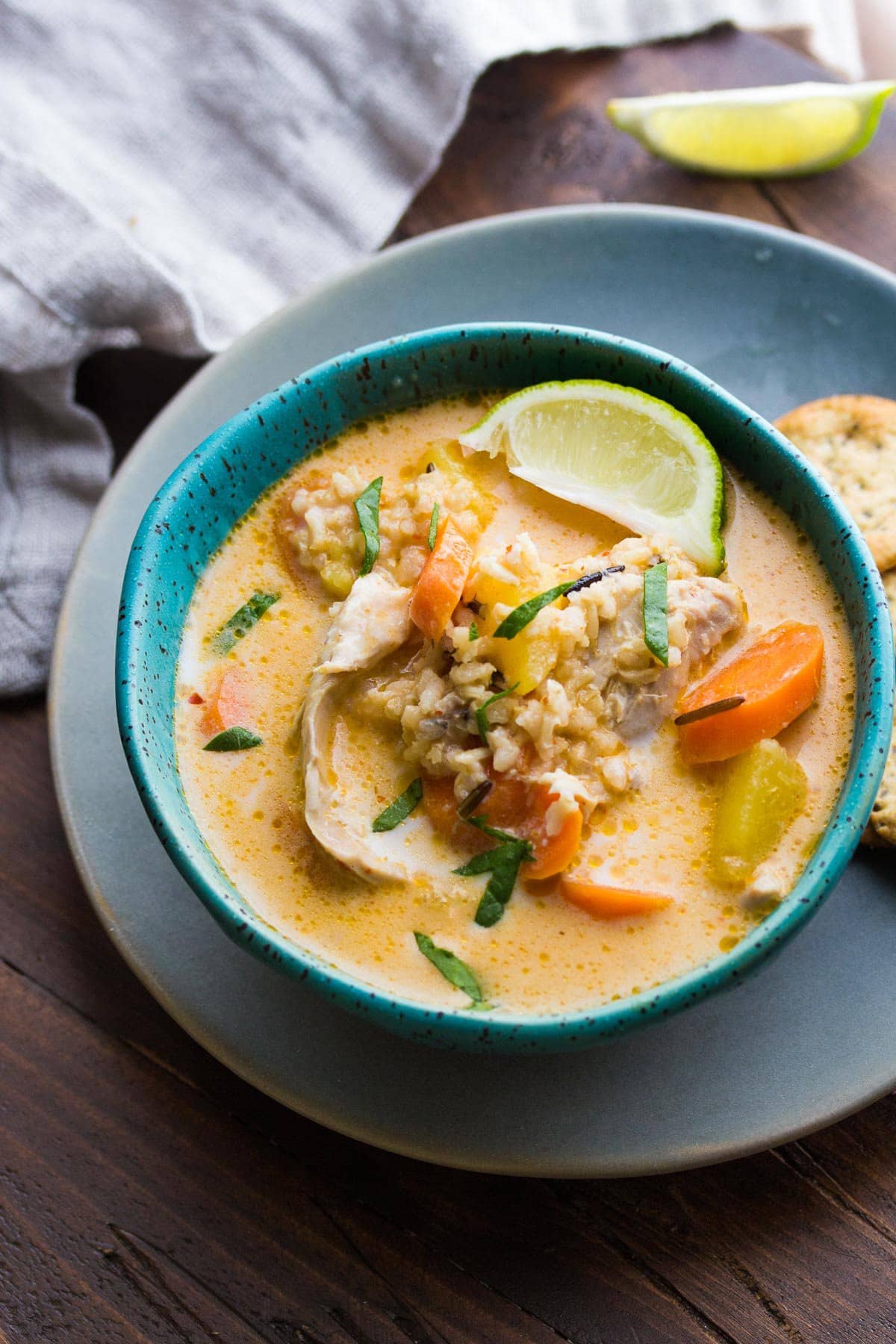 White Bean Cabbage Potato Soup | Vanilla and Bean This hearty vegetarian soup will warm you up and provide comfort even during the coldest of times. Make a large batch and share with loved ones!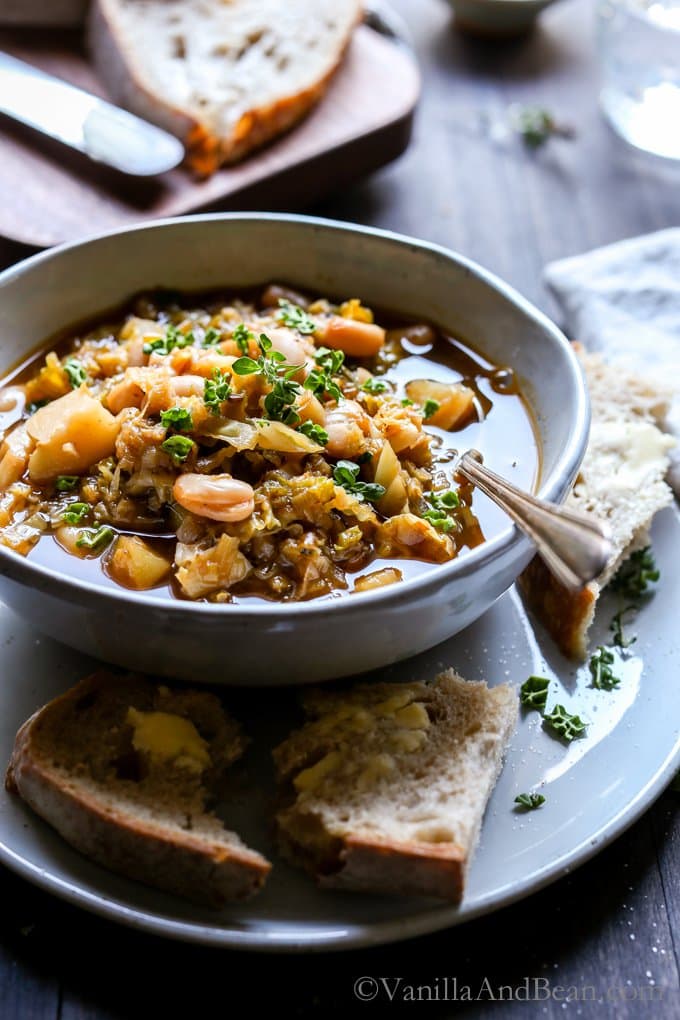 Chipotle Steak Chili | The Little Epicurean When you want a substantial chili, skip the ground beef. This robust chili uses chunks of steak! It's best served with a generous helping of cornbread.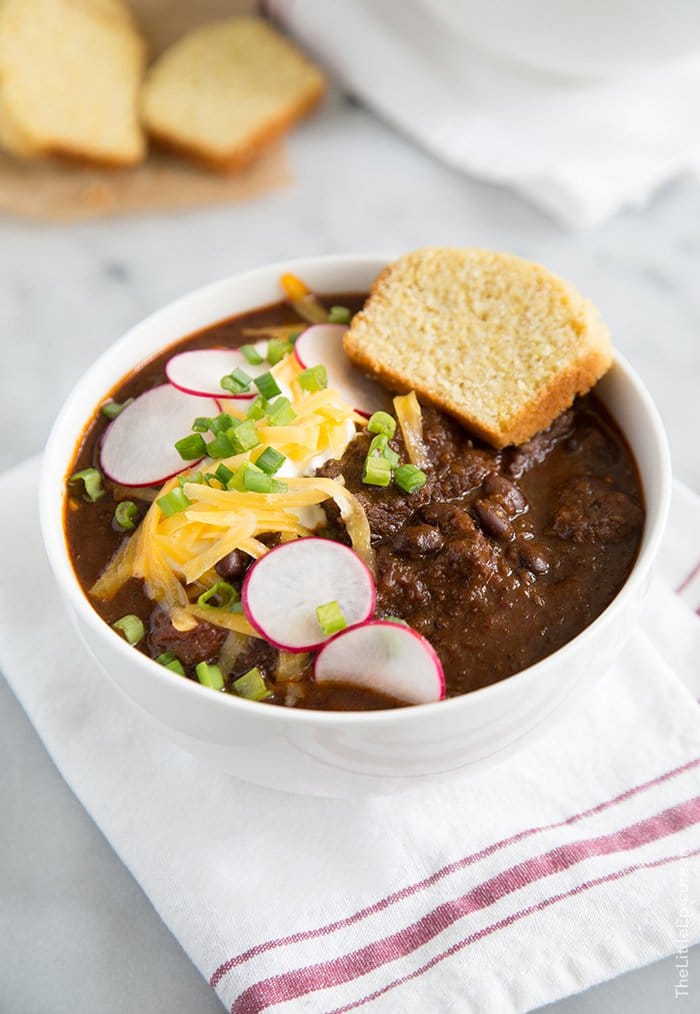 Roasted Cauliflower Garlic Soup | Life is But a Dish Looking for something comforting and healthy? This roasted cauliflower garlic soup feels like an all-encompassing warm hug.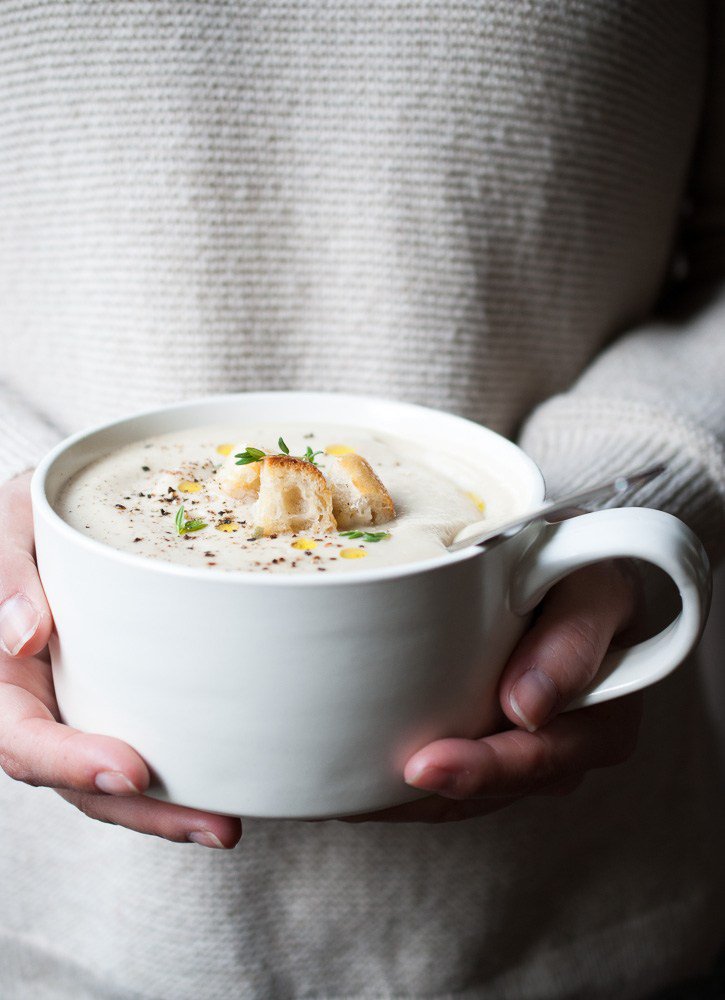 Lightened Up Slow Cooker Cheeseburger Soup | The Recipe Rebel This lighter version of classic cheeseburger soup tastes like childhood without all the extra calories. Mix and match the topics to your liking!