Sausage Lentil Soup is a hearty favorite. It's like your favorite restaurant comfort food made easy at home! This amazing copycat Carrabba's sausage and lentil soup recipe is a staple at our house. So delicious!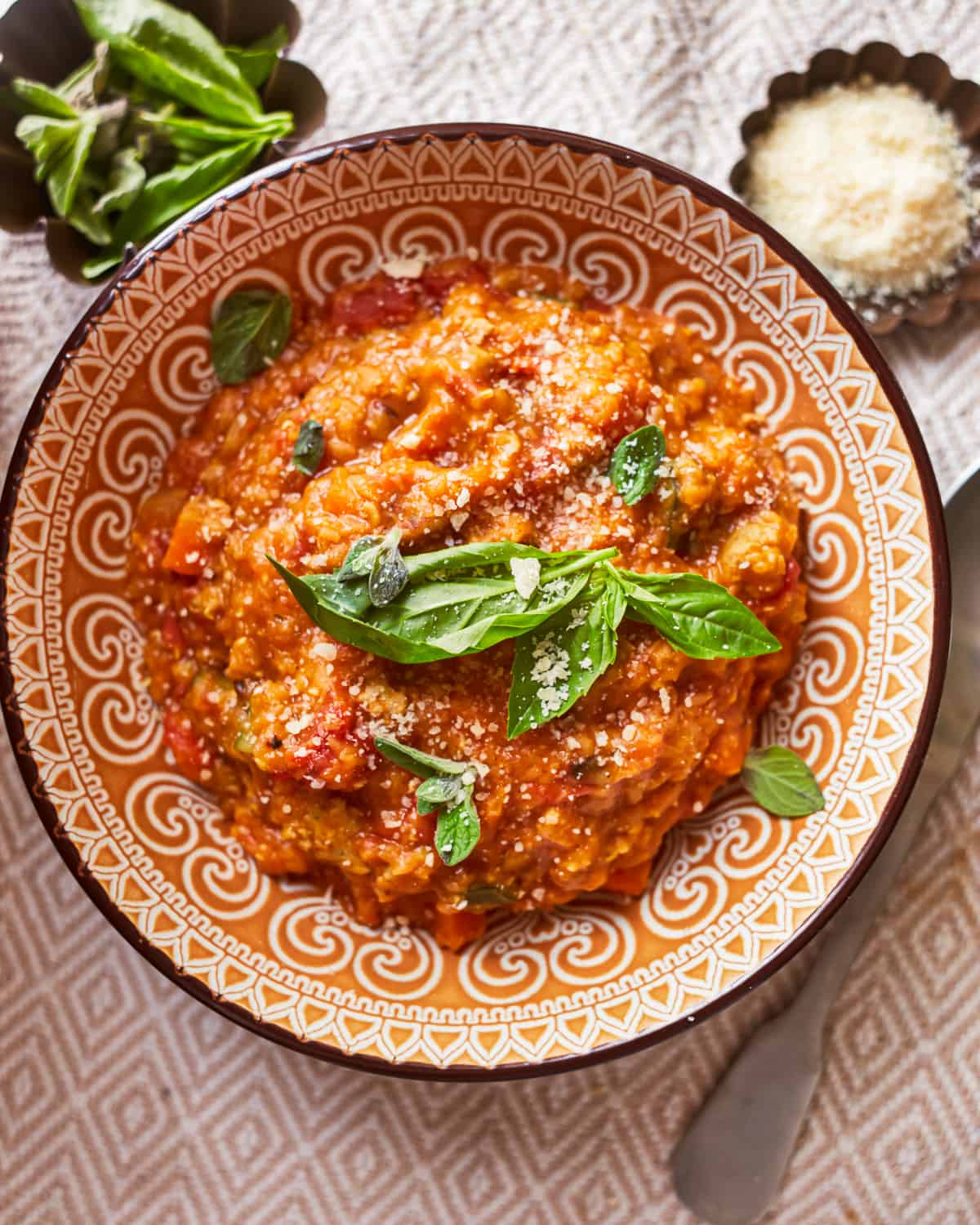 What's in this Carrabba's Lentil Soup Recipe?
This Carrabba's Sausage Lentil Soup copycat recipe is a favorite. I just love the flavor of the Italian sausage mixed with the lentils and veggies. It's just so delicious! It's not an exact copy of the original, but I wanted to put my own spin on it by making some adjustments. I hope you love this version just as much!
Italian Sausage: Adds a rich and savory flavor to the soup, providing a depth of taste and a hint of spiciness. I recommend using hot Italian sausage, but sweet also works.
Garlic: Enhances the overall flavor profile of the soup and adds a delicious and aromatic element.
Mirepoix: A combination of onion, celery, and carrots that creates an aromatic and flavorful base for the soup.
Zucchini: Adds a slightly sweet taste and vibrant green color.
Chicken Broth: Forms the base of the soup, adding savory and umami flavor.
Diced Tomatoes: Add tanginess and acidity to the soup.
Lentils: Brown lentils are a key ingredient in the soup, providing a hearty and protein-packed element. They add a nutty flavor and a slightly firm texture.
Salt + Pepper: Enhances the overall taste of the soup.
Pro Tip: Garnish with fresh basil, oregano, and Parmesan cheese for that true restaurant taste!
Variations on Sausage and Lentil Soup
You can beef up this soup with just about any veggies you like. Bell peppers and mushrooms are a personal favorite. I also love adding chopped kale or spinach in the last 3-5 minutes of cook time for a wilty, delicious, healthy addition.
For a lighter option, swap the ground sausage for ground turkey!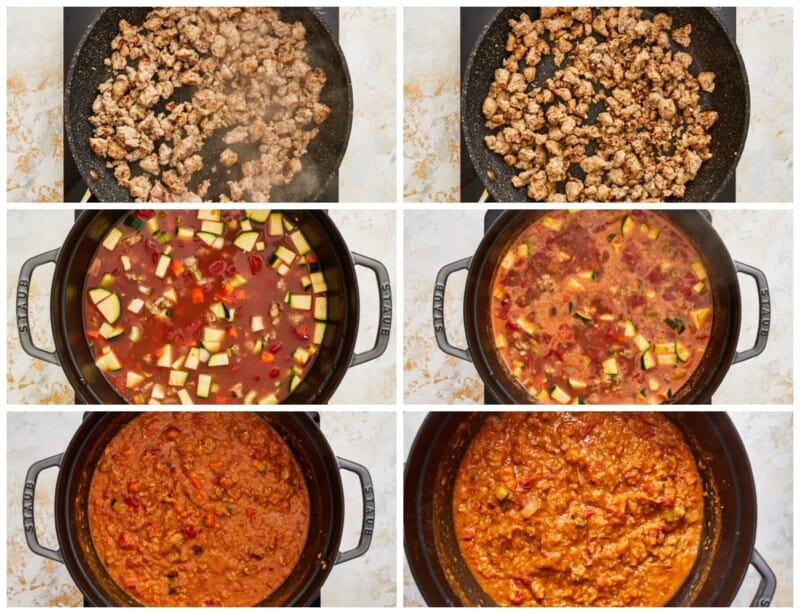 Is lentil soup healthy for a diet?
Lentil soup can be a great part of a healthy diet when enjoyed in moderation.
What's the nutritional value of lentil sausage soup?
This sausage lentil soup is packed with healthy carbs and protein. It's high in fiber, potassium, vitamin A, vitamin C, and iron. However, it is also high in saturated fat, cholesterol, and sodium, so it should be enjoyed in moderation.
Do you rinse lentils before making soup?
Yes, you should rinse lentils before cooking them! Although they are usually sorted before they're packaged, they can still contain small rocks and debris that could break a tooth!
Does lentil soup burn belly fat?
Lentils are rich in soluble fiber, which can help you to burn belly fat.
Which color lentil is healthiest?
Nutritionally speaking, black (Beluga) lentils are the healthiest. However, all varieties of lentils are healthy! We use brown lentils in this soup because they hold their shape well.
Can you overcook lentils in soup?
Yes, you can overcook lentils in soup. As they continue to cook, the lentils will begin to split, turn mushy, and lose their nutrients to the cooking liquid. You want to cook your lentils until they are tender, not mushy!
Why does my lentil soup taste bland?
If you follow my recipe exactly, your soup should be far from bland! Don't skip all of the wonderful aromatics, and you're sure to have a flavorful soup!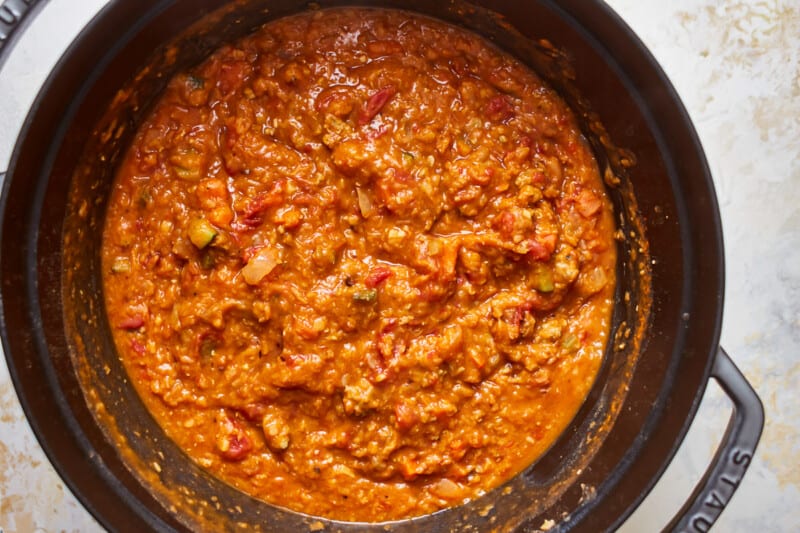 How to Store and Reheat
Store leftover sausage lentil soup in an airtight container in the refrigerator for up to 5 days. Reheat over medium-low heat on the stovetop until warmed through.
How to Freeze
Freeze sausage and lentil soup in an airtight container for up to 3 months. Let thaw overnight in the refrigerator before reheating.
Serving Suggestions
Keep that Italian restaurant feel by serving this soup with Copycat Olive Garden Salad and breadsticks. Add some apps, like mozzarella sticks, zucchini fries, or stuffed mushrooms.
Still hungry? Try an Italian entrée, like chicken parmesan, lasagna, or spaghetti and meatballs.
Cap off the night with tiramisu, cannolis, or cheesecake!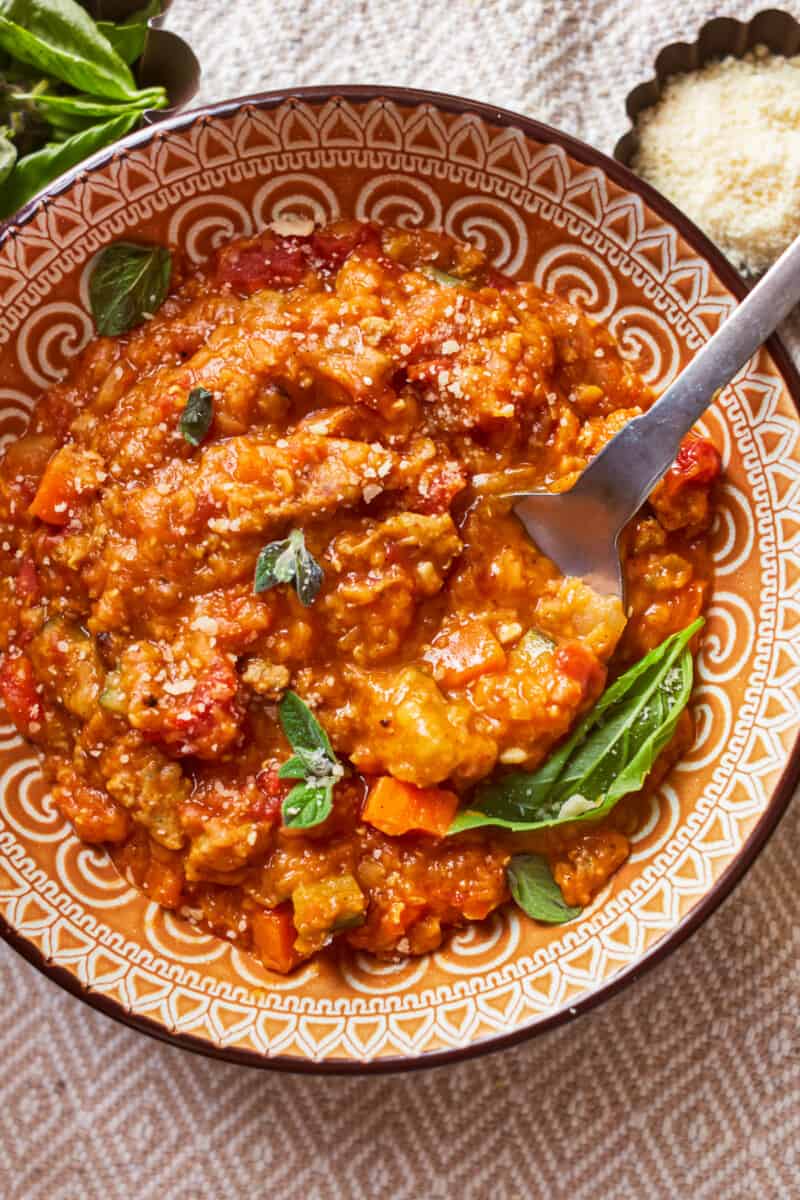 More Sausage Soup Recipes We Love