No better comfort food than EASY HAM AND BEAN SOUP! Love this hearty soup when the weather turns cool. Easy to make and something the entire family will love!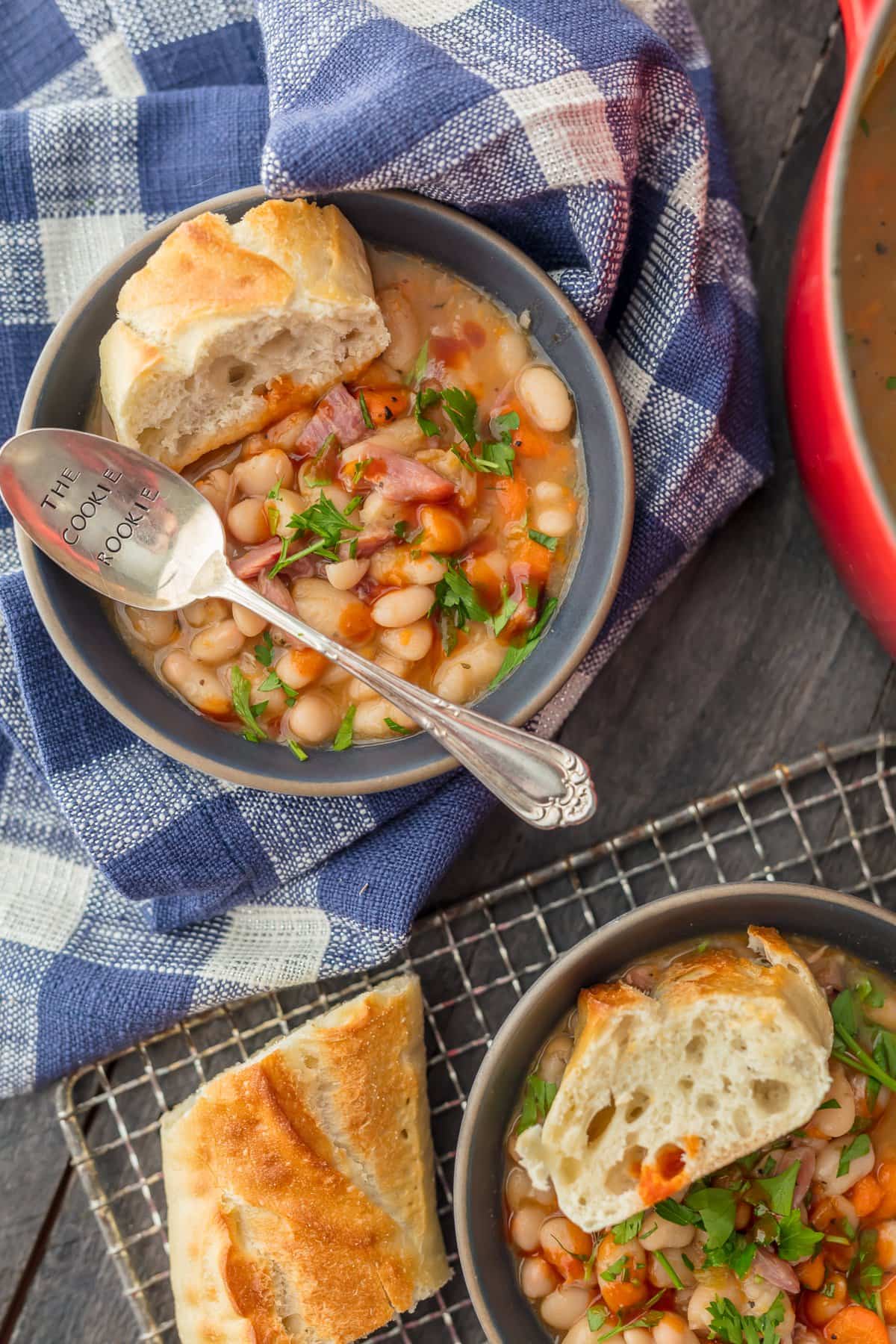 Now that Christmas is behind us (SAD!), it's time to move on to all the cold weather comfort food our stomachs can handle. Delicious hearty soups are at the top of my list, and this Easy Ham and Bean Soup is a family favorite. There's just something so nice about cooking up a pot of amazing soup to feed the family. This Ham and Bean Soup isn't revolutionary, it's a classic. The flavors have gone together like cheese and The Cookie Rookie for years and years. If your'e looking for a recipe your entire family will love on these cool winter nights, you've come to the right place! Pull up a chair!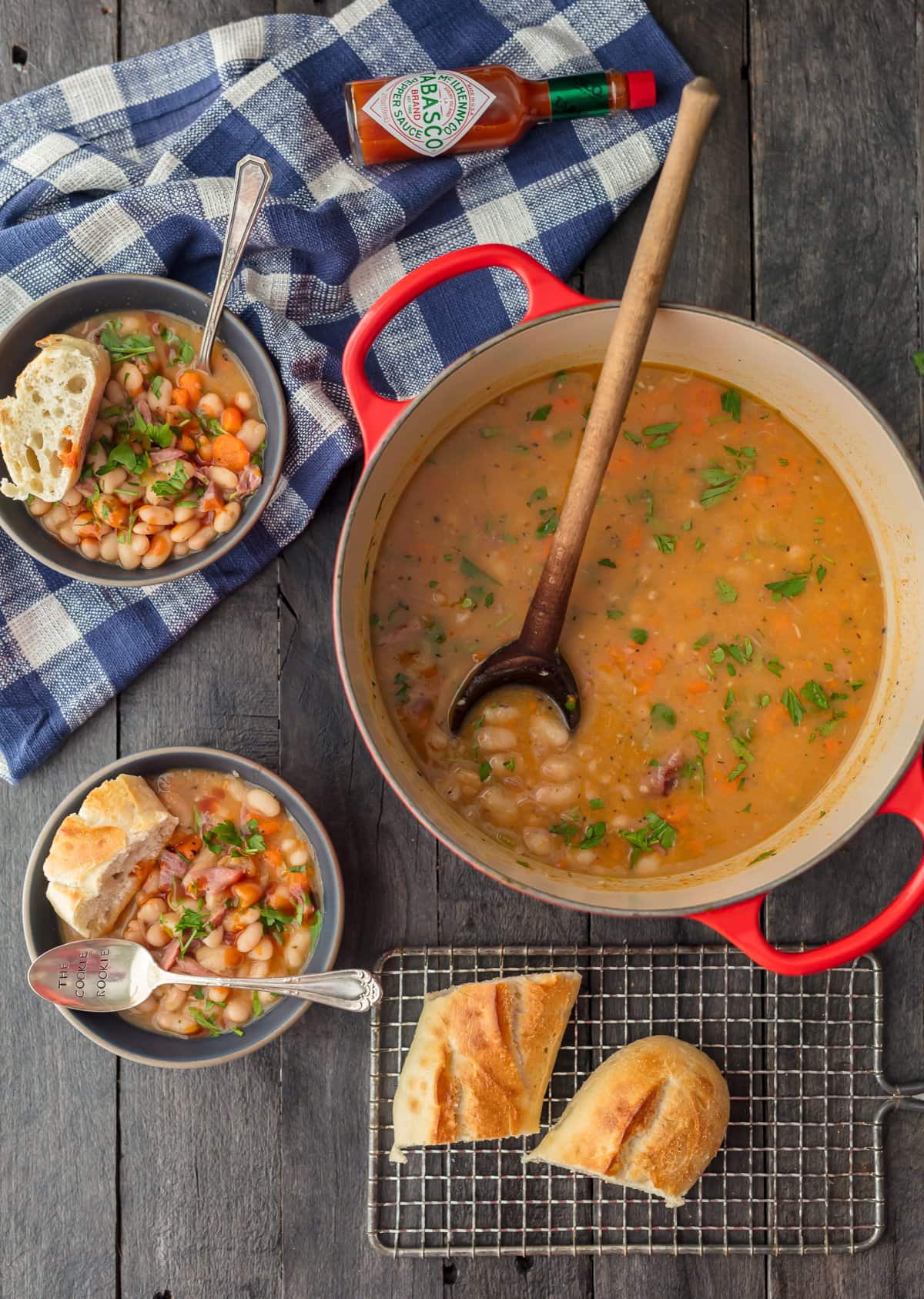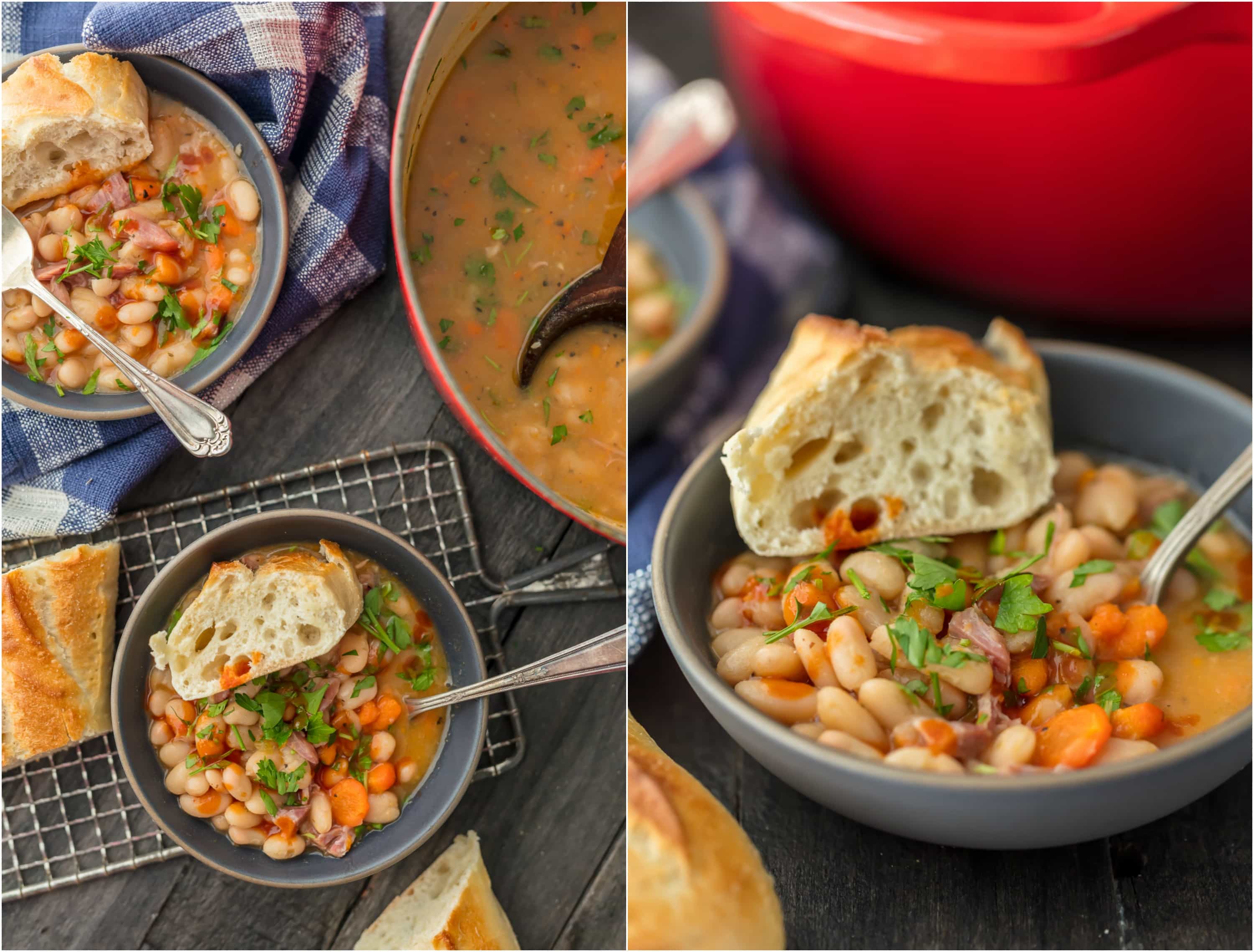 This post is gonna be short and sweet, because there's not much I need to say about this Ham and Bean Soup. I don't feel like I need to sell you on it, because it's just that good. You can feel good about feeding it to your family, and it's just so darn easy to throw together. I'm on a soup kick, and I just cannot get enough. It's a good thing to have some classics in your repertoire. They're almost always easier than you think.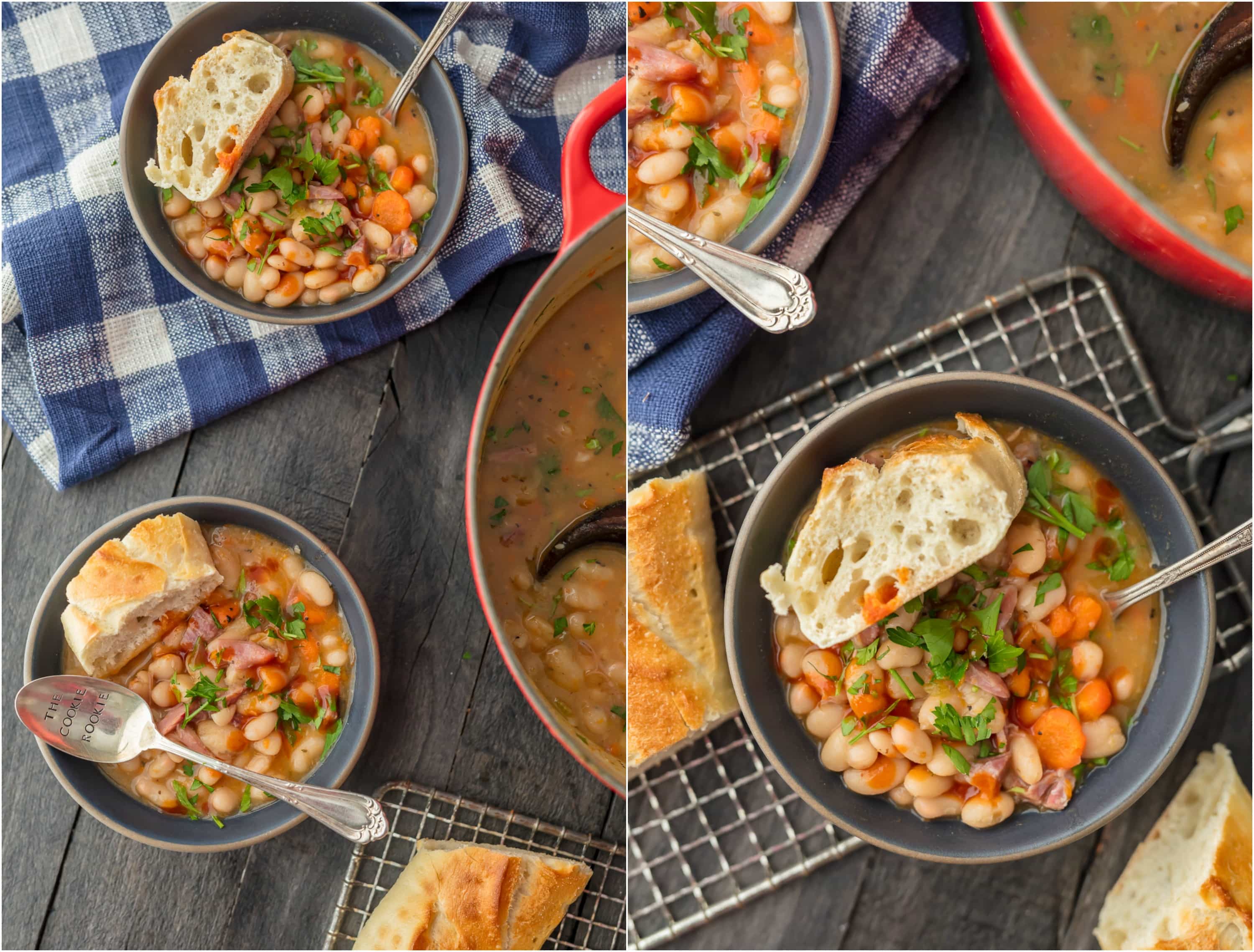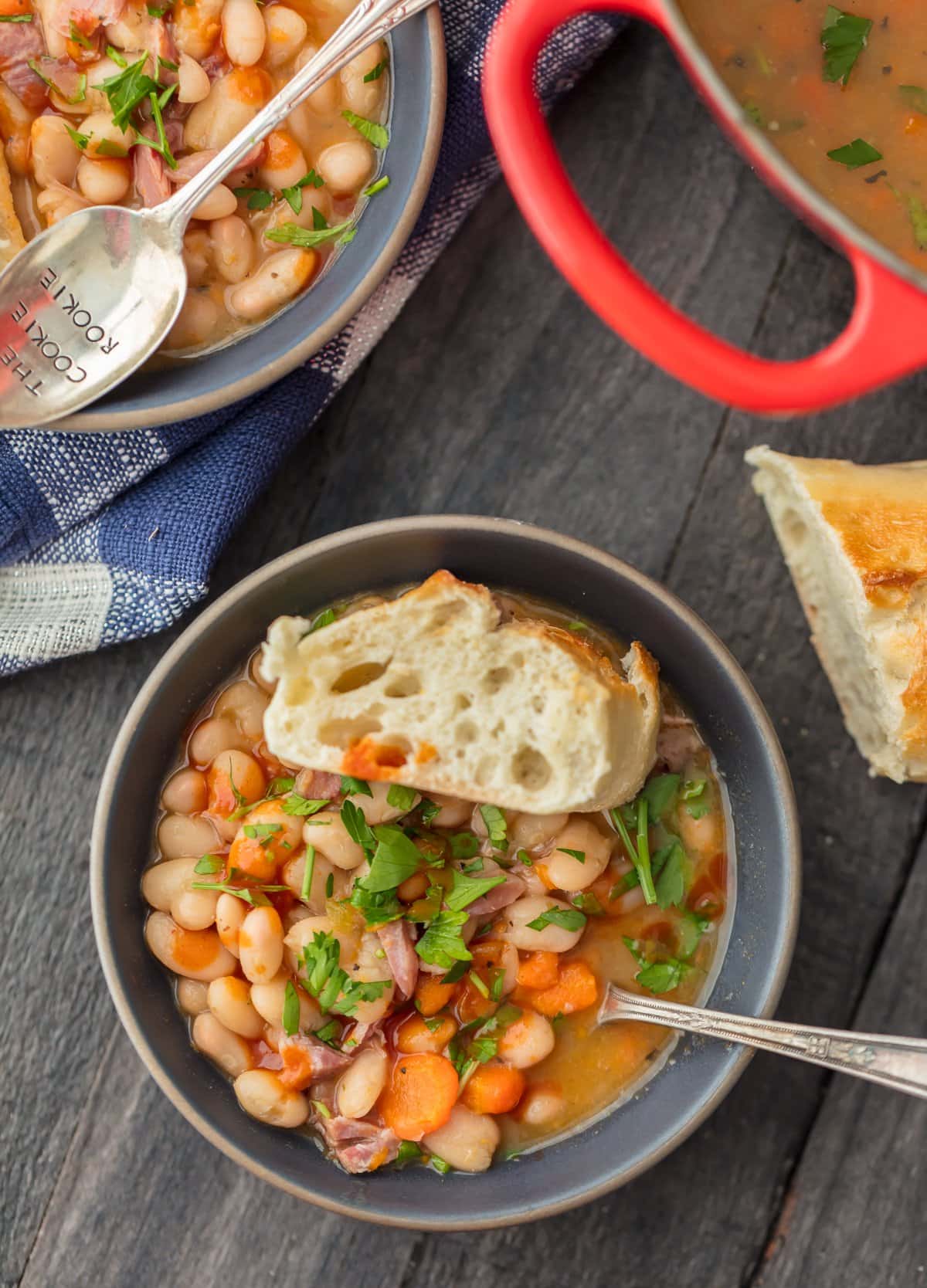 Just like any good soup, garnishes are key. Be sure you top this Ham and Bean Soup with some delicious crusty bread and some hot sauce. A little spice goes a long way, but really tops off this delicious soup.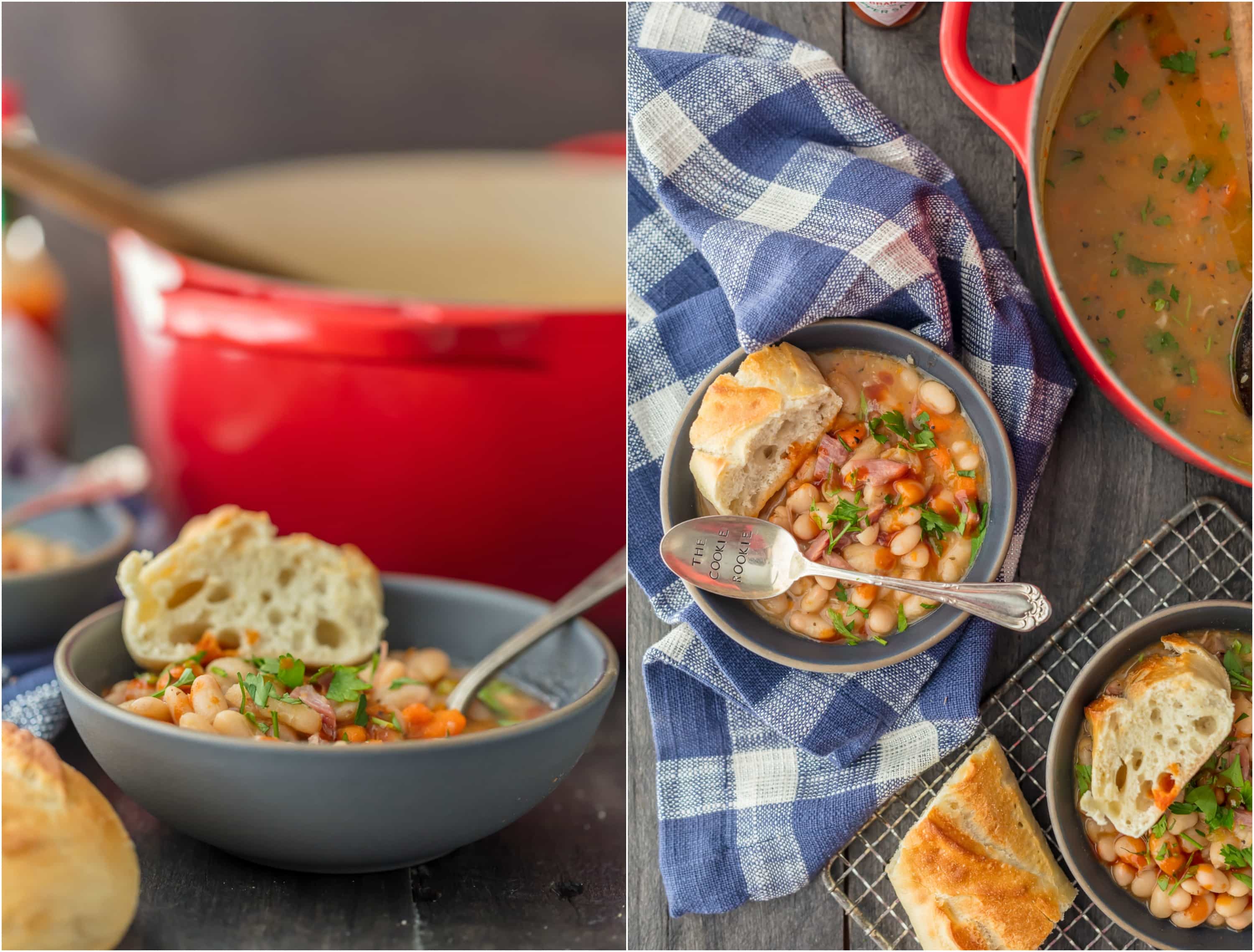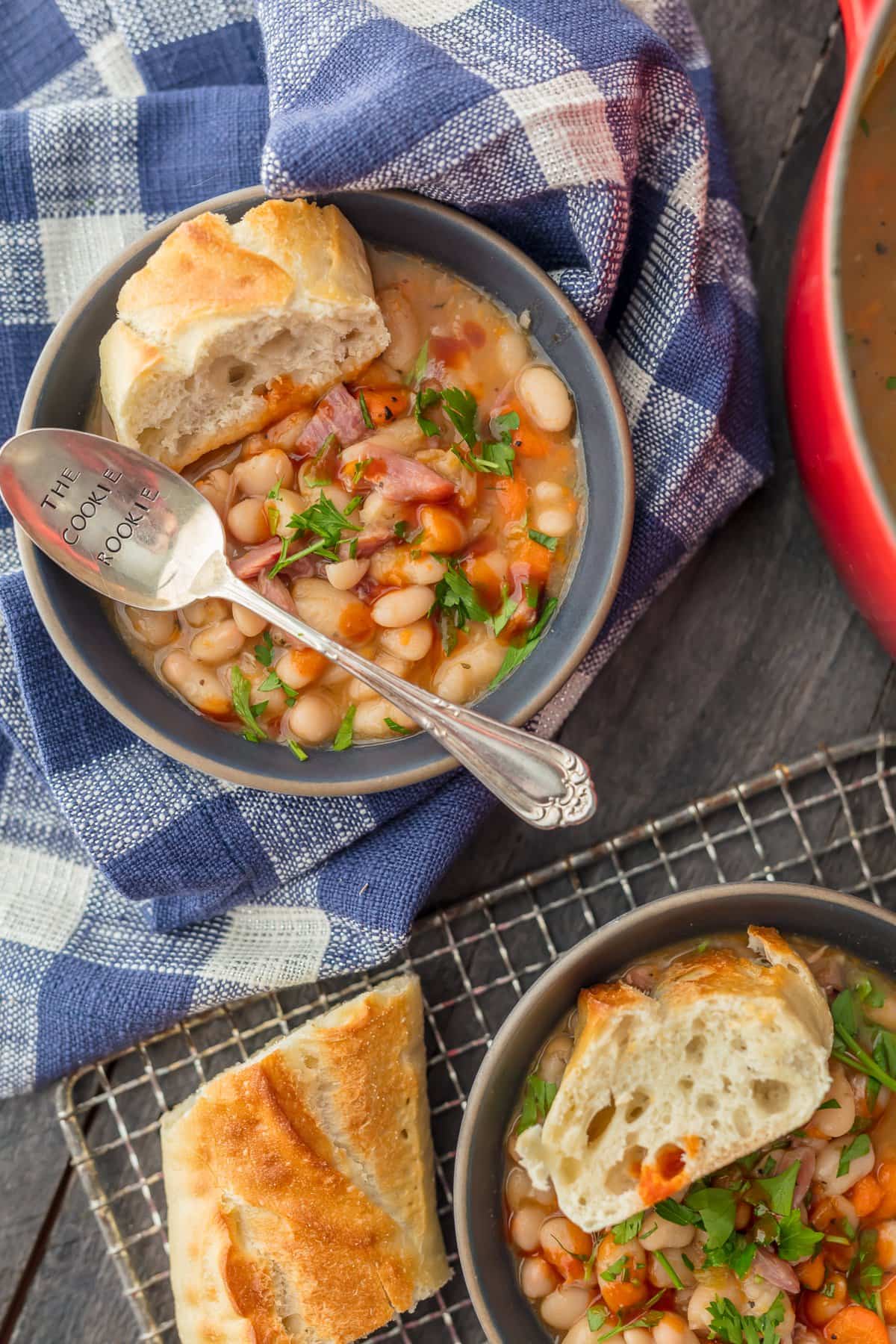 Stay warm this winter with all the soups! Start with this Ham and Bean Soup. You won't regret it!
Hop over to SIMPLY SATED (click HERE for the full recipe) where my Mom has the recipe. Thanks Mom!
(Some people have expressed frustration over me linking to my Mom's site rather than posting the full recipe here. I usually put the full recipe up (there are over 850 full recipes on the site), but this recipe was special and is 100% hers, so I wanted to link to her instead so you all could be aware of her awesome blog. Hope you understand! Click the link in the paragraph above for the full recipe)