Get the most crispy and delicious egg rolls in minutes with your air fryer. Served with a spicy ponzu dipping sauce, these vegetarian egg rolls are the most perfect appetizer!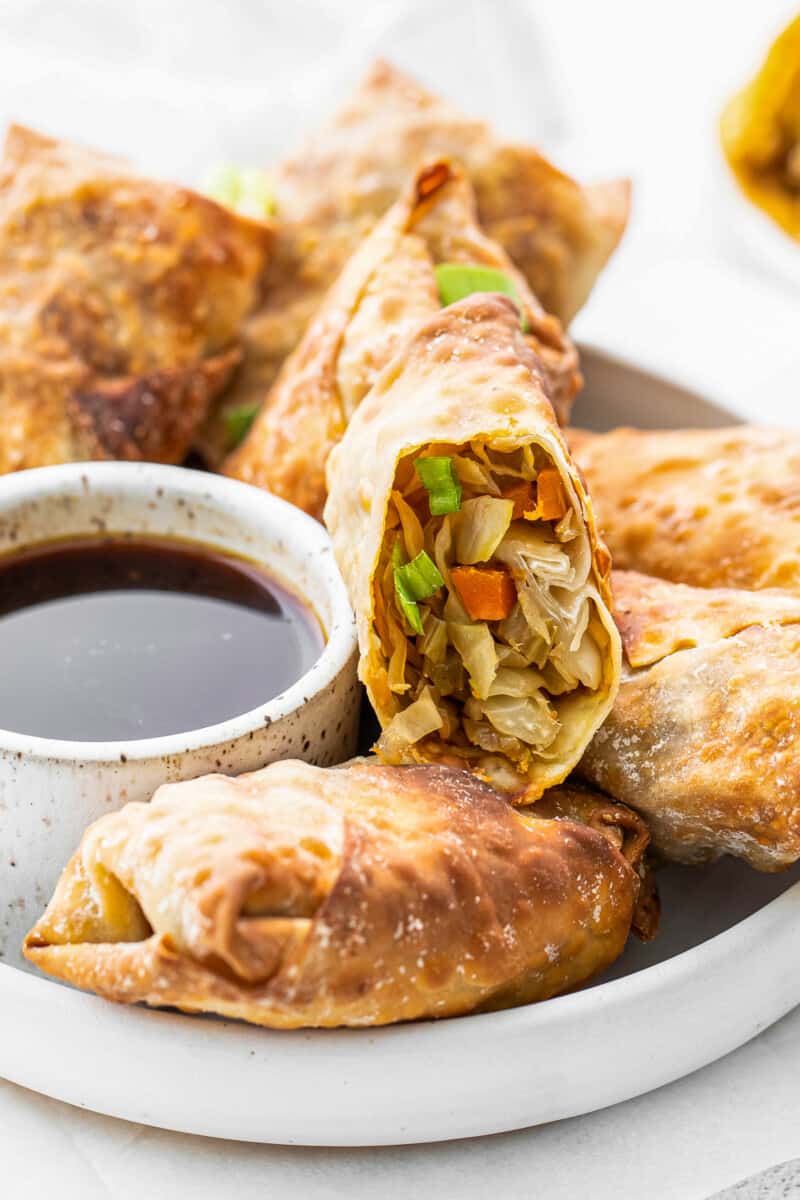 Air Fryer Egg Rolls with Spicy Ponzu Sauce
If you love crispy egg rolls at restaurants, but have never tried to make them at home, I about to show you a super easy version that will rival any restaurant!
These air fryer egg rolls are stuffed with cabbage and carrot, along with other veggies and aromatics and come out perfectly crispy.
Served with a homemade tart and spicy ponzu dipping sauce, these make for one crowd pleasing appetizer.
Be sure to try my Egg Roll in a Bowl and Avocado Egg Rolls too!
Why you'll love this Air Fryer Egg Rolls recipe:
HEALTHIER: Because these egg rolls are cooked in the air fryer rather than being deep fried, you only need a fraction of the oil. They are also packed full of veggies!
QUICK AND EASY: These vegetarian egg rolls are ready to serve in 30 minutes, and they can be prepped ahead of time too.
GREAT FOR A CROWD: This is a great sharing appetizer and the recipe is easily doubled if you are hosting a party.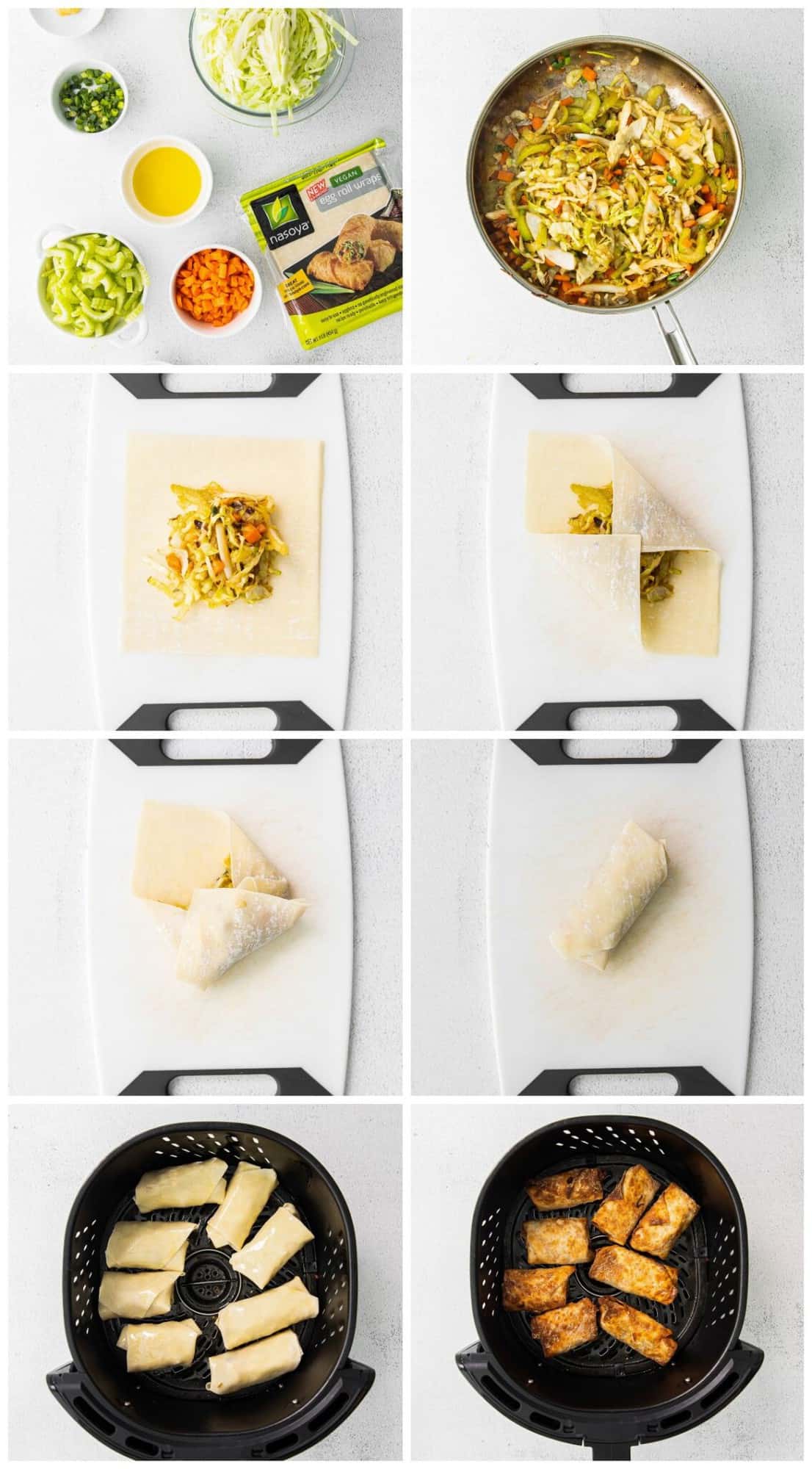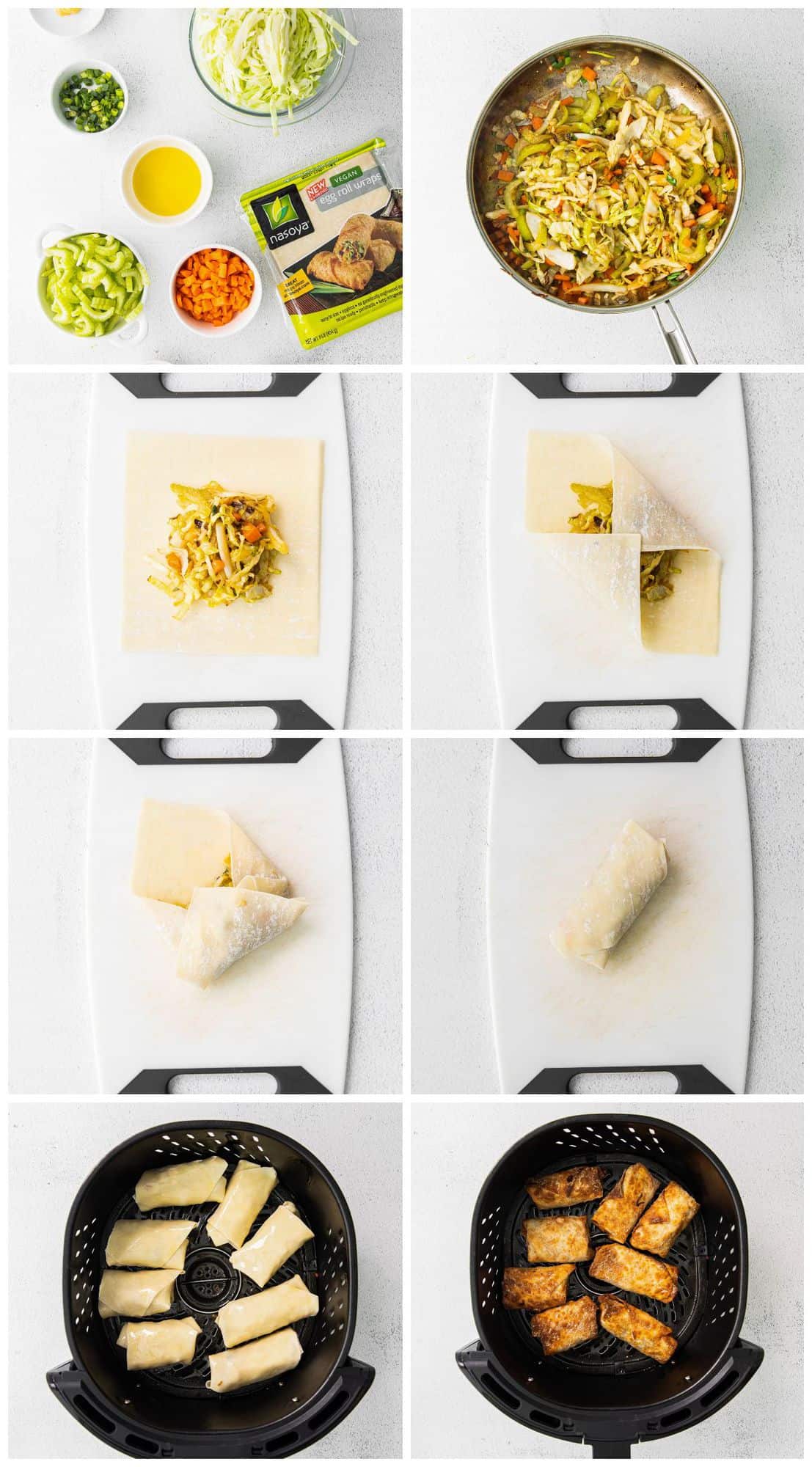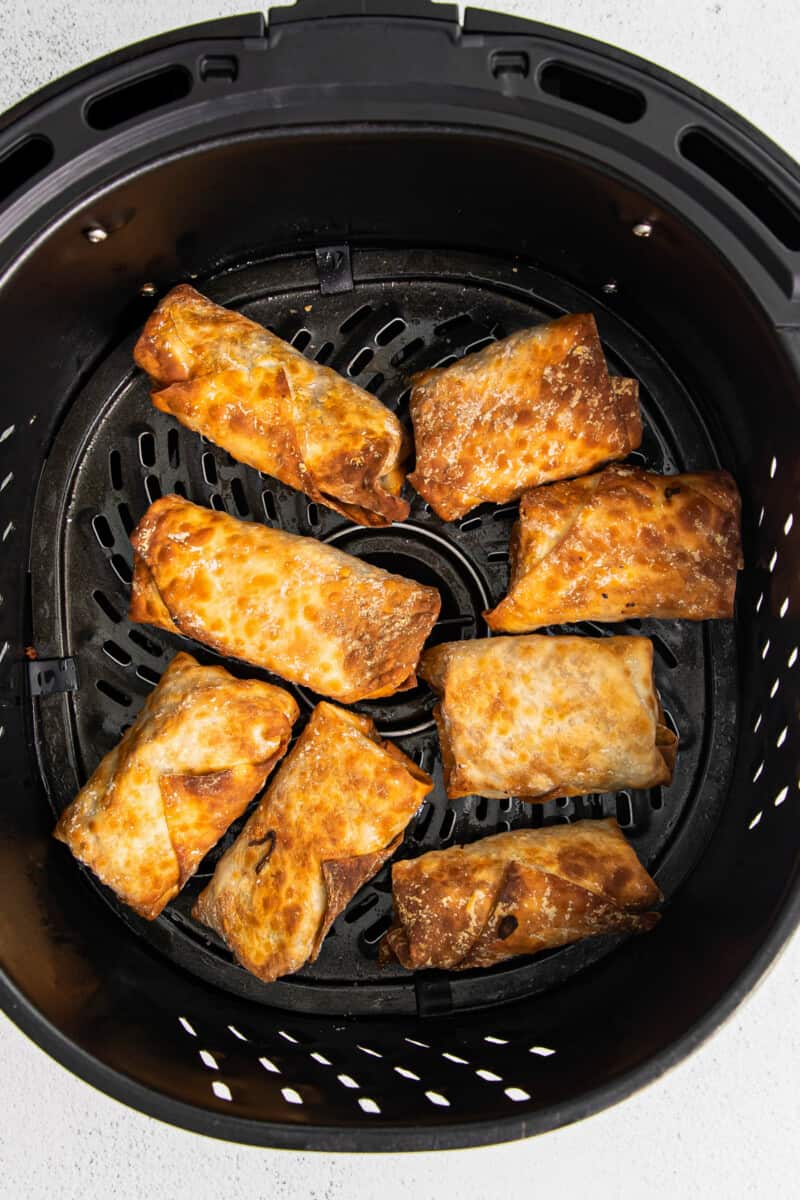 How to make healthier egg rolls in an air fryer
You can jump to the recipe card for full ingredients & instructions!
Saute the vegetables til soft in a skillet.
Stir in the ginger, garlic and soy and allow to cool.
Fill each egg roll wrap with filling and roll up.
Place the rolls into the air fryer basket, spray with oil and cook.
Serve with the spicy ponzu sauce for dipping.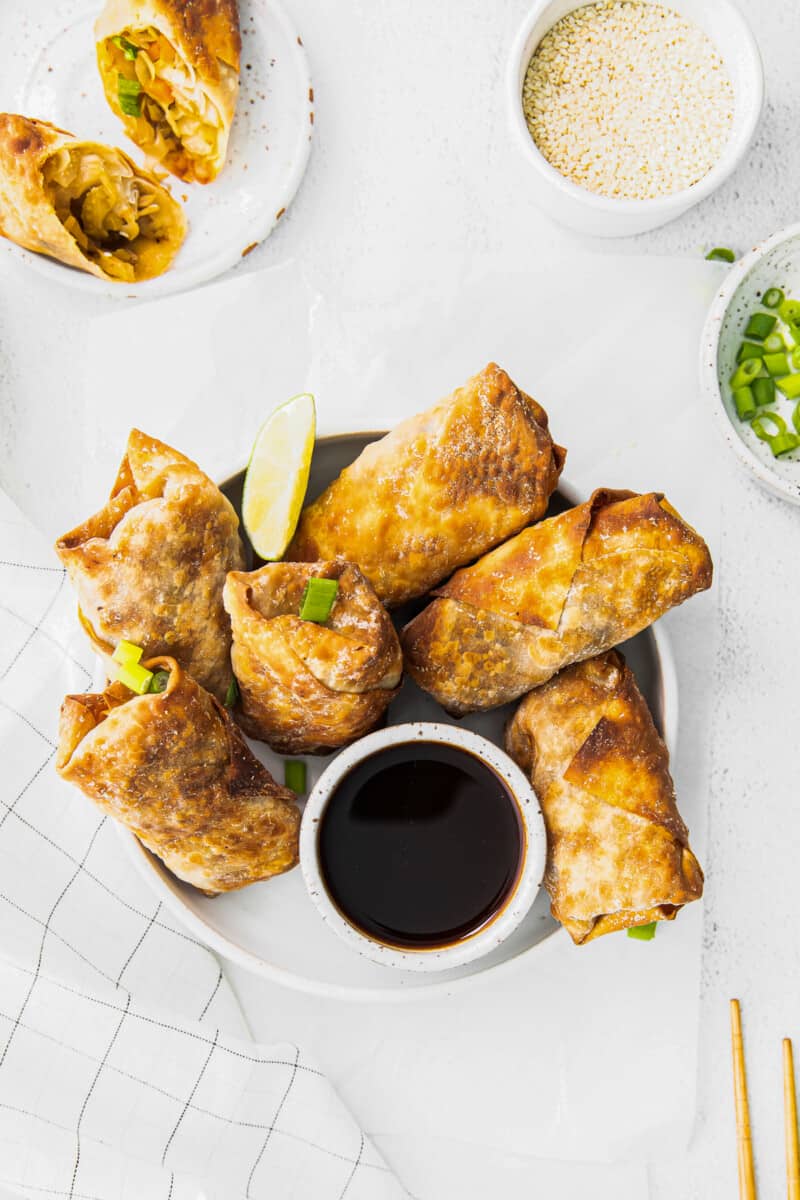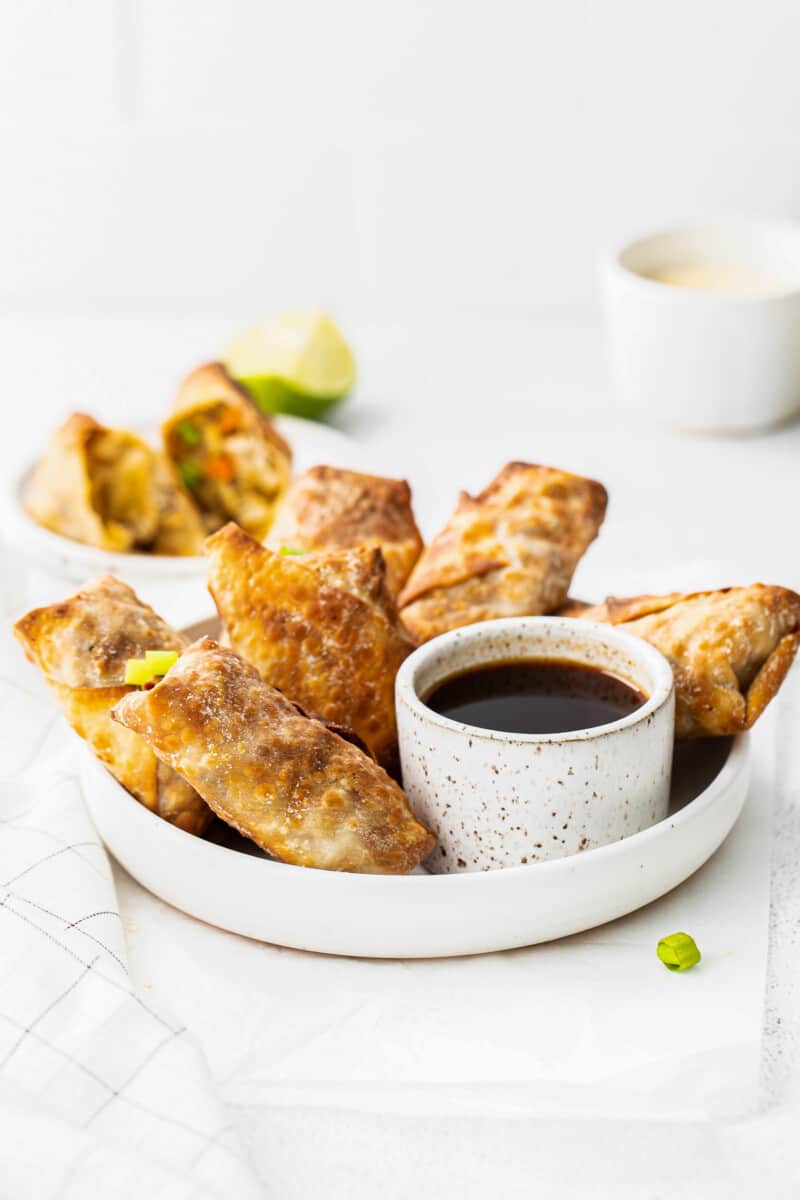 Can you make them ahead of time?
Yes! If you are planning to serve these at a party, you can certainly get ahead of things by rolling the egg rolls ahead of time. You can roll them a day before and keep them covered in the fridge, then, just pop them into the air fryer when you are ready to serve.
Can you freeze them?
Yes, you can freeze eggs rolls, it's best to freeze them once they are cooked, rather than raw. Let them cool, then freeze them solid on a baking sheet. Once frozen, store in a bag or container for up to 4 months.
You can reheat the rolls right from frozen in the air fryer at 350F for around 10 to 12 minutes, flipping halfway.
Other cooking methods
Air frying is hands down my favorite method for cooking these, they come out super crispy but without the need for oil.
You can deep fry them on the stovetop in hot oil til brown and crispy, or oven bake them at 425F for around 20 minutes.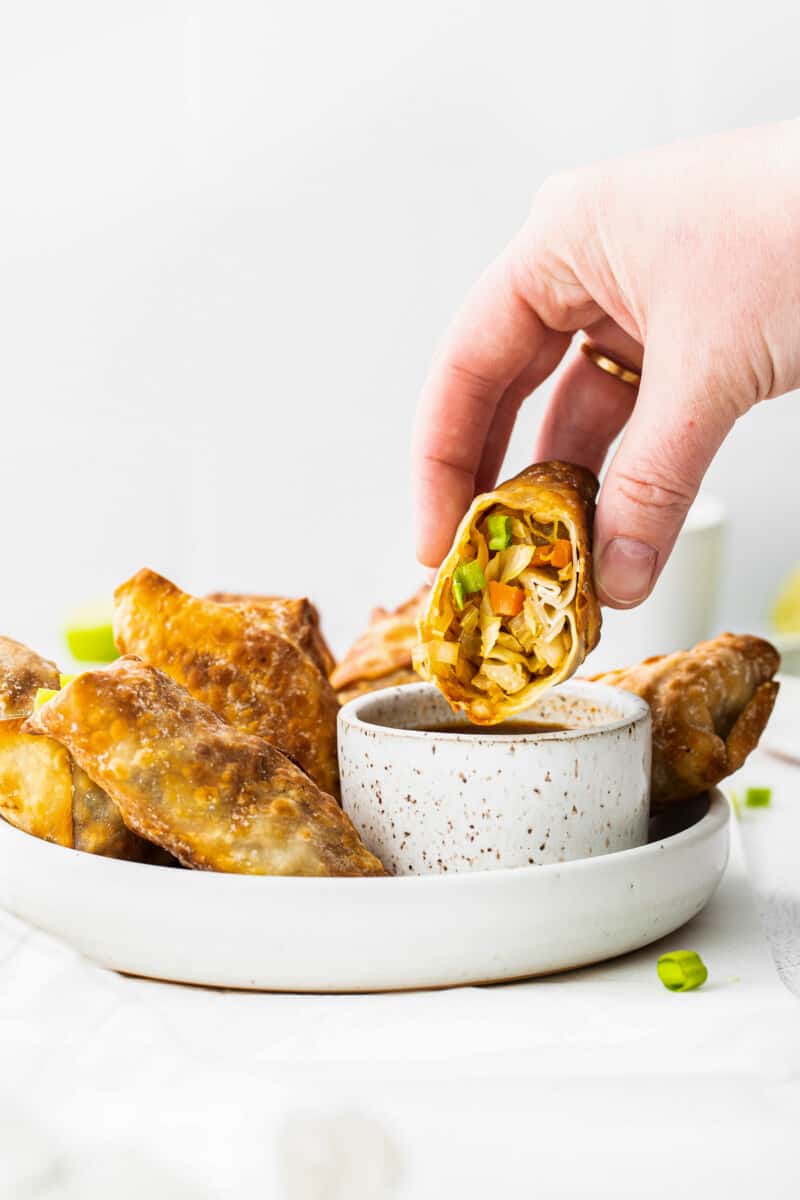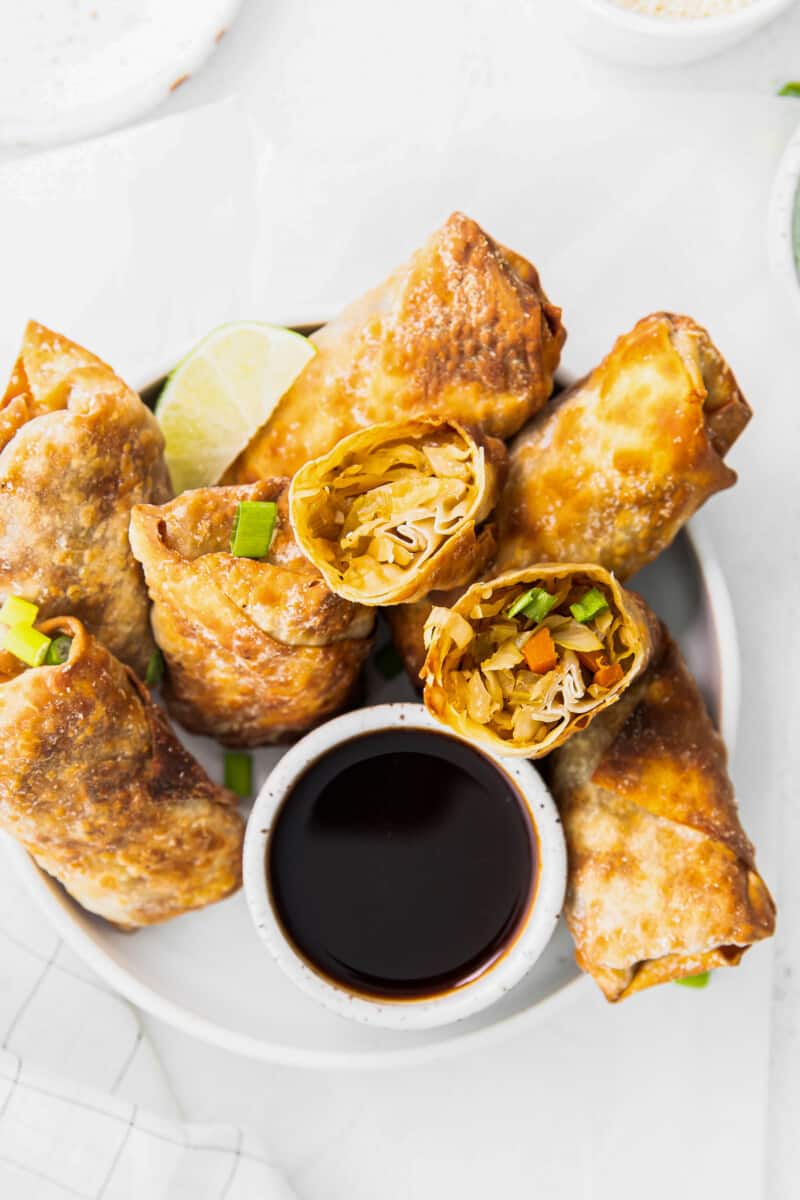 Tips!
You can keep the fried egg rolls warm in a 250F oven for up to 30 minutes if you need to make them in batches!
Don't overfill the egg roll wrappers or you will have difficulty folding them.
The egg rolls should be placed in a single layer in the air fryer basket, without touching, so that they get crispy all over.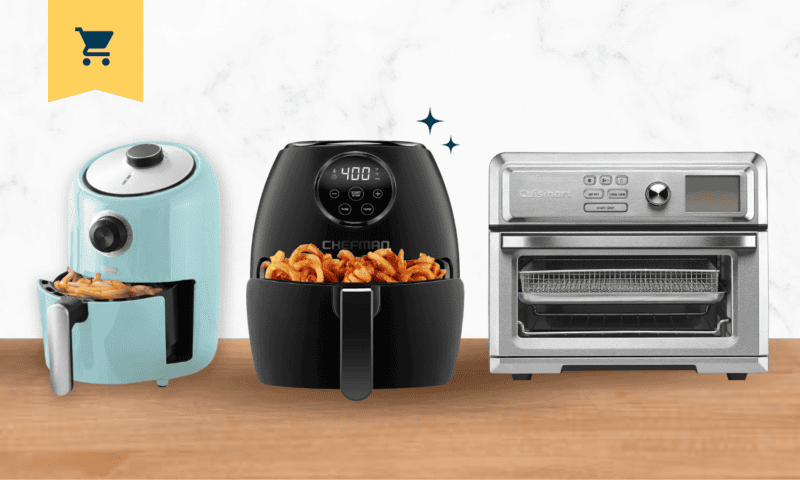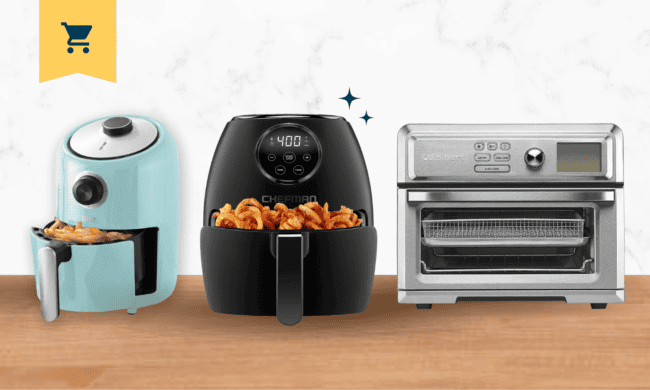 Best Small Air Fryers
We have reviewed our top 6 Small Air Fryers! Get reviews, pros, cons, and prices!
Top Small Air Fryers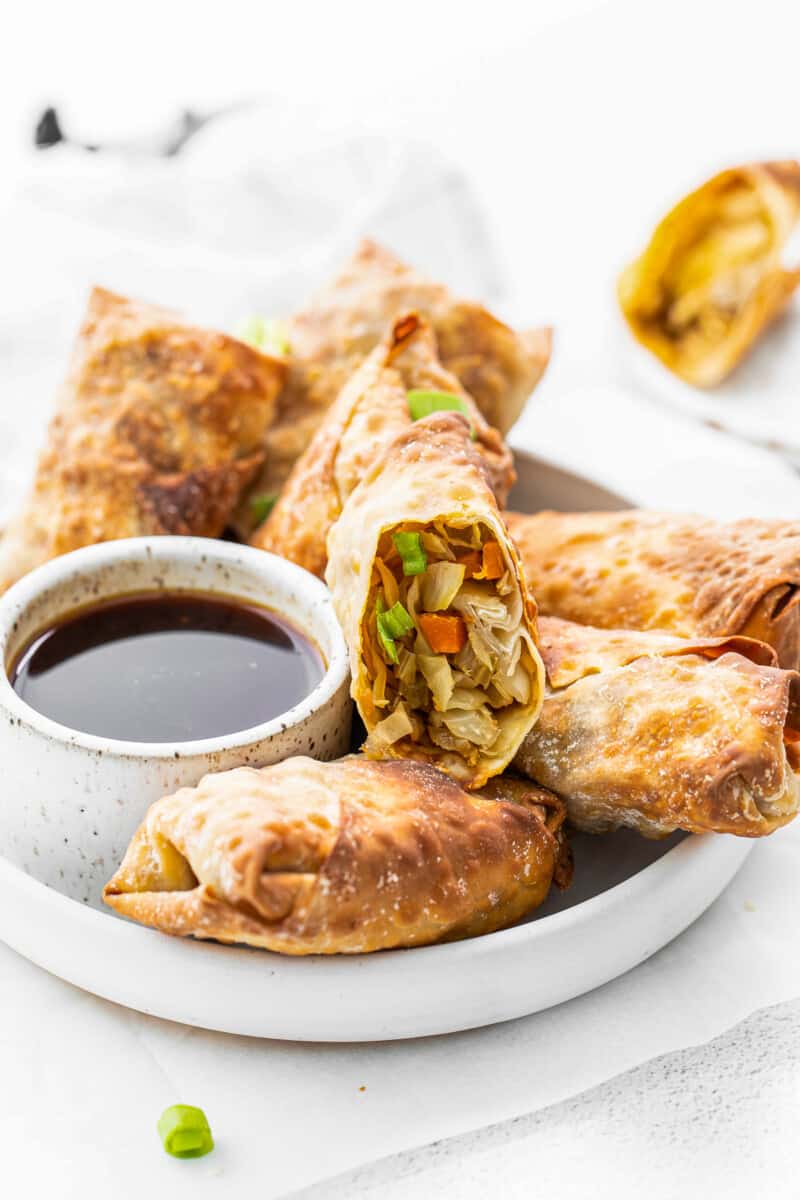 Making egg rolls at home just got super easy thanks to the air fryer! They come out so crispy, and the spicy ponzu sauce is a must!
If you make this recipe be sure to upload a photo in the comment section below or leave a rating. Enjoy! You can also jump to recipe.