Air Fryer Potatoes are always so fluffy on the inside and crisp on the outside! A medley of herbs and spices make this side dish flavorful, yet delightfully simple. Oh – and thanks to the air fryer, this recipe couldn't be any quicker or easier to make!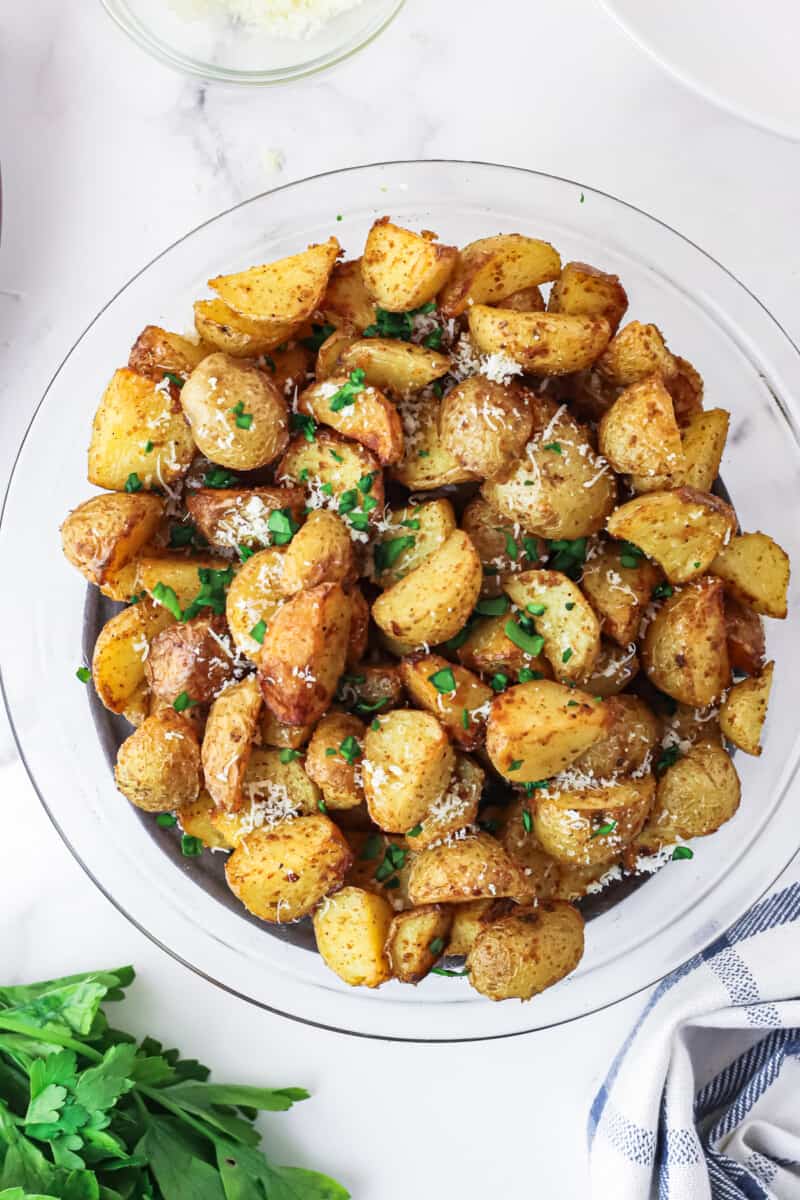 What's in this Air Fryer Potatoes Recipe
Potatoes are all dressed up with simple ingredients that you may already have in your kitchen right now!
Potatoes: For this air fryer potato recipe, I like to use yellow potatoes. They're so tender!
Olive Oil: Avocado oil will also work if preferred.
Seasonings: You'll need a mix of dried minced onion, garlic powder, paprika, ground mustard, salt and black pepper for this flavorful potato recipe.
Garnishes: Fresh parsley and grated parmesan cheese really send these potatoes over the top! Sprinkling these garnishes on top of your potatoes is the best way to make them more impressive for things like holiday dinners.
PRO TIP: I like to leave the potato skins on since they get so nice and crispy! However, you can peel your potatoes if you'd like.
Should I serve air fryer potatoes with a sauce on the side?
You certainly can, but these potatoes are also just fine all on their own! If you do choose to either drizzle a sauce on top of the potatoes or offer one on the side, I recommend making a really good one like garlic aioli.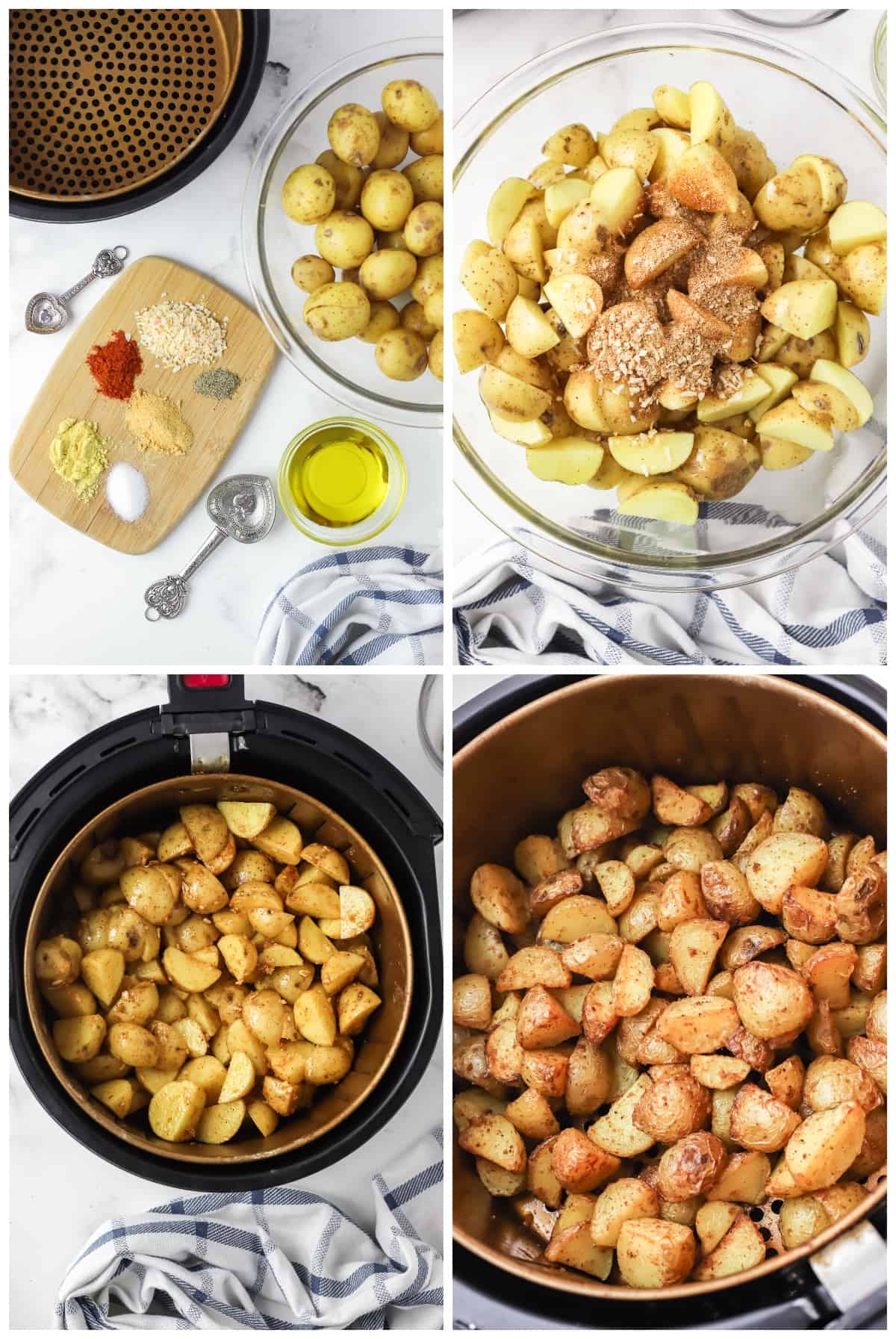 Can you reheat potatoes in the air fryer?
These air fryer potatoes are a great option if you are planning them as part of a big feast, as they taste just as good when they are reheated! Simply pop cold, cooked potatoes in the air fryer at 350°F and heat them for about 4 to 5 minutes until they are crispy again. They taste like you've just made them!
What are the best potatoes to use?
I like to use yellow skinned potatoes that are starchy, like Yukon Gold. You can also use Russet potatoes. It's best to avoid waxy potatoes like reds or fingerlings as they won't get as fluffy on the inside.
How can I make sure the potatoes cook evenly?
First of all, make sure the potatoes are all cut evenly so they cook evenly! It also helps to shake the air fryer basket about halfway through cooking so the potatoes crisp up all over.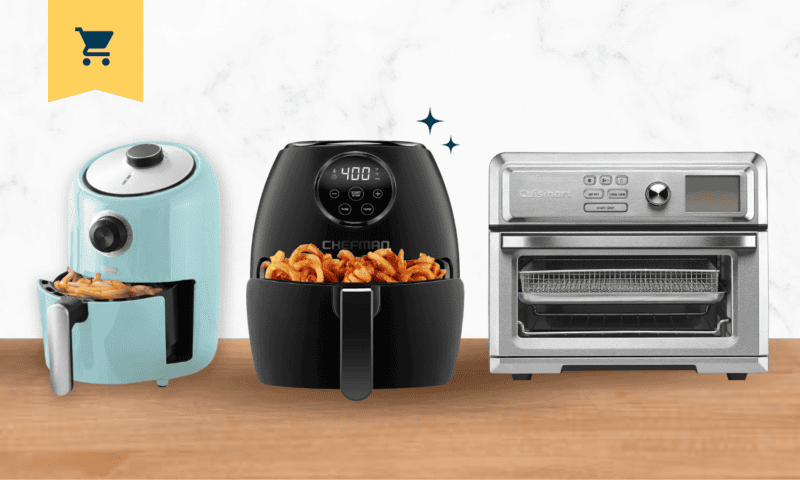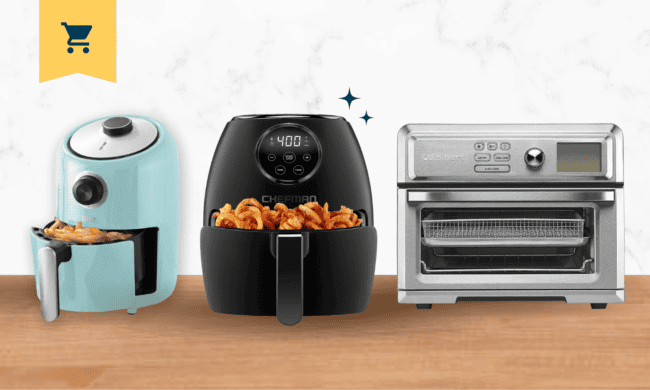 Best Small Air Fryers
We have reviewed our top 6 Small Air Fryers! Get reviews, pros, cons, and prices!
Top Small Air Fryers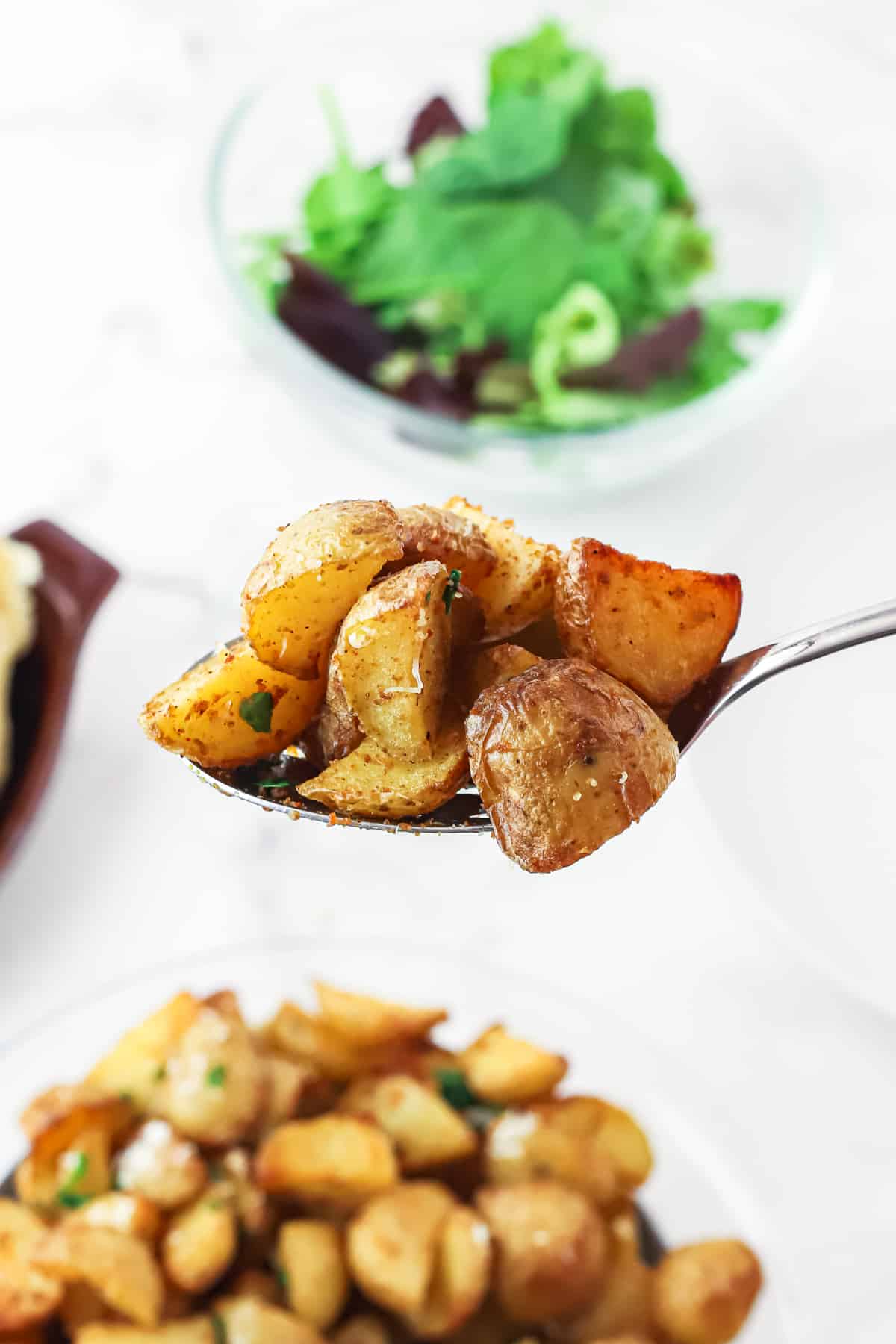 How to Store/Reheat
Once the potatoes have been cooled to room temperature, you can store them in an airtight container in the fridge for about 3-4 days. To maintain their original consistency, reheat them in the air fryer at 350°F for about 4-5 minutes.
How to Freeze
You can freeze air fryer potatoes in an airtight container for up to 3 months. Before reheating, I recommend letting the potatoes thaw completely in the refrigerator.
Serving Suggestions
These air fried potatoes are great with so many main dishes. They are great with large celebration dinners as well as easy weeknight meals. Try them with: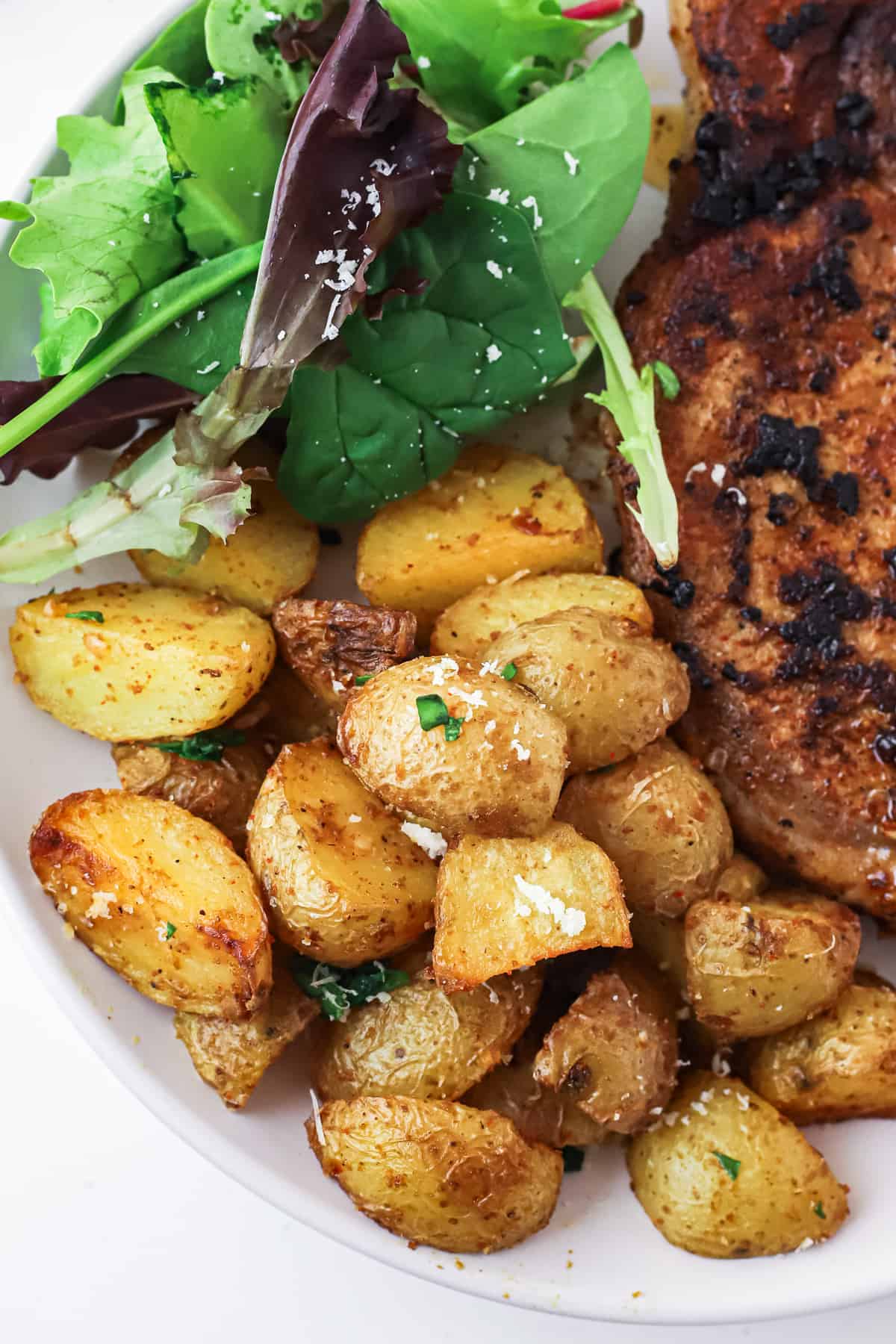 More Air Fryer Side Dish Recipes We Love