Apple Pie Moscow Mule (Plus Mocktail Version!) So fun for Fall! Moscow Mules are my favorite and this apple pie version is a must make!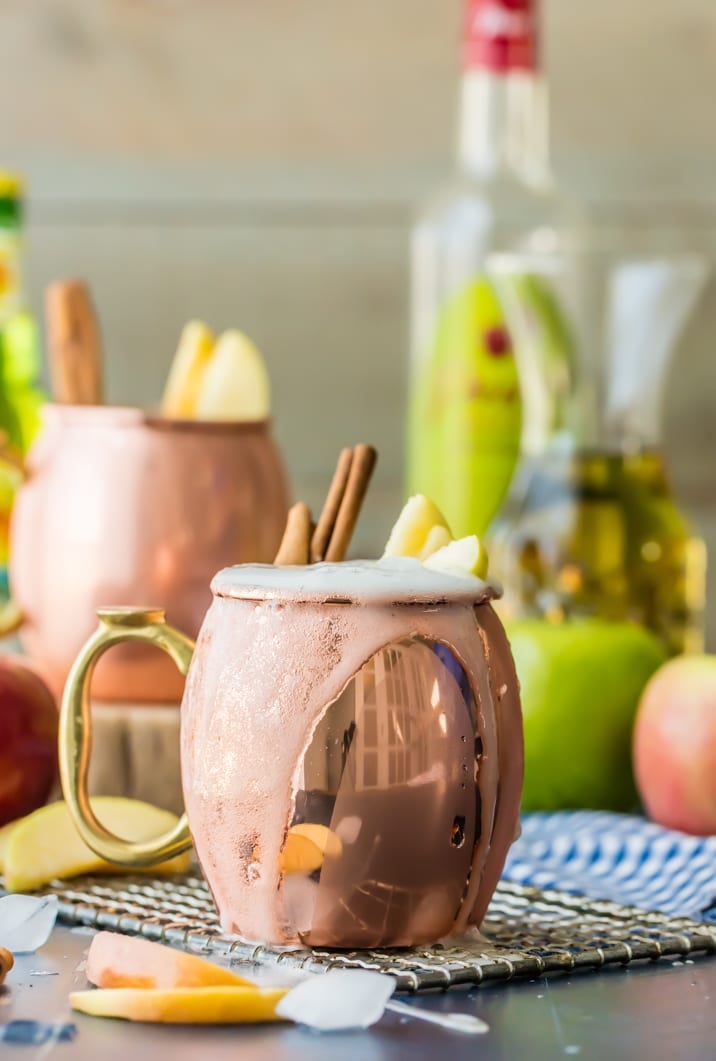 It's officially Fall, so that means it's time for APPLE PIE COCKTAILS!! My very first recipe that went viral (and still continues to be one of my most popular every day, despite the terrible photography :) was my Apple Pie Sangria. It continues to make it to our Thanksgiving table each year, and makes me want to recreate it in different forms again and again! Last year I did a little spin on it, adding pears, with the Apple Pie Punch. People must love things with "apple pie" in the title…can you blame them? It makes us all think of home, family. the holidays, and great flavors. So I'm super excited to introduce you to the APPLE PIE MOSCOW MULE!!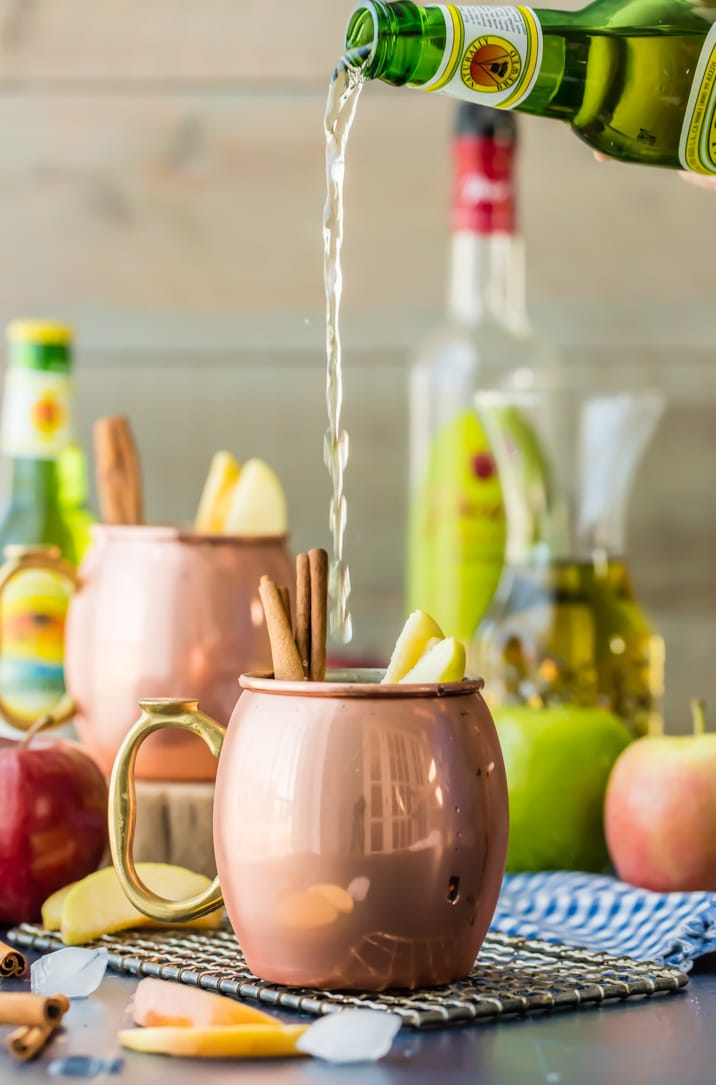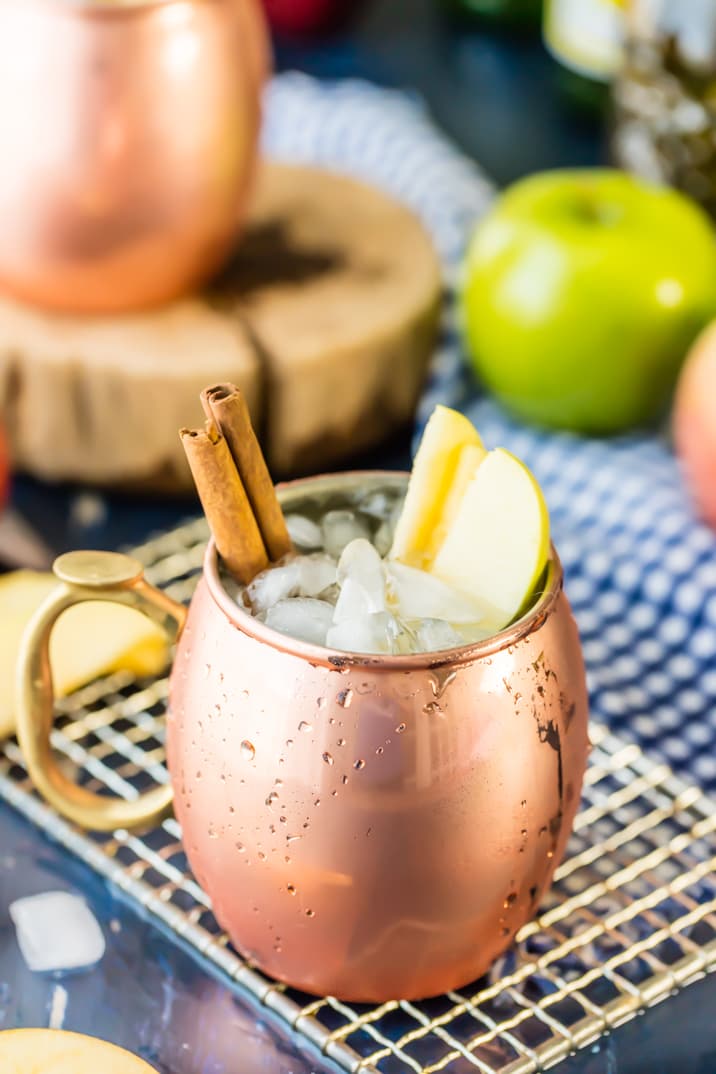 I just love Moscow mules. The super cold copper mug, the refreshing ginger beer, how very very customizable they are. So much to love. And guess what, apple and ginger are a match made in heaven…so these Apple Pie Moscow Mules just WORK. Such a perfect combo. I'm pretty excited about this one…can you tell?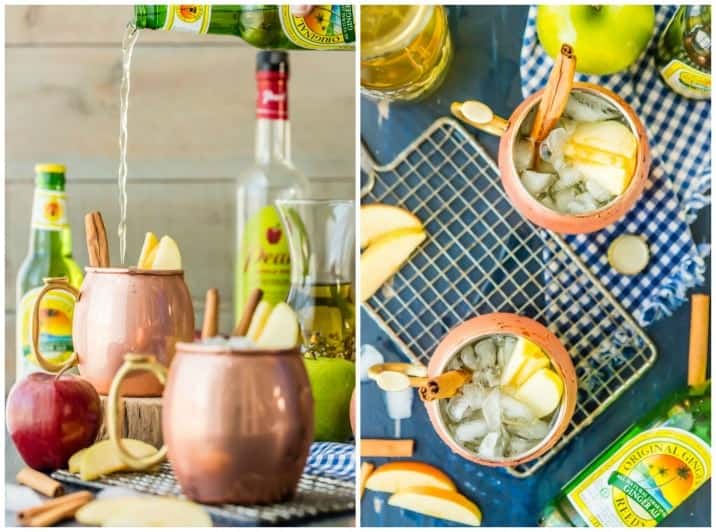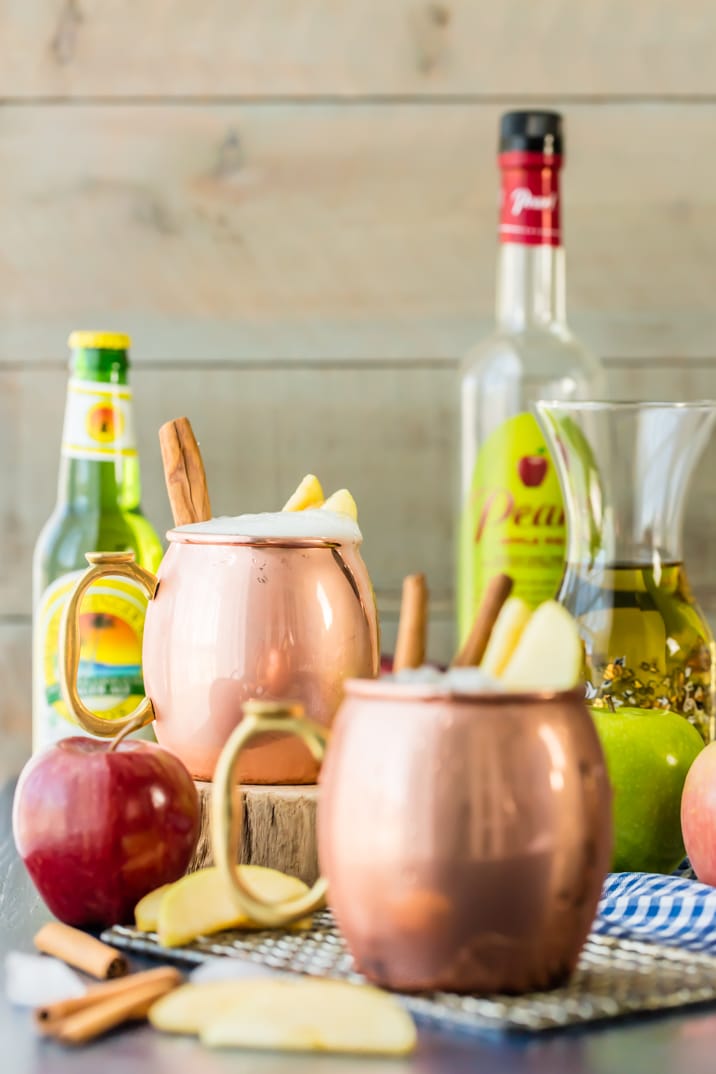 I also love that this twist on a moscow mule is easily made non-alcoholic! So…this may make me sound a bit silly, but I didn't realize ginger beer in nonalcoholic. BUT IT IS! Just like root beer. So simply leave out the vodka in this recipe and voila! Mocktail. A delicious Apple Pie inspired mocktail. Win win!

Mulecocktail

I hope you love this Apple Pie Moscow Mule as much as the other Apple Pie cocktails.
I might just have a new favorite! Enjoy! PS: You can always buy Apple Pie Vodka for this recipe, OR YOU CAN MAKE YOUR OWN! It's SOOO easy. Click HERE for the recipe!