This Apple Butter Old Fashioned Cocktail is the perfect way to ring in the fall season! Cozy up and celebrate apple season with the most delicious apple cocktail. This creative recipe puts a festive spin on an old favorite, creating a drink that no one can resist!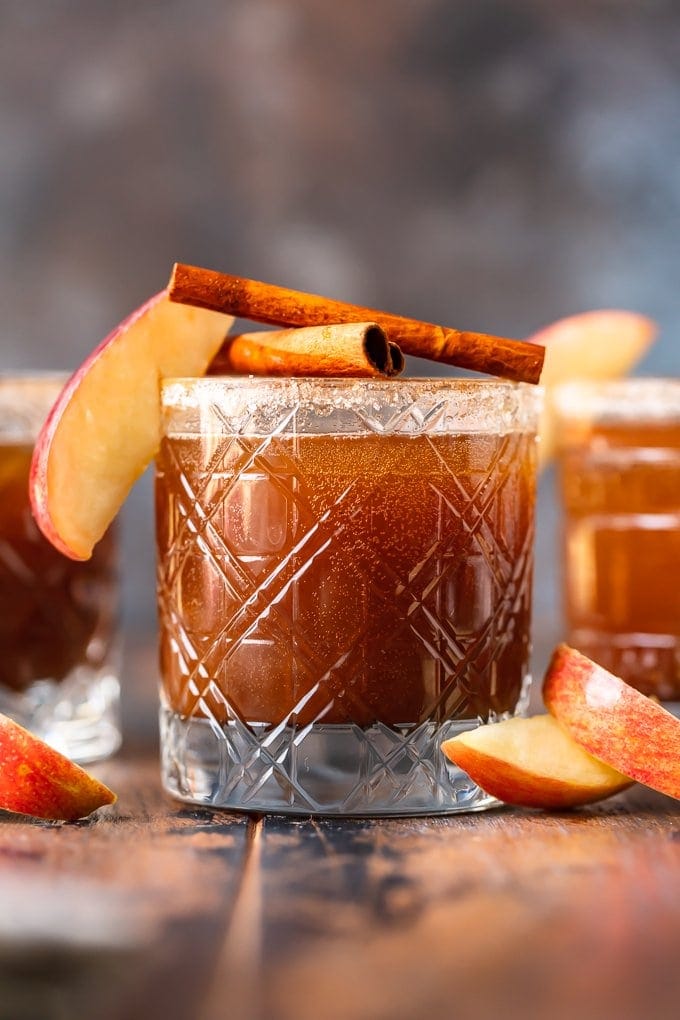 Apple Butter Old Fashioned
This Apple Butter Old Fashioned cocktail is the perfect way to welcome the fall season. Update a classic cocktail with a delicious apple flavor!
I never get tired of fall flavors, and apple is one of my favorites. Nothing says autumn like crisp apples, and it's even better when mixed with cinnamon. I've made apple dumplings, fried apples, and apple crisp, but now it's time to get into the spirit of the season with a delicious apple cocktail recipe!
Homemade apple butter is one of my absolute favorite things EVER. It gives me such a cozy feeling, and it's just so delicious. So of course I needed to create a recipe that would incorporate apple butter into a cocktail…because why not? I combined it with a classic and came up with this Apple Butter Old Fashioned Cocktail! I used bourbon, bitters, apple cider, club soda, and (obviously) apple butter to create this amazing fall drink.
Cozy up and make this apple old fashioned recipe to celebrate the crisp, fresh air of autumn. It's perfect for simple evenings, and even more perfect for holiday parties and get togethers. Trust me, everyone will LOVE this creative cocktail!
This Apple Butter Old Fashioned Cocktail is the perfect autumn drink. Sip on this apple cocktail that puts a new spin on an old (fashioned) favorite!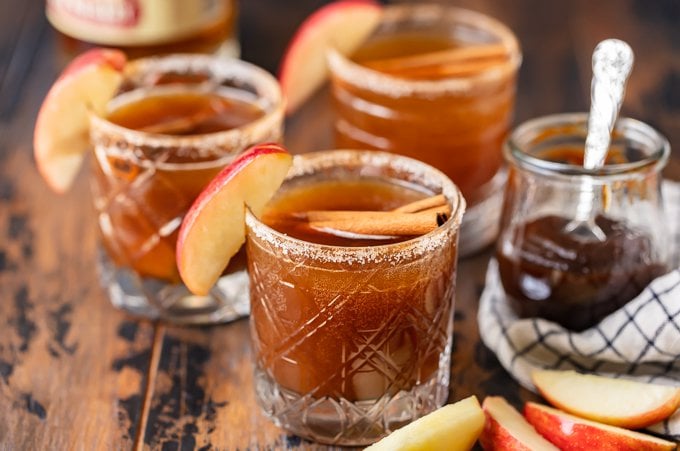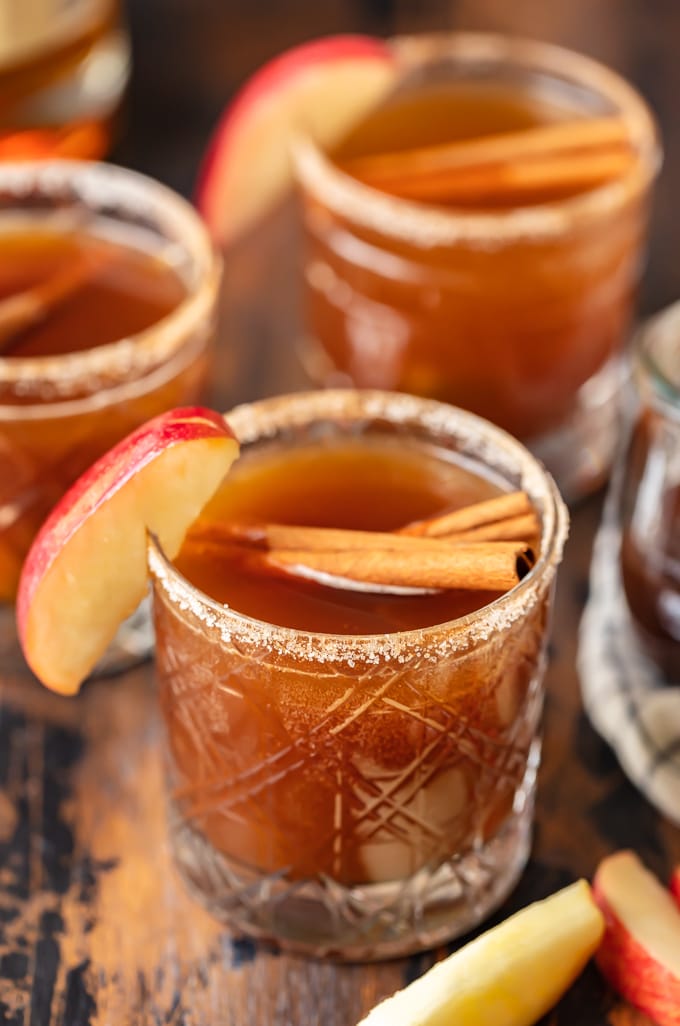 Old Fashioned Cocktail with a Fall Twist
When a cocktail becomes a classic, there's a reason; it means it's simple and it's delicious! But just because you already have the best, doesn't mean you can't get creative and come up with something new. I'm always looking for new fall cocktail recipes, and I think I've really done it with this one. An old fashioned cocktail made with apple butter!
Some of my personal favorite cocktails in the past have been infused with apples:
But I can never seem to have enough apple cocktails, so I won't be stopping there. Add this Apple Butter Old Fashioned recipe to the list!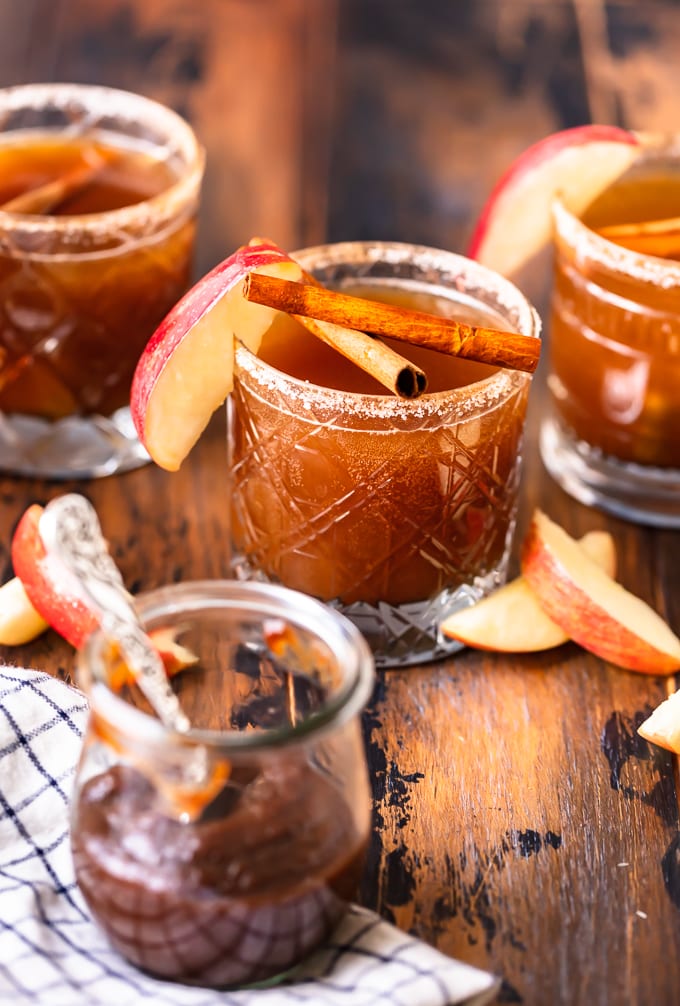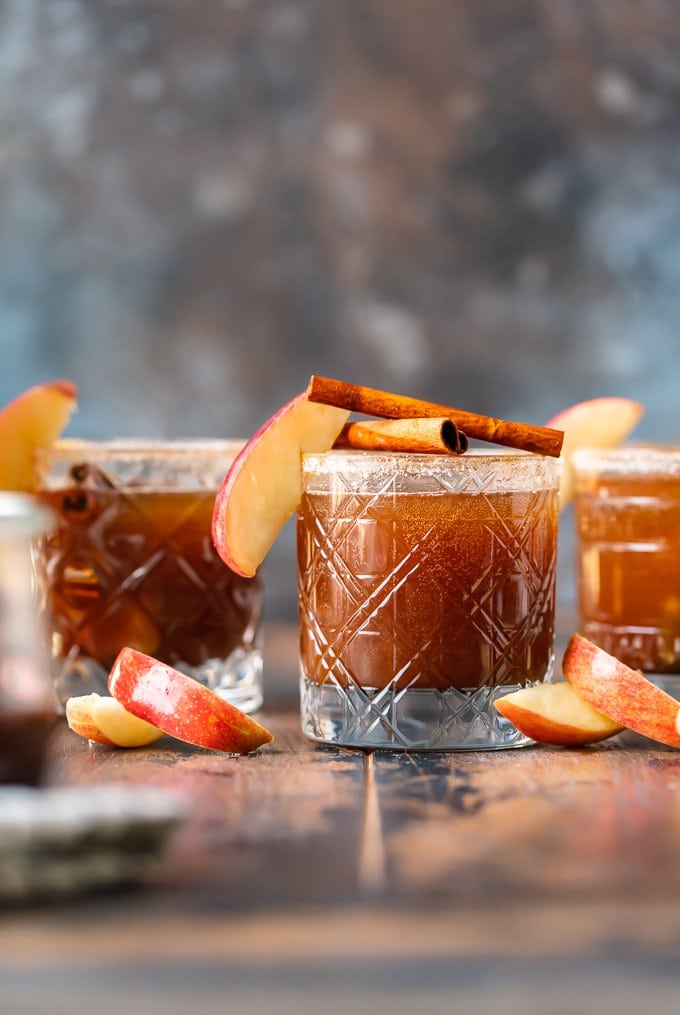 What's in an Old Fashioned Apple Cocktail?
A traditional Old Fashioned cocktail is made by muddling sugar and bitters, mixing it with (bourbon) whiskey, and then adding citrus rind. To make this apple-infused fall version of the classic cocktail, we are making a few changes. We are adding in apple cider and apple butter, plus finishing it off with a garnish of cinnamon to give it the final fall kick it needs.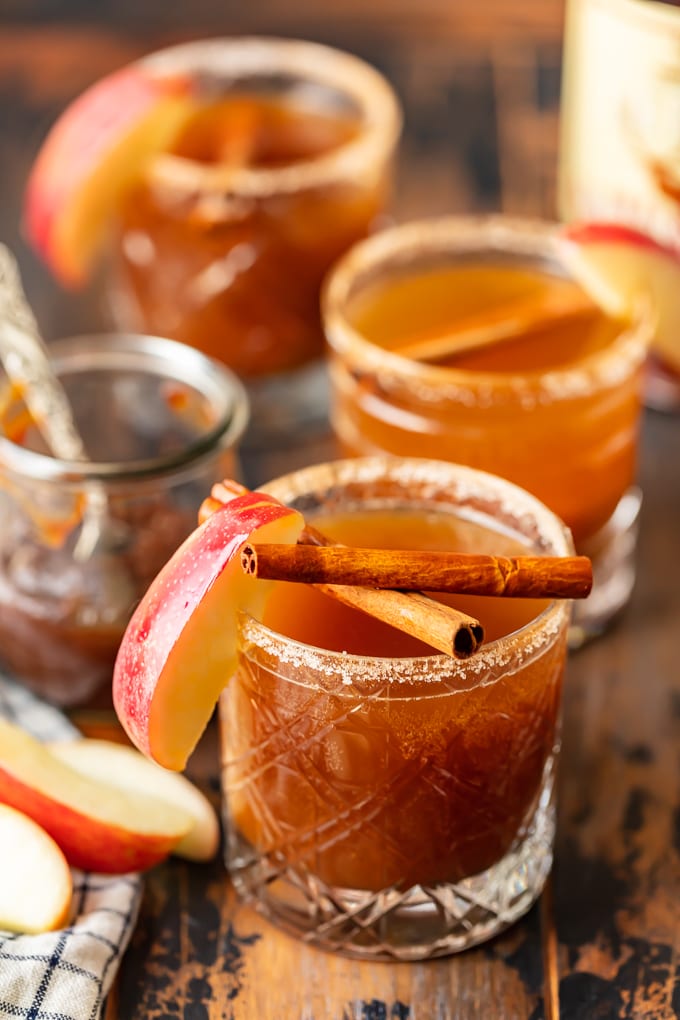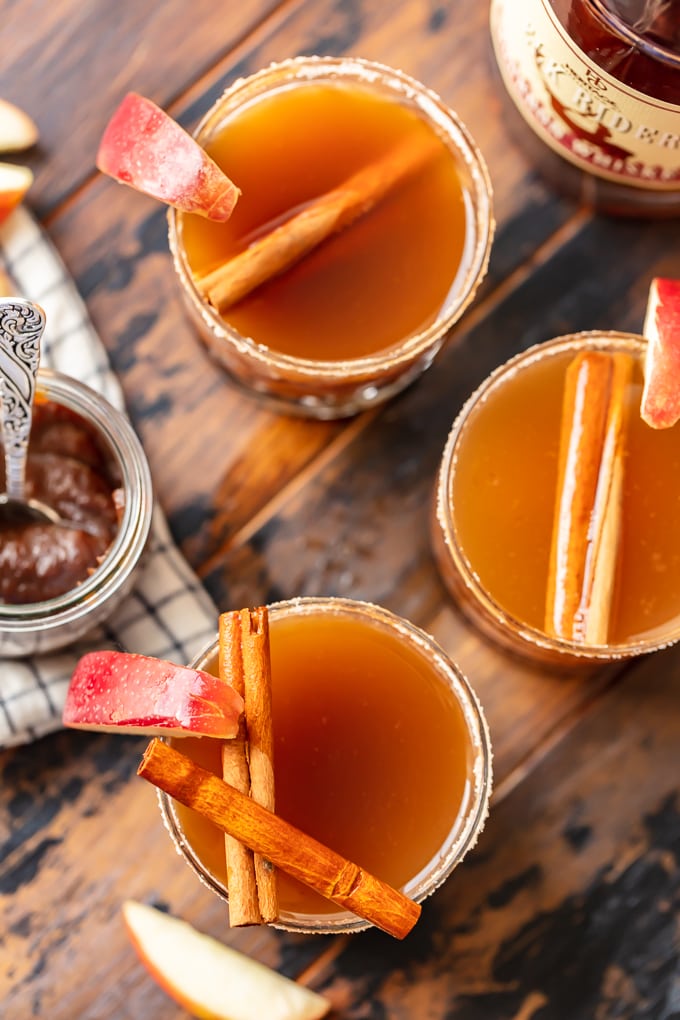 How to Make an Old Fashioned with Apple Butter
This Apple Butter Old Fashioned cocktail recipe is simple.
For the rim, just use sugar to coat.
For the drink, combine apple butter, apple cider, bourbon, and bitters in a cocktail shaker. Then pour over ice and top with club soda.
For serving, garnish with fresh apple slices and cinnamon sticks.
It looks beautiful and it tastes like fall! You can't go wrong with an apple cocktail this season. I'm in love with this Apple Butter Old Fashioned cocktail and I can't wait for you to try it!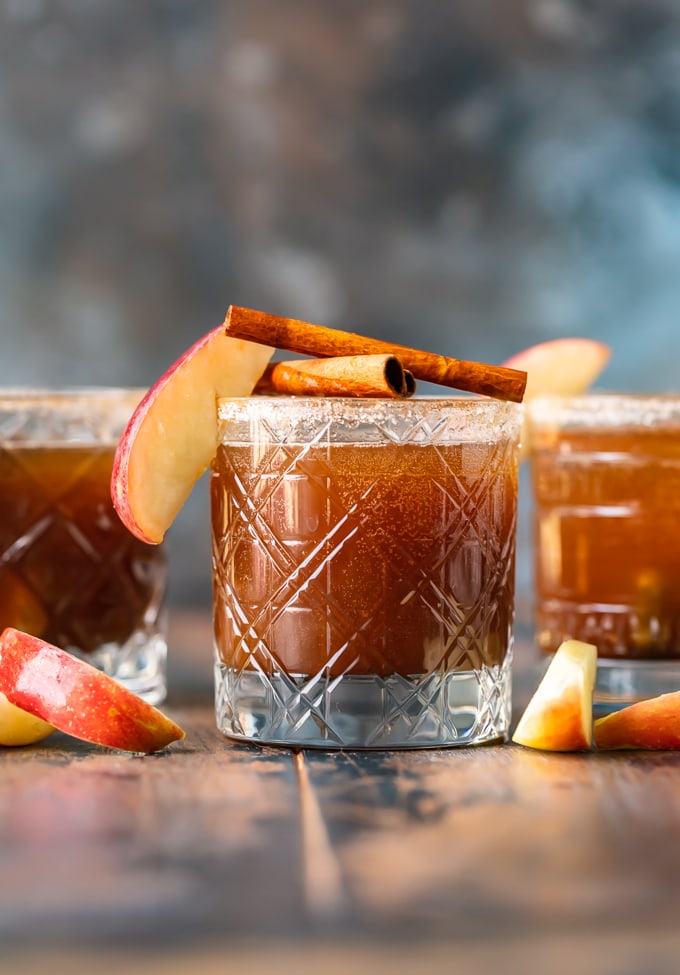 I can't wait to celebrate fall with this Apple Butter Old Fashioned Cocktail! It's the perfect cozy weather drink to sip on throughout the season, and it's so fun for a holiday drink. Add this tasty apple cocktail to your to do list!
See the recipe card below for details on how to make an Apple Butter Old Fashioned. Enjoy!
If you like this apple old fashioned recipe, try these other favorite cocktail recipes:
If you make this recipe be sure to upload a photo in the comment section below or leave a rating. Enjoy! You can also jump to recipe.