Beer Cheese Buffalo Chicken Dip is a fun and flavorful twist on a classic party recipe! This is just perfect for tailgating. What goes better together than wings and beer?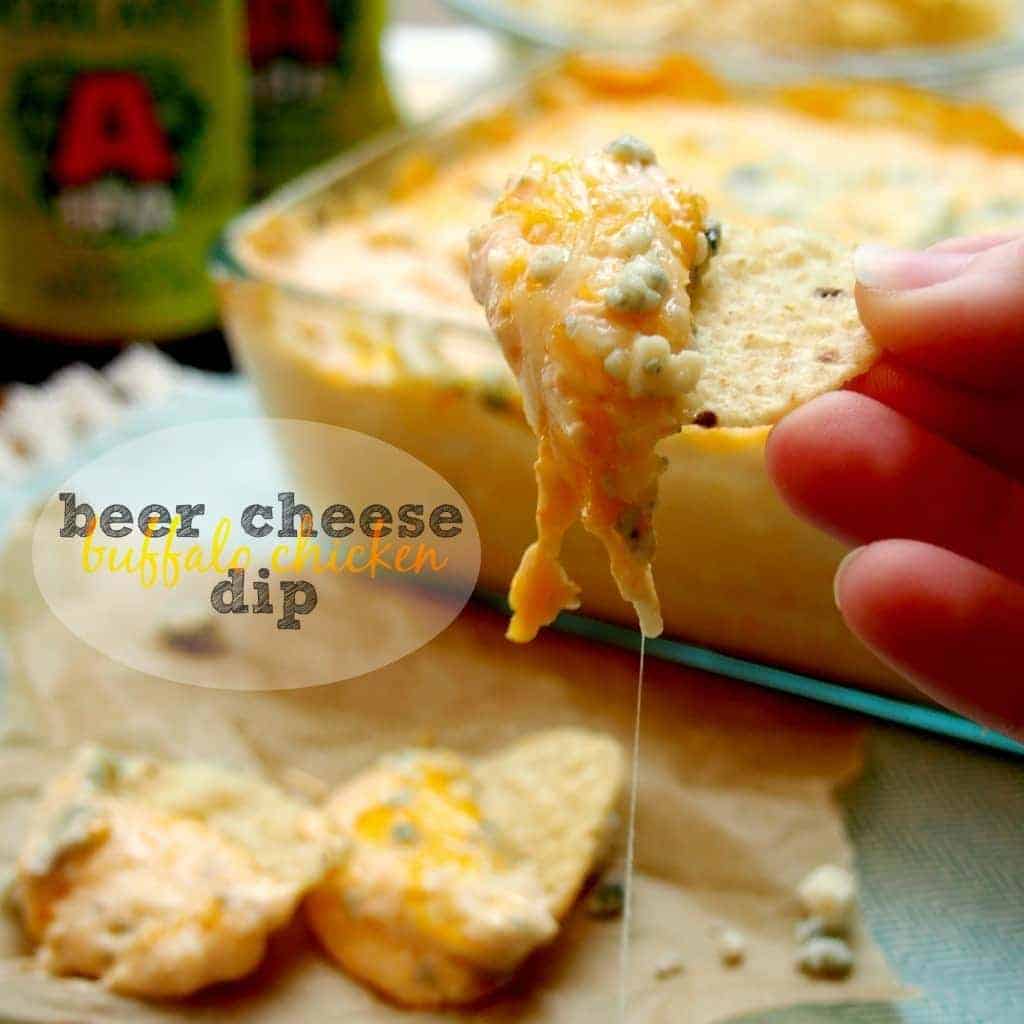 Are you ready to try my all-time favorite dip!? Beer Cheese Buffalo Chicken Dip. Its AMAZING. You can eat this dip any day of the week! Chicken Wings and Beer were made for each other. They're like culinary soul-mates. A match made in heaven.
One of my very favorite appetizers on the PLANET is buffalo chicken dip. Sadly, I could probably eat it as a side dish every single day, breakfast, lunch, and dinner. I have a slight obsession. Adding beer to it….well it just takes it up a notch. A giant notch. Its basically a trip to Buffalo Wild Wings all in one dip…chicken wings and beer…they're meant for each other.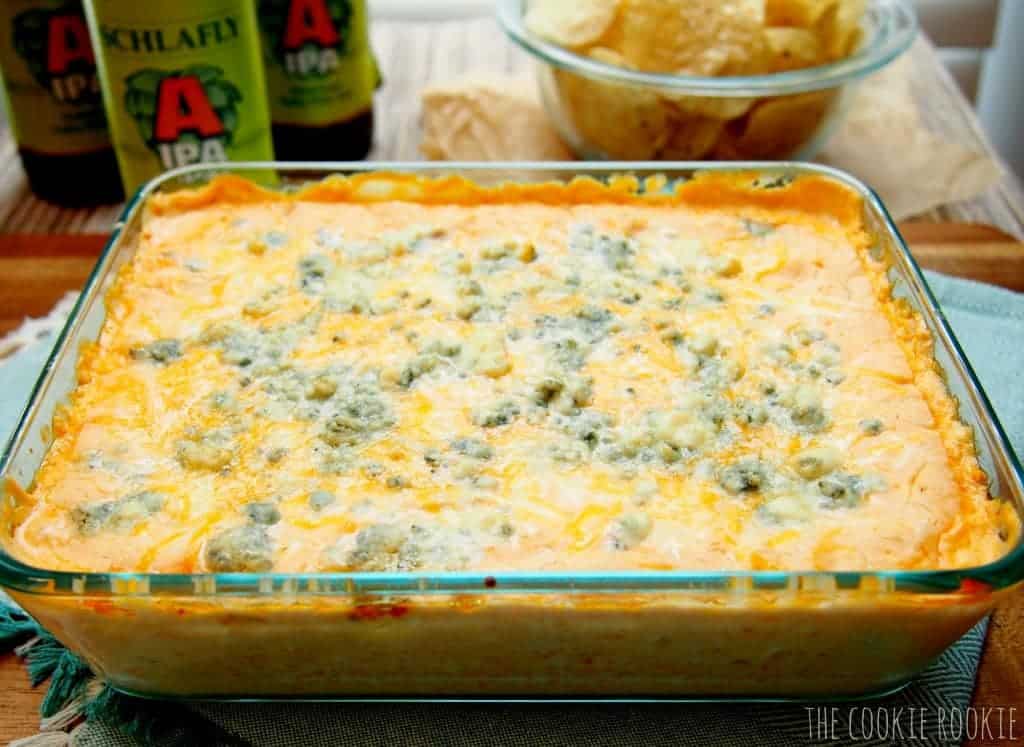 I adapted this recipe from an awwwesome site called 'The Beeroness" (isn't that such a cute blog name?) She makes all kinds of recipes using beer. Please stop by here site and click around. So fun!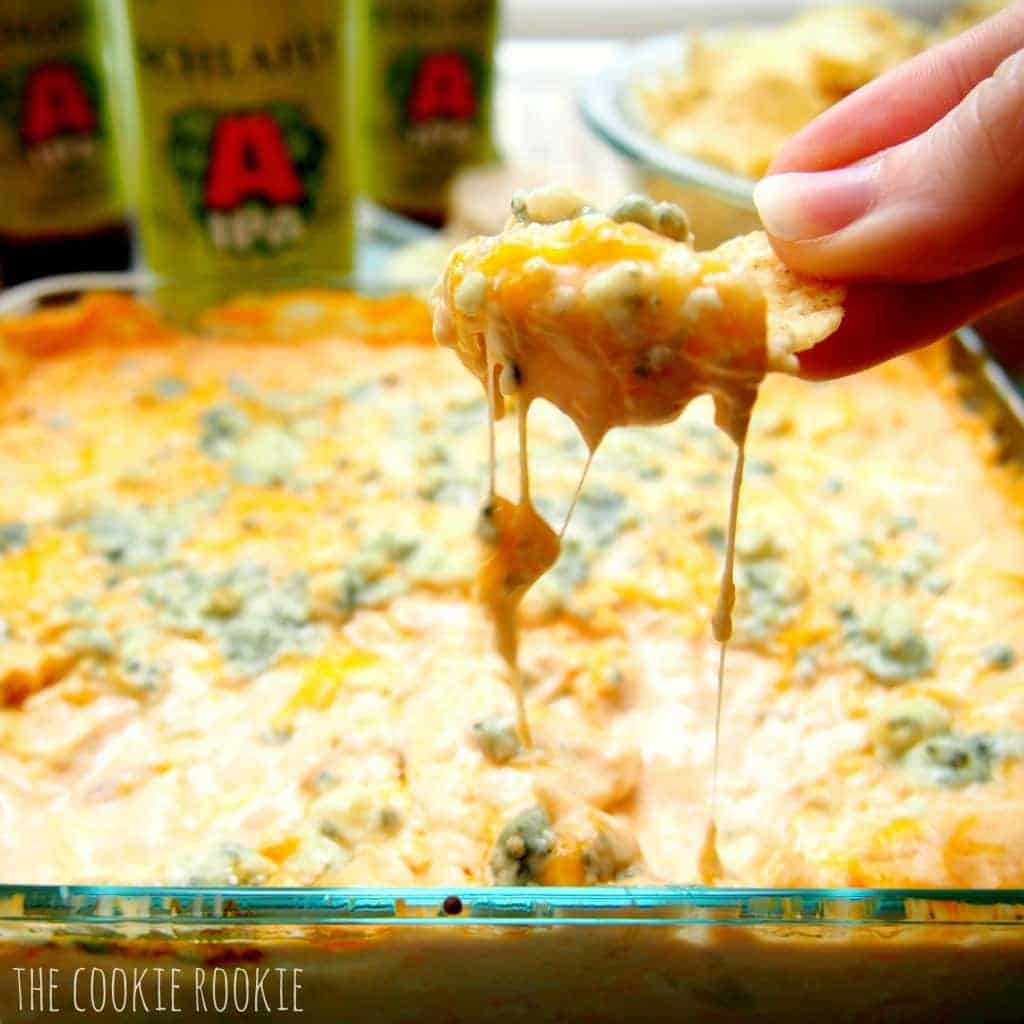 Blue Cheese isn't for everyone. Buffalo Sauce isn't for everyone. Heck, Beer definitely isn't for everyone. But if you like those three things, you will LOVE this dip. I sincerely hope I can stop myself from devouring the entire thing during the Superbowl.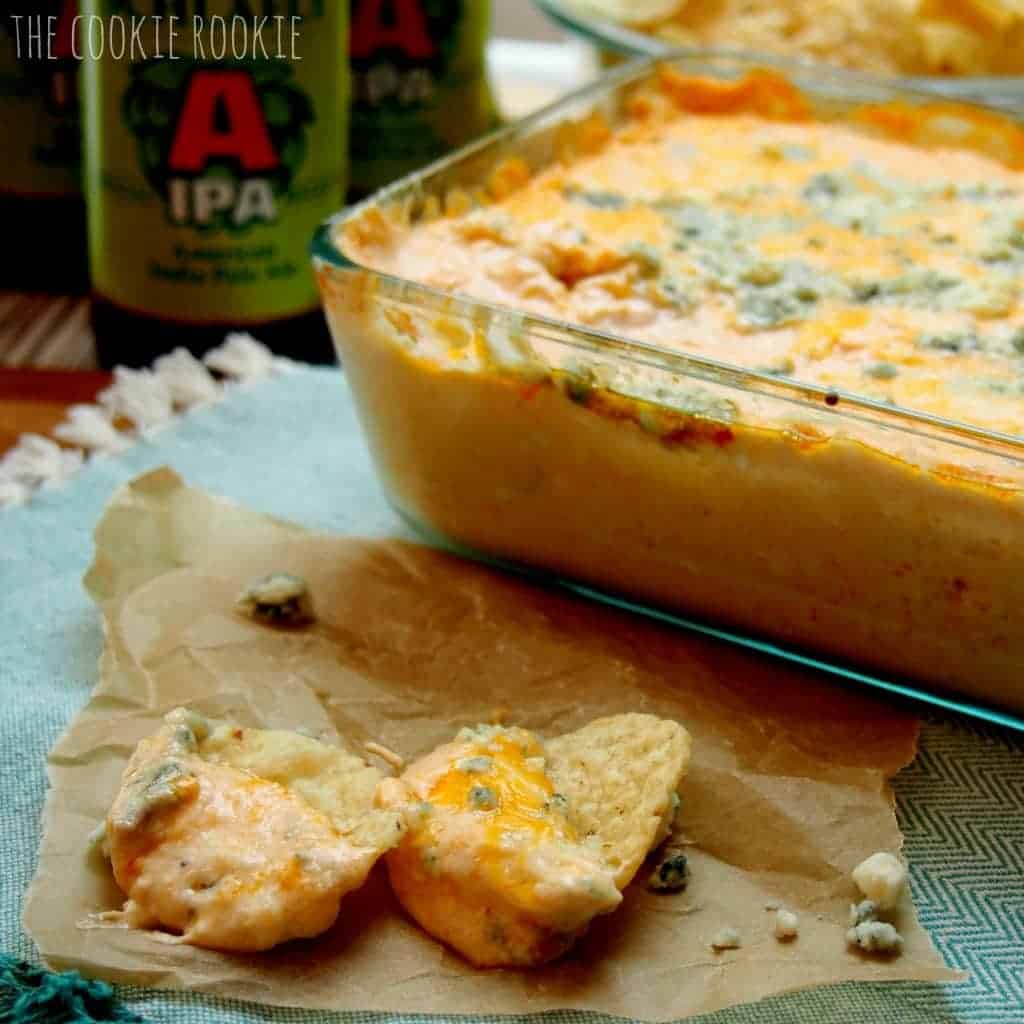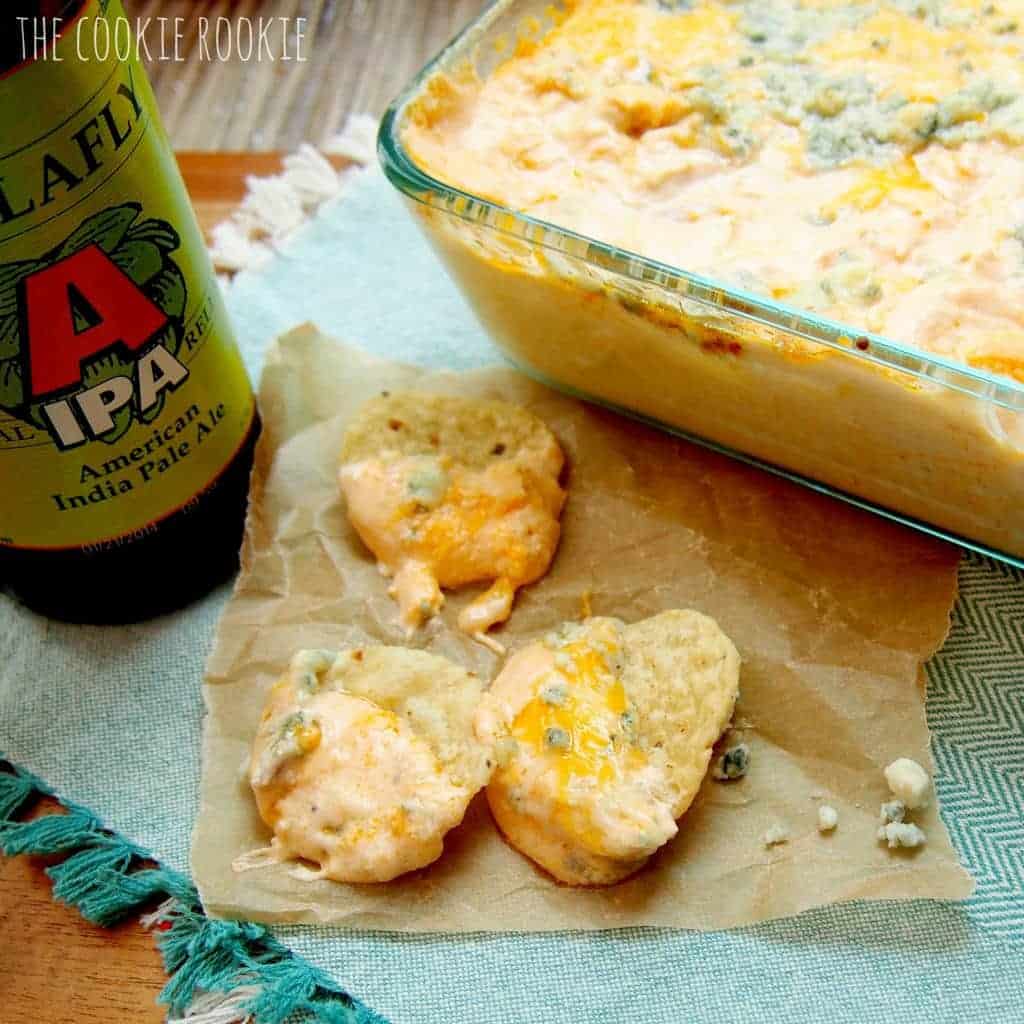 Someone needs to come over to save Pat and me from eating all of this. This is my cry for help!
We used Schlafly's American IPA to make this dip. DELICIOUS…I love Schlafly beer. It's a STL company, and we are so proud to call them our own! If you're in the STL area, you have to check out their Taproom. SO fun. I love taking out of town friends there! Little slice of heaven :)
HOW TO MAKE HOMEMADE BUFFALO SAUCE
You better believe we've got you covered! You can always buy Buffalo Sauce at the store for this recipe, or you can make your own! Here is our favorite Homemade Buffalo Sauce Recipe.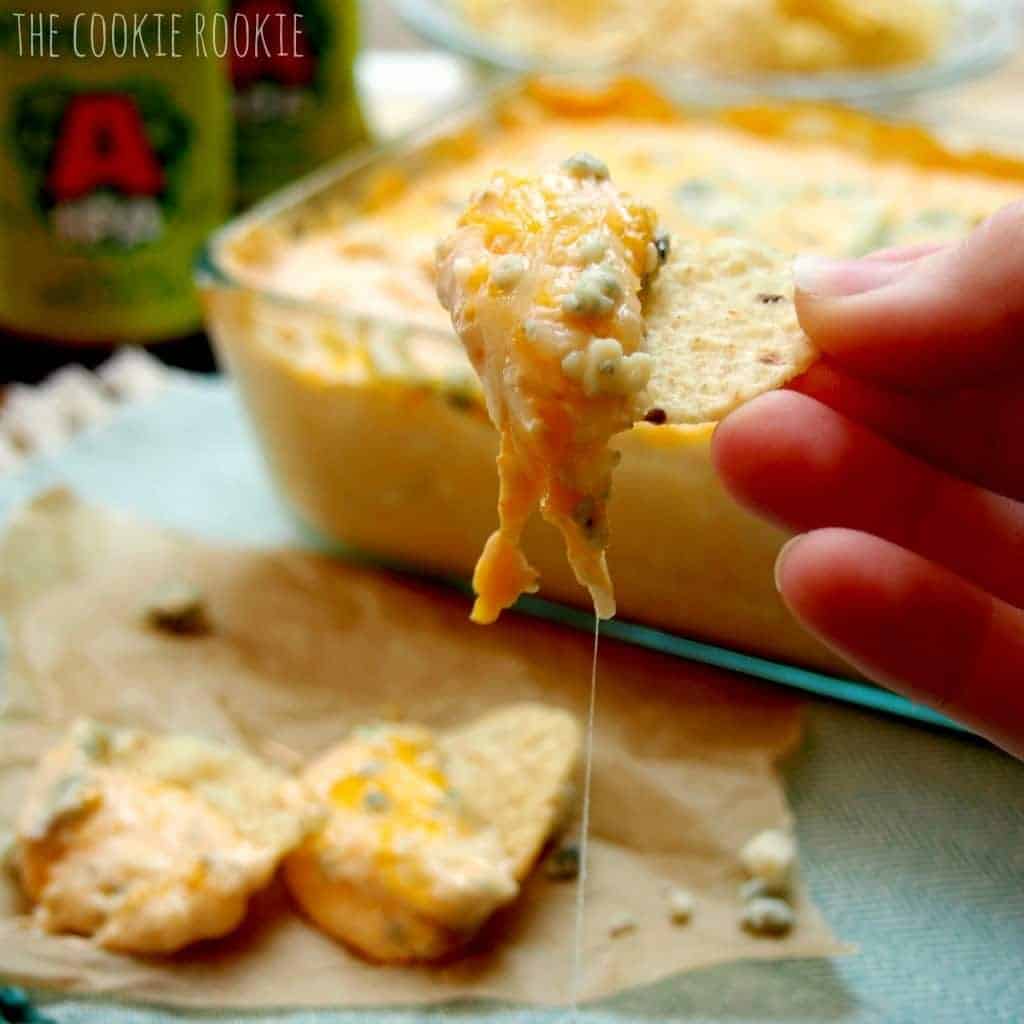 Enjoy the Superbowl!! And more importantly, the PUPPY BOWL!! My favorite 4 quarters of the year :)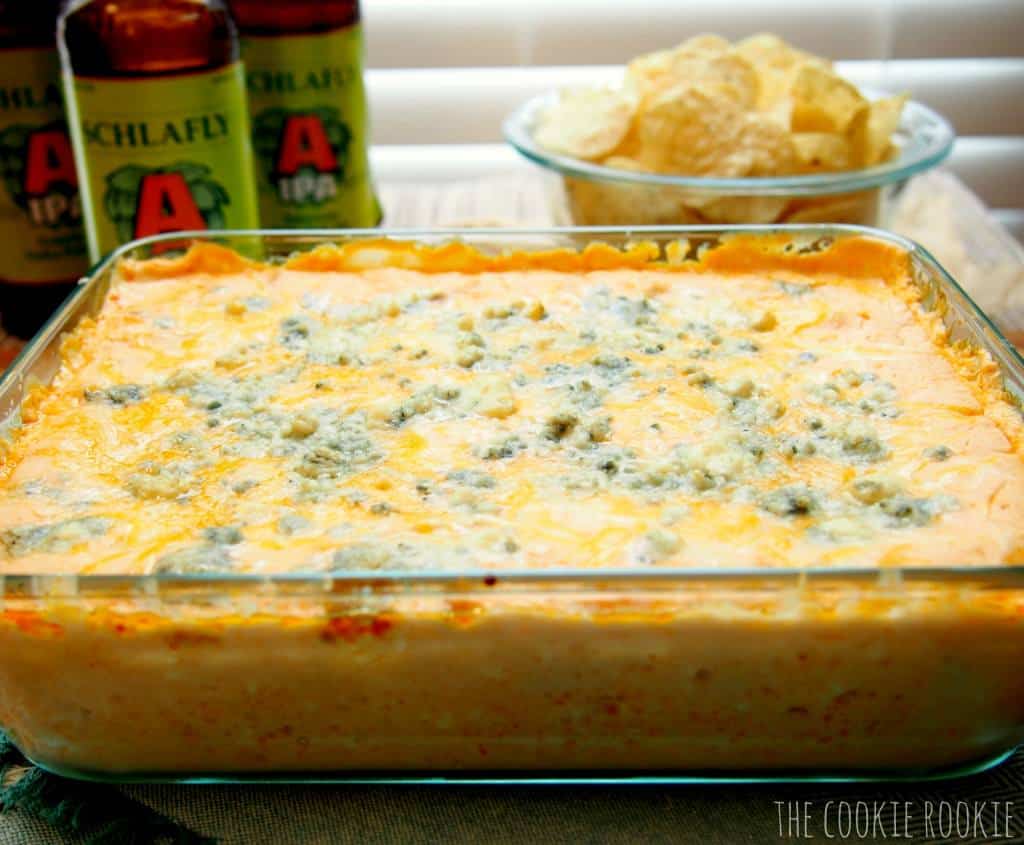 (be sure to check out our KITCHENAID MIXER GIVEAWAY GOING ON NOW!! click HERE to enter)
check out some of our other favorite dips for any and every occasion :)
FETA & CORN FIESTA DIP:p>