Hot dips are our favorite thing to serve at any and every party. We're talking cheese dips, chicken dips, classic hot dips, oven-baked dips, and even some healthier dip options. Make these easy party dips as snacks, as game day food, or as any time appetizers. Some of our favorite dip recipes for parties and crowds include buffalo chicken dip, spinach artichoke dip, pizza dip, cheeseburger dip, Rotel dip, and more.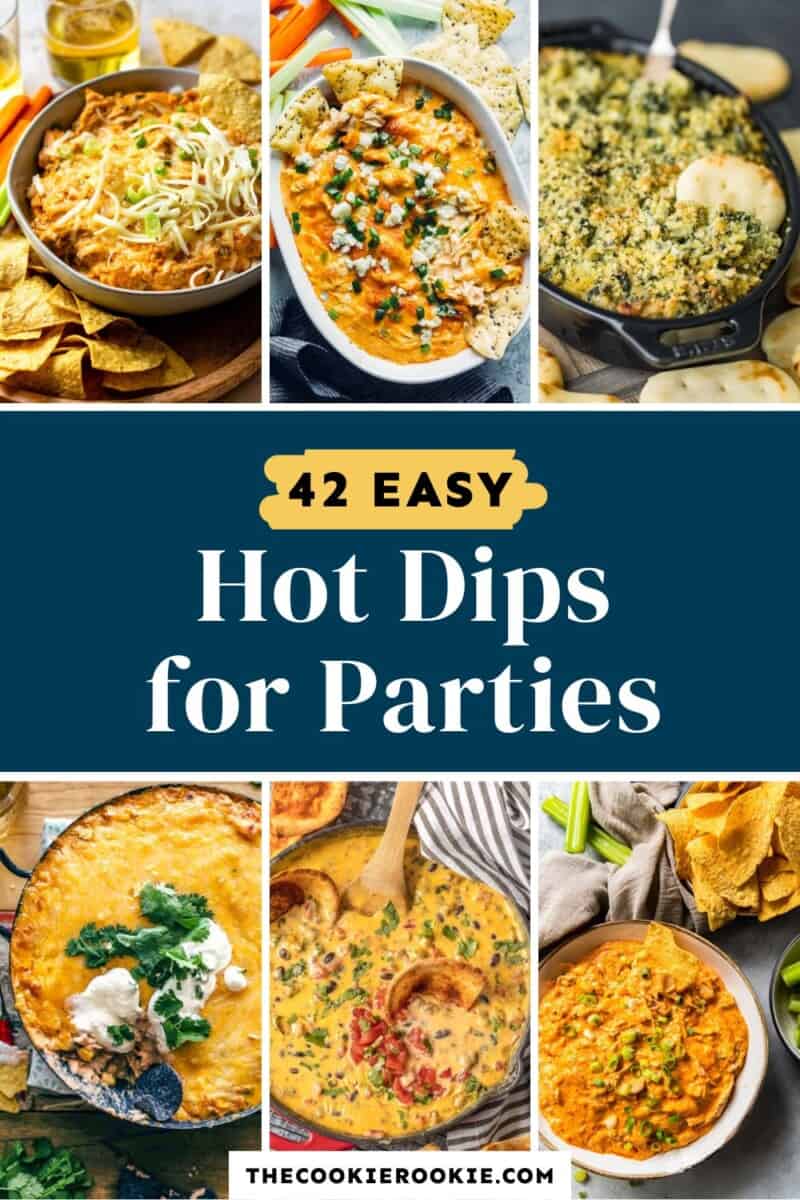 Easy Party Dip Ideas
Hot dips are kind of my thing. It just isn't a party without a few good, warm, cheesy dips, so I'm always coming up with some good party dip recipes to try out.
Whether it's hot cheese dips, classic dips, queso recipes, layered dips…I don't discriminate, so I've got them all here. I just want the best hot dip recipes for every occasion!
Whether you're tailgating, throwing a birthday celebration, getting ready for a BBQ, throwing a Super Bowl party, preparing for a holiday party, having a casual get together, or you just want a fun appetizer, you need the perfect easy dip recipes to serve to your guests.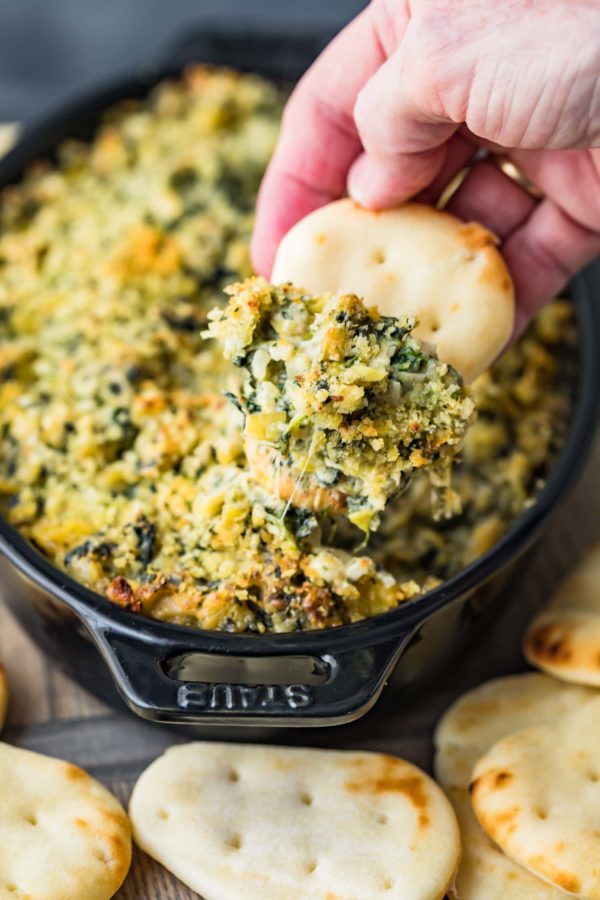 Hot Oven-Baked Dip Recipes
Baking cheesy dips in the oven is the best way to melt and meld all of the delicious ingredients together. I love the way they come out perfectly hot and bubbly!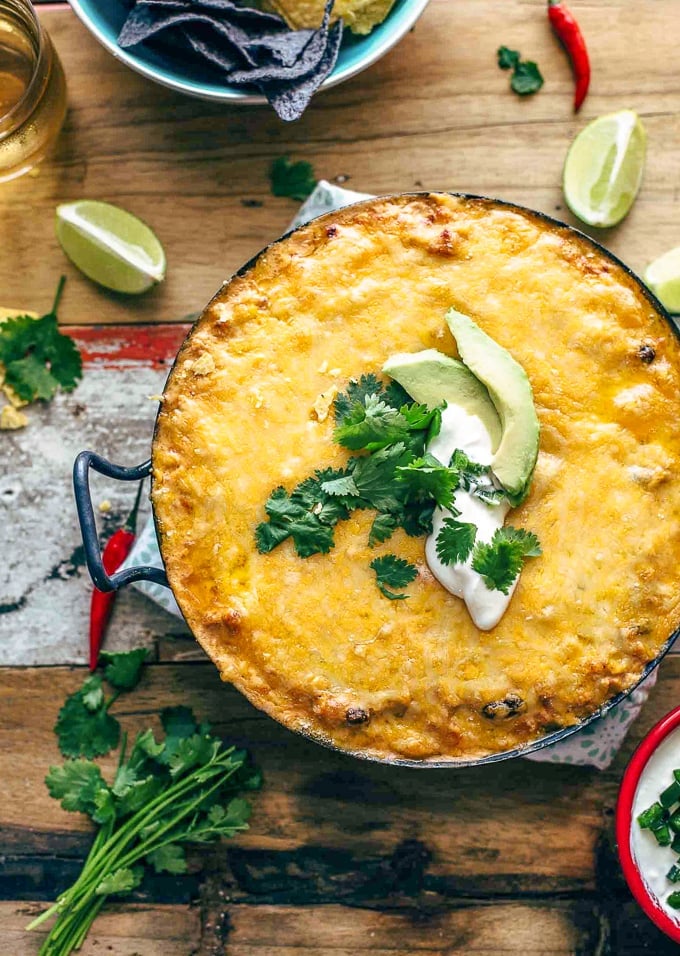 Quick and Easy Party Dips
You don't need a lot of ingredients or a lot of time to make these easy party dip recipes. You can whip up a delicious hot dip recipe in less than 30 minutes!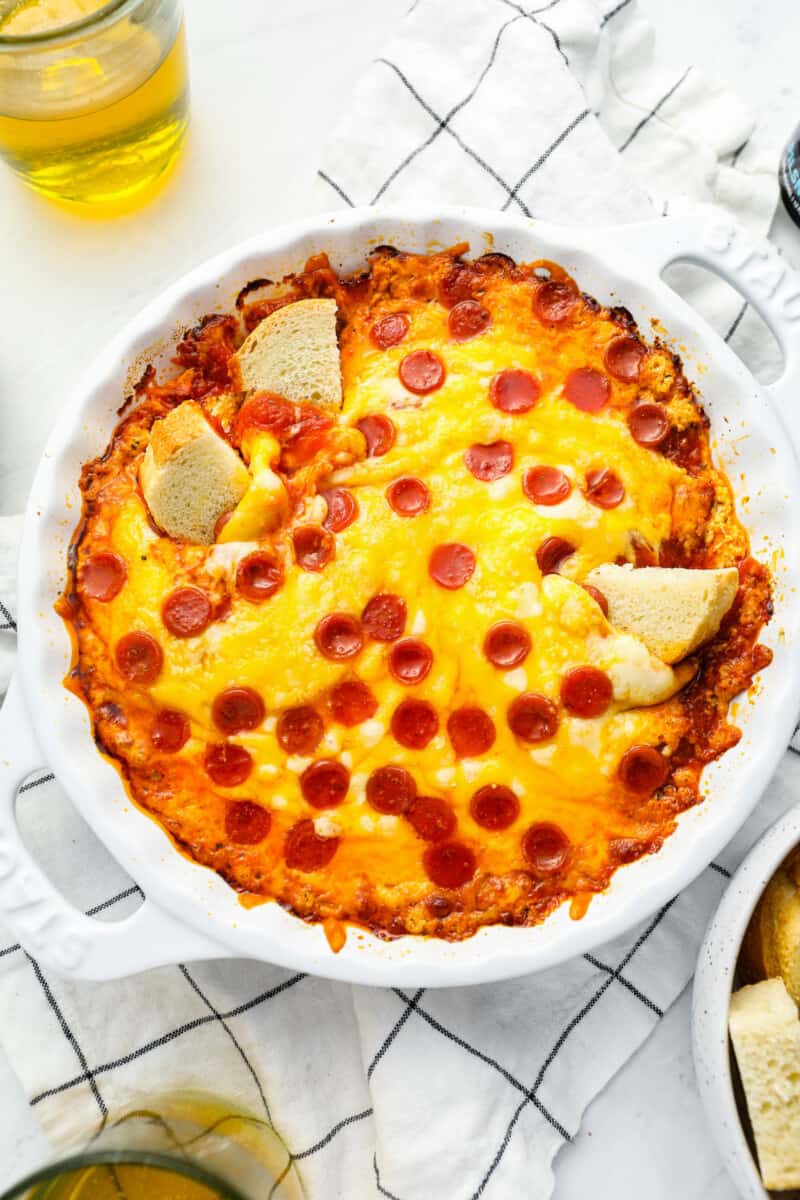 Warm Dip Recipes with Cream Cheese
Warm cheesy dips are a must for any party! Cream cheese is the perfect ingredient for creamy texture, which you'll find in any of these easy baked dips.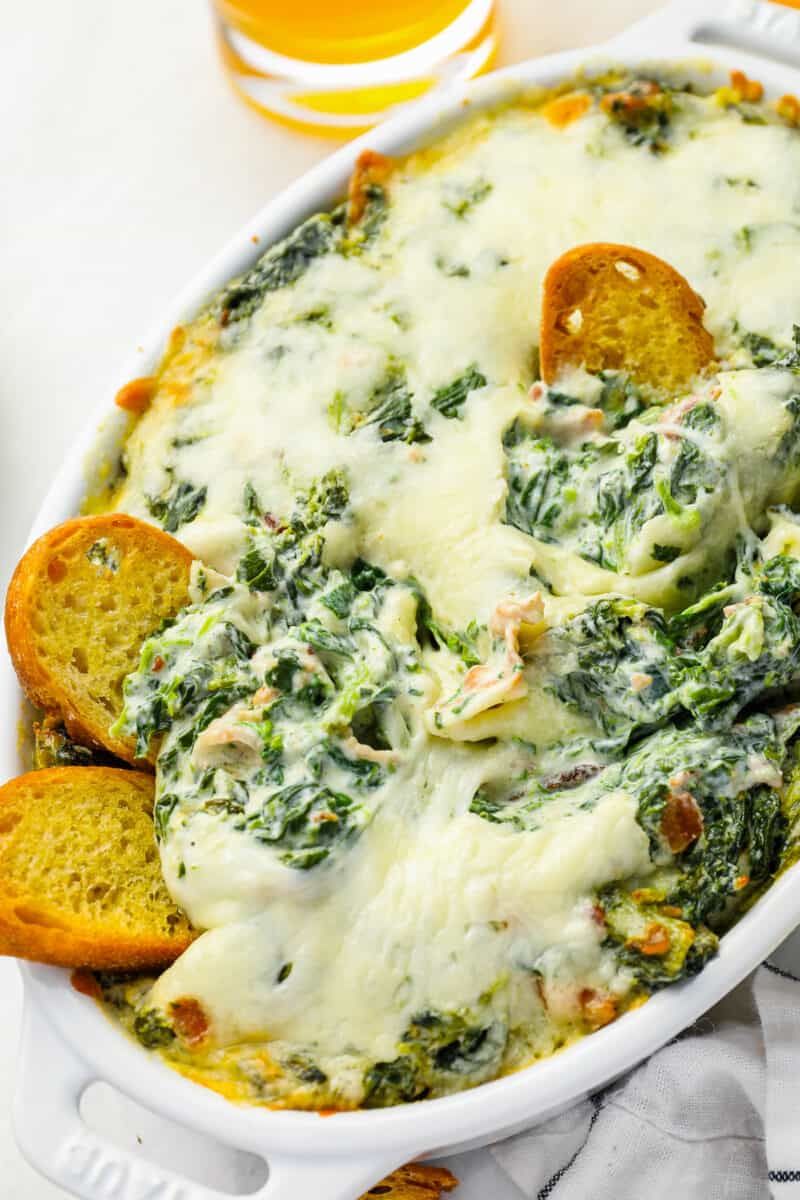 Hot and Cheesy Dips for Parties
When it comes to party appetizers, you just can't beat cheese! These queso and dip recipes are all amazingly, irresistibly cheesy.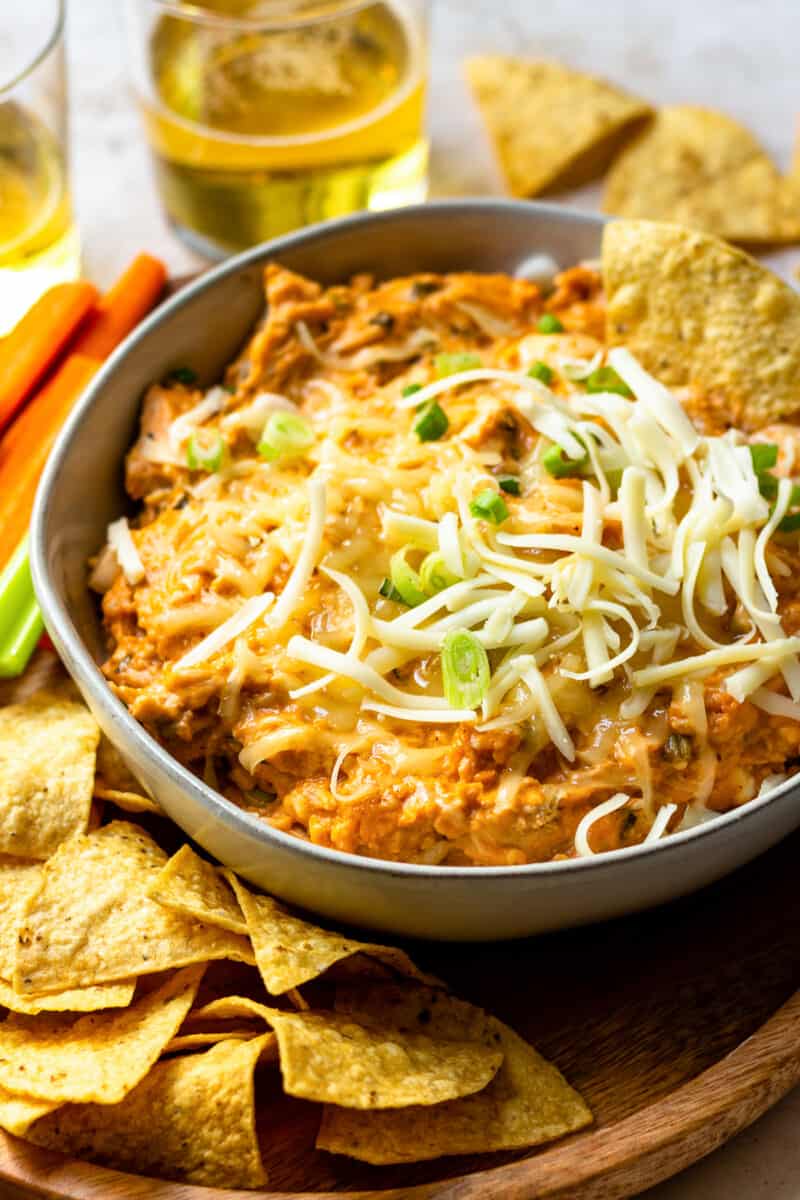 Crockpot Party Dips
Making party dips in a slow cooker is so easy. It's the simplest way to make hot dips for a crowd, keep them warm, and serve them!
Hearty Dips for a Crowd
These dip recipes are loaded with hearty, tasty ingredients. They're some of my favorite dips for game day, tailgating, and the Super Bowl, but they work any time you have a crowd to feed!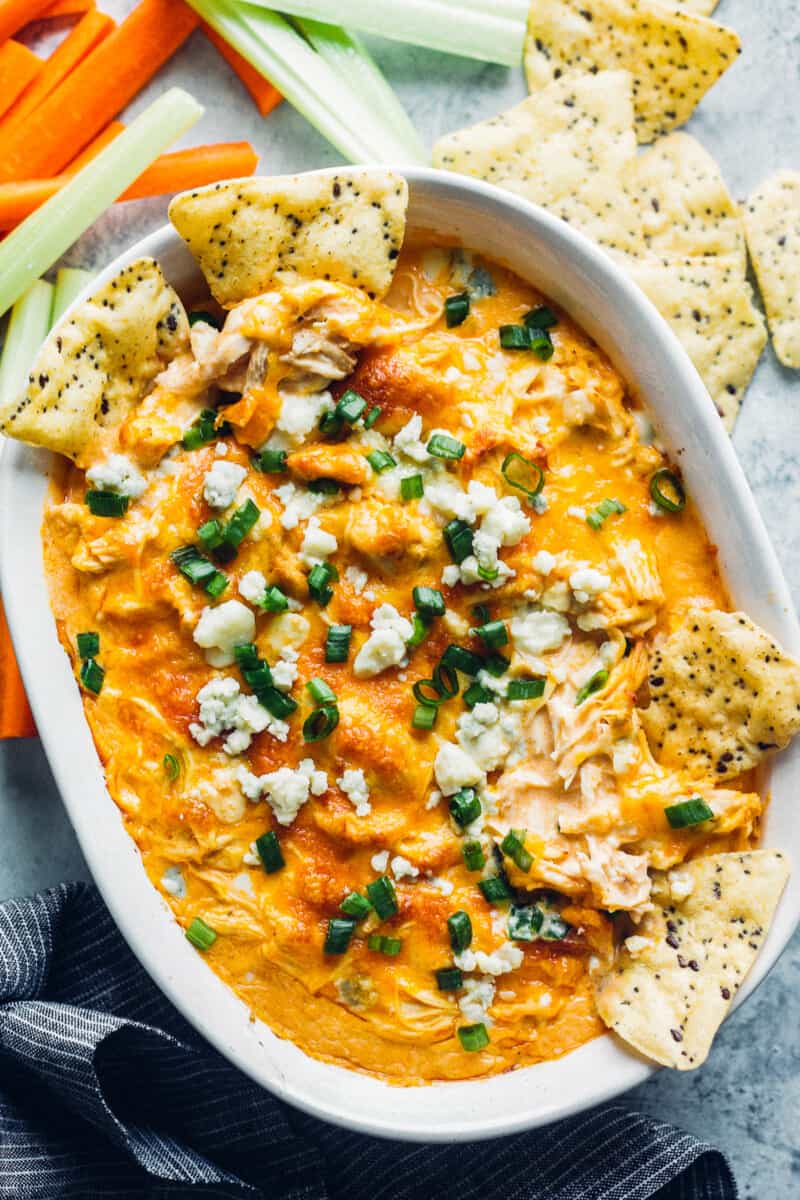 What to Serve with Hot Party Dips
Every hot dip needs the perfect dippers. There are so many things you can serve with these party dip recipes, the sky is the limit. Go with the simple classics, like potato chips, crackers, tortilla chips, pretzels, veggie sticks, and pita chips. Or get creative and serve with fresh slices of bread, bread bowls, crudite platters, French fries, wonton chips, and more.
How do you keep dips warm for a party?
You can either keep dips warm by serving them out of a slow cooker, and keeping it on the WARM setting. Or you can place dips in the oven at a low temperature. If those aren't an option, wrap hot dips tightly in aluminum foil, and don't open until ready to serve.
How many dips do I need for a party?
You can never have too many dips! But served along with other appetizers and finger foods, a couple of hot dip options is usually enough.
Can I make hot dips ahead of time?
Yes! Most of these easy dips can be made ahead of time, stored in the fridge, and then warmed to serve. I recommend making them the day before the party, or earlier in the day if it's an evening party.
How do you store leftover party dips?
Any leftovers should be stored in an airtight container, and kept in the refrigerator for up to 3 days. Some dips can be frozen, but check individual recipes for details.
How do you thicken cheese dips?
If your cheese dip is looking a little thin, using cornstarch can help to thicken it to a better consistency.
With so many hot dip recipes to choose from, you're sure to find something that's perfect for your party. Every dip on this list works for game day too, so start planning those tailgating parties asap. Your guests will be amazed by these delicious party dips, and they will surely be devoured in no time at all. Enjoy!
More Party Appetizer Recipes
Whether you're looking for more dips, finger foods and appetizers, or party food for any gathering, you'll find plenty of recipes here!
Recipe Ideas