These Salmon Dinner Ideas are a great way to add this fish into your regular diet. Making a healthy meal has never been easier! Flavorful, quick, and always delicious, this seafood favorite is such an easy thing to cook. Plus there are plenty of side dishes to serve along with salmon for the perfect dinner!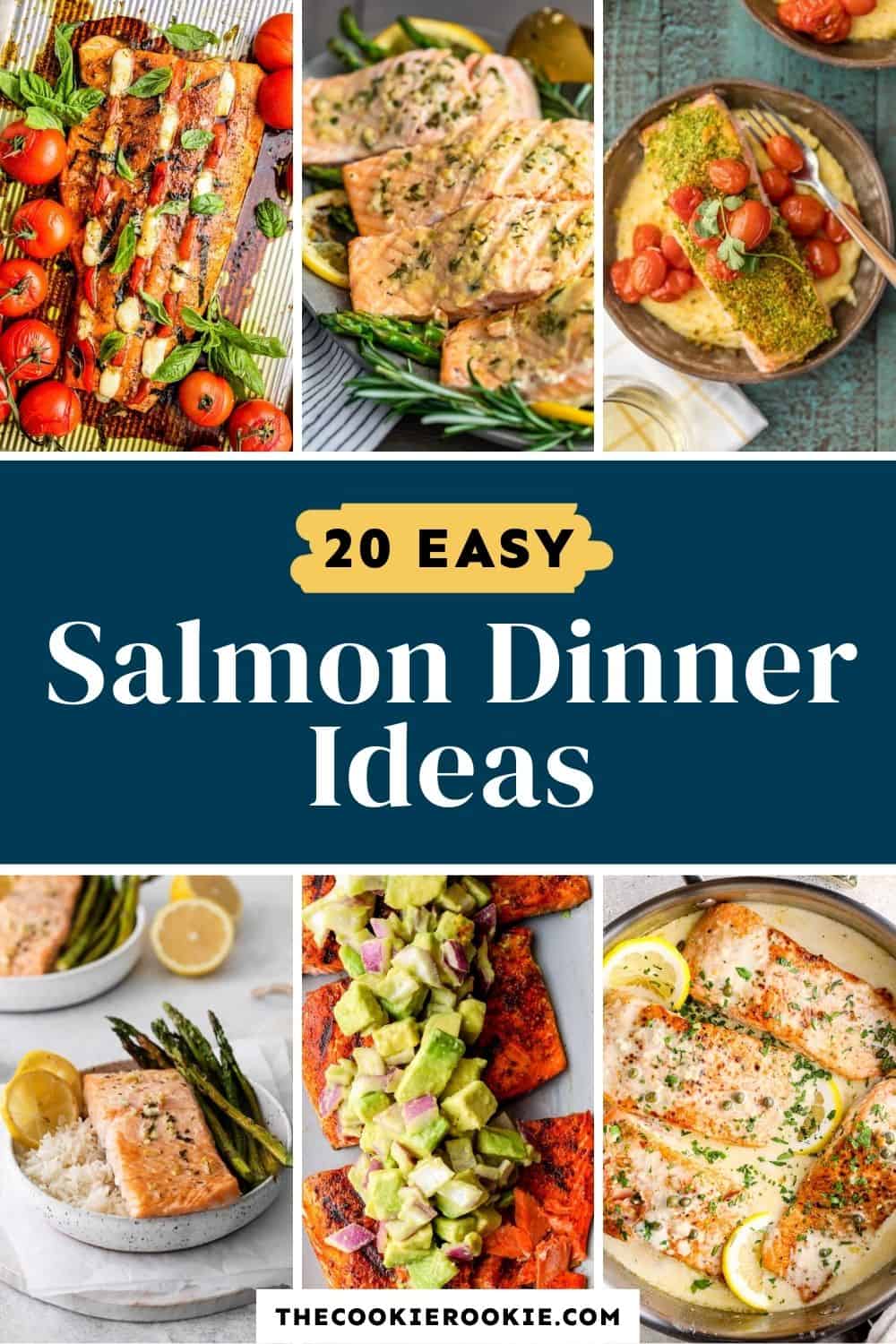 Best Salmon Dinner Recipes
Salmon is one of my favorite things to make for dinner when I'm looking for recipes that are quick, easy, healthy, and tasty! This seafood staple cooks fast, and it's packed with nutrition. All you have to do is add a simple glaze, sauce, or a few herbs and spices.
Serve salmon with rice, pasta, veggies, or any of your favorite side dishes, and you'll have a simple meal ready to go.
These are my favorite salmon dinner ideas, and I hope you'll love them too. Choose from sheet pan dinners, grilled fish, and all types of salmon and veggie recipes. Bookmark these easy ideas for weeknight meals, meal prep lunches, or special dinners that will wow your guests.
Tip!
The FDA recommends eating salmon or other seafood 2 to 3 times a week for its many health benefits. It is a fatty fish filled with Omega-3, which is good for heart health, plus it's a great source of protein and other nutrients.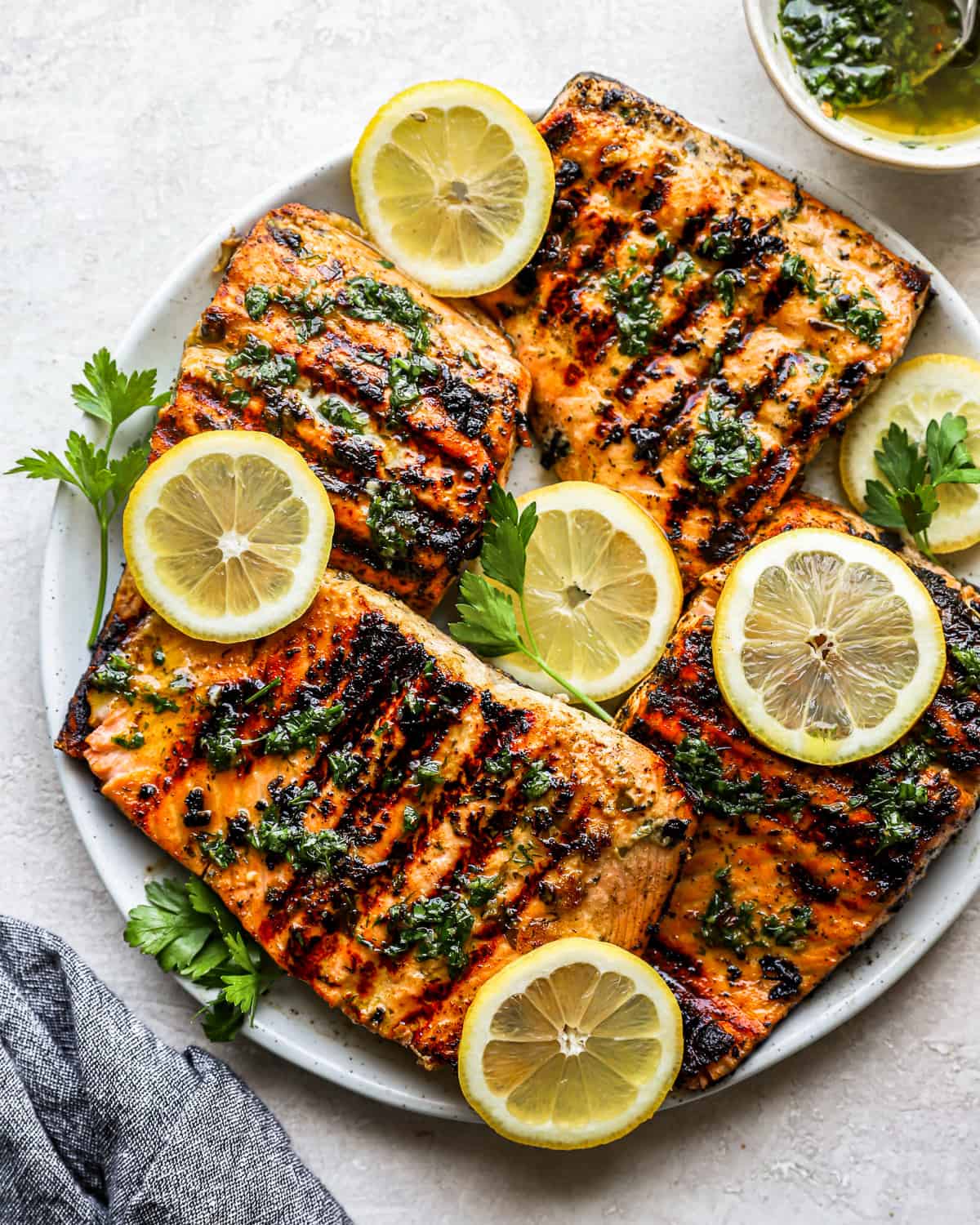 Grilled Salmon Ideas for Summer
With summer in the air and grilling season in full swing, these grilled salmon ideas are the perfect thing to make for dinner right now.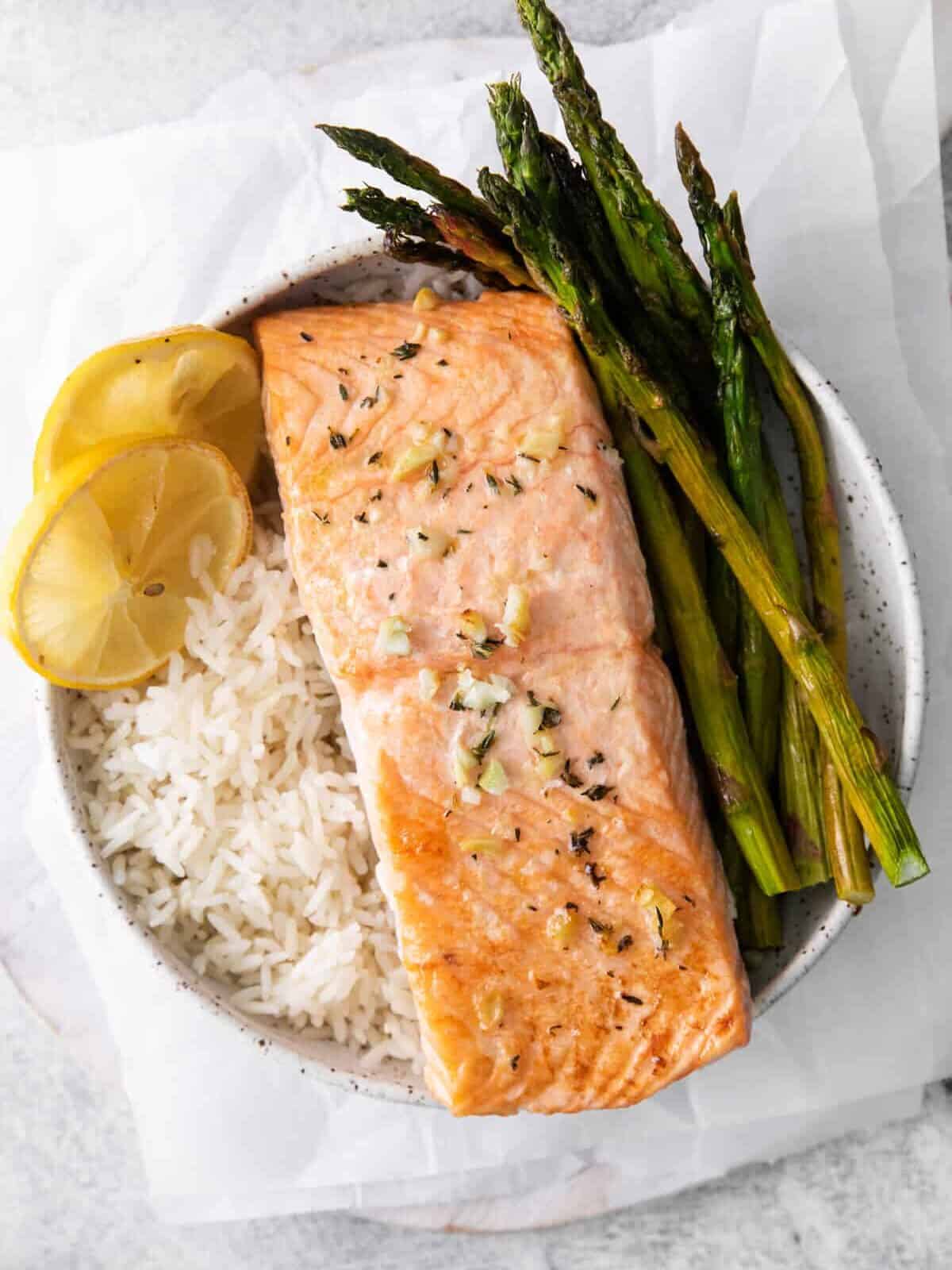 Healthy Salmon Dinner Recipes
Salmon is always a great dinner idea if you're looking for something healthy. It's lean and filled with nutrients, so it's easy to make a well-balanced dinner with these recipes at the center.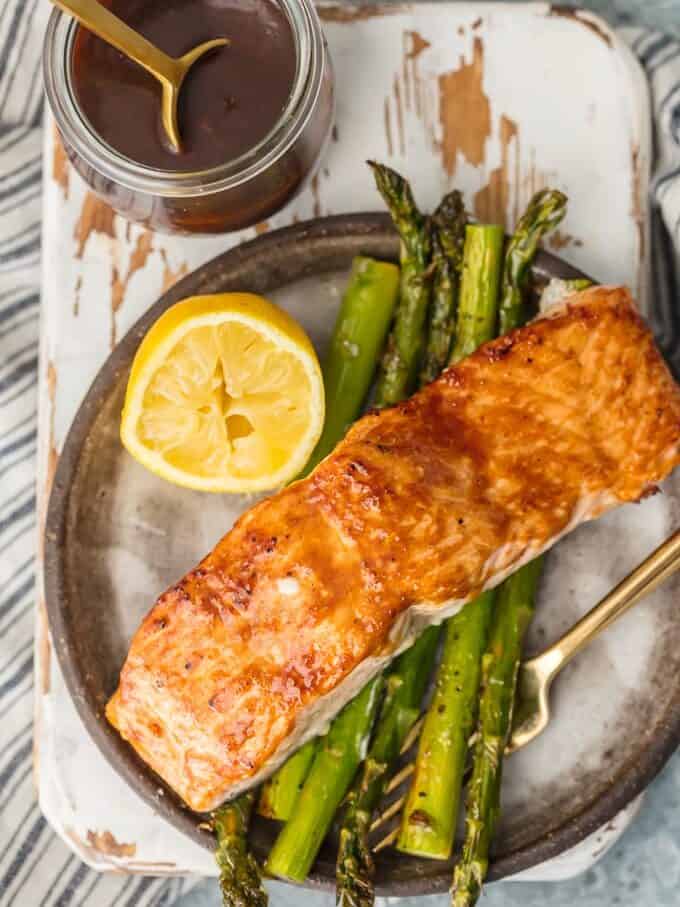 Salmon Sheet Pan Dinners
These sheet pan meals are a quick and easy way to get dinner on the table! Combine flakey salmon with fresh vegetables, tasty glazes, and pop it in the oven.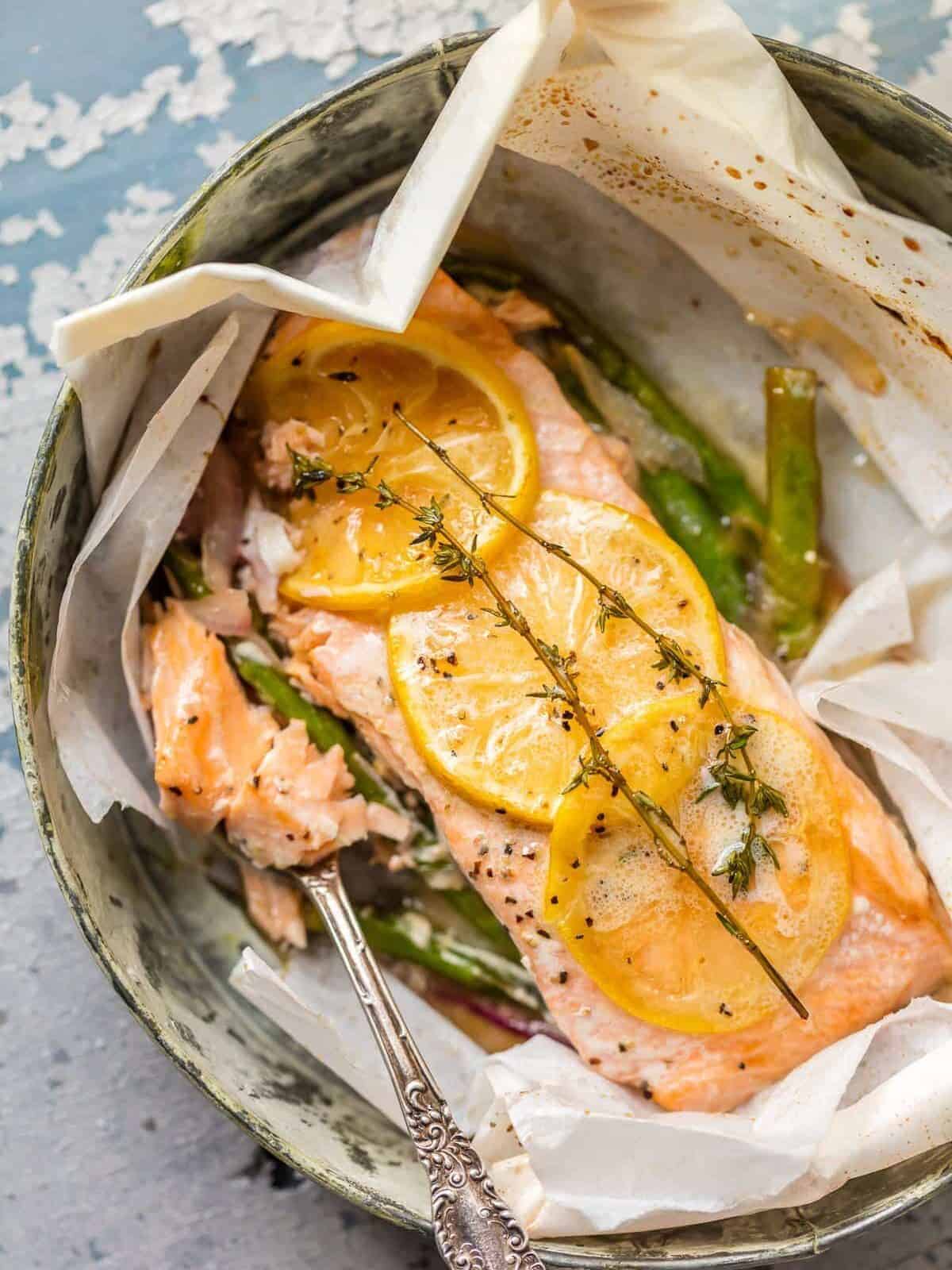 Quick and Easy Salmon Meals
Since fish cooks fast, you'll never be in the kitchen long when you're making salmon for dinner. These ideas are all so quick to make!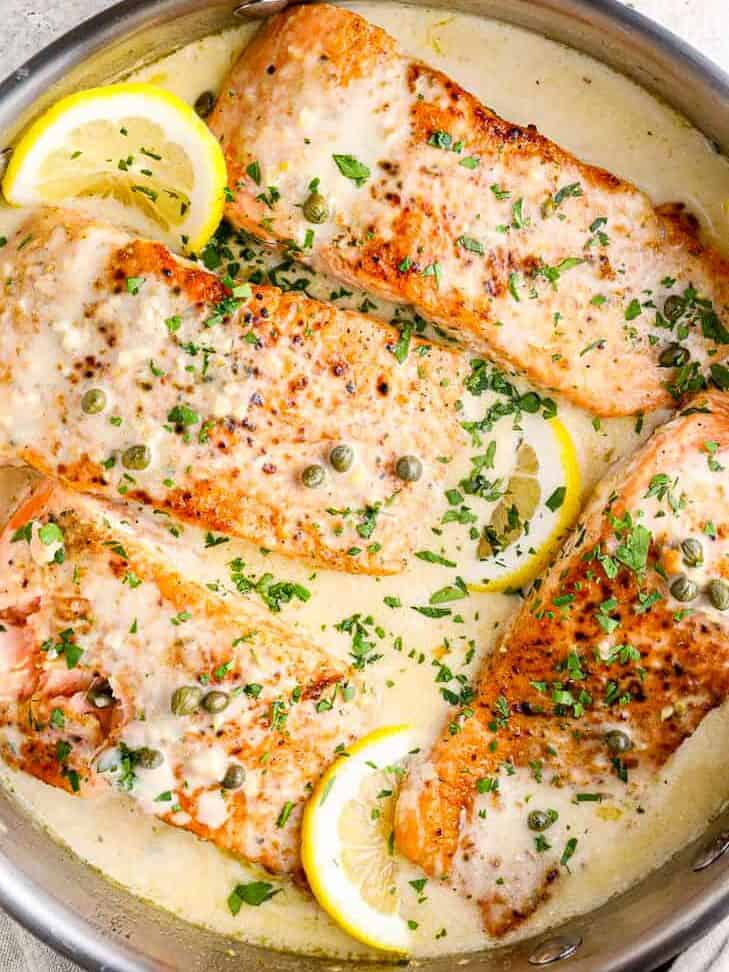 Flavor-packed Salmon Dinner Ideas
These recipes are filled with flavor! Salmon isn't boring when it's so well-seasoned, cooked in delicious sauces, and served with your favorite side dishes.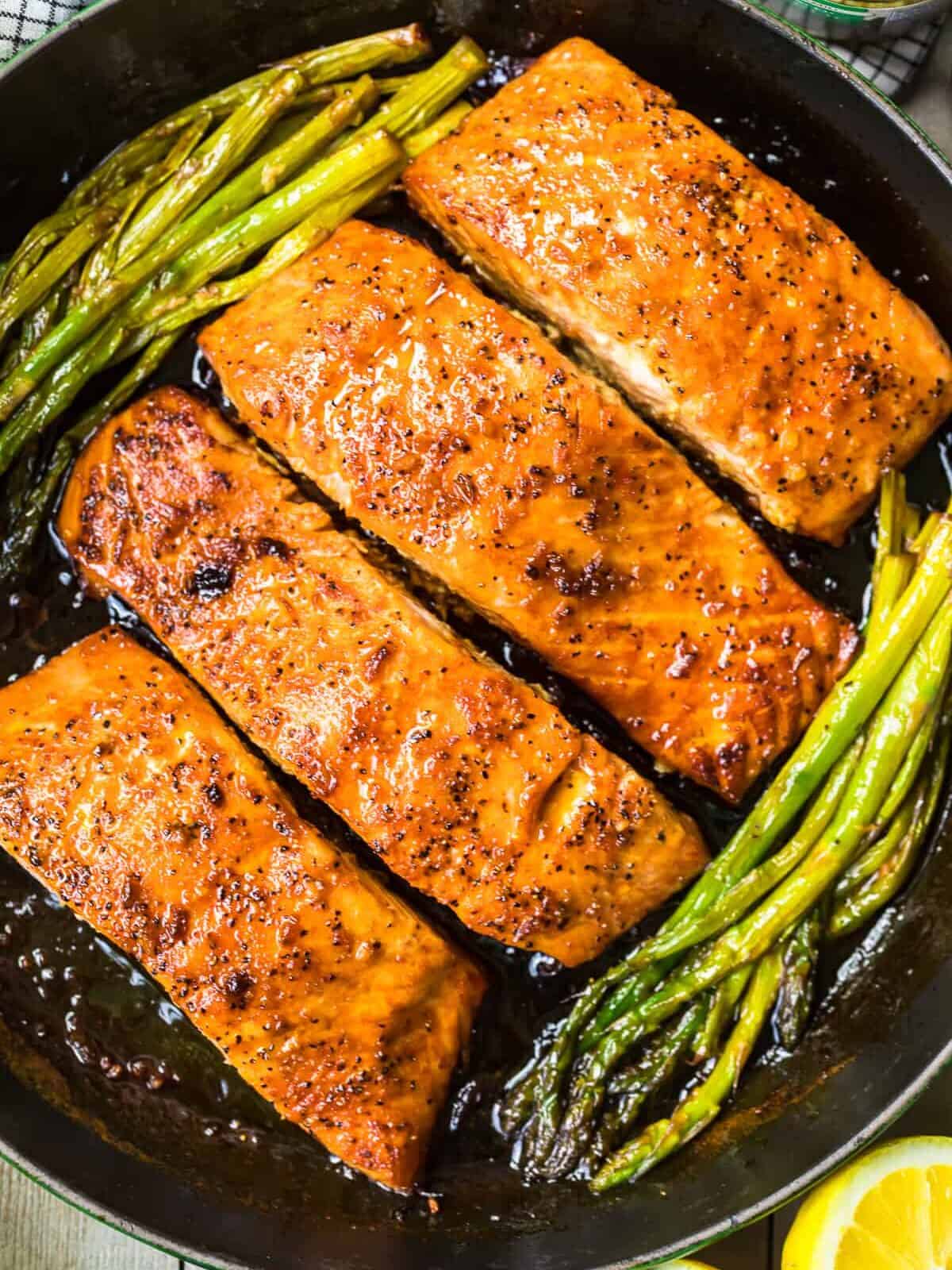 What do you serve with salmon for dinner?
For healthy salmon dinner ideas, I usually serve it with some combination of grains and vegetables. A baked or grilled salmon fillet served over white or brown rice (like this Instant Pot basmati rice), along with broccoli or asparagus is a delicious and simple meal.
But one of the best things about salmon is that it can easily be served with all kinds of veggies, side dishes, pastas, salads, and more. It goes well with grilled veggies, vegetable stir fry, roasted baby potatoes, or cucumber tomato salad.
Now that you've got all these delicious salmon dinner ideas to choose from, you have no excuse not to make a healthy dinner tonight. With so many tasty and easy recipes, you'll have meals for weeks!
More Easy Dinner Ideas
If you're looking for more easy, healthy, and delicious dinner ideas for your weekly menus, we've got plenty more recipes for you to try.
Recipe Roundups