This bourbon brown sugar salmon is one of my faves! It's a few steps of marinating, toasting the pecans, glazing, and baking, but TOTALLY worth it! Give it a try, you won't be disappointed.
when i lived in florida, i LOVED the fresh seafood.  anyone who is close to jacksonville, florida…you have to try Sliders.  yum.  my very favorite.  we visited Jacksonville in november…and of course i had to take Pat to sliders.  i WISH i had a picture of the amazing salmon i had there.  ugh.  so so so so good.
missouri is quite a different story from florida as far as seafood goes.  (one of pat's favorite restaurants is Red Lobster…this is what i'm dealing with…)   but still…i'm willing to give seafood recipes a try.  i love it that much!
this recipe is so simple…and we really loved it.  it has the right amount of spice, sweetness, and texture.  i loved the way the toasted pecans created a crunchy layer on top.  delicious!!
the instructions in the recipe break it out step by step…below are pictures of marinating the salmon, scout helping me toast the pecans, glazing the salmon in-between baking, and the final product!!!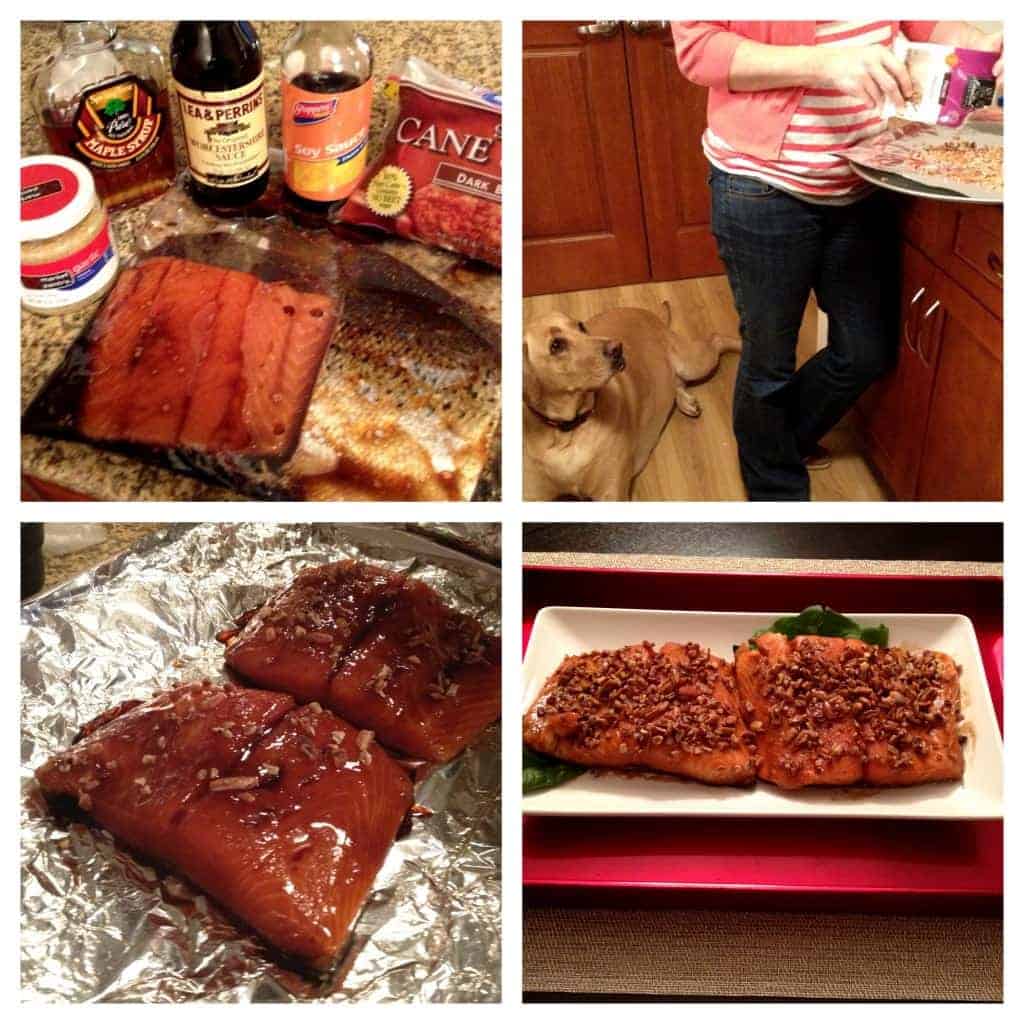 i will definitely be making this again.  this would be a great recipe for having friends over…so easy to make, and turns out flaky, sweet, crunchy, and delicious!  Pat said it was better than Red Lobster!!!!!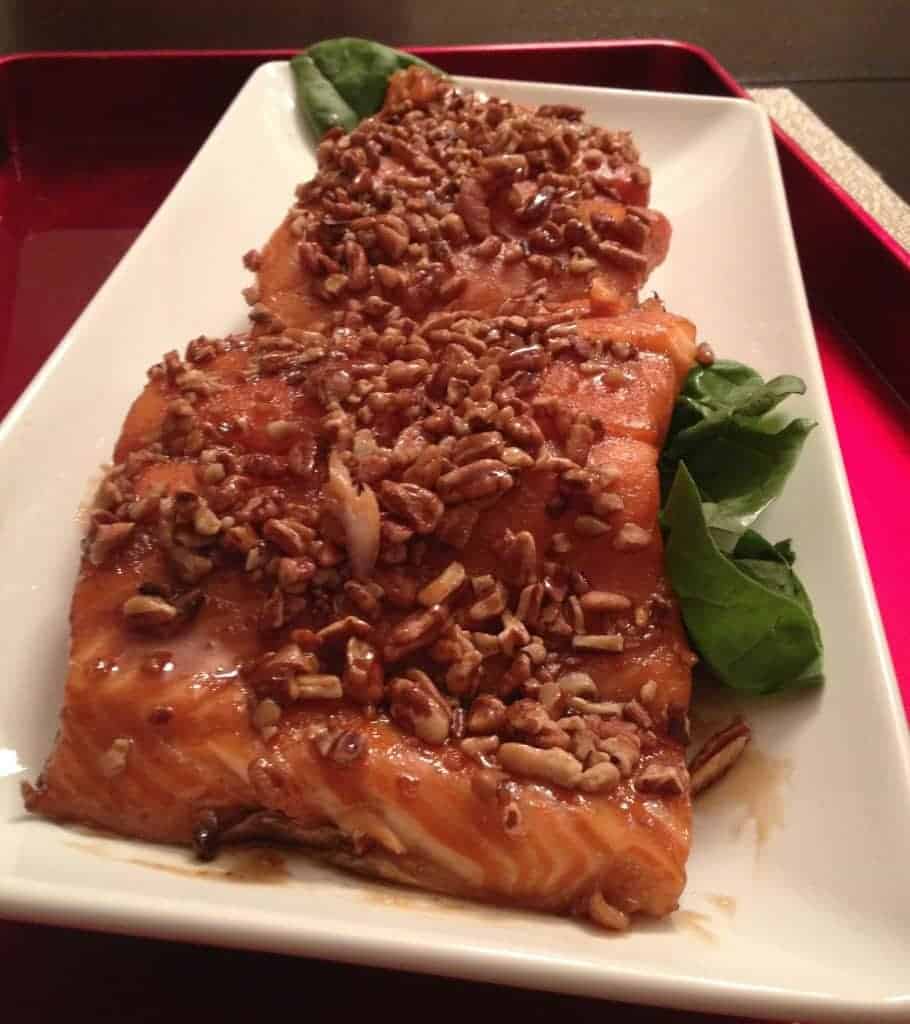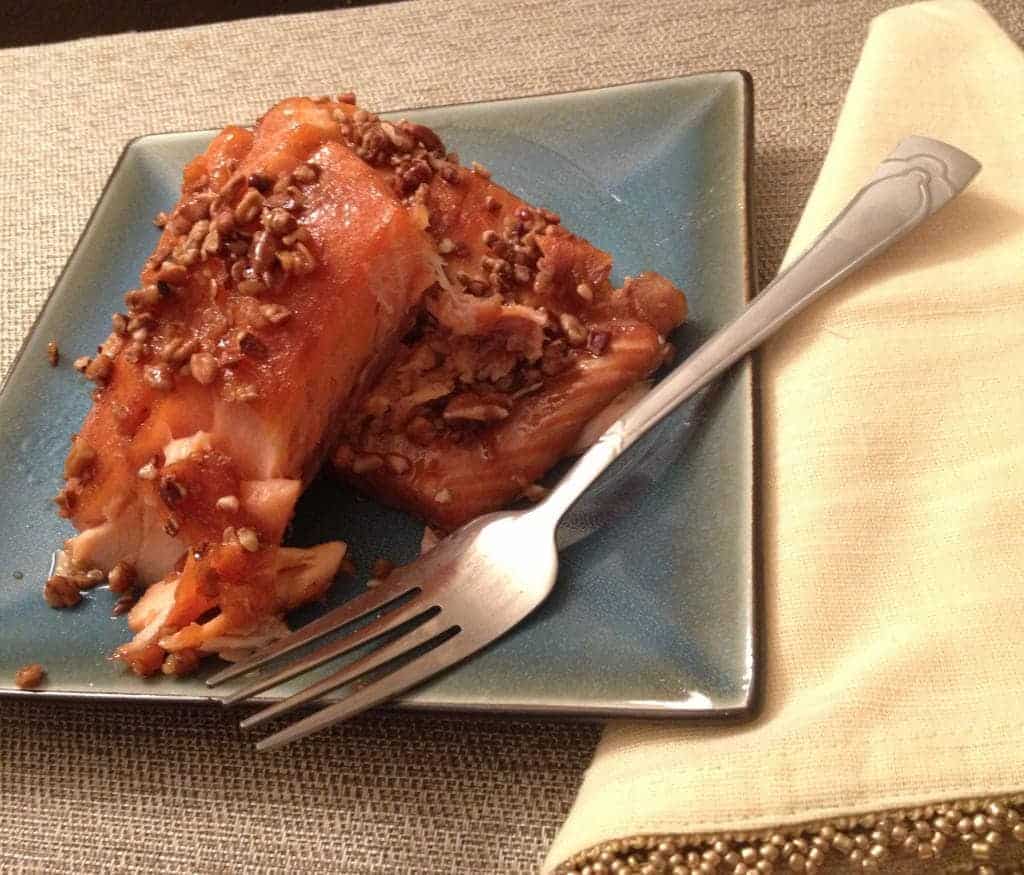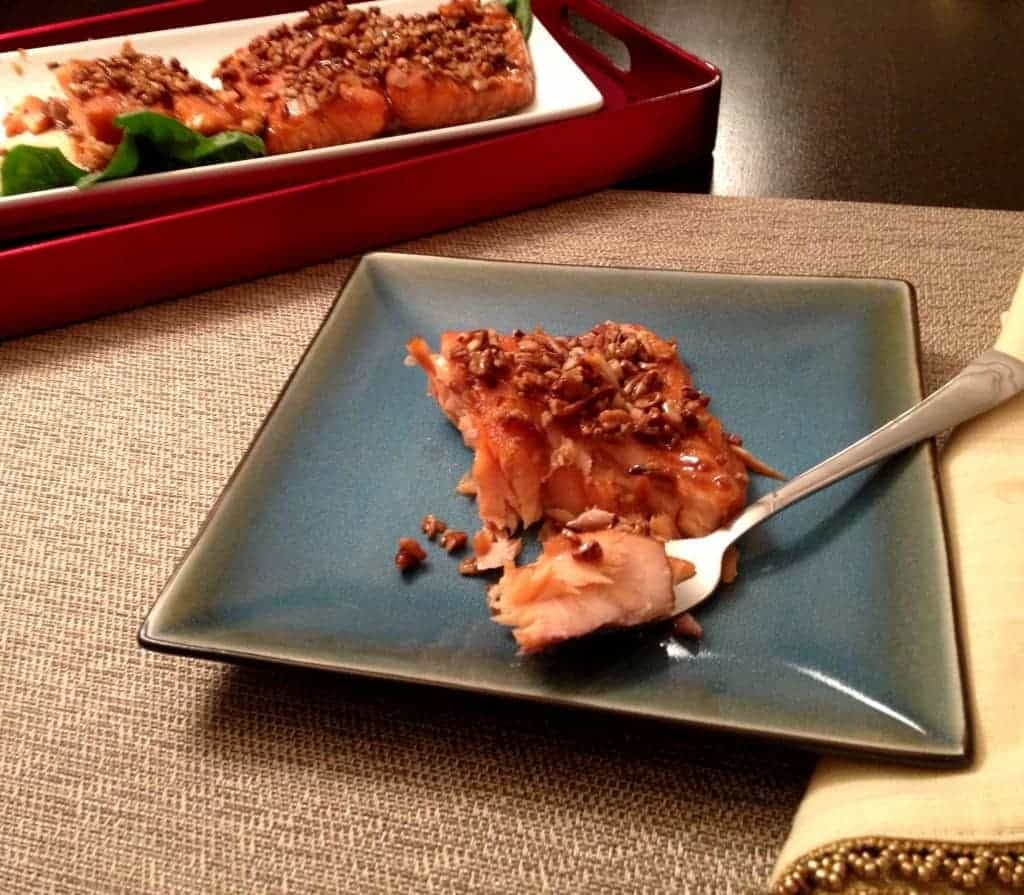 enjoy!!!