Cook up the most delicious salmon in your air fryer with this easy recipe. Perfectly cooked every single time, this seasoned air fryer salmon is perfect for a healthy weeknight meal.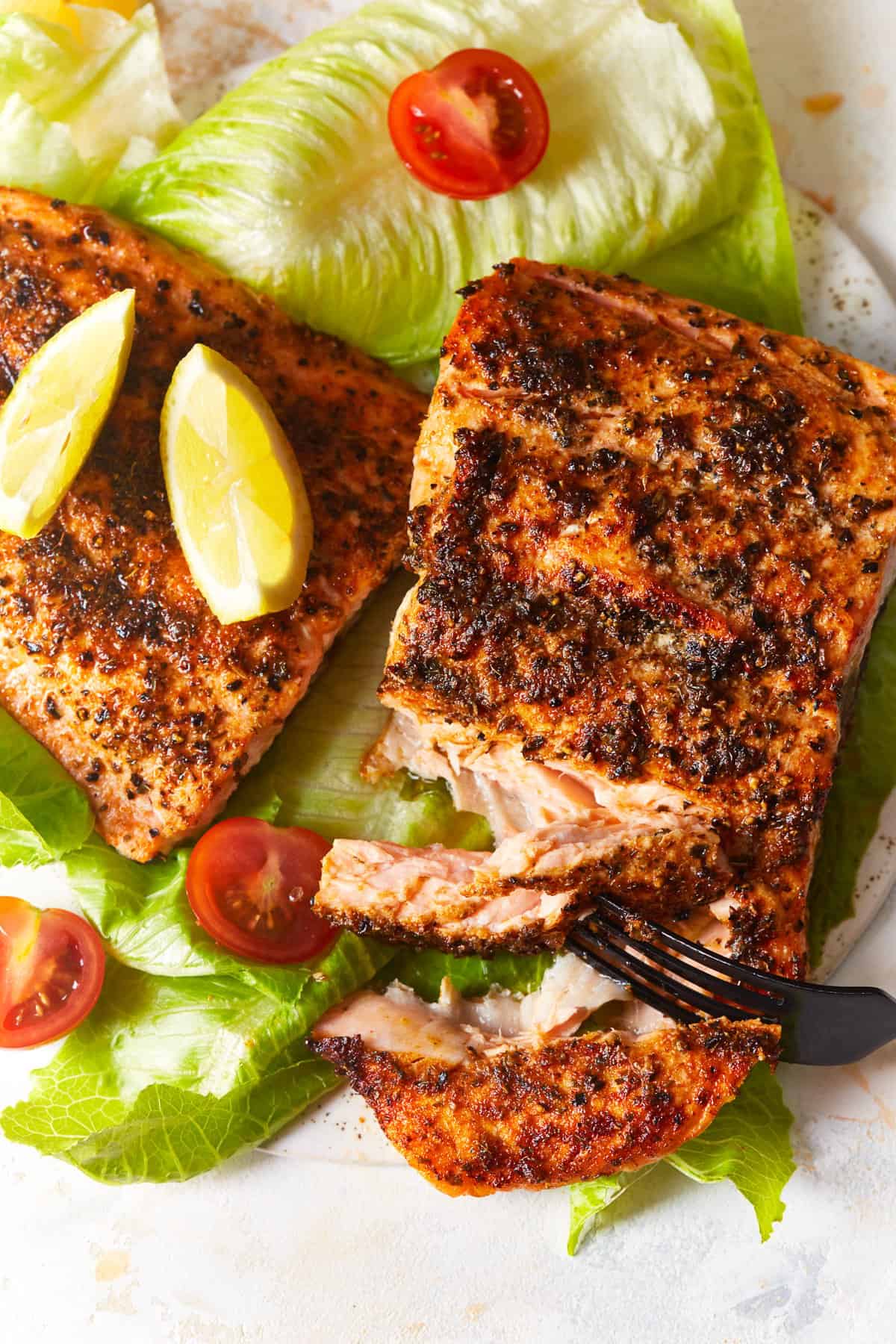 What's in this Air Fryer Salmon Recipe?
Seasoned with a few herbs and spices, the air fryer cooks the salmon so well, with very little effort on your part!
Salmon: This recipe is for salmon filets that are approximately 1 inch thick, 2 inches wide, and 6 inches long. Keep in mind that smaller pieces of salmon will cook more quickly and larger pieces may take longer.
Oil: Olive oil helps the salmon brown and ensures that we get a crisp exterior and juicy interior. Feel free to swap the olive oil for your favorite cooking oil (grapeseed, avocado, etc.).
Seasonings: Oregano, salt, pepper, paprika, and garlic powder create the perfect blend of earthy, salty, smoky goodness!
Pro Tip: This spice blend works well on just about any fish!
Spicy Air Fryer Salmon
This dish is full of complex flavors that pair well with just about anything. To take the heat up a notch, add a few shakes of crushed red pepper flakes or cayenne pepper to the spice blend.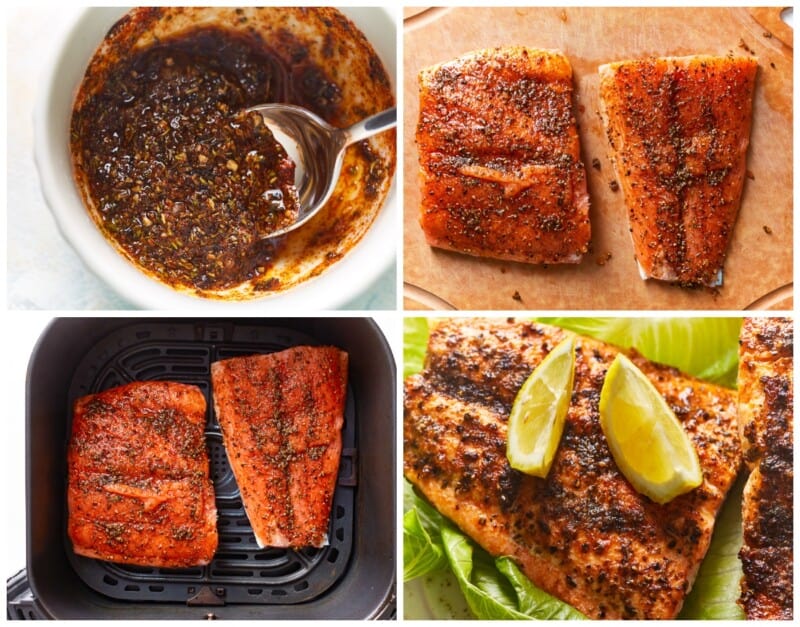 Why use an air fryer?
The air fryer is one of my most used kitchen appliances. It cooks food so quickly, and you don't have to add loads of extra oil so it's a great healthy option. The salmon is so perfectly cooked and juicy, you get all those delicious fried flavors without the effort and calories! Small Air Fryers works great for this recipe!
Can I make this recipe with a different type of fish?
Yes, you could use this seasoning on trout, cod, or halibut in place of the salmon. Just keep in mind that you may need to adjust the cooking time according to the type and thickness of the fish.
Should I air fry salmon with the skin on?
There's absolutely no need to remove the skin unless you want to. The salmon will still crisp up nicely with or without the skin. I always recommend placing the salmon skin side down in the air fryer basket.
Can I air fry salmon from frozen
While I recommend thawing frozen salmon before air frying it, if you're in a hurry, you can place the frozen salmon fillets in the air fryer basket to defrost them at 360°F for 5 minutes.
Can you cook this another way?
If you don't have. an air fryer (get one!) you can still make this recipe in the oven or on the stovetop. The seasoning mix is so delicious so don't miss out! You can pan-fry the spiced salmon in a little oil for about 4 minutes on each side, or bake it in the oven at 375°F for 12-15 minutes.
How can I tell when salmon is finished cooking?
The easiest way to see if your salmon has finished cooking is to gently press down on the top of the fillet with a fork or your finger. If the flesh of the salmon flakes, it's finished cooking. The proper internal temperature of cooked salmon is 145°F.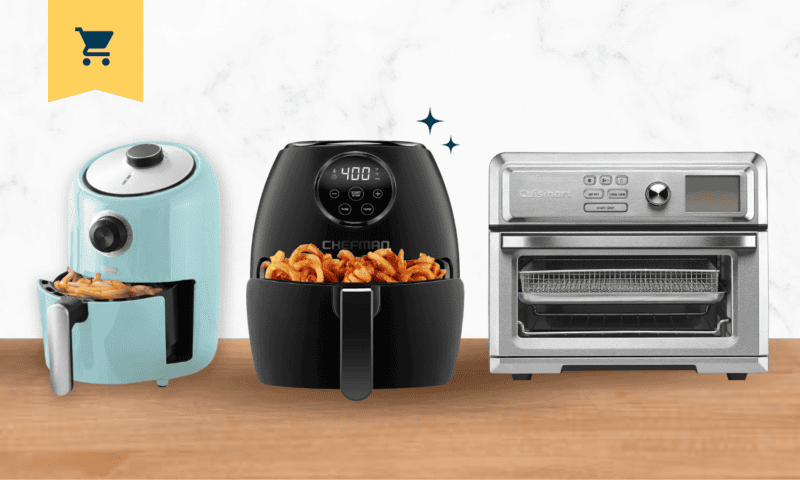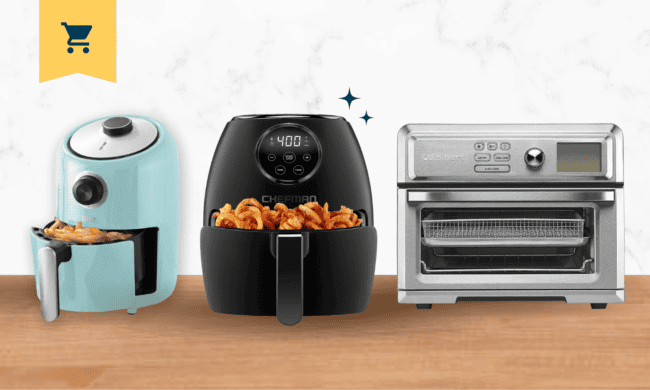 Best Small Air Fryers
We have reviewed our top 6 Small Air Fryers! Get reviews, pros, cons, and prices!
Top Small Air Fryers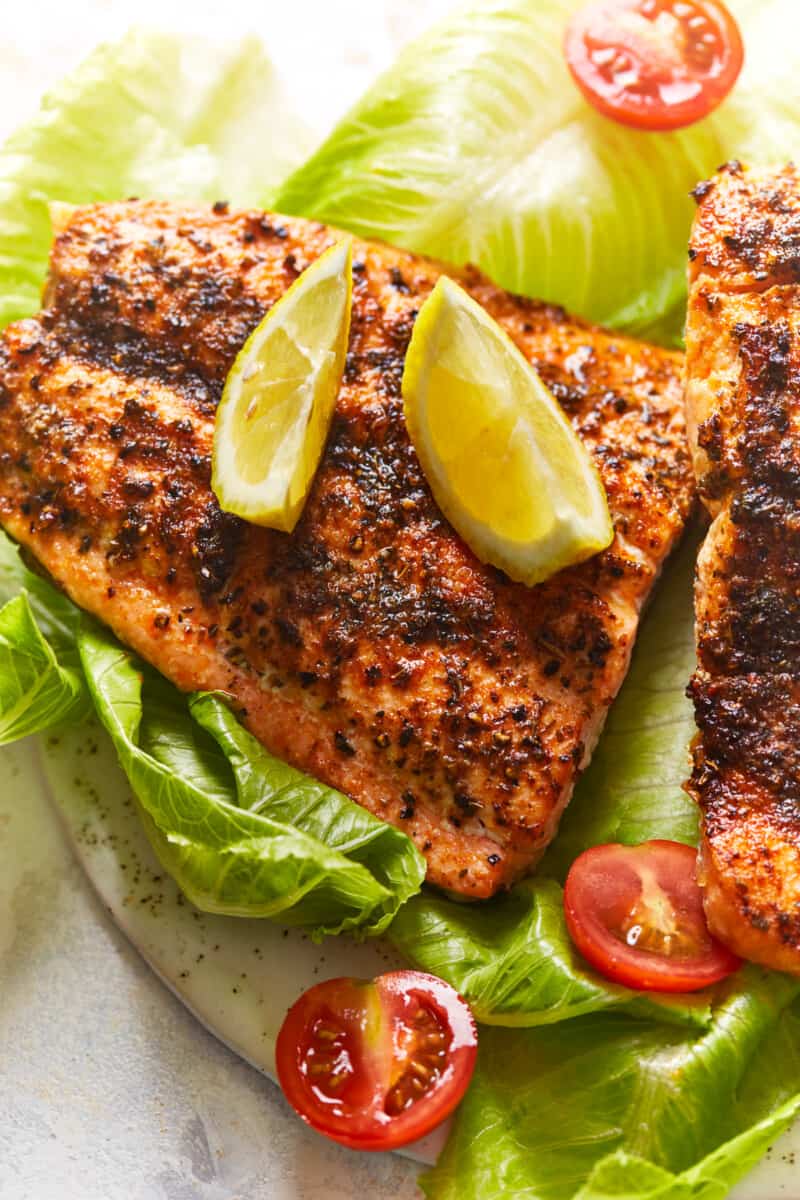 How to Store and Reheat Air Fryer Salmon with Skin
Store leftover air fryer salmon in an airtight container in the refrigerator for up to 3 days. I always recommend enjoying leftover salmon cold, but you can also reheat it gently in the microwave.
How to Freeze an Air Fryer Salmon Fillet
Freeze air fryer salmon in an airtight container for up to 4 months. Allow salmon to thaw overnight in the refrigerator before reheating or enjoying cold.
What to Serve with Crispy Air Fryer Salmon
This seasoned salmon is great served with all of your favorite veggie, potato, or salad sides. I served mine on a bed of romaine lettuce and tomatoes with sweet and spicy salad dressing (pictured). Try yours with cucumber tomato salad, loaded scalloped potatoes, asparagus almondine, or Pennsylvania Dutch beans.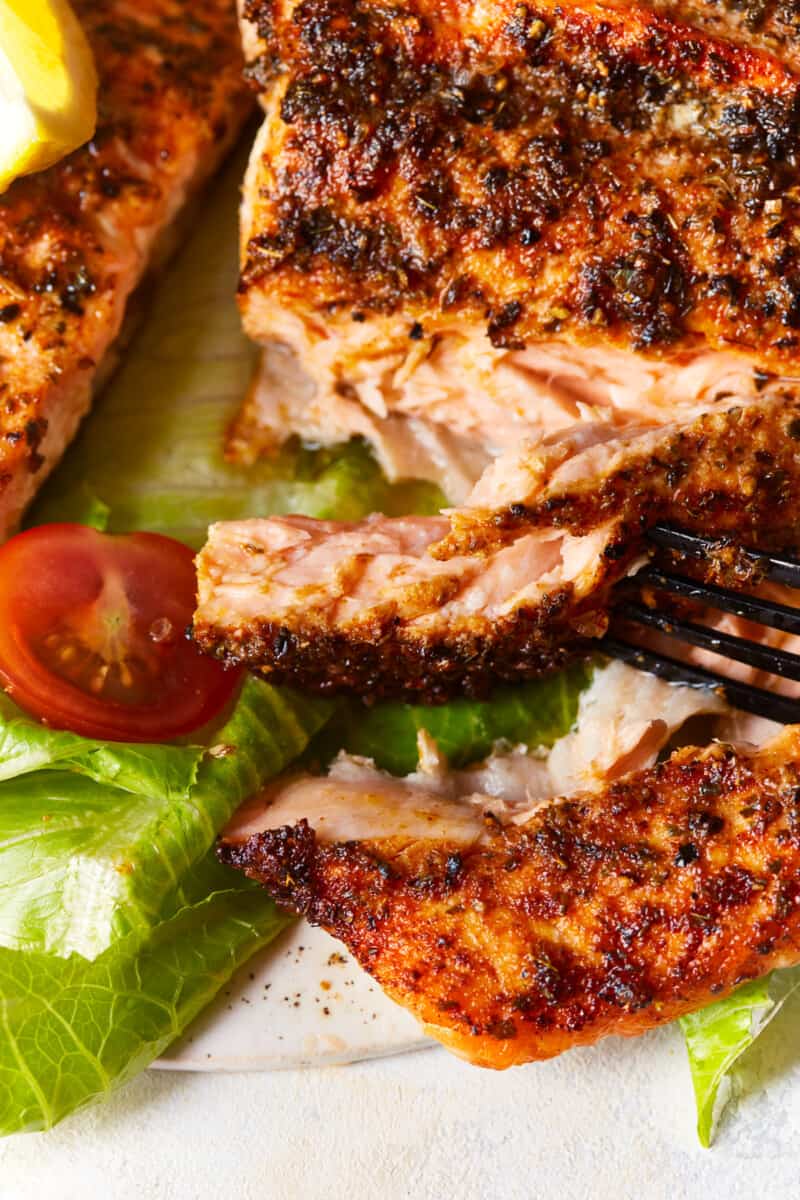 More Air Fryer Salmon Recipes We Love