This easy broccoli salad is honestly the best recipe you will find for this classic side dish! Made with bacon and cranberries, the creamy salad is perfect for Thanksgiving and Christmas. Colorful and packed full of flavor and texture, it's ready in 15 minutes!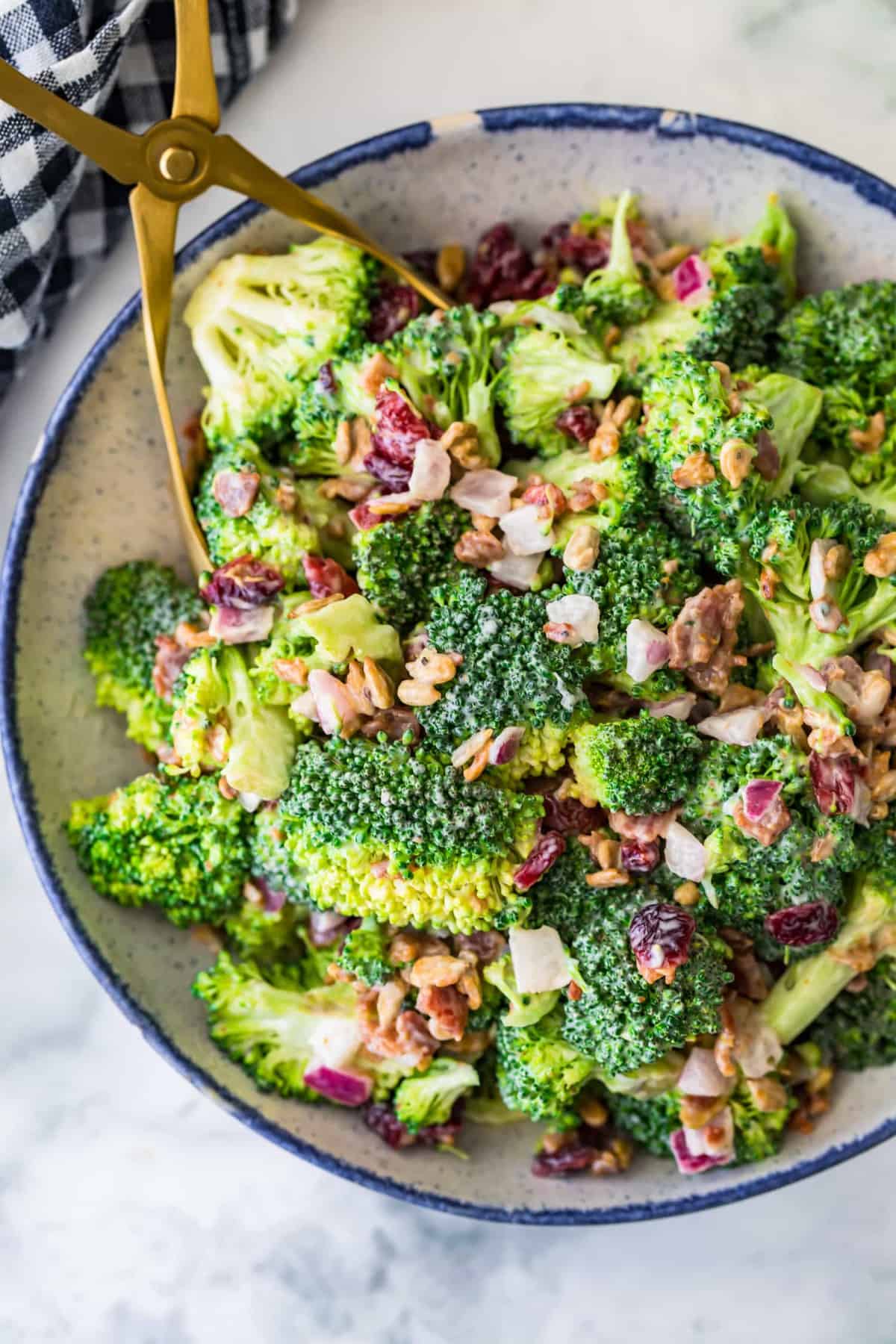 The classic broccoli salad has had a makeover! My recipe is so creamy and delicious, it's a perfect side to serve to friends and family over the holiday season.
Creamy Broccoli Salad is a must make for Summer or any time of year. It's the ultimate side dish for so many dishes, from burgers to hot dogs to more!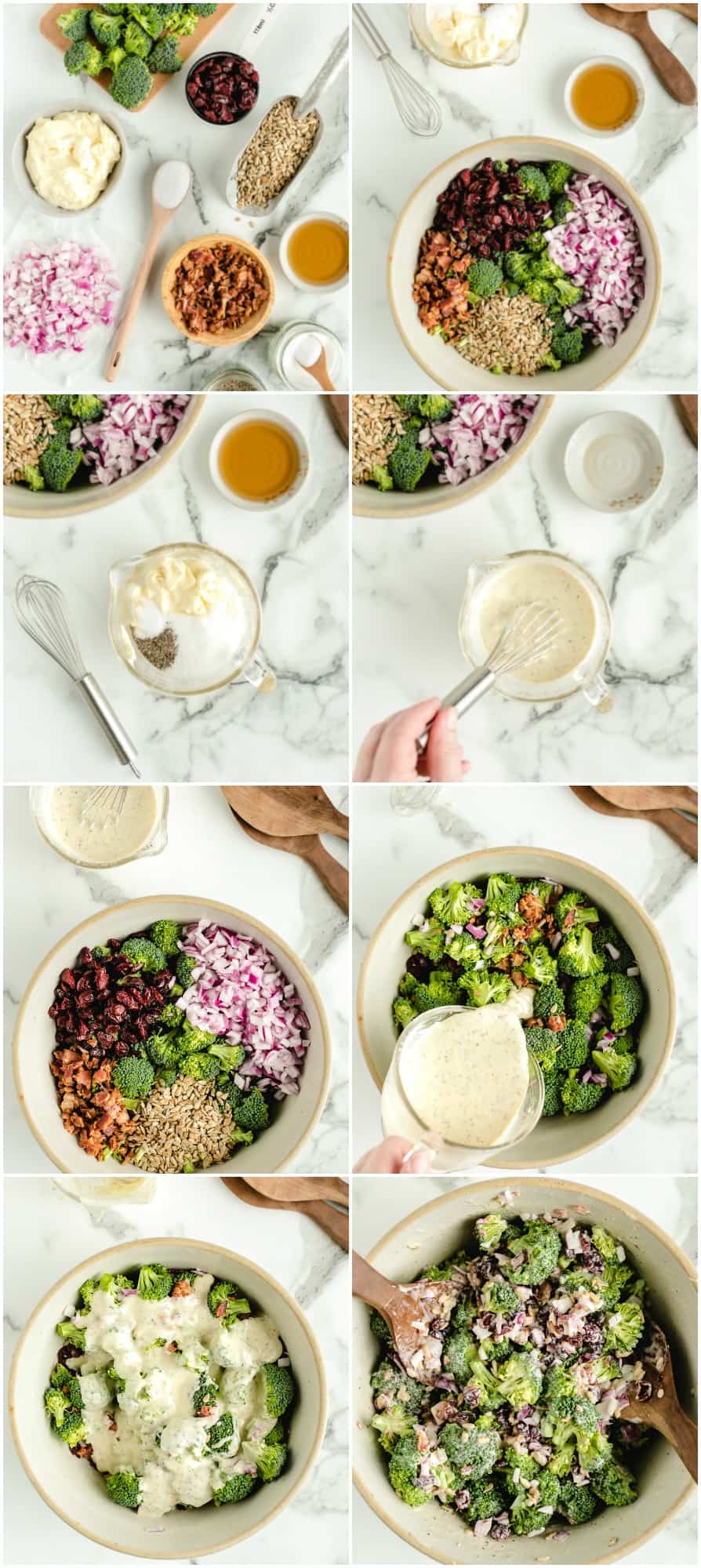 How to Make The BEST Broccoli Salad
Place broccoli, cranberries, bacon, onion, and sunflower kernels in a large bowl.
In a medium bowl, whisk together the mayo, vinegar, sugar, salt, and pepper.
Pour mayo mixture over broccoli and use a mixing spoon to toss/fully coating the broccoli.
Serve immediately or store in the fridge until ready to serve.
Enjoy!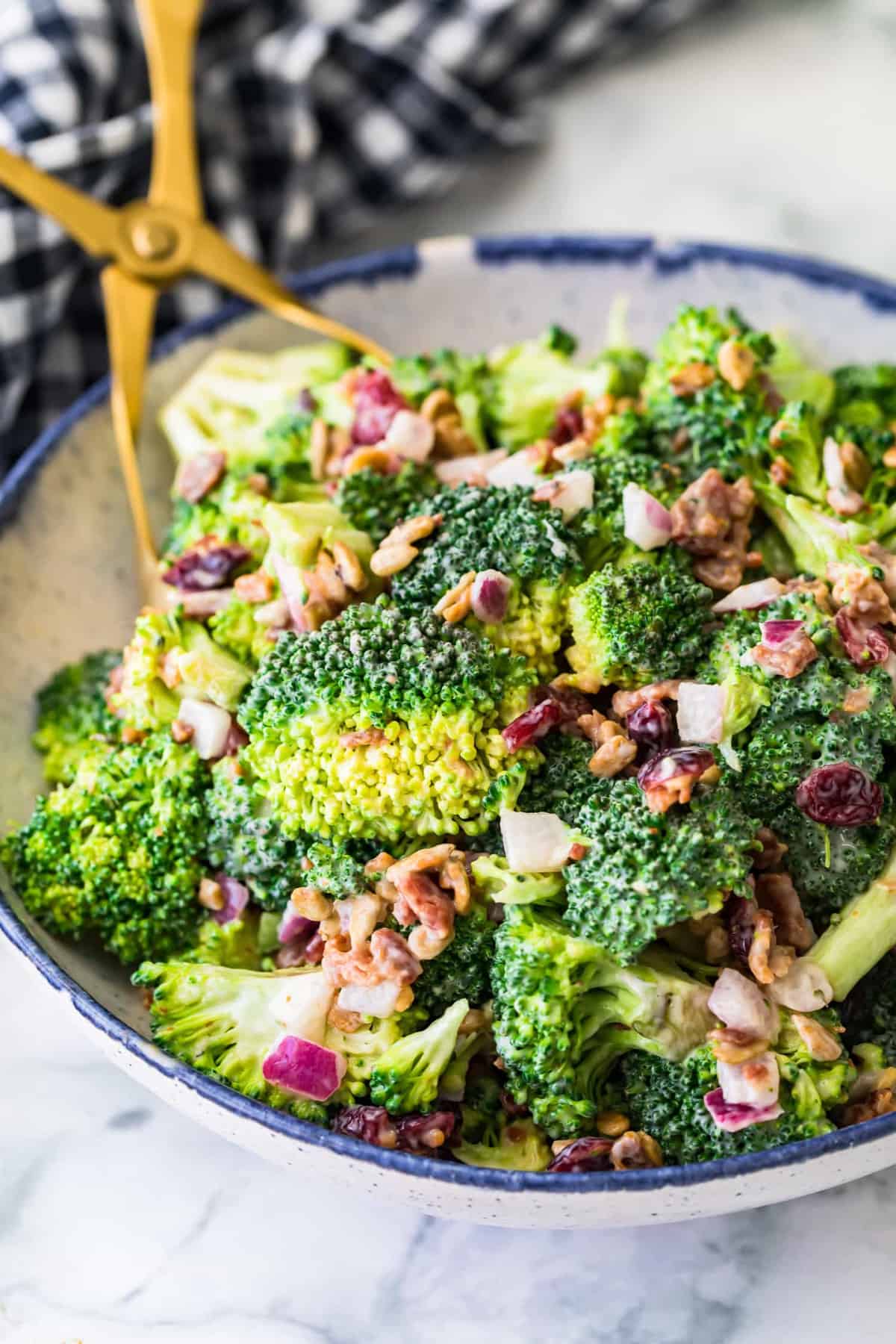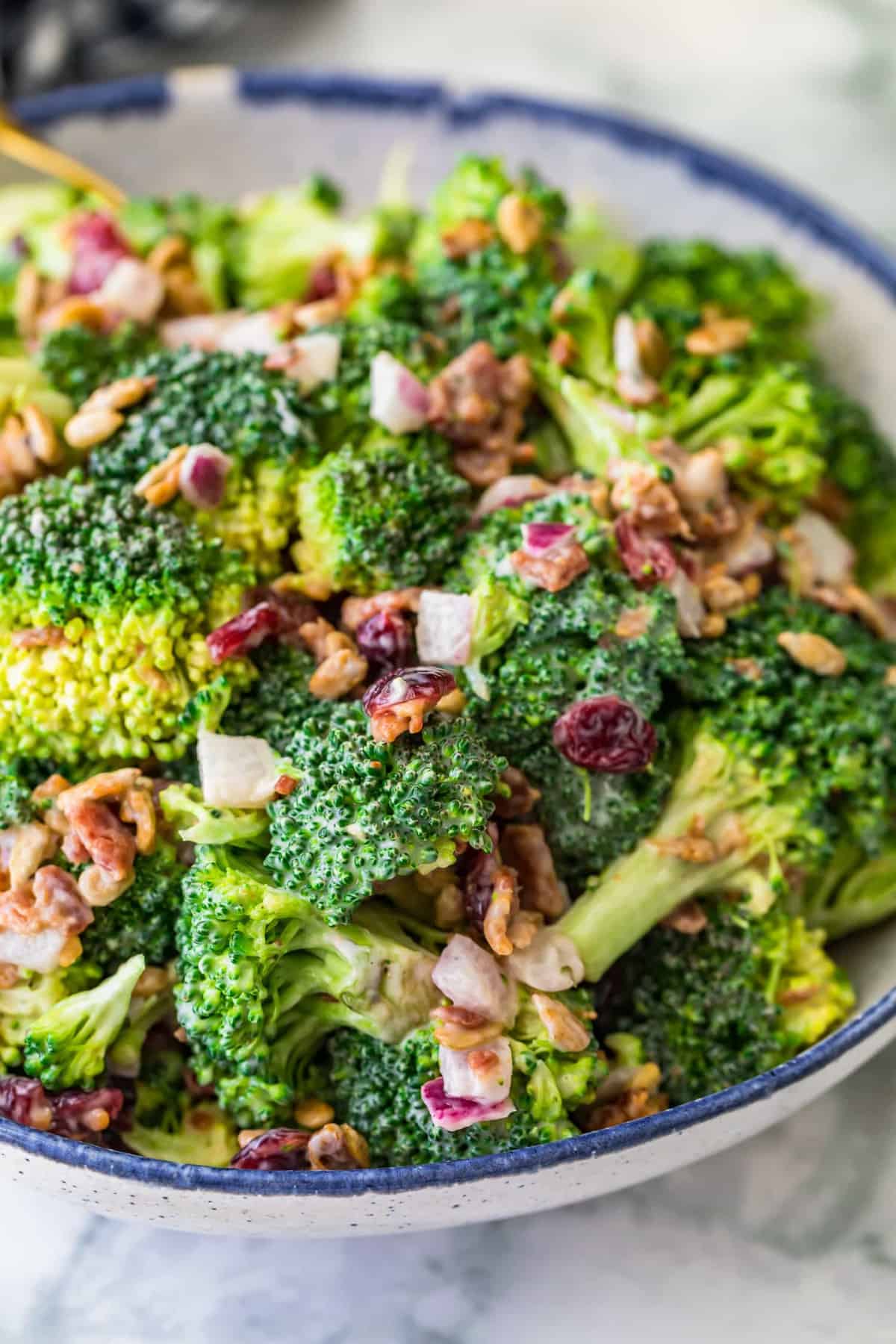 Why is this the best broccoli salad recipe?
I can't tell you how delicious this salad is – it's a real crowd pleaser!
Quick and easy to make, it takes just 15 minutes!
Loaded with texture from the crunchy broccoli and crispy bacon.
You can make the salad ahead of time for fuss free entertaining.
It's creamy and decadent!
Easy broccoli salad with bacon and cranberries
Did I mention this salad has bacon in it?! The bacon adds a wonderful smokey and salty flavor to the dish and, let's be honest, it's everyone's favorite bit! To add a festive element, I added in cranberries, which add a hit of sweetness as well as a pop of color!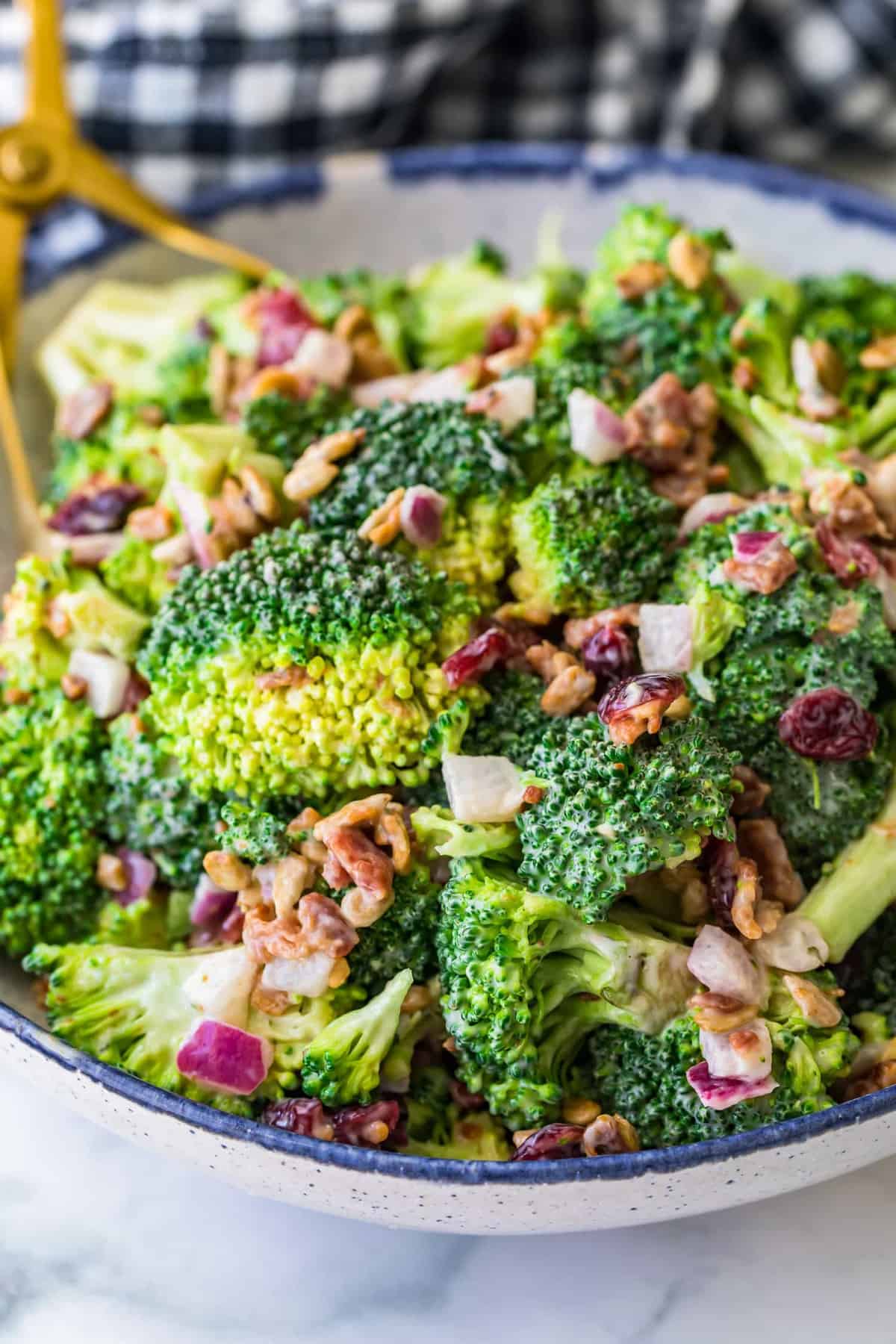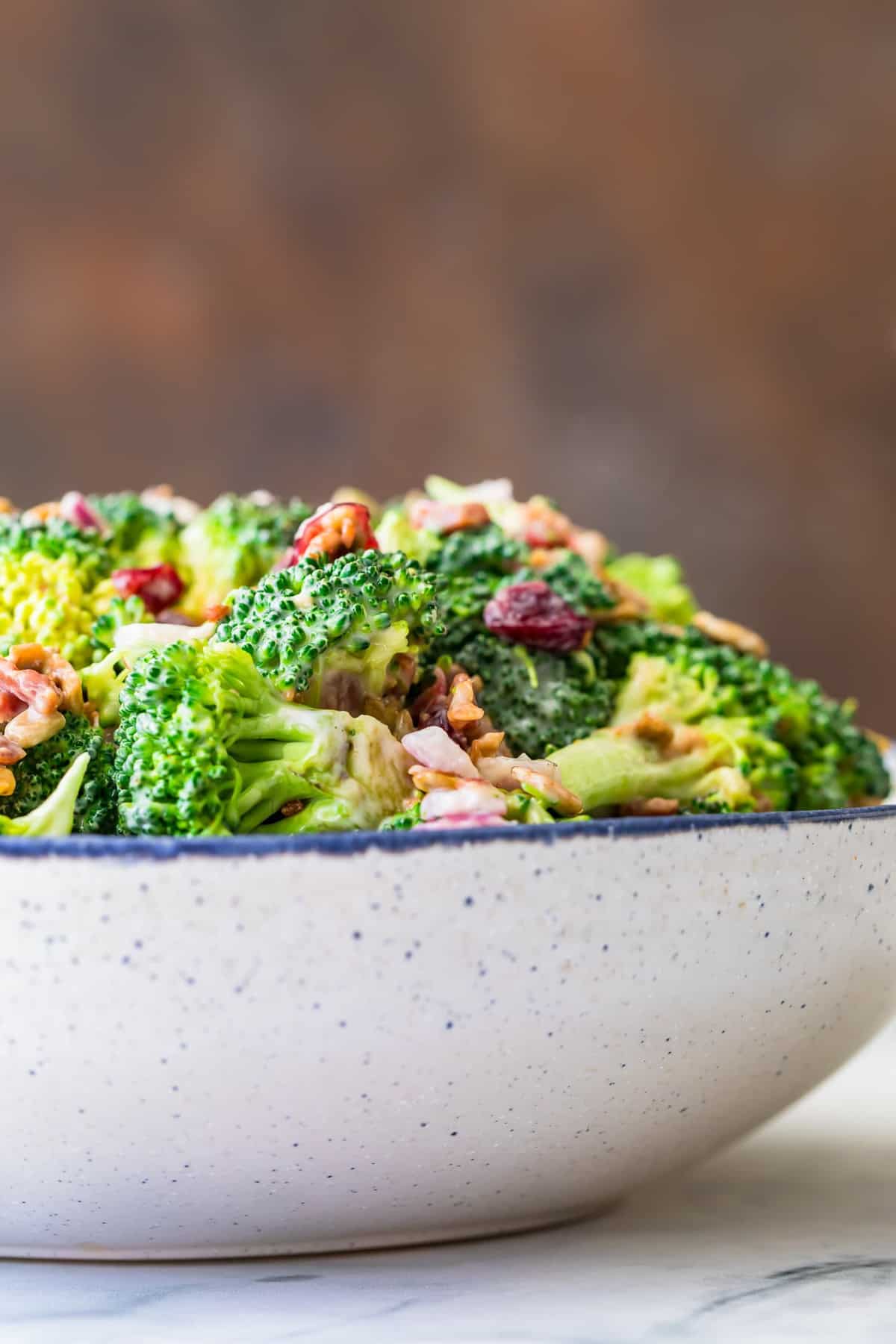 What do you serve with this side dish?
Because this salad is wonderfully creamy, it's perfect to pair with salty foods such as roasted and deli meats. It's a great side to serve with chicken as well as seafood dishes.
I love serving it to the table with a host of other side dishes and let everyone dig in! These recipes are all great to serve alongside: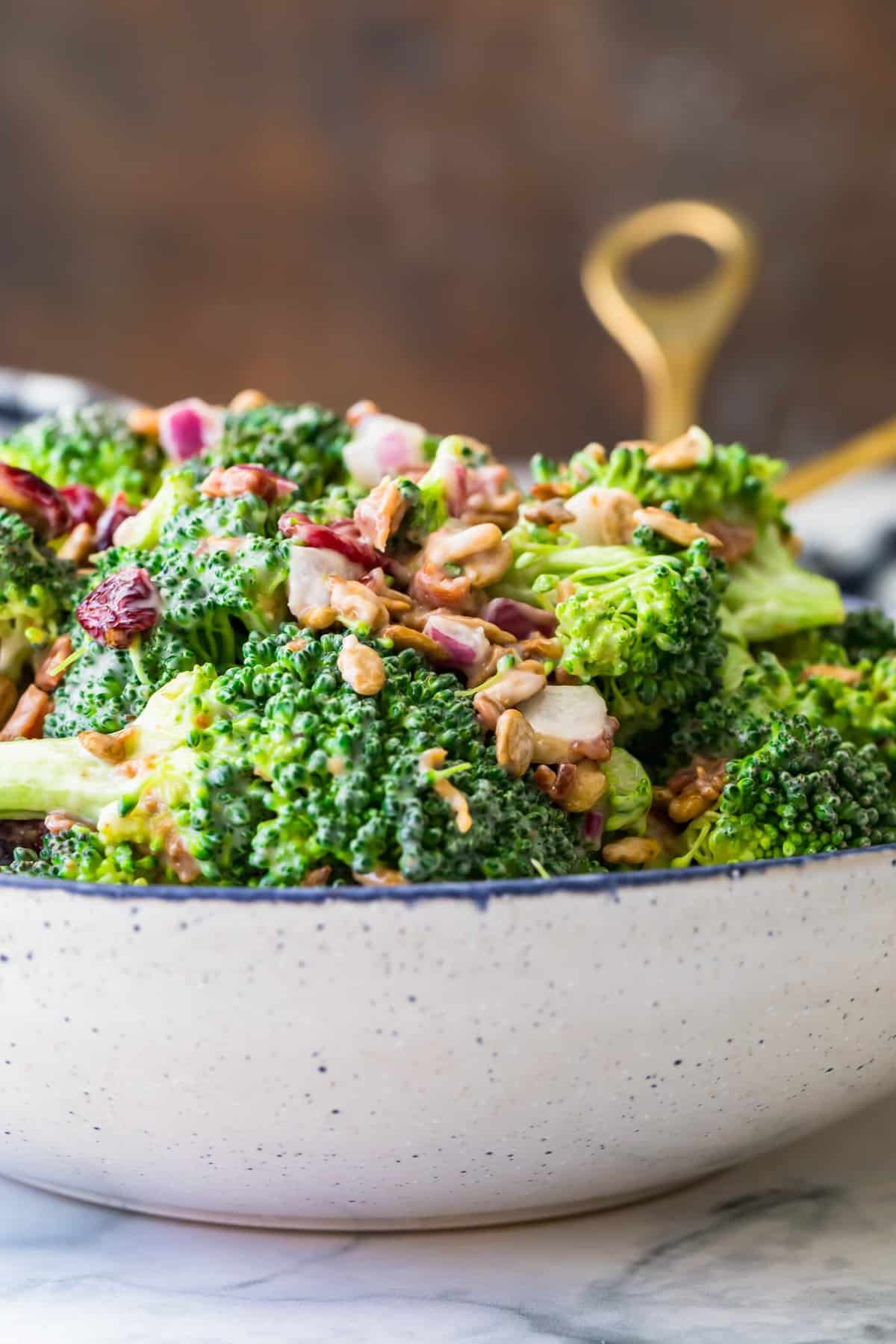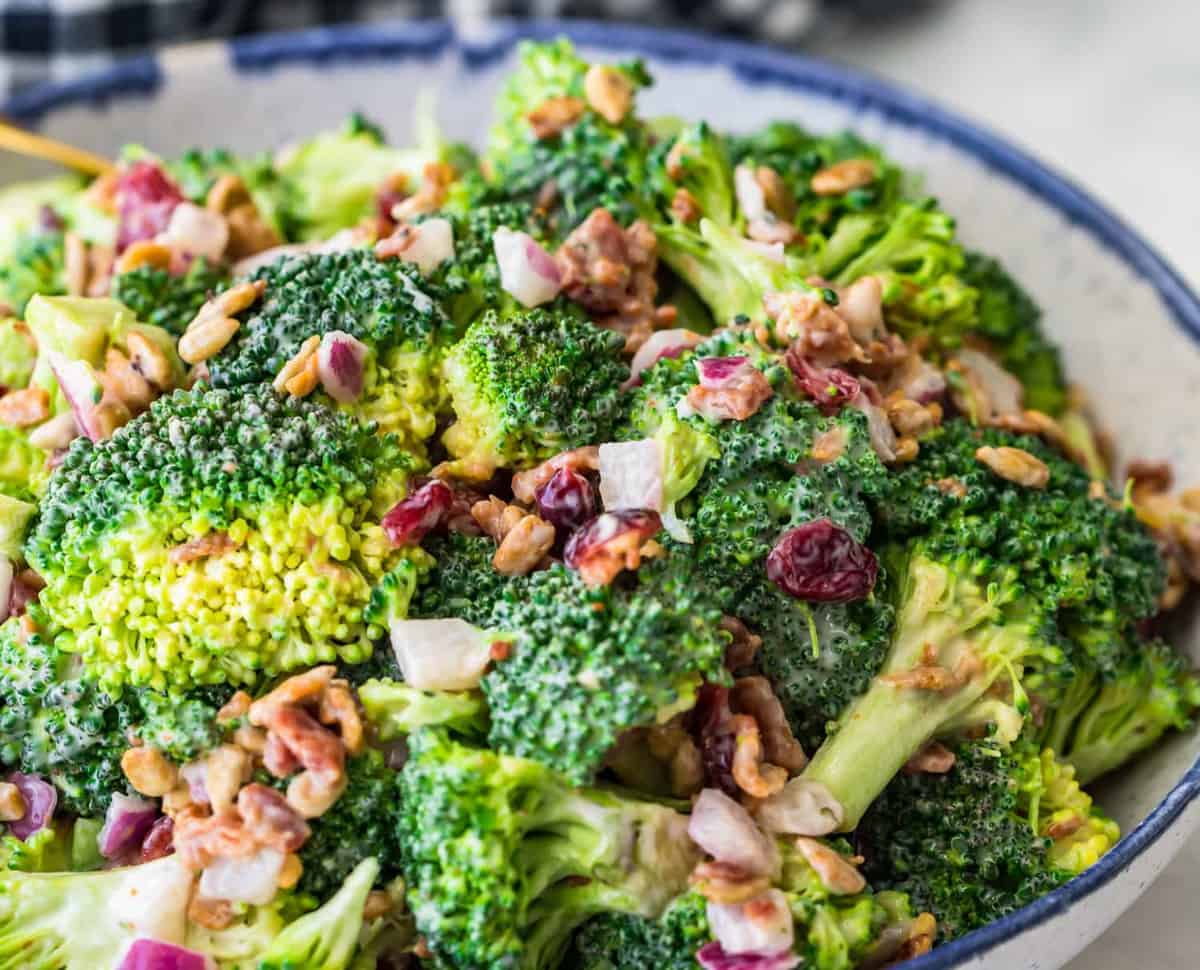 Top Tips for Making The BEST Broccoli Salad
Wash the broccoli and ensure that it is dried thoroughly.
To reduce the calorie and fat content, you can use a low or non fat mayonnaise.
The salad will keep for several hours, covered in the fridge.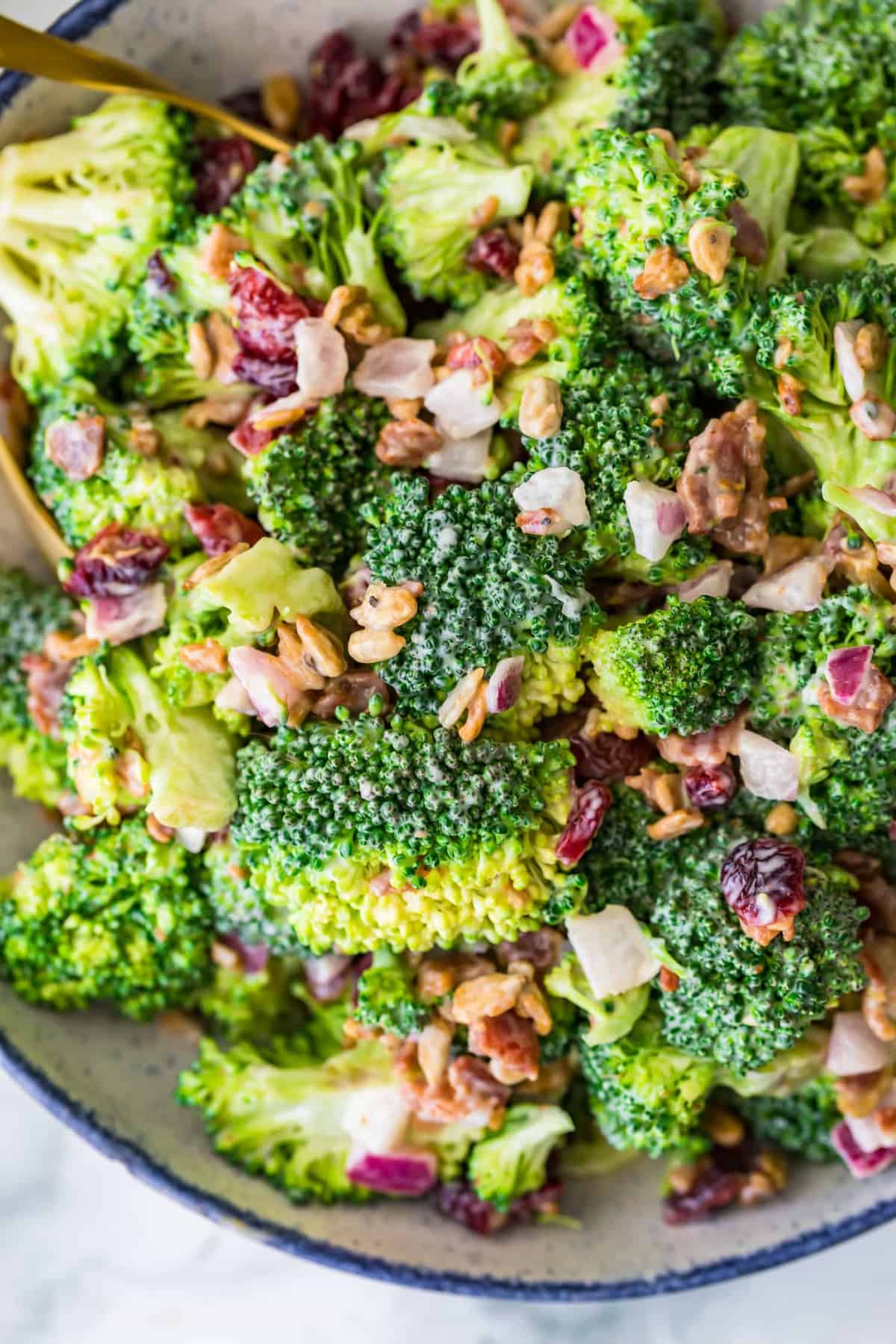 Be sure to check out these other holiday side dish recipes!
Best Herb Roasted Potatoes (Simple Seasoned Potatoes)
Roasted Balsamic Brussels Sprouts with Bacon and Pecans