CHERRY WHISKEY SOUR uses roasted cherries and homemade sour mix to create the BEST St. Patrick's Day cocktail recipe! You haven't lived until you've tasted a Best Ever Broiled Cherry Whiskey Sour!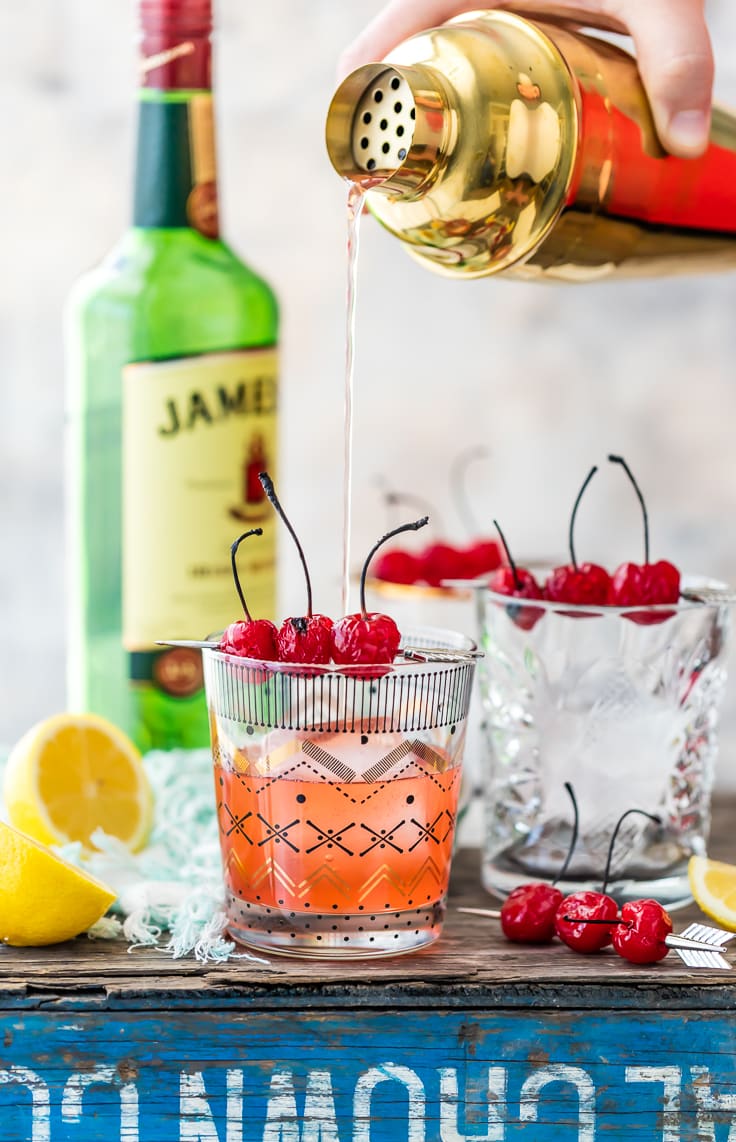 I've gotta be honest with you guys, I usually don't like whiskey drinks. I know, shock and awe. I typically prefer my drinks on the girly side, full of dessert vibes, with as little alcohol taste as possible! You know, like a tiramisu martini or an Irish Cream Pie Cocktail.
BUT, this Broiled Cherry Whiskey Sour is different. This easy whiskey cocktail has the best of both worlds; enough fruit flavor to keep me happy and enough strength to garner respect from Pat. Win win! That's why I'm calling it the BEST EVER Broiled Cherry Whiskey Sour.
This cherry whiskey sour cocktail is pretty much made from scratch, full of flavor, and just girly enough to make me happy. Oh, and it's pretty. Cheers!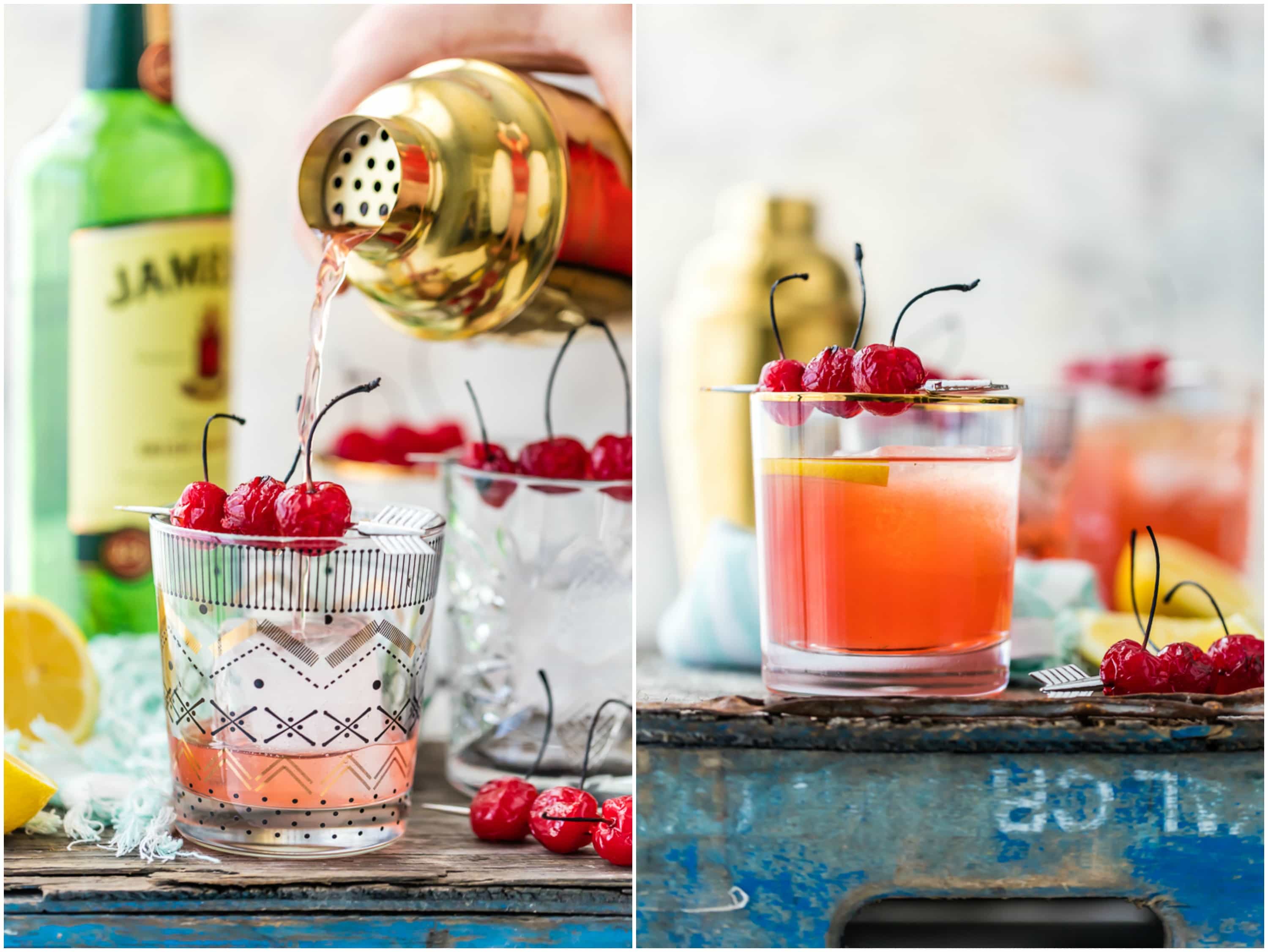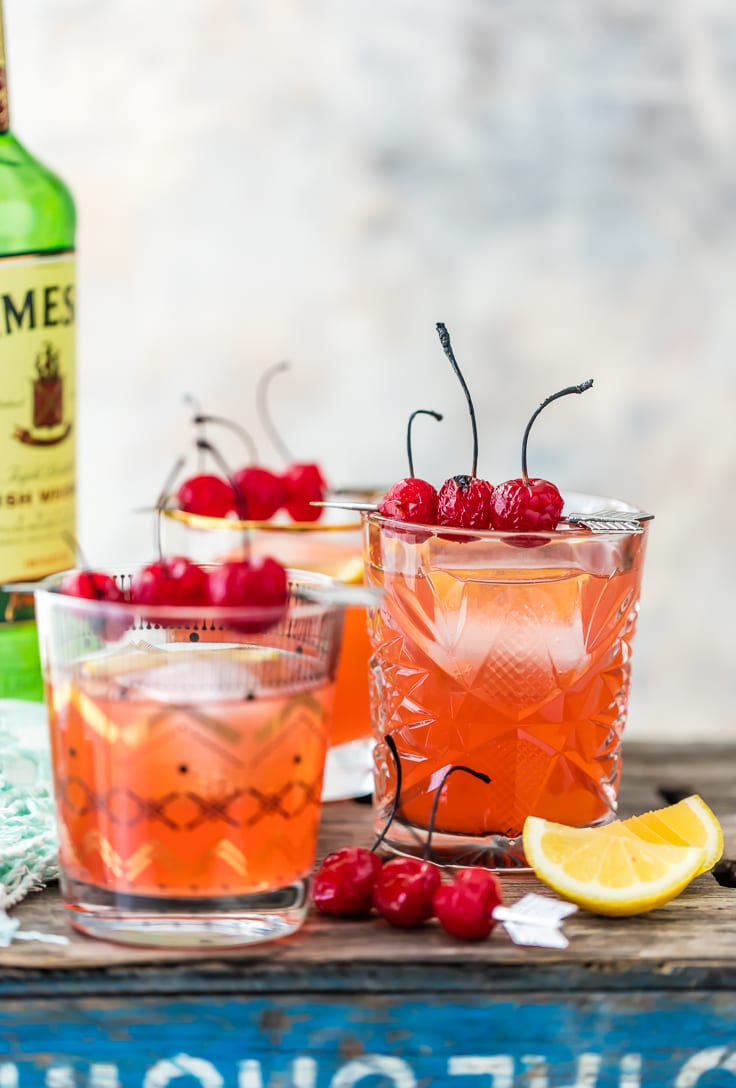 When I think of St. Patrick's Day, I think of the Irish. When I think of the Irish, I think of Irish Whiskey! And when I think of Irish Whiskey, these Broiled Cherry Whiskey Sours are virtually all I can think of! The perfect cocktail to give cheers to your Irish heritage this St. Patrick's Day! Easy to make and oh, so delicious.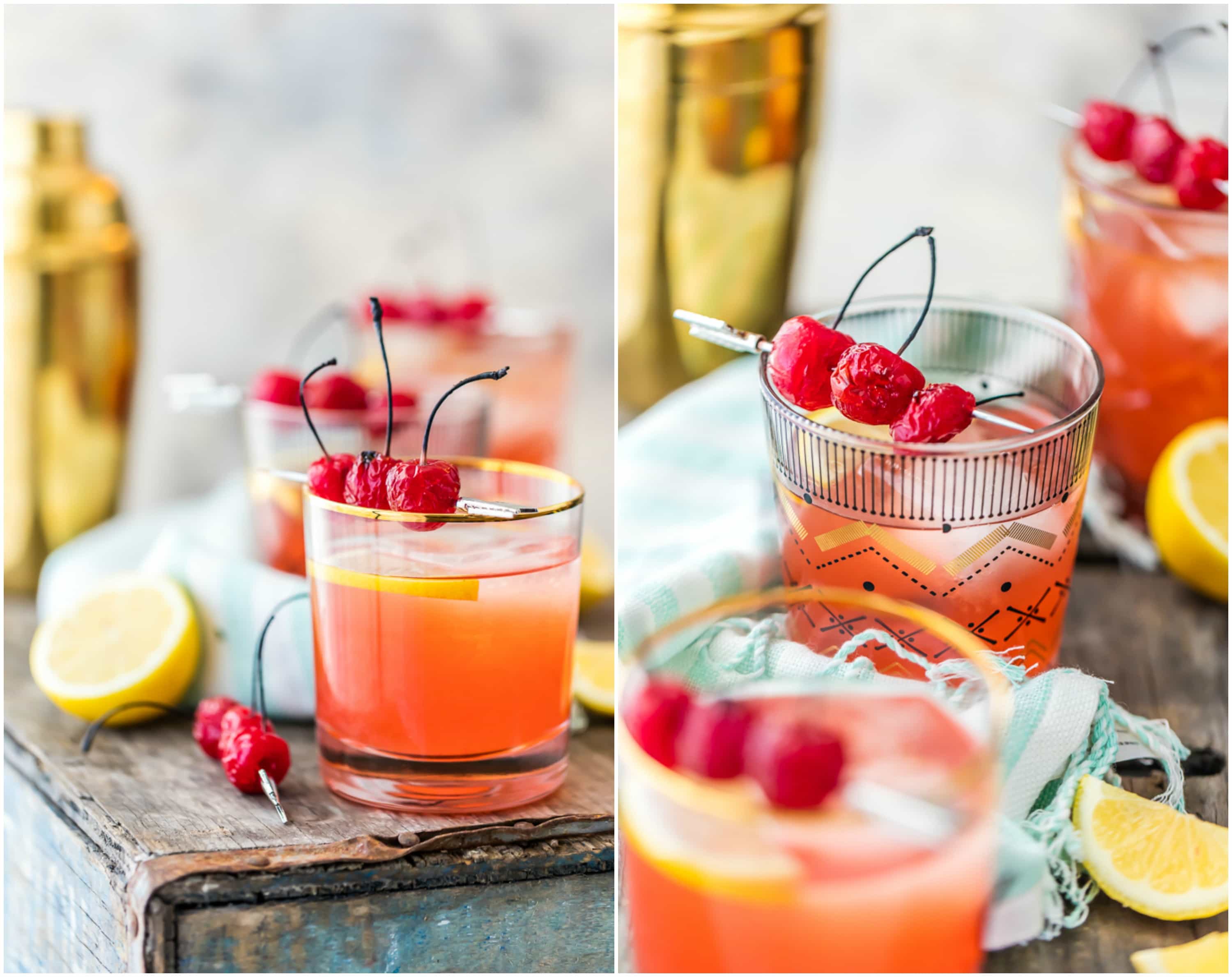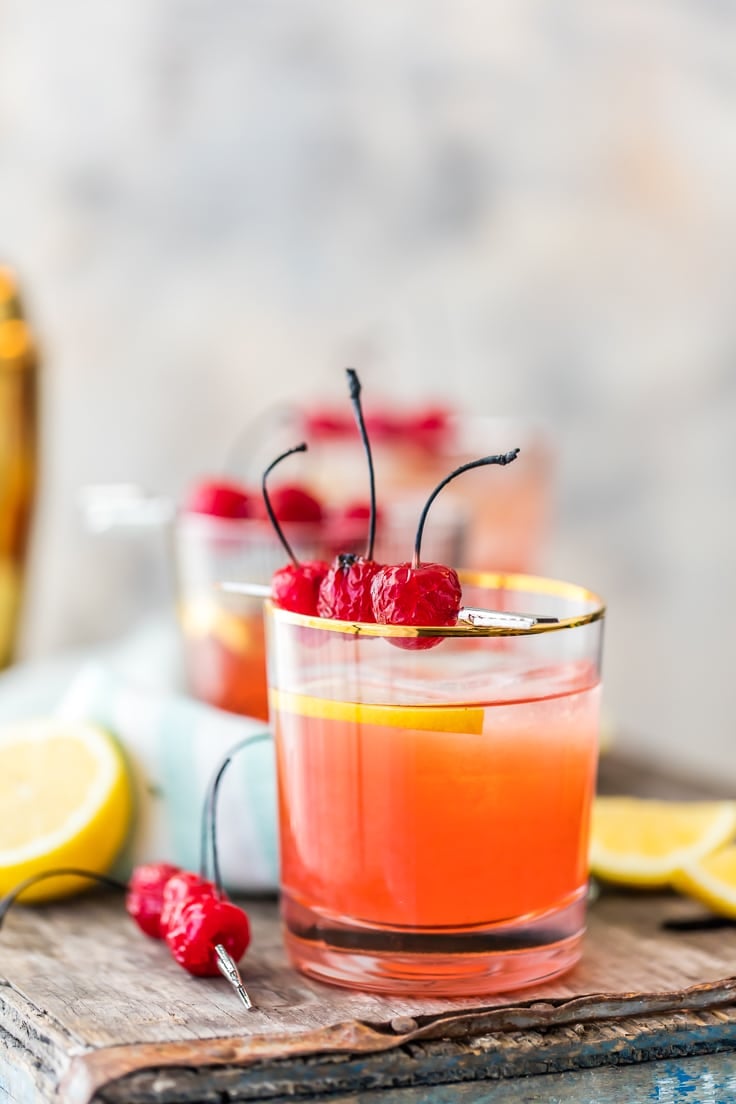 Don't let the "from scratch" add-on scare you. You can use store-bought sour mix if you must, but this homemade sour mix only uses a couple of ingredients and is super simple to throw together. I actually already had all of the ingredients on hand. So save yourself a trip to the store and make the sour yourself. You'll be glad you did!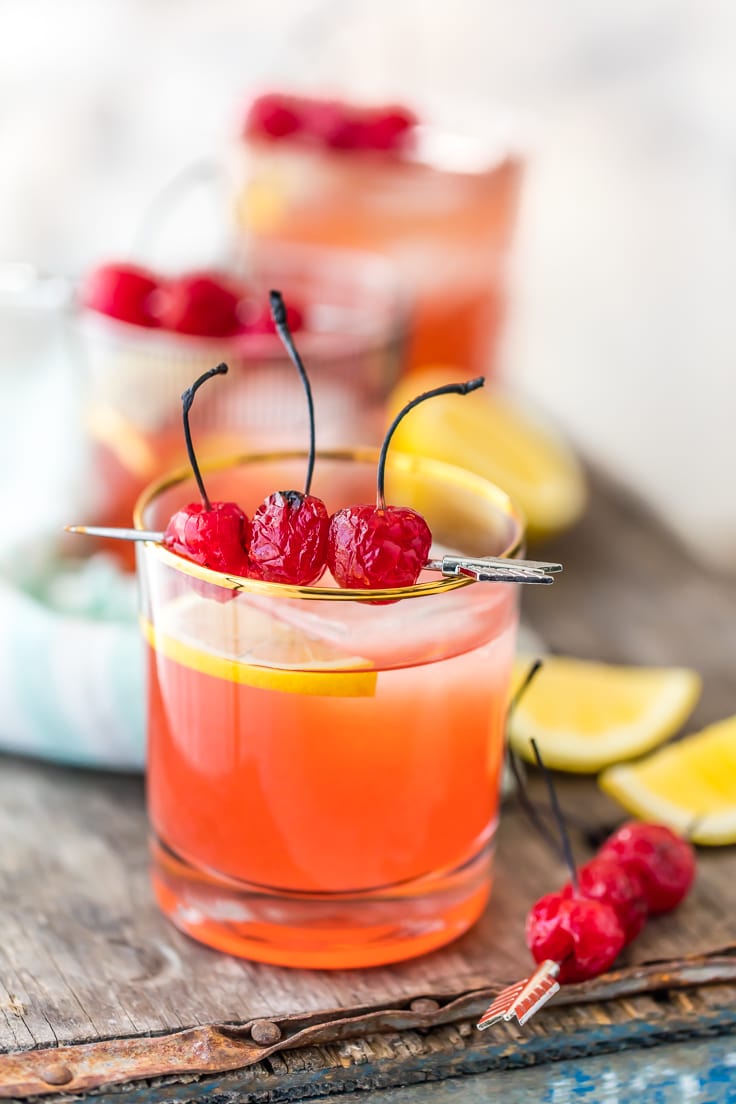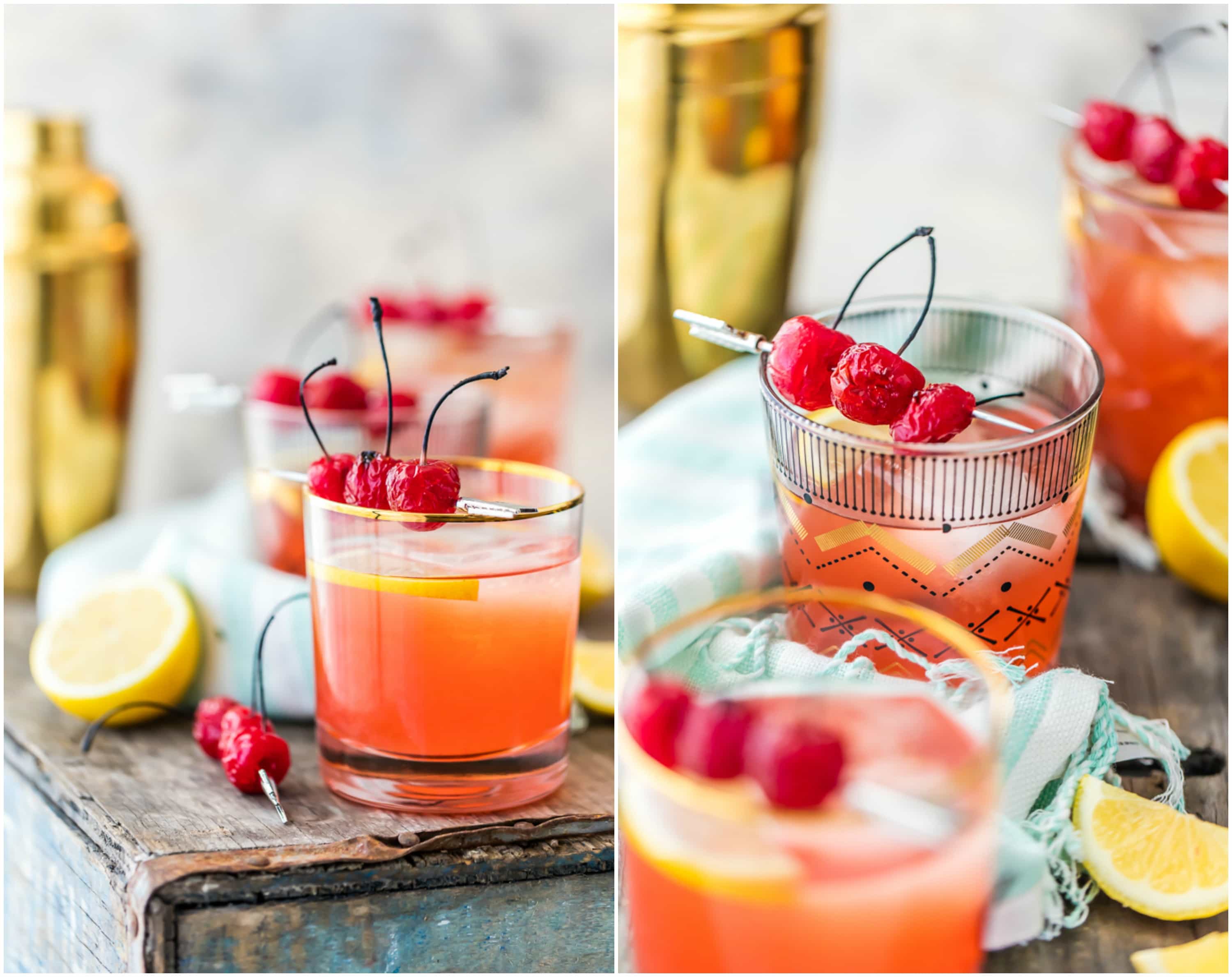 What foods or drinks make you think of St. Patty's? Do you have any favorite family traditions I should know about? I'm always looking for the next fun recipe.
Hope you love this Broiled Cherry Whiskey Sour!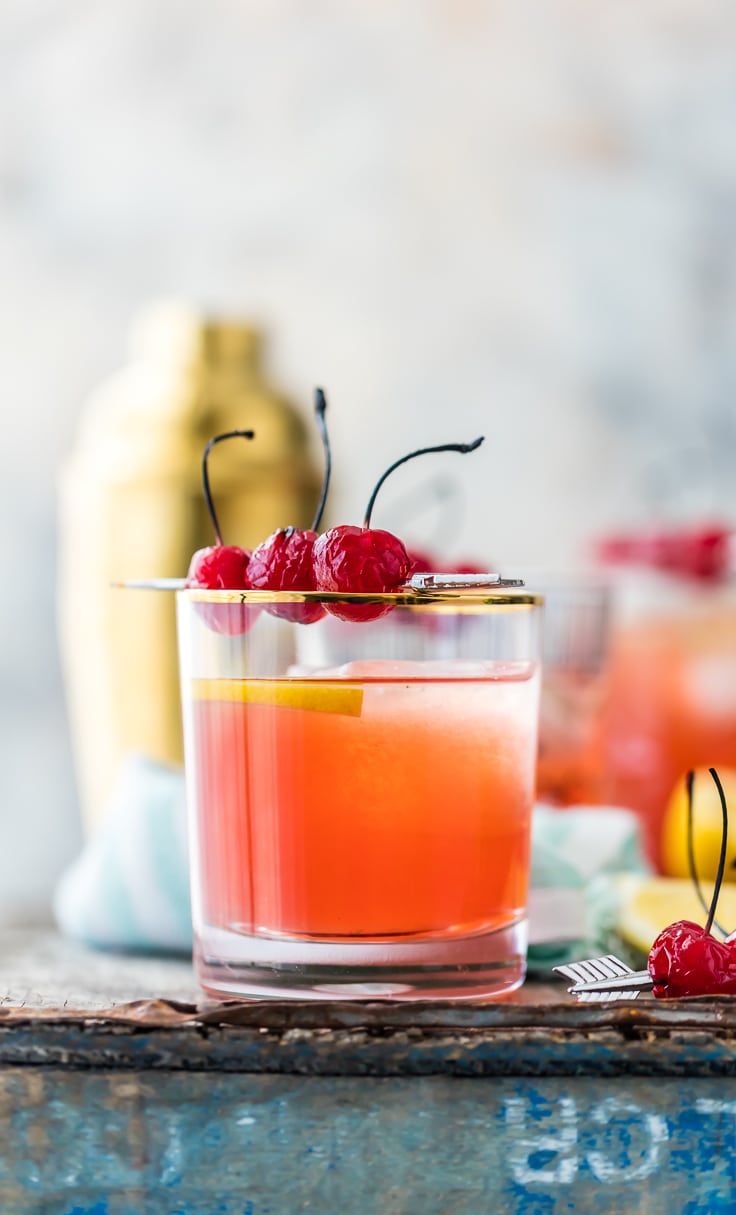 Best Ever Broiled Cherry Whiskey Sour
15 minPrep Time
15 minTotal Time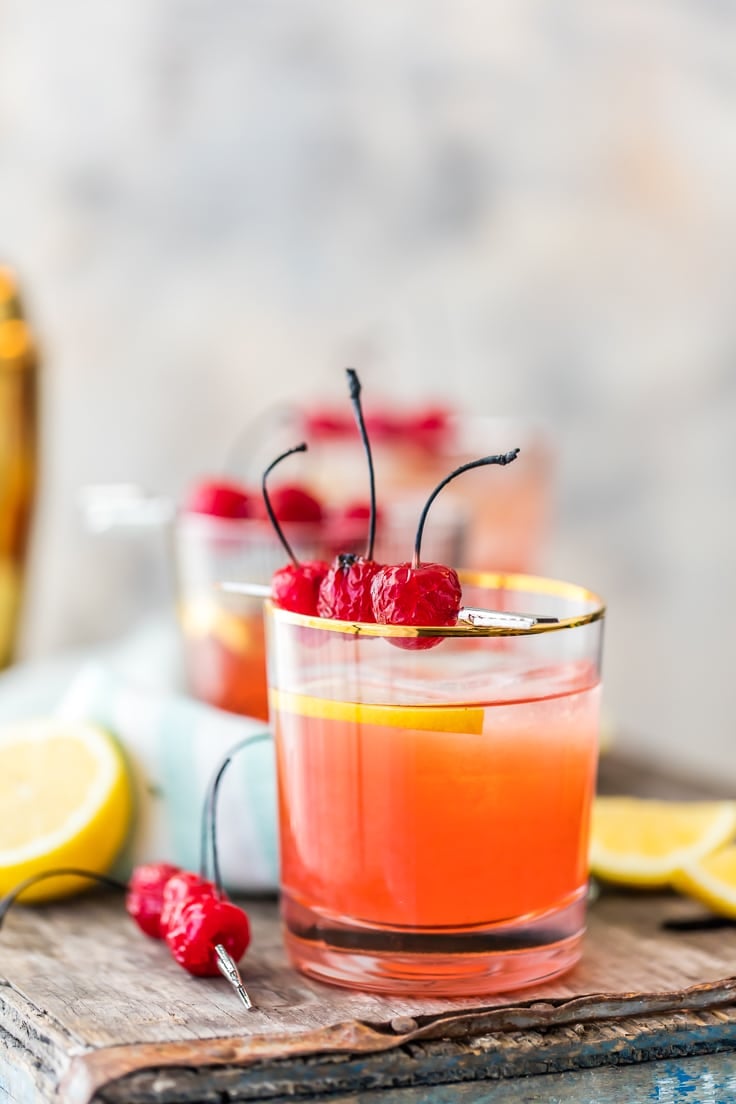 Ingredients
12 maraschino cherries, stems on
1/2 cup freshly squeezed lemon juice
1/2 cup sugar
3/4 cup water
1/4 cup maraschino cherry juice (or tart cherry juice)
1/2 cup (3/4 cup if you love whiskey) Irish Whiskey
Instructions
Place the cherries on a baking sheet sprayed with non-stick spray.
Broil the cherries for 8-10 minutes, or until they being to brown and juices run a bit.
Remove from the oven and set aside.
Combine sugar and water in a small saucepan over medium heat. Bring to a boil and then turn off heat. Stir until the sugar has fully dissolved.
Combine sugar water with lemon juice and cherry juice and stir to fully combine. This is your homemade sour.
Combine sour with the whiskey in a large shaker with ice and shake to combine.
Pour over ice, garnished with the broiled cherries and lemon slices.
Enjoy!
7.8.1.2
2215
https://www.thecookierookie.com/broiled-cherry-whiskey-sour/