Stuffed Salmon is FILLED with flavor…literally. It's stuffed full of tomatoes and mozzarella for an Italian inspired taste. This Caprese Stuffed Salmon recipe with Balsamic Roasted Tomatoes will be your new favorite sheet pan dinner! It is bursting with flavor and it's oh so delicious!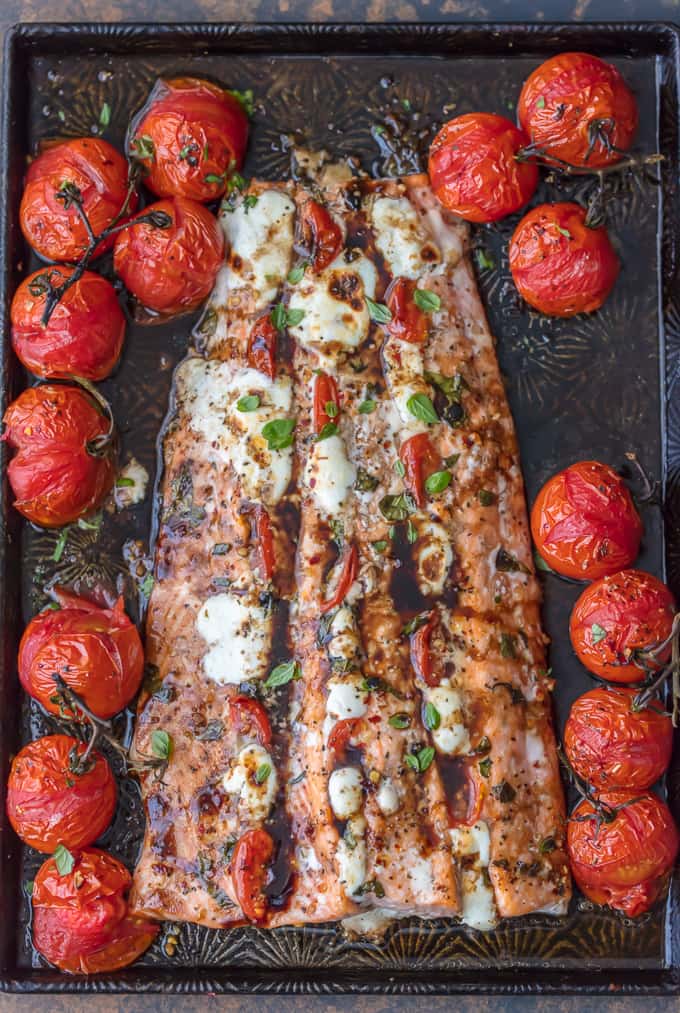 Stuffed Salmon Recipe
This Caprese stuffed salmon recipe is such an easy and delicious one pan meal! Baked salmon is stuffed with tomatoes and mozzarella, and paired with fresh tomatoes roasted in balsamic.
Today I'm combining two of my very favorite types of recipes: salmon recipes and Caprese recipes! Oh, and to make it even better, it's all baked on a single sheet pan! So I guess we're adding one pan meals into the mix too. That makes this Caprese Stuffed Salmon recipe one of the best dinners for any night of the week.
Baked salmon, balsamic reduction, brown sugar, tomatoes, mozzarella, and fresh basil are all combined in this easy one pan dinner and I cannot wait for you to try it! So much flavor comes out in the oven, and the salmon is the perfect level of cheesy while still being healthy. The balsamic tomatoes really complete the meal, they're so juicy and delicious.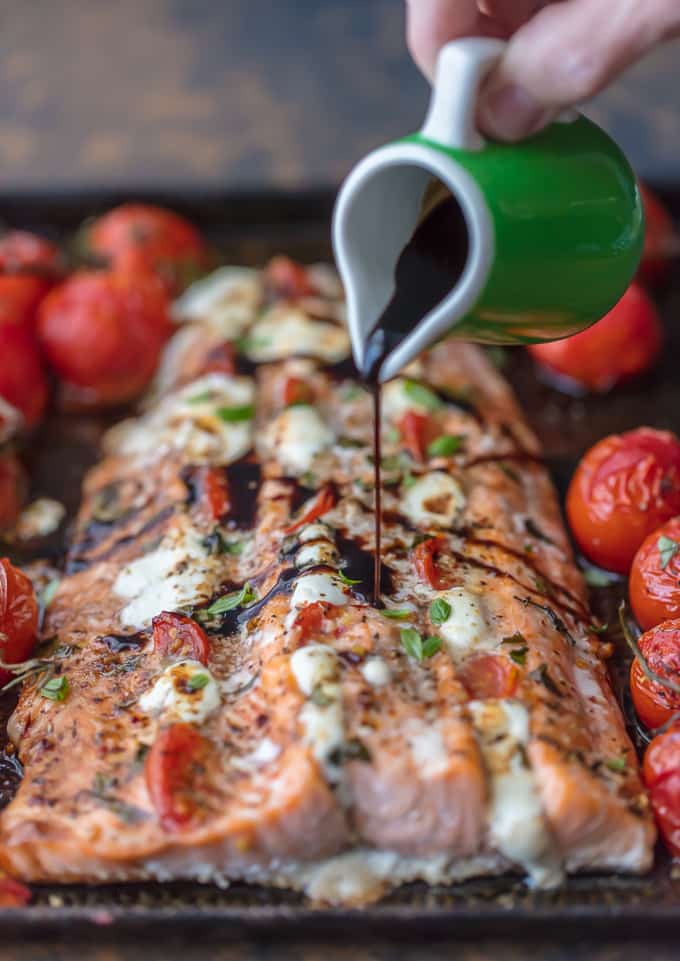 Stuffed Salmon with Balsamic Tomatoes
This Caprese Stuffed Salmon recipe is the ultimate show stopping sheet pan meal. It's gorgeous and delicious, just perfect for when you're entertaining at home. You stuff your salmon, cook it with the tomatoes all on one pan, and then cut and serve. Each serving of salmon is full of balsamic, tomatoes, mozzarella, and basil. SHHHH, don't tell anyone how easy this is!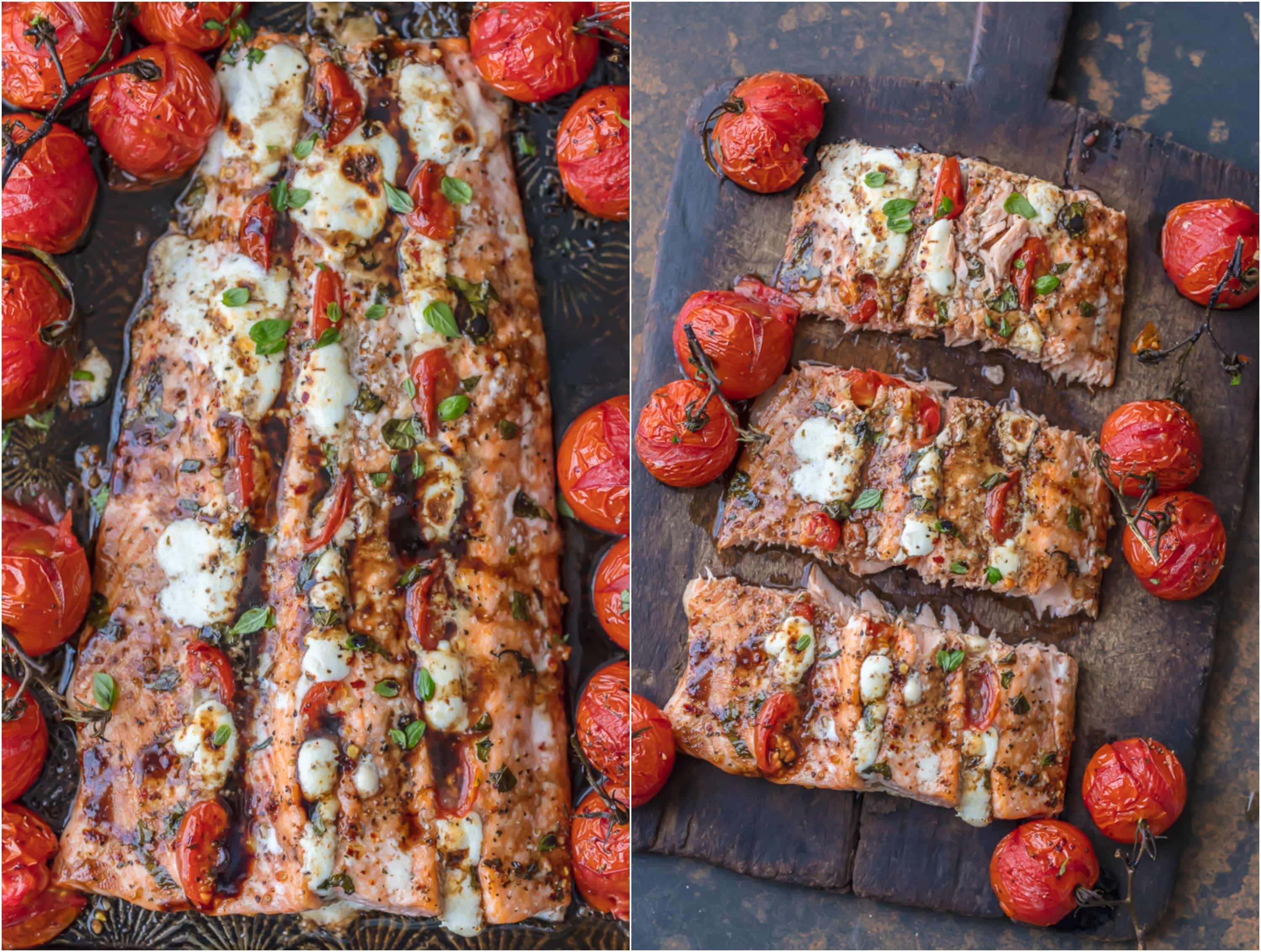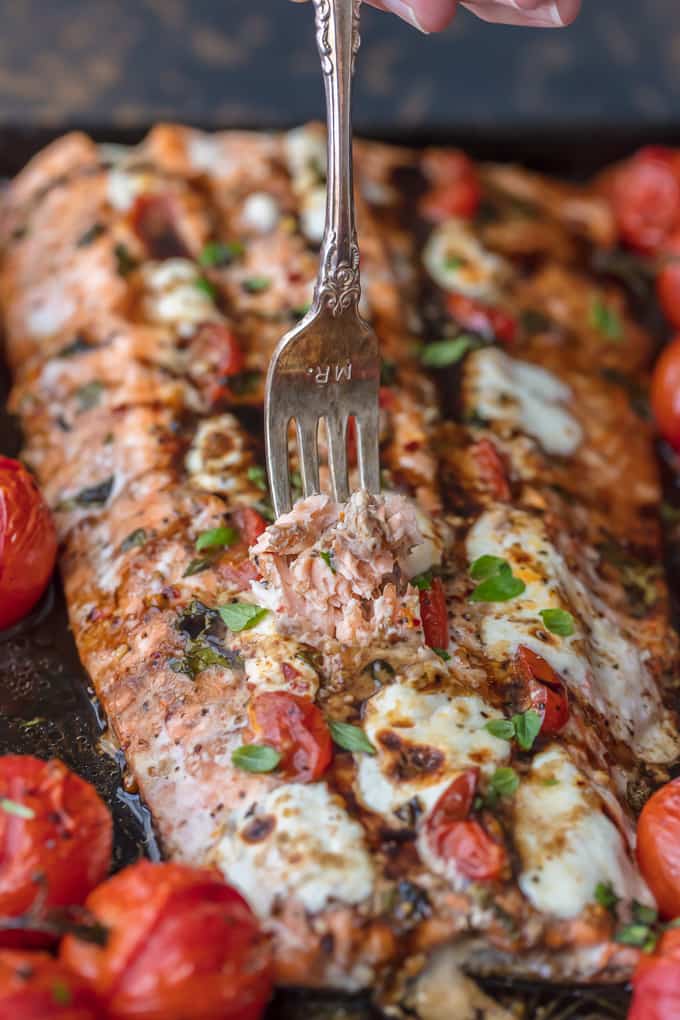 How to Make Caprese Stuffed Salmon
I knew I wanted to make a Caprese salmon recipe, but I pictured tossing everything together on the sheet pan and then baking. It was my Mom's idea to make stuffed salmon and wow was she on to something. We were both so excited when we made it last week. Then we ate way too much of it. Can you blame us?
I love how easy this stuffed salmon recipe is to make considering how classy it is. This is a meal I'd be proud to serve to guests at a nice dinner party, but it's easy enough to make any night of the week! It's all cooked together on one sheet pan, so there's no pile of dishes either.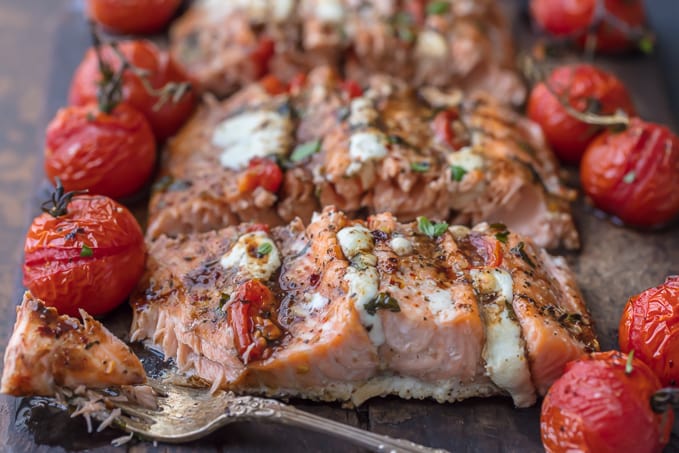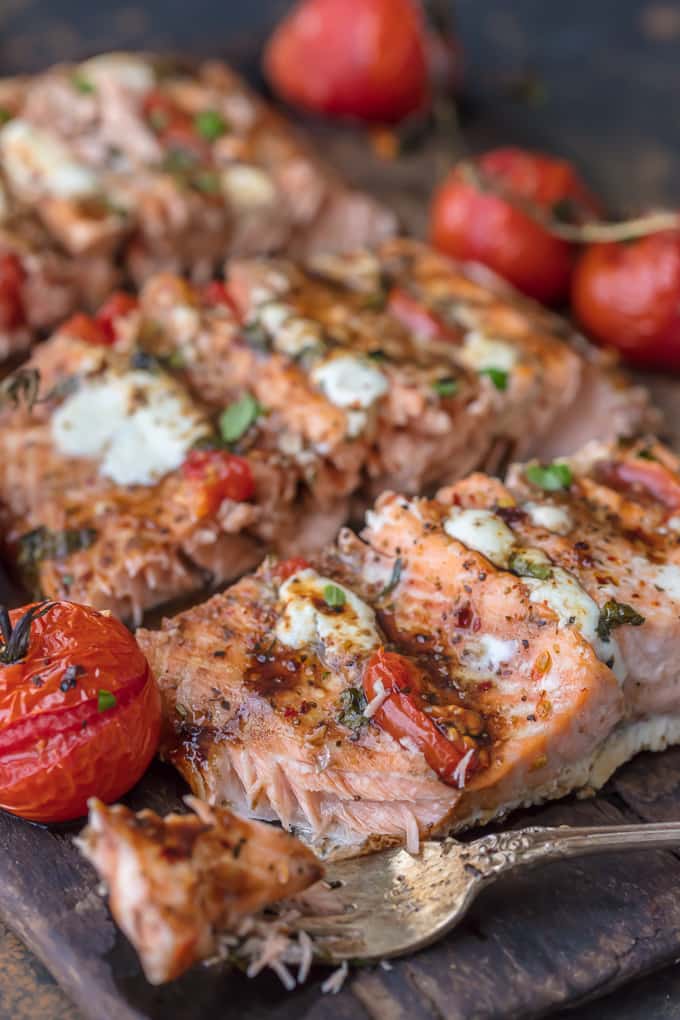 Best Caprese Recipes
The simple combination of tomato and mozzarella is one of my favorites! I've made a ton of Caprese recipes on this site, and I just never have enough. Tomatoes and mozzarella make everything taste better it seems, especially with this Caprese Stuffed Salmon recipe.
Here are a few more of the best Caprese recipes: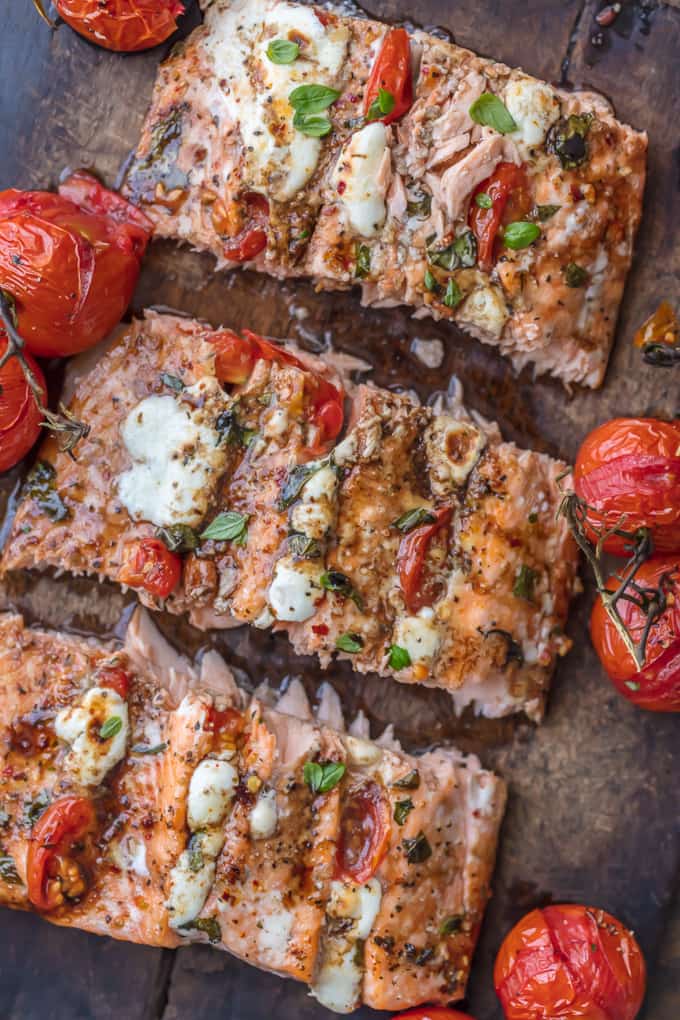 This Caprese Stuffed Salmon recipe with Balsamic Roasted Tomatoes is absolutely amazing! I could make this delicious baked salmon every night, it's so juicy and cheesy. The perfect combination of salmon and caprese.
Watch the Video & Check the recipe card for details on how to make Caprese Stuffed Salmon. Enjoy!
If you like this stuffed salmon recipe, try these other tasty salmon recipes too: