Learn how to cook perfect Basmati Rice every time with this easy stovetop recipe. All you need is rice, water, and salt, and you'll have delicious, fluffy, white rice ready in about 25 minutes. It's great for meal prep or any dinner you have in mind!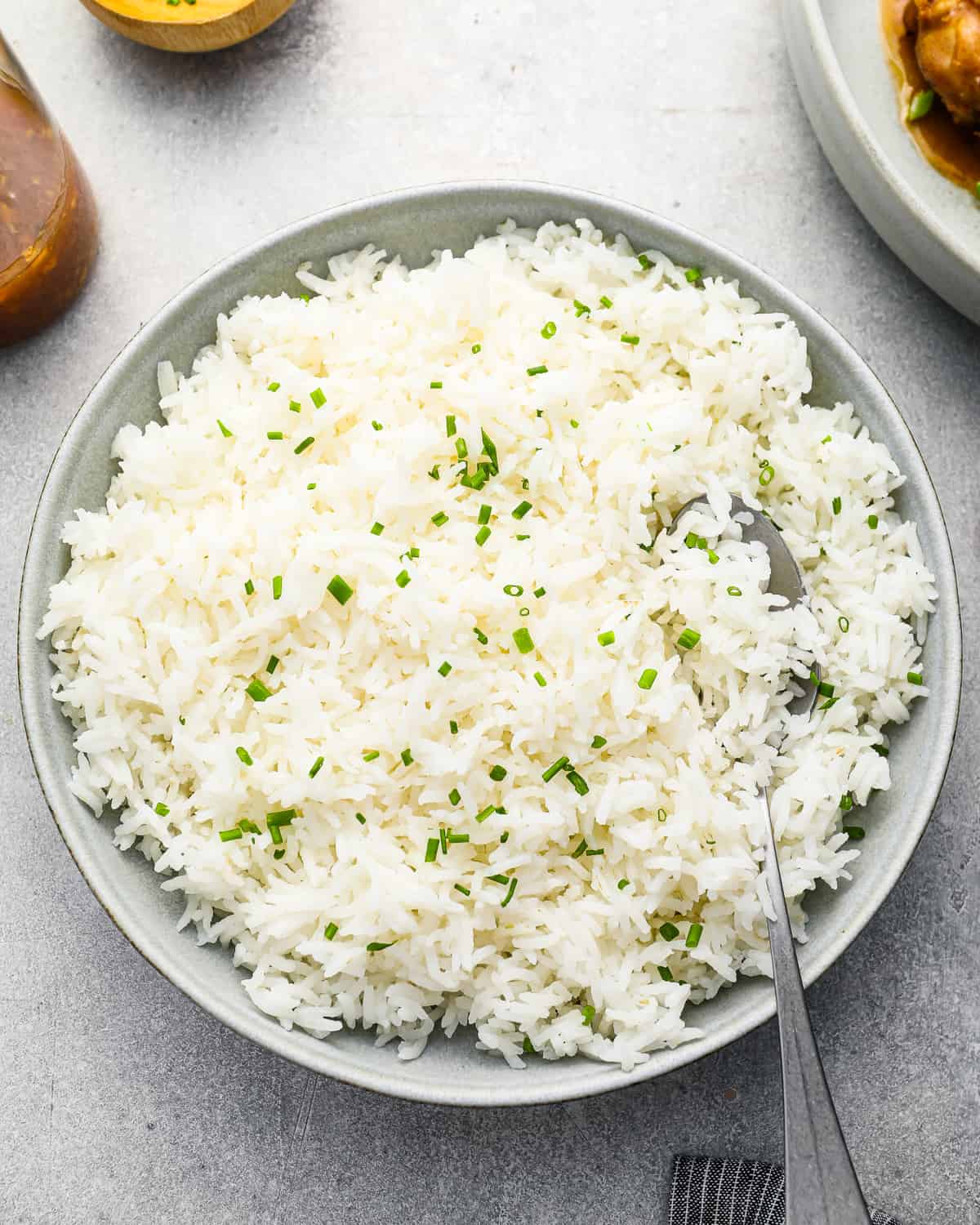 What's in this Basmati Rice Recipe?
With just three ingredients, this stovetop simmered rice recipe comes together in less than 30 minutes!
Basmati Rice: A type of long-grain white rice that's the perfect complement to any meal!
Water: Helps cook the rice. No need to worry about the perfect ratio since we're simmering the rice almost like pasta!
Salt: Enhances the flavor of the rice.
Pro Tip: This method of cooking rice works with any long-grain white rice.
Variations on Perfect Basmati Rice
For a bit more flavor, you can add a tablespoon of olive oil, ghee, or sesame oil to the boiling water. Alternatively, you can simmer the rice in vegetable, beef, or chicken broth instead of water.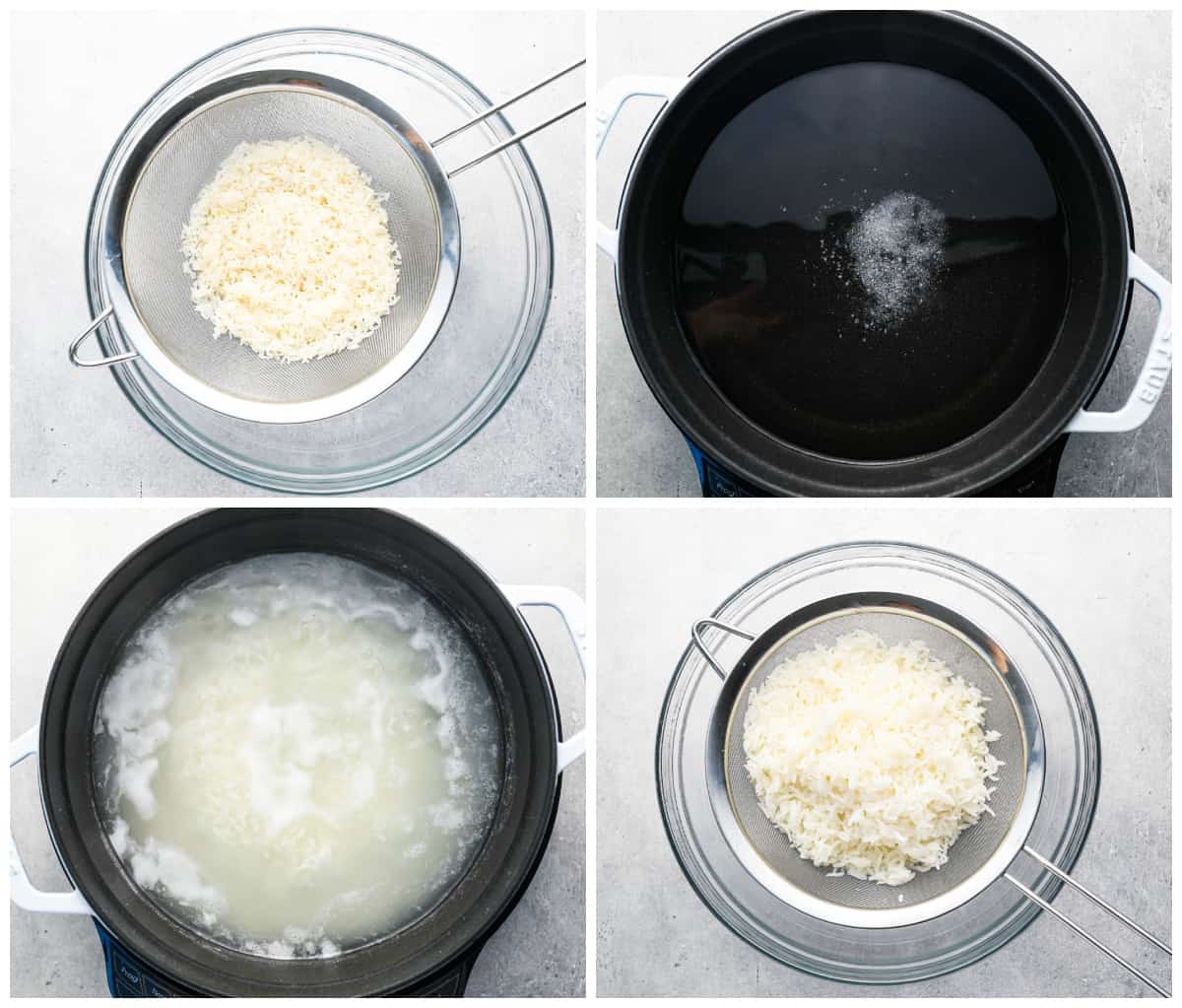 What is basmati rice?
Basmati rice is a type of long-grain rice grown in India, Pakistan, and Nepal.
Is basmati rice healthy?
Yes! This variety of rice is high in dietary fiber and has a low glycemic index. It is also a great source of minerals like iron, zinc, and calcium. It is a great addition to a healthy diet.
Do I have to soak rice before I cook it?
No, you do not have to soak rice before you cook it, but soaking and rinsing it helps to remove some of the excess starch, making the rice less sticky.
Is basmati rice gluten-free?
Absolutely! All rice is gluten-free!
Is basmati rice good for diabetics?
Basmati rice has a glycemic index between 50 and 58, making it a low-to-medium glycemic index food. Small portions can make up part of a healthy diet for those with diabetes.
Why is my rice hard/mushy?
If your rice still feels hard after the cooking time, it needs to be cooked for longer. Cook it until the grains are tender. If your rice is mushy, it was likely overcooked and should be cooked for less time in the future.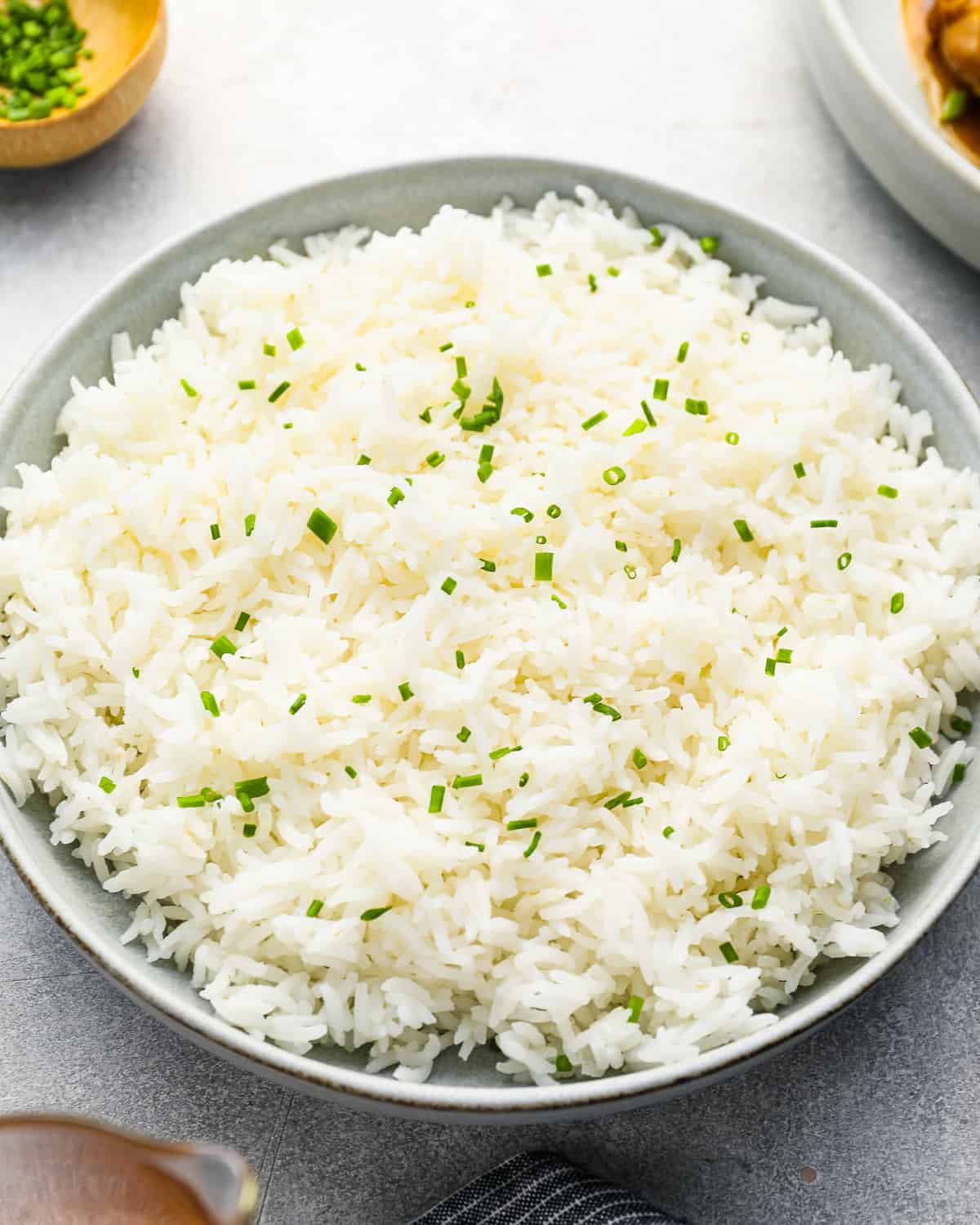 How to Make Ahead and Store
Cooked basmati rice is a great meal prep food! It will keep for up to 5 days in an airtight container in the refrigerator, so prep a big batch and use it all week!
How to Freeze and Reheat
Freeze rice in an airtight container for up to 4 months. Let thaw overnight in the refrigerator before reheating.
Sprinkle the rice with a few tablespoons of water and reheat in the microwave in 30-second increments, stirring between, until warmed through.
Serving Suggestions
I'm a big proponent of rice as the ideal side dish because it really and truly goes with everything! Try this basmati rice with vegetarian dishes, like Thai vegetable curry, teriyaki tofu, enchilada stuffed pepper casserole, or black eyed peas; meat dishes, like beef stew, sweet and sour chicken, chili con carne, crockpot chicken marsala, beef and broccoli, butter chicken, stuffed pork loin, or chicken cacciatore; or seafood, like miso salmon, creamy Parmesan shrimp, tuna poke bowl, creamy garlic scallops, or surf and turf.
More Easy Rice Recipes We Love