Chocolate Hot Buttered Rum Mix, such an easy, creative, and DELICIOUS easy homemade gift for Christmas or anytime!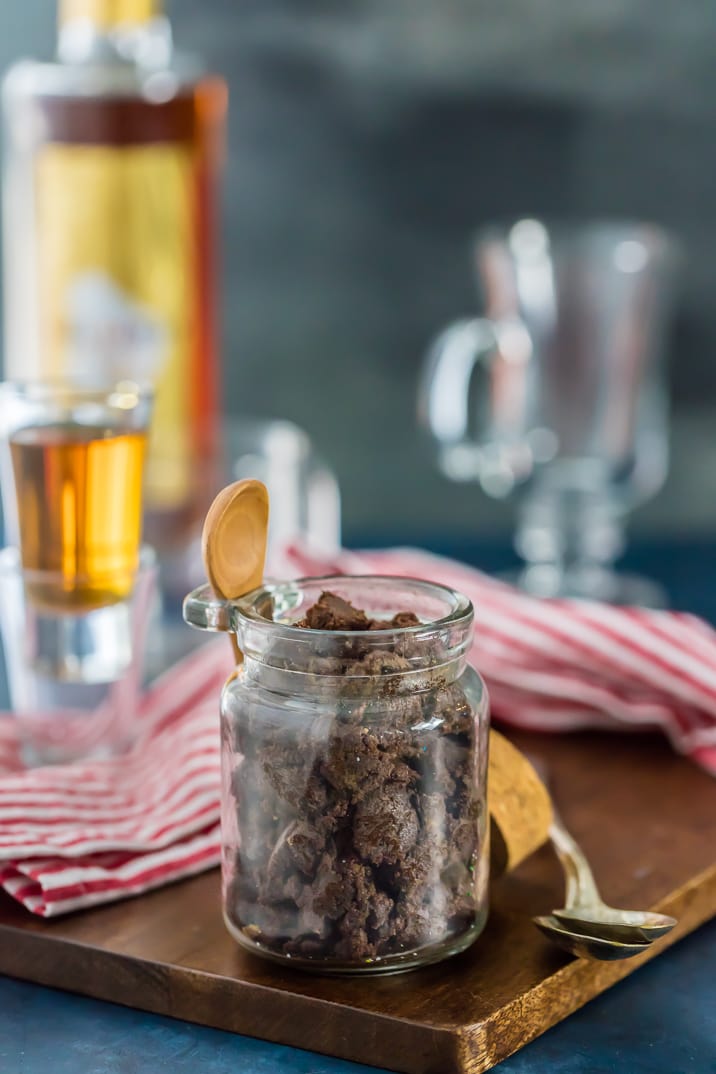 This post is going to be short and sweet and to the point. MAKE THIS FOR YOUR FRIENDS. GIVE IT AWAY FOR CHRISTMAS! You'll be giving away the tastiest cocktail mix known to man and creating holiday smiles left and right. Doesn't that sound nice? This Chocolate Hot Buttered Rum Mix is the perfect homemade gift this season and is on a mission to spread holiday cheer.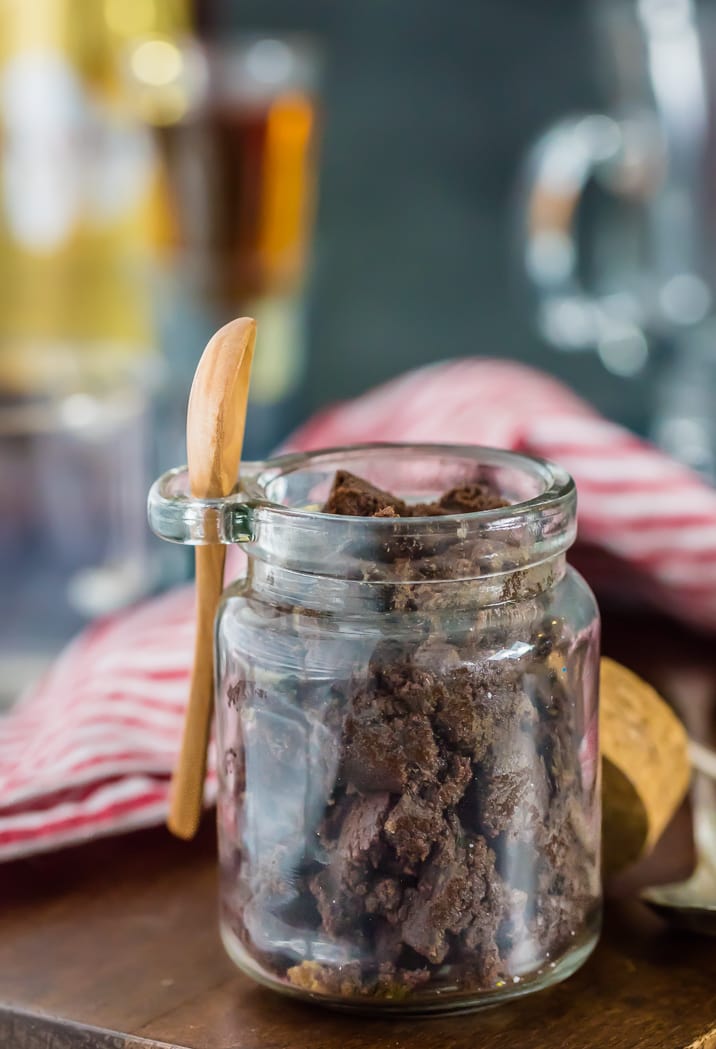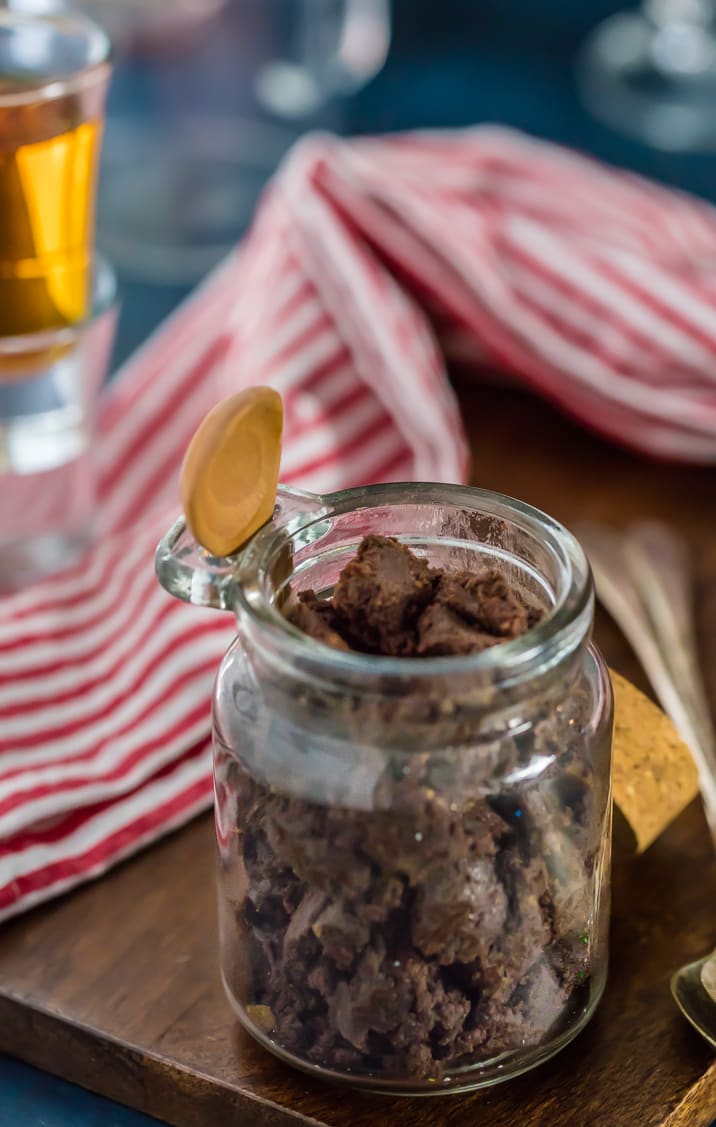 It doesn't look pretty…I get it. BUT YOU GUYS. When you mix it with rum and boiling water it creates a masterpiece. A hot holiday delicious masterpiece that tastes like liquid brownie batter. Seriously.
Don't like Rum…..Try it with Tequila here!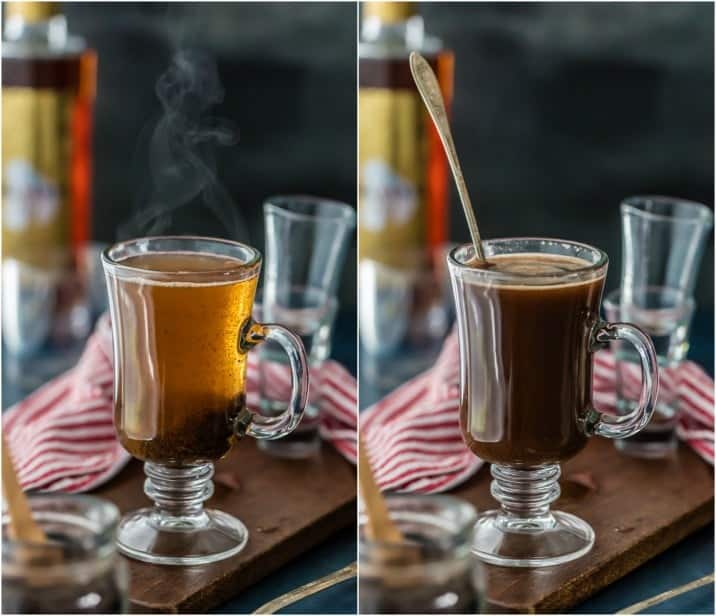 See? Doesn't that look more enticing? And the best part is YOU CAN FREEZE THIS! It will stay good in your fridge for up to a couple weeks, or you can freeze it for up to two months.
You can make these amazing Chocolate Hot Buttered Rum Cocktails ON DEMAND all Winter.
I know you want to.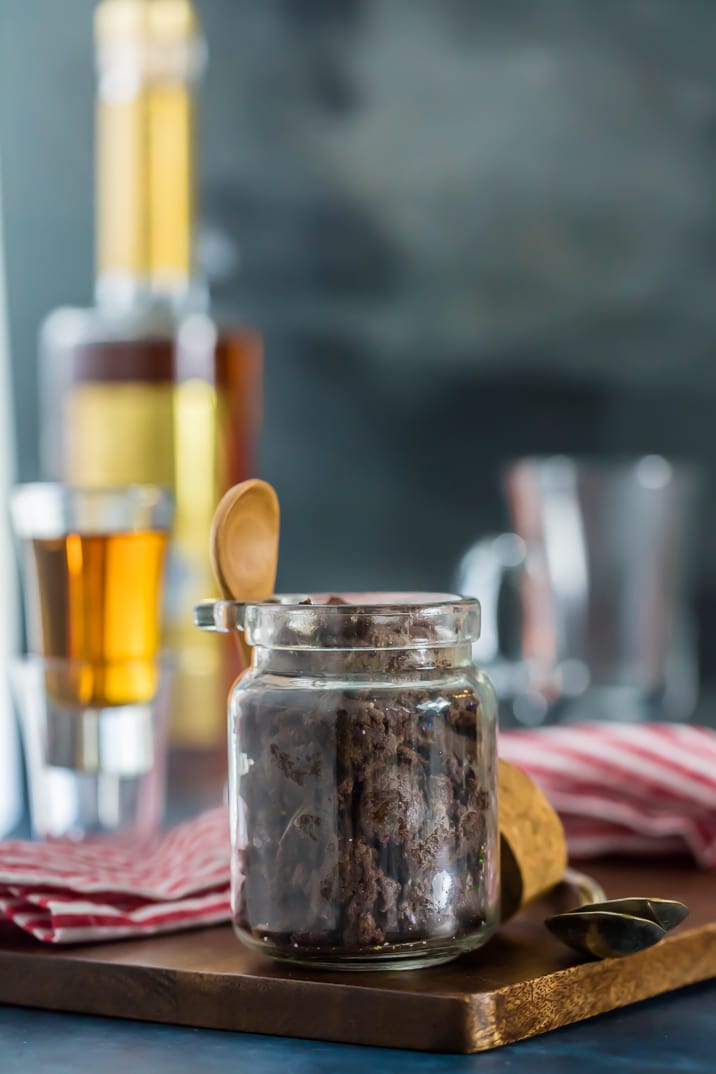 (Click HERE to see the full post on this beautiful CHOCOLATE HOT BUTTERED RUM in action!)
Enjoy!
Ingredients
1/2 cup salted butter, softened
2 cups dark brown sugar
1 1/2 teaspoons cinnamon
3/4 cup unsweetened cocoa powder
Instructions
In a stand mixer using the paddle attachment, cream together the butter, sugar, and cinnamon.
Slowly incorporate your cocoa and mix until relatively smooth. It will have the consistency of a sugar scrub.
Keep in an airtight container for up to two weeks in your fridge or up to two months in your freezer.

To assemble your Chocolate Hot Buttered Rum, Click

HERE
7.6.4
2016
https://www.thecookierookie.com/chocolate-hot-buttered-rum-mix/

JOIN OUR MAILING LIST
TO GET COOKING!
Subscibe to recieve all the latest, greatest, and EASIEST recipes sent straight to your email inbox. If we post something yummy, you'll be the first to know.