Chocolate Hot Buttered Rum Mix is such an easy, creative, and DELICIOUS easy homemade gift for Christmas (or anytime)!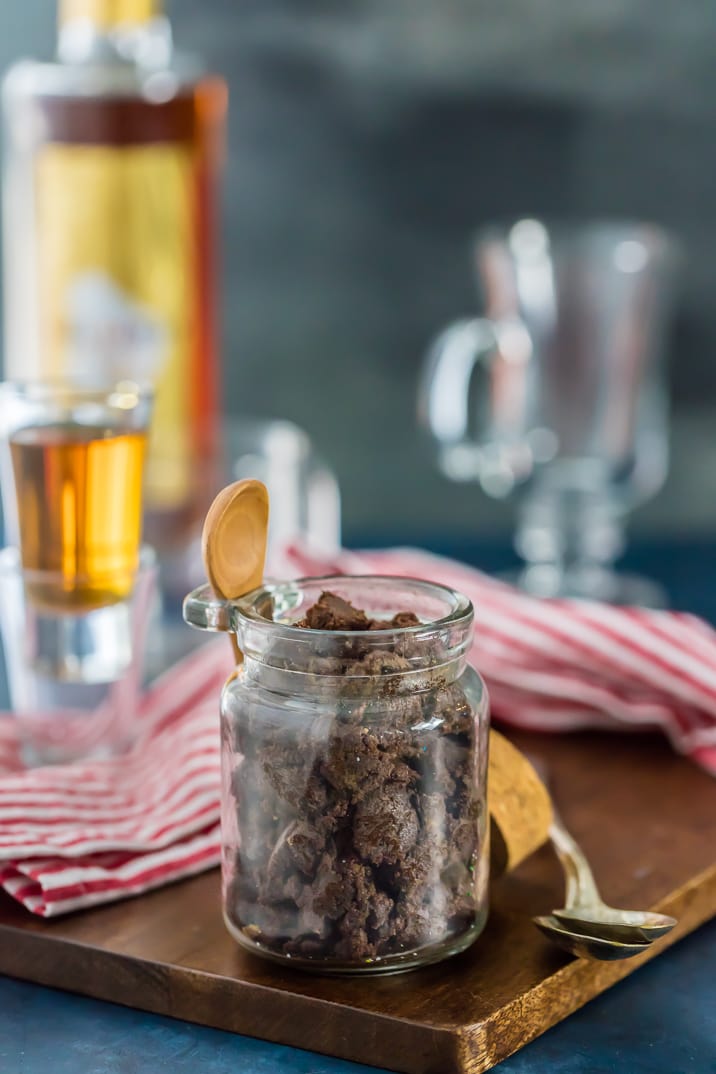 Hot Buttered Rum Mix
Chocolate Hot Buttered Rum Mix is easy to make, and turns into the most delicious drink. Make it as a gift, or keep it for yourself!
This post is going to be short and sweet. It's a simple mix you can make and save to use throughout the winter season, any time you're carving a special treat. Or you use it as an easy homemade Christmas gift for friends, co-workers, or whoever is on your list.
Make this for your friends. Give it away for Christmas! You'll be giving away the tastiest cocktail mix known to man and creating holiday smiles left and right. Doesn't that sound nice? This Chocolate Hot Buttered Rum Mix is the perfect homemade gift this season and is on a mission to spread holiday cheer.
Make This Chocolate Hot Buttered Rum Mix for everyone on your Christmas list!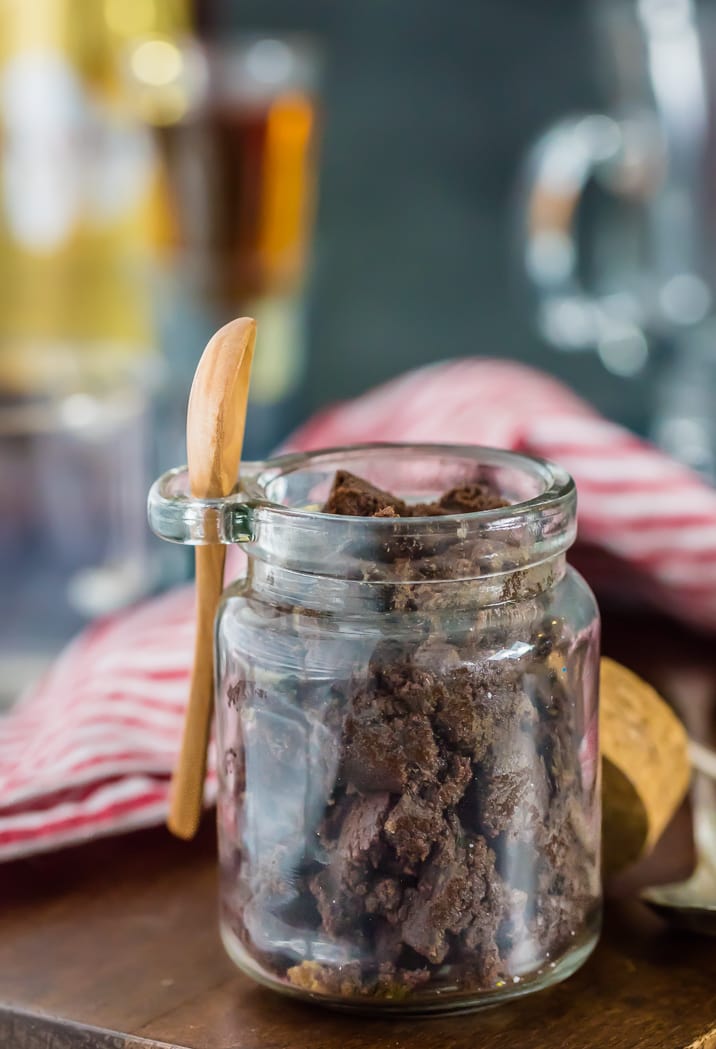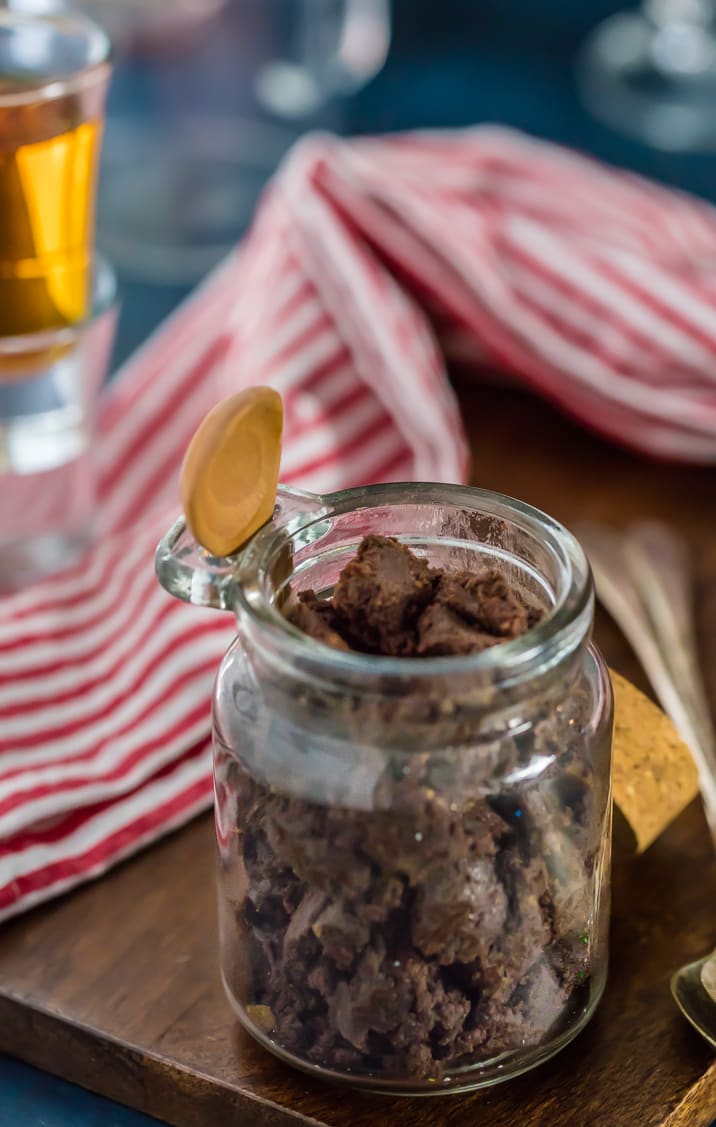 Easy Homemade Holiday Gift
This chocolate hot buttered rum mix makes the PERFECT Christmas gift. I know we all need simple gifts for friends, family, co-workers, neighbors…the list goes on and on. It can be tough to come up with the right gift for everyone, but this is a real pleaser. Who wouldn't love a delicious treat?
It doesn't look the prettiest while it's in the jar…I get it. But trust me, when you mix it with rum and boiling water it creates a masterpiece. A hot holiday delicious masterpiece that tastes like liquid brownie batter.
This Malted Homemade Hot Chocolate Mix is another easy Christmas gift you can make too!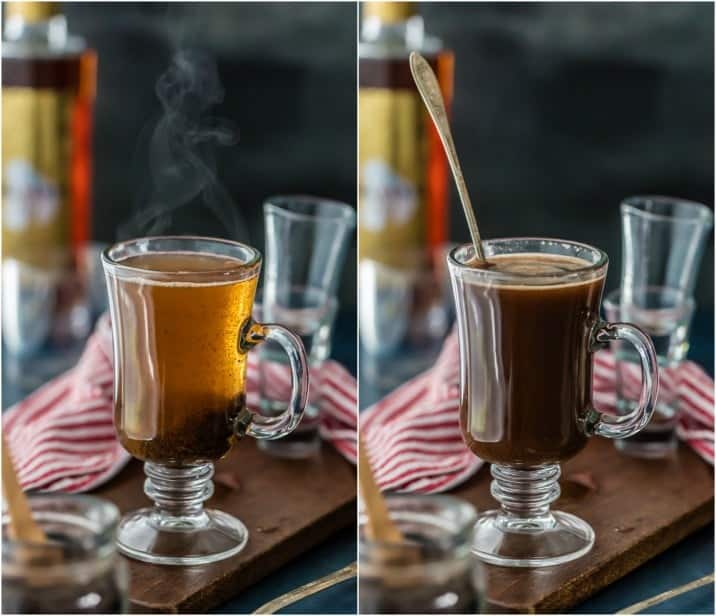 How to Make Hot Buttered Rum Mix
This hot buttered rum mix is so easy to make! And the best part is YOU CAN FREEZE THIS! It will stay good in your fridge for up to a couple weeks, or you can freeze it for up to two months. That means you can make these amazing Hot Chocolate Rum Cocktails ON DEMAND all winter long. No need to make them from scratch every single time when you've got this mix on hand.
To make the mix:
Use a stand mixer with the paddle attachment; cream together the softened butter, cinnamon, and brown sugar.
Slowly add in the cocoa powder and continue mixing.
The final result will have a consistency similar to a sugar scrub.
Store the mix in an airtight container in your refrigerator or freezer. If you are making this as a gift, get a cute jar to give along with it.
When you're ready to make hot buttered rum, just combine the mix with rum and hot water, Head HERE to get full instructions on how to make the drink.
Don't like Rum…..Try it with Tequila!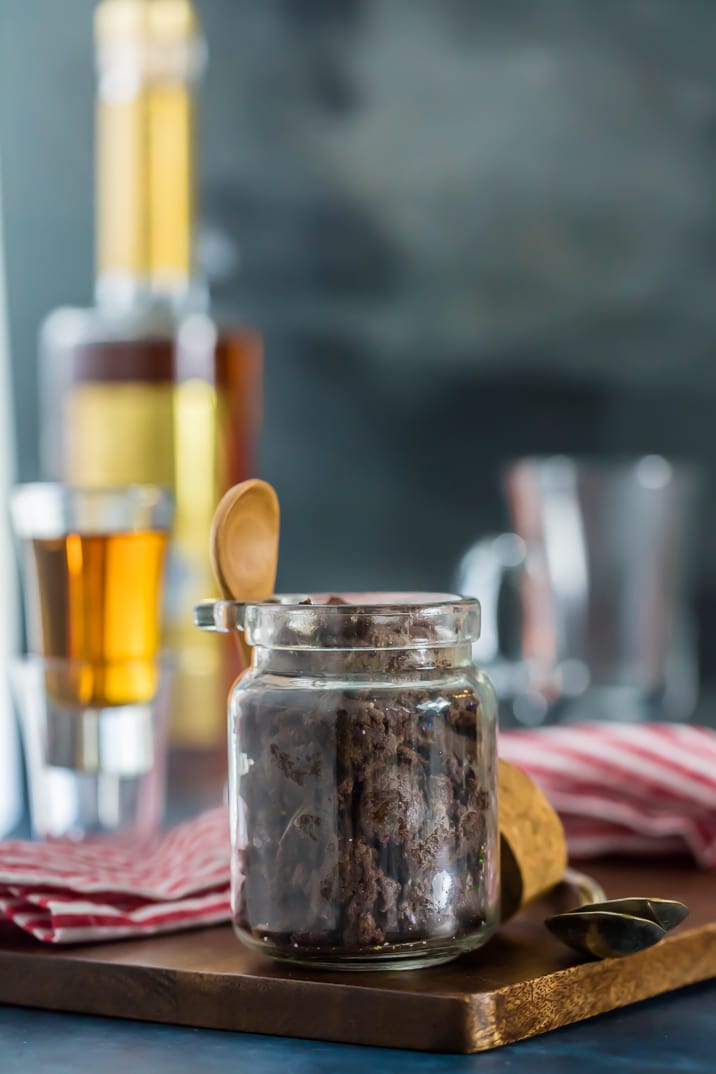 This hot buttered rum mix is so perfect for the holidays season. Whether you make it as a gift, or keep it for yourself, you're going to love it. Sip away!
See the recipe card for details on how to make Chocolate Hot Buttered Rum Mix. Enjoy!
If you like this recipe, try these other recipes too: