Chocolate Hot Buttered Rum, my absolute FAVORITE warm cocktail recipe for the holidays (or all Winter!) Tastes like liquid brownie batter!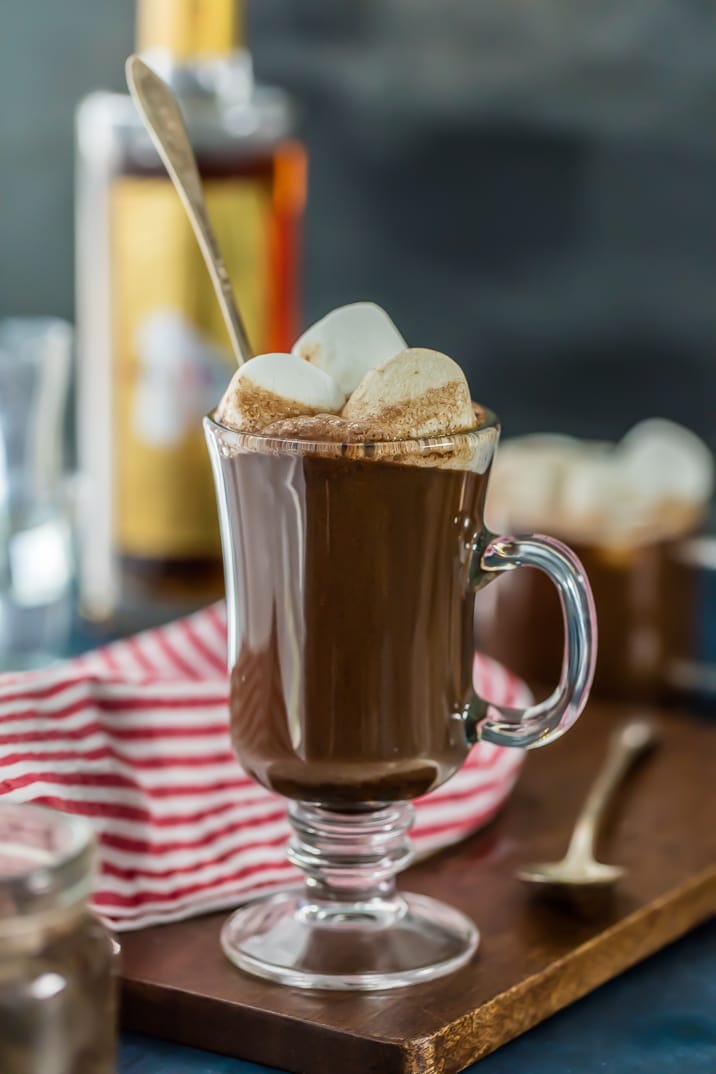 On Thursday I posted Chocolate Hot Buttered Rum Mix, an awesome homemade gift idea for the holidays. Everyone has probably tasted Hot Buttered Rum, but have you tasted CHOCOLATE HOT BUTTERED RUM?? I bet not. Well you are in for a BIIIIGGGG treat you guys. I don't say this lightly, this might be the absolute best winter cocktail I have ever made. GASP! I'm serious.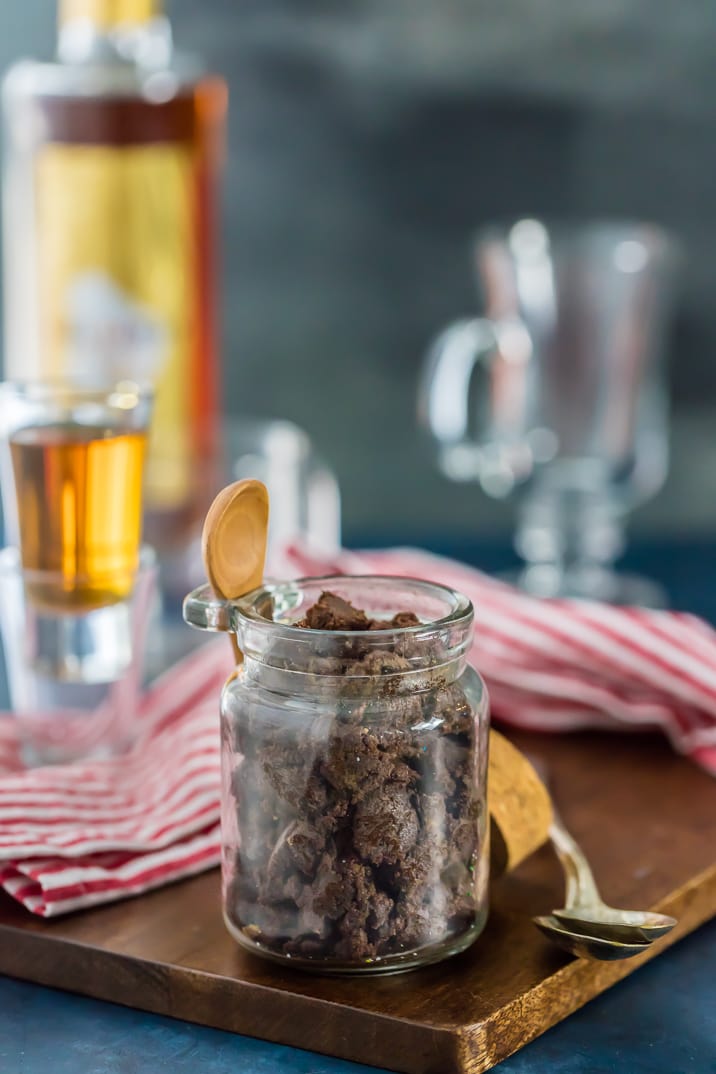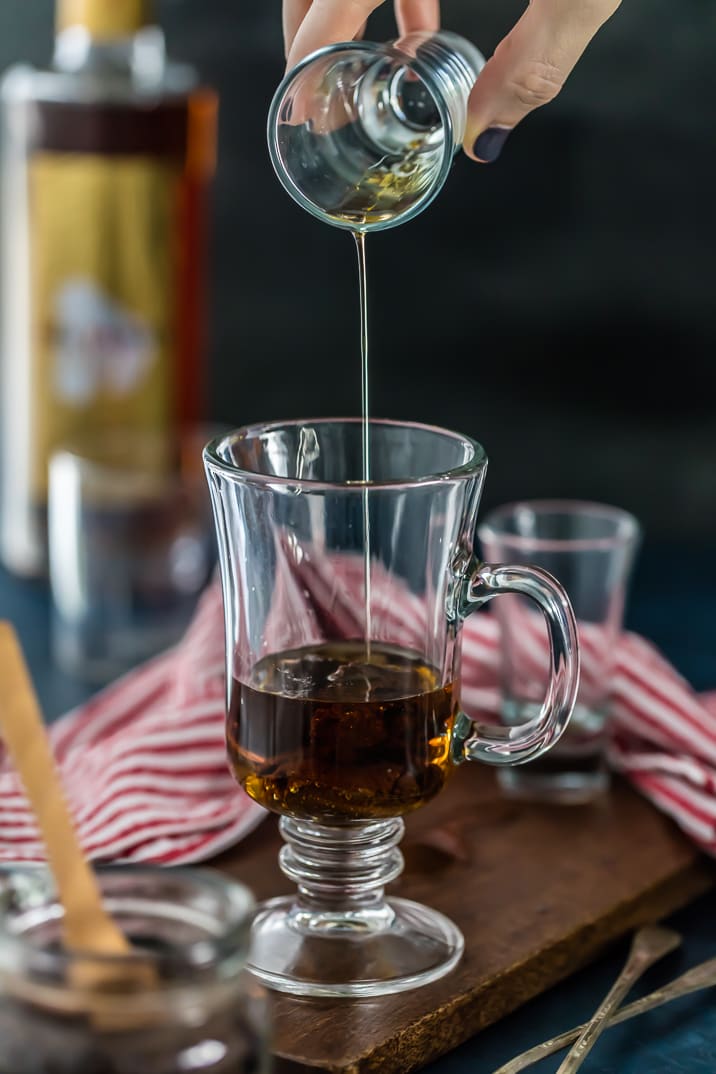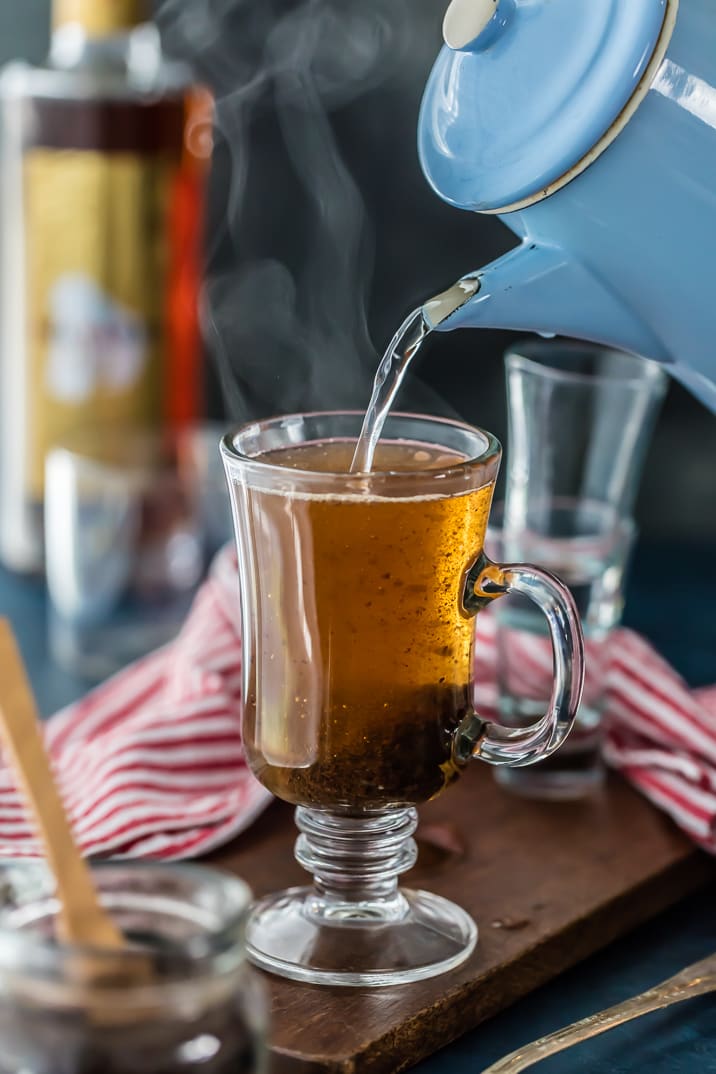 So I know earlier I stated that everyone has tried Hot Buttered Rum…but to be honest I hadn't. I always assumed it was too strong of a cocktail for me. I like my drinks girly. Well…I have been living in the dark! Maybe adding the chocolate won me over, but I am SO obsessed with this drink. Obsessed might not be strong enough. Can I sip it for life?? Even in the Summer? I just might. Chocolate Hot Buttered Rum FTW!The great thing about the Chocolate Hot Buttered Rum Mix is that you can FREEZE IT. You can keep this gold in your freezer and bring it out whenever you need your fix of warmth and holiday cheer. It's like Hot Chocolate on steroids. It's amazing.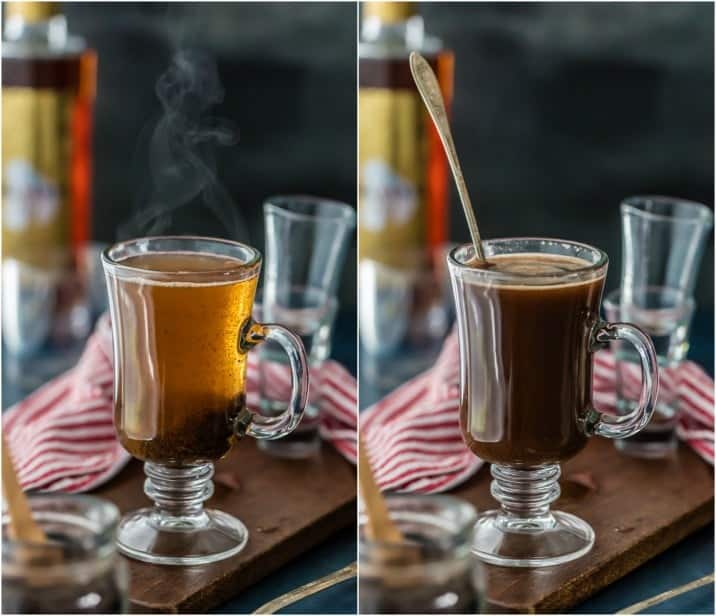 I topped mine with marshmallows but whipped cream would also be delish. So cozy.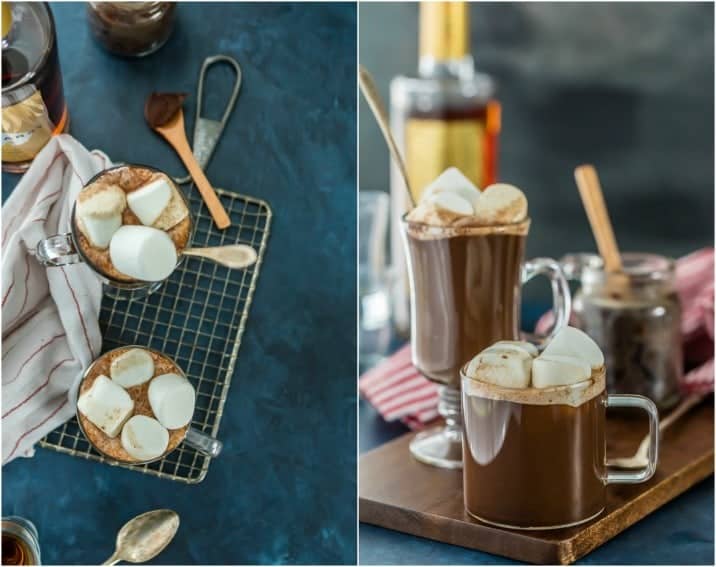 So, let's recap. MAKE THIS MIX for yourself and all of your friends this holiday season. Keep it in your fridge or freezer for anytime you need a warm up. Sip. Feel good about life. Repeat. While you're doing that, check this group out!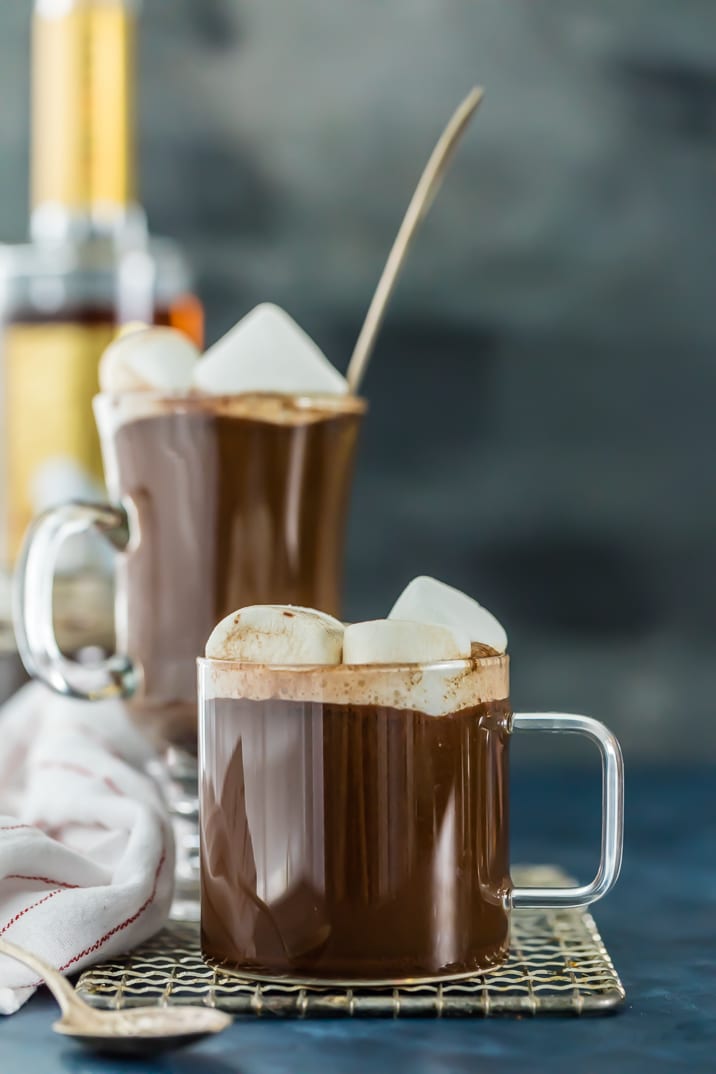 Enjoy your Hot Buttered Rum!
Cheers!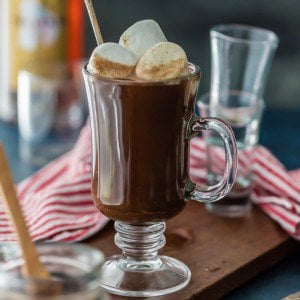 Chocolate Hot Buttered Rum
Print
Ingredients
2-3

tablespoons

Chocolate Hot Buttered Rum Mix

recipe HERE

2 1/2

ounces

good quality dark rum

I used SelvaRey which is actually a cacao rum. SO GOOD. This isn't sponsored, but it's a fun brand. You can use whatever your favorite dark rum is

3

ounces

boiling water

3

large marshmallows for garnish

optional
Instructions
Pour the rum over the mix.

Top with 3 ounces boiling water (or top to the top of your glass)

Stir to combine. It may take a minute to melt and stir together, but be patient. Deliciousness is coming!

Top with marshmallows if desired and serve warm.

Enjoy!