Slow Cooker Gingerbread Latte!! Easy is best…and these are best! Why wait for Starbucks to bring this back every year when you can easily make your own at home!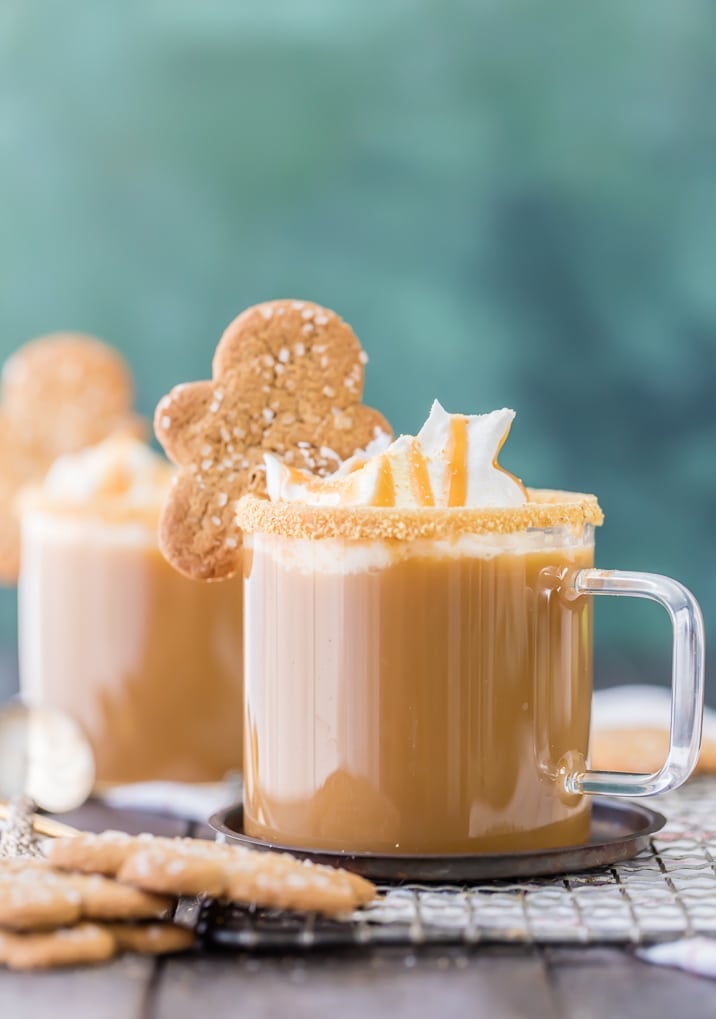 October was a blur. I mean, THE ROYALS WON THE WORLD SERIES. Was that real life? Did that happen? The month flew by in a series of amazing games and family moments I'll remember for the rest of my life…and suddenly…it's almost Thanksgiving. Like, WHAT?! How? Well…it's true. And that means it's time for gingerbread to swoop in and replace pumpkin spice. Just like that.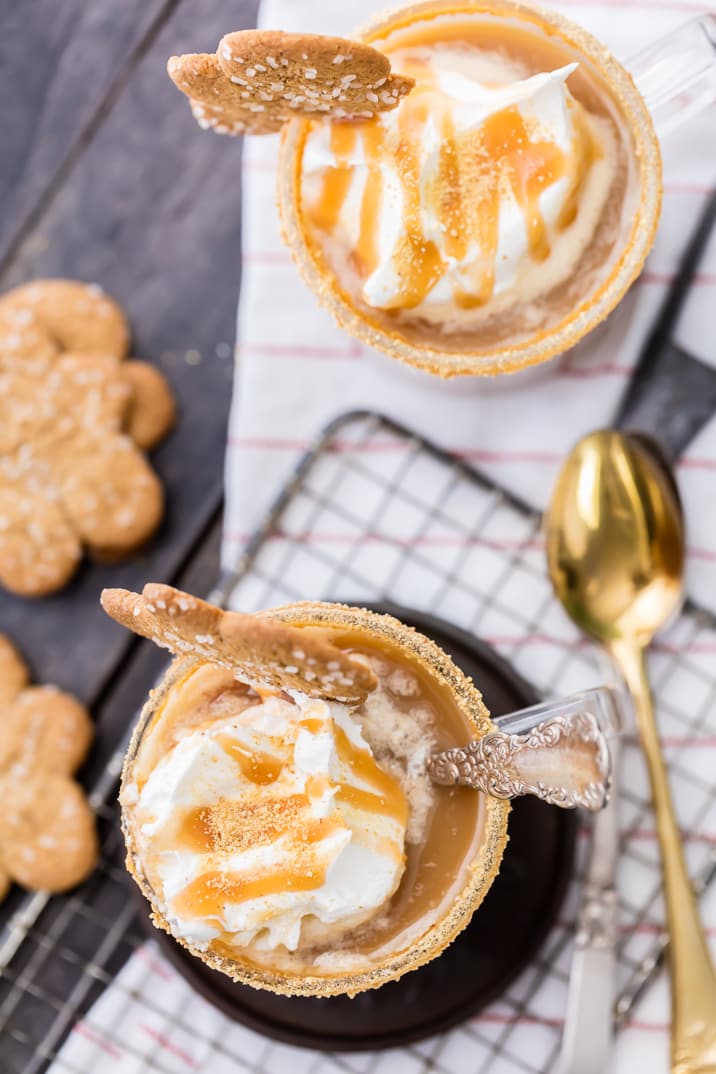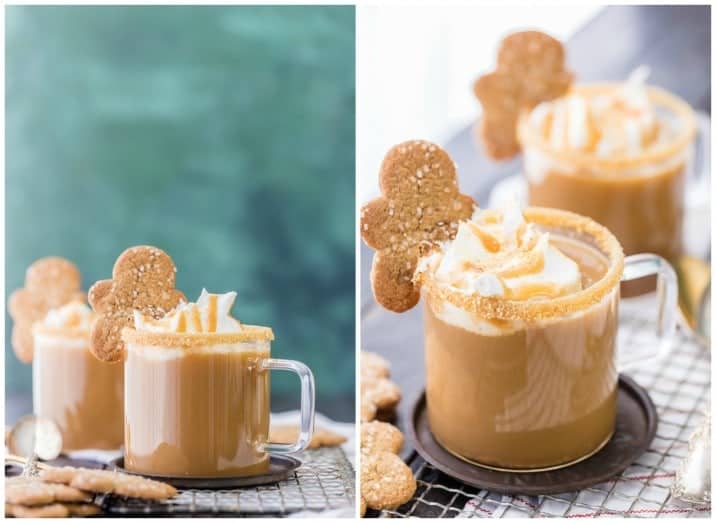 In the spirit of almost being in the holiday spirit…let's cheers to these SLOW COOKER GINGERBREAD LATTES!! You heard me…SLOW COOKER! I'm so happy to be here empowering the lazy one recipe at a time!
This Slow Cooker Gingerbread Latte recipe is holiday perfection.
We all need easy recipes in our life, and we certainly all need caffeine. so…Top it with a sweet little gingerbread cookie and you're truly in business.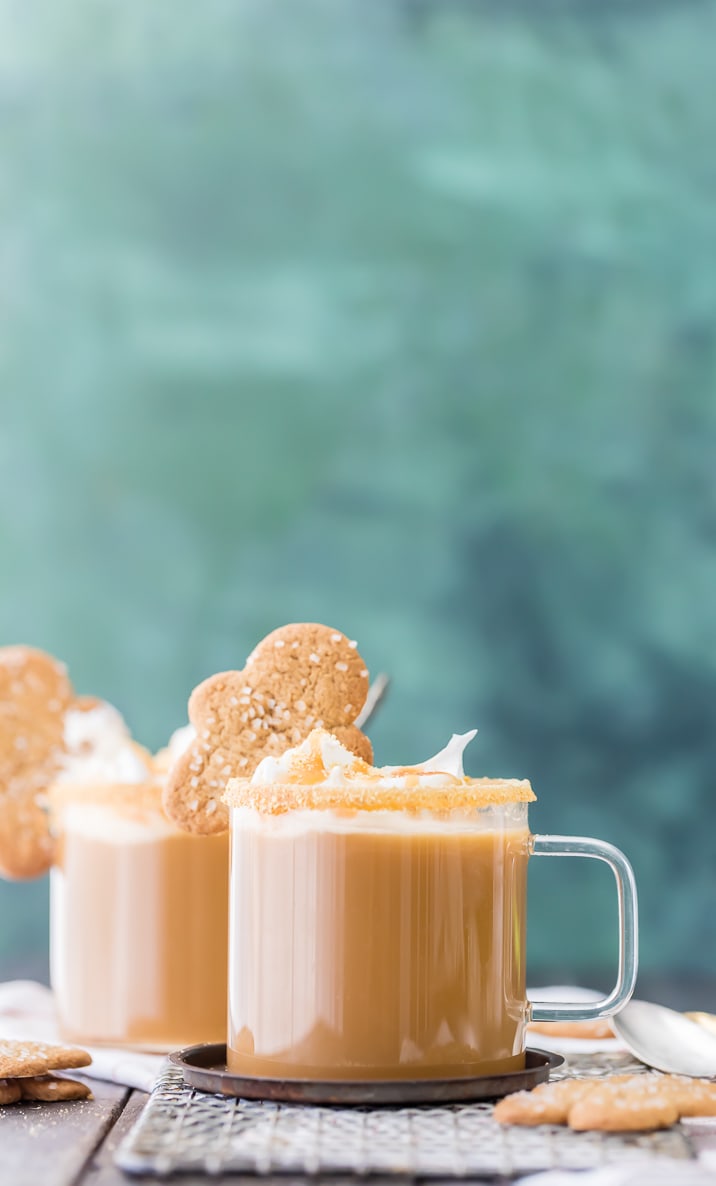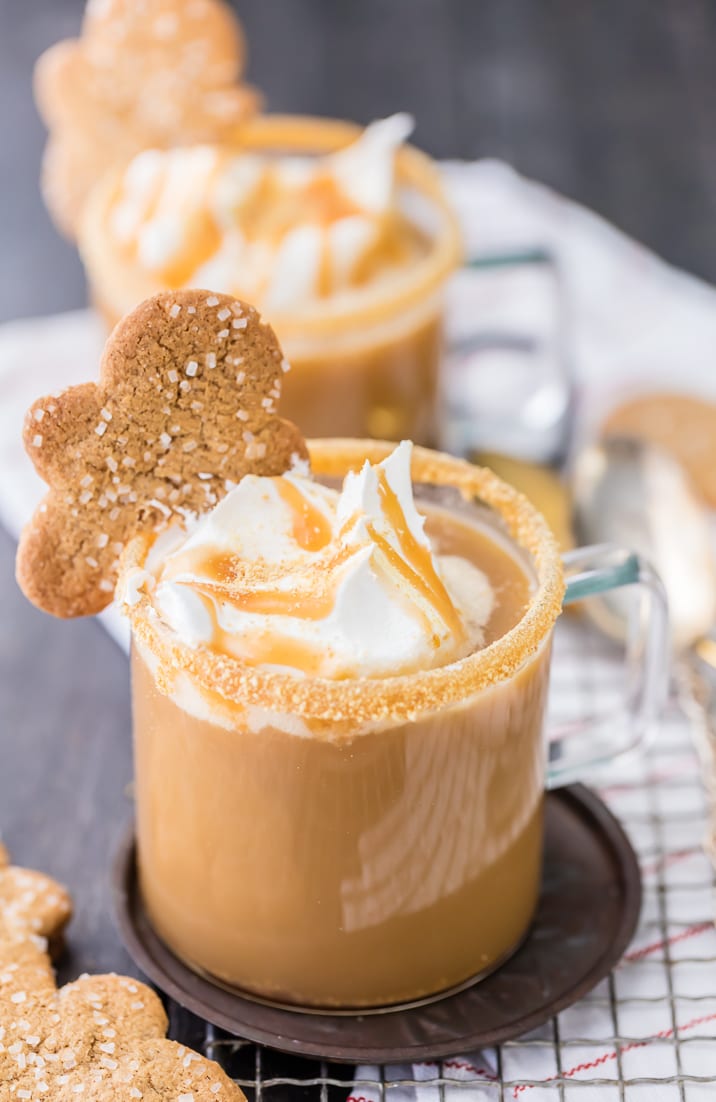 I adapted this recipe from one of my serious favorites, Kitchen Treaty! Talk about beautiful! Kare puts PUMPKIN in hers…yum! Check out her recipe HERE.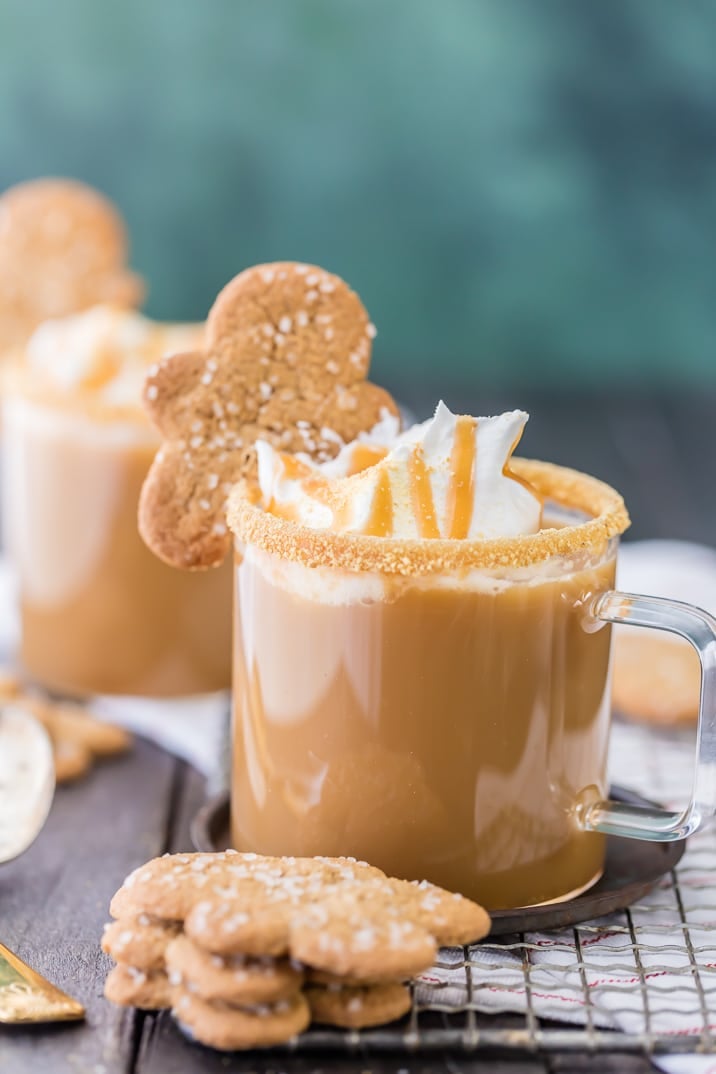 Enjoy enjoy enjoy!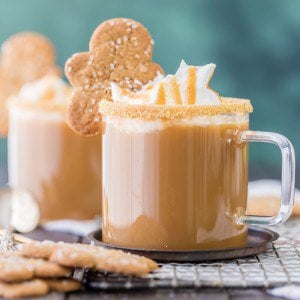 Slow Cooker Gingerbread Latte
Ingredients
8

cups

whole milk

1/4

cup

pure maple syrup

2

tablespoons

packed brown sugar

3

teaspoons

ground ginger

1

teaspoon

pure vanilla extract

2

cinnamon sticks

pinch

cloves

1/2

teaspoon

fresh ground nutmeg

3 1/2

cups

strongly brewed coffee or espresso

whipped cream

graham cracker crumbs, caramel sauce, and gingerbread cookies for garnish (optional)
Instructions
Add all ingredients to a large slow cooker.

Cook on low for 3 hours or until heated through. Monitor to make sure it doesn't boil.

Turn slow cooker to warm setting and cook for another 2 hours, stirring occasionally.

Stir again right before serving and taste.

Dip rims of cups in caramel sauce and then in graham cracker crumbs to create the look above (optional). Top with fresh whipped cream and caramel syrup if desired. For extra fun, top with gingerbread cookies.

Enjoy!