This non alcoholic sangria is made with cranberry and blood orange for a refreshing drink without the booze. Easy to make, it's perfect if you are entertaining a crowd.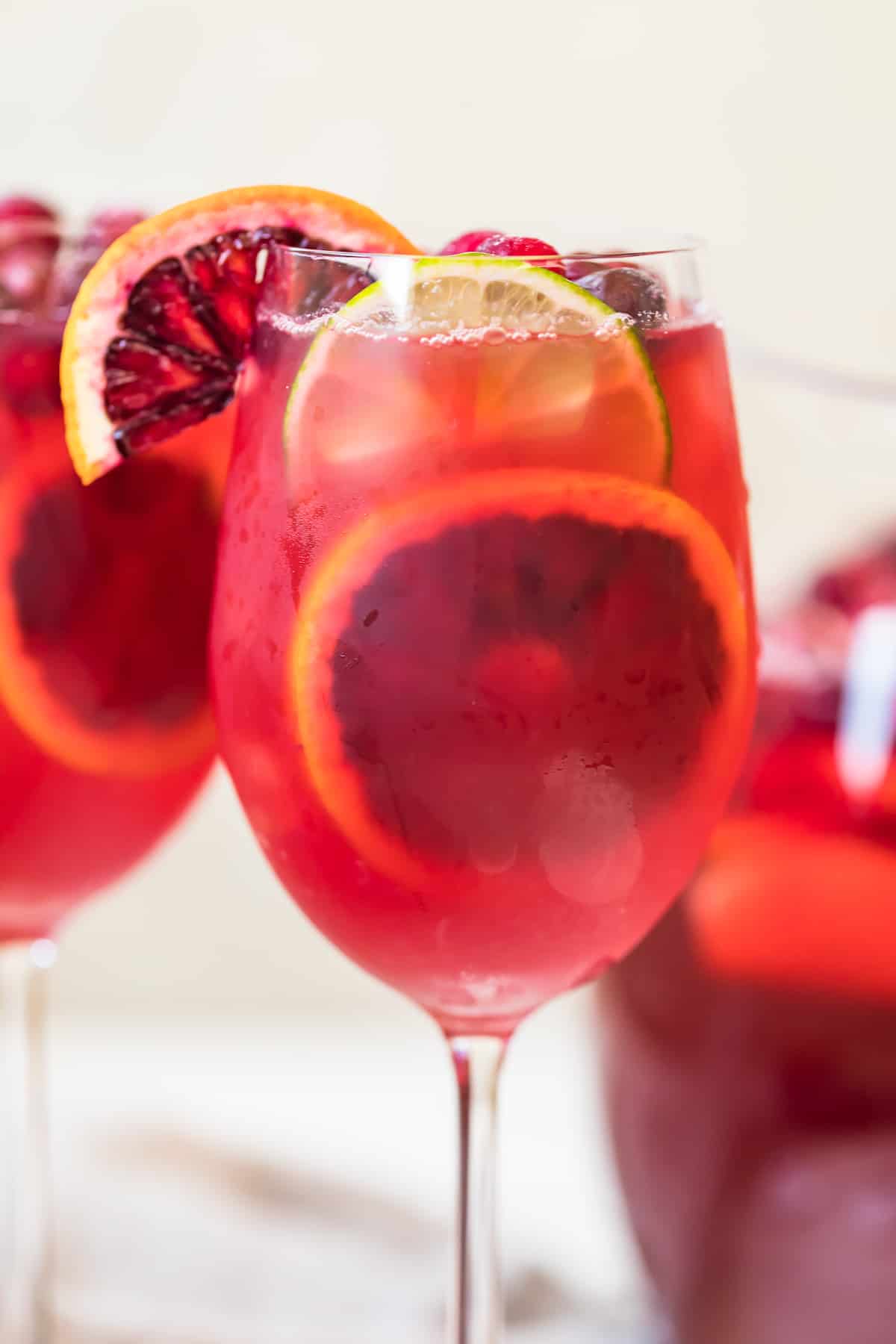 As much of a lover of sangria I am, I also like to serve this non alcohlic version that is so refreshing. This lightly sparking sangria is perfect for baby showers and non boozy brunches!
If you'd like an alcoholic drink, be sure to check out these easy sangria recipes:
How To Make Cranberry Blood Orange Non Alcoholic Sangria
Be sure to scroll down to get the full recipe!
Prep: Slice the fruit
Mix: Add the cranberry juice, SanPellegrino and lime juice to a large pitcher and mix well before adding the sliced fruit.
To serve: Add the club soda when you are ready to serve. Pour into glasses and add the frozen cranberries.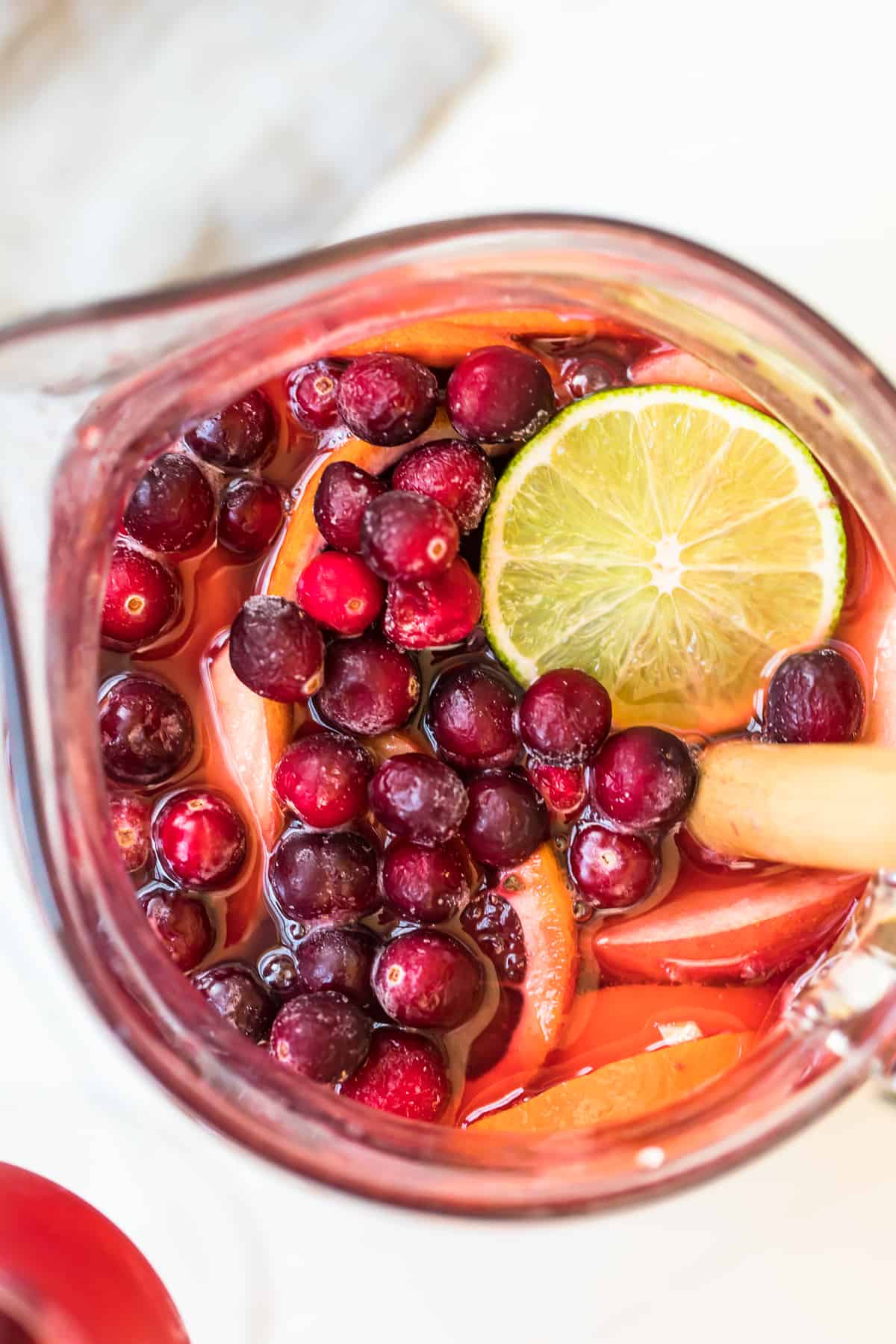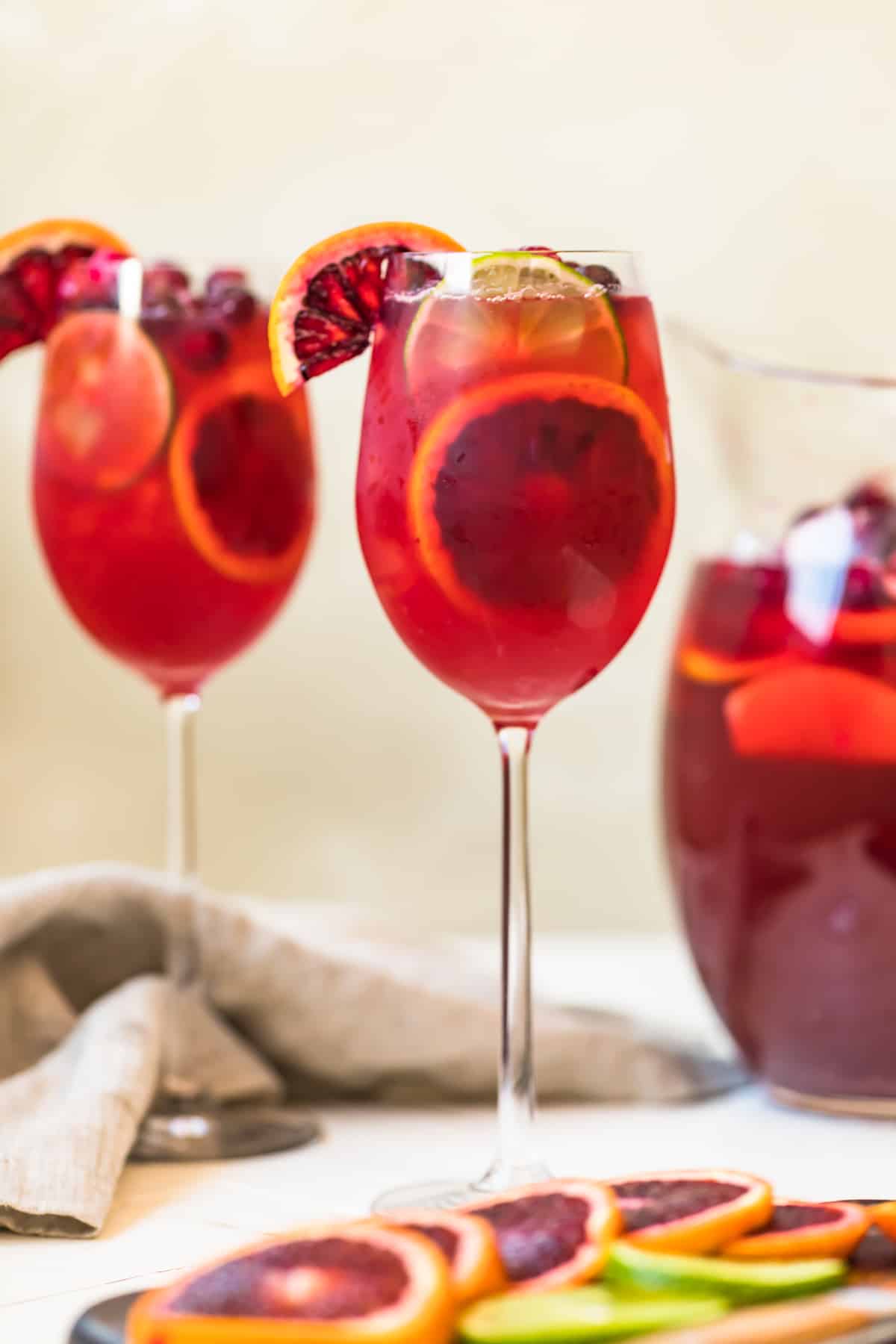 Sparkling Mock Sangria Recipe
The flavors in this non alcoholic sangria are bright, bold and refreshing without being too sickly and sweet. Club soda is added just before serving to add a little sparkle that really lifts the drink.
Can you make it ahead of time?
You can add everything to the pitcher, other than the club soda and keep it covered in the fridge for a day or two before serving. This makes this a great option if you are making it for party like a baby shower when you have lots of other things to organize!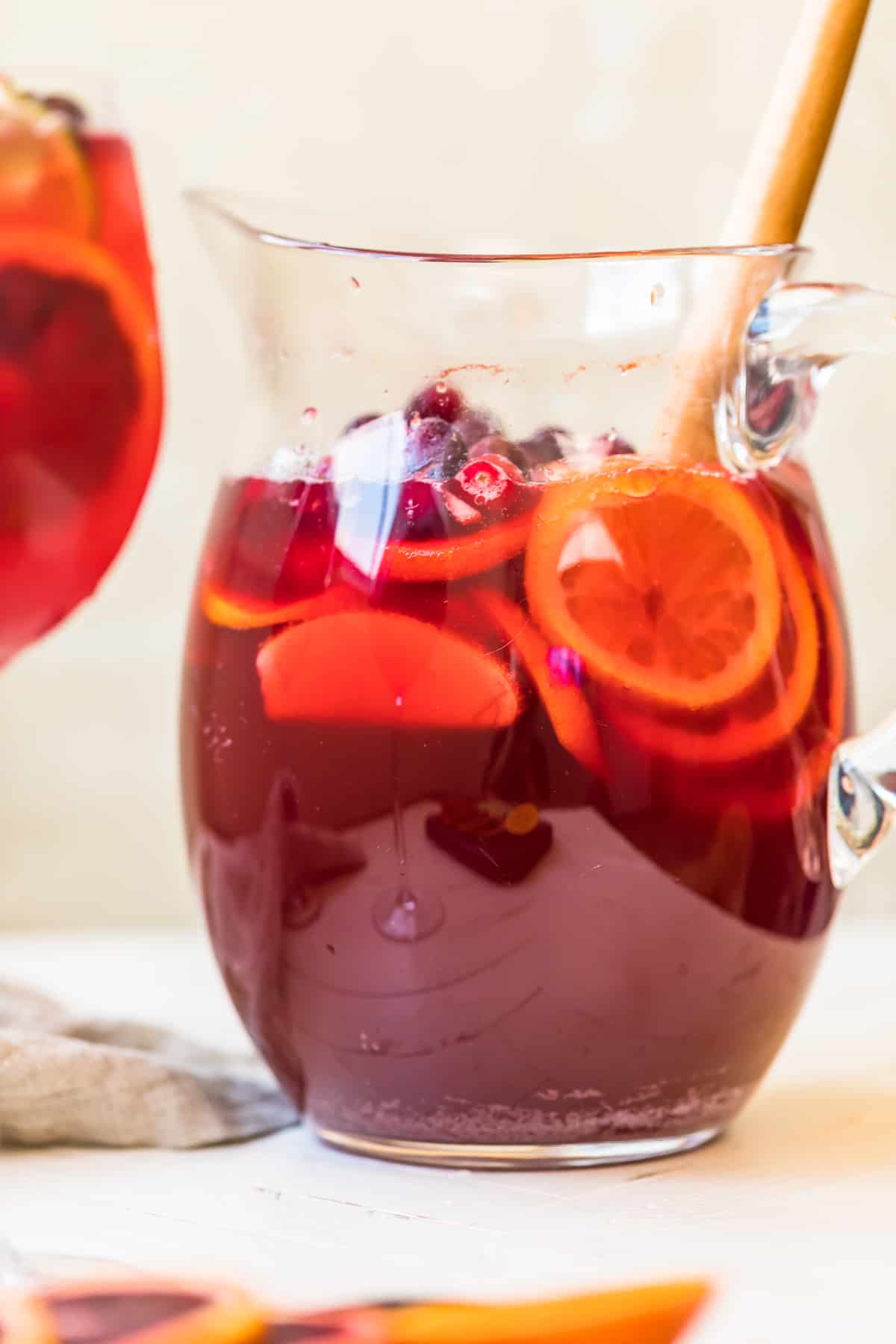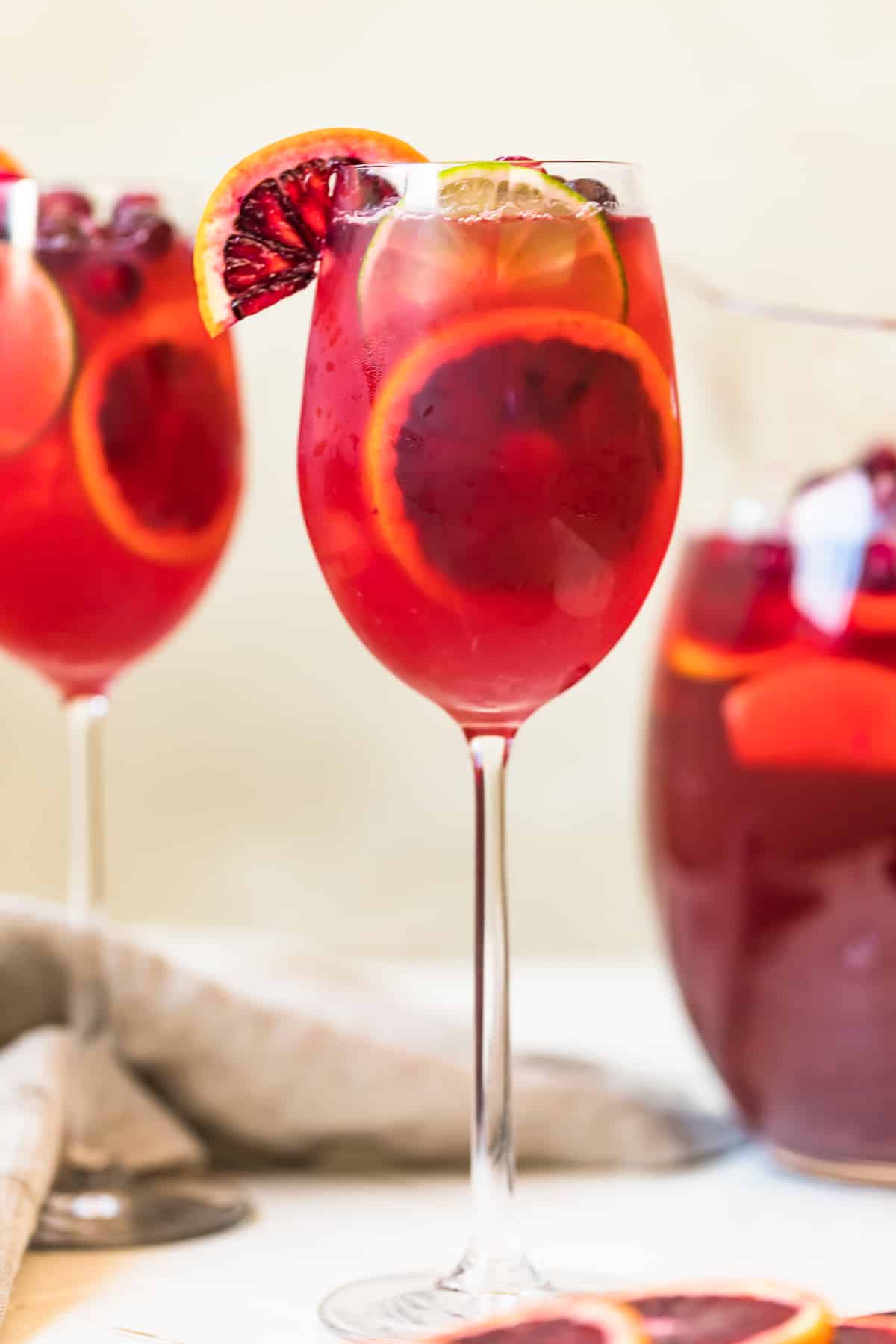 How do you garnish the sangria?
When pouring the sangria, I like to add a couple of slices of the fruit from the pitcher into each glass and then finish it off with some frozen cranberries. The cranberries not only look pretty but they help to keep the sangria cold.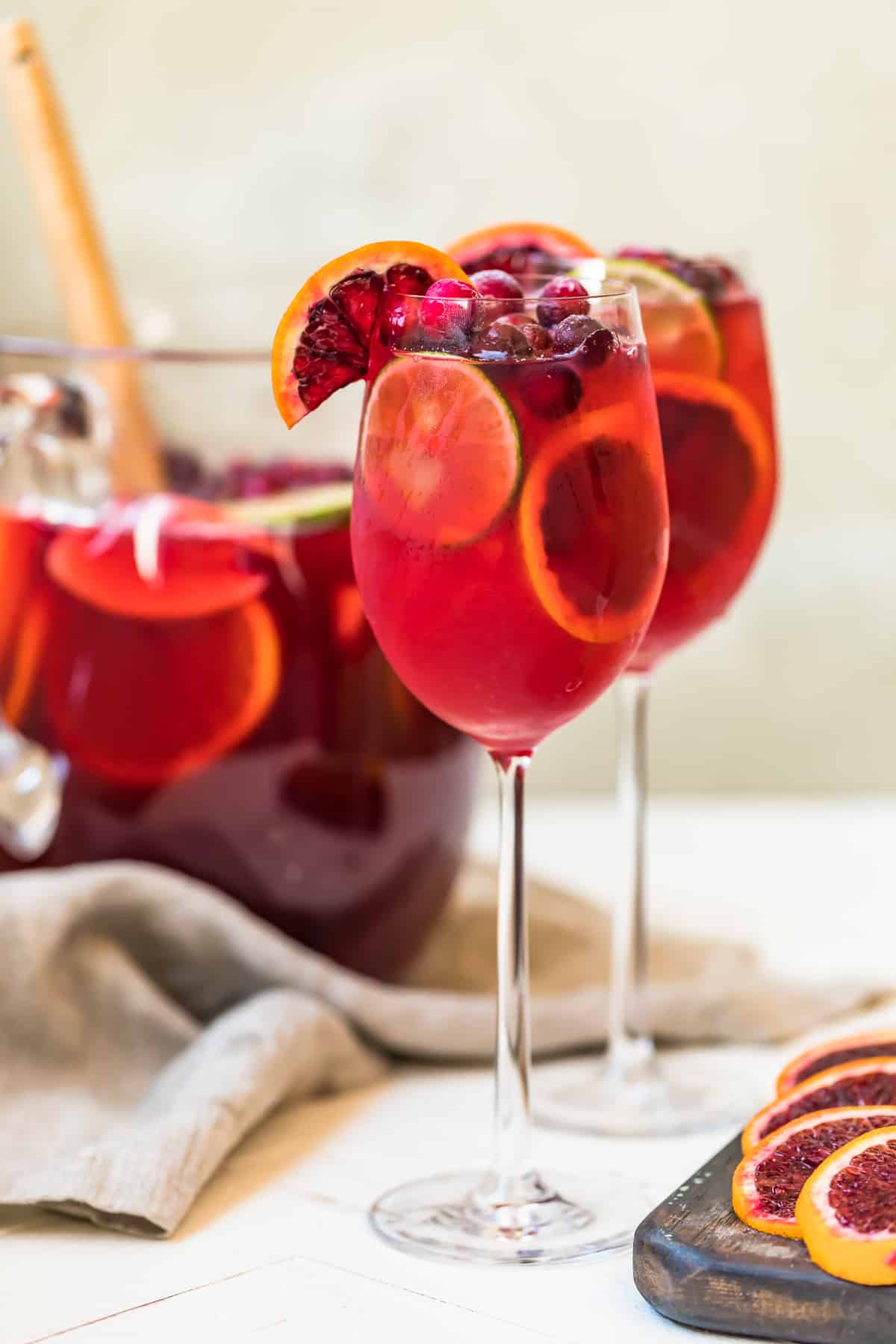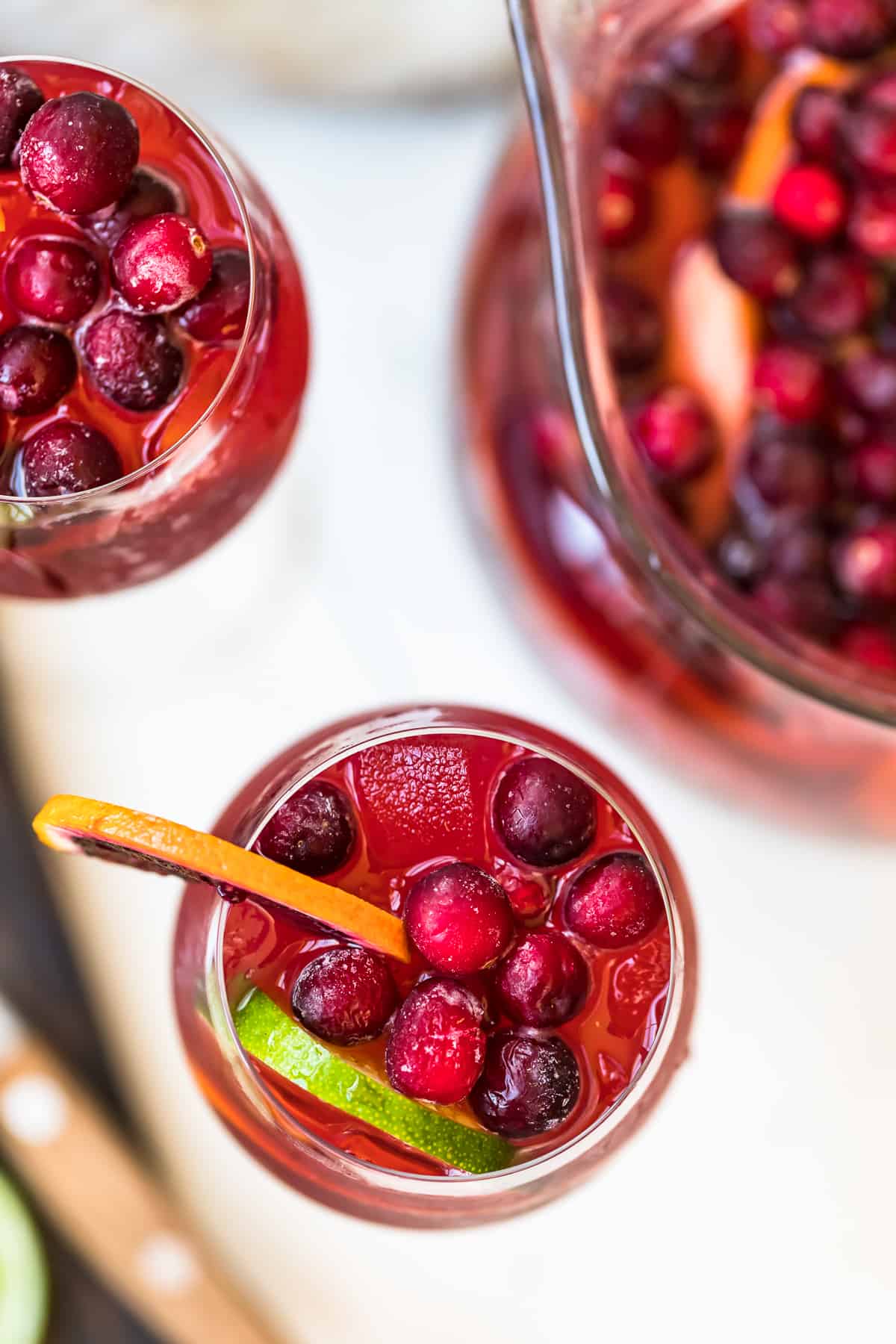 Recipe Tips and Notes
Don't add the club soda until you are ready to serve it. If you add it too soon it will lose it's fizz.
The non alcoholic sangria is best served chilled. Keep it in the fridge until you are ready to serve.
Don't add ice cubes. These will dilute the drink as they melt. Instead, use cold ingredients and garnish with frozen cranberries.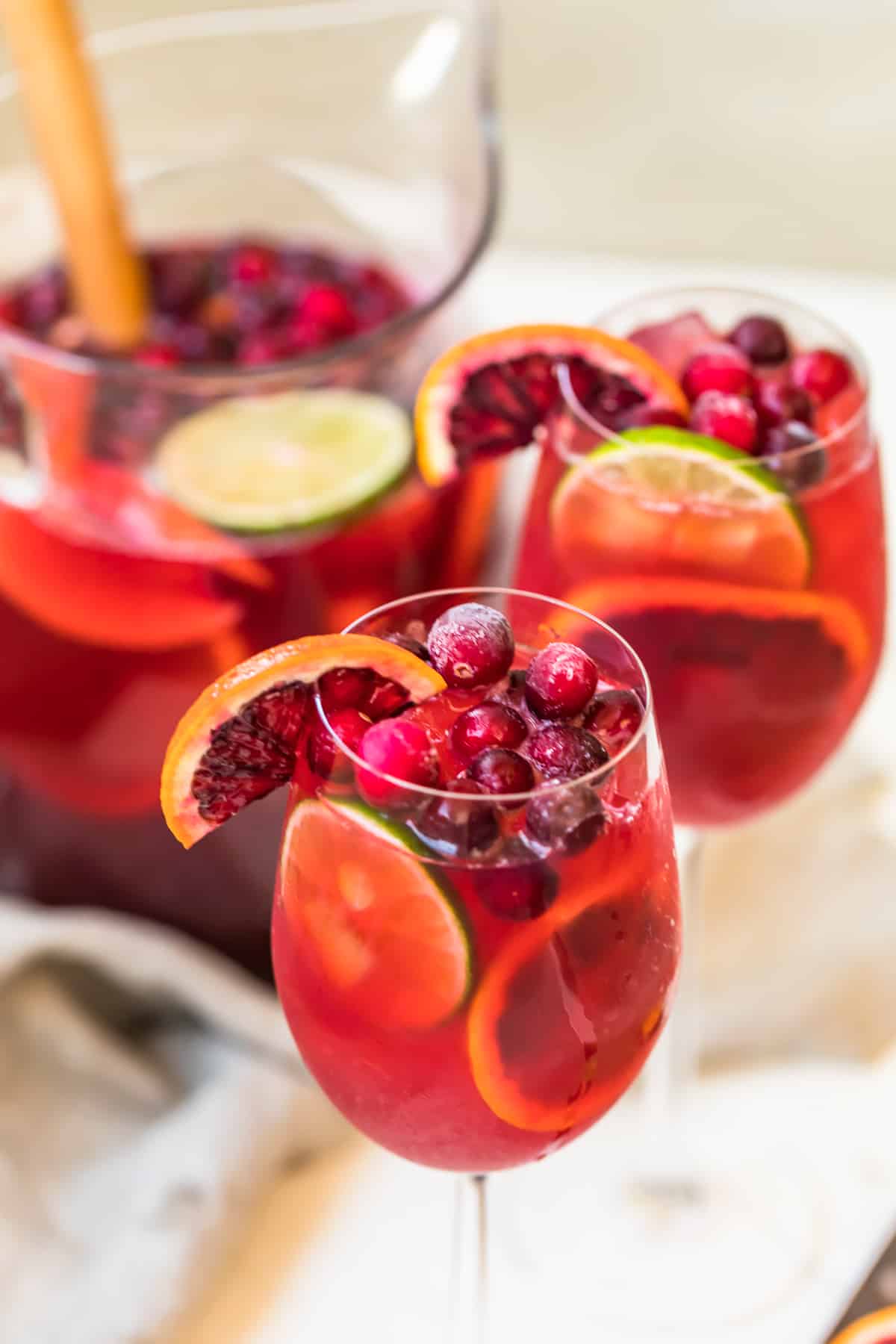 More Non Alcoholic Drinks Recipes