Apple Pie Punch is the perfect cocktail for Autumn and Thanksgiving! This is one of the most popular recipes on THE COOKIE ROOKIE! Easily made non-alcoholic…delicious either way!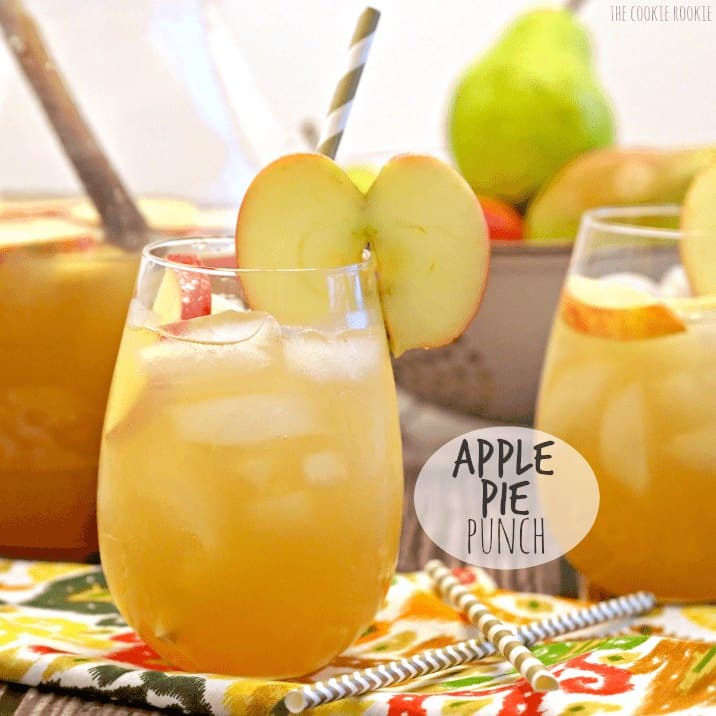 Last fall I was just getting into blogging (the 1 year anniversary for Cookie Rookie is October 1st!! I can't believe that) and came up with my Apple Pie Sangria on a whim. It was my first recipe to be somewhat popular…and made Scout famous around the world (just kidding). I was still taking pictures with my cell phone camera, but that didn't make the recipe any less delicious. It's still one of my favorites on the site!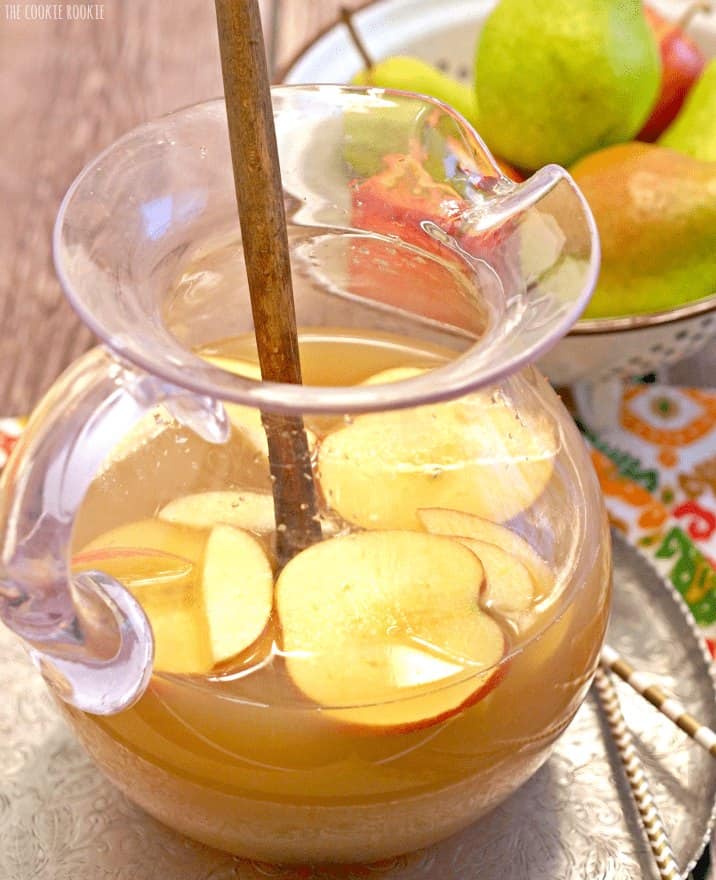 This year I wanted to make a drink that was easier to have alcoholic and non-alcoholic versions, but still just as yummy and simple. I brainstormed and tested different ideas, and finally came up with this Apple Pie Punch. I think you're going to love it!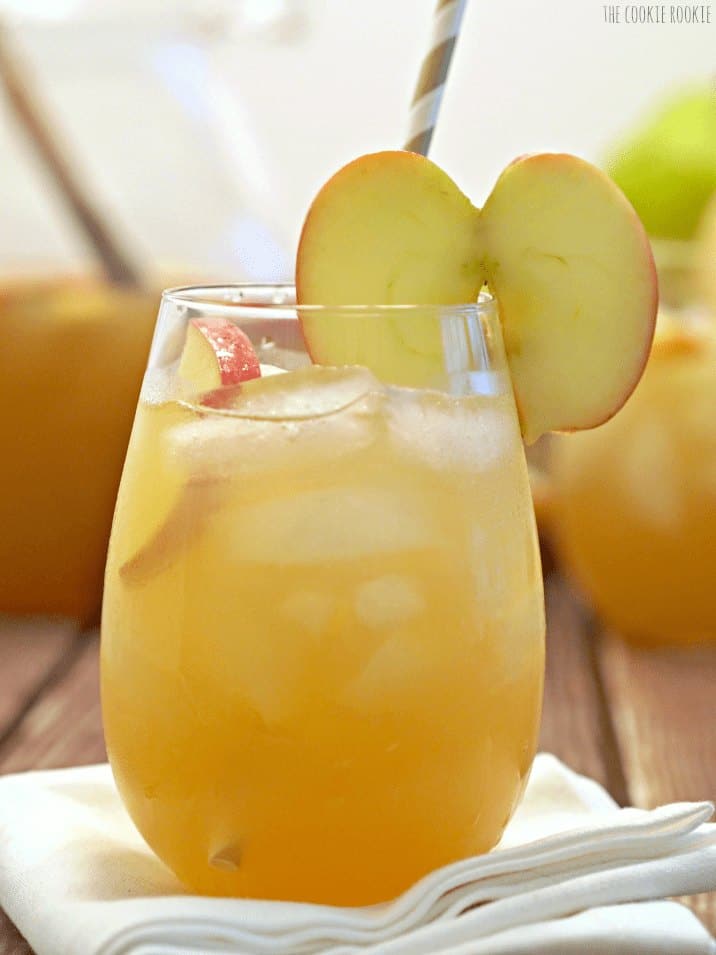 This would be the perfect drink for Thanksgiving! Make two pitchers, one for the kids and one for the adults (clearly marked of course ;) Its easy, refreshing, and delicious. Just like one of my favorite desserts, but in cocktail form! It doesn't get better than that!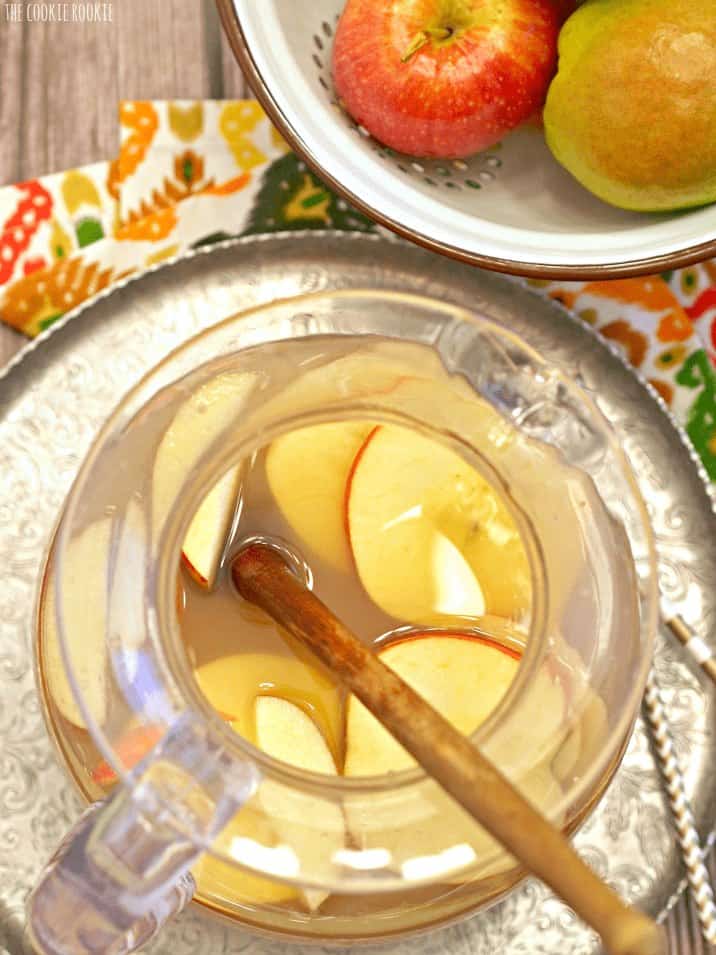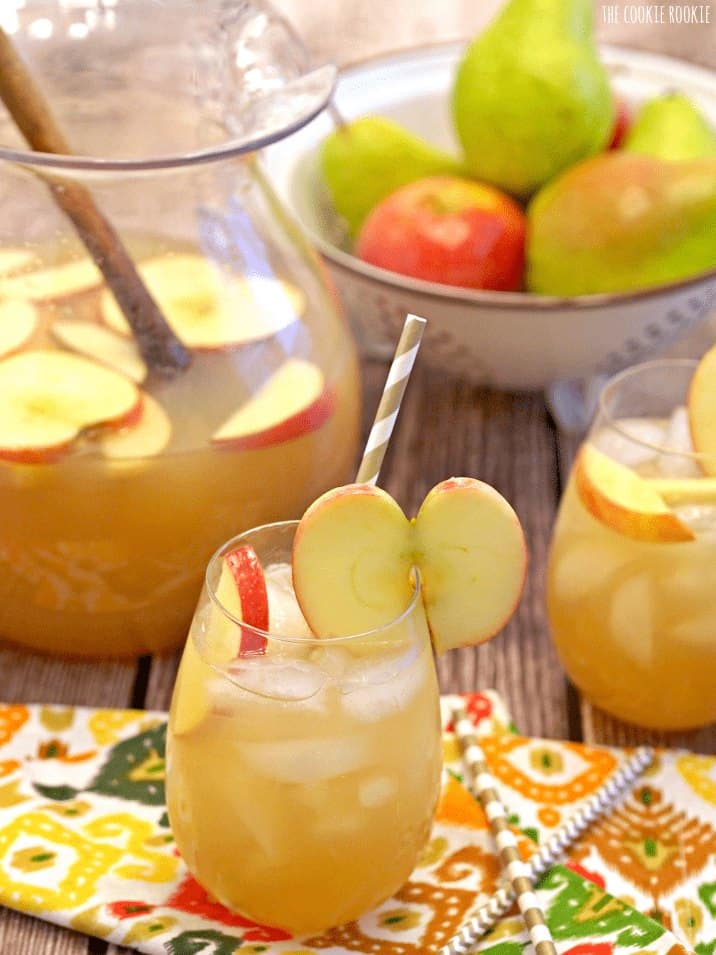 If you're looking to liven up your holiday this year, just splash a little Apple Pie Vodka (sure you can buy some, or you cane make your own (SUPER EASY) with this recipe) in your glass. You guys…this vodka. I am NOT a shot girl…but that vodka is AMAZING. It's the perfect compliment to the juices in the drink, and you'll feel like you're sipping a dessert for sure.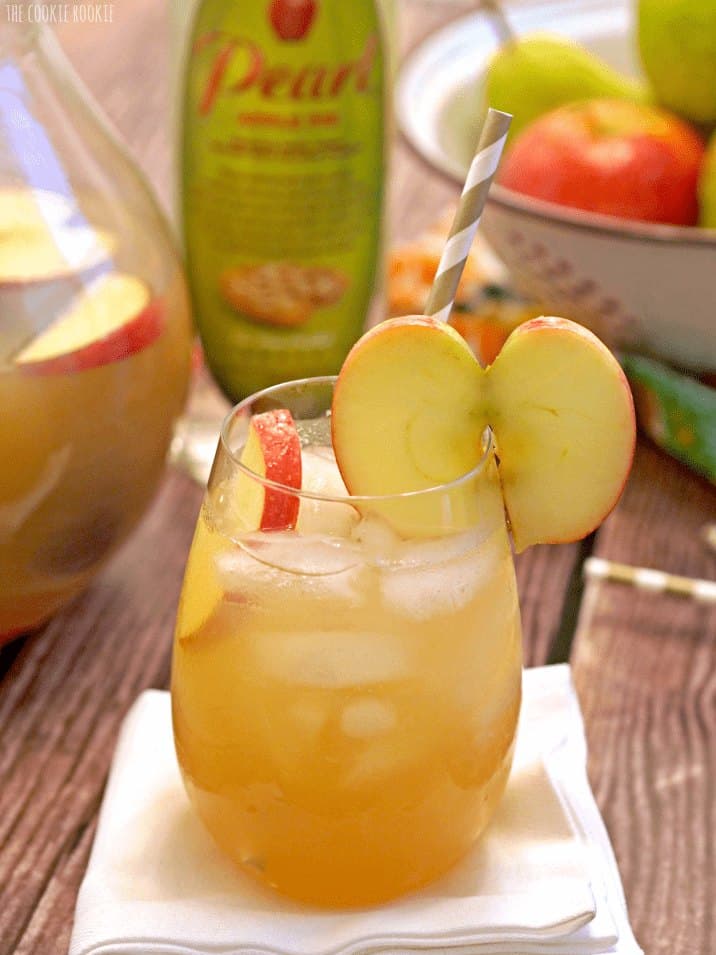 Even without the Apple Pie Vodka, this drink tastes like the pie. You can serve it hot or cold…so many options! The perfect drink for Autumn! Heck, I'll probably be making this year round.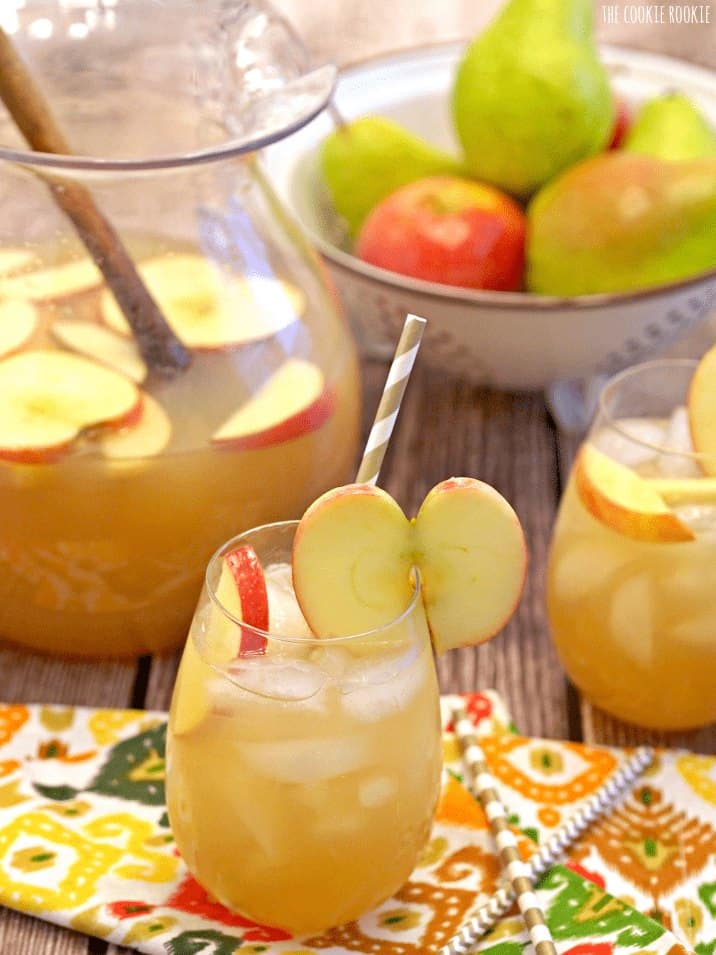 Cheers!
If you love this recipe, be sure to also check out our Apple Pie Sangria, Easy Holiday Punch, and Pumpkin Pie Punch! The holidays have never tasted so sweet!