This is the easiest Thanksgiving turkey recipe you'll ever make! Follow a few simple steps to make a juicy, flavorful, and easy roast turkey in no time. Make the holidays no-fuss with this foolproof turkey, and serve it up with your favorite sides!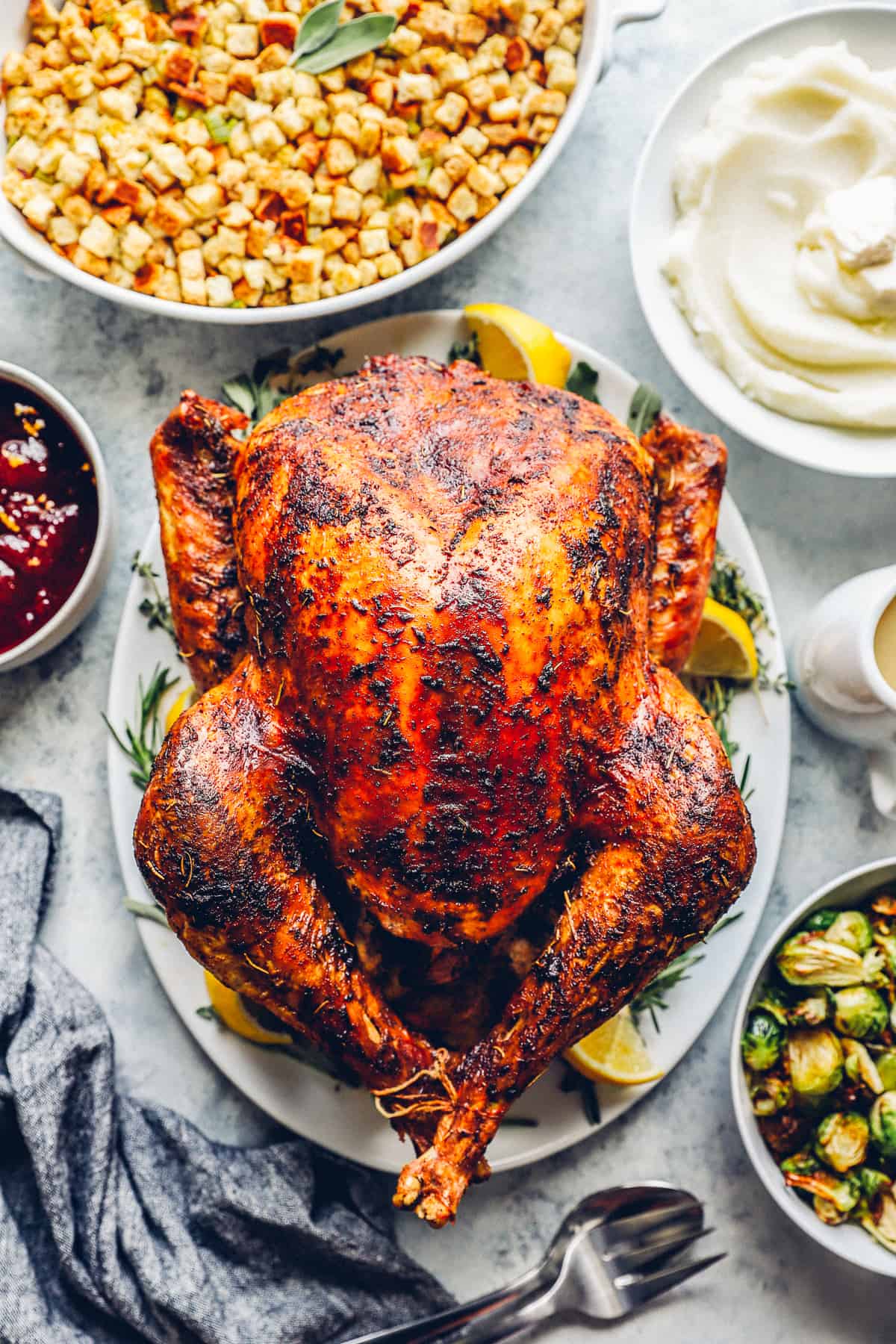 Easy Roast Turkey Recipe
Make this holiday completely stress-free with this East Thanksgiving turkey recipe. It's the one dish people worry about the most, but it's really simple with just a few basic ingredients and steps.
This oven roasted turkey will make for the perfect feast with family and friends. It's so juicy and so delicious, with some simple seasonings. You truly can't mess this one up!
Why you'll love this Thanksgiving Turkey Recipe:
Foolproof: This is the easiest Thanksgiving turkey you'll ever make! The recipe is so straightforward, you can't mess it up.
Juicy: Get perfectly juicy, tender meat straight out of the oven. No dry turkey this year!
Flavorful: A simple mix of seasonings and aromatics creates a flavorful roast turkey that everyone will love!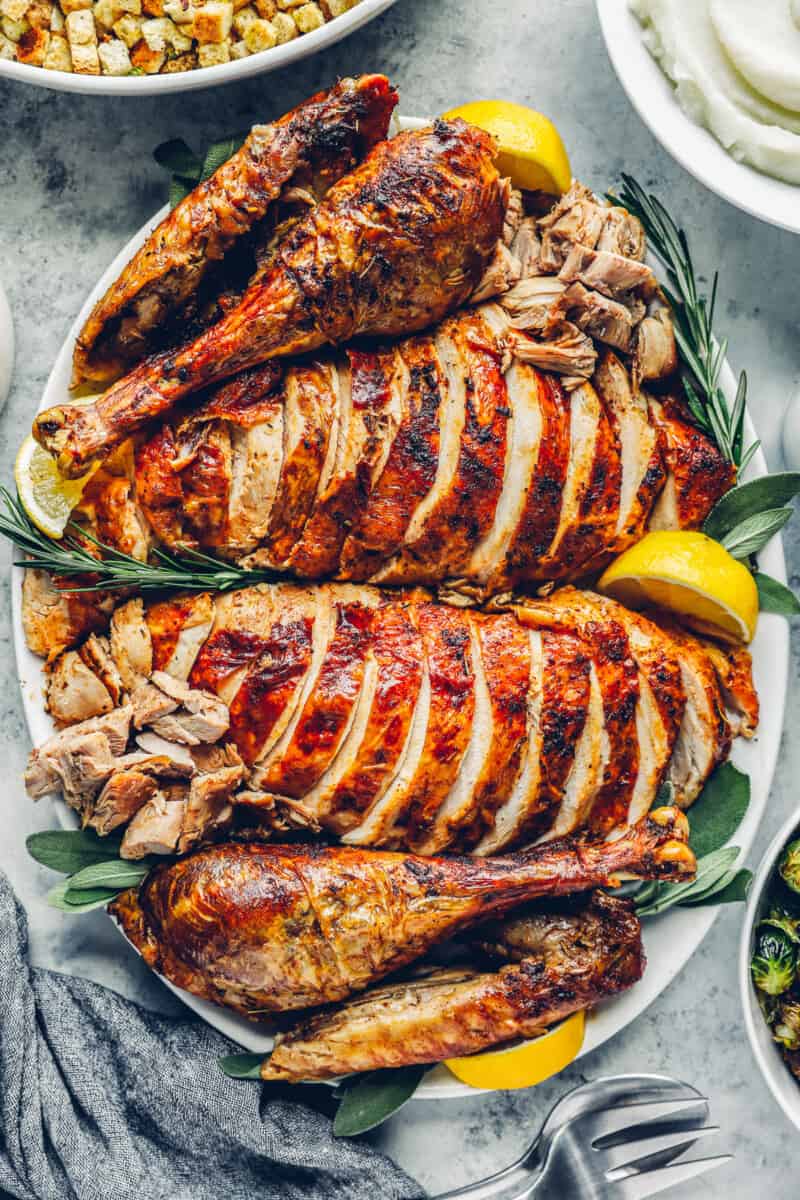 How to Roast a Turkey for Thanksgiving
You can jump to the recipe card for full ingredients & instructions!
Prep the Turkey: Take it out of the fridge to rest at room temp while the oven preheats, remove the neck and giblets, and pat it dry.
Fill the Turkey: Season and stuff the cavity with onions, lemons, garlic, and herbs.
Season: Rub the butter and spice mix all over the turkey, including under the skin.
Prep for the Oven: Place it in a roasting pan, tuck the wings, tie the legs, and place more of the aromatics in the pan.
Roast the Turkey: Cook 15 minutes per pound of turkey, and remove from the oven when it reaches 165F.
Serve: Let it rest, then carve and serve!
Ingredient Notes
Turkey: This recipe is for a 15-16 pound whole turkey, but the time can be adjusted depending on the size. It should be fully defrosted before cooking.
Spice Rub: You can use a spice mix of your choosing, but I recommend using our foolproof turkey seasoning. It's so flavorful!
Butter: The butter should be softened, not melted. The best way to do this is to set it out on the counter for about an hour.
Herbs: This recipe uses a mix of rosemary, sage, and thyme, but you can use different herbs if you prefer.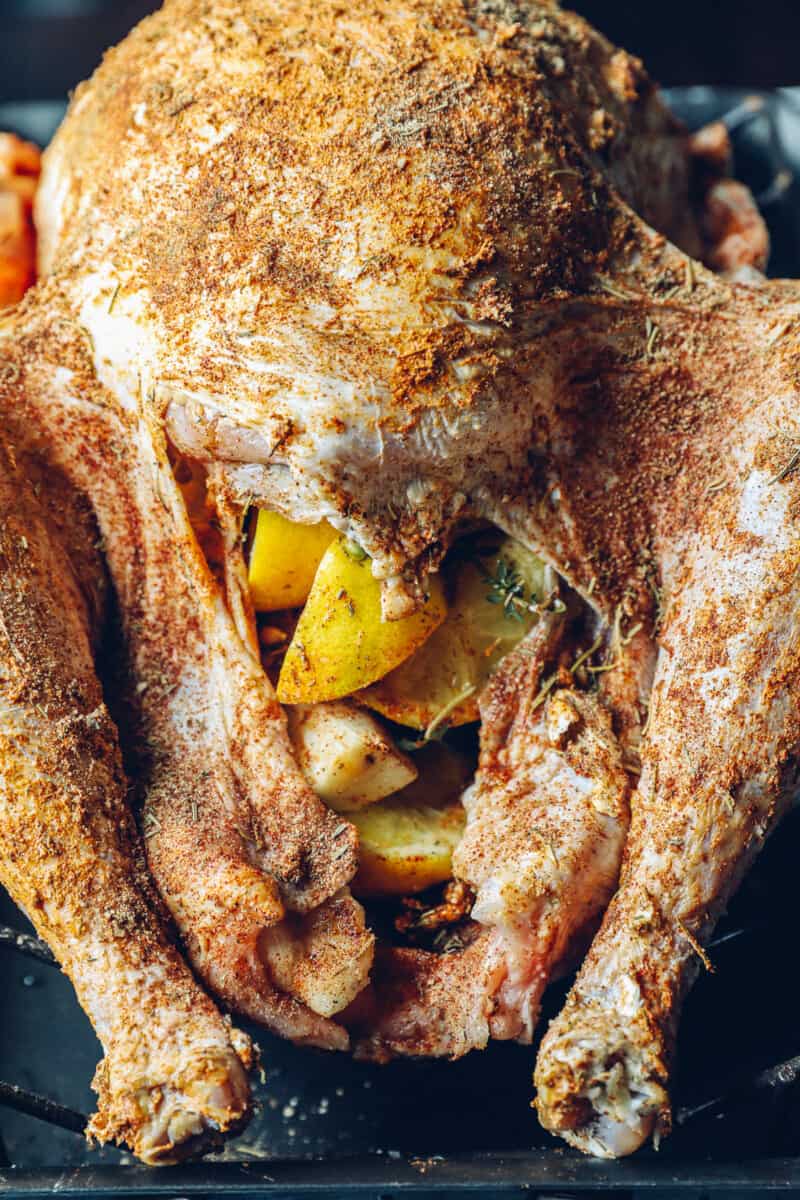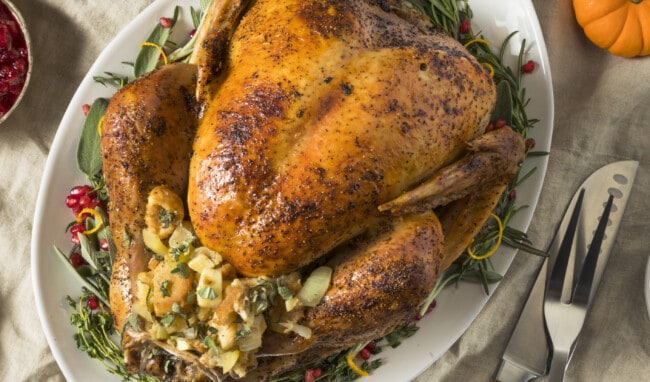 All the Tips and Tricks
How to Cook Thanksgiving Turkey!
Everything you need to know for Thanksgiving entertaining.
See Turkey Guide
How long does it take to roast a whole turkey?
This recipe is for a 15-16 pound turkey and takes around 3 hours and 45 minutes. As a rule of thumb, you need to cook a turkey for 15 minutes per pound, so adjust the cooking time accordingly. If in doubt, be sure to use a thermometer to check when your turkey is done.
What's the best temperature to roast a turkey?
Set your oven temperature to 325F for this turkey recipe. It allows the turkey to cook slowly and evenly, which prevents it from drying out.
Should I cover my turkey while cooking?
No, generally the turkey does not need to be covered. However, if parts of it are browning too quickly in the oven, you can loosely cover those parts with aluminum foil.
Serving Suggestions
Every Thanksgiving feast needs some easy side dishes to go with the roast turkey. Serve up the classics, like mashed potatoes, green bean casserole, stuffing, creamed corn, and more.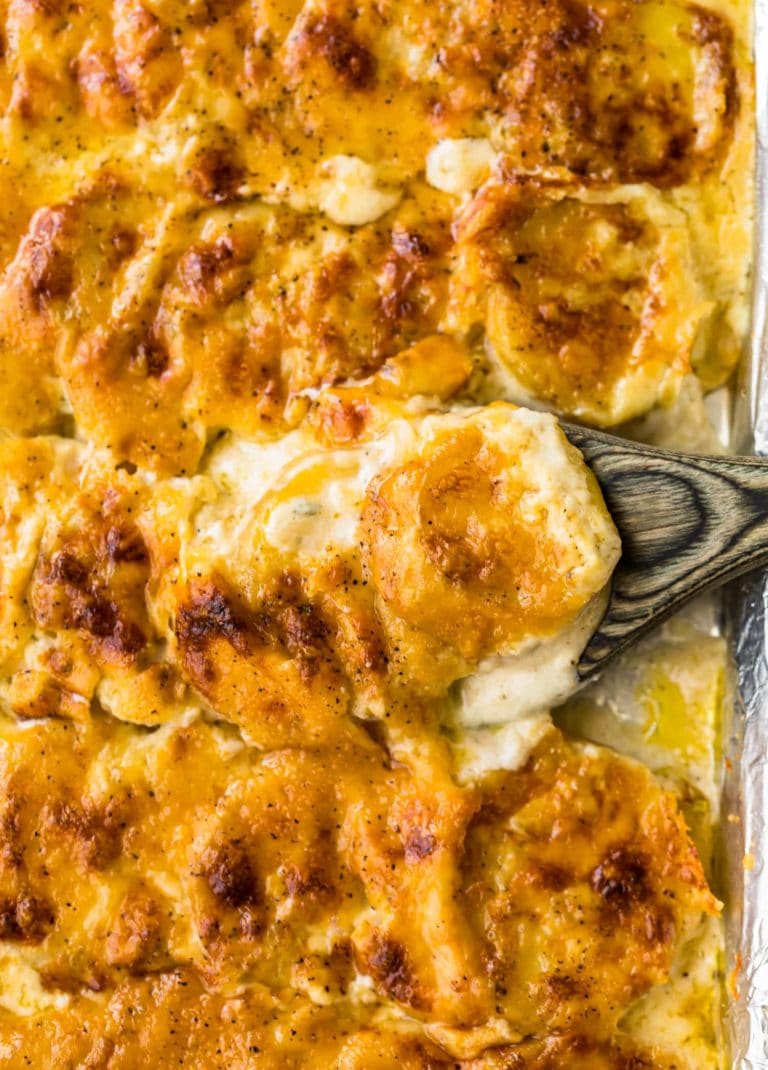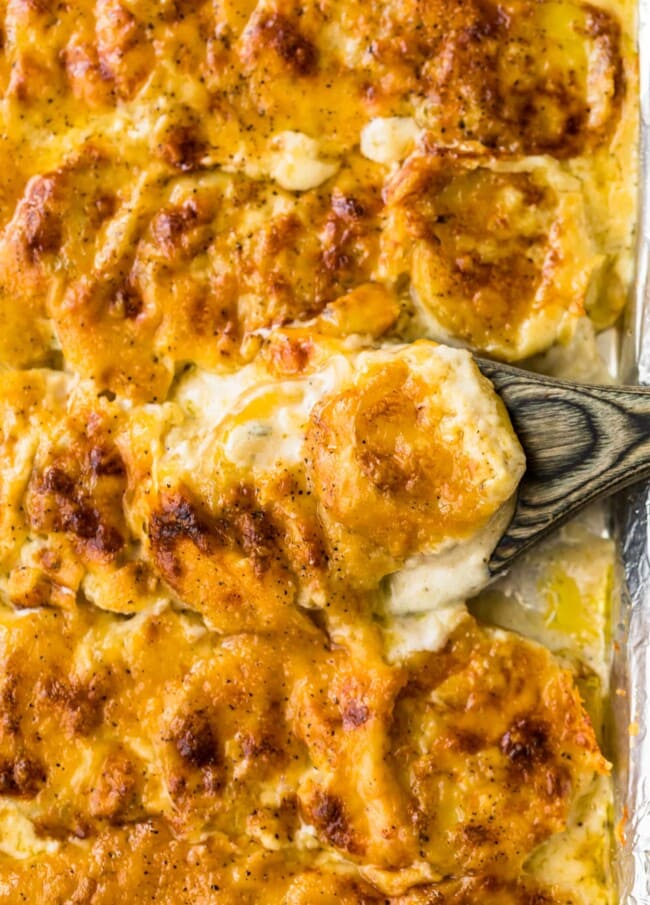 Try ALL the Sides
60+ Holiday Side Dishes
This Thanksgiving we hope you enjoy as many sides as possible with this Roast Turkey Breast!
See Sides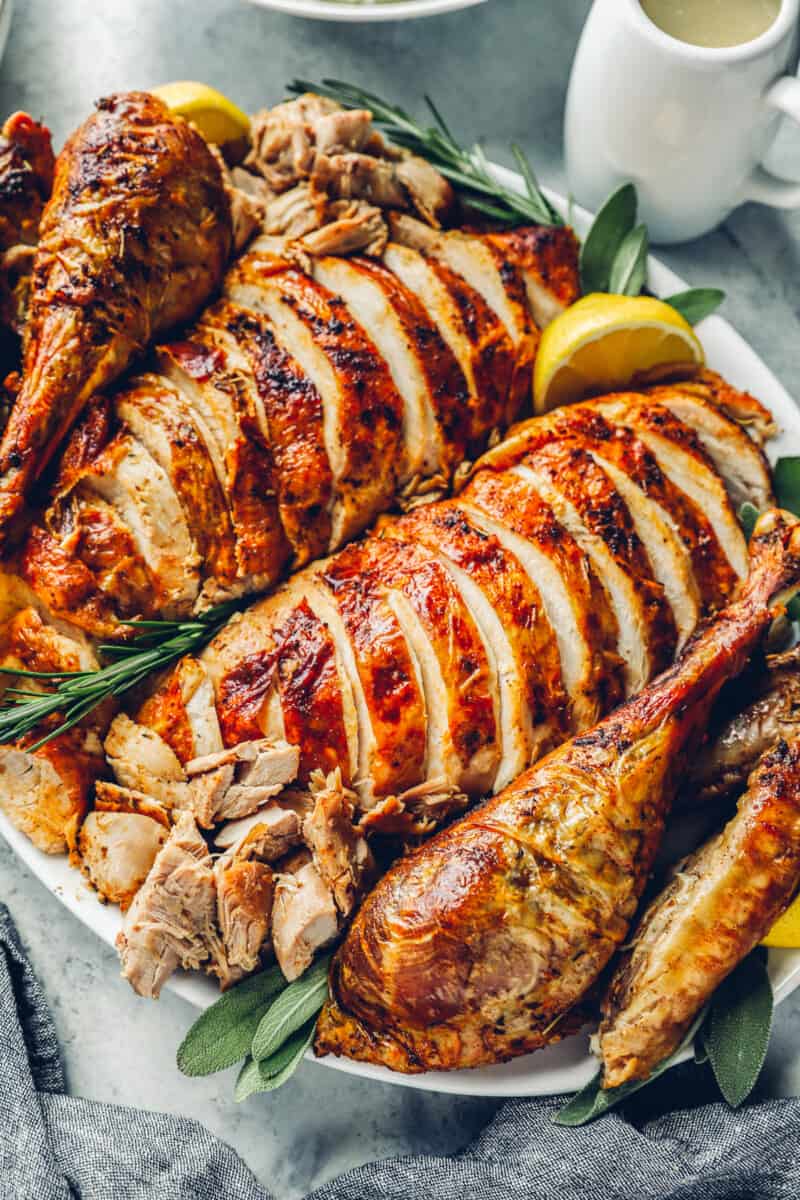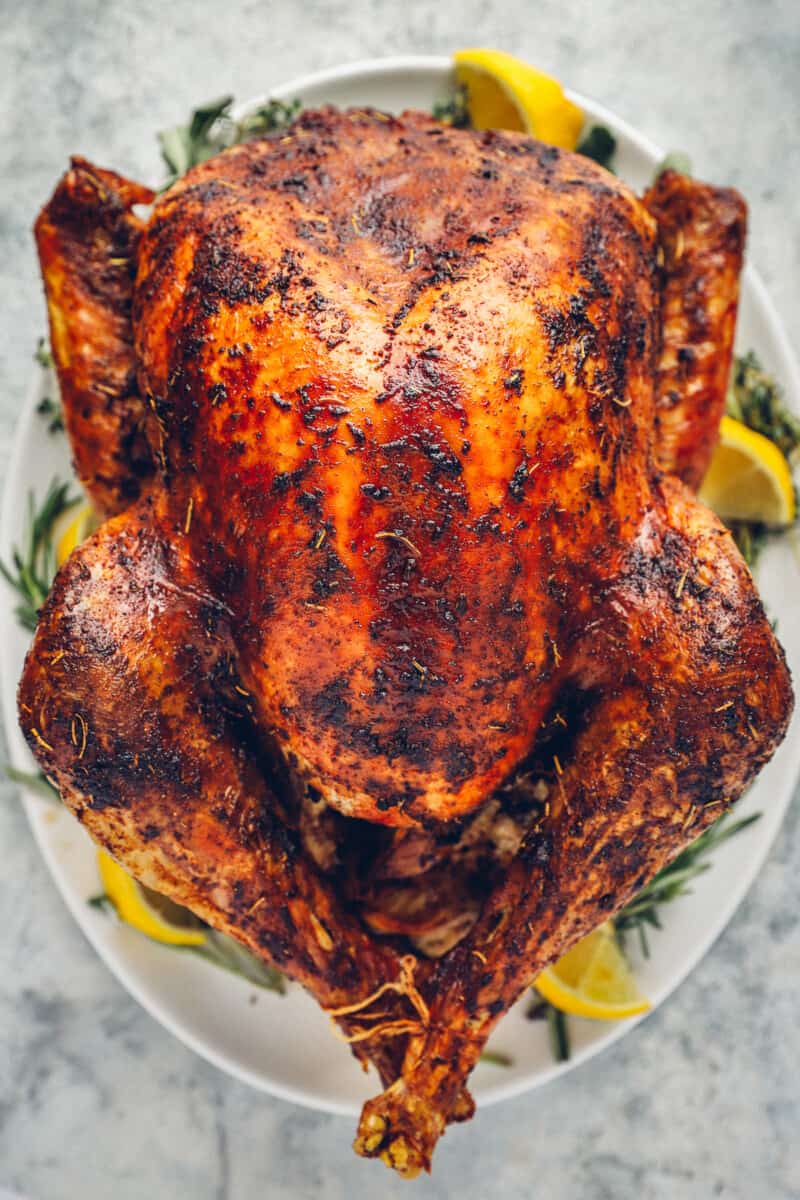 Defrosting the Turkey
The best roast turkey starts with a bit of prep. The main thing you need to do is defrost your turkey, so that it's ready to go on Thanksgiving. Follow this time chart to thaw your turkey ahead of time.
Storing Leftovers
To store leftover turkey, first remove all of the meat from the bones. Place the meat in airtight containers or resealable bags. It will keep in the refrigerator for 3-4 days.
How to Make the Juiciest Roast Turkey
Use butter. This helps to get the skin golden brown and crispy and adds fat into the lean breast meat to help to protect from the heat while it is roasting.

Roast breast side down.

Check the turkey throughout the cook time, to be sure it's not cooking or browning too quickly.

Use an instant read thermometer. This will ensure that you don't overcook your Thanksgiving turkey. It should register at 160-165F when inserted into the middle of the breast and thigh.

Let it rest! When the turkey is ready to come out of the oven, cover it loosely with foil and let it rest for at least 15 minutes. This allows the juices to redistribute and not escape when it is carved.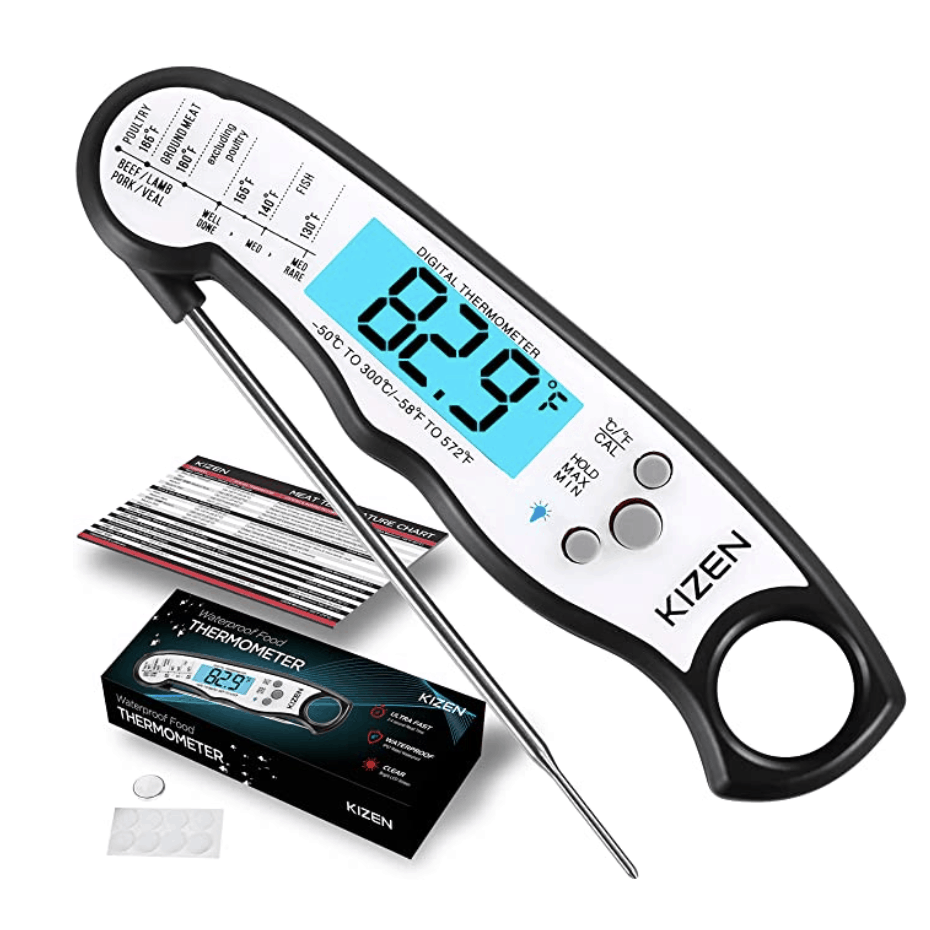 The Best meat thermometer!
I love using this meat thermometer for making sure the meat is at 165 degrees! Easy for beginners & totally worth the $10 cost!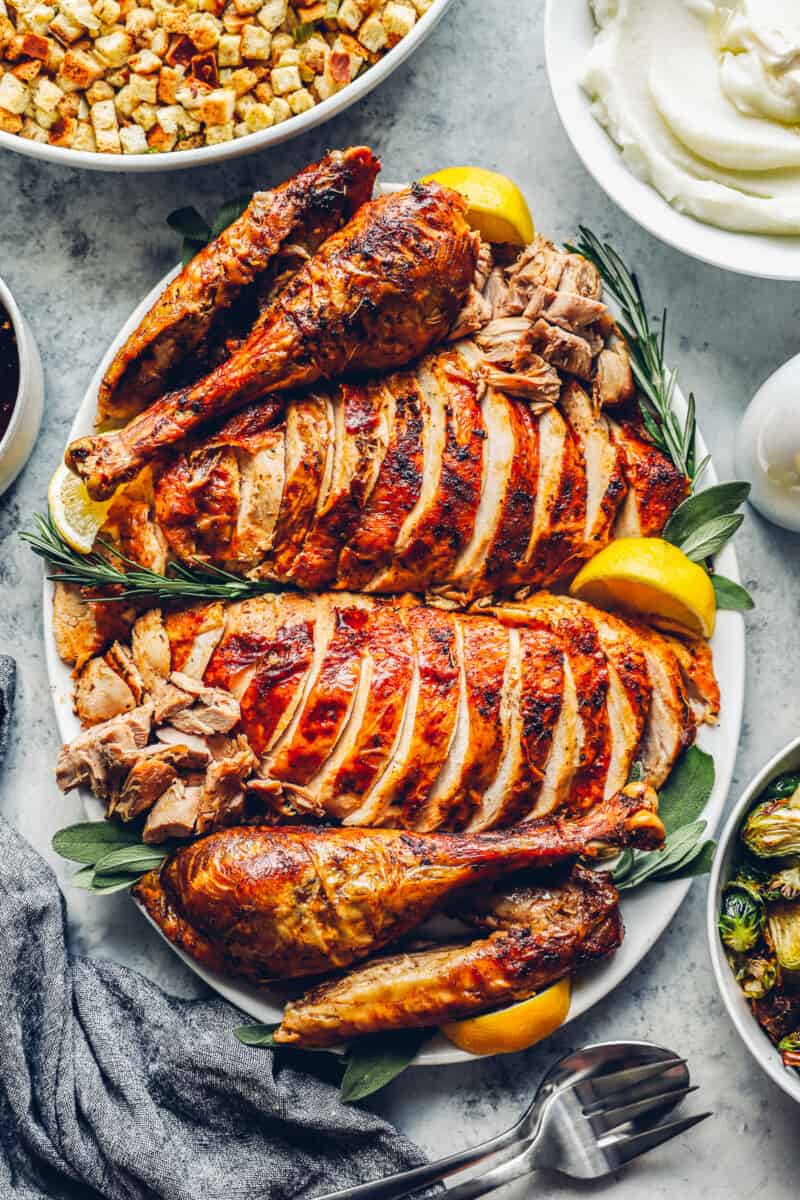 This easy, roasted Thanksgiving turkey recipe is a sure bet–follow a few simple steps, and you'll have the best turkey! It'll make the perfect dish at the center of the holiday table, and of course it tastes great with all of your favorite dishes.
More Thanksgiving Recipes
Now that you've got the turkey, complete the holiday feast with all of these delicious Thanksgiving recipes, tips and tricks.
Thanksgiving Recipes
If you make this recipe be sure to upload a photo in the comment section below or leave a rating. Enjoy! You can also jump to recipe.