If you are a little worried about your cooking your Thanksgiving turkey this year, this easy and foolproof recipe will see you right! This roast turkey recipe requires minimal prep and guarantees the most juicy and succulent meat every single time!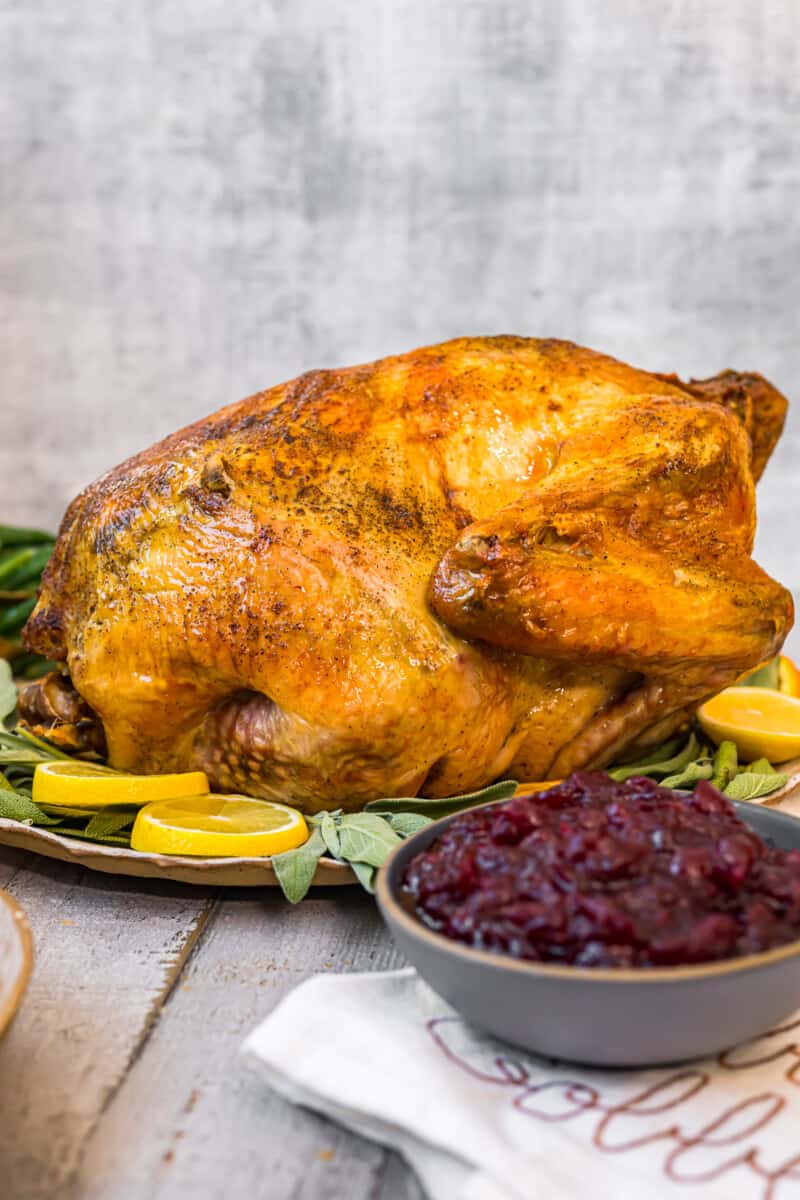 Easy Thanksgiving Turkey
Is everyone ready for Thanksgiving? It's come around so quickly this year!
If this is your first time cooking a whole turkey this year, or whether it's your 50th, you have to try this recipe!
Honestly, the results are amazing and there is no dry and flavorless meat. It's so easy too!
Serve your roast turkey up with you favorite Thanksgiving sides like Homemade Cranberry Sauce and Roasted Maple Bacon Brussels Sprouts.
Why you'll love this Easy Thanksgiving Turkey:
Easy to prep: This recipe doesn't require hours (or days!) of prep. You can do everything on the day. It takes about 15 minutes of your time before it gets roasted in the oven.
Juicy: We roast this turkey breast side down so it basically bastes itself. The results are perfectly succulent breast meat and flavorful dark meat.
Delicious! This is seriously one of the most delicious whole turkeys I have roasted! It's so perfect for Thanksgiving and Christmas, and the leftovers are amazing!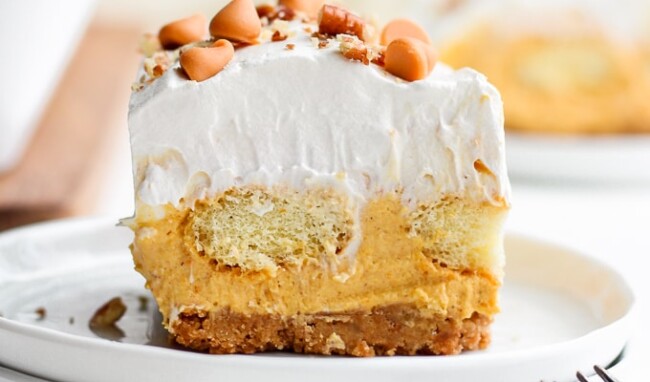 It's not Thanksgiving without Pie!
88+ Thanksgiving Dessert Ideas
Every Thanksgiving table needs an equally amazing dessert table.
See Desserts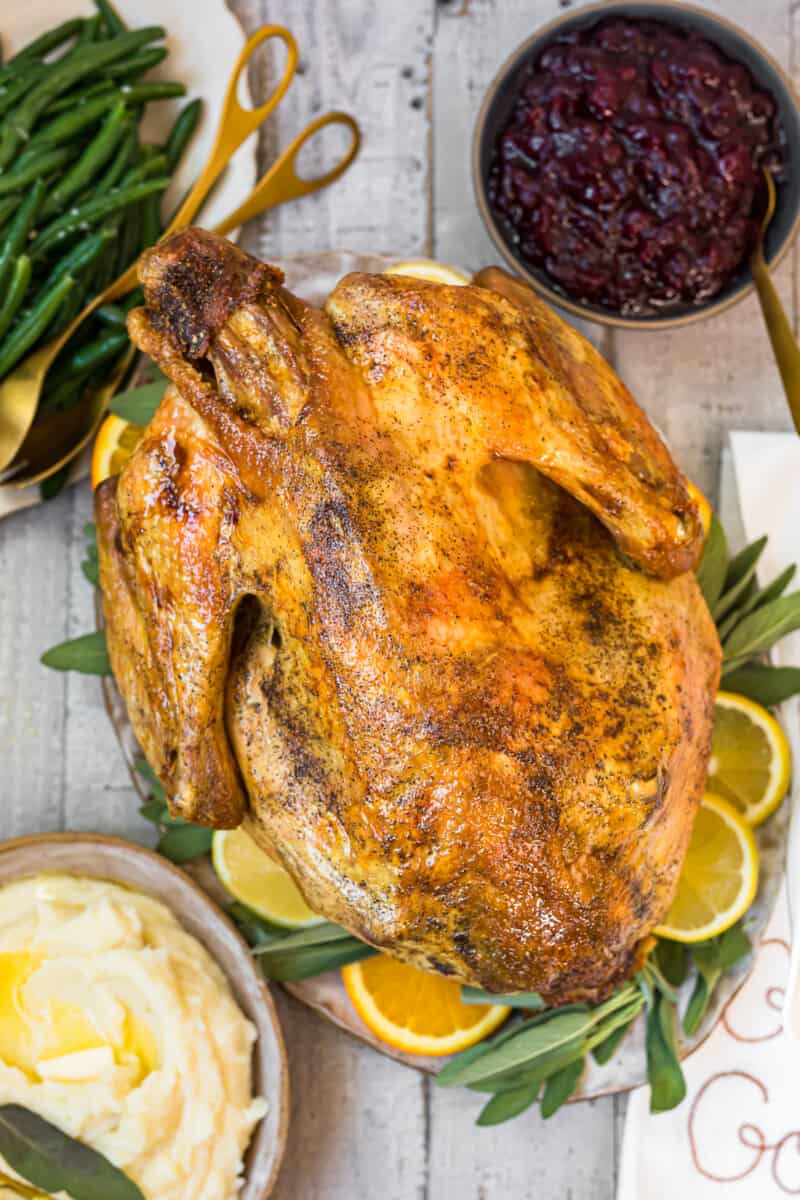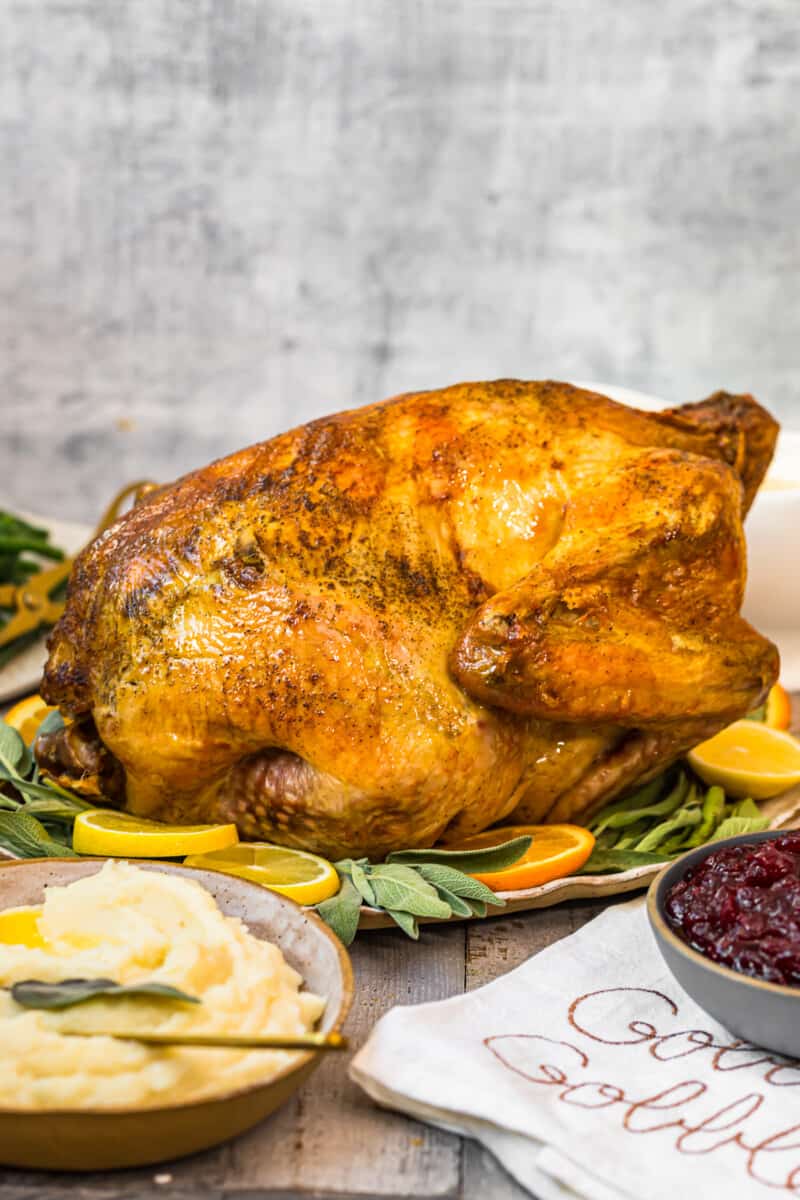 How to cook easy Thanksgiving roast turkey
Be sure to see the recipe card below for full ingredients & instructions!
Remove the giblets from the turkey, rinse with water and pat dry.
Melt the butter.
Place the turkey on a rack over a baking ray and season inside and out.
Stuff the cavity with lemon, herbs and onion.
Tie the legs together.
Brush the turkey with the melted butter.
Turn the turkey breast side down and brush with the remaining butter.
Roast until golden brown and cooked through.
Let rest before carving and serving.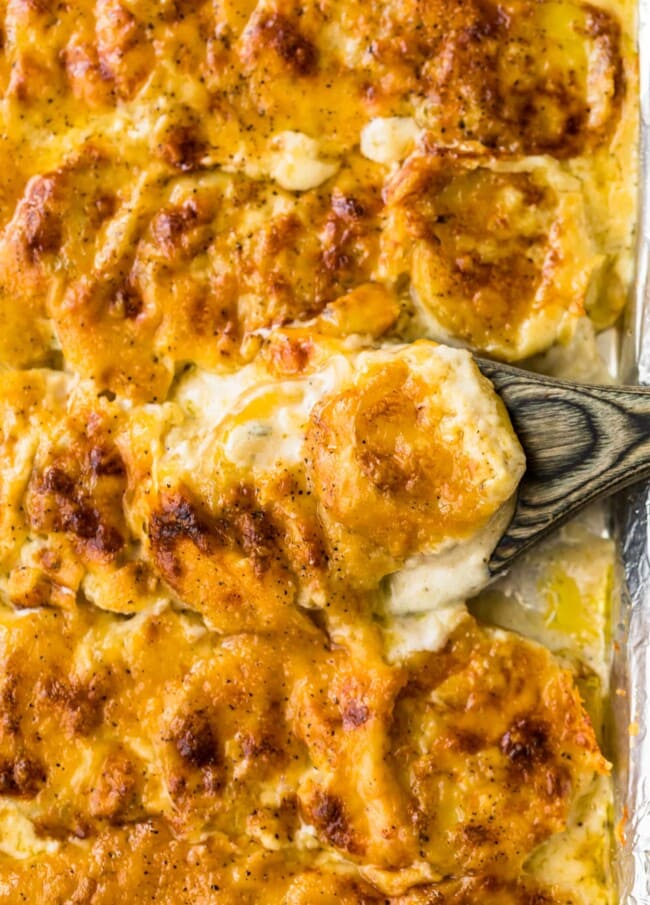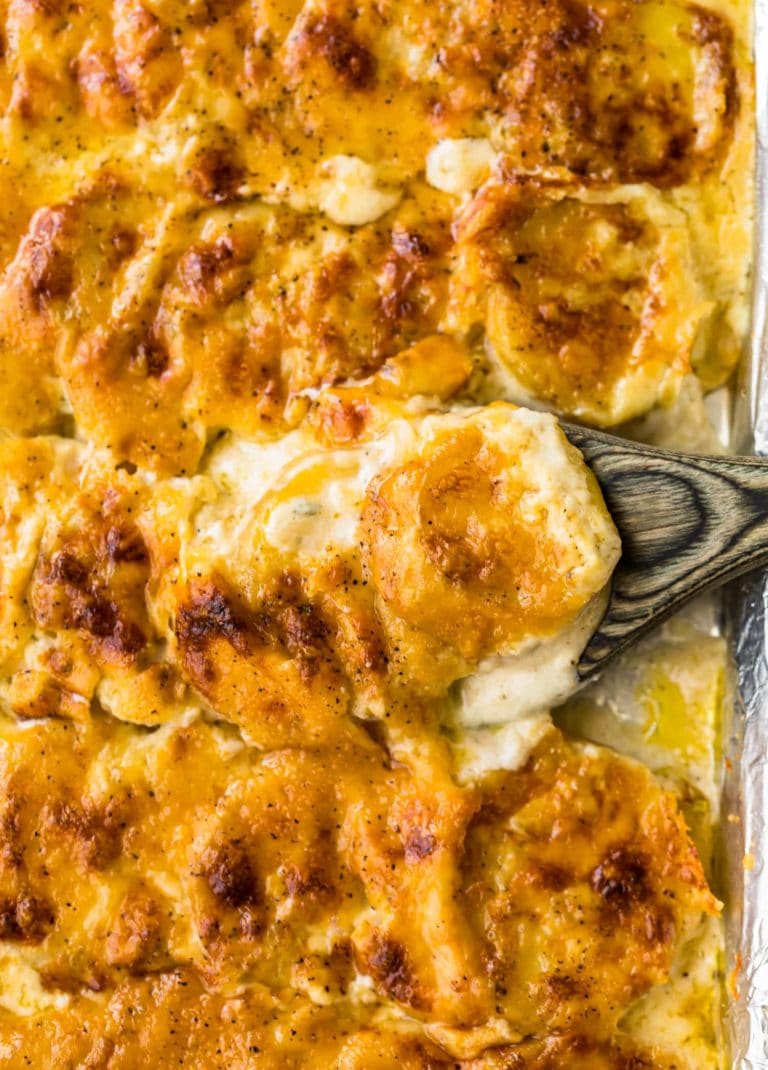 Try ALL the Sides
60+ Holiday Side Dishes
This Thanksgiving we hope you enjoy as many sides as possible with this Roast Turkey Breast!
See Sides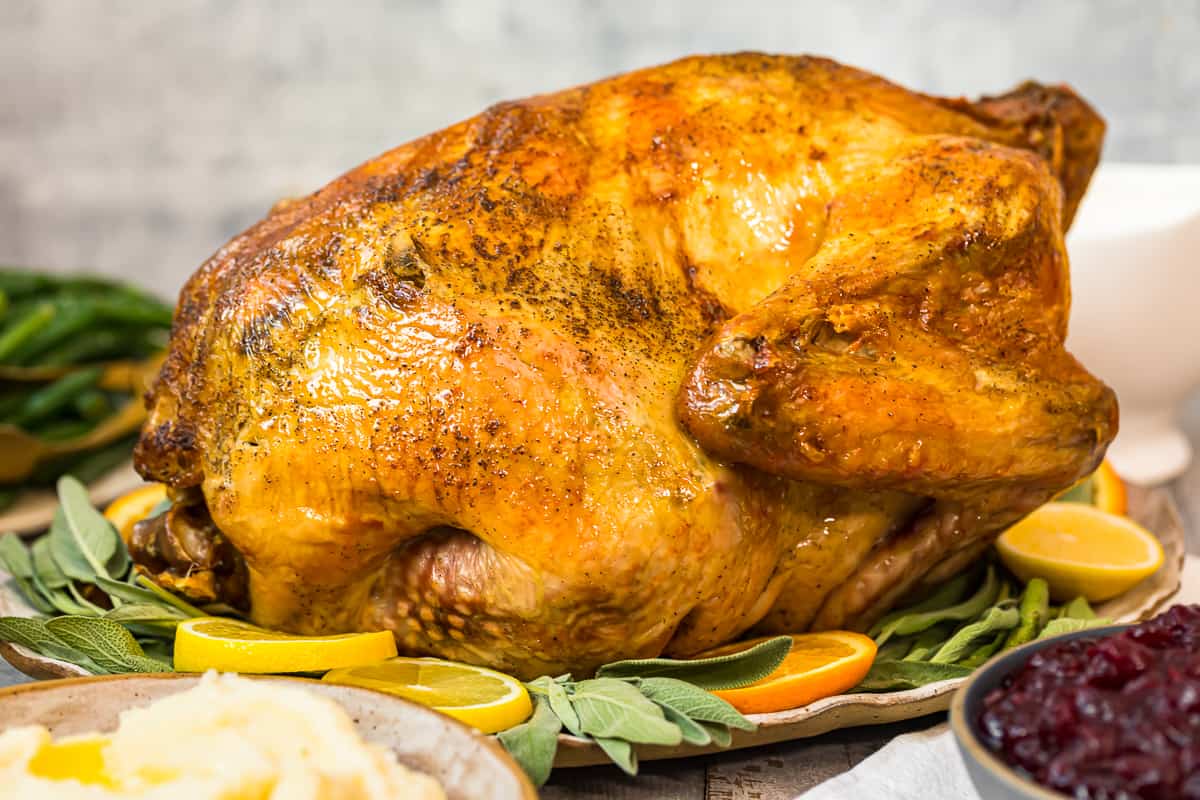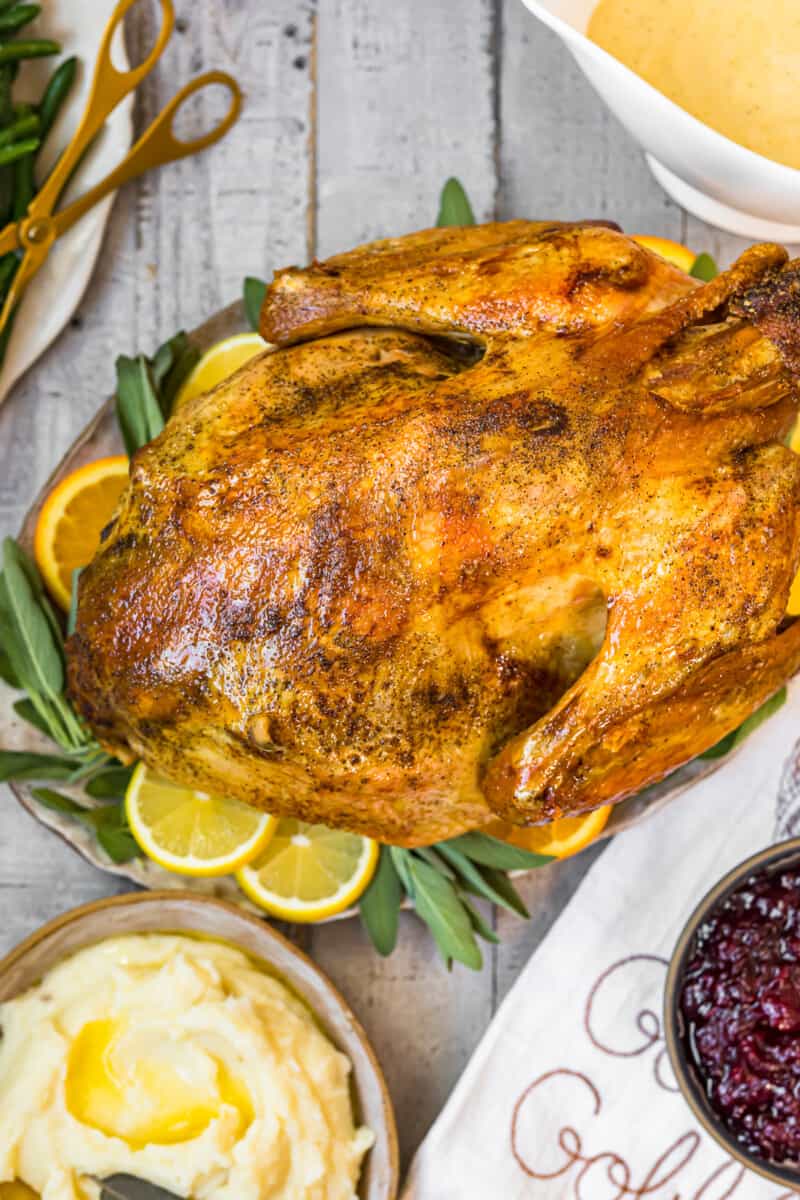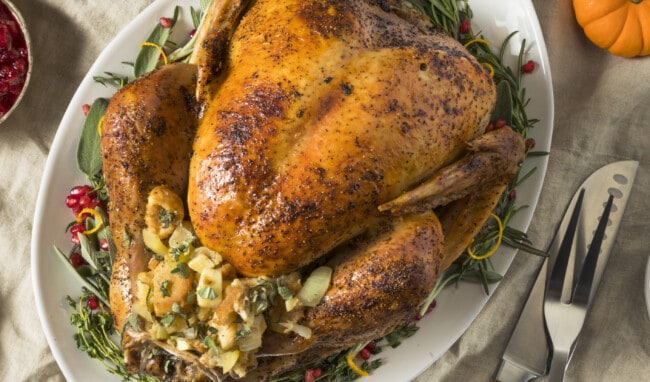 All the Tips and Tricks
How to Cook Thanksgiving Turkey!
EVERYTHING you need to know for Thanksgiving entertaining.
See Turkey Guide
How do you stop your turkey from drying out?
We've all been there, you carve the Thanksgiving turkey and bam, dry and flavorless breast meat. Well no more! These are my top tips for getting the best roast turkey every single time!
Use butter. This helps to get the skin golden brown and crispy and adds fat into the lean breast meat to help to protect from the heat while it is roasting.
Roast breast side down. I got this tip from Simply Recipes' Roast Turkey Recipe, and it is a game changer! Be sure to check out her post for more super helpful tips and tricks!
Turn the heat down. After the initial cooking phase at a high heat, we turn the oven right down so that it is slow cooked. The meat won't cook too quickly and will keep hold of it's moisture.
Use an instant read thermometer. This will ensure that you don't overcook your Thanksgiving turkey. It should register at 160-165F when inserted into the middle of the breast.
Let it rest! When the turkey is ready to come out of the oven, cover it loosely with foil and let it rest for at least 20 minutes. This allows the juices to redistribute and not escape when it is carved.
How long does it take to cook a whole turkey?
This recipe is for a 10 to 12 pound turkey and takes around 3 hours. As a rule of thumb, you need to cook a turkey for 15 minutes per pound, so adjust the cooking time accordingly.
If in doubt, be sure to use a thermometer to check when your turkey is done.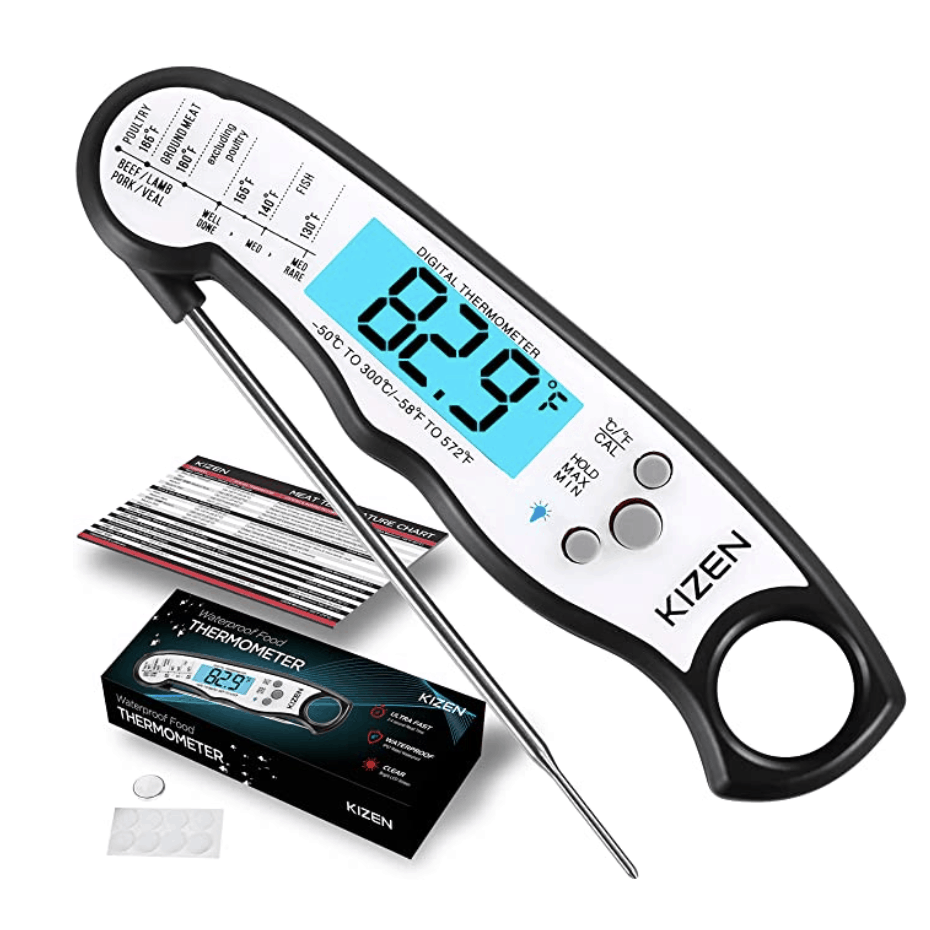 The Best meat thermometer!
I love using this meat thermometer for making sure the meat is at 165 degrees! Easy for beginners & totally worth the $10 cost!
How long does leftover turkey keep?
The best part about this easy roasted turkey is that the leftovers are amazing! Once you have feasted, remove all of the meat from the bones, (if you haven't done already) and store covered in the fridge. It will keep well for 3 to 4 days.
It's obviously great in sandwiches, and here are a few more recipe ideas to make the most of your Thanksgiving turkey leftovers: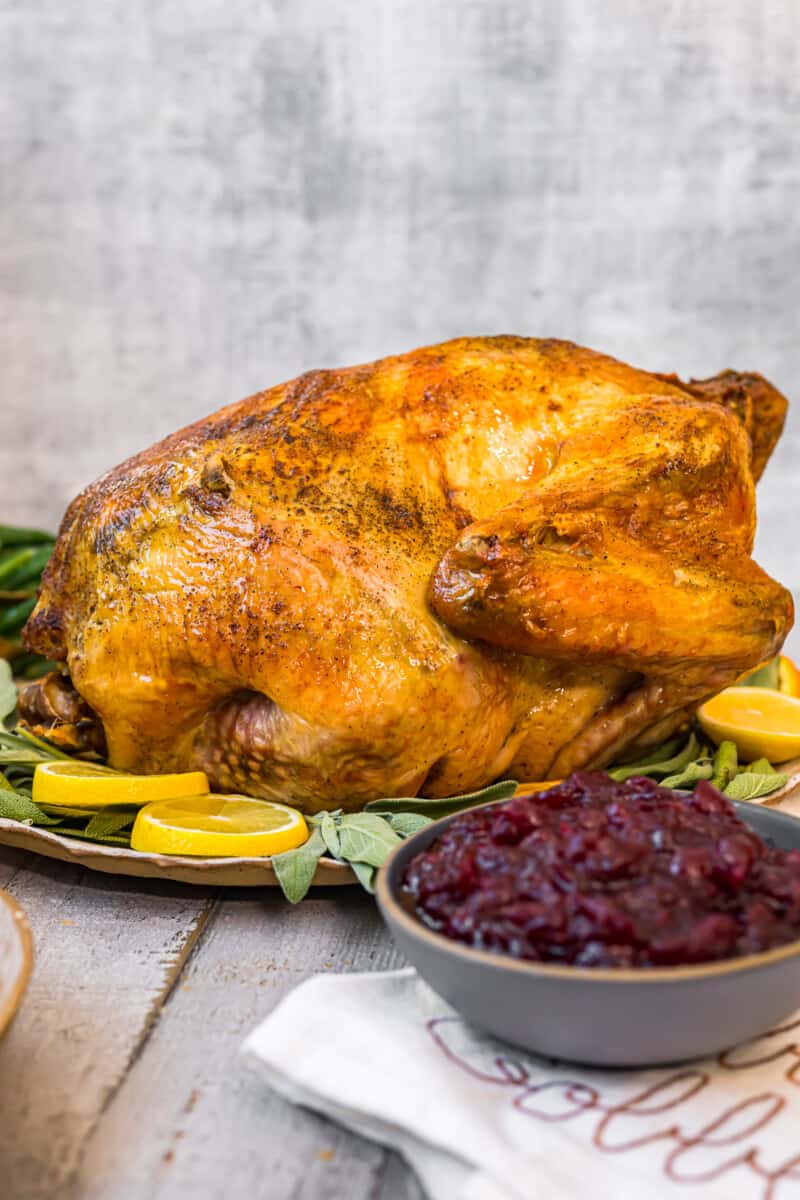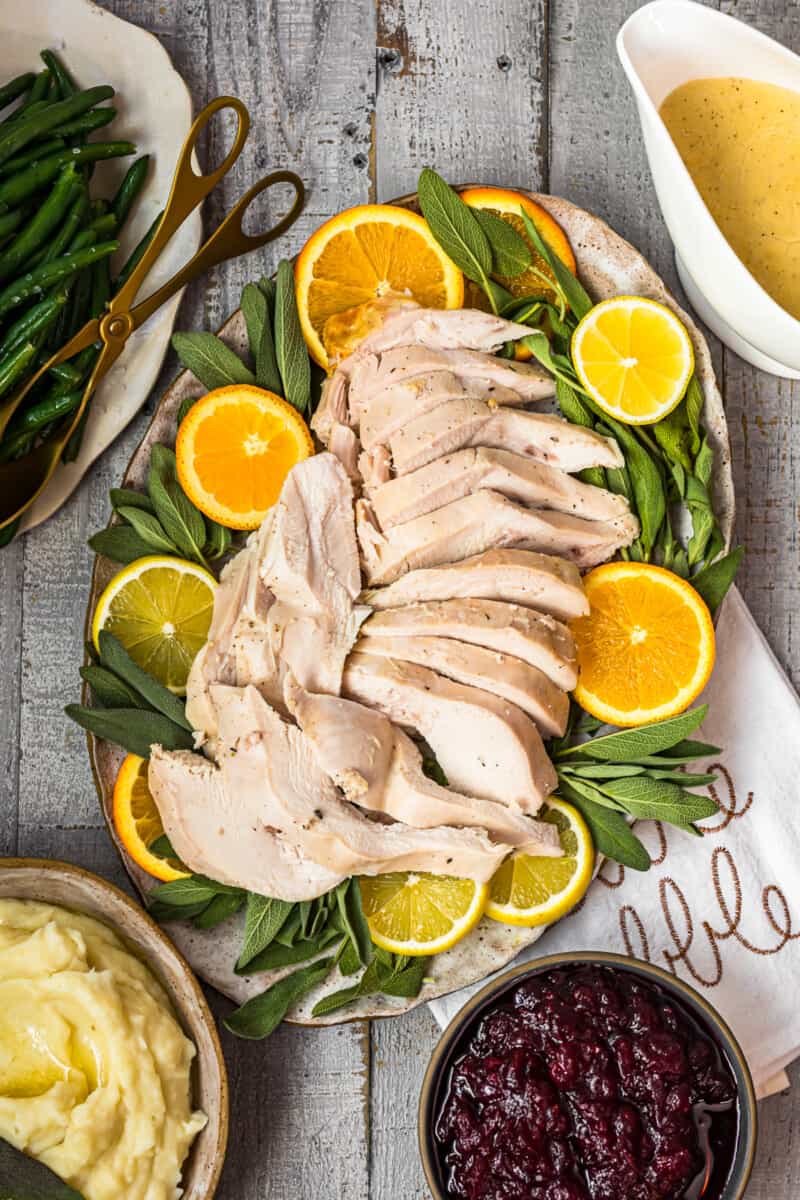 Tips!
If you are using a frozen turkey, make sure it is full defrosted before seasoning it. Allow 30 minutes of thawing time for each pound of turkey.
Remember to remove the giblets!
Do not salt the turkey if you are using a brined bird.
Tie together the turkey legs before roasting. This helps it to cook more evenly and makes it easier to carve.
If your turkey is browning too quickly, cover the top with some foil.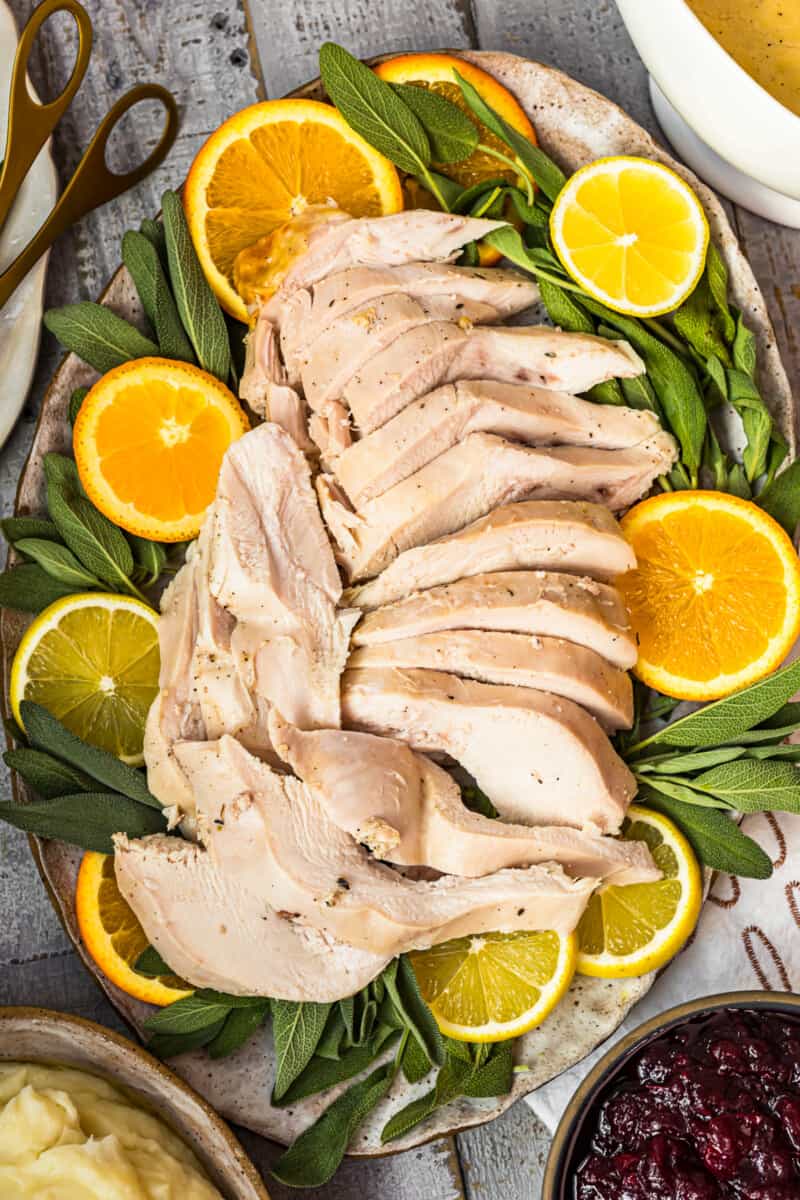 More Turkey Recipes
This Easy Roast Turkey is great for Thanksgiving Day, but be sure to also try these other favorites!
See All Turkey
If you make this recipe be sure to upload a photo in the comment section below or leave a rating. Enjoy!