Give your ice cream desserts a fancy twist with homemade magic shell topping. Simple to make, this melted chocolate topping sets quickly when drizzled over ice cream, forming a hard shell that's totally delicious and fun to crack!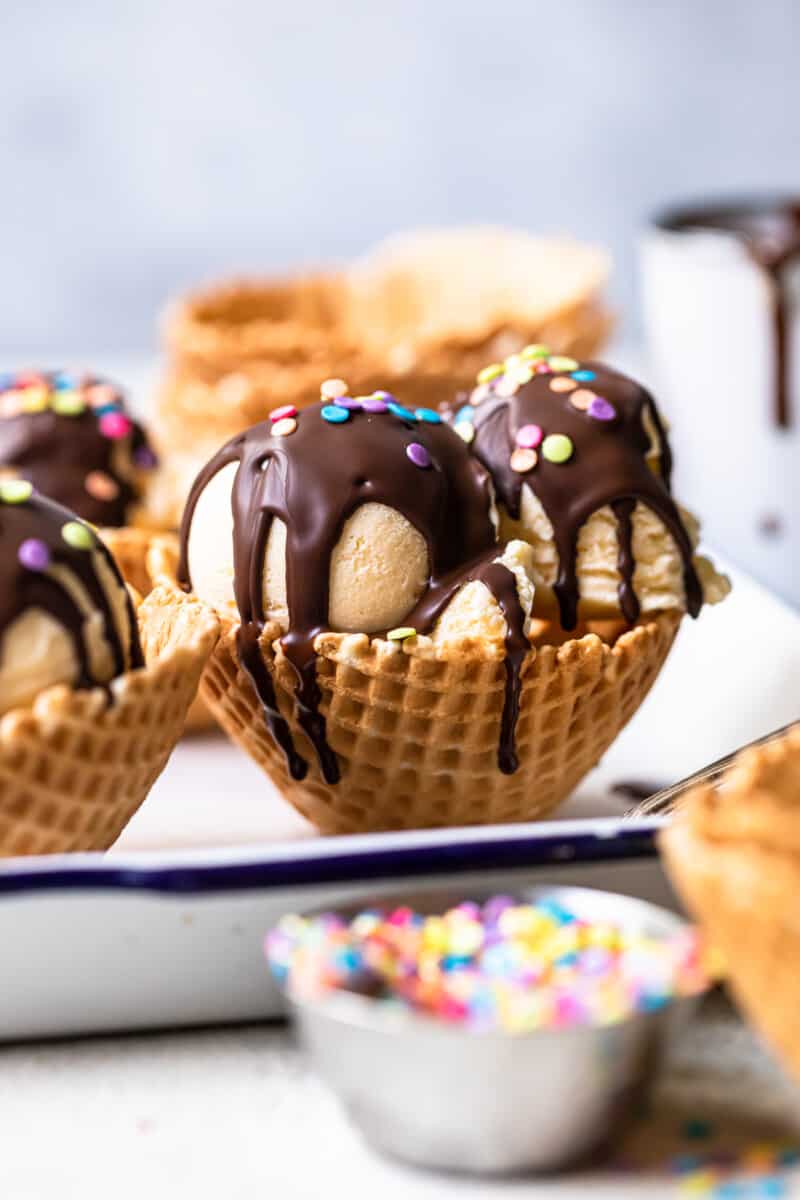 3 Ingredient Magic Shell
Take ice cream to a whole new level with chocolate magic shell topping! This homemade chocolate sauce isn't your ordinary dessert sauce – when poured over cold ice cream, it quickly sets and forms a hard chocolate shell. It's so satisfying to break into this chocolate coating!
Jazz up any frozen dessert with this simple 3-ingredient magic shell topping.
Be sure to try my Chocolate Chip Cannoli Dip and this Symphony Bar Chocolate Shell, too!
Why You'll Love this Magic Shell Recipe:
SIMPLE INGREDIENTS: You only need 3 basic ingredients to make this chocolate topping.
EASY: Ready in 15 minutes with simple steps, this is a recipe anyone can master.
KID-FRIENDLY: Kids of all ages will love this chocolate shell – it's such a treat and everyone will wonder how you made it.
This quick, easy, and delicious chocolate sauce is sure to impress!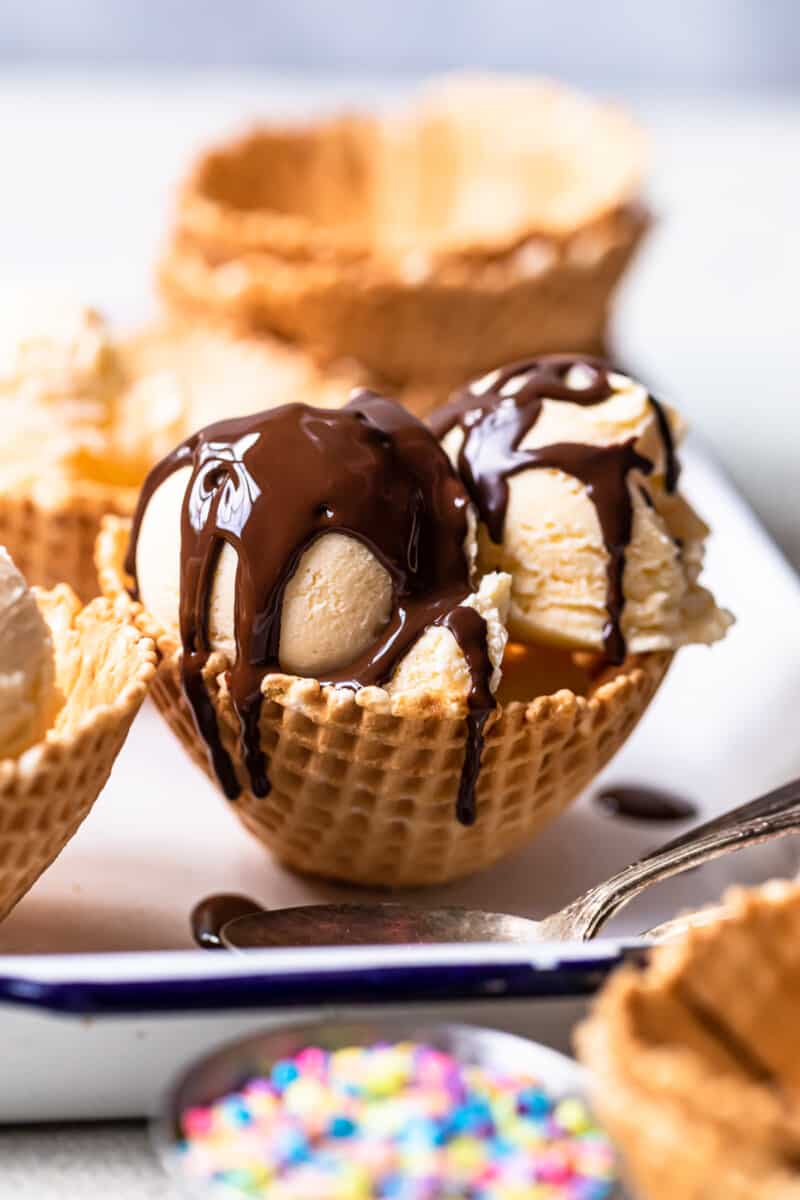 How to Make Chocolate Magic Shell
You can jump to the recipe card for full ingredients & instructions!
Combine the ingredients in a bowl.
Microwave until the mixture is melted.
Let it cool.
Pour over ice cream.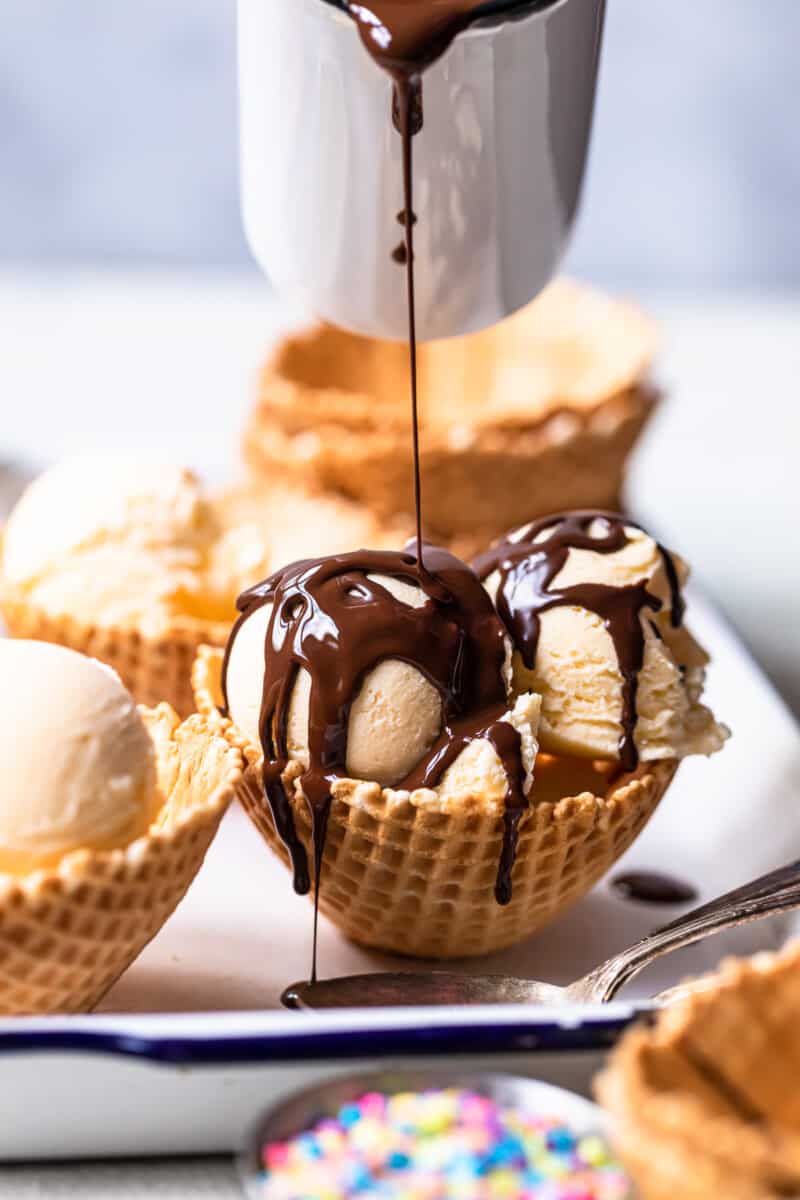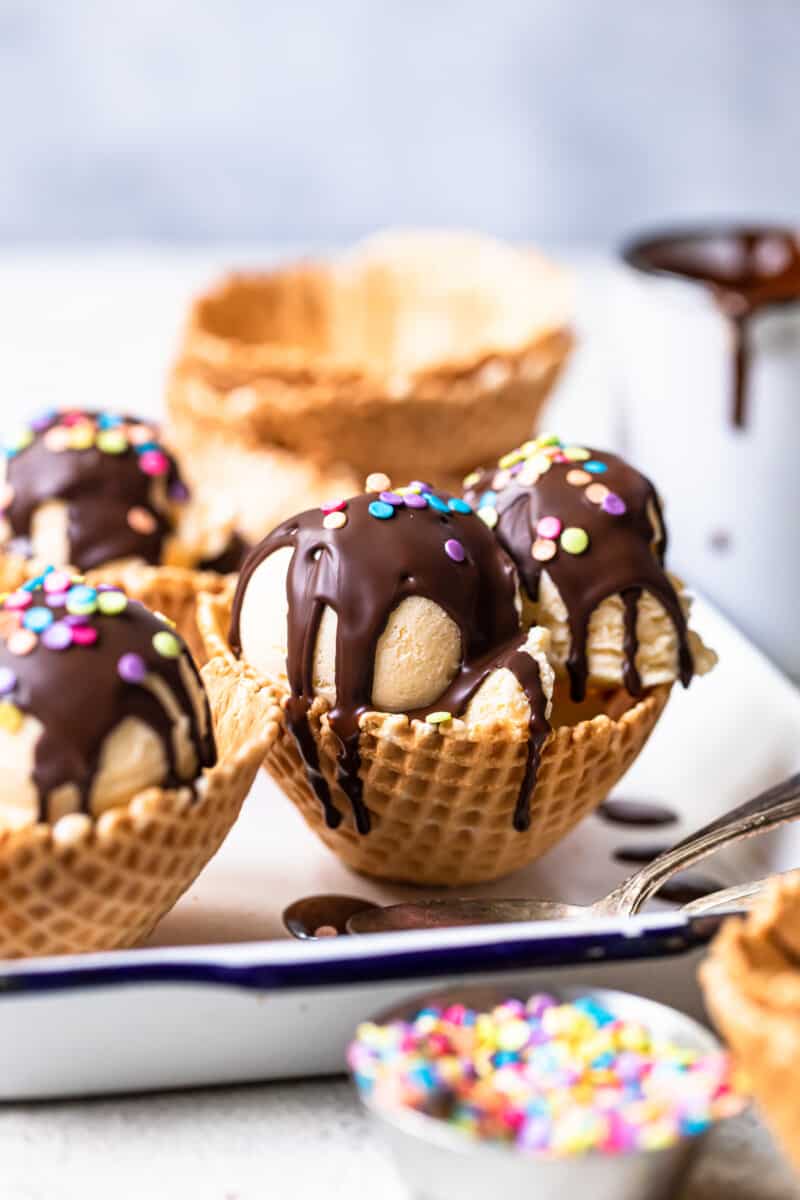 What is magic shell topping?
Magic shell topping is a "magical" melted chocolate sauce that hardens when it touches something cold, quickly forming a delicious shell.
Can I use chocolate chips?
For best results, use a chopped bar of solid chocolate. Chocolate chips have stabilizers that can prevent them from melting smoothly, but they'll work in a pinch. Avoid using candy melts.
Can I use white chocolate?
Absolutely! Use your favorite kind of pure chocolate for this topping – white, milk, or bittersweet chocolate are all wonderful choices.
How long does magic shell topping last?
Pour any leftover liquid chocolate shell topping into an airtight, microwave-safe container and refrigerate for up to 3 months. To reheat, melt in 10-second intervals, stirring often, until the chocolate mixture is pourable.
Serving Suggestions
While great served on top of ice cream, use homemade magic shell on any cold desserts, milkshakes included! Try it with:
Once you make this chocolate sauce you'll want to put it on everything in sight!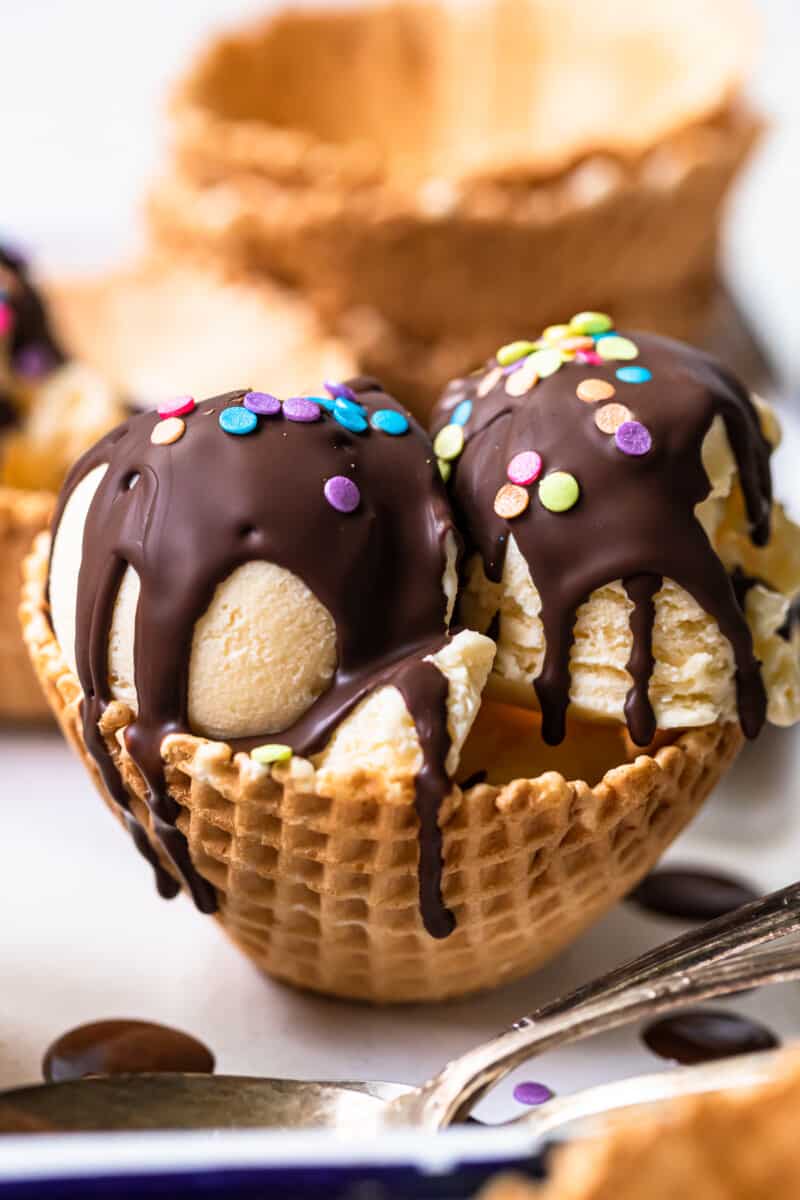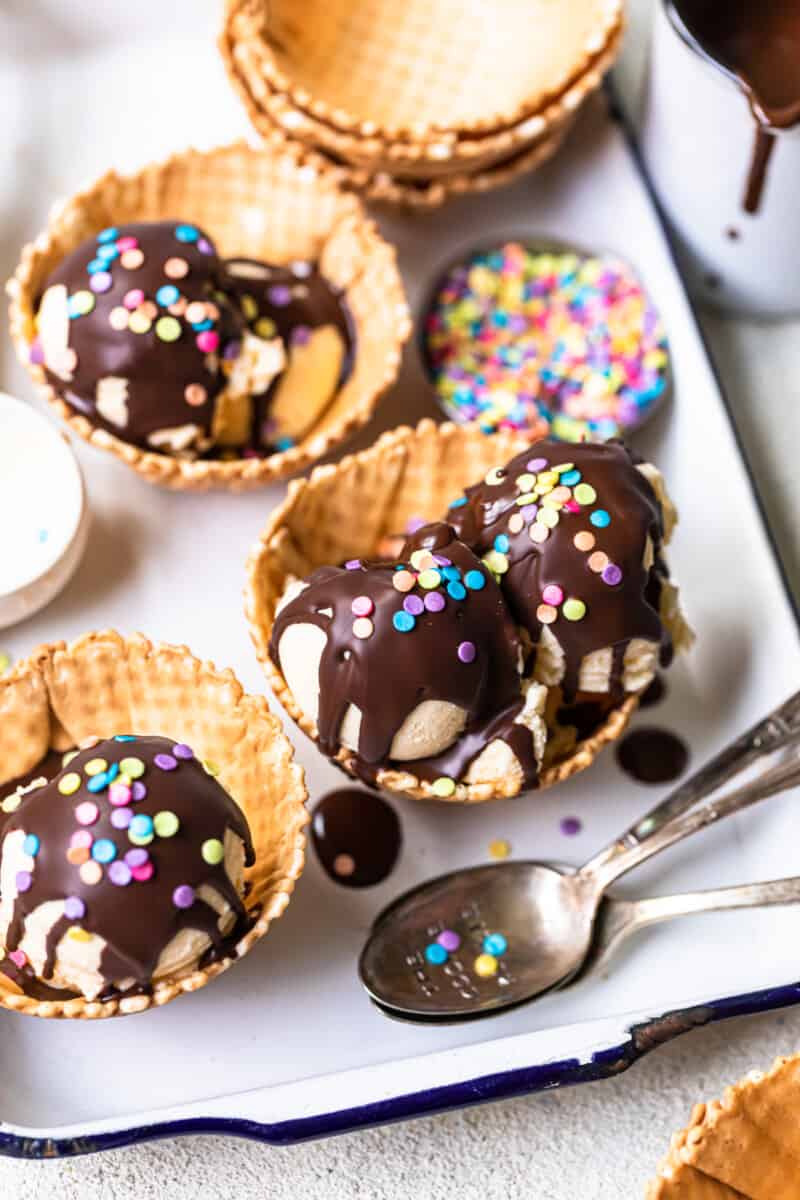 Tips!
A microwave is the quickest way to melt everything together, but a double boiler works great, too.
Try not to overheat the chocolate. Burned chocolate tastes bitter and can't be saved. I recommend heating the mixture in 30-second increments, stirring well in between each.
Before pouring onto ice cream, let the shell mixture cool for 15 minutes. It is too hot immediately after heating and will just melt the ice cream instead of forming a shell.
Not only is magic shell topping delicious, but it's also fun to crack into once it hardens!
How can I make chocolate peanut butter magic shell?
To make a peanut butter magic shell, swap the chocolate for 1 cup of peanut butter (crunchy or smooth), omit the salt, and add a teaspoon of granulated sugar. Heat, stirring often, until the mixture is pourable.
Can I double this recipe?
Definitely! Simply double the ingredients and follow the recipe as written. Homemade magic shell is a wonderful gift to give to friends and neighbors!
Do I have to use coconut oil?
For best results, use coconut oil because it solidifies quickly to help form the hard shell. It gives this shell coating a wonderful texture.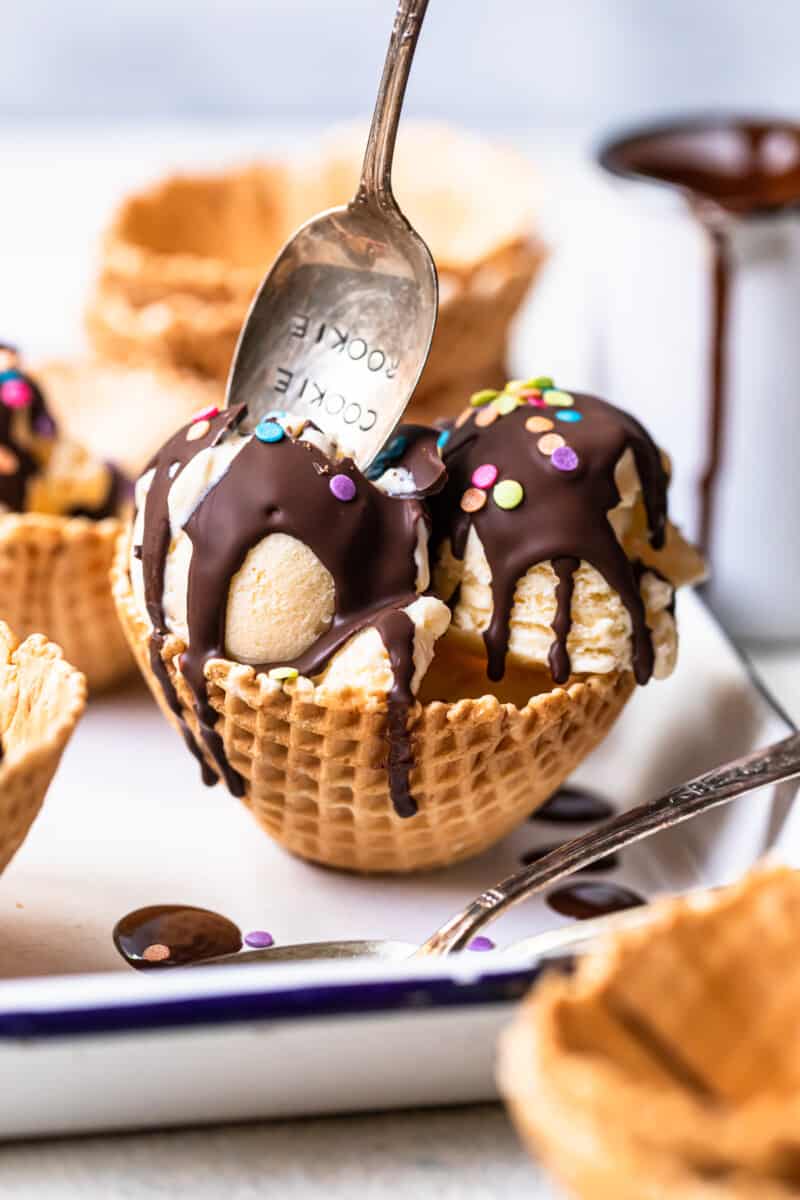 The secret's out! Homemade magic shell topping comes together quickly and easily for one epic dessert sauce!
If you make this recipe be sure to upload a photo in the comment section below or leave a rating. Enjoy! You can also jump to recipe.