This SUPER EASY PUFF PASTRY STRAWBERRY TART is our favorite simple Summer sweet treat. Made in minutes, it's delicious on its own or topped with vanilla ice cream!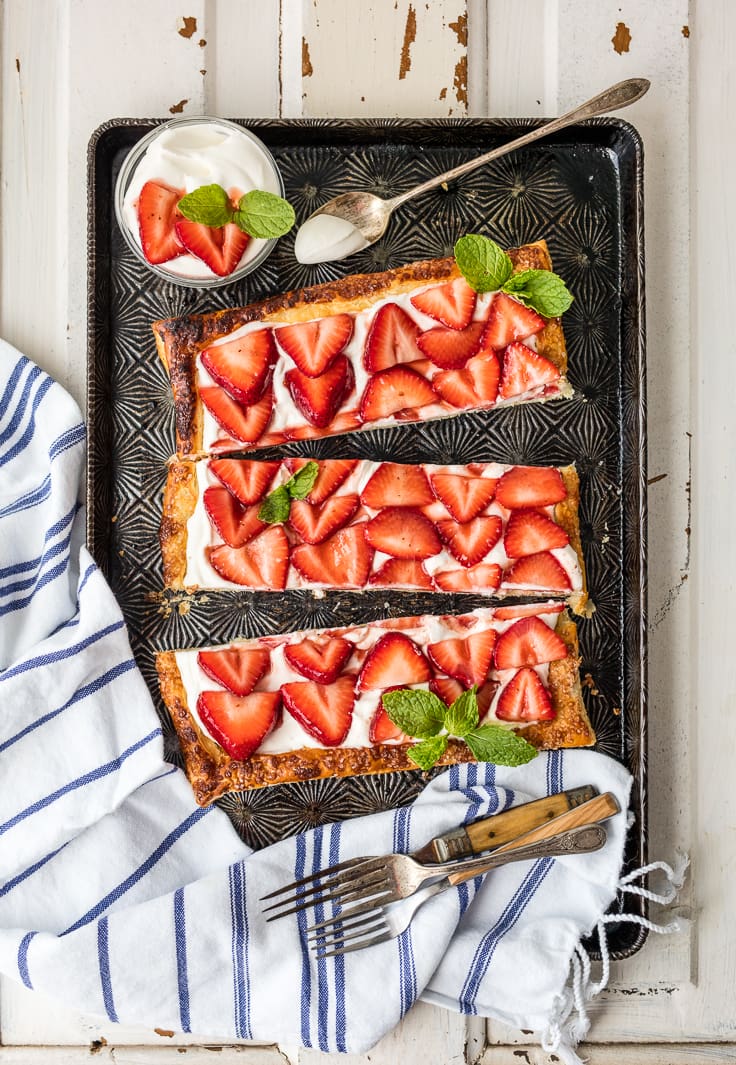 I've been really working on my dessert game. I'm so honored to be contributing over at one of my very favorite baking blogs, My Baking Addiction, and it has me so inspired. Jamie is the absolute queen of easy and attainable desserts, and she makes me feel like I can do it too. So…baby steps. One sweet treat at a time. Last month I made these Mini Nutella Cheesecakes, and it helped me to remember that simple is best. I could eat those things every darn day.
This month, I settled on this Super Simple Puff Pastry Strawberry Tart, and I couldn't be happier. It just looks and tastes like Summer. Fresh fruit, a creamy and easy base, and puff pastry. It's pretty much the only thing I need in this world this Summer!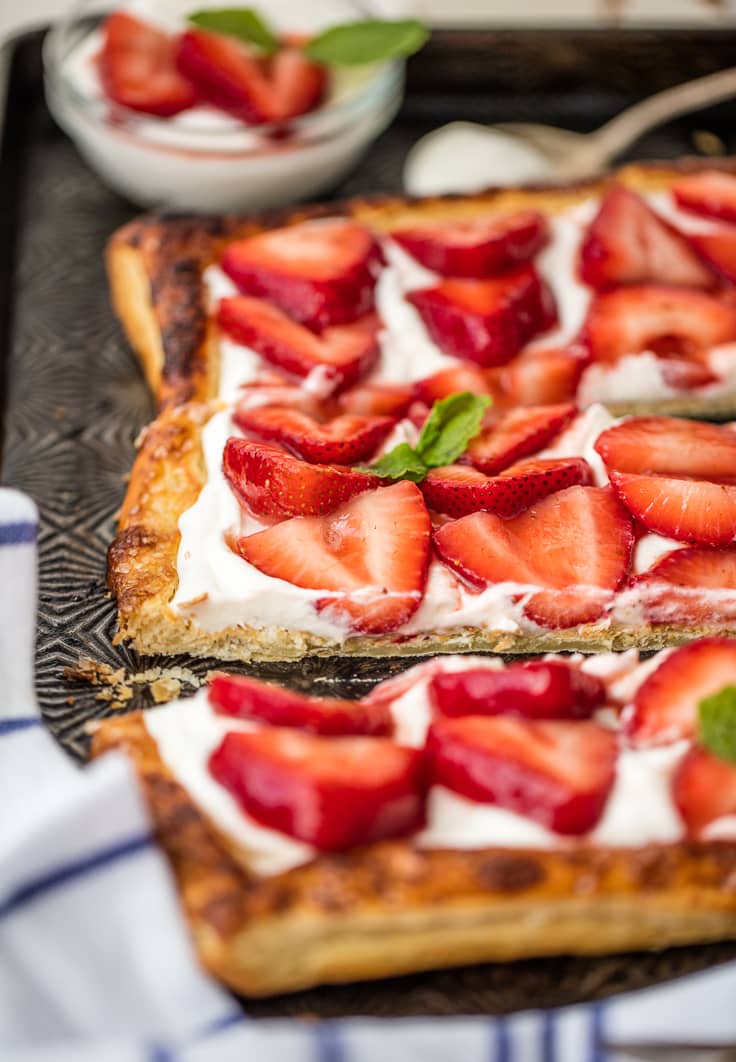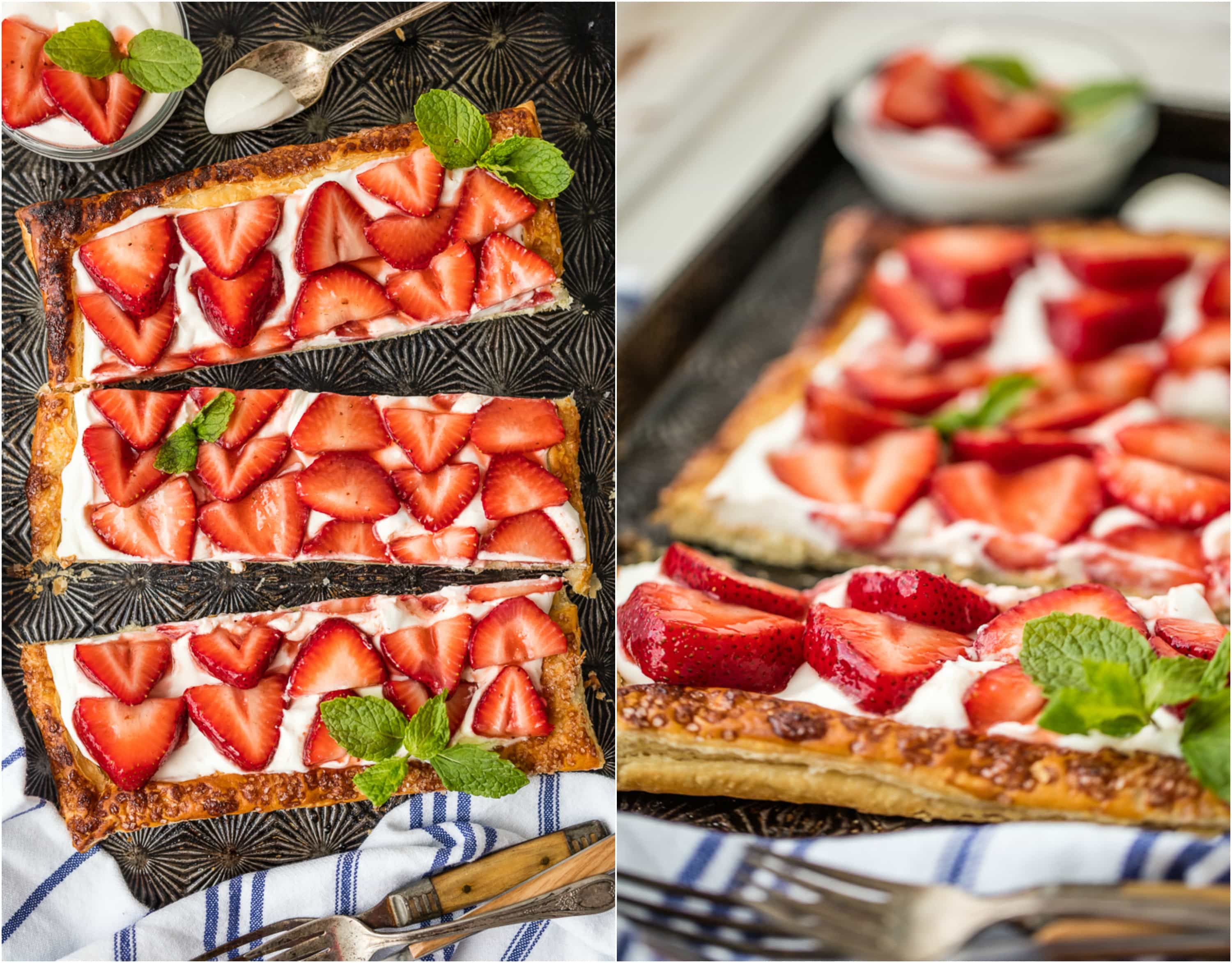 This Easy Puff Pastry Strawberry Tart is the perfect sweet treat to bring with you to family BBQs, work potlucks, or any Summer get together. Believe me, it will be the hit of the party! Way better than store bought but almost just as easy. But you might want to make two. One is gone REALLY quick…trust me!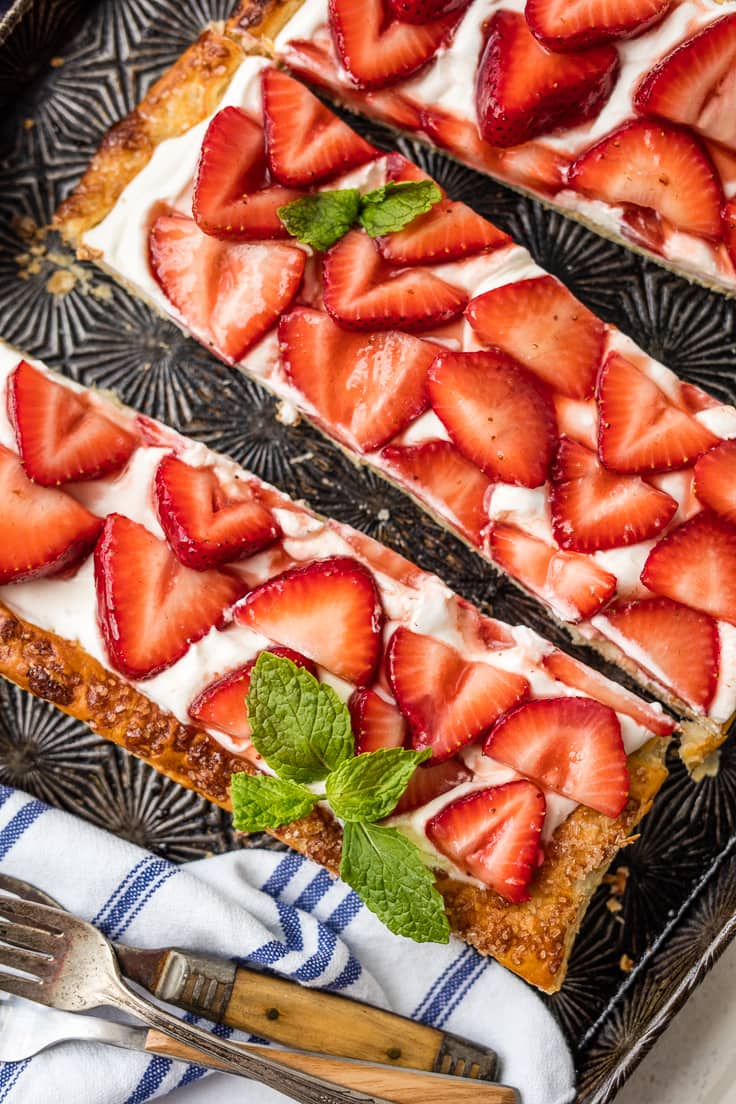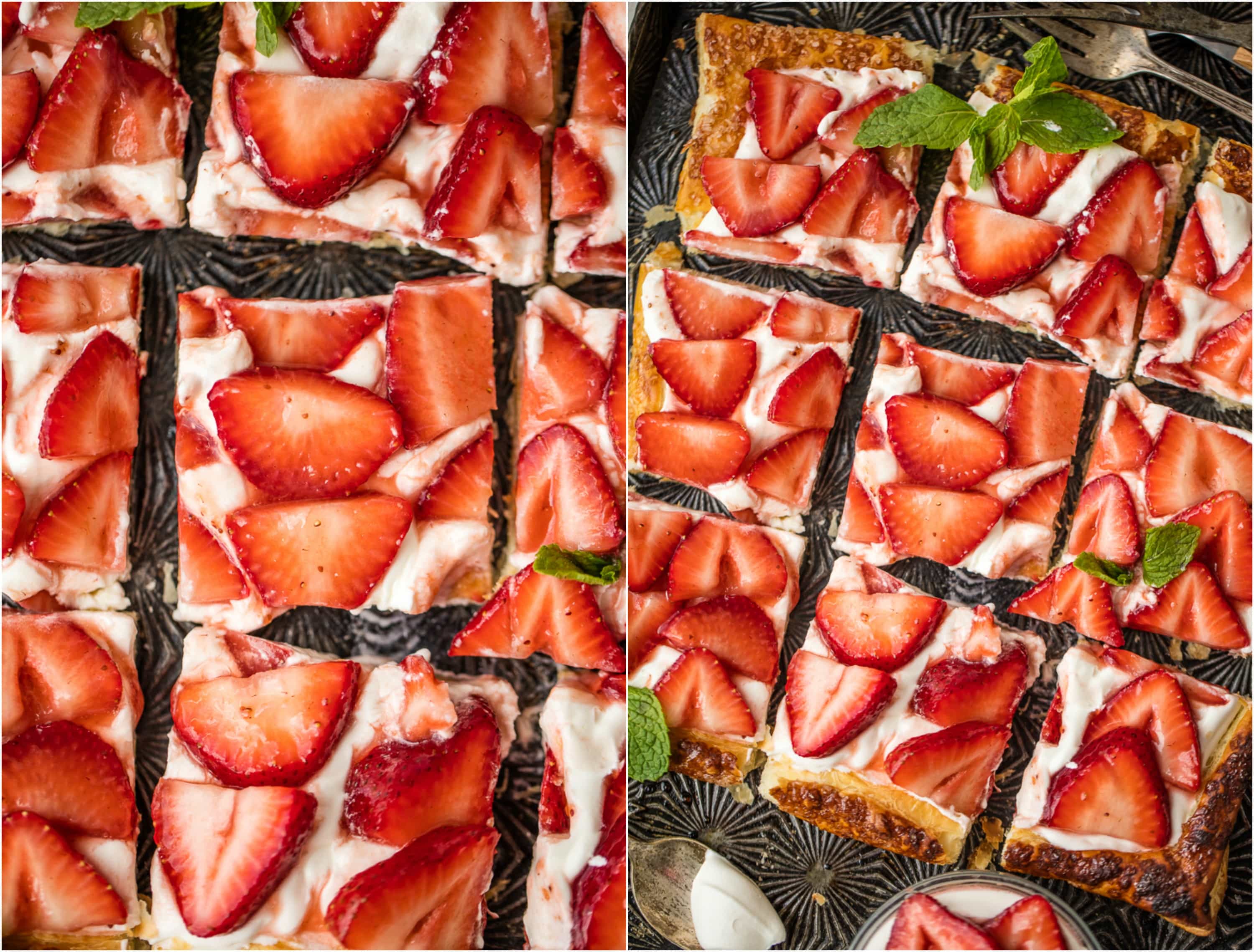 You can't claim that this Puff Pastry Strawberry Tart is made from scratch, but you can say that it's homemade. And I feel pretty good about that. It's certainly a massive step up from when I used to show up to every party with nothing but Buffalo Wild Wings.
Your friends and family will thank you for bringing this beautiful, EASY, and delicious dessert. You can keep the fact that it's so easy to yourself!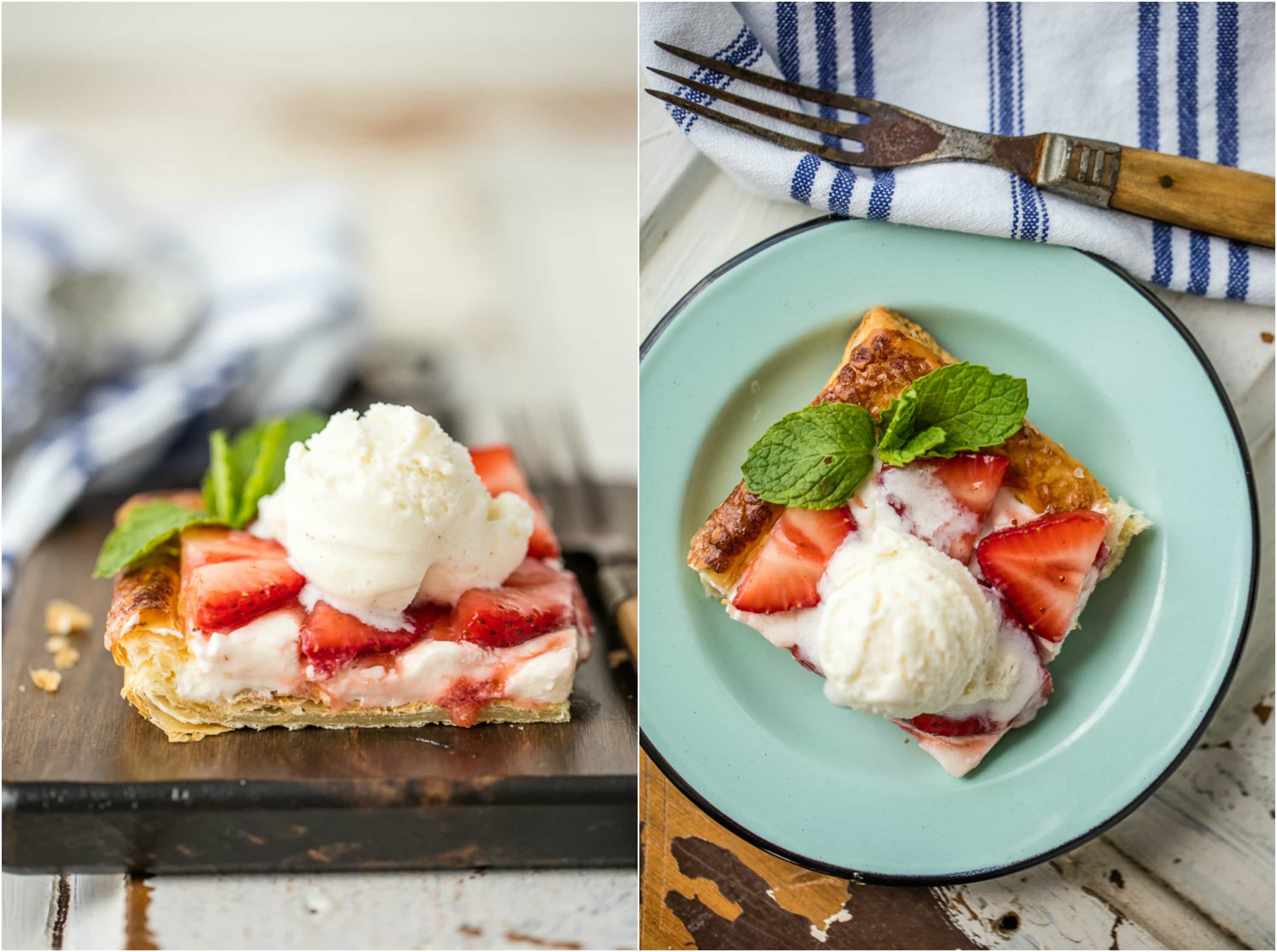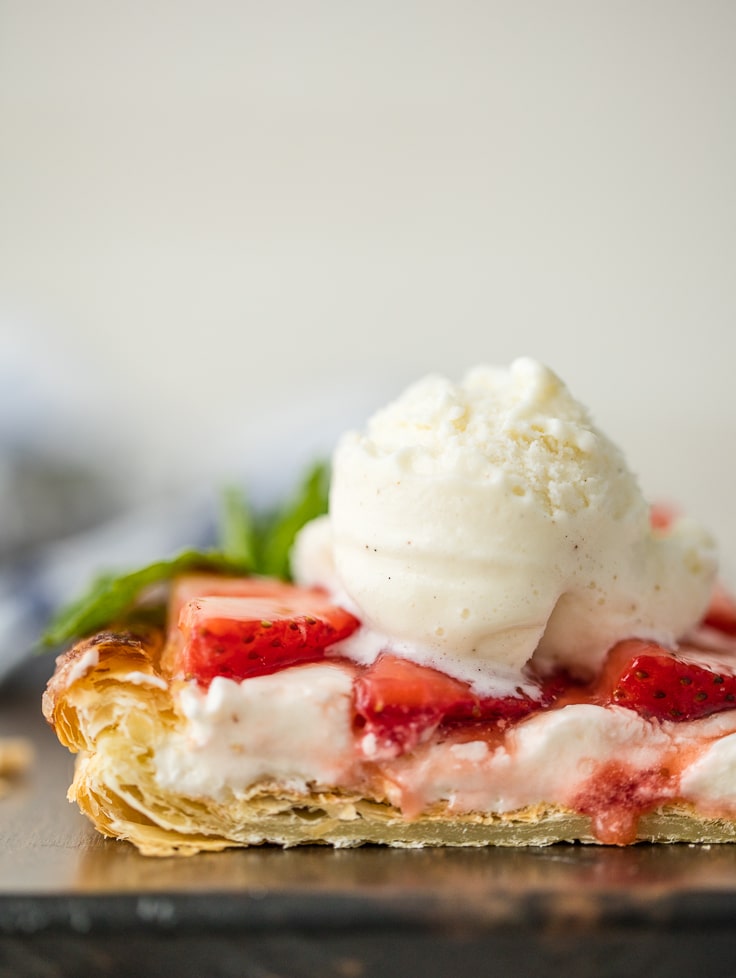 '
Eat it on its own straight out of the fridge, or heat it up and top it with vanilla ice cream. There's no wrong way. Only tastiness awaits!!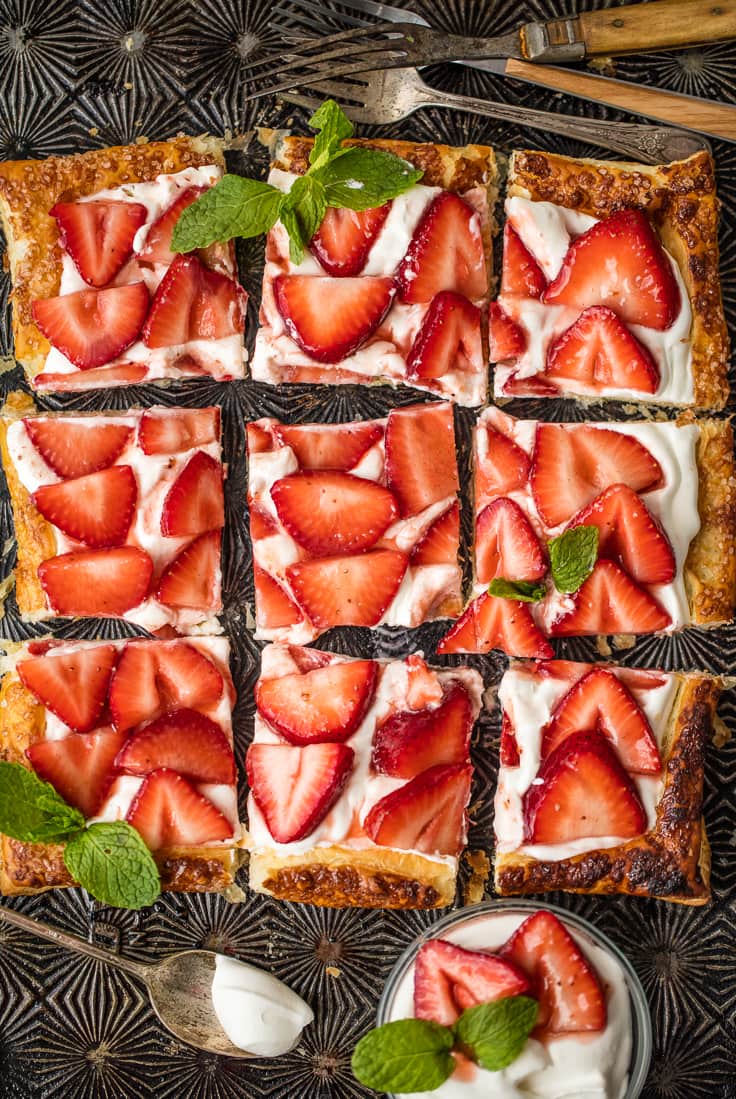 Enjoy!