It wouldn't be a celebration without FRESH STRAWBERRY PIE! The ultimate gorgeous, delicious, and simple dessert just perfect for every occasion.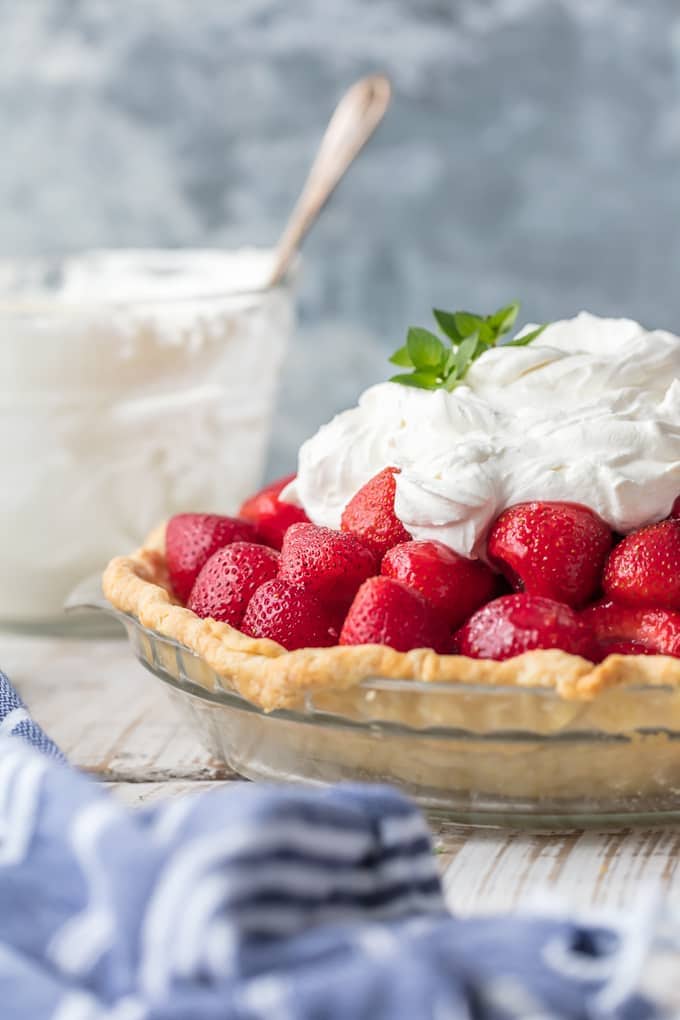 I have some exciting news for all you long time readers…SIMPLY SATED (my mom's awesome blog) IS BACK! Mom has been helping me since the beginning of The Cookie Rookie, and started her own site a few years ago. This past year their life has been a whirlwind of moving to STL and lots of grandkid time (the best grandma in the world) and the site has been quiet for a bit. BUT SHE IS POSTING AGAIN!
You guys are in for a treat. If you like my recipes, you will lovvvvvve mom's. This Fresh Strawberry Pie is her first recipe back, and it couldn't be more perfect.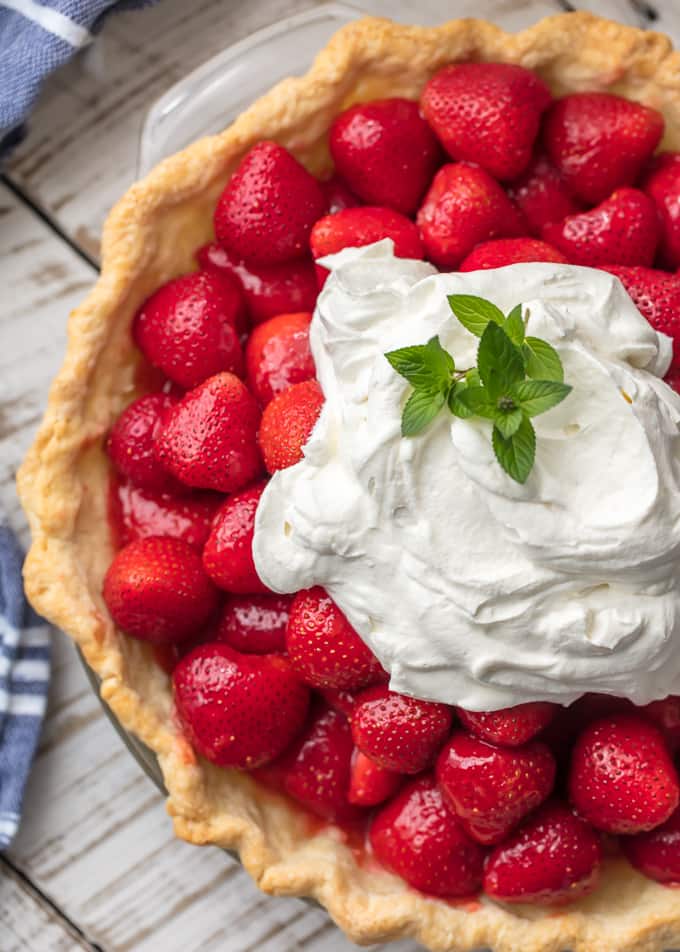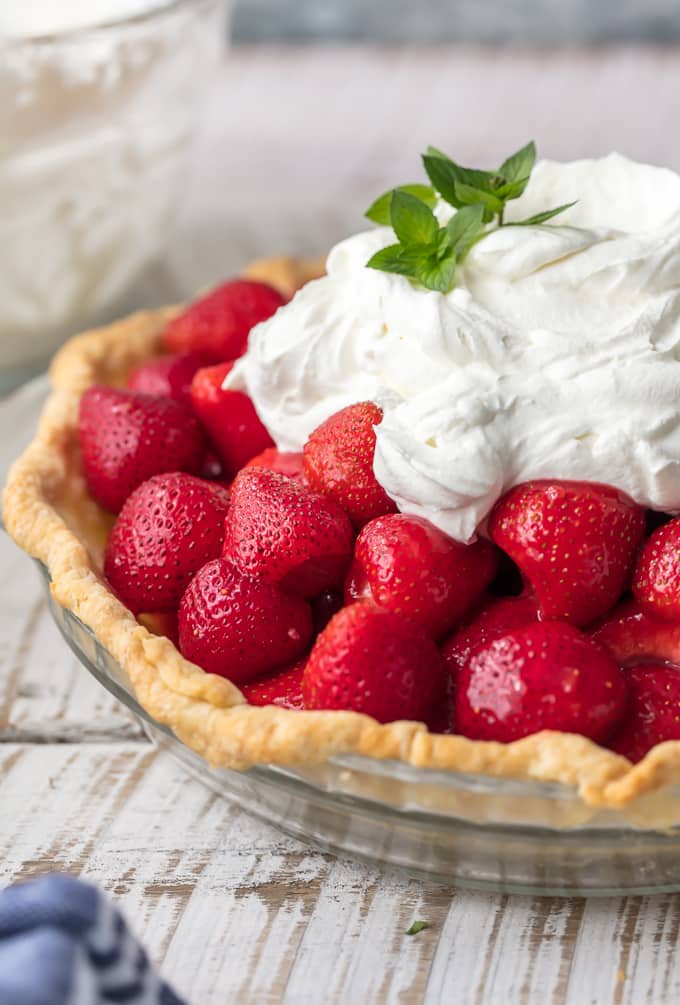 Is there anything better than Fresh Strawberry Pie? Fresh strawberries coated in delicious glaze, nestled in a buttery and amazing crust, and topped with fresh whipped cream. I MEAN WOW. It's perfect for Summer but also amazing for any holiday, get together, baby shower, and beyond. It simply doesn't get better than this!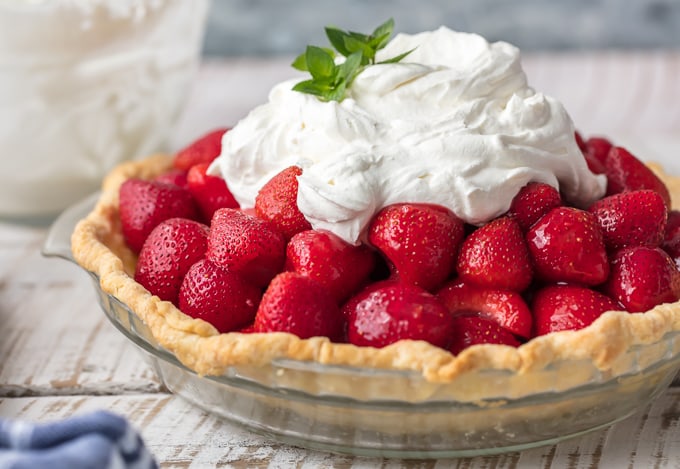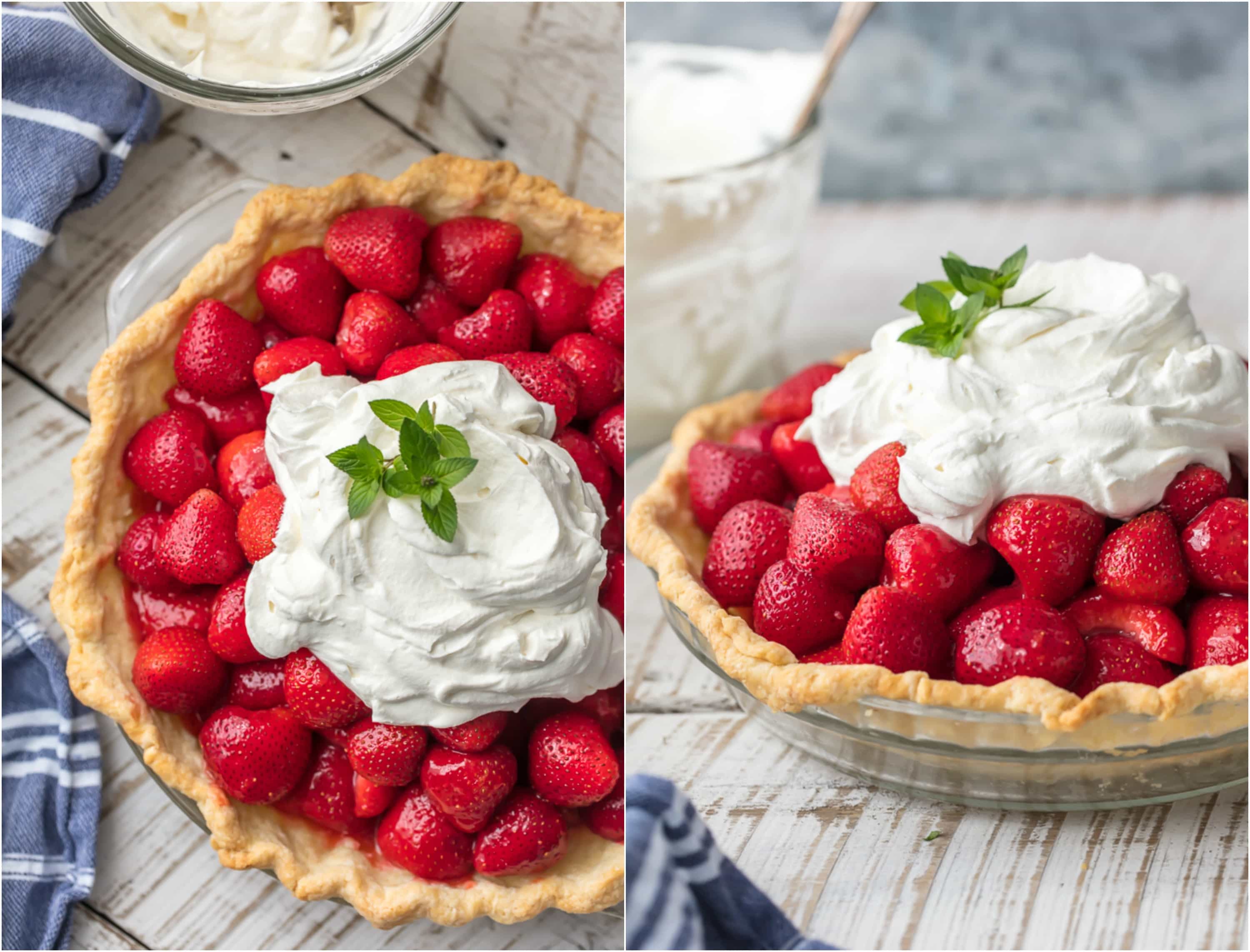 I plan on highlighting a couple of my favorite posts from mom's site every month and this is the first one. Starting with the BEST and only working up from there!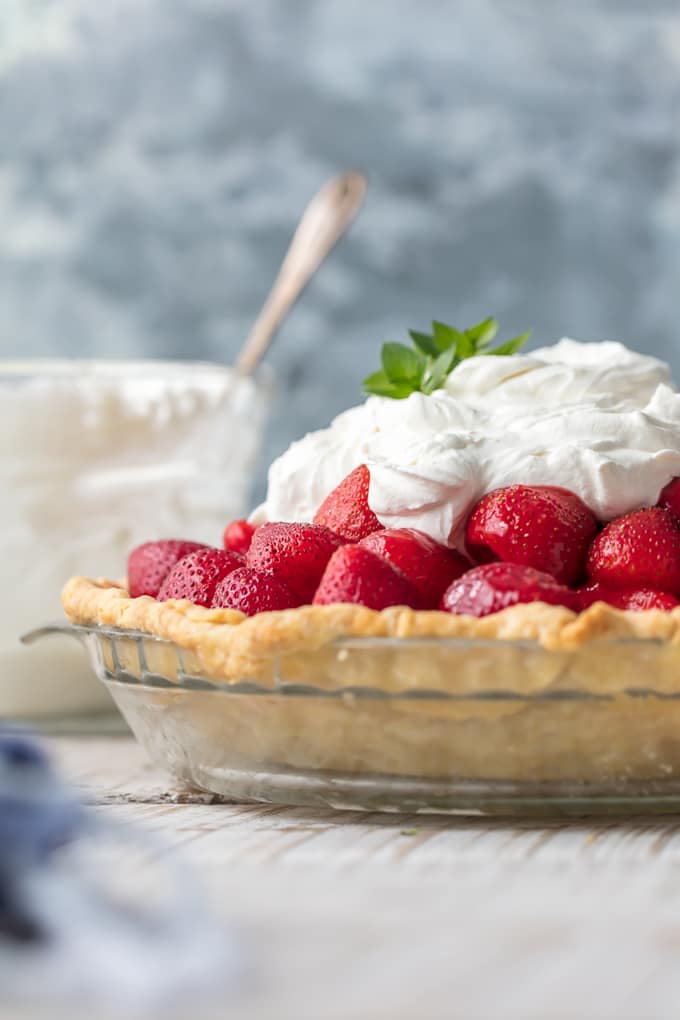 Please hop over to her site to see the recipe from this FRESH STRAWBERRY PIE and enjoy! Give her some love.
MUAH!