This SUPER EASY Pear Tart has only 5 ingredients and is sure to please!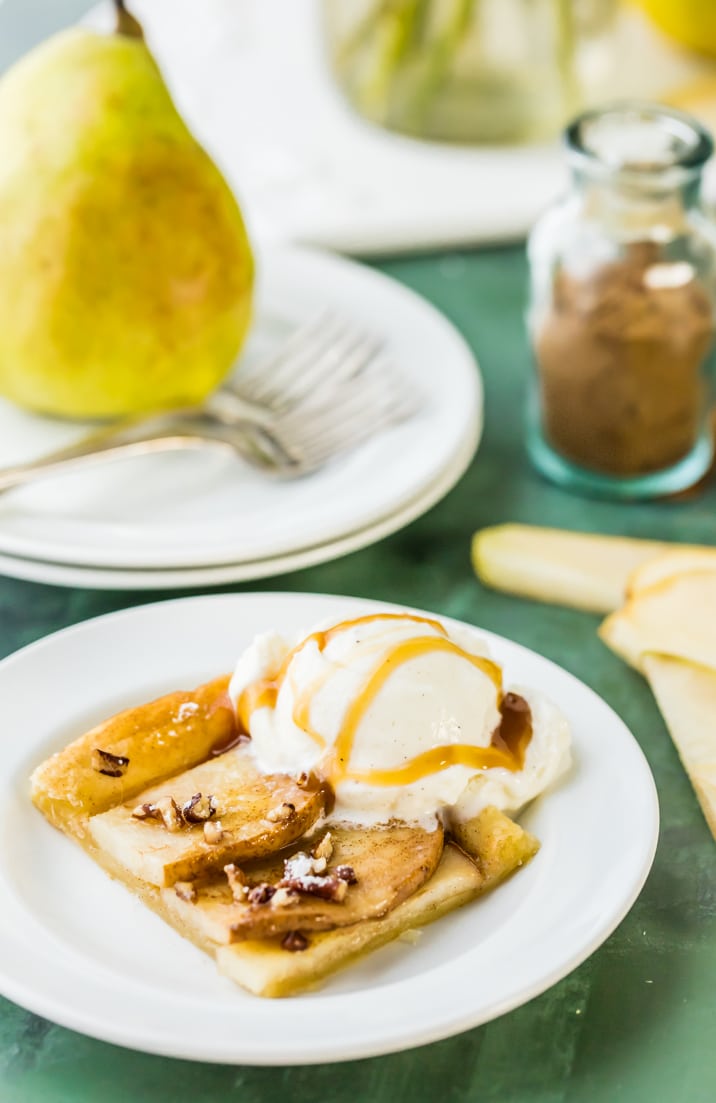 I have to tell you, I'm LOVING pears this year! I think they are this Fall's Pumpkin. I'm just waiting for my Spiced Pear Latte from Starbucks to come out! :) I'm sure you've noticed an increase in pear recipes lately, and this is another favorite! This SUPER EASY Pear Tart is a winner! With only 5 ingredients, you can't go wrong! I love to make this for a quick an easy breakfast, snack, or dessert. YUM!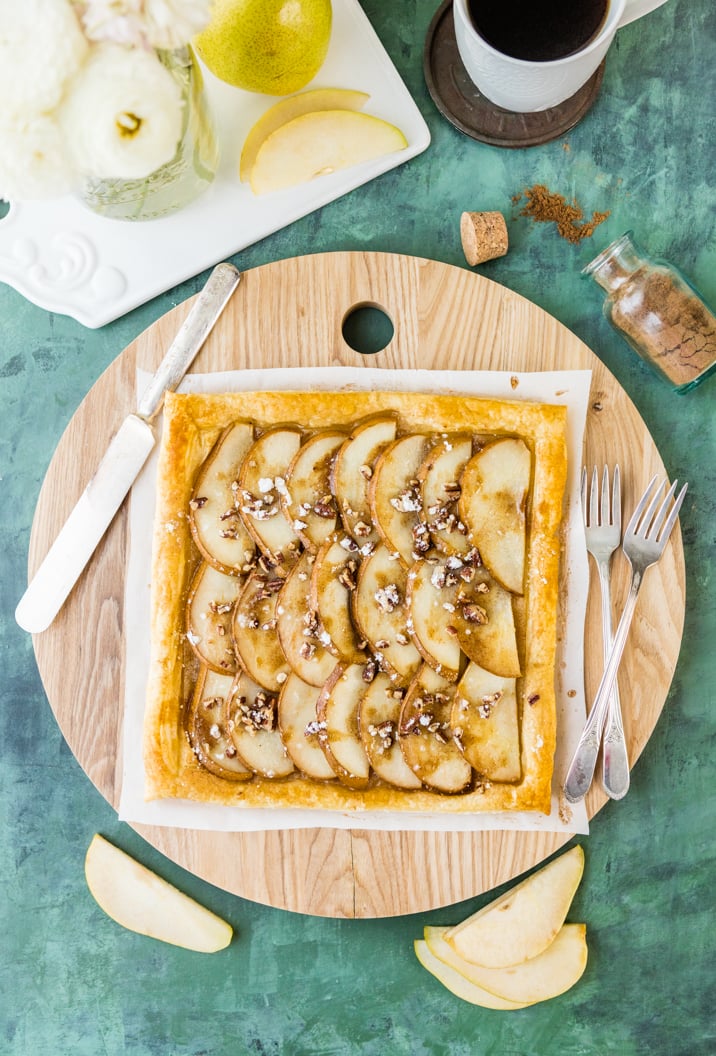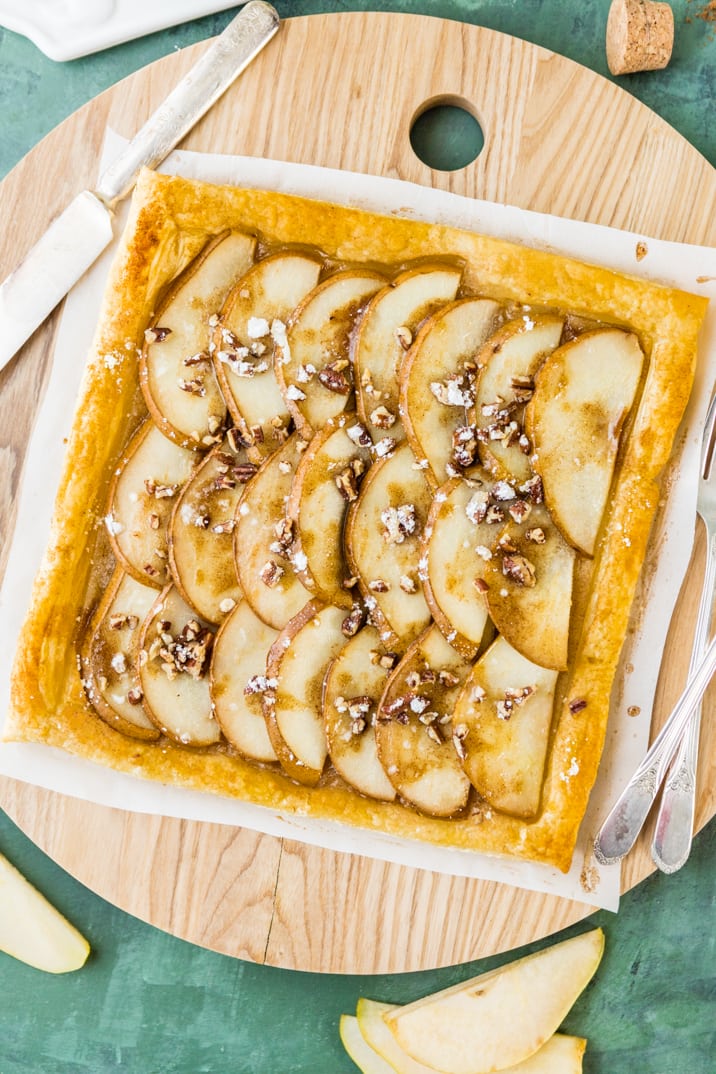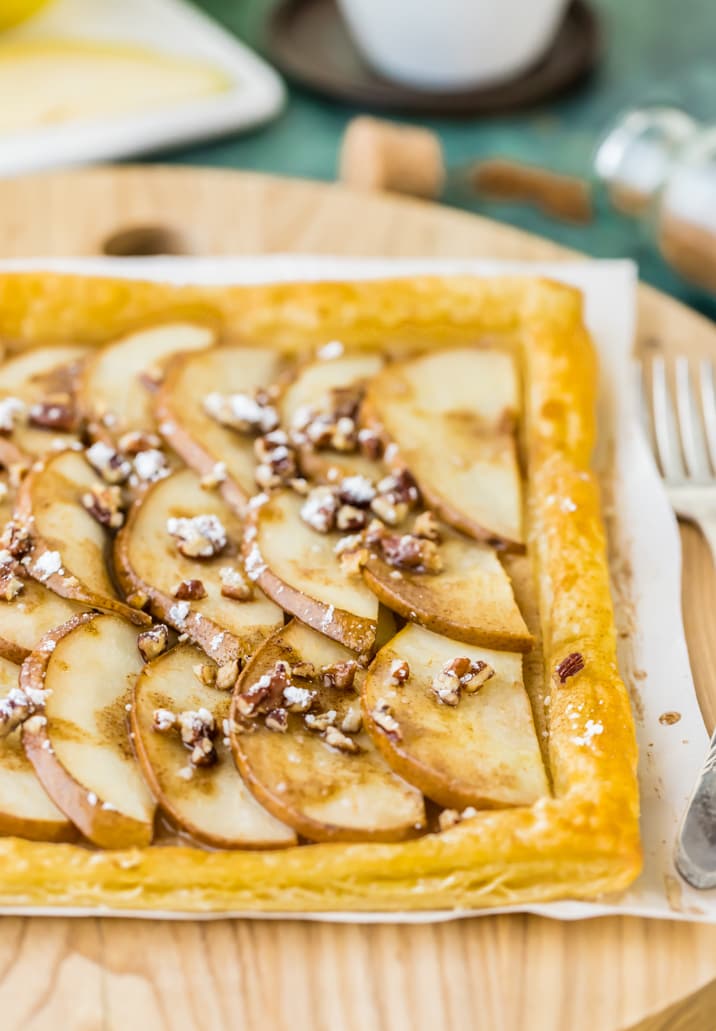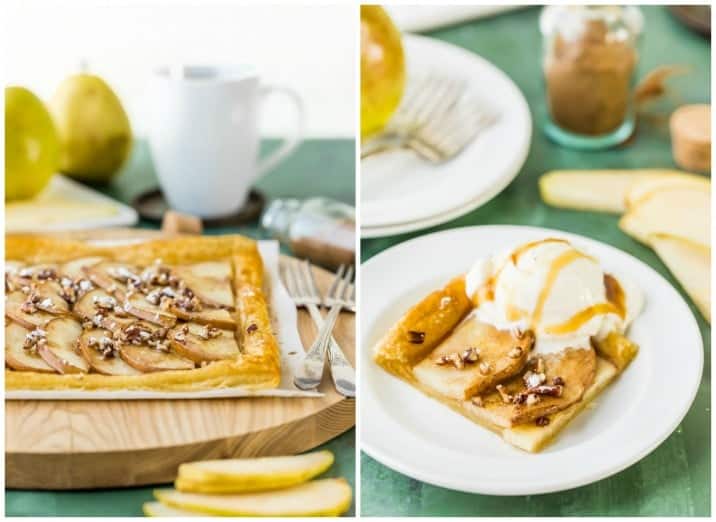 In looking at her ingredients, I noticed a lot of lovely spices. I did some research, and good ol' Pumpkin Pie Spice contains almost all of them! I decided why not try the mixture with that instead and save some money (spices are so darn expensive!). I added pecans (optional) and made a few other tweaks, and this beauty was made. Whichever way you choose to make it…I am pretty confident you're going to love it!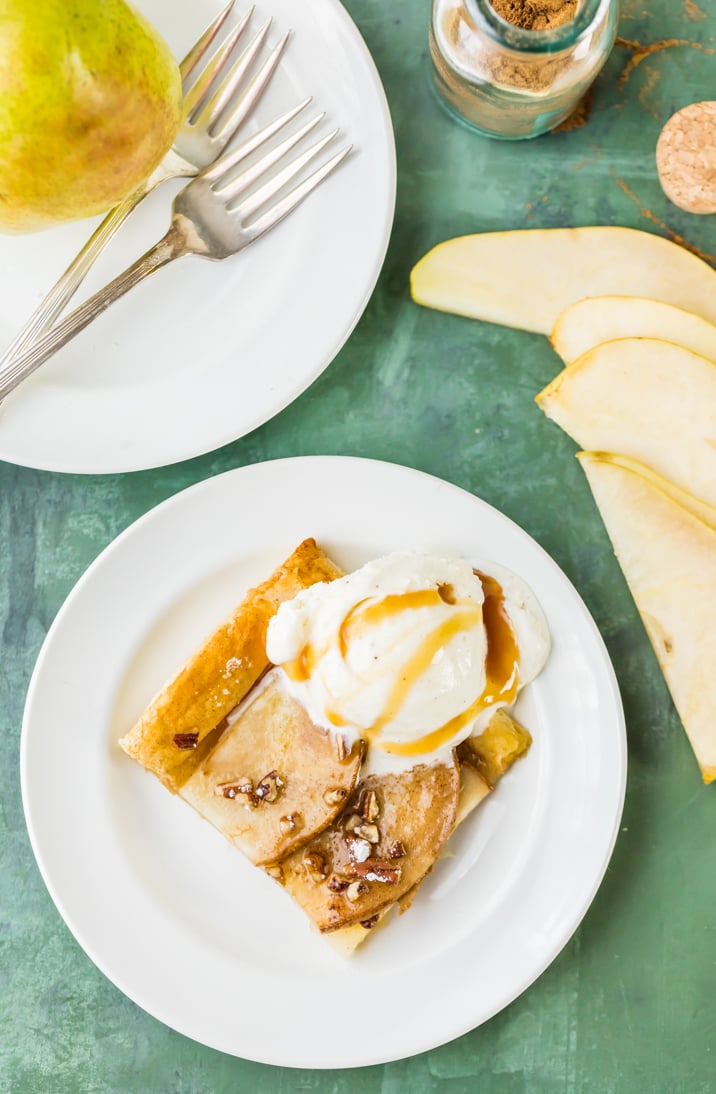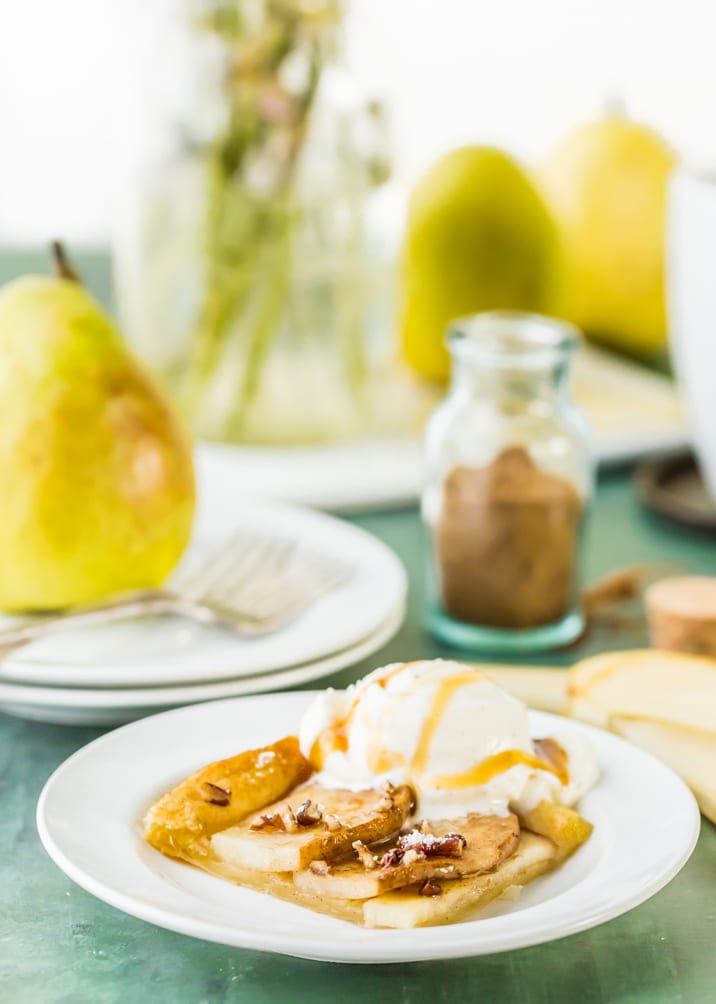 This Super Easy Pear Tart is the perfect easy treat for Autumn!
Packed with flavor from the fruit and baked to perfection, it's a must for the season. Top with your favorite vanilla bean ice cream for an extra special treat! Enjoy!