Mascarpone Cheese is a rich and creamy Italian cream cheese used in recipes like Tiramisu. Learn how to make this mascarpone substitute at home, so that you always have it when you need it. This recipe is easy, cost-effective, and so delicious!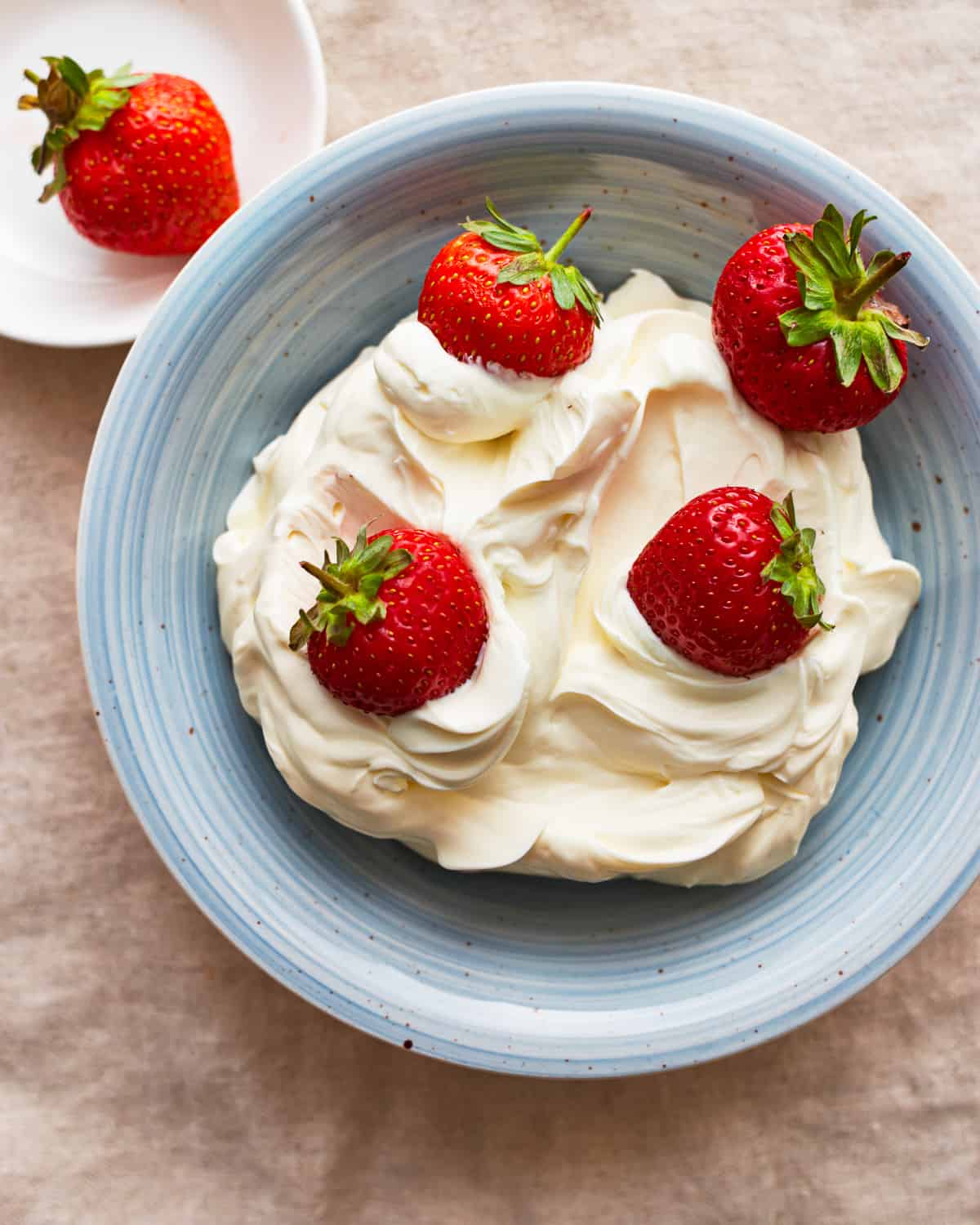 Why We Love This Mascarpone Cheese Recipe
If you can't find mascarpone cheese at the store, you can make this homemade version with ingredients you probably already have in your kitchen! It's the perfect substitute for both texture and taste.
Easy. This recipe uses just 4 ingredients– cream cheese, sour cream, heavy whipping cream, and lemon juice– and takes only 5 minutes to throw together!
Flavorful. The cream cheese and sour cream add a tangy flavor, while the whipping cream creates a rich texture and the lemon juice balances the flavor.
Versatile. Once you've mastered this recipe, you can use it in tons of sweet and savory dishes.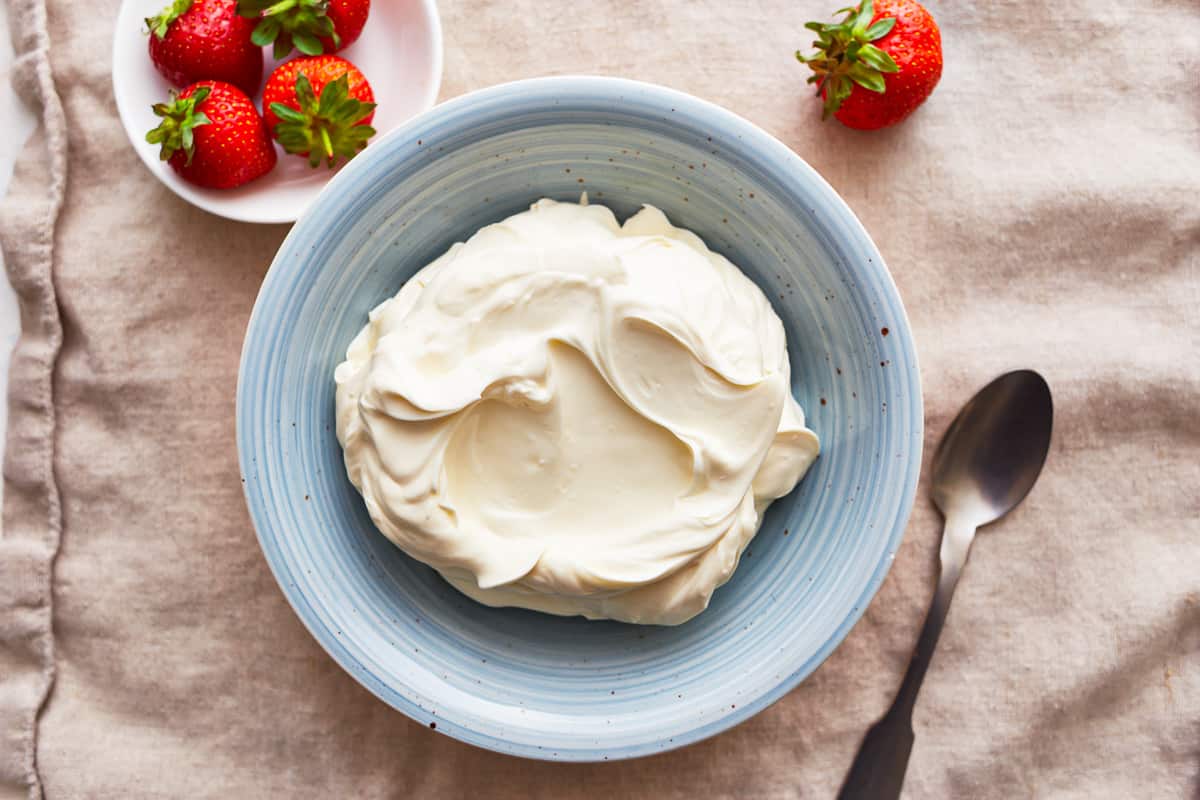 How to Store
Store mascarpone cheese in an airtight container in the refrigerator for up to 5 days. If you need it for a recipe, it's best to let it chill in the fridge for a couple of hours before using it.
I don't recommend freezing it because it will separate when thawed, but you can re-whip it to freshen it up if needed.
How to Use Mascarpone
This mascarpone cheese can be used as a substitute in any recipe that calls for it, like tiramisu (or these tiramisu cups), cheesecakes, and other desserts. It can also be used in place of whipped cream in many recipes for a thicker and richer option. And it's a tasty dip or spread all on its own, with fruit, sweet breads, bagels, and more.
It is delicious with savory dishes as well, and can be used as a topping for pizza and pastas, to make rich au gratin potatoes, or to thicken sauces in recipes like this chicken marsala. It's also a star ingredient of this creamed corn with bacon!
What is mascarpone?
Mascarpone is a fresh, soft, spreadable cream cheese from Italy. It's extra thick and velvety, made with about twice as much fat as typical American cream cheese. That additional fat is what makes it so smooth and luscious. Since my recipe uses ingredients that aren't in the standard Italian recipe, it is technically a "mascarpone substitute", but the taste and texture are right on the mark!
What's the difference between mascarpone and cream cheese?
Mascarpone is an Italian cream cheese that's richer and more "buttery" than American cream cheese, with a slightly sweeter flavor. As mentioned above, it has a higher fat content, leading to a different texture.
What does mascarpone taste like?
This Italian cheese is silky, smooth, thick, and creamy. It's slightly sweet and tangy, buttery and rich.
Can I eat mascarpone while pregnant?
Yes! As always, check with your doctor for what is safe to consume while pregnant, but all of the ingredients in this recipe are pasteurized, and none are ripened by mold.
Why is my mascarpone substitute grainy?
If you overmix the ingredients, it might come out slightly grainy. To fix this, simply fold in another splash of heavy cream.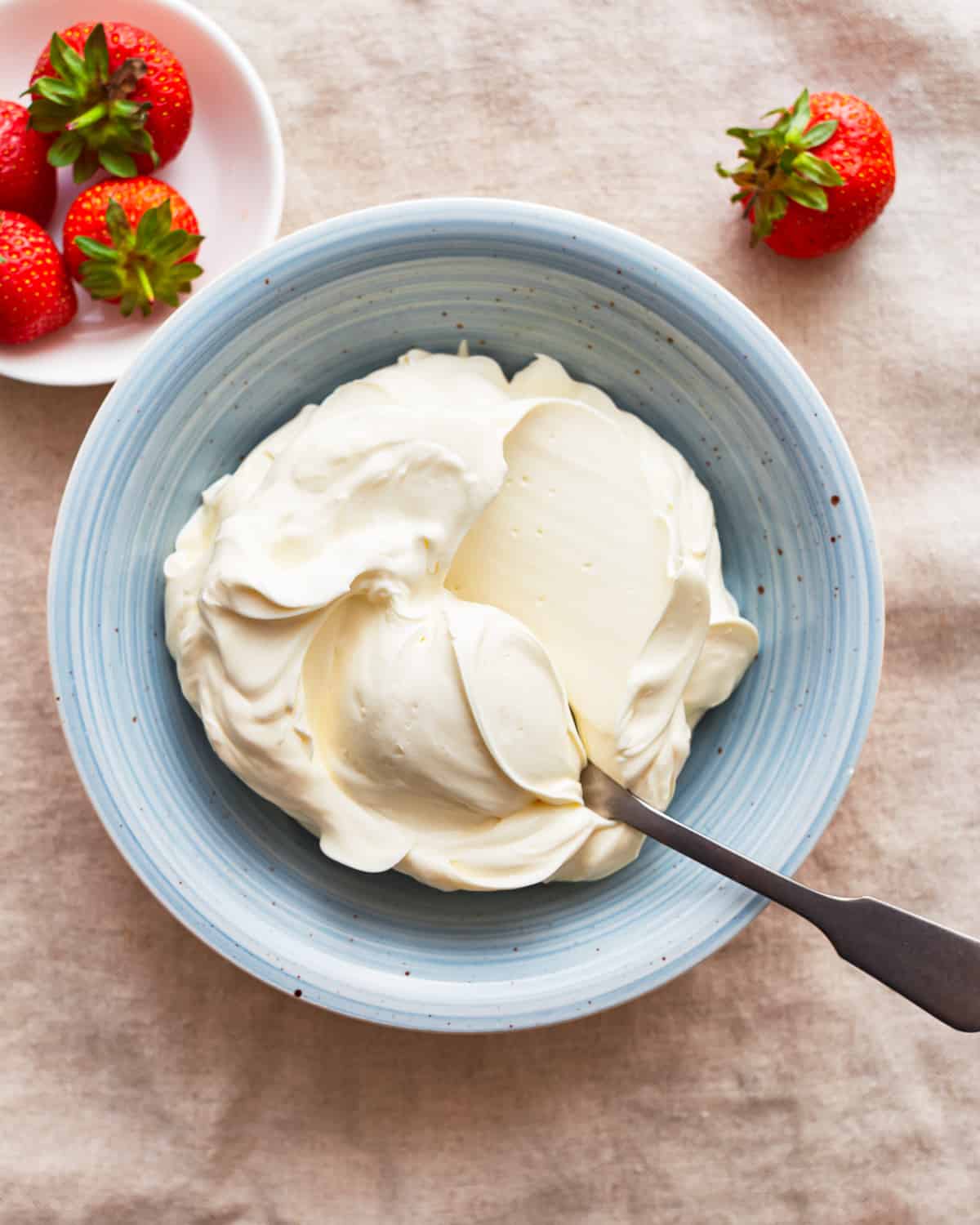 More Homemade Cheese Recipes To Try
5-Star Review
"Thank you for posting this!! It is so hard to find mascarpone cheese around here, but I can find all the ingredients needed to make it. Now I can finally make things that call for this cheese!!" -Upsidedownpear
How to Make Mascarpone Cheese Step by Step
Measure the Ingredients: Add 16 ounces (2 bricks) of cream cheese, ⅓ cup of sour cream, ¼ cup of heavy whipping cream, and 1 tablespoon of lemon juice into a blender or small food processor.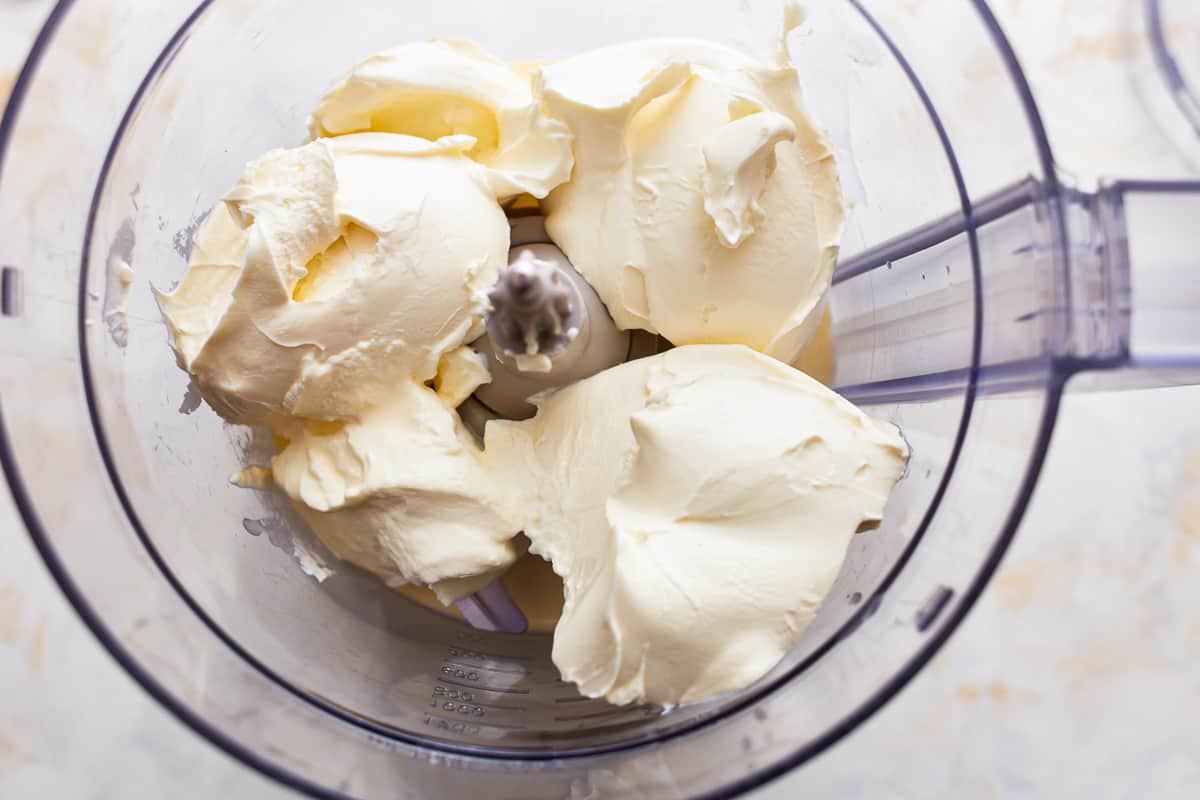 Blend teh Cheese: Blend all ingredients together until smooth, scraping down the sides as needed.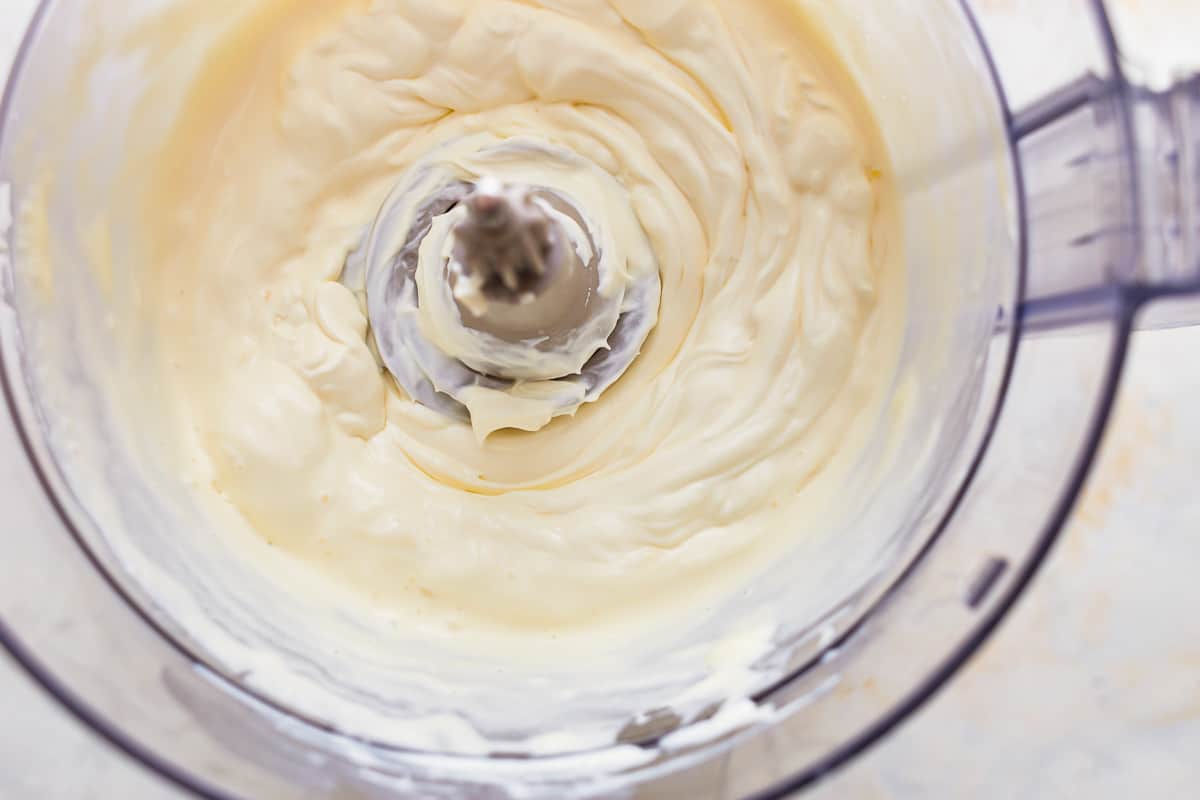 Chill the Cheese: Chill to firm up the cheese.