Homemade Sausage Gravy is a creamy, savory delight. This sausage gravy recipe is perfect for the classic biscuits and sausage gravy breakfast that everyone loves. Learn how to make sausage gravy for the best breakfast, whether you serve it on the holidays or everyday!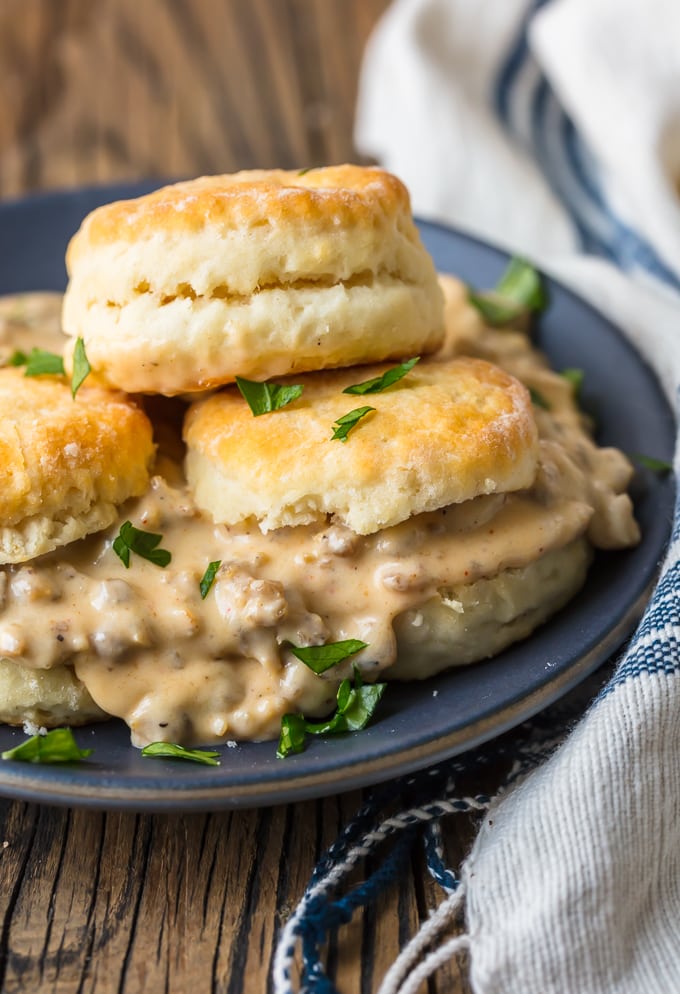 Sausage Gravy Recipe
This homemade sausage gravy recipe is surprisingly quick and easy to make. Whip up some sausage gravy and biscuits in no time for the best breakfast!
I've shared an easy sausage biscuits and gravy recipe before, but now I just want to share that amazing sausage gravy recipe! This is my mom's classic recipe (which goes perfectly with homemade biscuits or refrigerated biscuits), and I think it deserves to stand on its own. It's the perfect consistency, the perfect creaminess, and the perfect flavor!
Sausage gravy and biscuits is such a classic breakfast, so I think it's so helpful to have a go-to homemade sausage gravy recipe. Whether you need a tasty breakfast for guests, for weekend mornings with the family, or something delicious (and easy) for Christmas morning, biscuits and sausage gravy is the way to go.
I'm going to show you how to make sausage gravy so you can make this stuff any time you're stuck on what to make for breakfast. You're going to love this recipe!
This Homemade Sausage Gravy Recipe is perfect for classic biscuits and gravy! Make it for Christmas morning, or any time you need an extra tasty breakfast.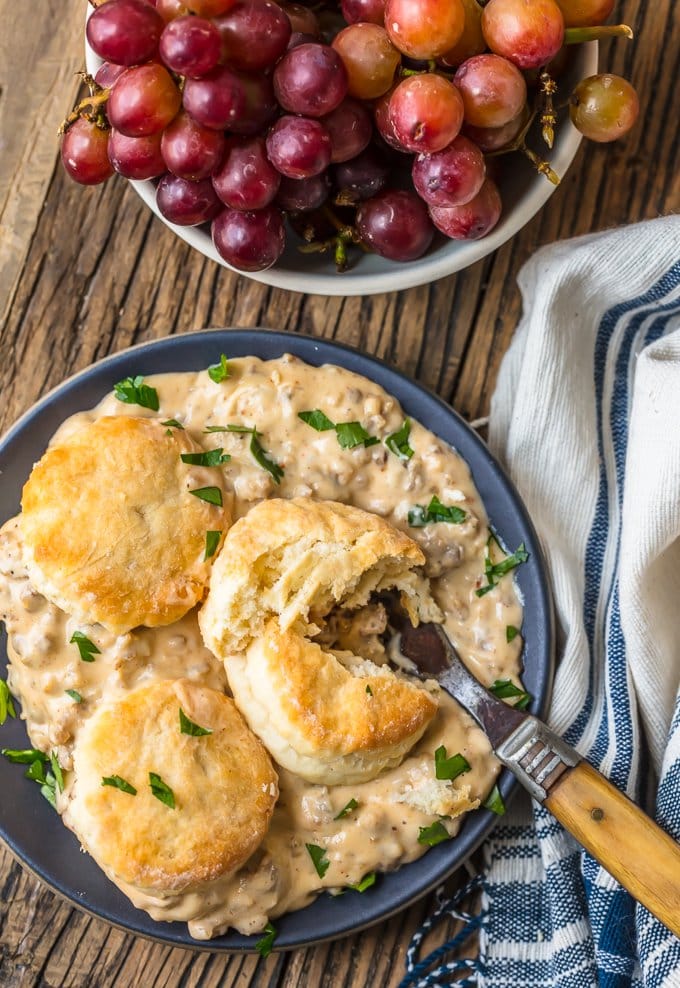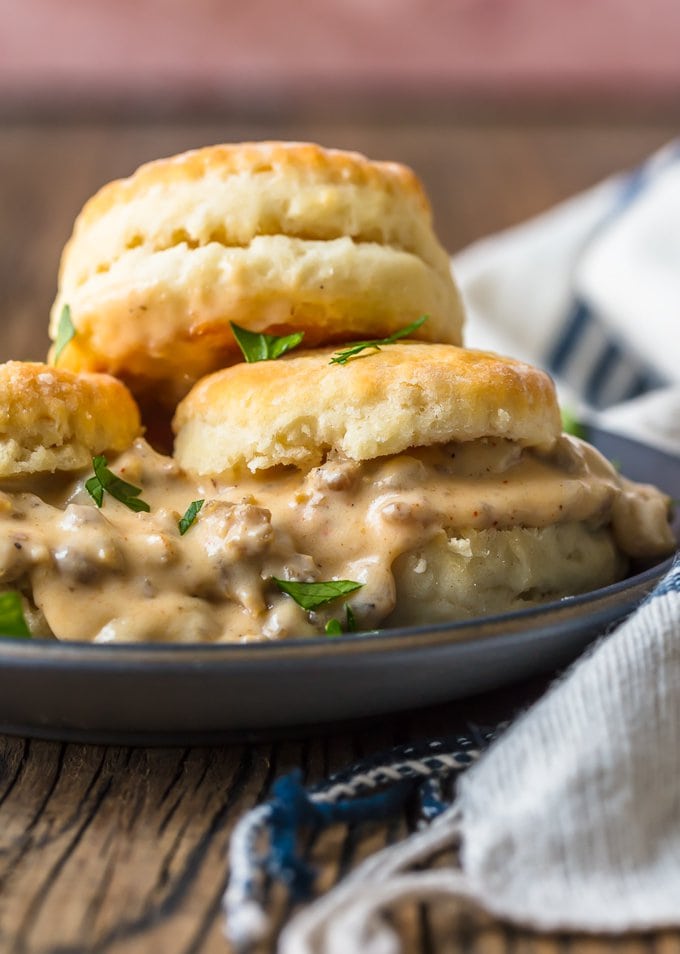 Homemade Sausage Gravy Recipe
This amazing sausage gravy recipe is so easy and so delicious! It's creamy, it's savory, and it's got just a bit of spice for an extra kick. This gravy is perfect for the classic sausage gravy and biscuits breakfast, but honestly, I'd be happy to just eat this by the spoonful and call it a day. It's THAT good.
Mix it in with some hash browns, bacon, eggs, home fries…might as well add in the biscuits while you're at it, but you get the point. This homemade sausage gravy is even better than what you get at restaurants. It's just perfect!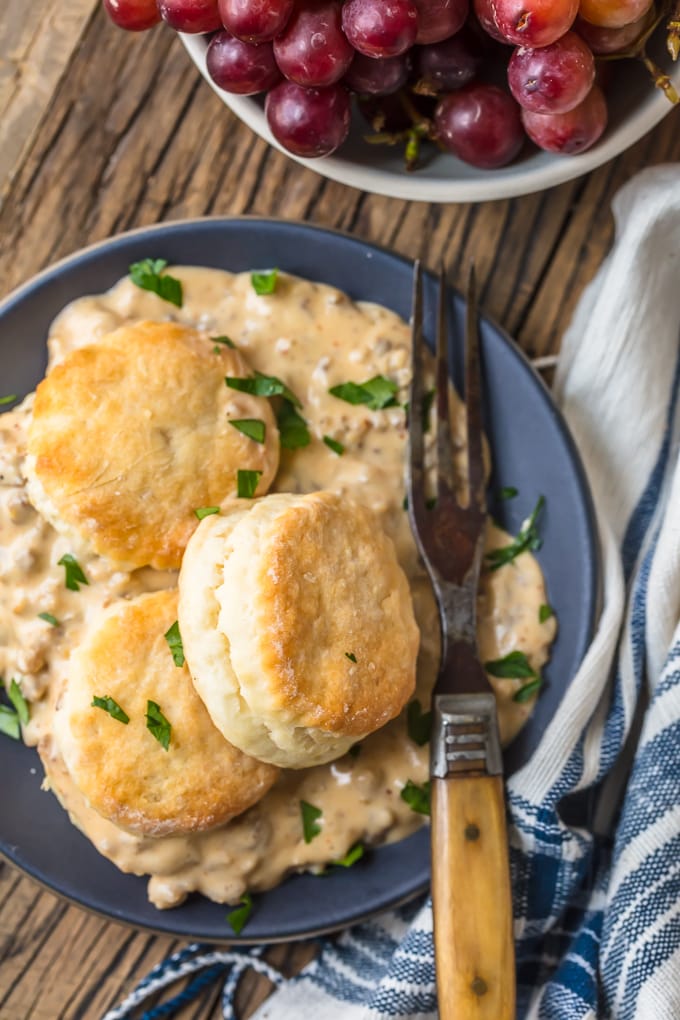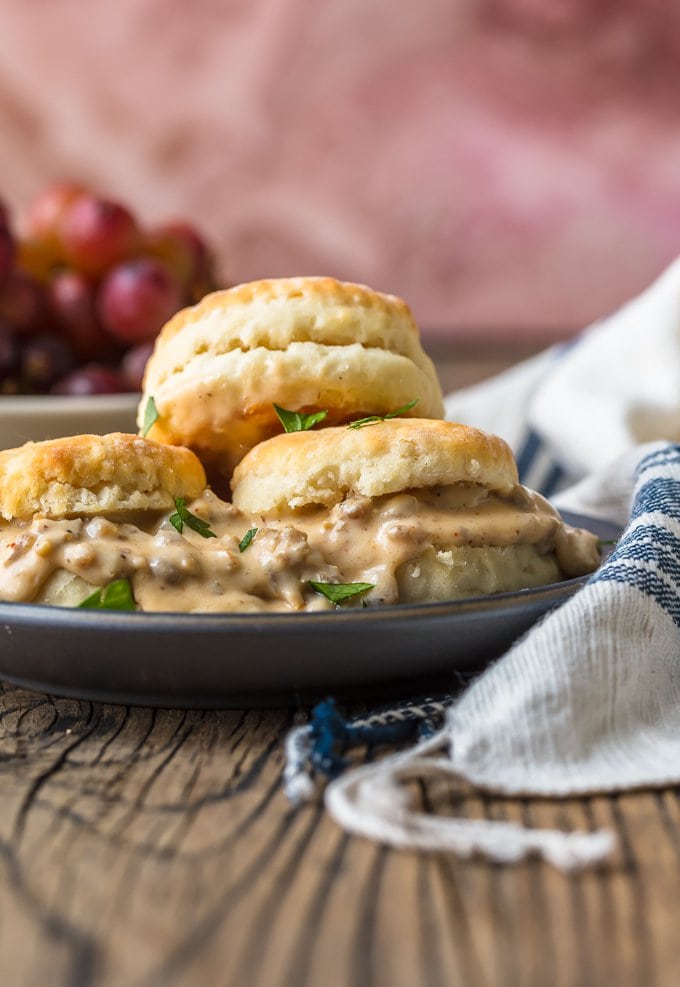 How to Make Sausage Gravy for Biscuits and Gravy
For some reason, I always had it in my head that this would be hard to make, but I was so wrong! It will take less than half an hour to get this stuff cooked up and ready to go. Which means you can cook up a delicious hot breakfast in the morning even if you're short on time.
How to make sausage gravy:
Cook up the sausage in a large skillet, crumbling as you go. Let it get nice and brown so that it's fully cooked through.
Drain the sausage, but keep a couple tablespoons of fat.
Stir in the pepper, salt, paprika, and red pepper.
Sprinkle flour over the sausage and stir as it cooks for about one minute.
Continue to stir as you add in the milk.
Bring the gravy to a boil, then reduce heat and let it simmer until it thickens up.
Now serve it up with some fresh biscuits and you've got an awesome breakfast!
One Pan Sausage Gravy and Biscuits
If you want to turn this into an easy one pan meal, try my Sausage Biscuit Gravy Cobbler! It's the easiest way to prepare biscuits and gravy in the morning because it's all made in one pan. It uses the same delicious sausage gravy recipe, and the biscuits are cooked right on top.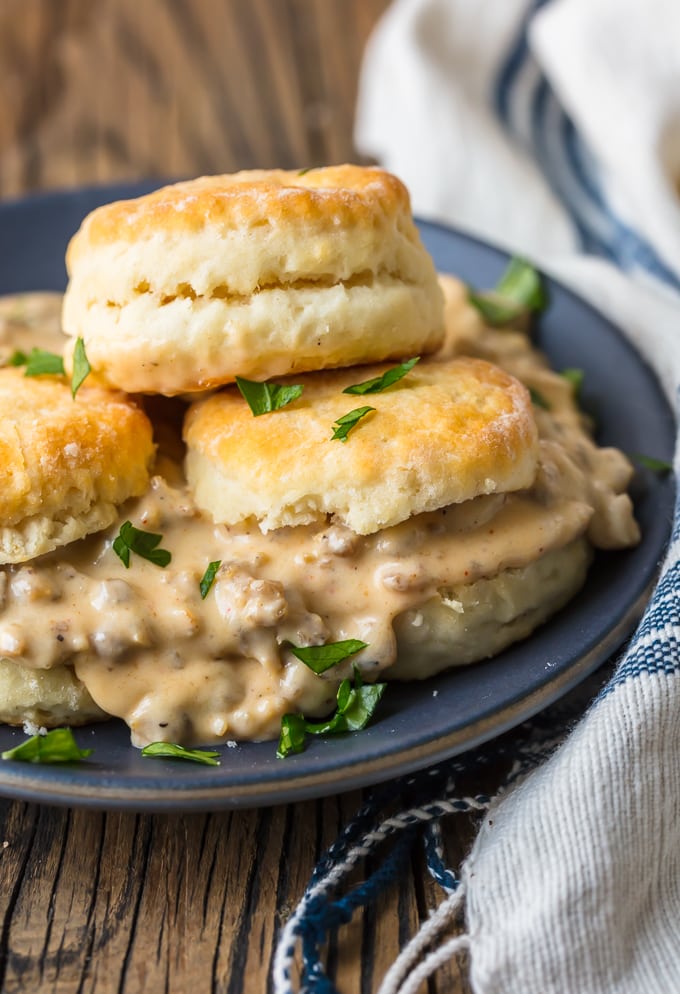 FAQ for Making Homemade Sausage Gravy
How do you thicken sausage gravy?
Sometimes it just takes a little patience. Give the gravy time to simmer and thicken up as it cooks. If the gravy isn't reaching the desired consistency, the best way to thicken it is to slowly add in more flour (just a little bit at a time) and stir.
If you're having the opposite issue and find that the gravy is too thick, start adding in more milk (again, a little bit at a time) until you reach the desired consistency.
How long does sausage gravy last?
If you have extra sausage gravy, you can store leftovers in the refrigerator for up to a couple of days. You can easily reheat it in a pan, stirring in extra milk or flour as needed to freshen it up.
Can you freeze sausage gravy?
You can freeze sausage gravy to save for another time, but freezing and thawing it will change the consistency a bit. This stuff is pretty quick to make, so I recommend just making it fresh if you can instead of making it ahead of time.
But if you do need to freeze it, it should keep up to 3 or 4 months. Let it thaw in the refrigerator before reheating and be prepared to add milk and flour to really get the consistency back up to par with fresh gravy.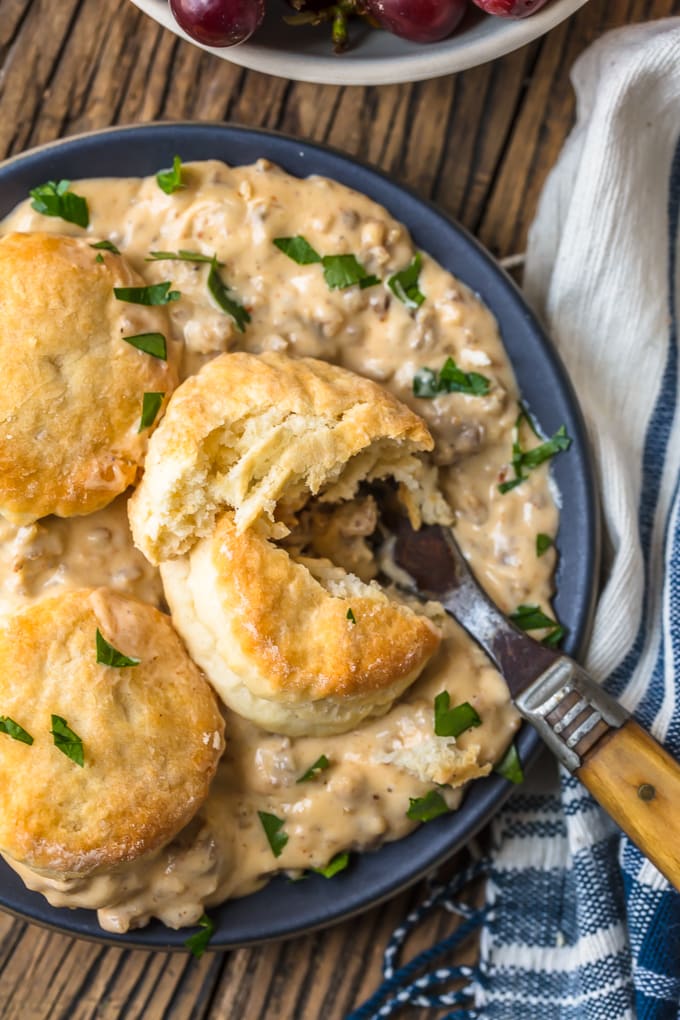 I hope you enjoy this homemade sausage gravy recipe! It's a favorite for our family, and I hope it becomes a favorite for yours too.
See the recipe card below for details on how to make Homemade Sausage Gravy. Enjoy!
If you like this recipe, try these other classic breakfast recipes: