Blender Hollandaise Sauce is the most genius way to make this classic sauce. With just a few minutes and a few ingredients, you can make this easy Hollandaise Sauce recipe at home. Pair it with Eggs Benedict, Salmon, or vegetables!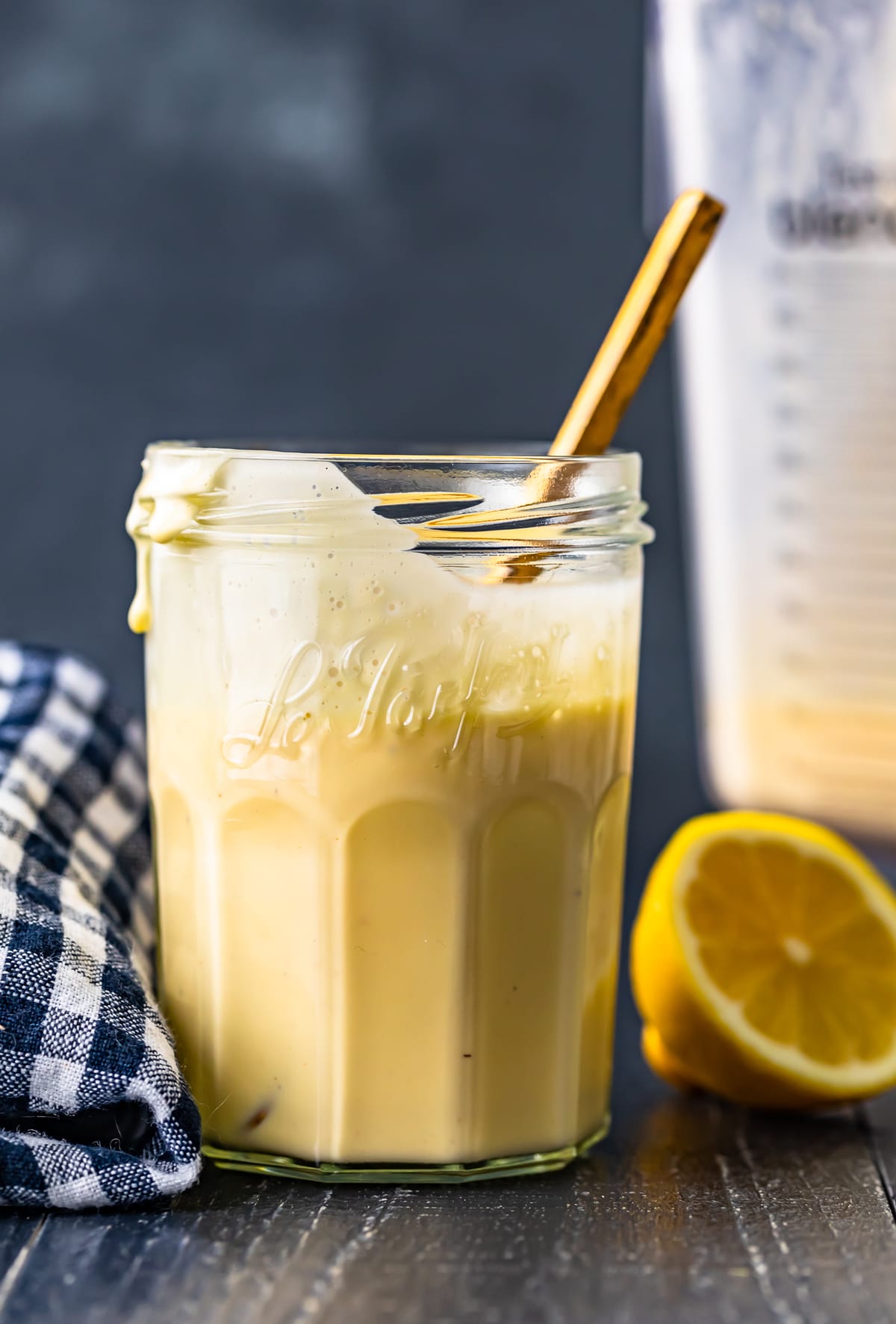 Blender Hollandaise Sauce
This Blender Hollandaise Sauce recipe is quick, easy, and super tasty. The best way to make it for eggs benedict or any other dish!
Eggs Benedict is one of those classic dishes that make breakfast or brunch feel extra fancy. And of course it would be nothing without the Hollandaise Sauce to top it off!
Instead of making it complicated, this easy Hollandaise Sauce recipe keeps things simple. Combine your ingredients, blend them up, and you're done! It only takes a few minutes and the flavor is just perfect. No need to stress out about something so simple. Your breakfast will be ready in no time with this recipe!
I just love the creamy, buttery, lemony taste of this classic French sauce, whether it's paired with eggs, veggies, or salmon. Pour it over Eggs Benedict Casserole, or try it with another dish. Either way, you'll love it!
Brunch is about to get SO much easier once you learn how to make Hollandaise Sauce in a blender!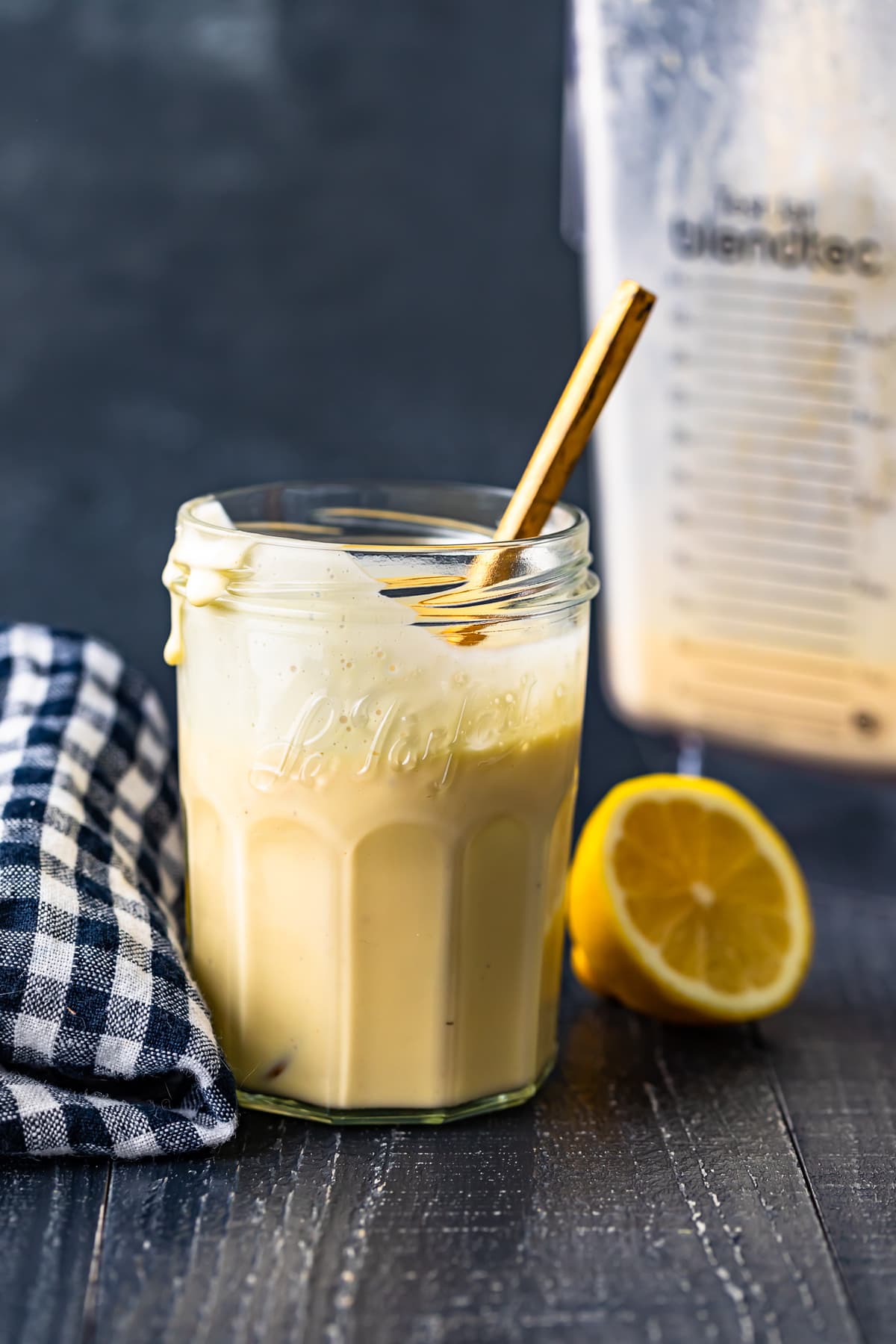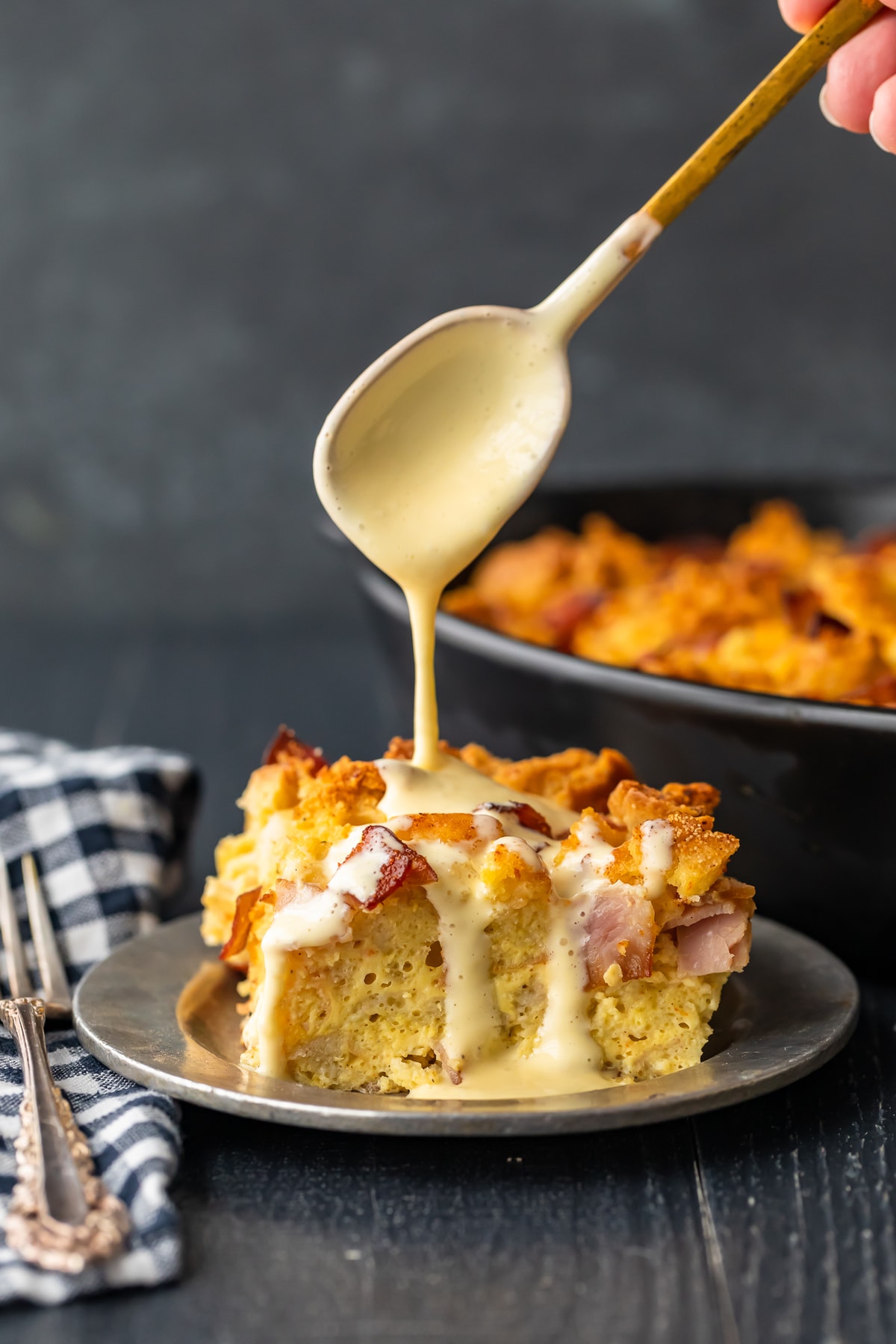 Quick & Easy Hollandaise Sauce
This blender Hollandaise Sauce is a much smarter and more efficient way to make this classic sauce for your Eggs Benedict at home.
While many people make it on the stove top, the quickest and easiest way to make Hollandaise Sauce is actually with a blender! Blending the hot melted butter into the egg yolk mixture is what creates a warm sauce that is ready to eat. A quick, stress-free recipe!
Hollandaise Sauce Ingredients:
Egg Yolks
Dijon Mustard
Lemon Juice
Butter
Hot Pepper Sauce
Salt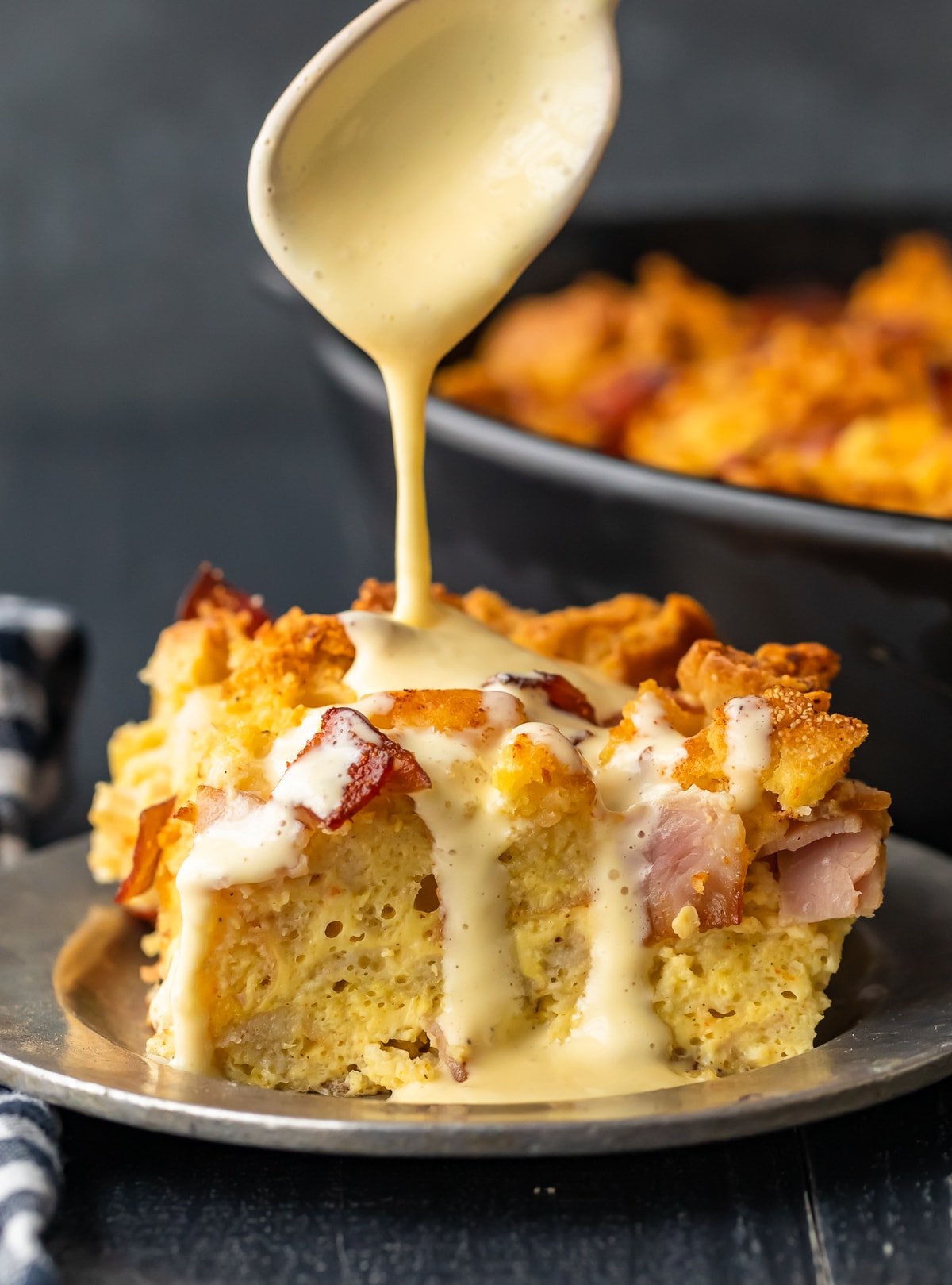 How to Make Hollandaise Sauce in a Blender
Making hollandaise sauce in a blender is the quickest and easiest way to make it! All you need is 5-10 minutes to throw everything in and combine it. You can easily prepare it while working on the rest of your eggs benedict recipe (or whatever you decide to use it for) without hassle.
How to Make Easy Hollandaise Sauce:
Place egg yolks, mustard, lemon juice, salt, and hot pepper into the blender.
On medium speed, blend the ingredients together for about 20-30 seconds.
Now lower the blender speed to the lowest setting while drizzling in the melted butter (melt in the microwave beforehand). Continue blending about 15 seconds until everything is combined.
Keep the sauce warm until you're ready to use! Since this blender Hollandaise sauce has a base of raw egg yolks, you should use it quickly (within about an hour), or else it may start to separate or spoil.
This is definitely a make it when you need it kind of sauce, not a make ahead of time kind of sauce. But since it's so quick to make, that's no problem at all!
Hollandaise Sauce Uses
The most obvious use for this easy hollandaise sauce is Eggs Benedict. That's the dish most people associate with it, but it's not he only thing you can use it for. I definitely recommend using this with my Easy Eggs Benedict Casserole, but here are some other ideas to try out as well.
Pair this sauce with grilled, baked, or poached salmon.
Drizzle it over asparagus for a delicate side dish.
Spread it all over your favorite eggy breakfast sandwiches.
Use it as a sauce to make creamy mixed veggies.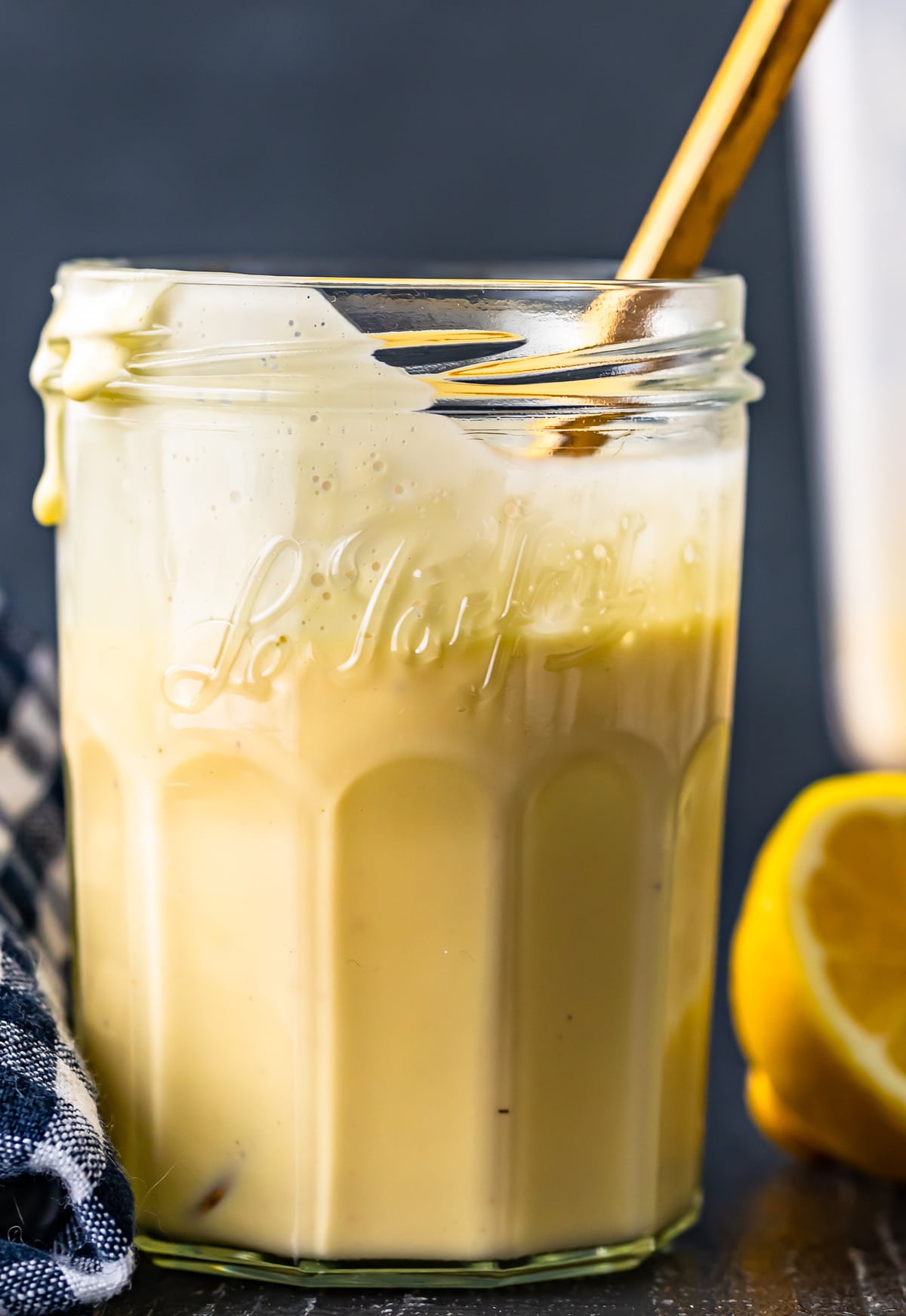 This sauce is so easy to make and SO tasty, you're going to want to find new ways to use it. So start testing it out with new recipes, or keep it classic with Eggs Benedict. With just a few minutes, you can have this ready any time!
See the recipe card for details on how to make Hollandaise Sauce in a Blender. Enjoy!
If you like this easy hollandaise sauce recipe, try these other delicious dips and sauces: