These easy chicken thigh recipes will make the best family dinners any night of the week! Juicy, tender chicken thighs can be used to make fried chicken, casseroles, crockpot recipes, and all kinds of tasty dinner ideas.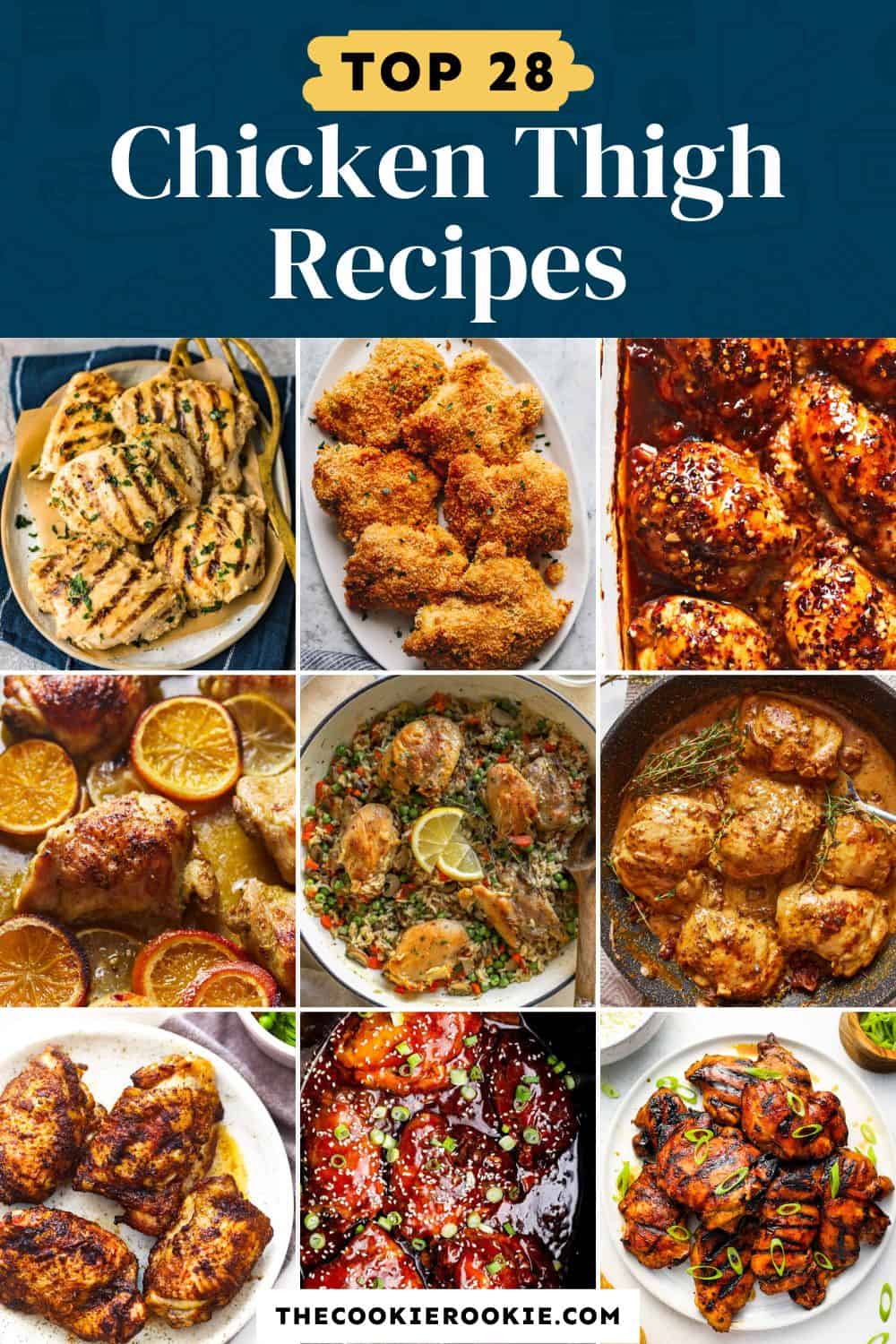 Chicken Thigh Dinner Ideas
Wondering what to make with chicken thighs for tonight's dinner? Whether you've got boneless, skinless thighs, or bone-in, skin-on thighs, there are plenty of delicious recipe ideas here to get things started.
I love using chicken thighs because the dark meat is super juicy, tender, and flavorful. They automatically make any chicken recipe that much tastier!
Whether you're looking for simple chicken thighs recipes that will be ready in less than 30 minutes, the best fried chicken or baked chicken, or something super comforting, there's something here you're sure to love!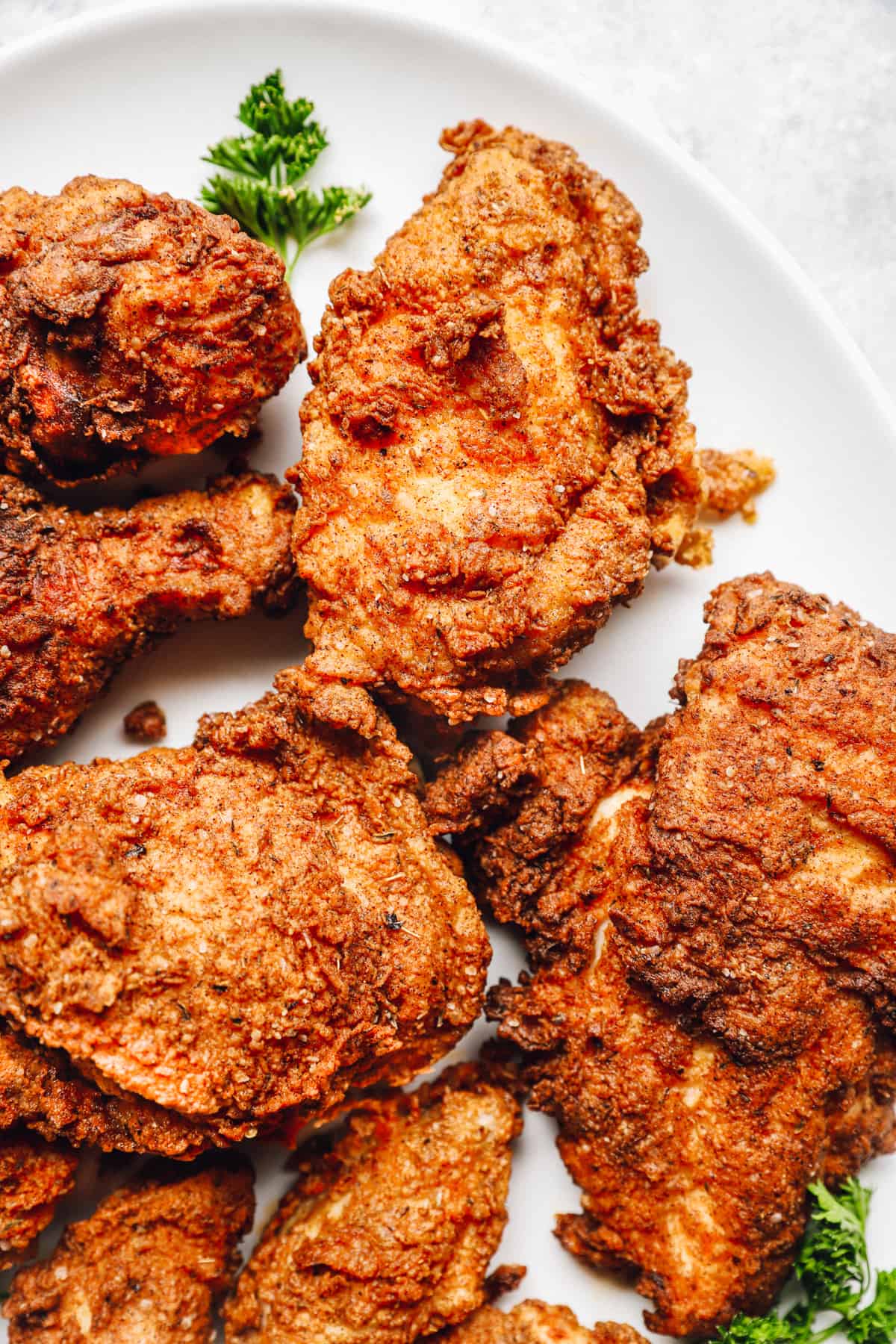 Best Recipes for Chicken Thighs
These are my absolute favorite chicken thigh recipes to make for dinner. Make melt-in-your-mouth fried chicken, classic BBQ, or cook up something a little fancier.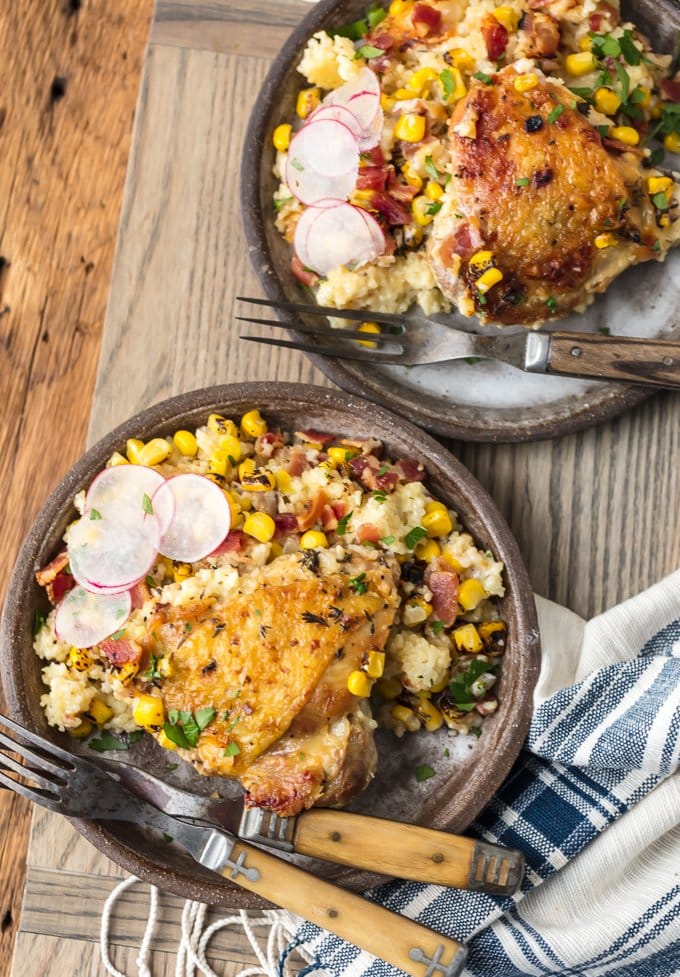 One Pot Chicken Thigh Dinners
You only need one pot or pan to make these easy dinners filled with juicy chicken, veggies, and delicious flavor!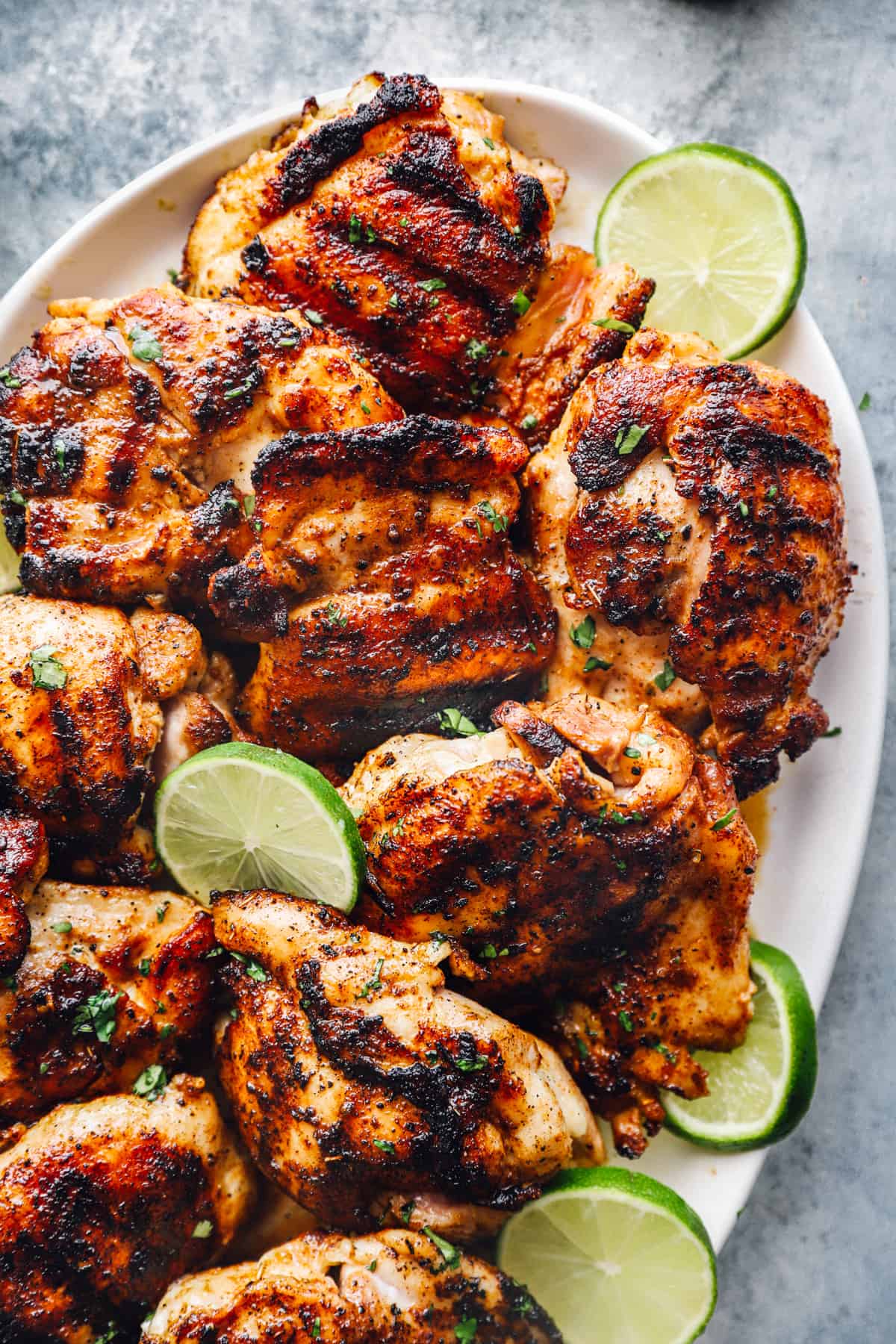 Simplest Chicken Thigh Recipes
These are some of the easiest recipes to make with chicken thighs. Simple seasonings and quick-to-cook, you can pair these dishes with your favorite sides for weeknight meals. Start with a chicken marinade or use this simple chicken seasoning for even more flavor.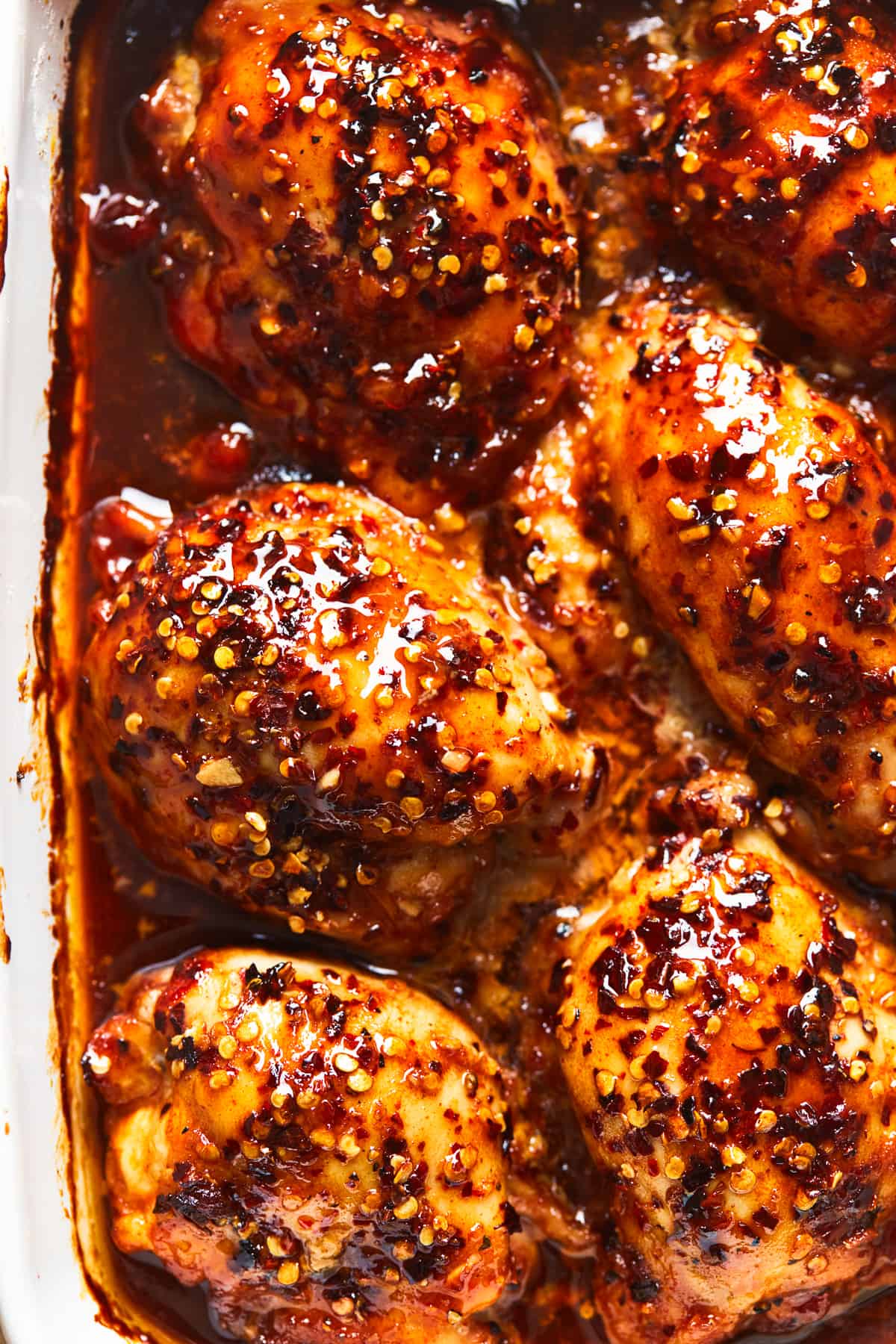 Bake Juicy Chicken Thighs in the Oven
Chicken thighs get perfectly juicy and crispy when slow-roasted in the oven. These baked recipes are always a hit!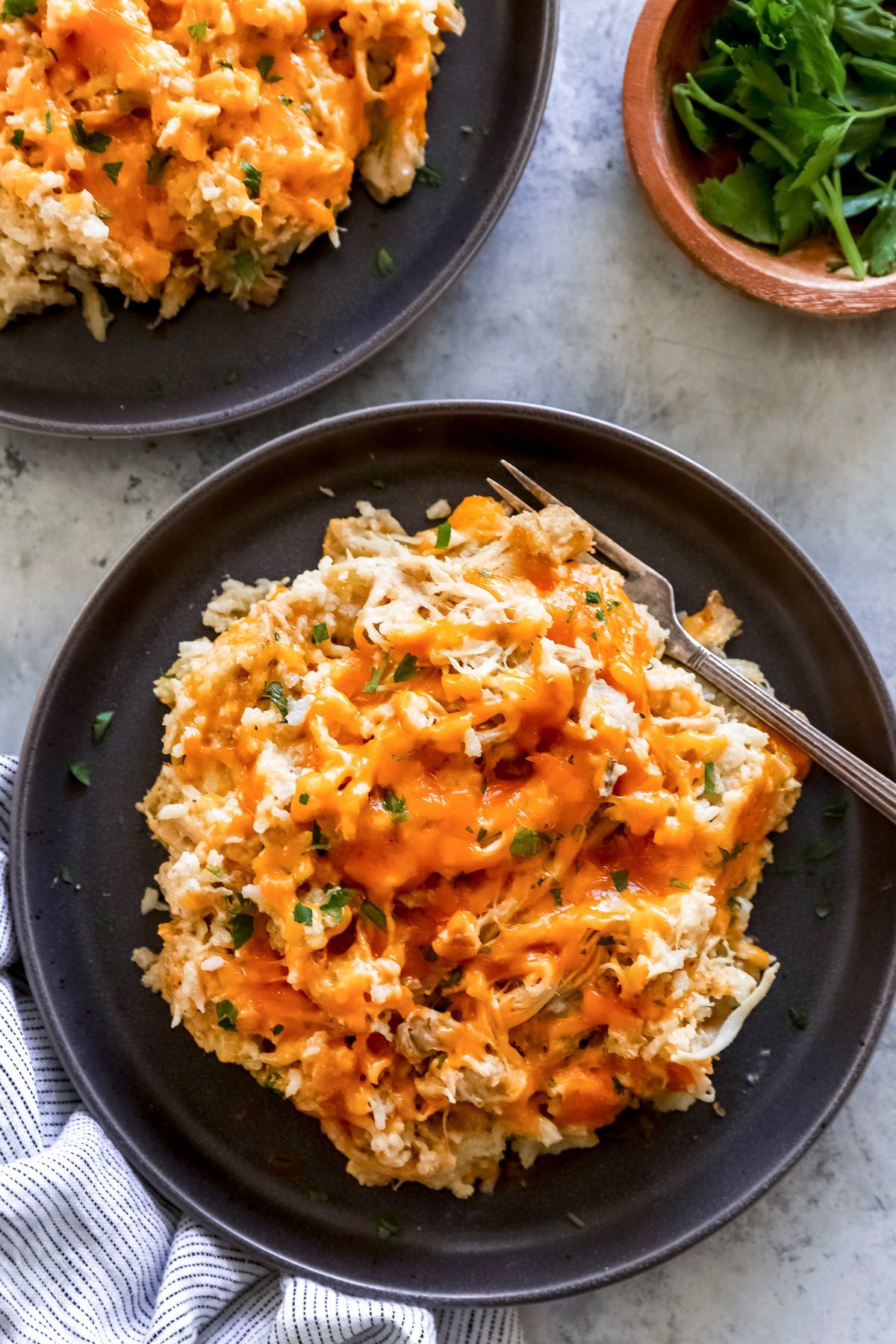 Easy Chicken Thigh Recipes for the Crockpot
Using your slow cooker is an easy and hands-off way to cook chicken thighs. It's one of my favorite ways to make family dinners.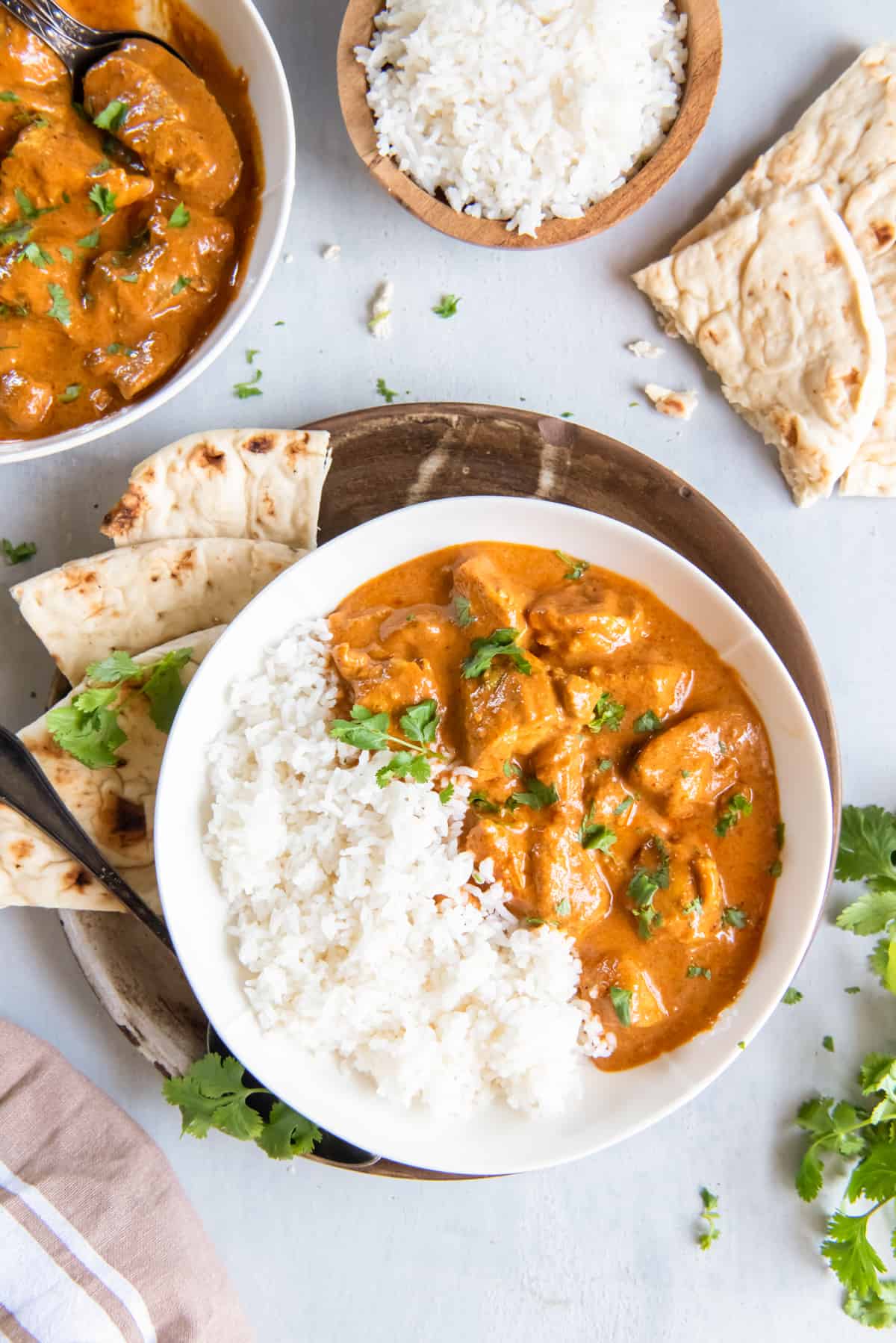 What to Make with Boneless Skinless Chicken Thighs
There are so many easy dinner ideas using boneless, skinless thighs. I've already shared some recipes, but here are just a few more to try!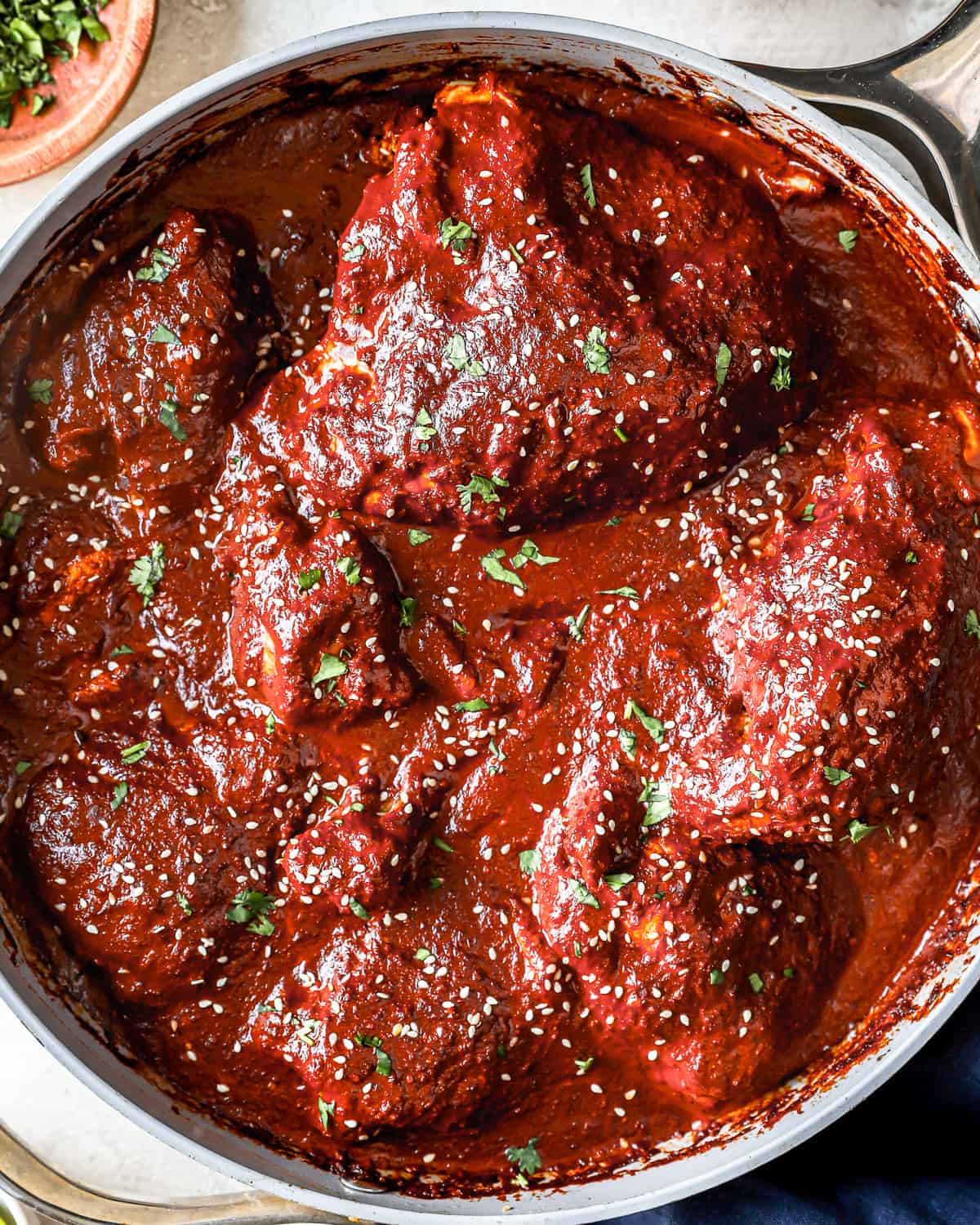 Skillet Recipes with Chicken Thighs
These skillet recipes make delicious weeknight meals that will be on the table in no time!
If you're still wondering what to do with those chicken thighs, you can use them to make just about any chicken recipe you love. Use them in pastas (like this Cajun Chicken Pasta), casseroles (like this King Ranch Chicken Casserole), or shred it up to make chicken enchiladas or chicken tacos, and so much more. Boneless skinless chicken thighs are an easy swap in most chicken breast recipes, though you might need to cook them a little bit longer.
More Easy Dinner Ideas
Looking for something else to make for dinner? I've got tons of recipes and ideas for you to try!
All Recipe Ideas