Beer cheese dip is hot, cheesy, and delicious! This corn and bacon filled cheese dip is the perfect easy appetizer for game day. A quick dip recipe sure to please any crowd!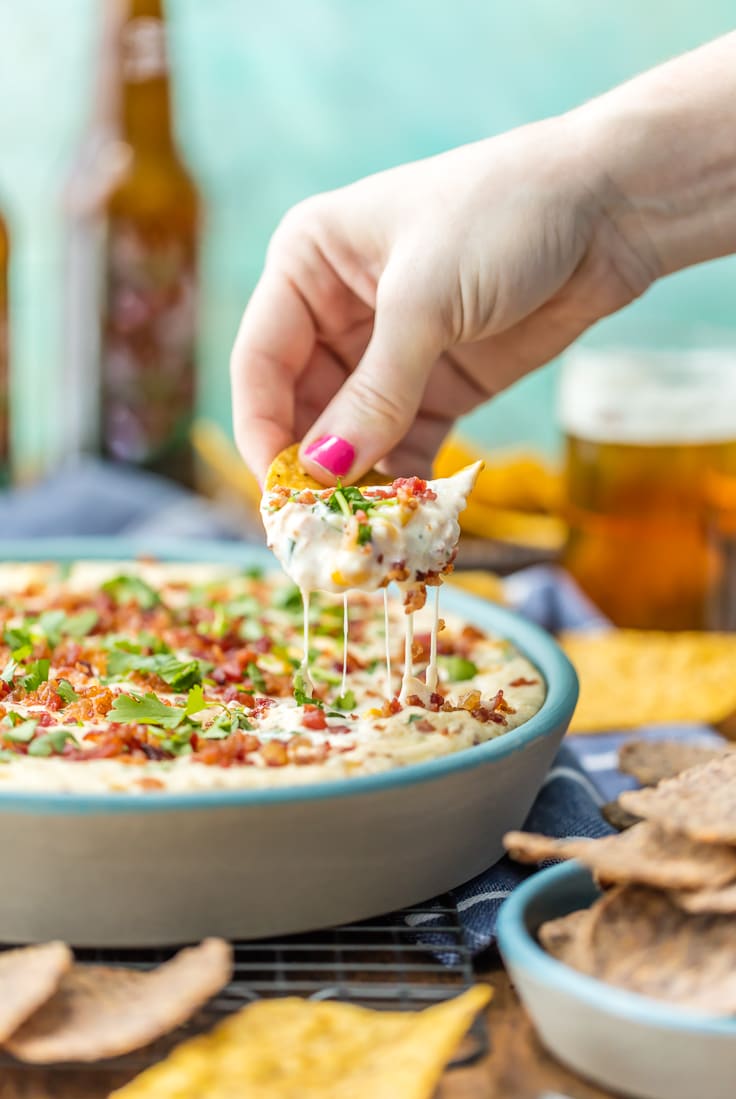 Corn and Bacon Cheese Dip
This Hot Corn and Bacon Beer Cheese Dip recipe is a crowd favorite! It's hot, cheesy, and filled with beer and bacon. What more could you want in a dip?
Serve this hot cheese dip on game day, or any time you need an appetizer for lots of hungry people. It won't disappoint!
Why You'll Love this Hot Beer Cheese Dip
CHEESY: What's better than a super cheesy dip? Nothing!
EASY DIP RECIPE: This bacon and corn beer cheese dip is so easy to make for parties.
GAME DAY READY: Keep a crowd of guests happy on game day with this delicious appetizer!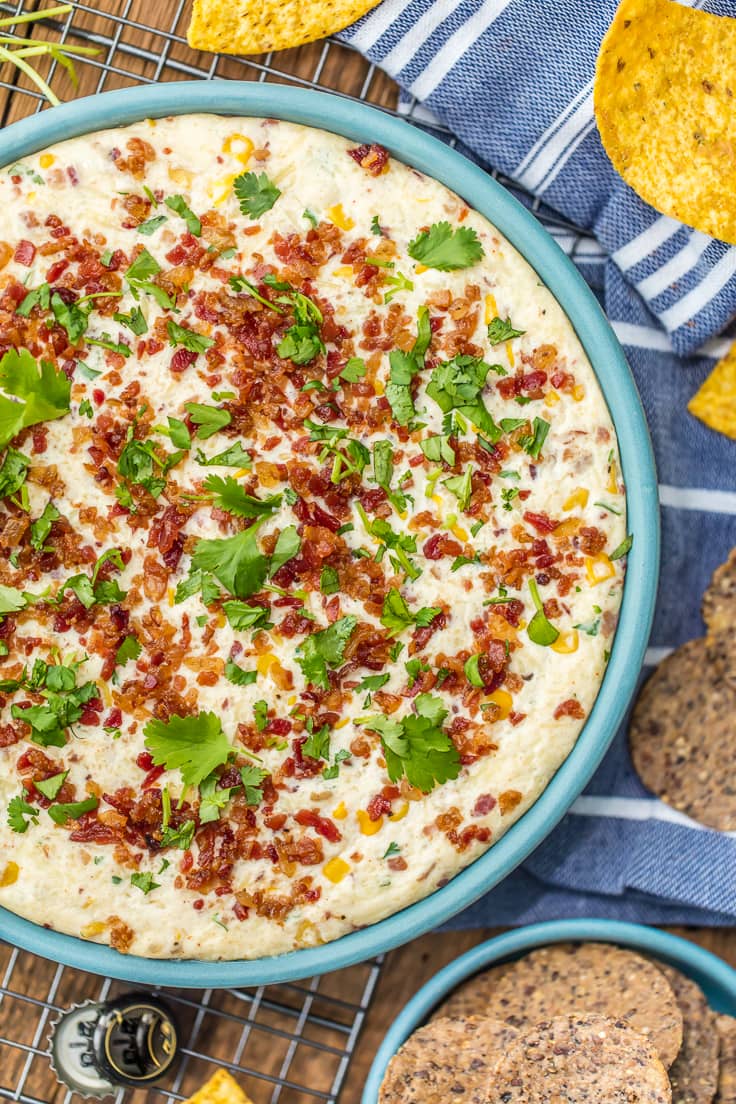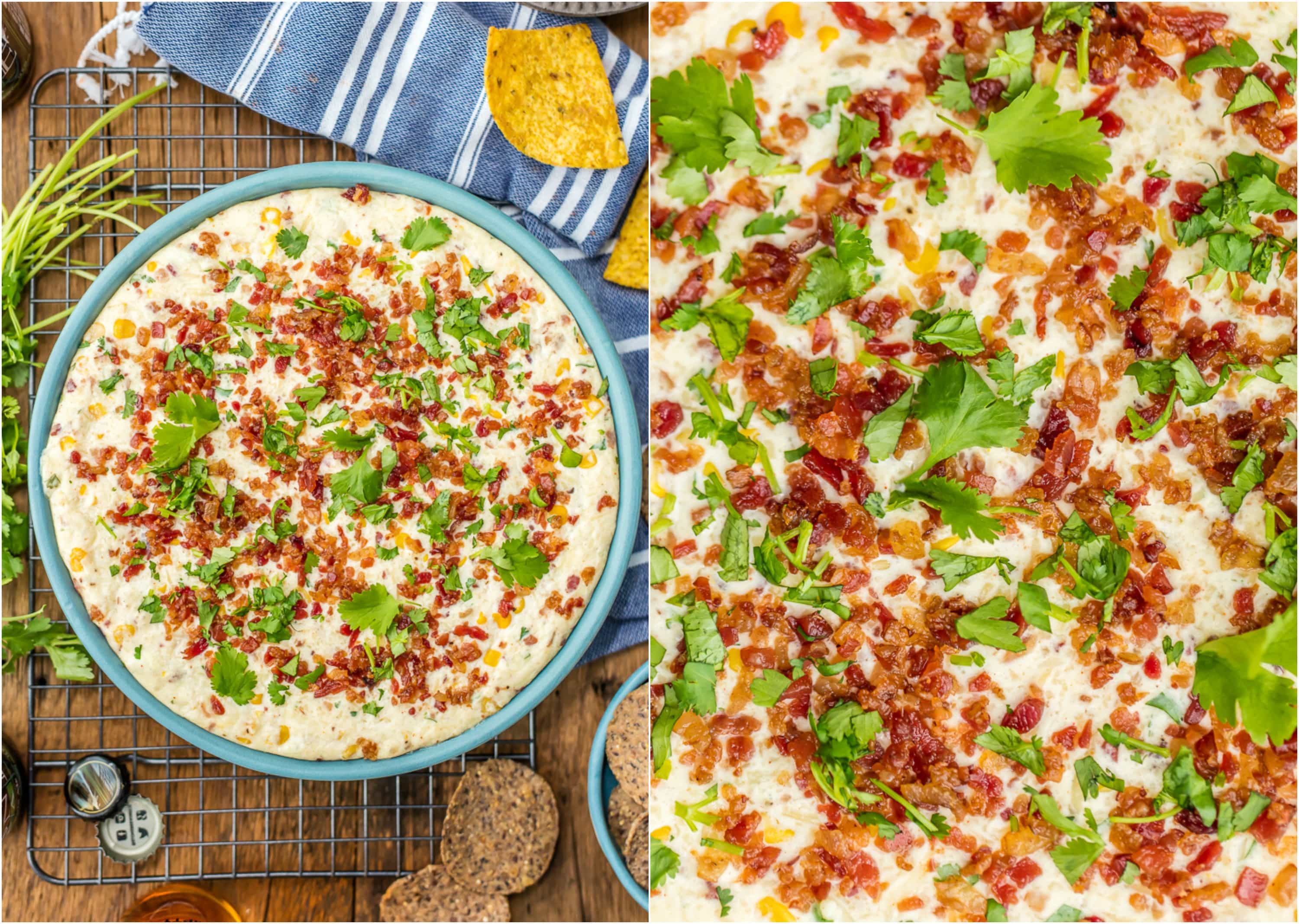 How to Make Corn and Bacon Beer Cheese Dip
*Be sure to check the recipe card below for a printable version of the full recipe and ingredients list.
Combine cheeses, beer, and seasonings into a blender, and blend until fully mixed. It will be a little thin/runny at this point.
Pour the mixture into a large bowl, and mix in the bacon, corn, cilantro, and the rest of the cheese.
Add the dip into a baking dish and cook at 350F for 15-20 minutes (or until hot and fully warmed through).
Serve hot along with chips and enjoy!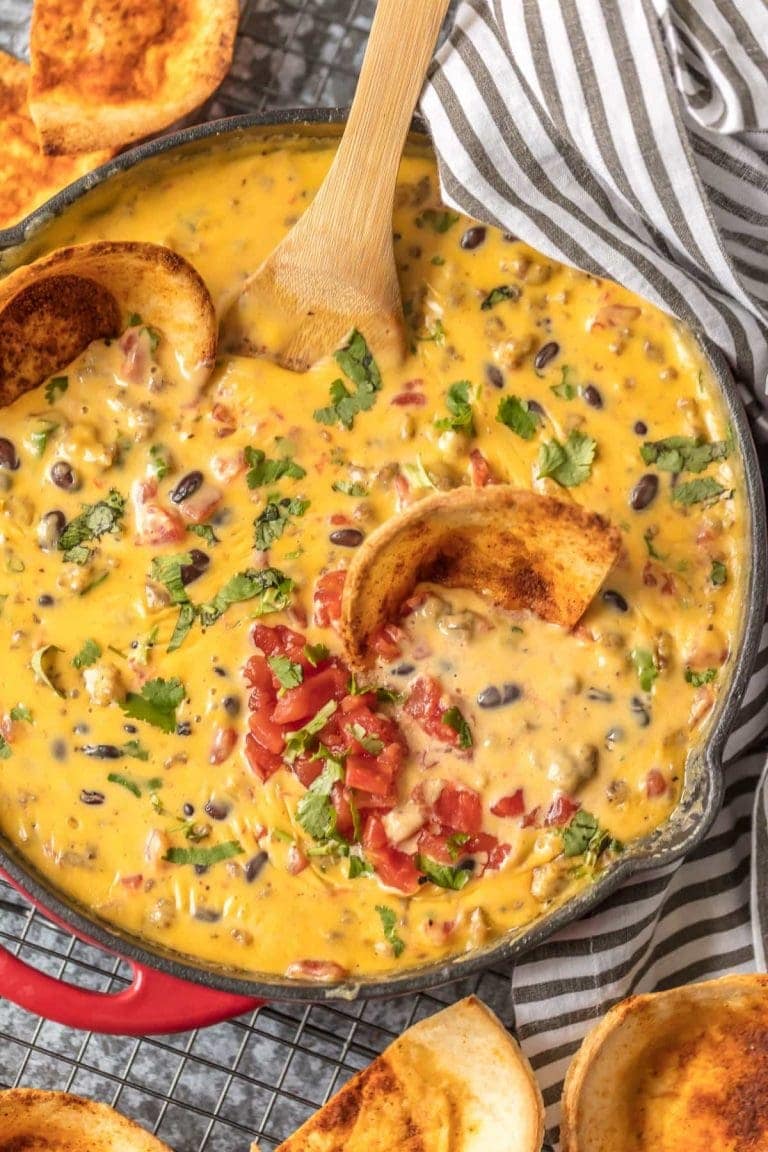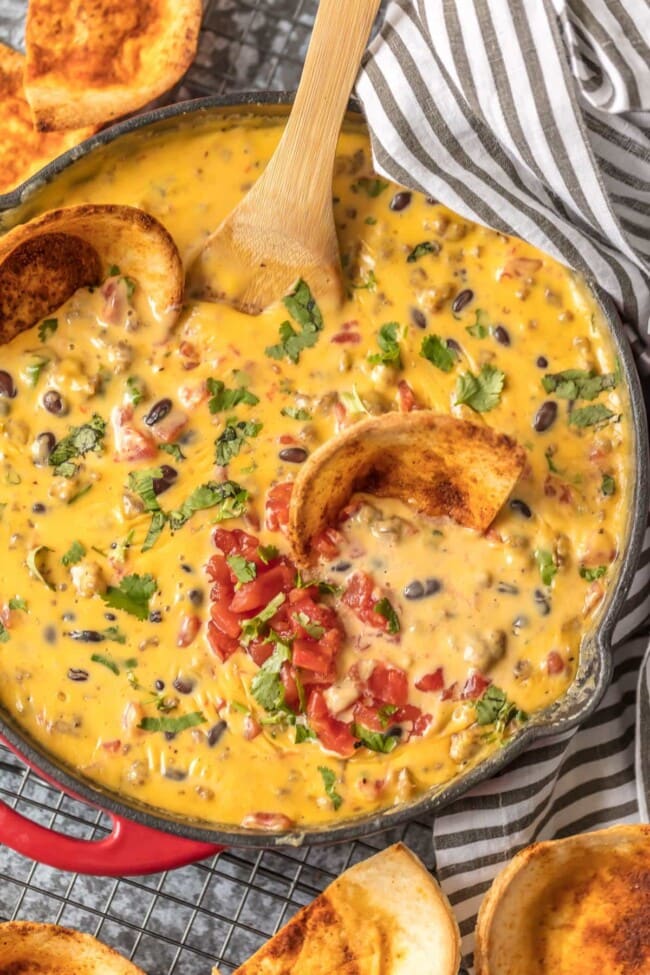 Game Day is covered!
101+ Super Bowl Appetizer Recipes
If its game day grub you crave, we have all the recipes you need to win big! Check out our easy Super Bowl recipes (or World Series, March Madness, National Championship, you get the idea!)
Game Day Guide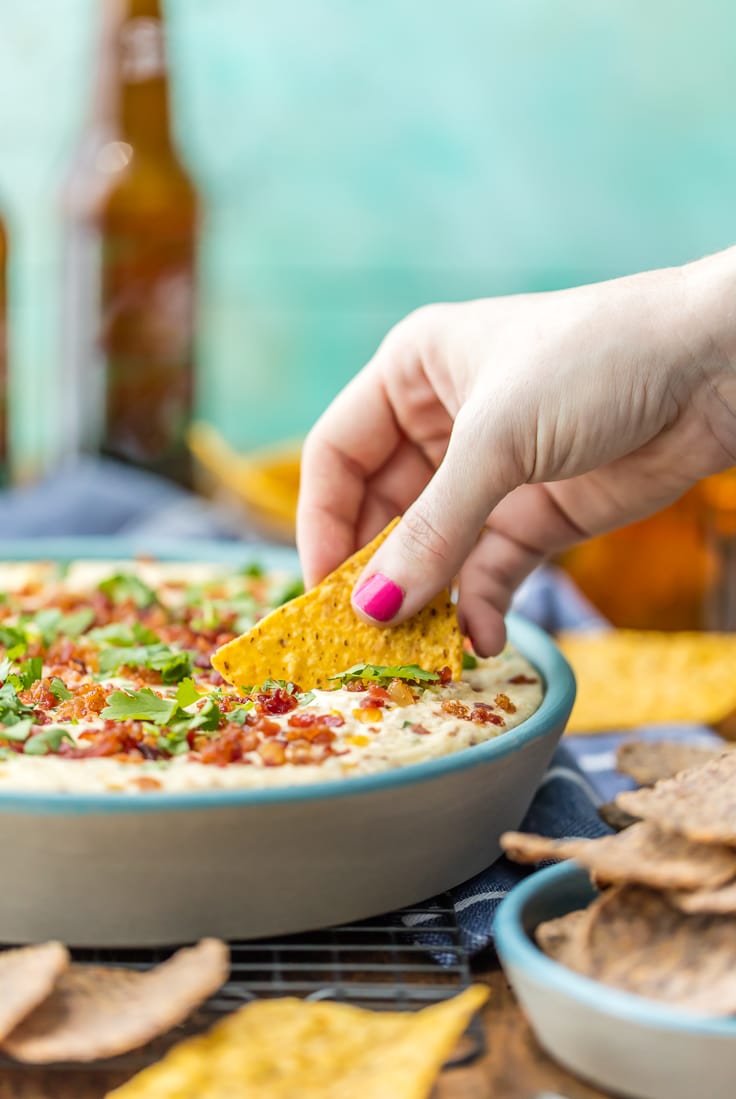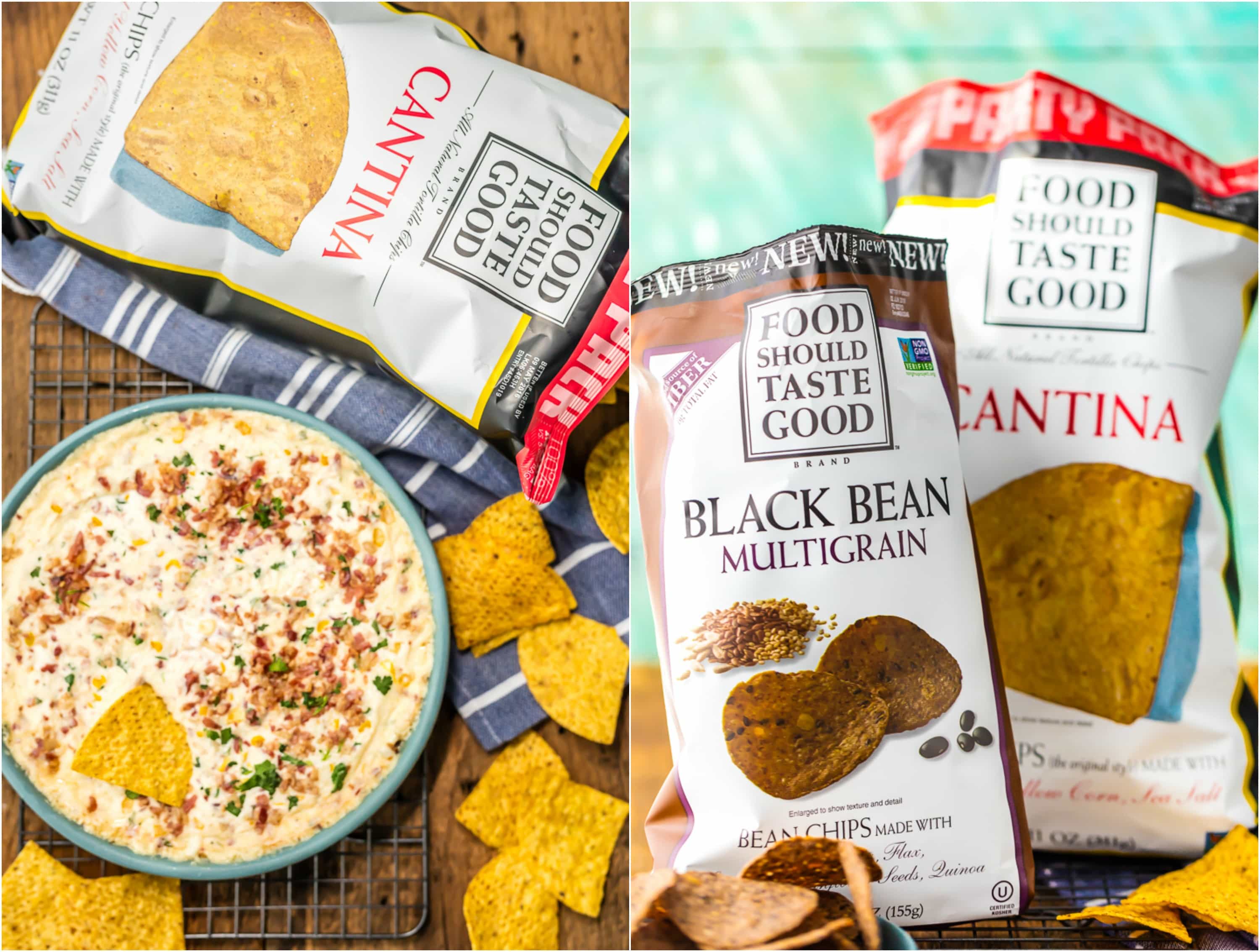 What beer should I use in this beer cheese dip?
I recommend using a IPA for this beer cheese dip recipe. It has a great depth of flavor while still being crisp and light. It's one of our favorite beers on its own, and it's perfect in this recipe. You'll only need about half a bottle, so feel free to sip on the rest while cooking.
What should I serve to dip with this hot cheese dip?
A good dip deserves an even better chip! You can't go wrong with tortilla chips here. I recommend using a sturdier chip to make sure it holds up against all that cheese, corn, and bacon.
You could also serve this with crackers, pita chips, bread dippers, or even some veggies (just for the illusion of health).
Can you save leftovers?
Absolutely! Don't let any of this hot beer cheese dip go to waste!
If you somehow have leftovers (it's really good and hard to resists), store it in an airtight container. You could also wrap the serving dish with plastic wrap or foil. Then store it in the refrigerator up to 3 days.
It tastes pretty good cold, or you can reheat it in the microwave or oven.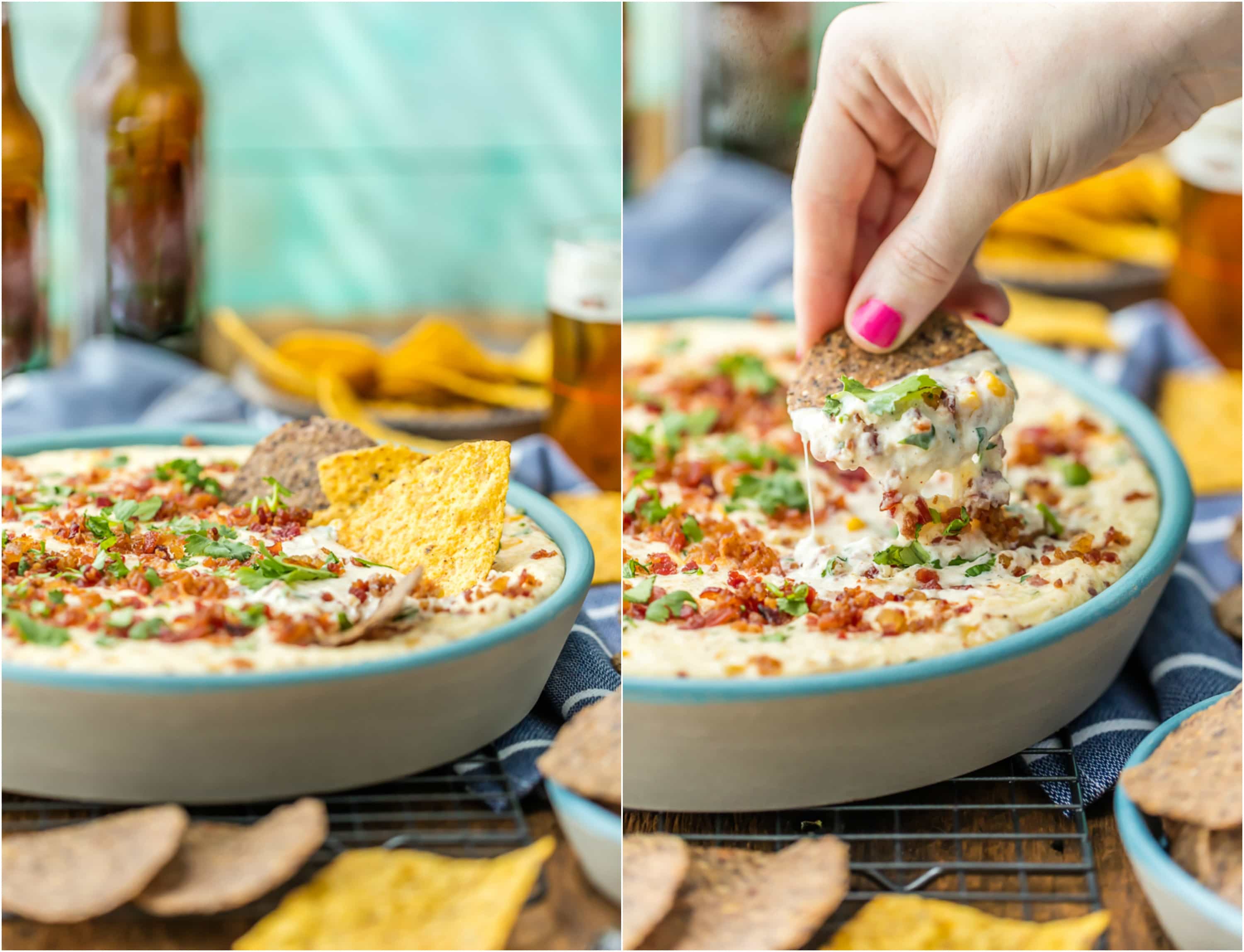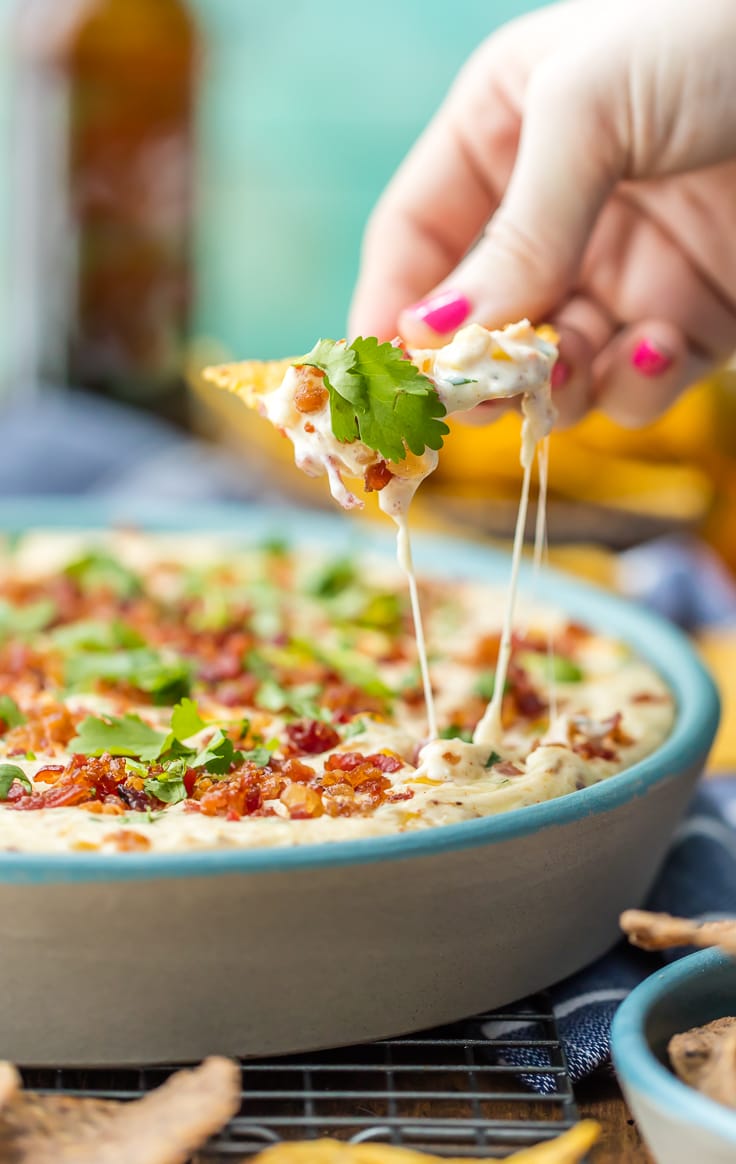 Recipe Tips and Notes
Low fat cream cheese works just as well as full fat, but you can use either.
I LOVE cilantro, but you can definitely leave it out if you don't like it.
Drain the corn before adding it into the dip mixture.
Cook until the dip is hot and bubbly. There's nothing in here you can't eat cold, but you want to make sure you get the middle nice and hot too.
In my opinion, the more bacon the better. So don't skimp on the bacon crumbles.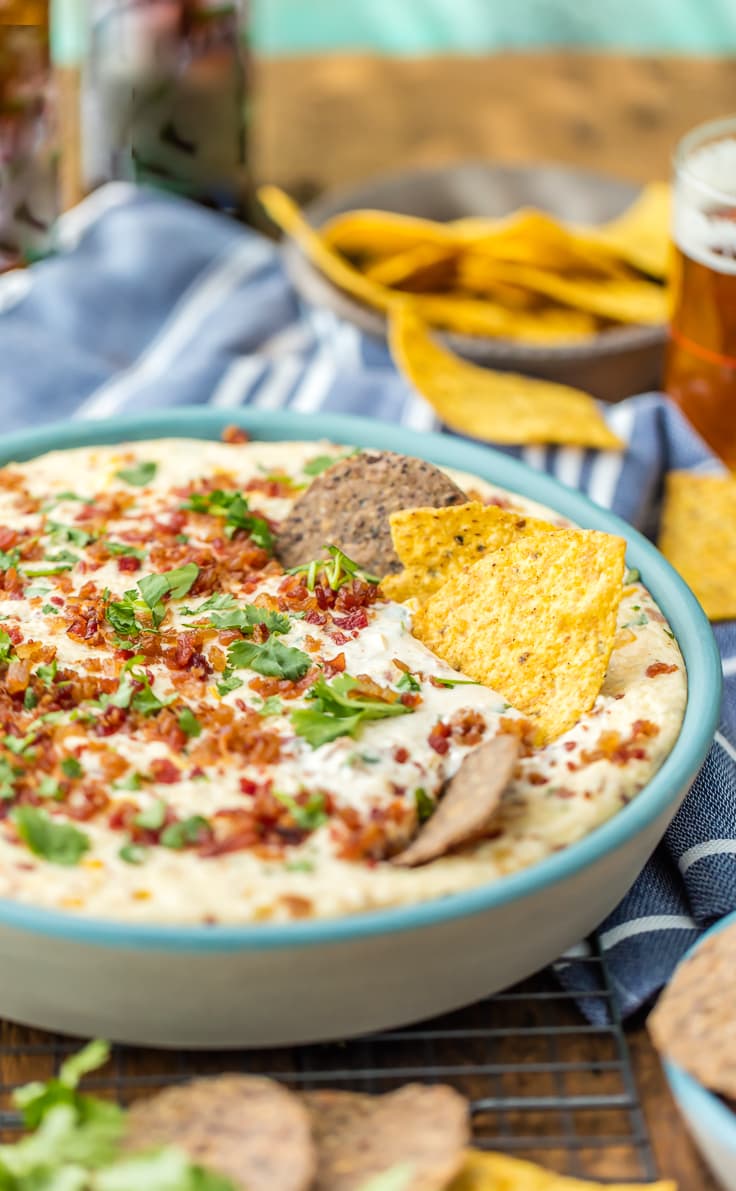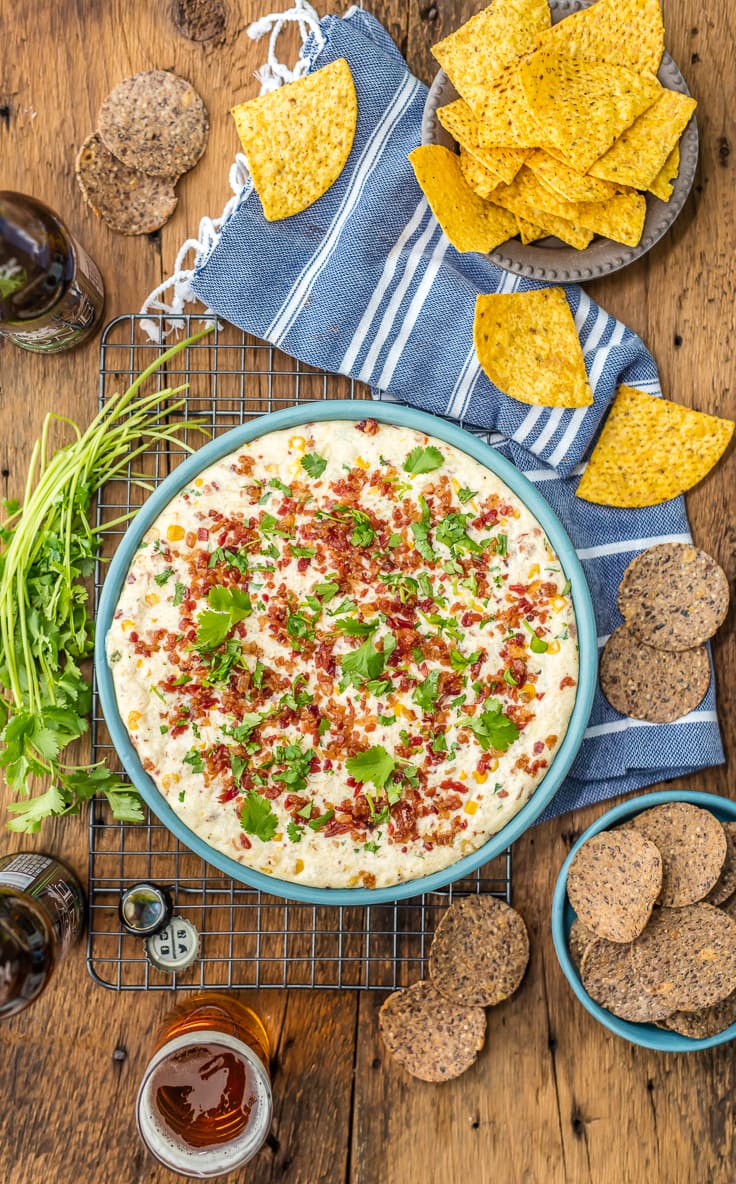 Everyone will love this hot corn and bacon beer cheese dip recipe! Grab a chip, dip, and don't forget the beer. Add a simple sour cream and onion dip if you want a cold dip option too.
If you make this recipe be sure to upload a photo in the comment section below or leave a rating. Enjoy! You can also jump to recipe.