Beer Cheese Dip has been around for ages but this 4 INGREDIENT BEER CAN QUESO is our absolute favorite EASY beer queso dip! This Queso Dip with Cream Cheese is made with just beer, shredded cheese, and spicy diced tomatoes, making it a recipe you will make again and again. Game Day has never been more delicious (or easier) than with this Beer Cheese Dip Recipe.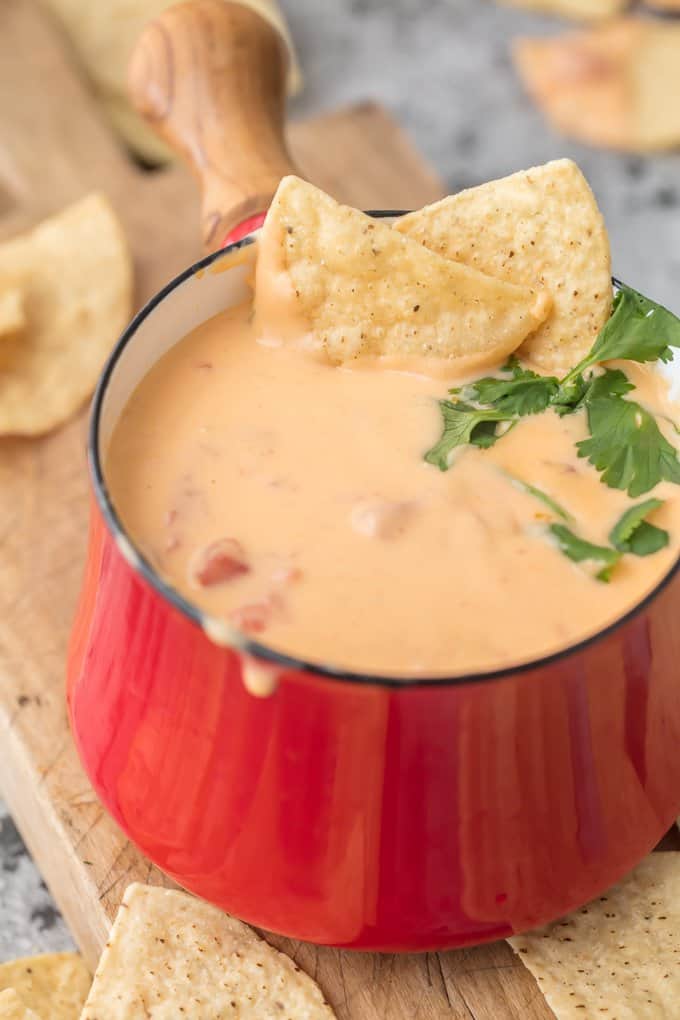 Easy Beer Cheese Dip (4 Ingredients)
If you haven't tried a great Beer Cheese Dip Recipe, you haven't lived. It's just that simple.
This Beer Cheese Dip Recipe is just SO good! Here at The Cookie Rookie, I'm always ALWAYS in search of good queso recipes (Let's be honest, all good cheese dip recipes).
Some might say that's enough queso recipes for one site. But those people would be very wrong. In an effort to make getting your hands on hot spicy melted cheese dip recipe even easier, we have come up with this 4 INGREDIENT BEER CHEESE DIP RECIPE. To say I'm excited would be an understatement.
It's ultra creamy, keeps its form even as it cools, it only takes minutes to make, and you most likely already have the ingredients in your pantry. What are you waiting for people?!
If you love queso, make this easy 4 Ingredient Beer Cheese Dip Recipe right now. You are going to love it!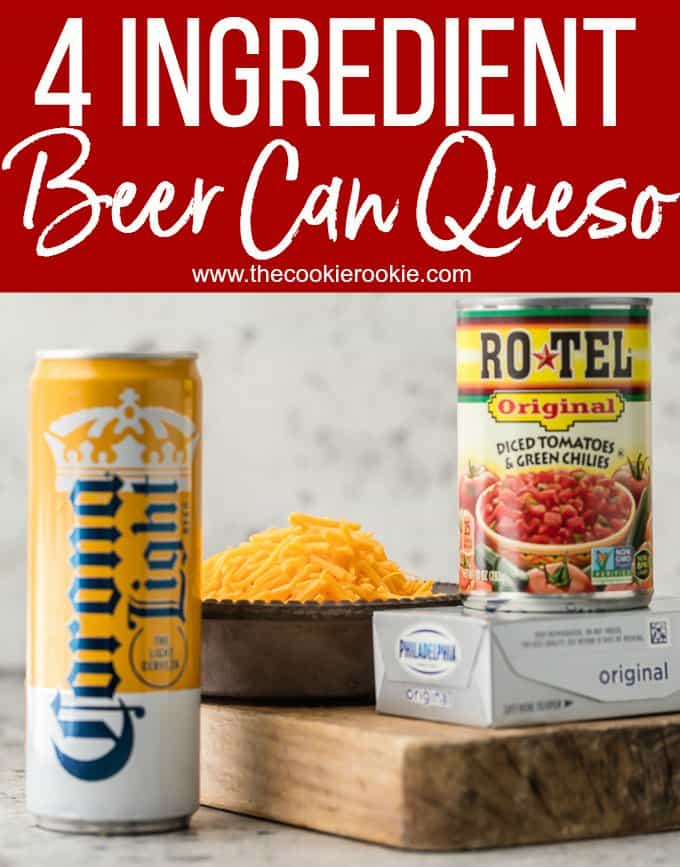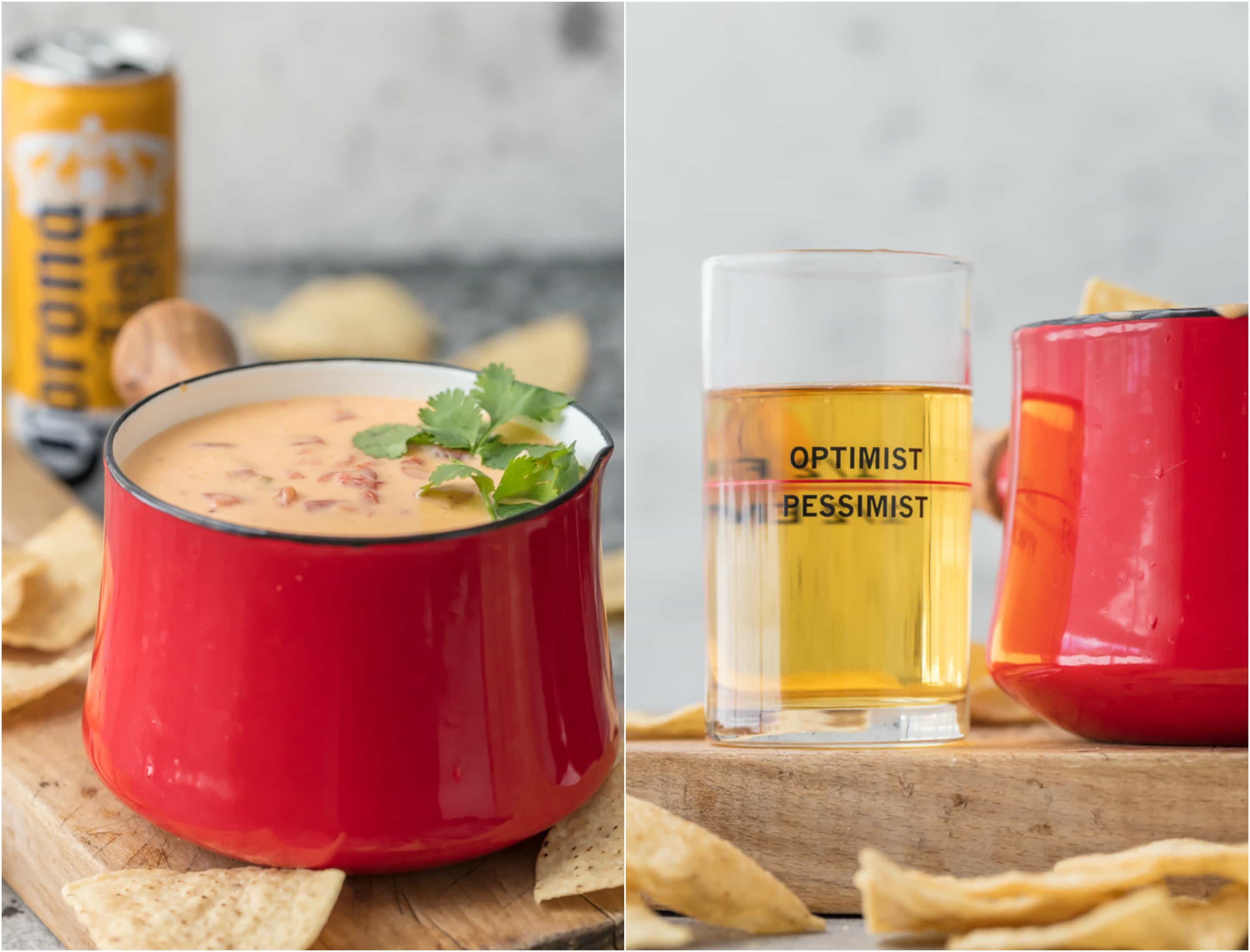 Beer Can Queso Dip with Cream Cheese
Queso Dip with Cream Cheese is an easy way to make cheese dip at home. It's totally fool proof!
I love that little Optimist/Pessimist cup. What two things are more likely to turn your frown upside down than beer and cheese? This 4 ingredient queso can turn any day into the glass half FULL kind for sure.
We are ready for any type of party with this beer cheese dip.
Tailgating? Check.
Christmas? Check.
Alone and watching movies and just need some cheese dip? Check. (My favorite type of party 100%.)
Beer Can Queso for the win!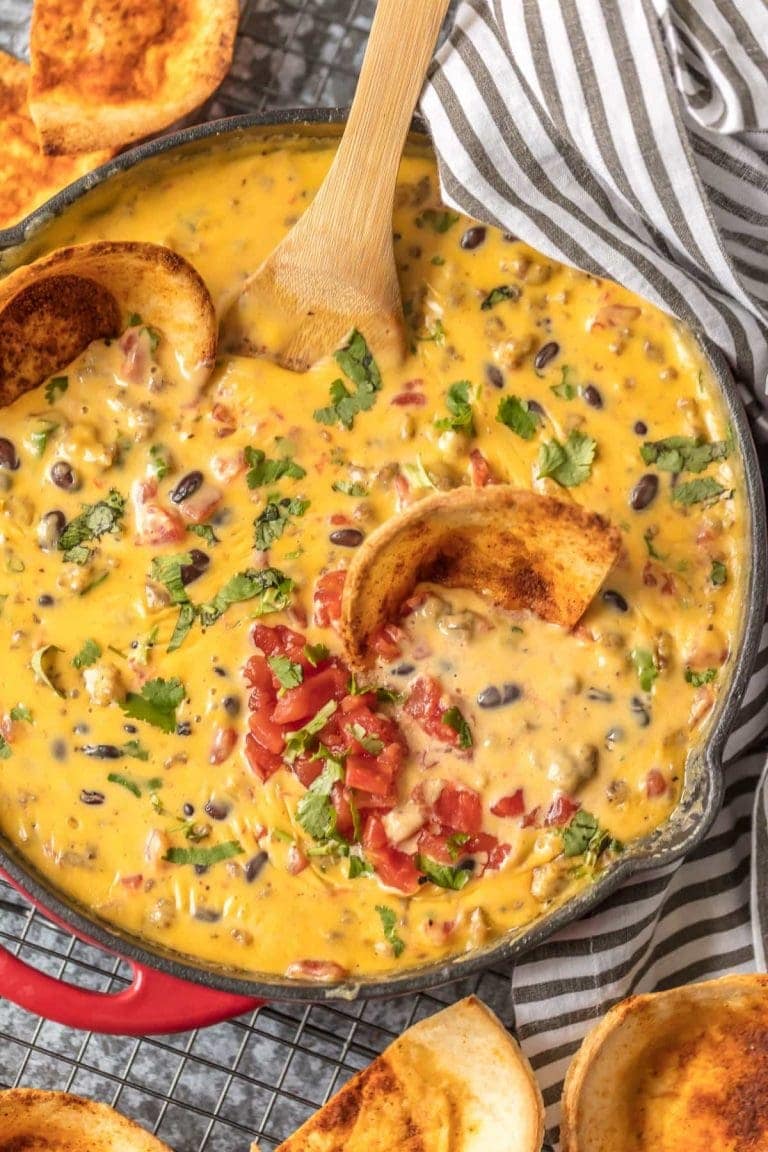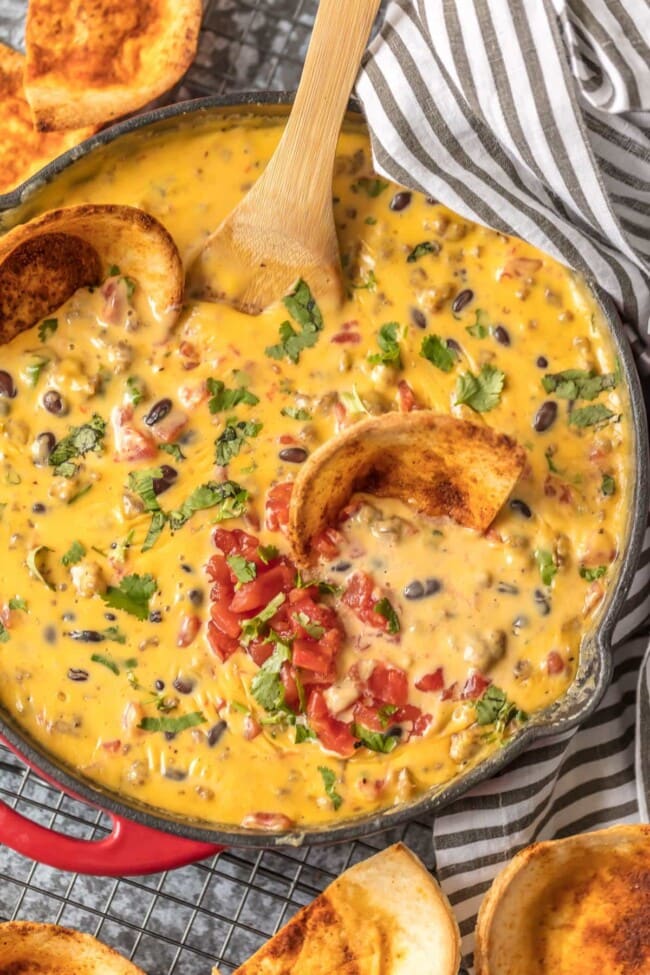 Game Day is covered!
101+ Super Bowl Appetizer Recipes
If its game day grub you crave, we have all the recipes you need to win big! Check out our easy Super Bowl recipes (or World Series, March Madness, National Championship, you get the idea!)
Game Day Guide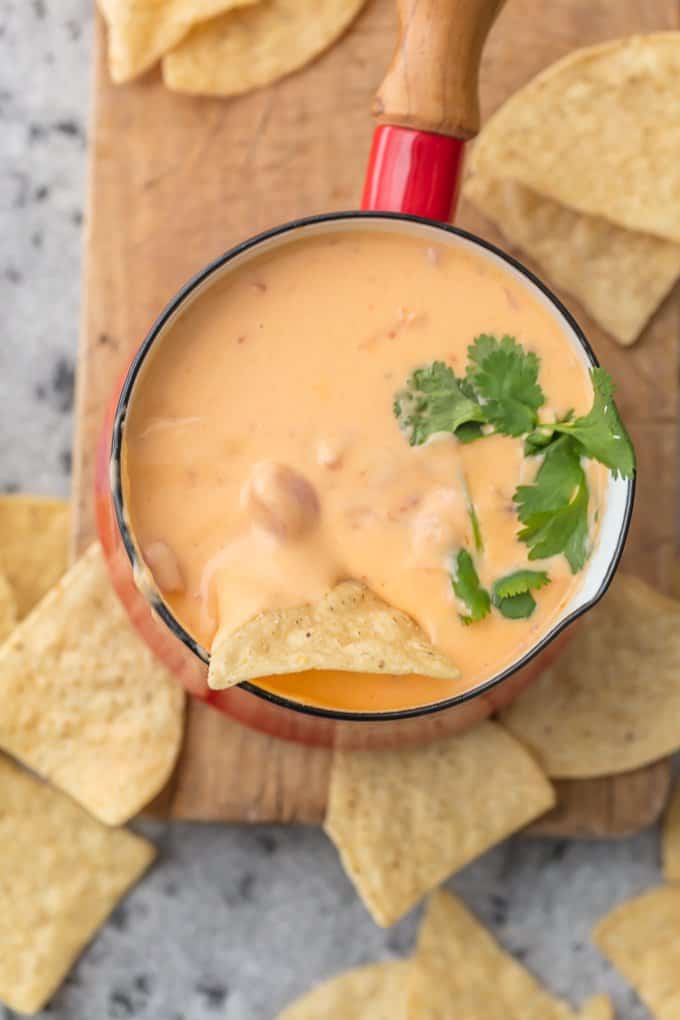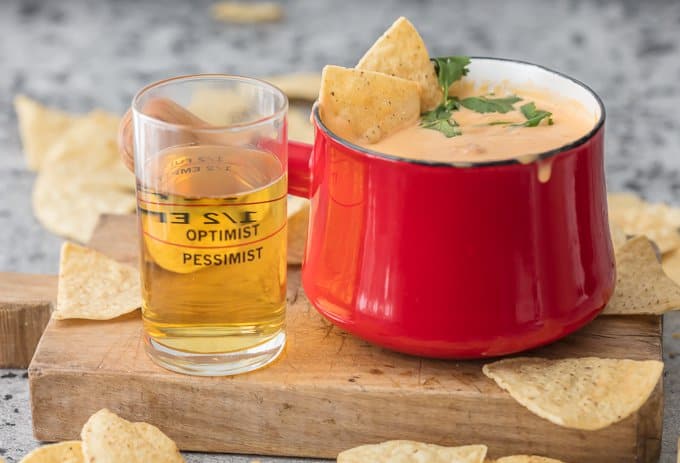 Beer Cheese Dip for tailgating
This Beer Cheese Dip Recipe has made it to each and every tailgating party I've attended since I first started making it. That's a lot of happy cheese lovers!
This Beer Cheese Dip is as simple as standing at the stove for 5 minutes and letting everything melt together. You could get creative and add more ingredients such as crumbled chorizo or ground beef, but I prefer my recipes with just 4 ingredients when possible.
I love this beer cheese recipe so much! Please try it and let me know how you like it. Pair it with a beer or try these BEERgaritas.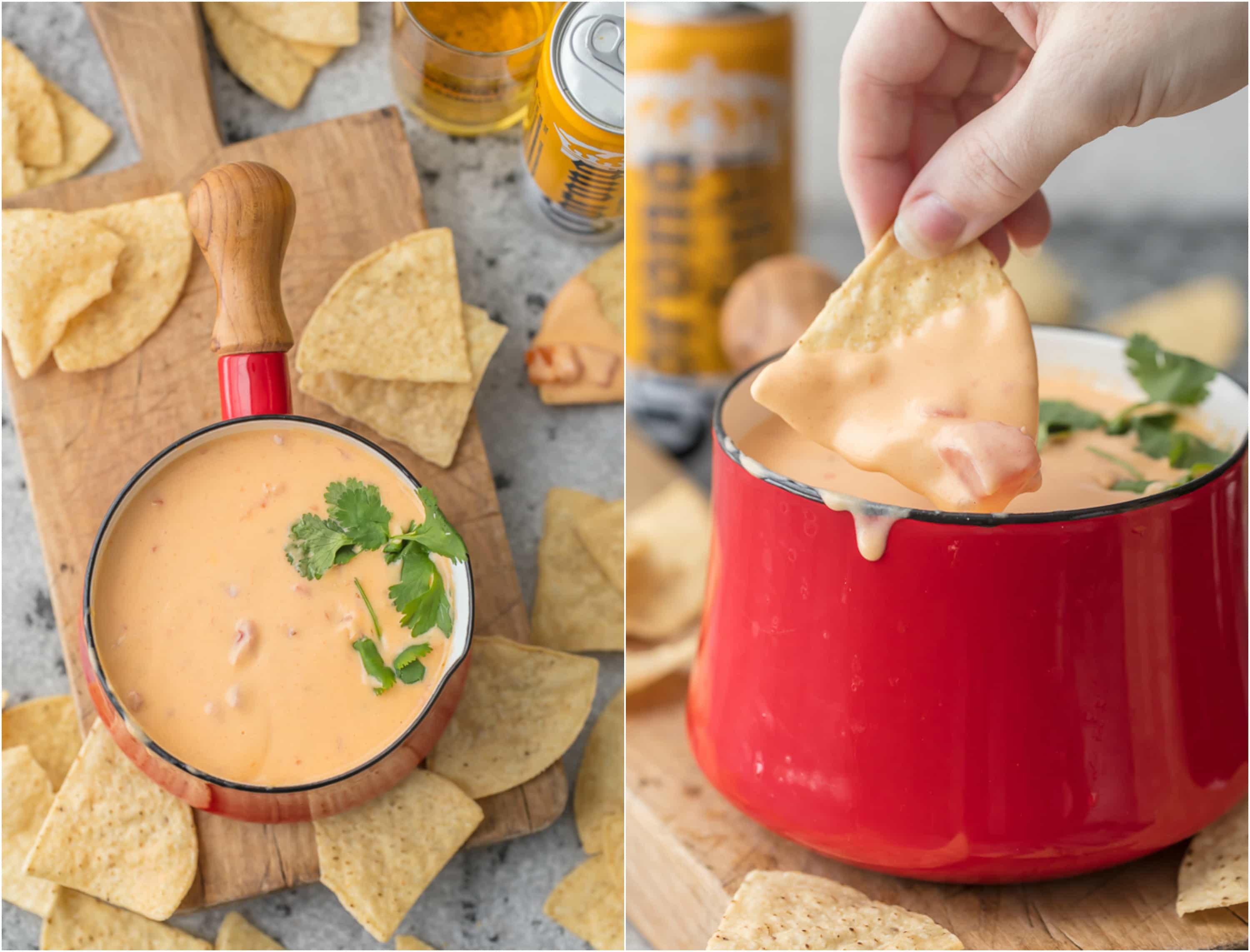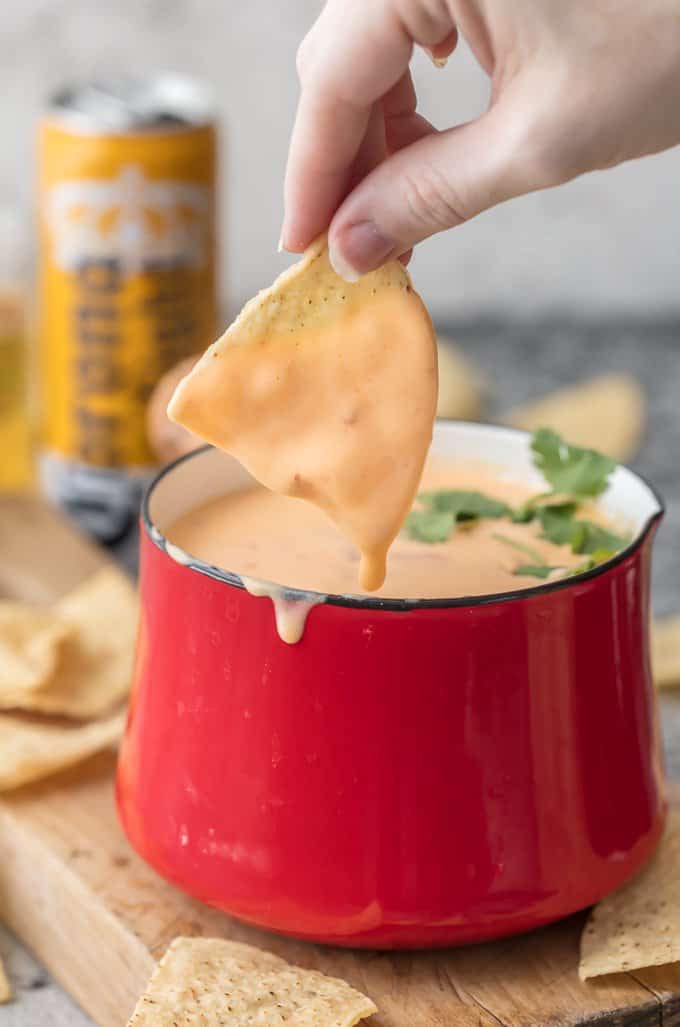 How to Make Beer Cheese Dip
See below for tips on making the ULTIMATE Beer Cheese Dip Recipe.
So let's recap. All you need to make this 4 Ingredient Beer Cheese Dip is beer (almost all the alcohol cooks out while you simmer if that's a concern), shredded cheese, Rotel Tomatoes (not sponsored, but how amazing is Rotel let's be honest) and cream cheese.
THAT. IS. ALL. I know I know, best recipe ever. Trust me I know.
Just follow these simple step to make this Beer Cheese Dip Recipe:
Boil beer in a saucepan
Add in the cream cheese
Stir until cheese is fully melted
Add the shredded cheese and continue stirring
When cheese dip is fully melted, mix in the Rotel
Just a few minute stand between you and this incredible Beer Cheese Dip!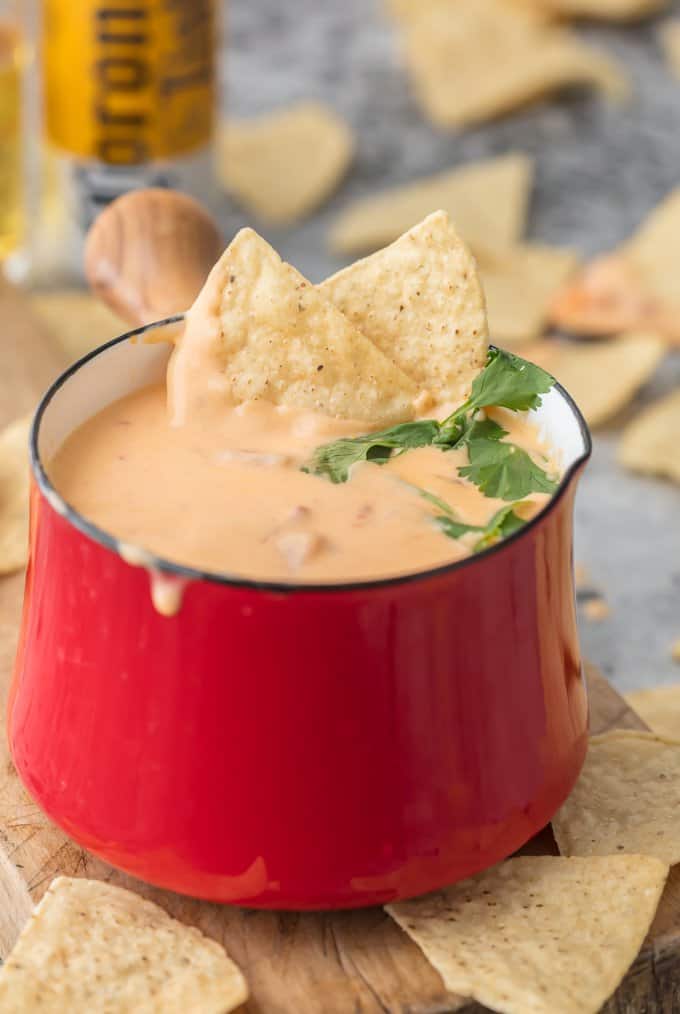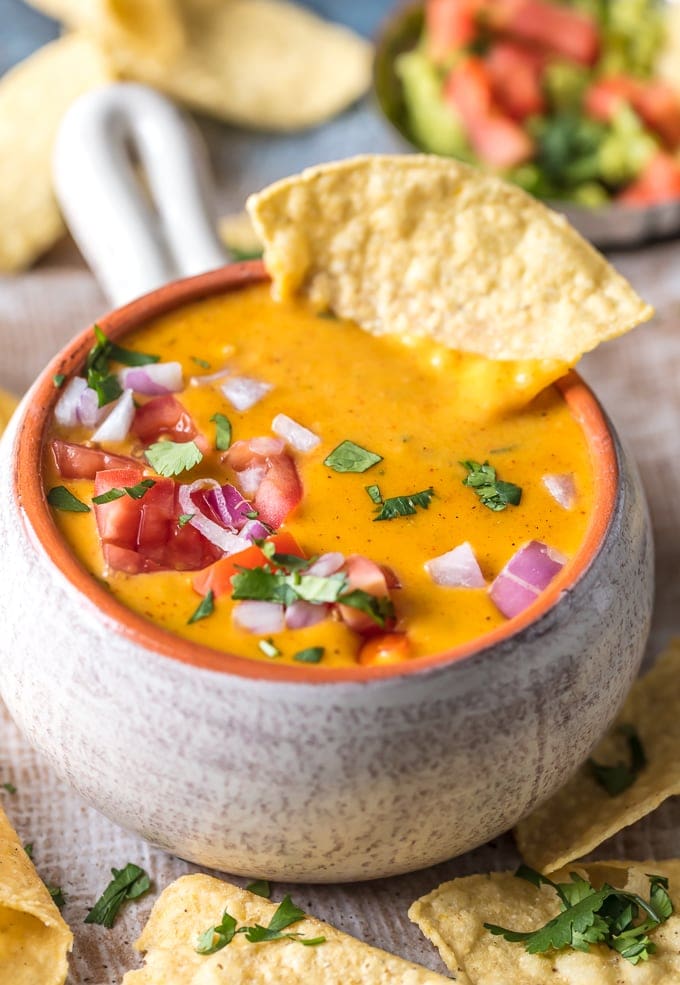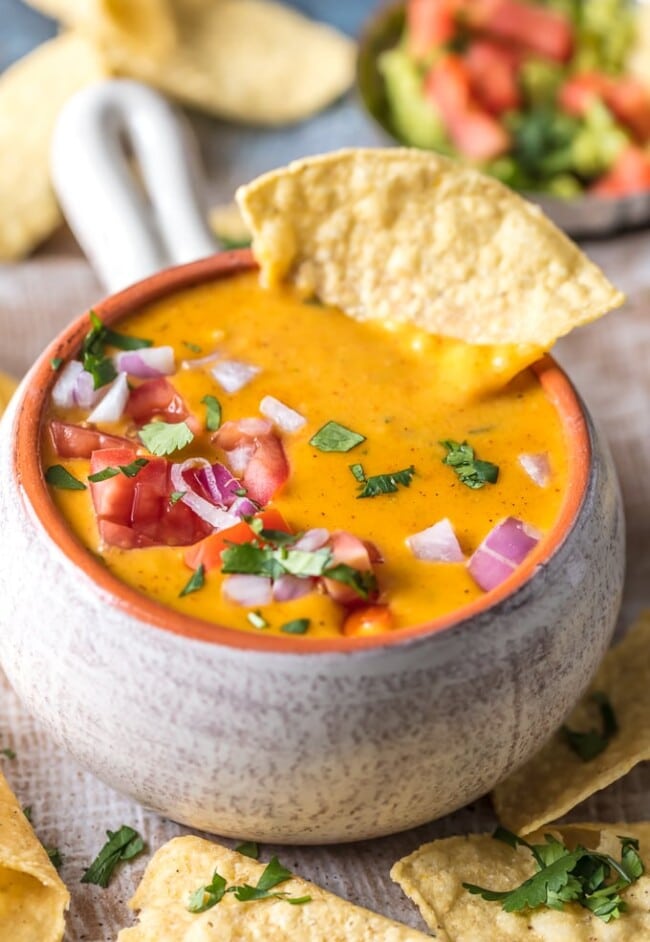 All the Queso
17+ Cheese Dip Recipes (Queso Guide)
Is it cheese dip you crave? We've got you covered!
See Guide
If you're sitting at home and thinking "I could sure use a vat of cheese dip right about now", this Queso Dip with Cream Cheese is for you. I bet you already have everything you need.
Pair this amazing Beer Cheese Dip Recipe with our Baked Tacos, pour it over our Chicken Nachos, or dip into it with our Homemade Tortilla Chips. You're in business!
And if you REALLY love beer cheese, check out our popular Beer Cheese Soup and our Beer Cheese Spread! And try our Queso Blanco with Chorizo too!
If you make this recipe be sure to upload a photo in the comment section below or leave a rating. Enjoy! You can also jump to recipe.