SPIKED RASPBERRY SWEET TEA is just made for sunny porches on Summer days. This tea is out of this world!
There is nothing better on a hot summer day than good, homemade sweet tea!! I take that back….nothing better than good, homemade Spiked Raspberry Sweet Tea!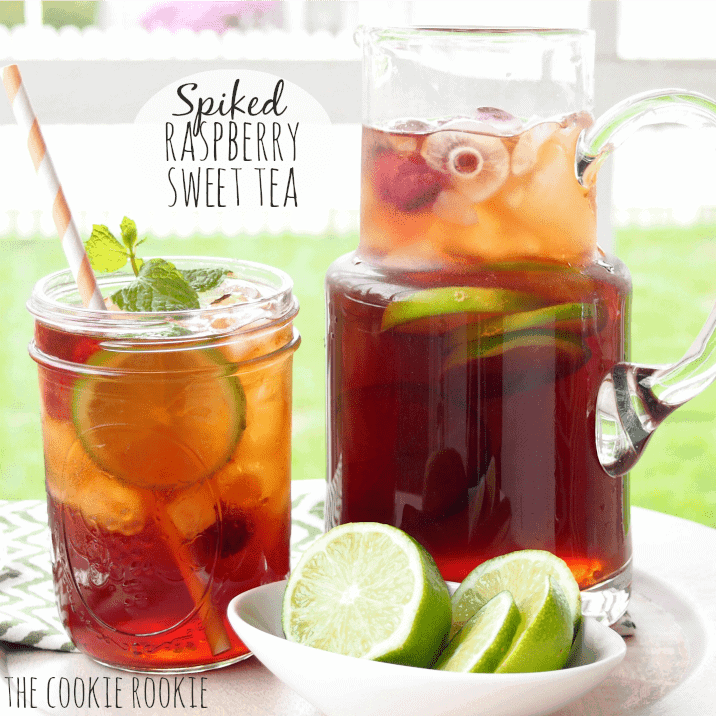 I hate when sweet tea is too sweet, it has to be just right. McDonalds….wayyyy too sweet. Our Homemade Sweet Tea recipe is just right. Add in the raspberry liquor, garnish with your favorite fruits, and pour over ice? Perfection. Sip it on a porch in rural America??? Even better.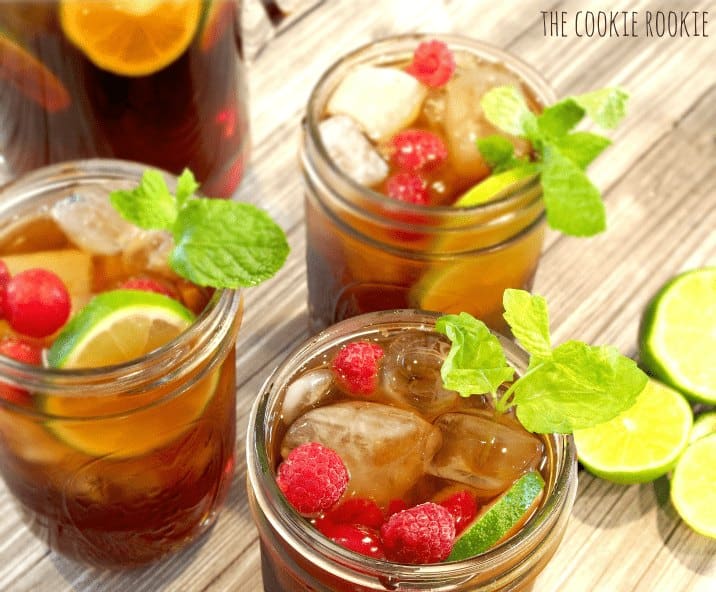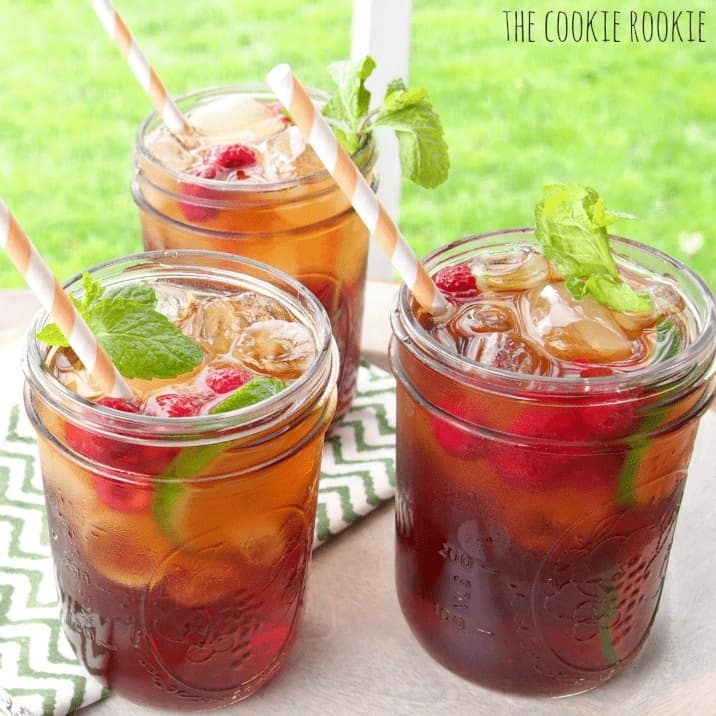 Mom took these pictures, isn't she getting so good??! She is about to launch her own blog in the not-so-distant future and I can't wait!! Its going to be so fun to have sister blogs and keep working together. Her blog will be called Simply Sated. I'll definitely keep you up to date on when it is about to launch. She has been working really hard formulating recipes, taking pictures, and everything else that goes along with starting a blog…so she deserved a nice Sweet Tea break on one of the first REAL spring days of 2014. Spiked Raspberry Sweet Tea to the rescue.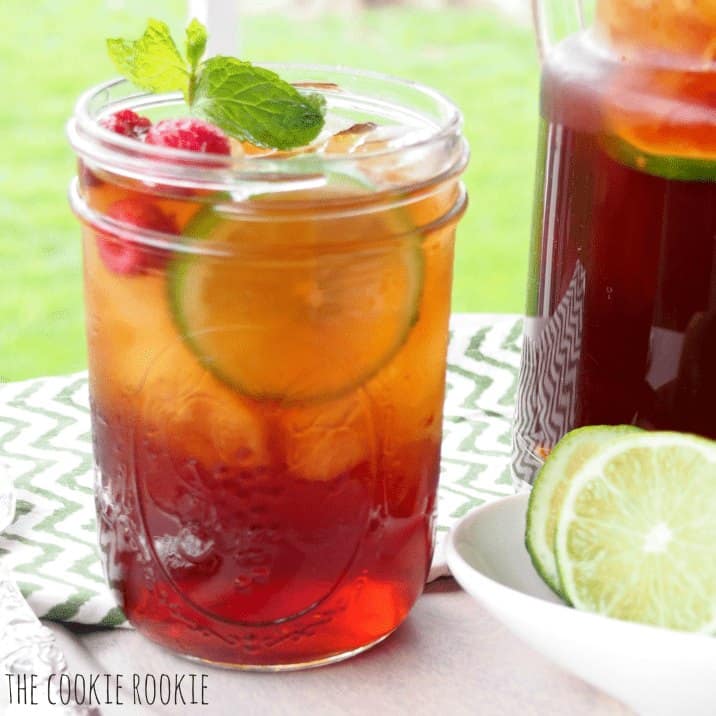 Doesn't this drink just scream summer?! There's nothing more refreshing or satisfying than good sweet tea. Or, like I said, the Spiked Raspberry kind. :)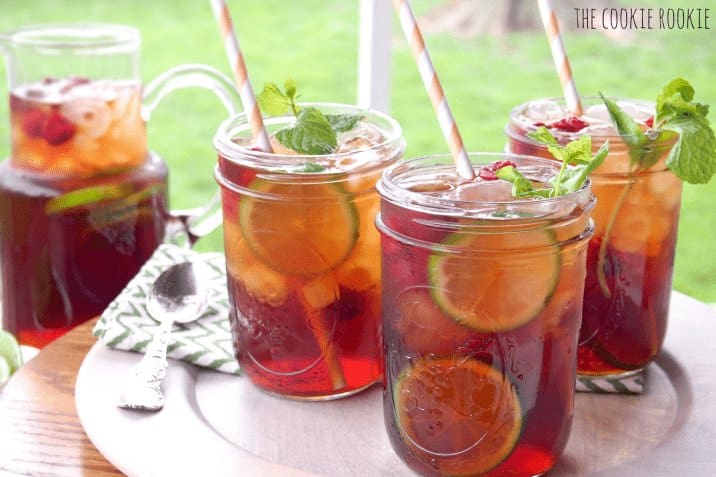 I hope the beginning of Spring is treating you well!! I love all the flowers, green grass, and warmer temps. It's about time!! Be sure to check out our other favorite drinks HERE and stop back by this weekend for a healthy summer favorite recipe!! It would be the perfect pairing to go with these Raspberry beauties. Enjoy!