Basil Mojitos are made with fresh basil, lime juice, and of course vodka! Such a fun and pretty cocktail just begging to be made this Summer. Basil replaces the traditional mint for one delicious recipe variation!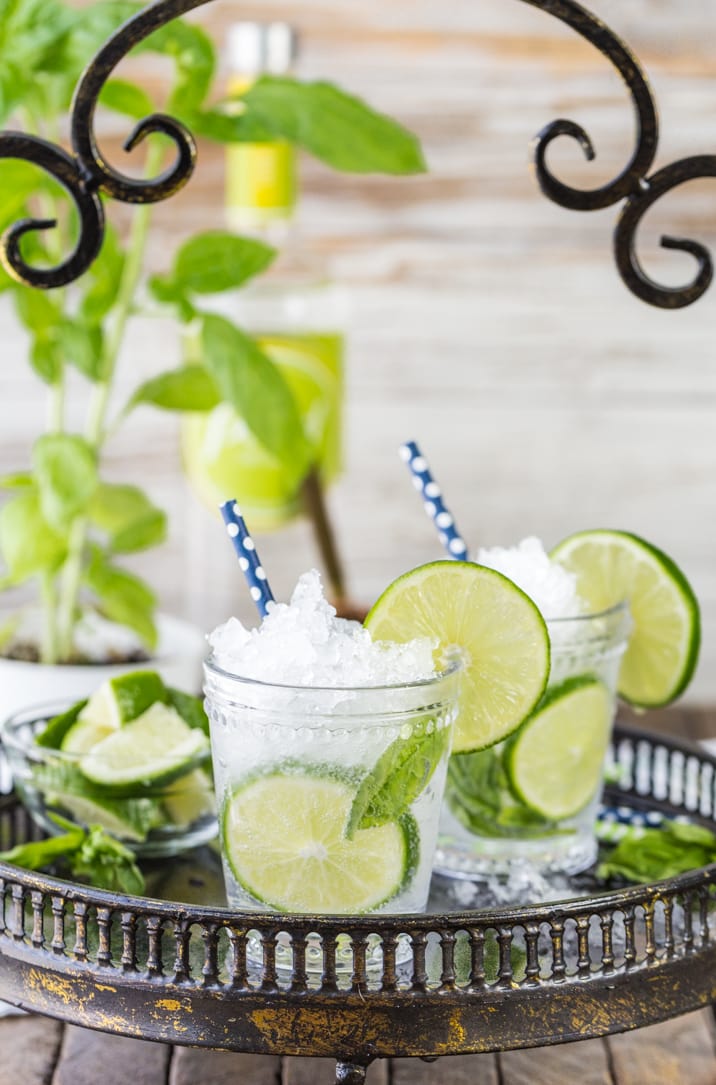 Basil Mojito Recipe
There's just something about mojitos. The fresh mint, zing of the lime juice, and sweet after notes from the simple syrup. But I happen to be a basil girl.
So why can't mojito cocktails be made with fresh basil instead of fresh mint? Well, it turns out they can, and its super delicious!
These Italian mojitos still have the fresh and bold flavors of a traditional mojito, but the basil has a peppery sweetness to it that I just can't resist!
Be sure to try my Coconut Mojitos, Strawberry Mojitos, and Pitcher Mojitos too!
Why you will love this recipe!
Quick and easy: It takes less than 10 minutes to make 4 of these drinks as you mix everything together in a pitcher.
Make ahead: This is a great option if you are entertaining as several elements of this drink can be made ahead of time.
So refreshing: This Italian mojito is all kinds of delicious. Fresh and zingy, the basil and lime flavors work so well together.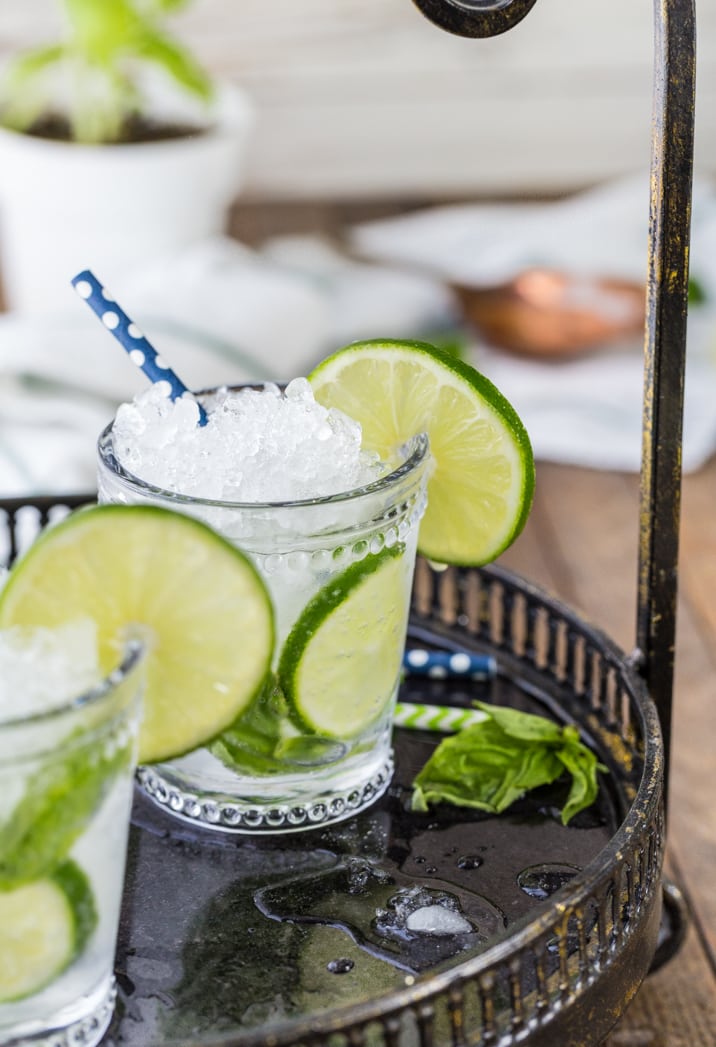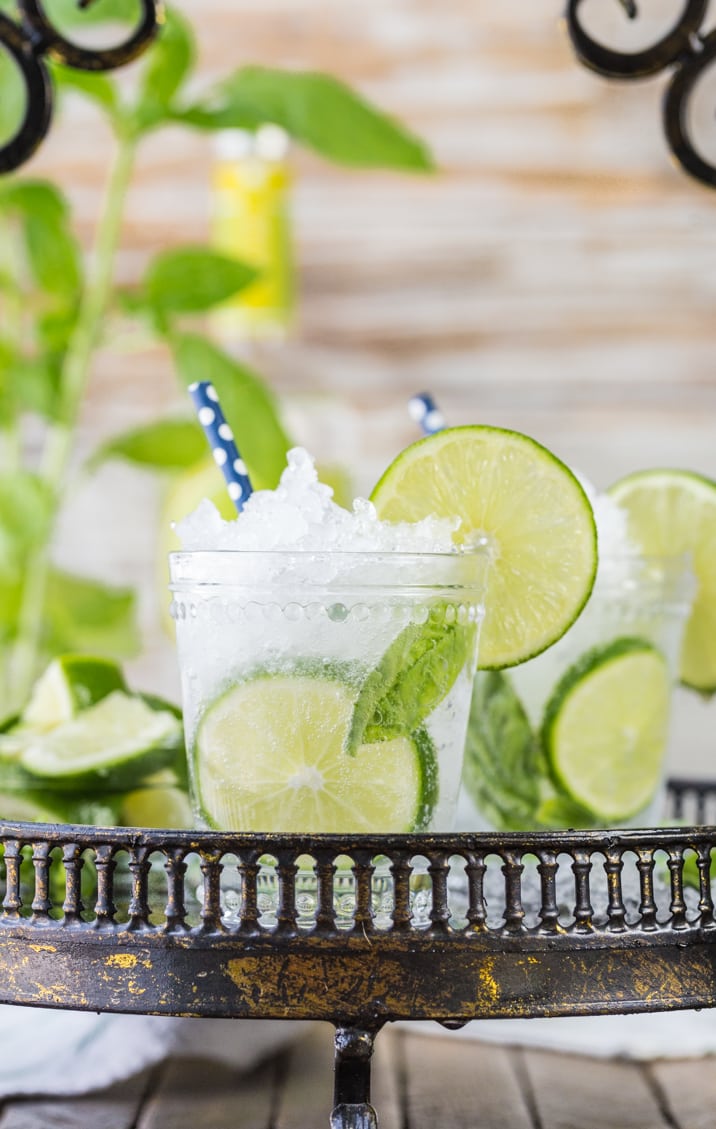 How to make Vodka Mojitos
Be sure to scroll down for the full recipe!
Combine the simple syrup, club soda, lime juice, and vodka in a pitcher.
Muddle together lime and basil leaves with ice in each glass.
Pour, garnish and enjoy!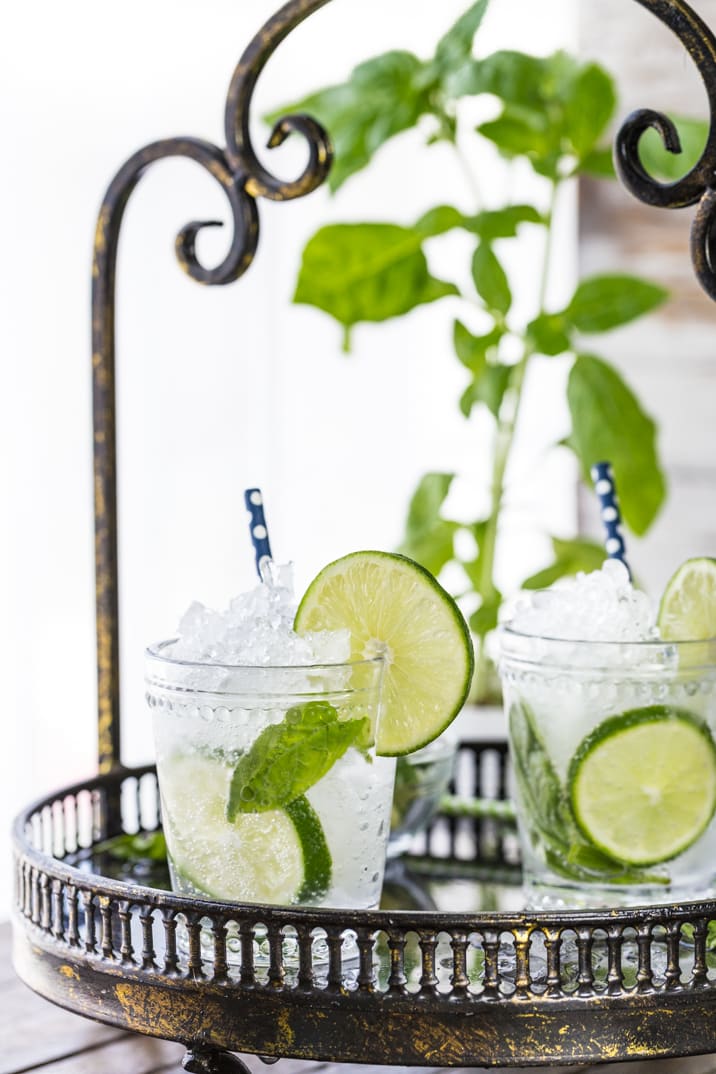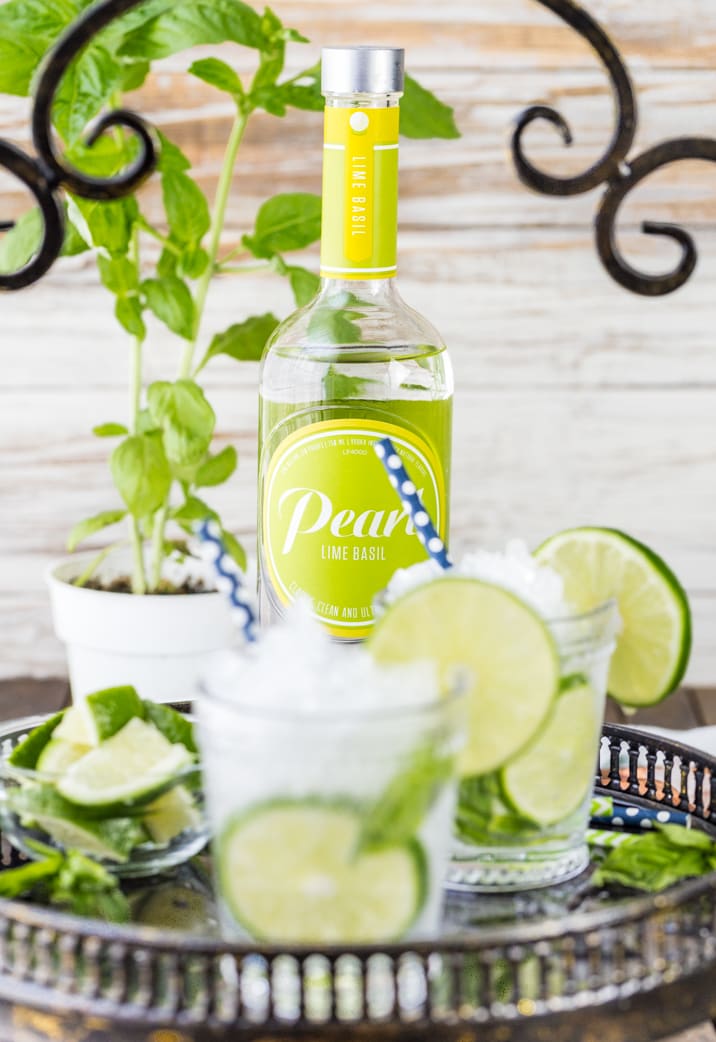 Can you make it ahead if time?
These basil mojitos are best enjoyed as soon as they are poured, but you can certainly prep them ahead of time.
Simple sugar will keep well in the fridge for up to a month, I often have a big batch waiting for use! The pitcher can also be mixed a day or two ahead of time and kept covered in the fridge.
Can you make it with another spirit?
I used a lime basil vodka that works wonderfully with the other flavors in this cocktail. You can just use plain vodka, it will still be delicious. White rum is traditionally used in a mojito, so you can use that instead, or mix it up with some gin if you fancy.
How to garnish
These Italian mojitos are so fresh and vibrant, you don't need to go overboard with garnishes. A wedge of lime and a fresh basil leaf and you are good to go.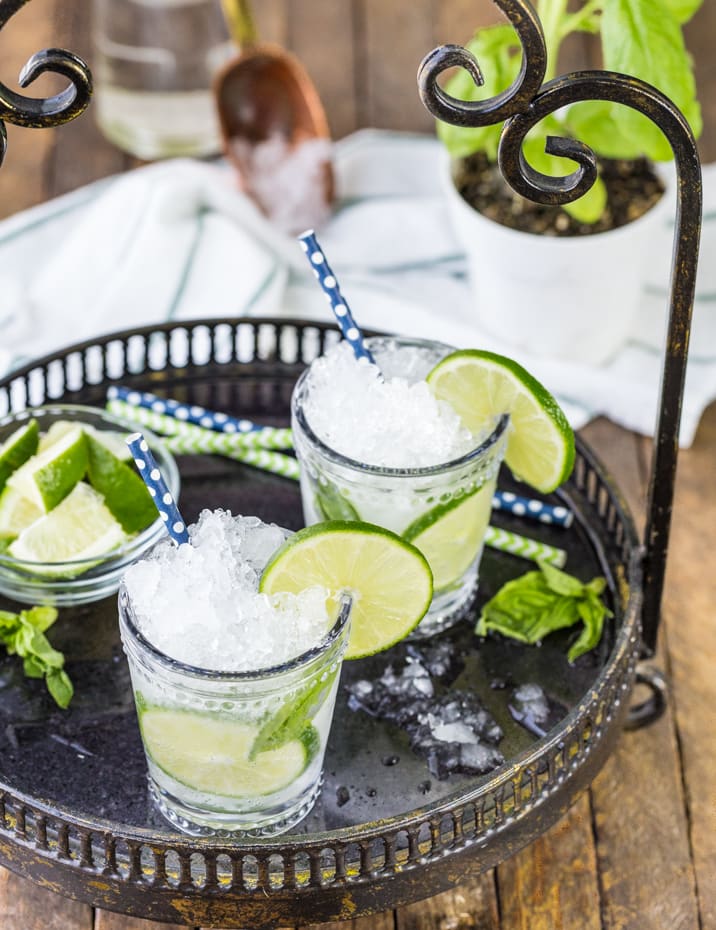 Recipe Notes and Tips
Use fresh lime juice for these Italian basil mojitos. Bottled juice is so much less zingy and can taste quite artificial.
Try adding a couple of slices of cucumber to your glass for a real burst of summer flavors.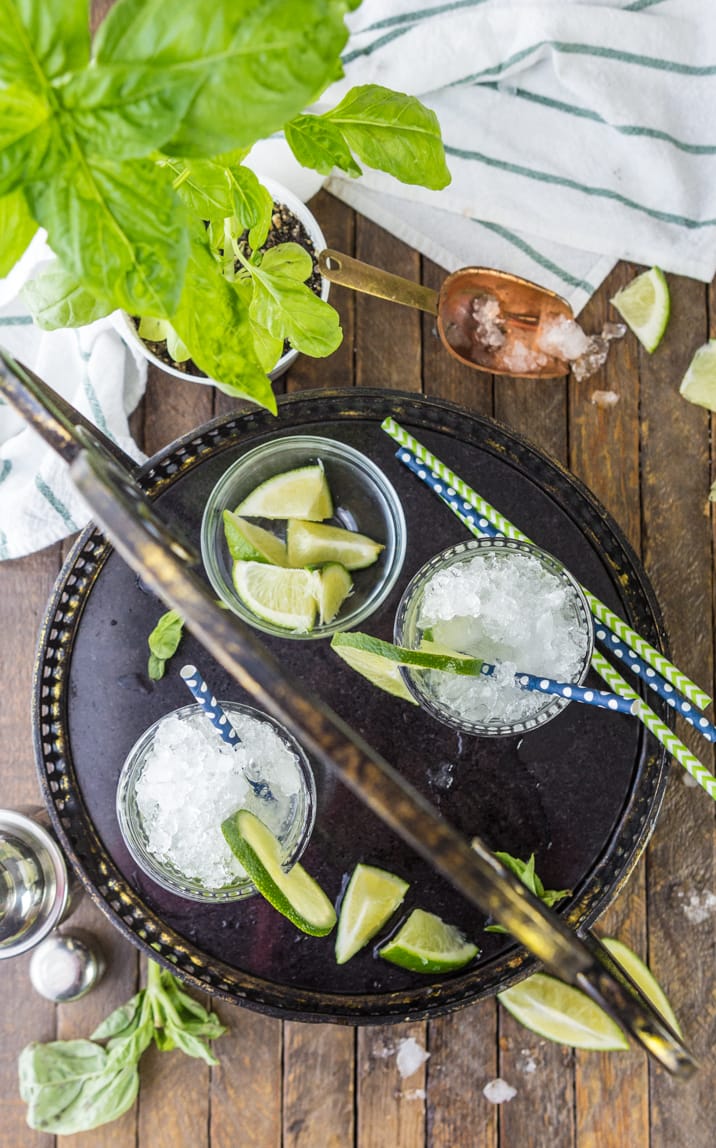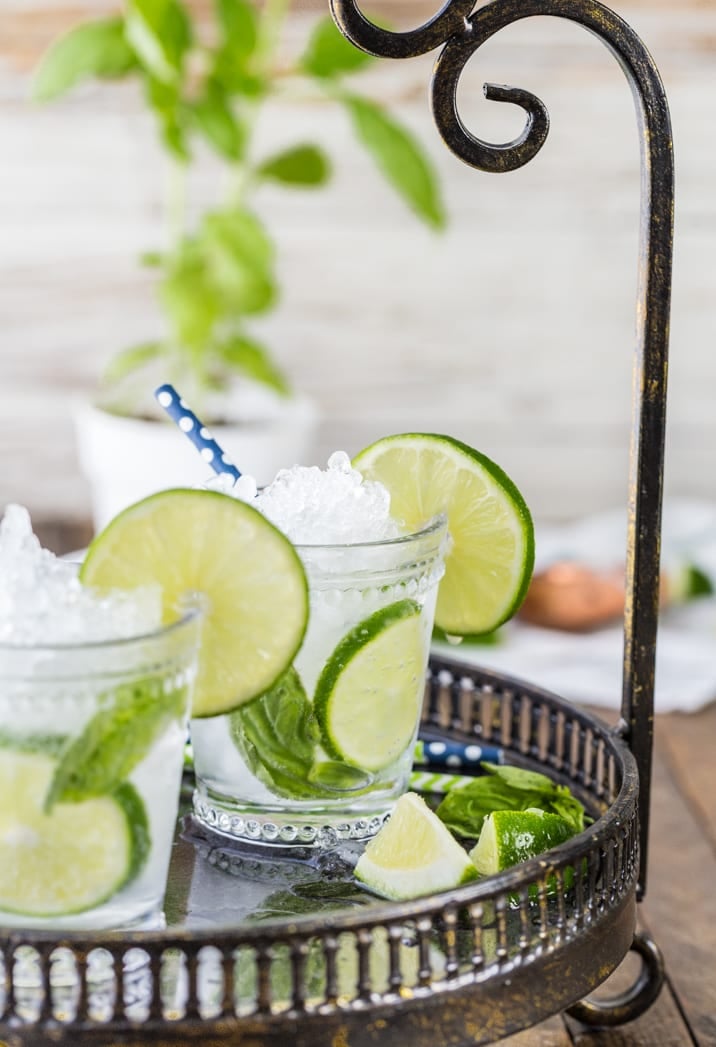 These Italian Mojitos are sure to take away your Monday Blues, perfectly fresh and zingy, every sip is truly delicious!
More Easy Cocktails