Italian Mojitos made with fresh basil, lime juice, and of course vodka! Such a fun and pretty cocktail just begging to be made this Summer. Cheers!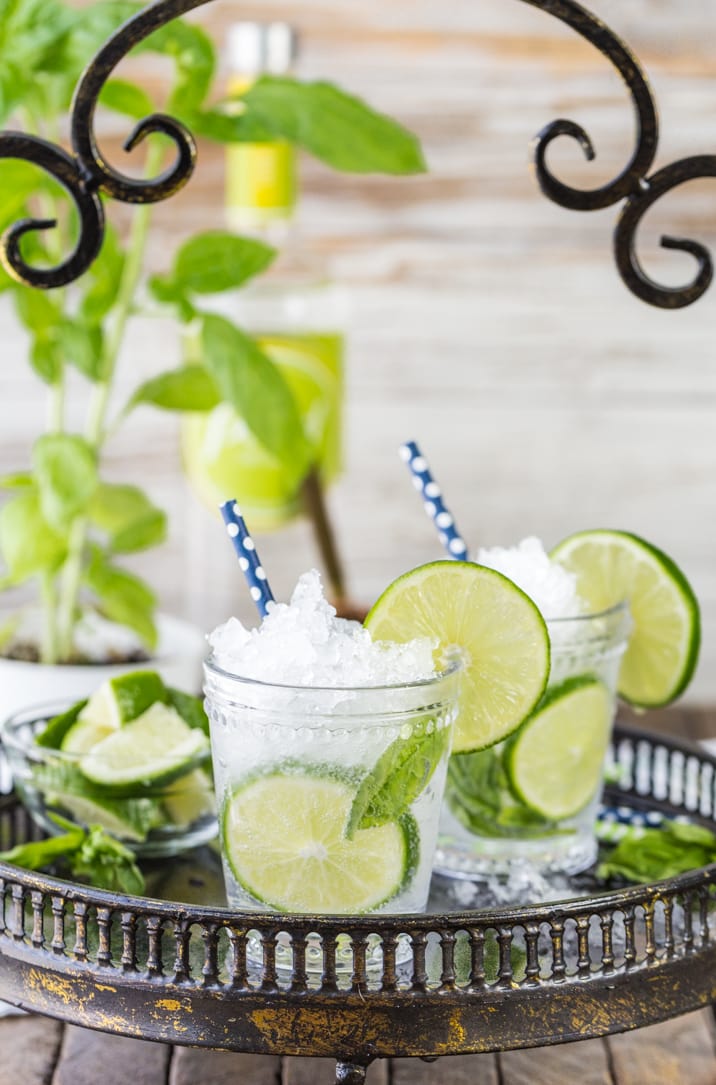 Mojitos. There's just something about mojitos. The fresh mint, zing of the lime juice, and sweet after notes from the simple syrup. But I happen to be a basil girl. It's probably because I love Italian food so much, just can't get enough! So why can't mojitos be made with fresh basil instead of fresh mint?? Well, it turns out they can. And its super delicious!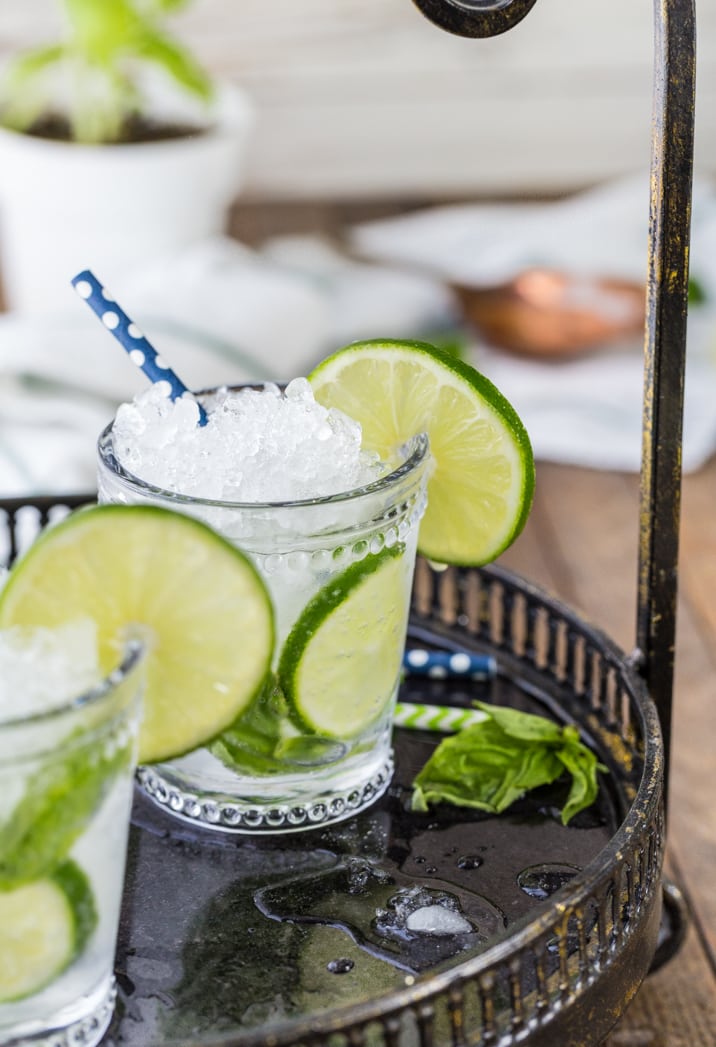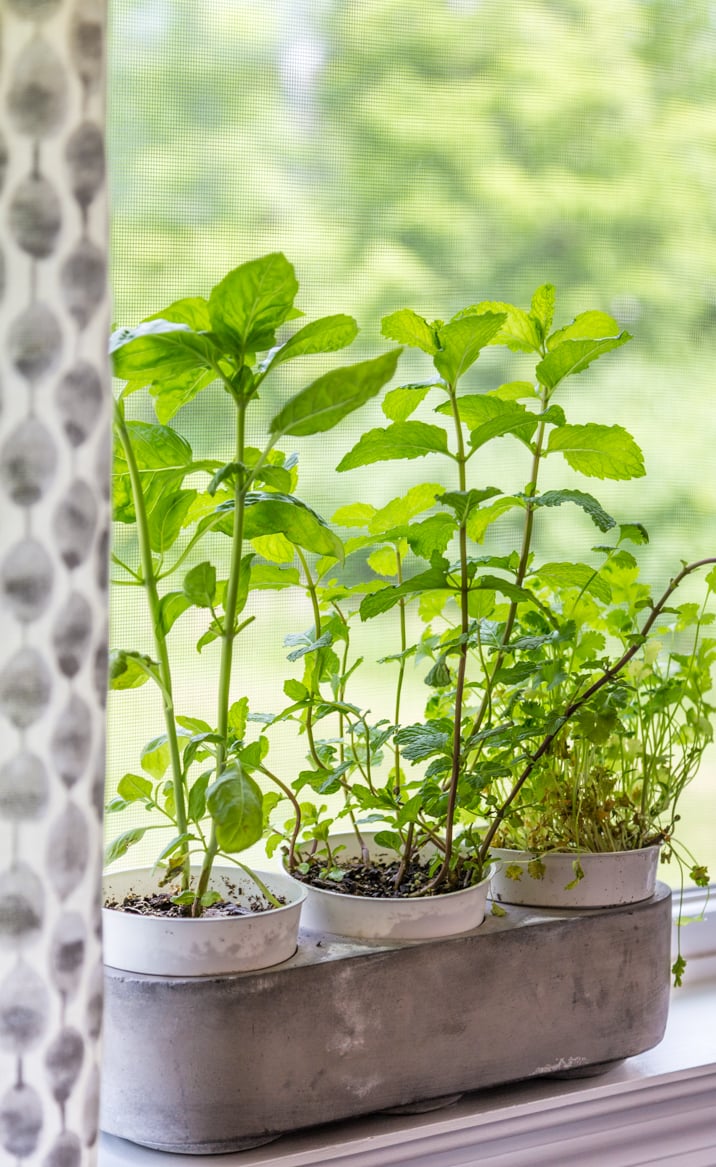 I even started growing fresh herbs in anticipation of this cocktail. I KNOW. I have a BLACK THUMB. (I recently killed some succulents…I didn't even know that was possible…) But I'm so tired of going to the store every day for fresh herbs. It's time I keep some plants alive and well. Starting with my faves basil, mint, and cilantro. WISH ME LUCK!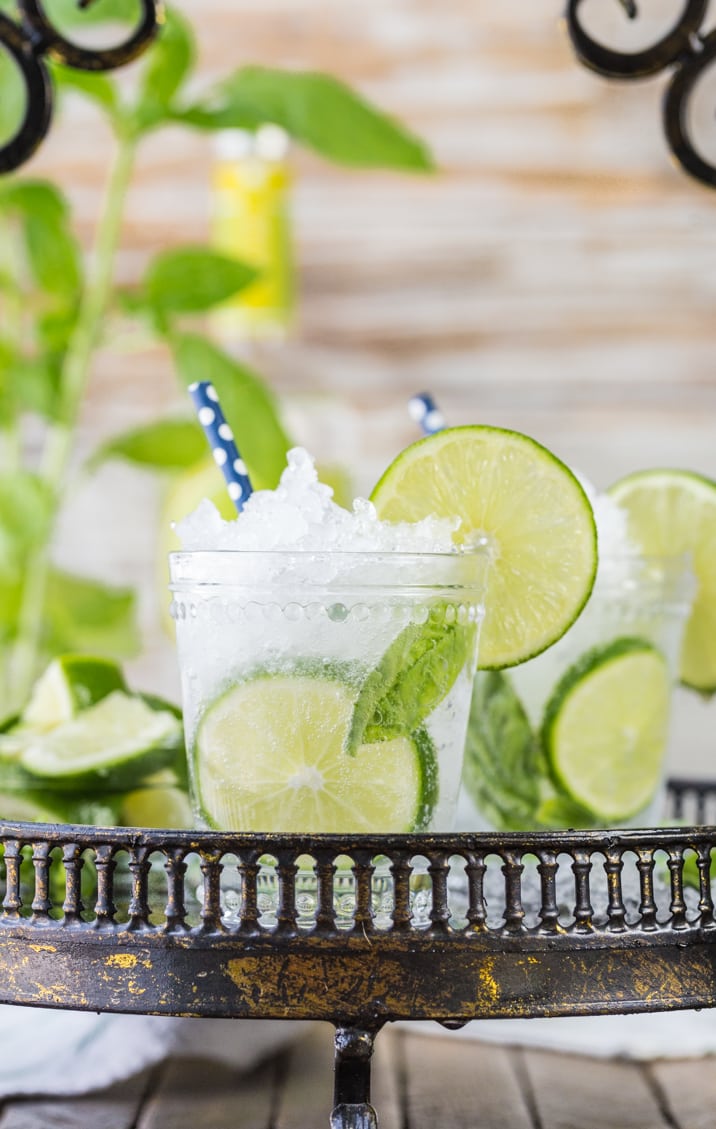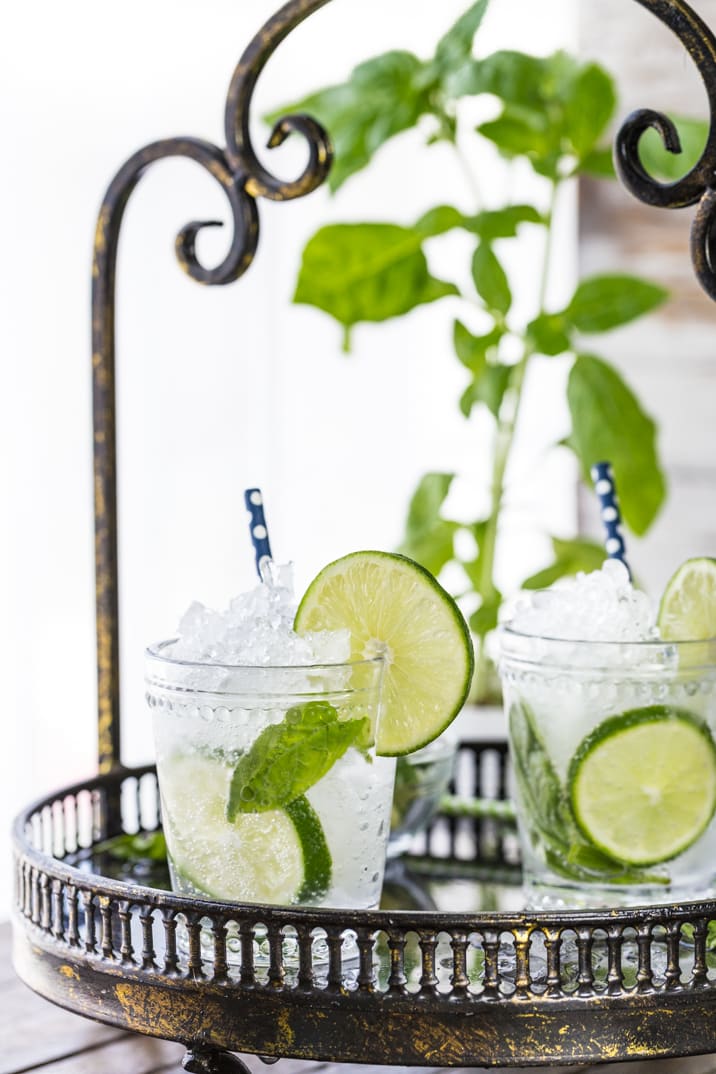 But back to these Italian Mojitos. The fresh basil is a must, but I was also inspired by Pearl Vodka's new Lime Basil Vodka (!!!!!!). Major wow factor. It tastes infused…its so bright, vibrant, and YUM. Pearl is a local St. Louis brand that I have loved since I moved here. I'm SO honored to be working with them this year. When I got a package of this new Lime Basil Vodka in the mail it was love at first sip. You HAVE TO try it. (It's available nation wide. GO NOW)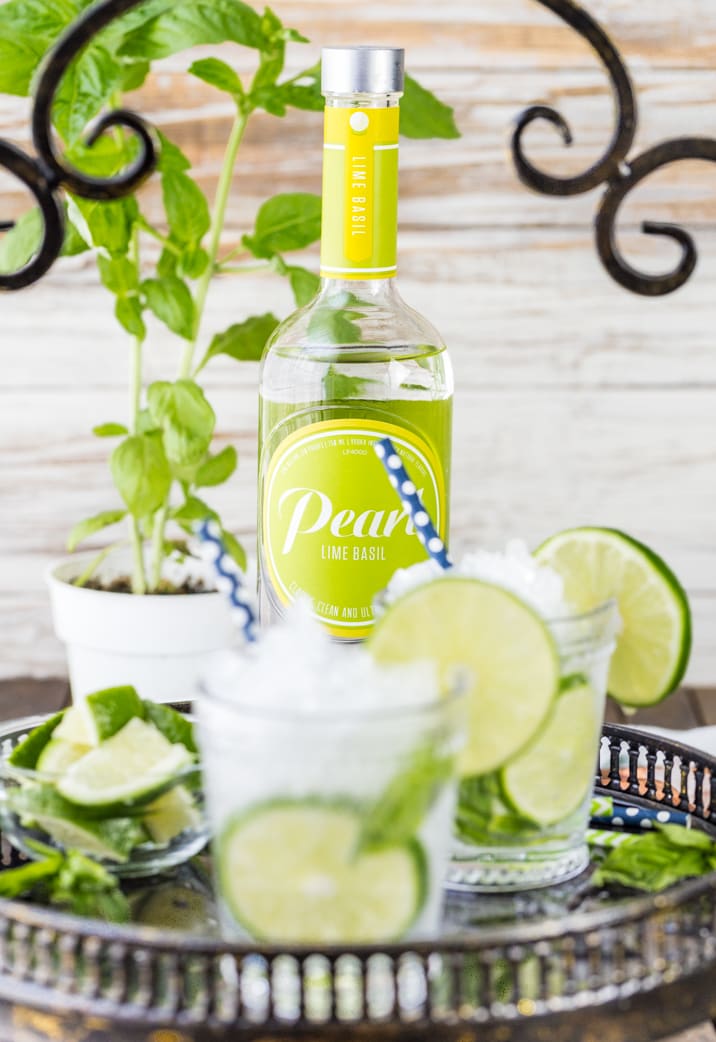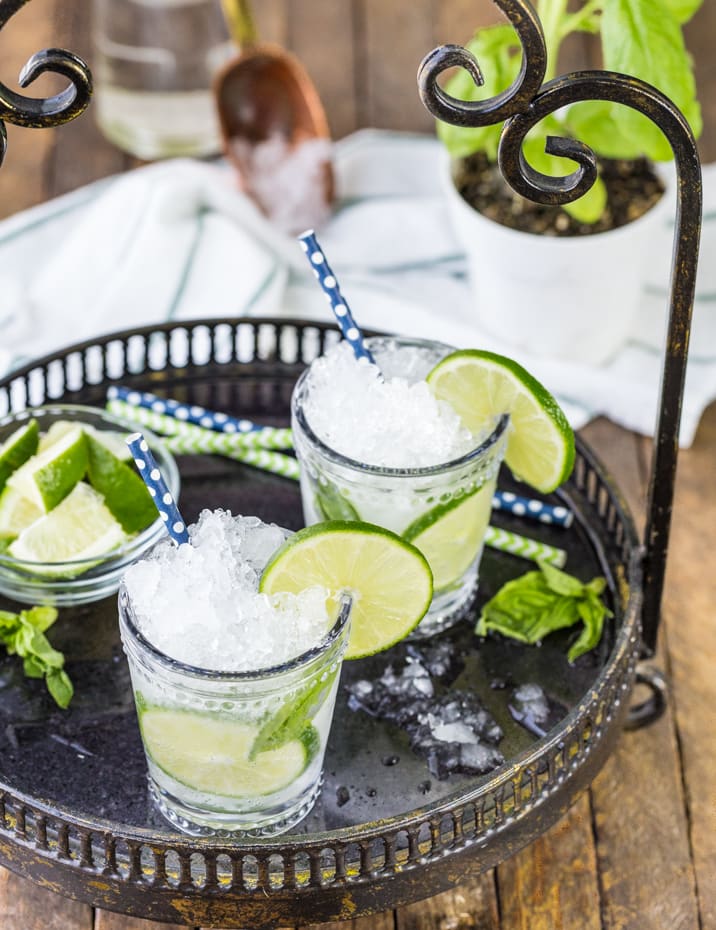 These Italian Mojitos are sure to take away your Monday Blues.
I hope you love them! Click HERE to find where Pearl Vodka near you.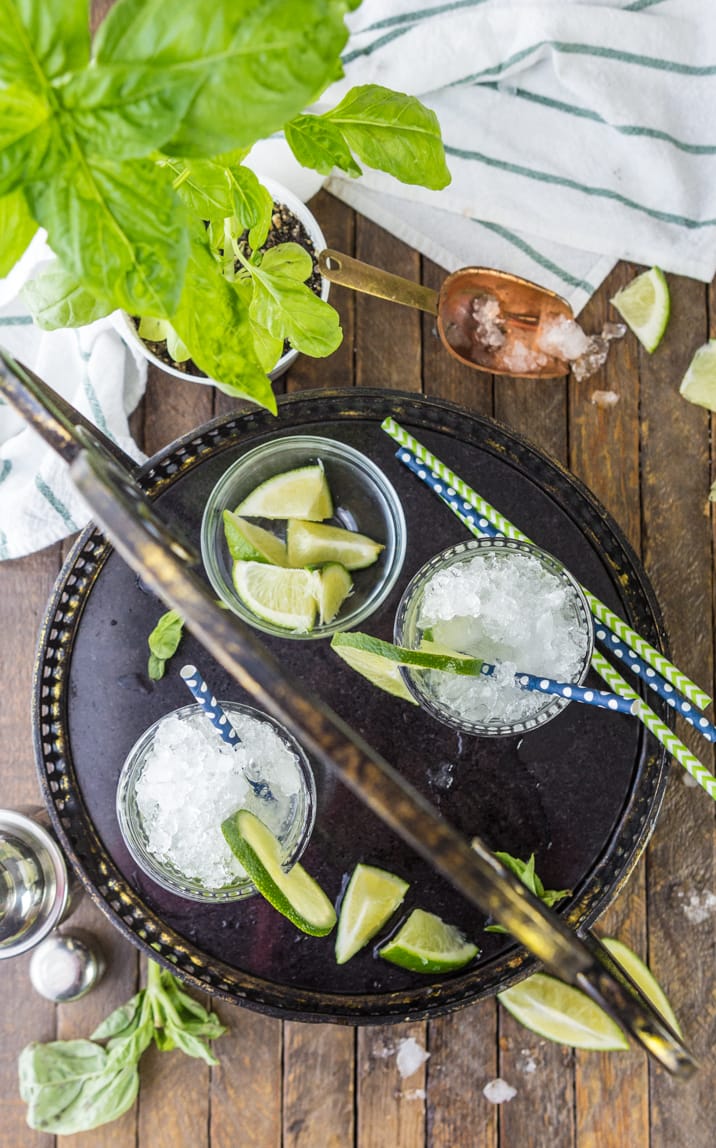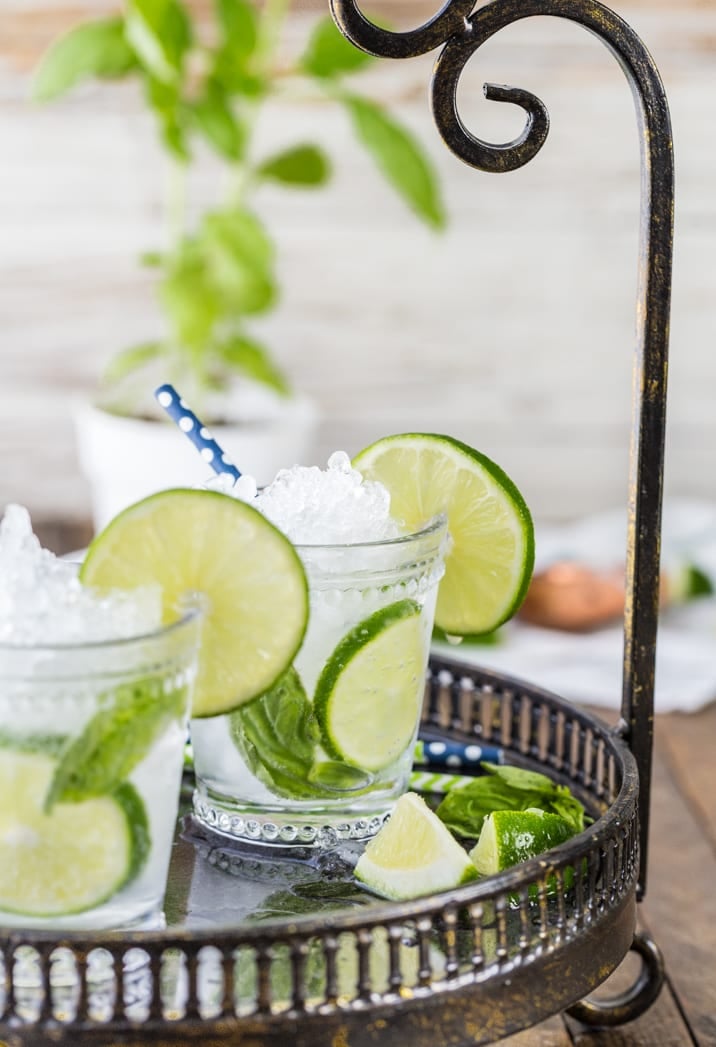 If you're making drinks for a crowd, try our Mojito Pitcher Recipe instead!