Sweet, fruity, and so refreshing, this Strawberry Mojito is such a fun twist on a classic mojito cocktail. Easy to make, it's the perfect companion to any summer party!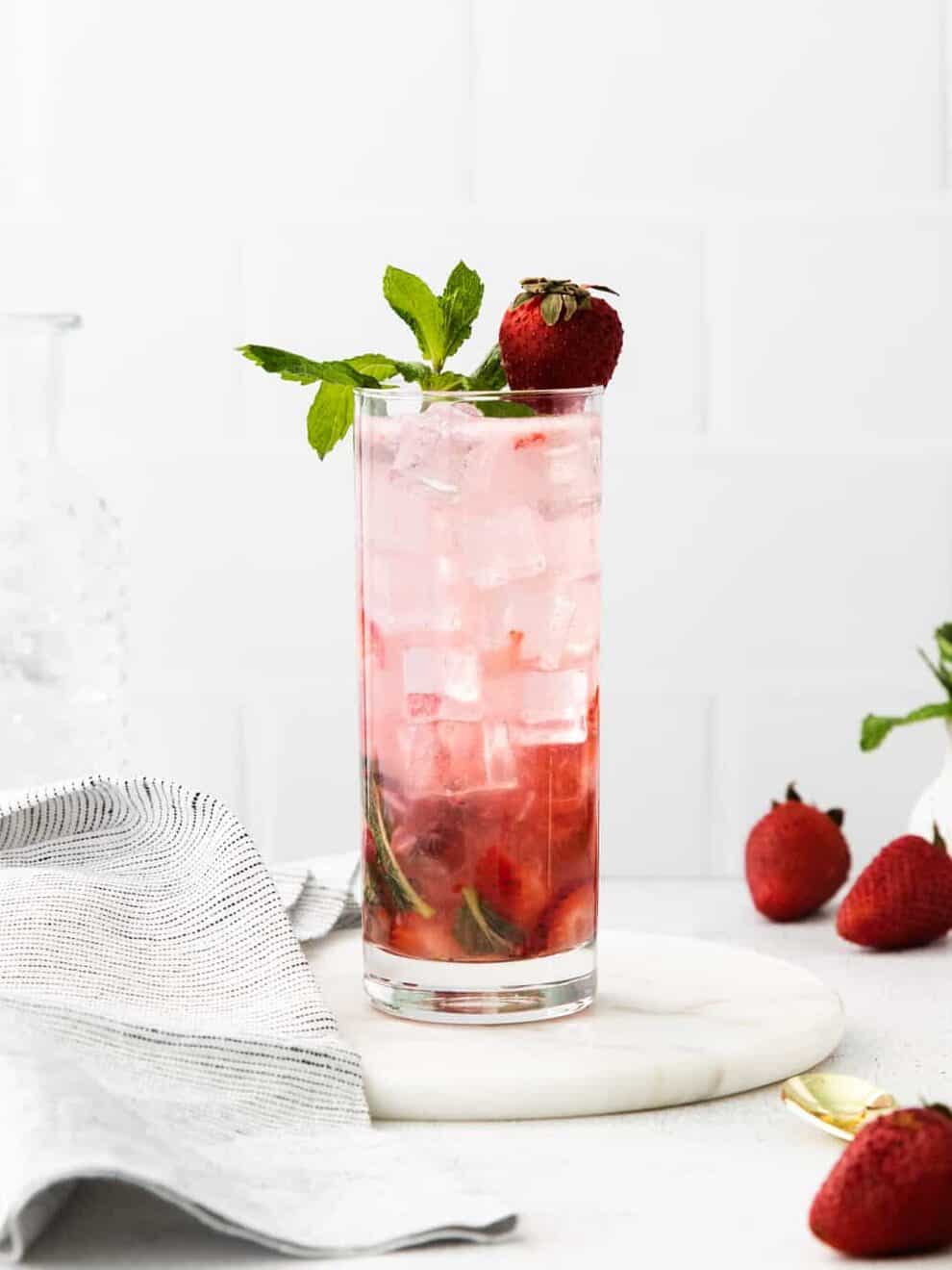 What's in this Strawberry Mojito Recipe?
There's nothing quite like supping a super refreshing cocktail on a warm summer's day, and this strawberry mint cocktail really fits the bill! Fizzy, fruity, and slightly sweet, it's the perfect party cocktail to kick off proceedings!
Rum: We'll use white rum to keep it simple and sweet.
Strawberries: Fresh sliced strawberries are muddled with the other ingredients to add a summer berry twist!
Sugar: Feel free to use simple syrup if you want to avoid granulated sugar not fully dissolving into the drink.
Soda Water: Any type works! For a shortcut, you can use lime-flavored sparkling water.
Lime: Fresh lime slices always add a bit of zing.
Mint: This is where the refreshing feeling comes from!
Variations on Strawberry Mojitos
These mojitos have a great balance of flavors, but there's always room to customize them to your preferences. Feel free to swap the mint for basil for a more herbal mojito. Swap out the strawberries for a different berry, like blackberries or raspberries.
Not a fan of white rum? Try vodka or gin instead. You can even make it a mocktail by simply leaving out the rum altogether!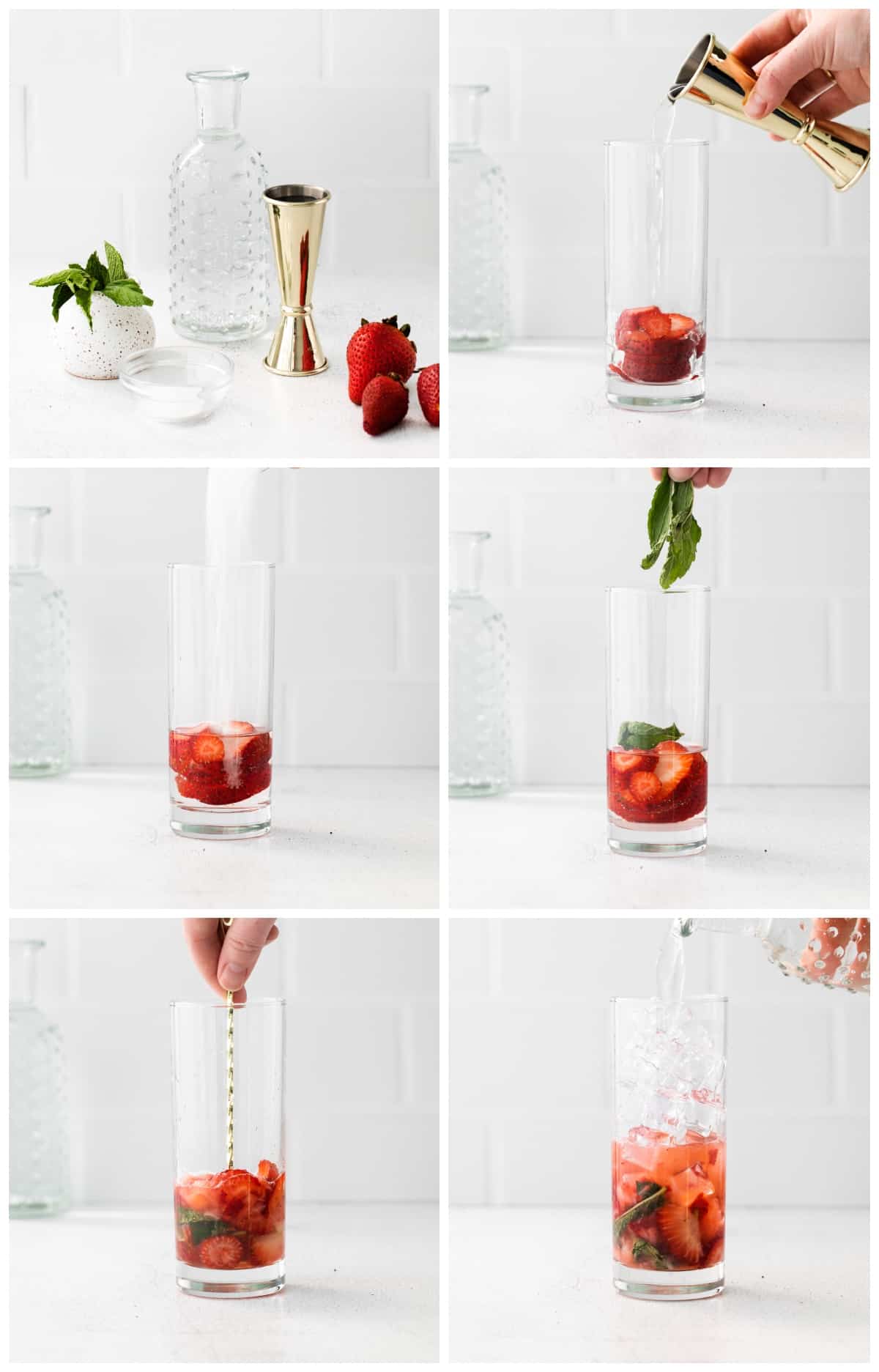 What is a mojito?
A mojito is a Cuban cocktail made from rum, sugar, water, lime, and mint. This recipe switches out the lime for delicious strawberries!
What is the best kind of rum for a strawberry mojito?
Use a white rum (also called silver or light rum). It has a subtly sweet flavor that pairs well with the mint. I do not recommend using dark rum, as it is too sweet and has a flavor that will overpower the delicate mint.
Can I make a strawberry mojito with a different kind of berry?
Absolutely! Try blueberries, blackberries, raspberries, or a mix of all three!
How can I make a strawberry mojito into a mocktail?
For a non-alcoholic strawberry mojito, simply omit the rum and add a bit more club soda and sugar.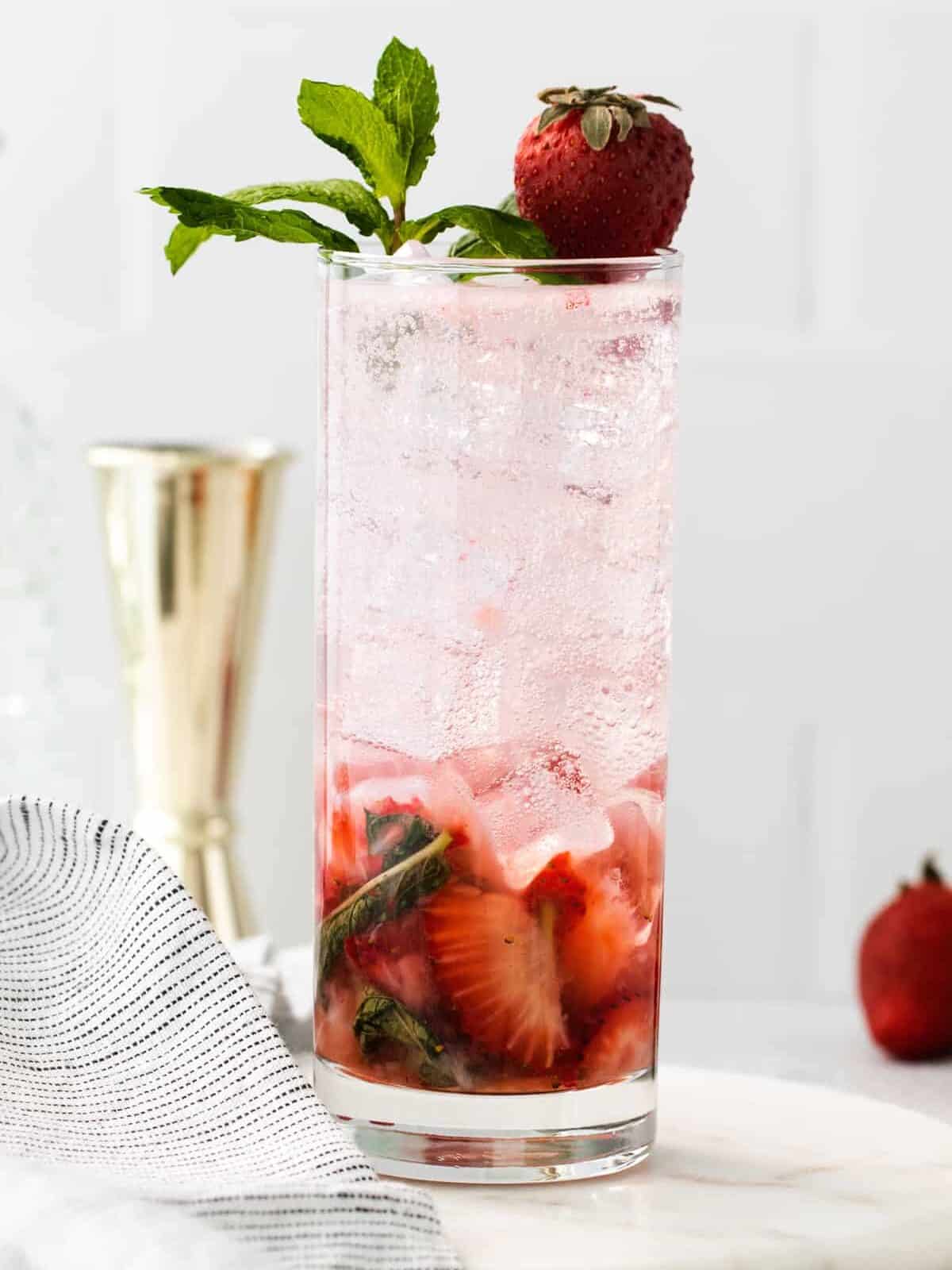 What to Serve with a Strawberry Mint Mojito
Looking for some treats and snacks to go with this delicious cocktail? Try BBQ Chex Mix, Instant Pot Queso Blanco, Fruit Salsa with Cinnamon Chips, Jalapeno Popper Deviled Eggs
With its mix of rum, mint, and strawberries, this vibrant cocktail is sunshine in a glass – great for BBQs!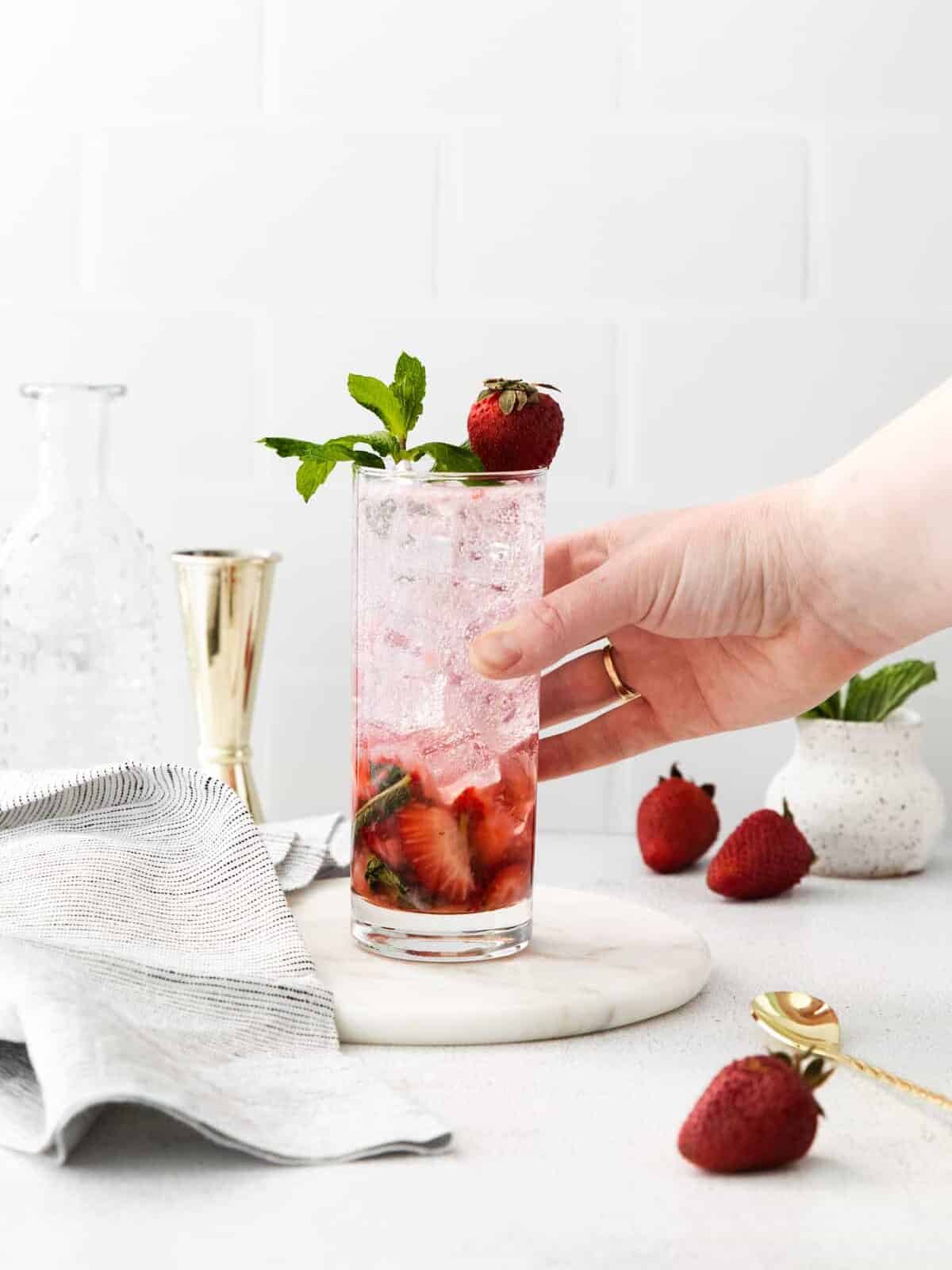 More Mojito Recipes to Try:
More Cocktail Recipes to Try
We specialize in delicious and easy cocktail recipes. Which one will you try first?