Delicious and healthy Grilled Caprese Bruschetta Chicken brings together all of our favorite flavors on the grill in one easy recipe. Grilled Balsamic Chicken topped with fresh mozzarella and tomatoes for the ultimate healthy dinner!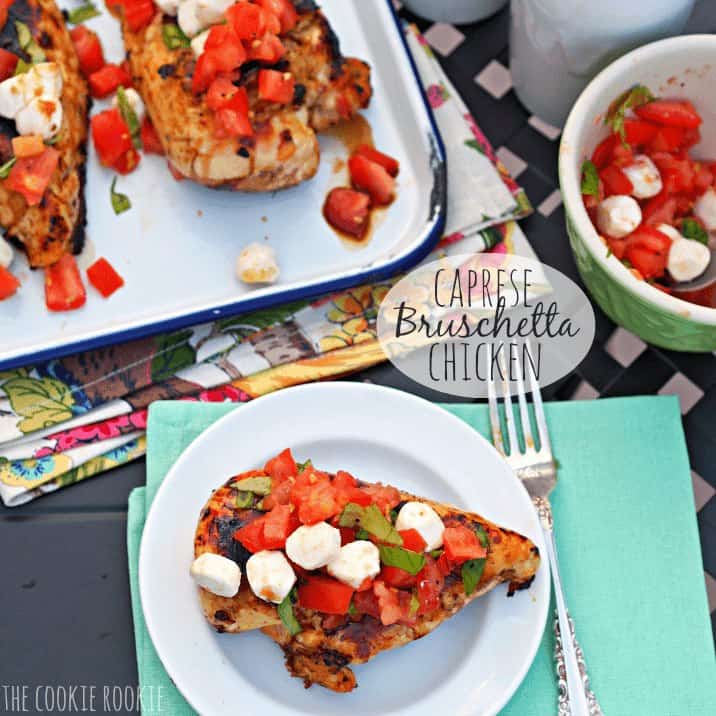 The Summer, specifically the Fouth of July, is meant for grilling. Its just not the 4th unless there's family and friends, a grill, and delicious food and drinks. If you're stil looking for what to make tomorrow…I've got just the thing. Caprese Bruschetta Chicken. Healthy, amazingly delicous, and super easy. Why waste your time preparing a difficult meal when there's American flags to wave and fireworks to enjoy! (Be sure to check out our other favorite Easy Caprese Recipe!)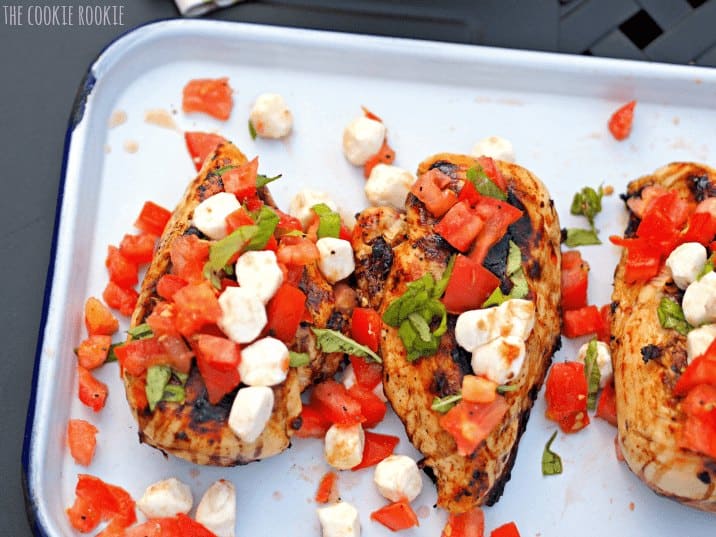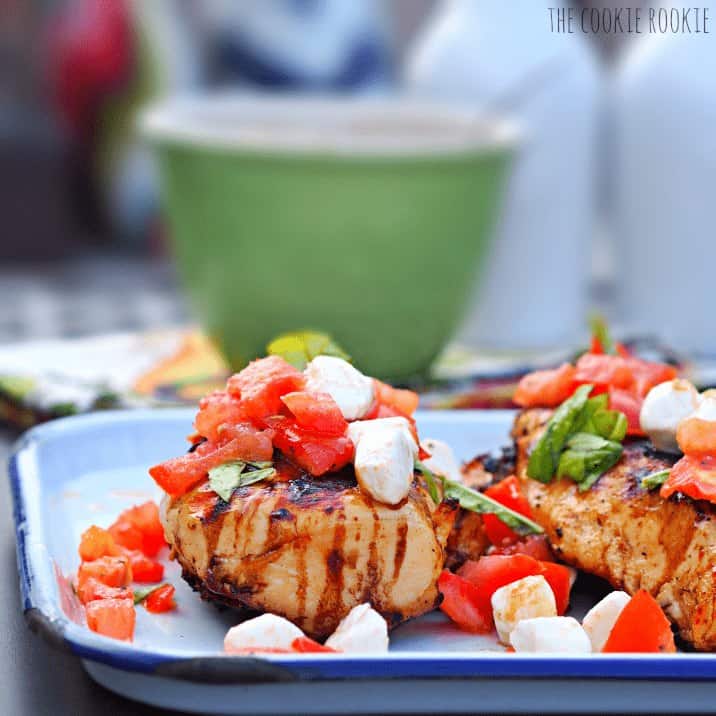 Caprese; balsamic, tomatoes, mozzarella, and basil; is one of our all-time flavor combinations. If we don't have anything in mind for dinner, more often than not we throw together a quick Caprese Salad and pass it back and forth. The best. Well, the second best. The best is enjoying it on top of juicy grilled chicken. The perfect combo. Scout was very excited to help us grill. She is a big fan of grilled chicken. Imagine that.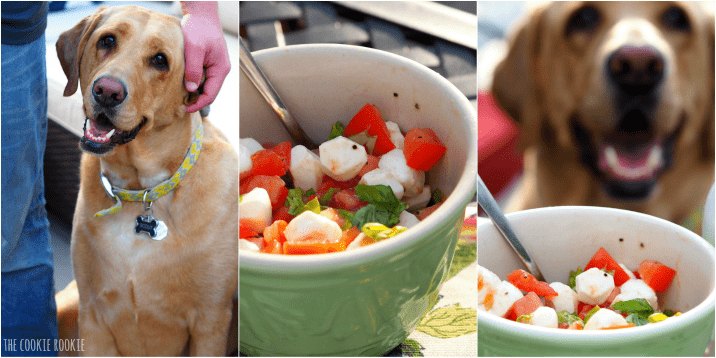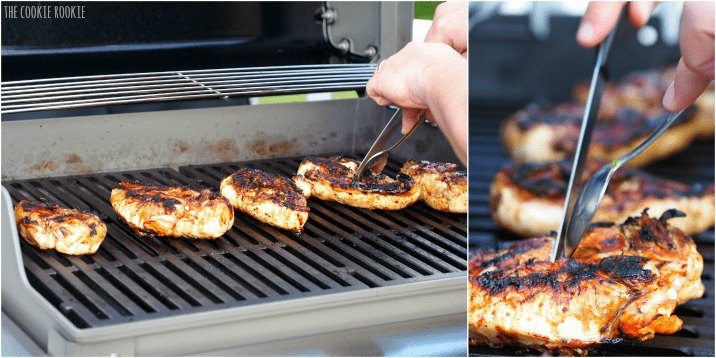 If there's one drawback to this incredibly delicious (and healthy!!) meal, its the mess on the grill. Balsamic Reduction can be sticky, and your grill is bound to be a mess. I hate messes. Our favorite way to avoid the mess? Grate Chef Non-Stick Wipes. Pat was in heaven. They kept his Grill baby nice and shiny! They make lots of products that work on all types of grills. We have a gas grill, and the Non-Stick Wipes as well as the Stainless Steel Cleaning Wipes worked like a charm. I gave my brother their Firestarter and Flare Down products. I'm excited to see how he likes them!
Like the 4th.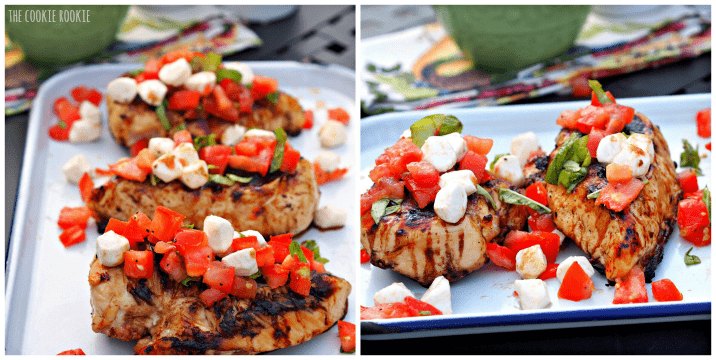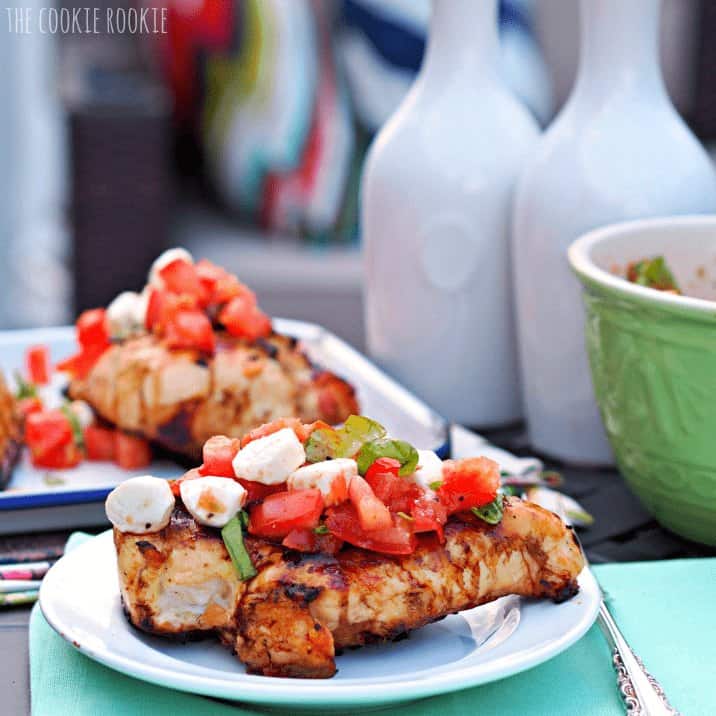 I'm so lucky to have a husband and dog that love grilling. There's really no better way to enjoy the summer. I told him we would use this deck furniture I begged and begged for!! Putting it to good use feels and tastes great. Summer yum.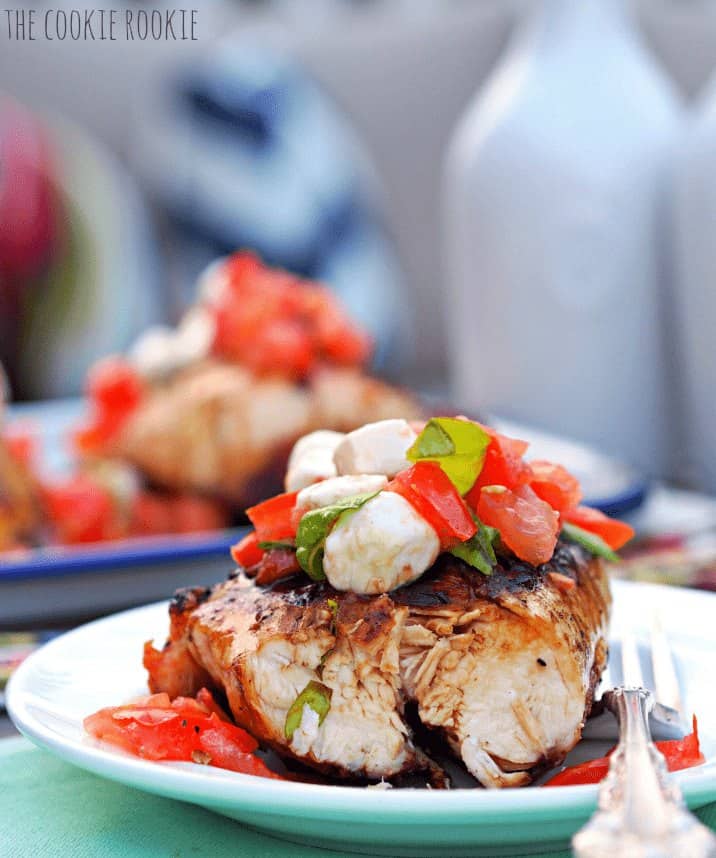 Enjoy!! HAPPY 4th of July!!!