This old fashioned oatmeal cake recipe is topped with a delicious coconut and pecan frosting. Easy to make, this lightly spiced cake can be eaten hot or cold, and it's always a crowd pleaser.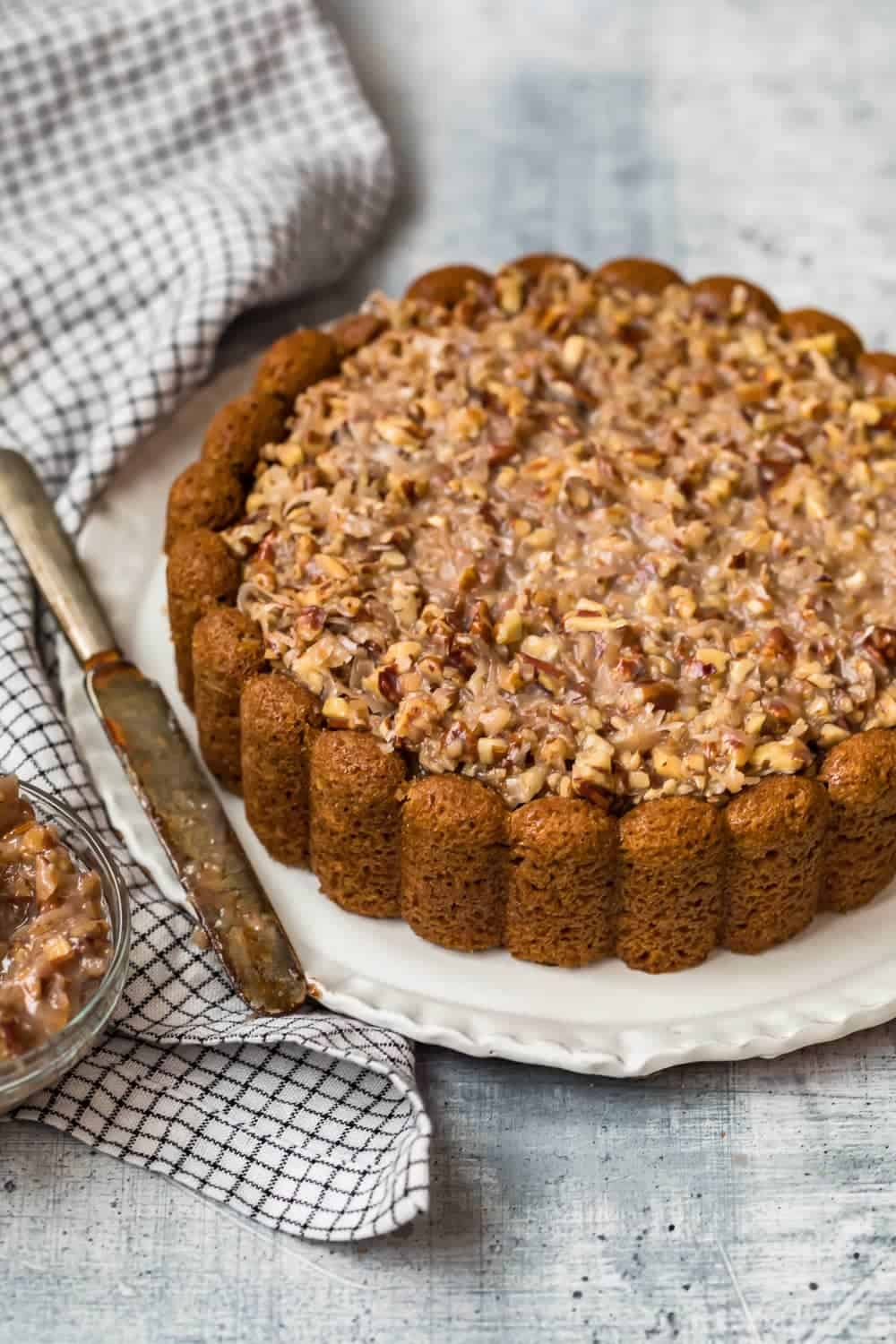 When it comes to cake, you can't beat an old fashioned recipe that has been passed down through the generations, and this oatmeal cake has been made in my family for years. Subtly spiced and the frosting is to die for!
How to Make This Old Fashioned Oatmeal Cake Recipe
Place the oats and butter in a large bowl with boiling water and let stand for 20 minutes.
In a separate bowl mix the flour, baking soda, salt, nutmeg, apple pie spice and cinnamon.
Once the oatmeal has rested add in the sugars and eggs and mix. Add the flour mixture and combine.
Pour into a pan and bake.
Remove the baked cake and pour the frosting over the top.
FOR THE COCONUT-PECAN FROSTING: In a pan on a medium hit, bring the cream, sugar and salt to a boil. Remove from the heat and stir in the coconut, pecans vanilla and lemon juice.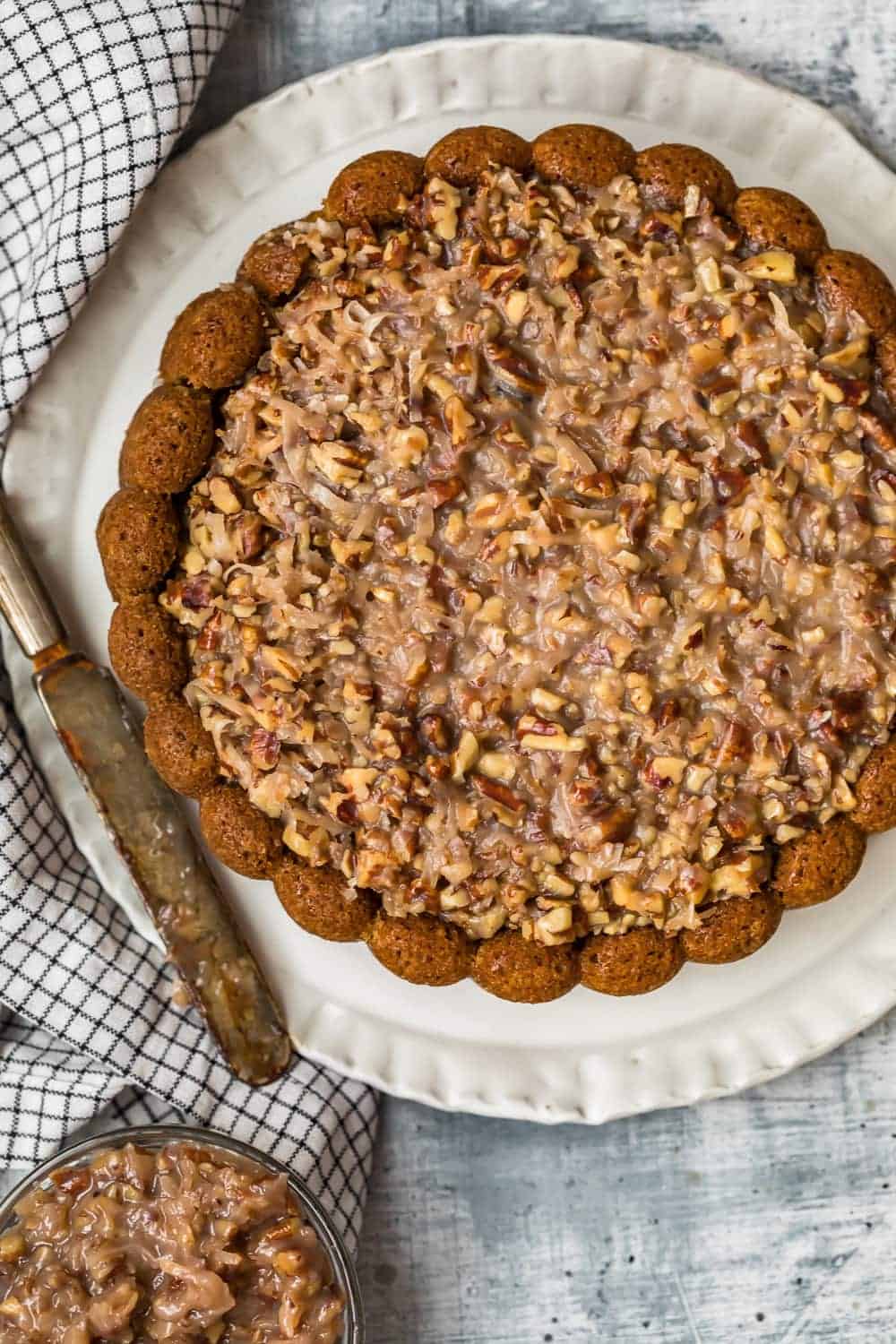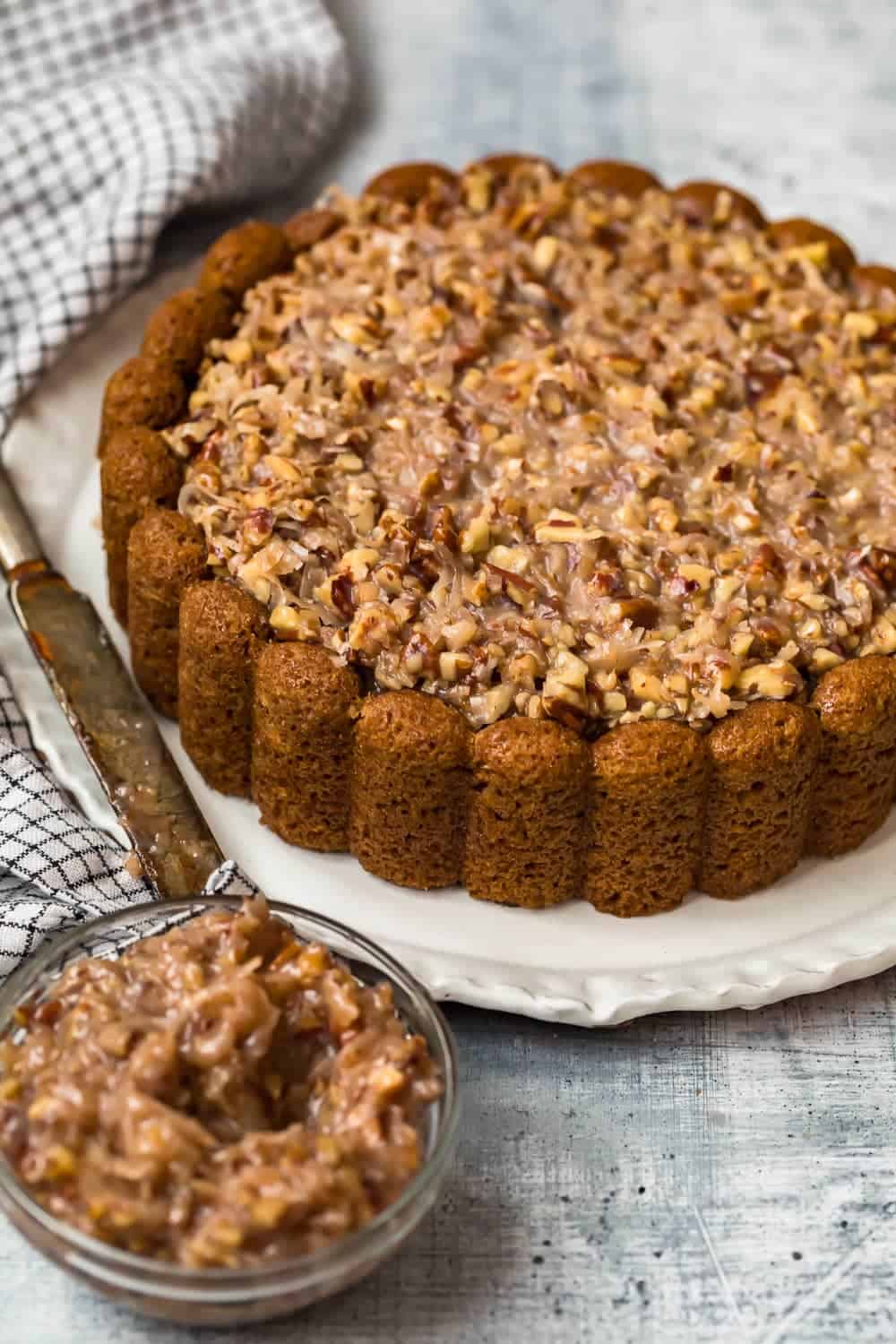 How long does this cake keep?
Once the cake has completely cooled, transfer it to an airtight container. Keep it in the fridge and it will keep well for two days. The cake can then be eaten cold, or you can gently reheat it in the oven just before serving.
What do oatmeal cakes taste like?
This oatmeal cake recipe is so perfectly moist with a soft crumb texture, it's just like Grandma used to make! The cake itself is lightly spiced with cinnamon, nutmeg and apple pie spice and it's perfectly soft. The coconut and pecan frosting adds a delicious sweetness to the cake, as well as a crunchy texture.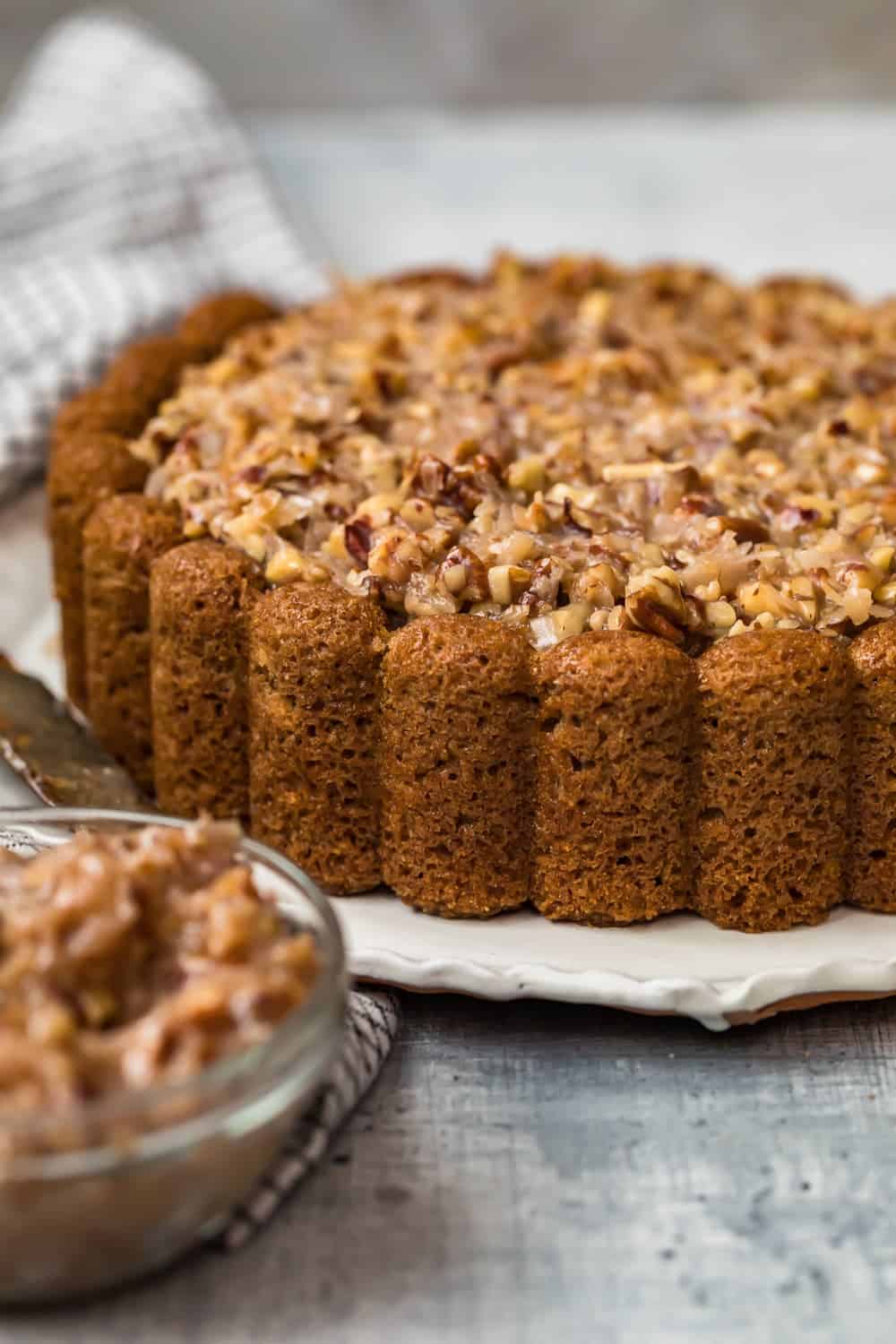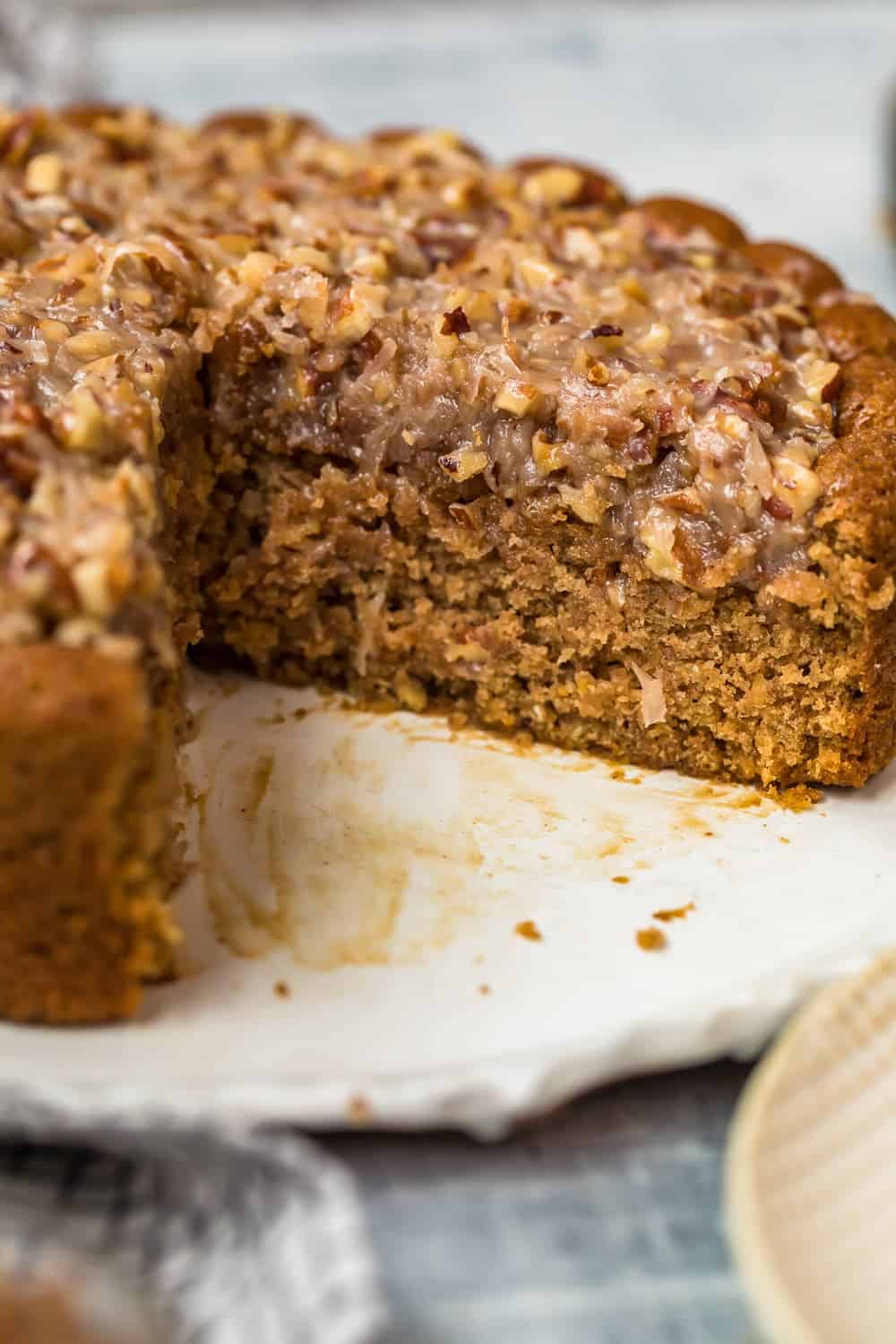 What do you serve with this cake?
This oatmeal cake recipe is perfect on its own with a mid afternoon cup of coffee, or served as a dessert. However, I love serving it warm out of the oven with a generous scoop of ice cream. Heaven! It's perfect with any of these homemade ice cream recipes: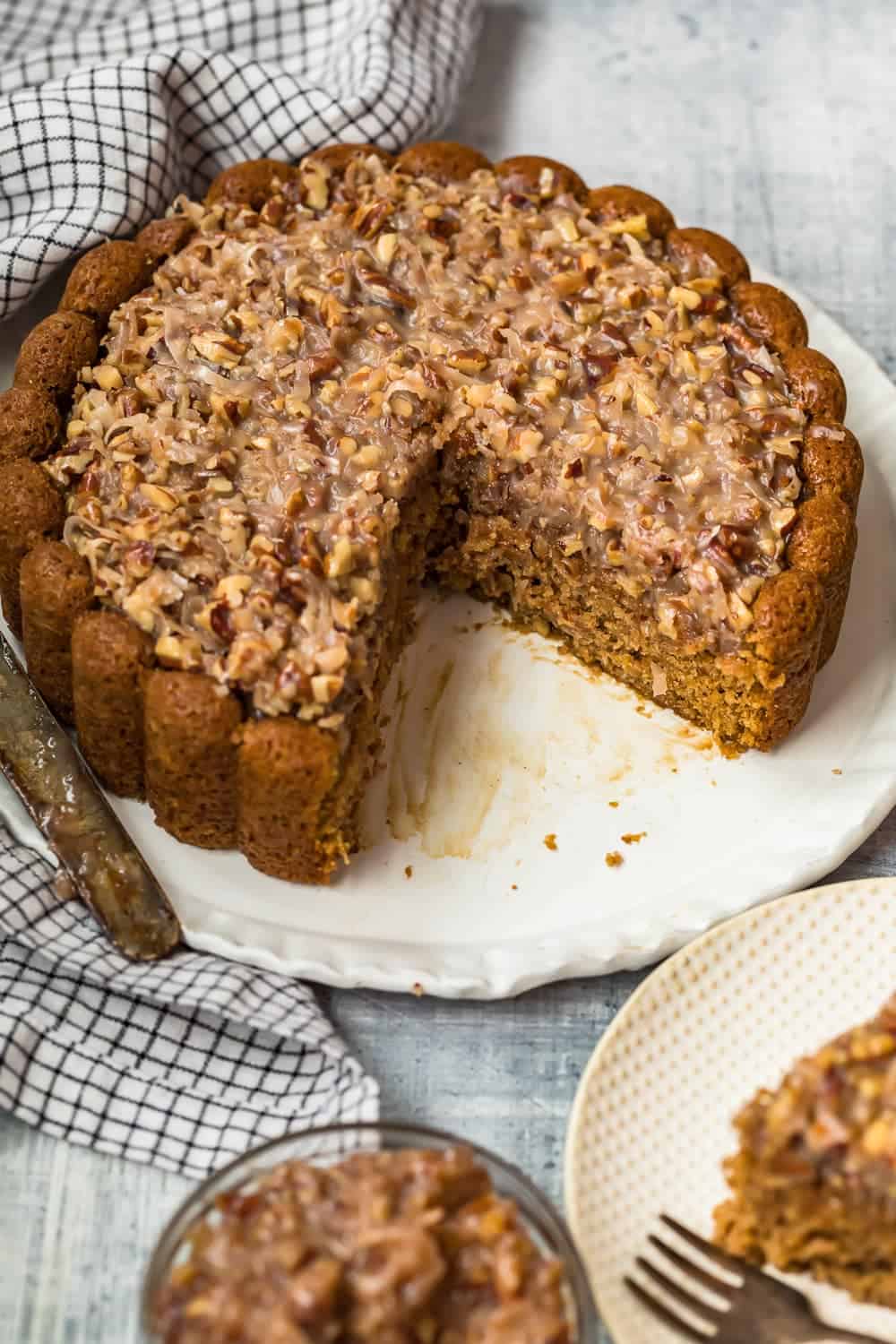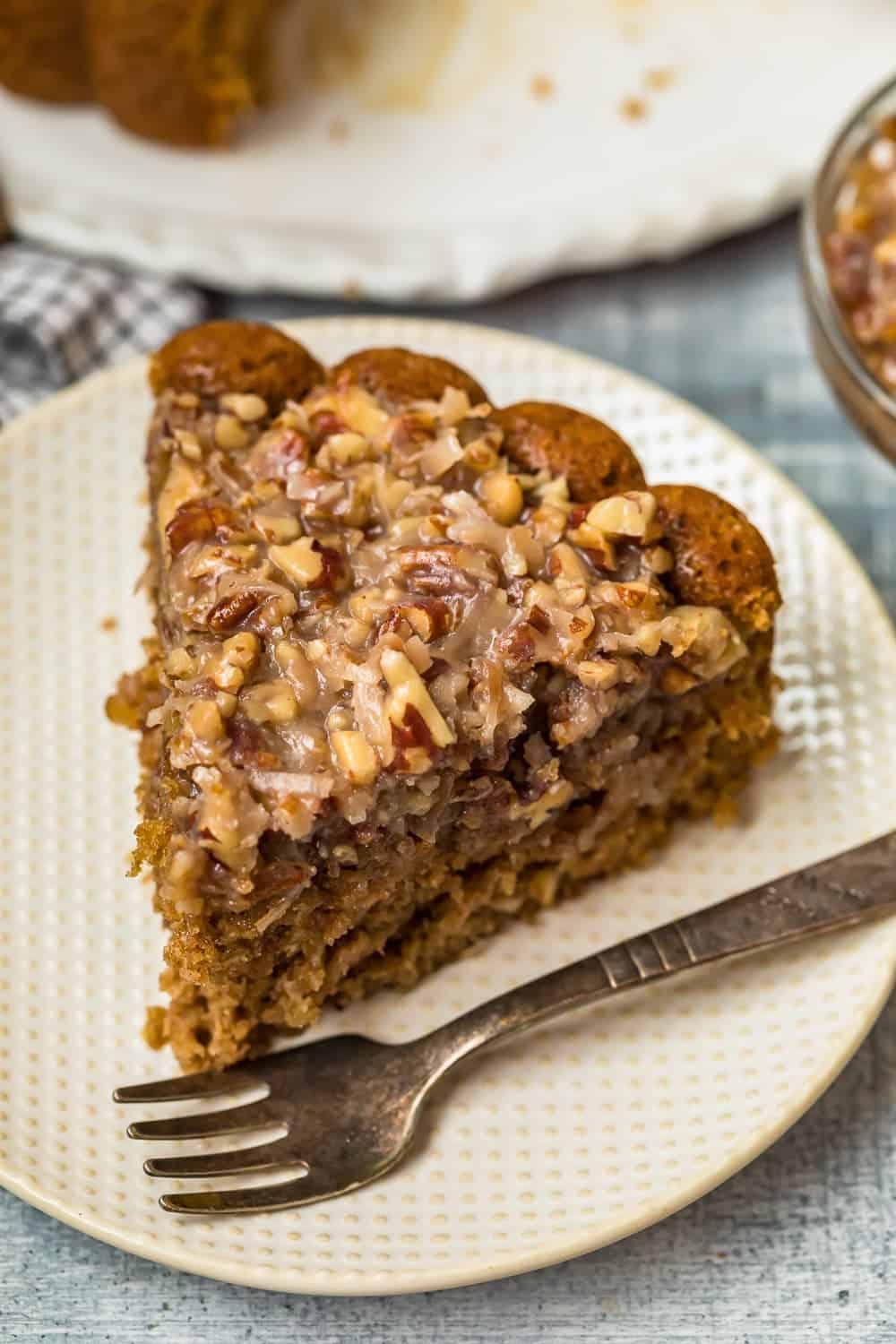 Top tips to make this oatmeal cake recipe
Be sure to grease your pan before adding the cake mixture for easy removal.
Don't over mix when adding the dry ingredients to the wet, as this could cause the cake to become too stiff.
The frosting should be warm when you pour it over the cake.
If making ahead of time, allow the cake to cool fully before storing.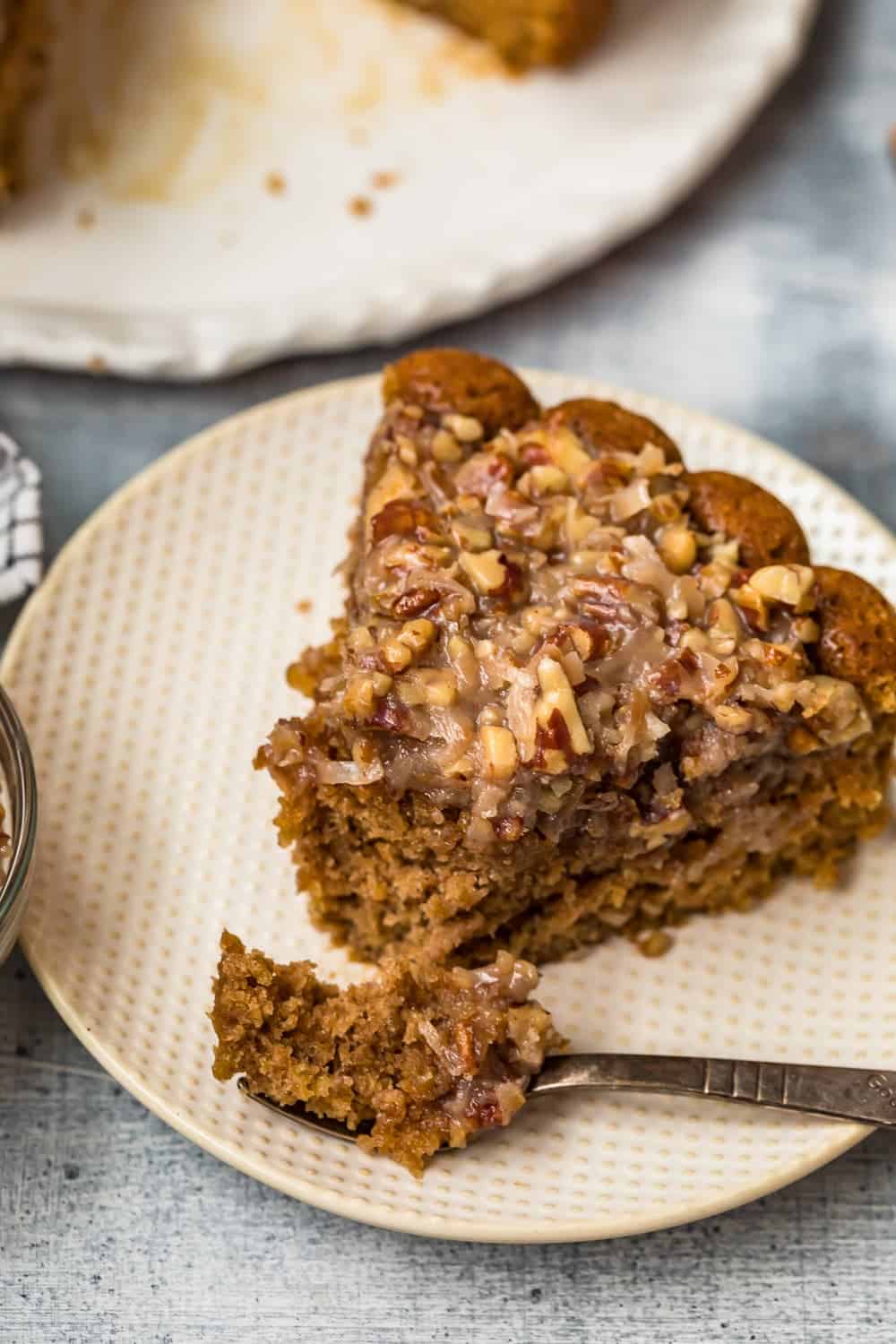 For more delicious cake recipes:
If you make this recipe be sure to upload a photo in the comment section below or leave a rating. Enjoy!