Boursin cheese is a soft, herb-filled creamy cheese that works as a dip or a spread. It's the perfect appetizer to serve with vegetables and crackers, or you can add it into salads, pasta, chicken recipes, or even bake with it. Homemade Boursin Cheese goes well with just about everything!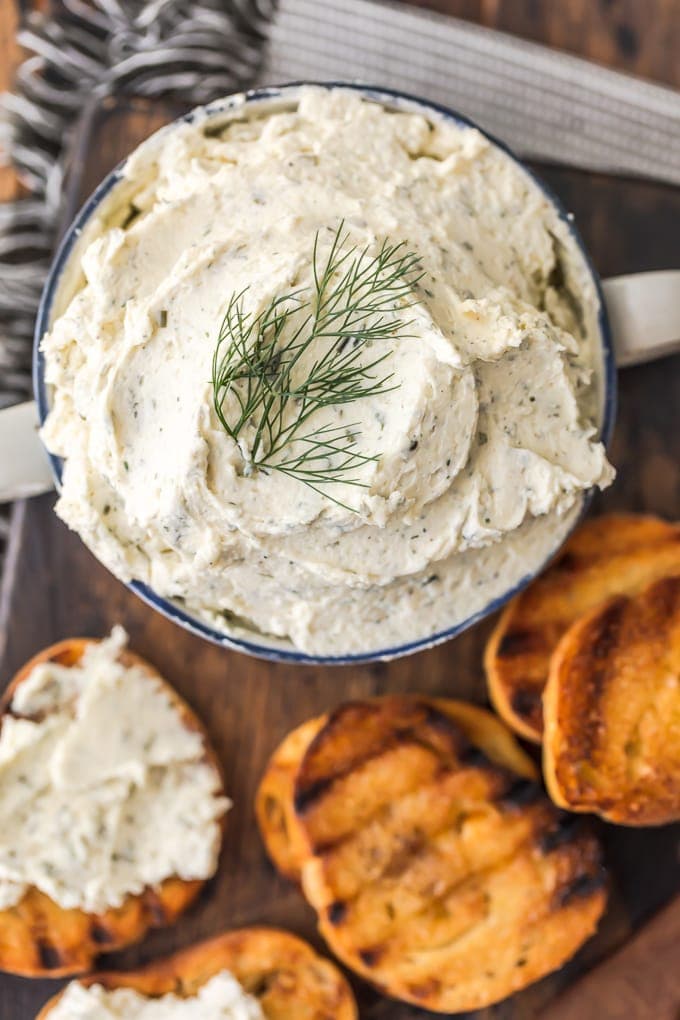 Boursin Cheese Recipe
Homemade Boursin Cheese is one of my new but great loves. This creamy cheese is simply amazing. You can use it as a dip or as a spread, use it for baking, on baked potatoes, or in potatoes gratin. This recipe would make the perfect game-day appetizer and it pairs well with wine.
I sound like I'm gushing, but truly, this cheese has a million uses and goes well with everything. It's the perfect cheese to whip up for a party or just to snack on throughout the week, and it stores well in the fridge.
Eat homemade boursin cheese with veggies and crackers, or add it into your salads and sandwiches.
Why You'll Love Homemade Boursin:
It's impressive: Did you ever think you'd make your own cheese? Here's your chance, and your friends will be amazed!
It's flavorful: By mixing in your favorite herbs, you can customize this cheese and even create your signature blend.
It's versatile: Boursin Cheese blends into just about any dish: entree, casserole, appetizer…you name it.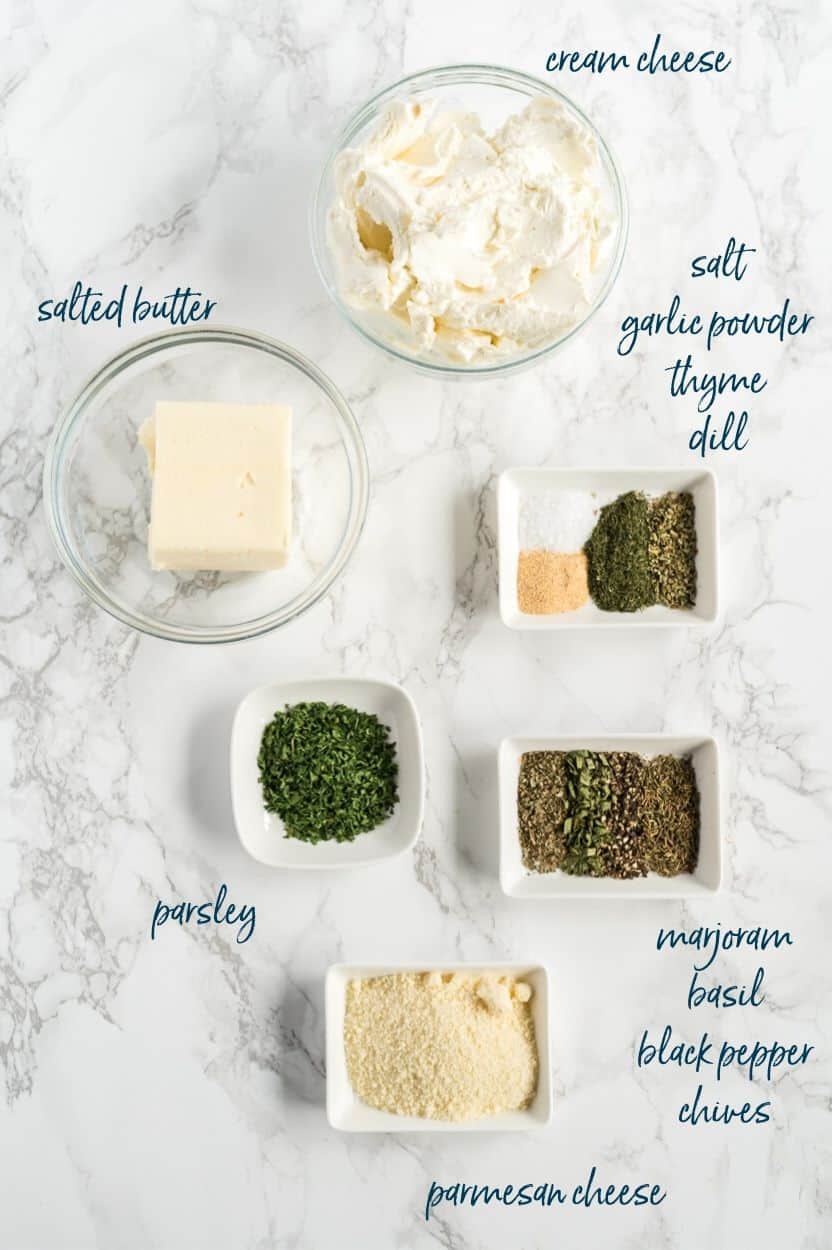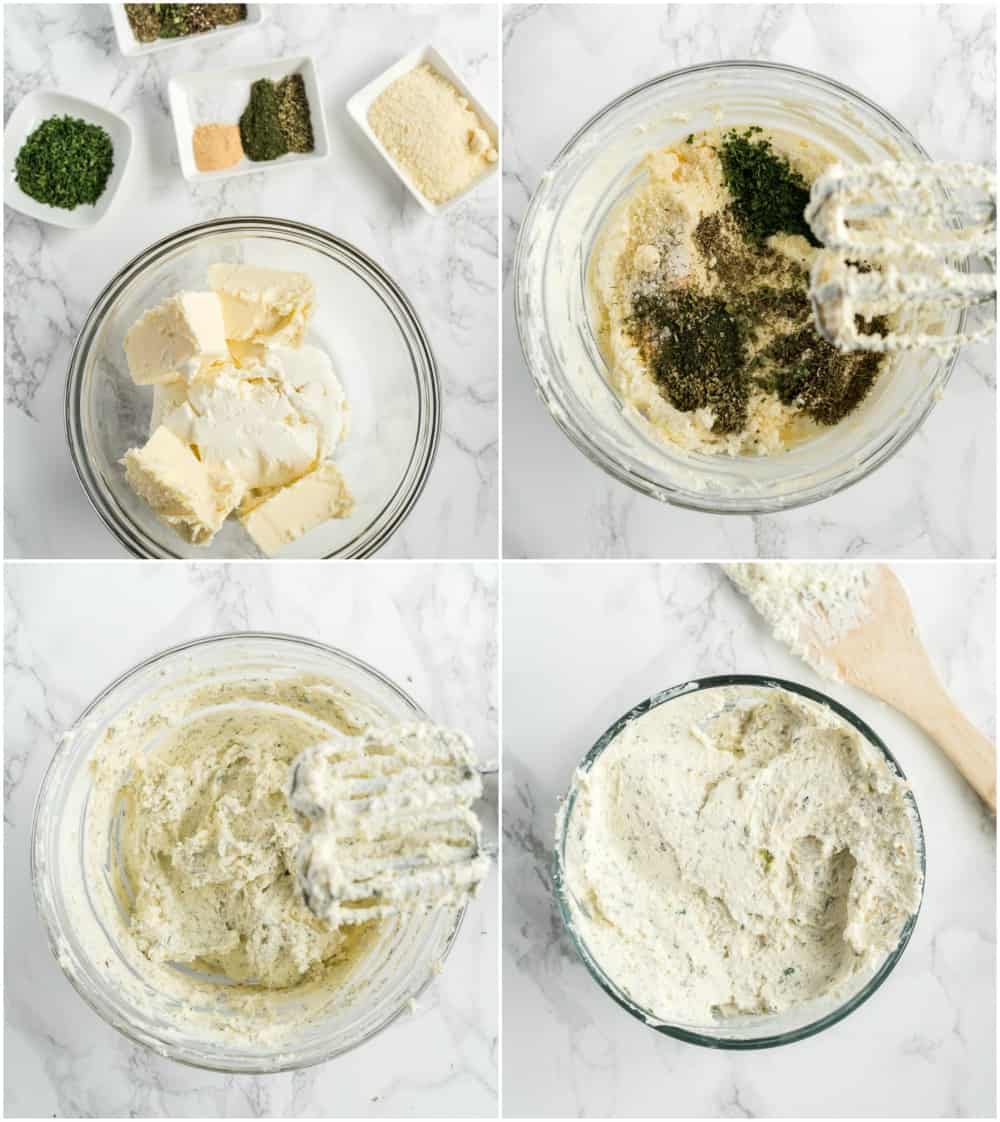 What is Boursin Cheese?
Boursin Cheese was first developed in the 1950s by François Boursin, in the Normandy region of France. It's a flavored cream cheese filled with all kinds of tasty herbs.
Boursin Cheese is soft, a little crumbly, and spreadable. This recipe can be used as a dip or a spread, and it's just so good–you'll wonder how you ever lived without it!
What are the herbs in Boursin Cheese?
The thing that makes this soft cheese so good is all of the fresh herbs! Mixing them in with the cream cheese creates the most amazing flavor.
Boursin Cheese Herbs:
Dill
Dried marjoram
Basil
Chives
Dried thyme
Parsley
How long can Boursin Cheese keep in the fridge?
This soft cheese recipe will keep in the refrigerator for up to 2 weeks. This cheese tastes best at room temperature, so let it sit out for a bit before serving.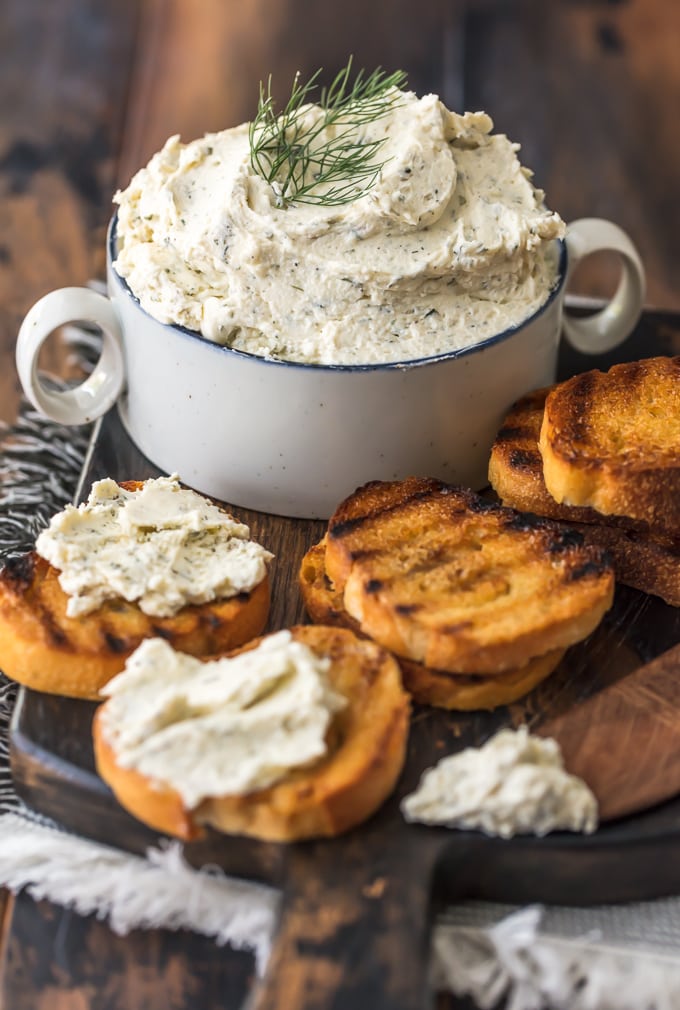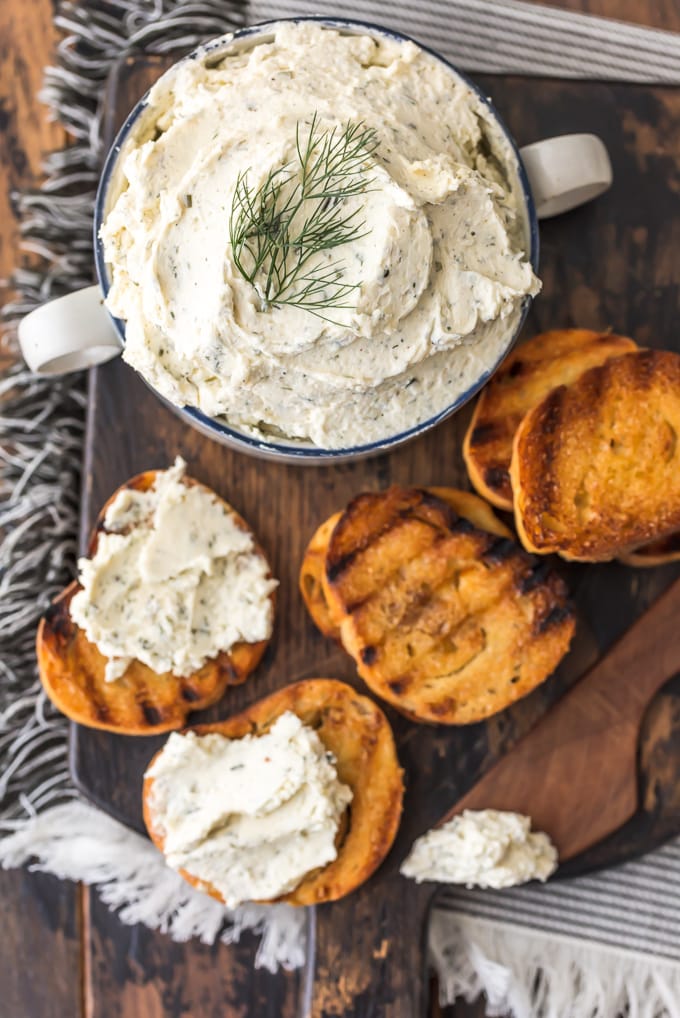 Recipe ideas using Boursin Cheese
We use Boursin in so many of our favorite recipes. Here are a few to consider: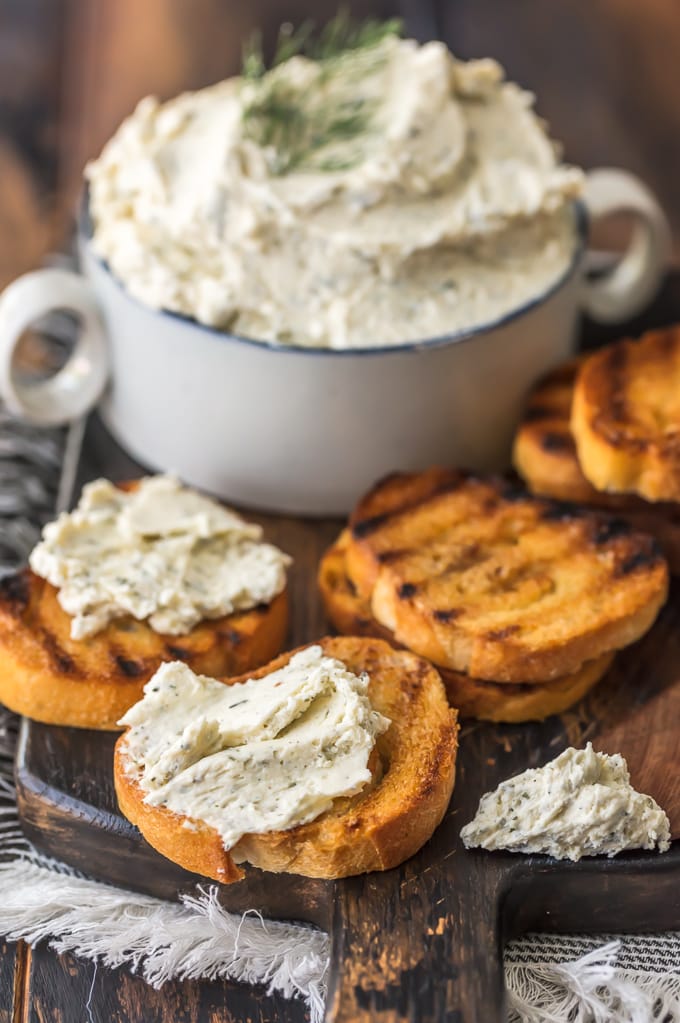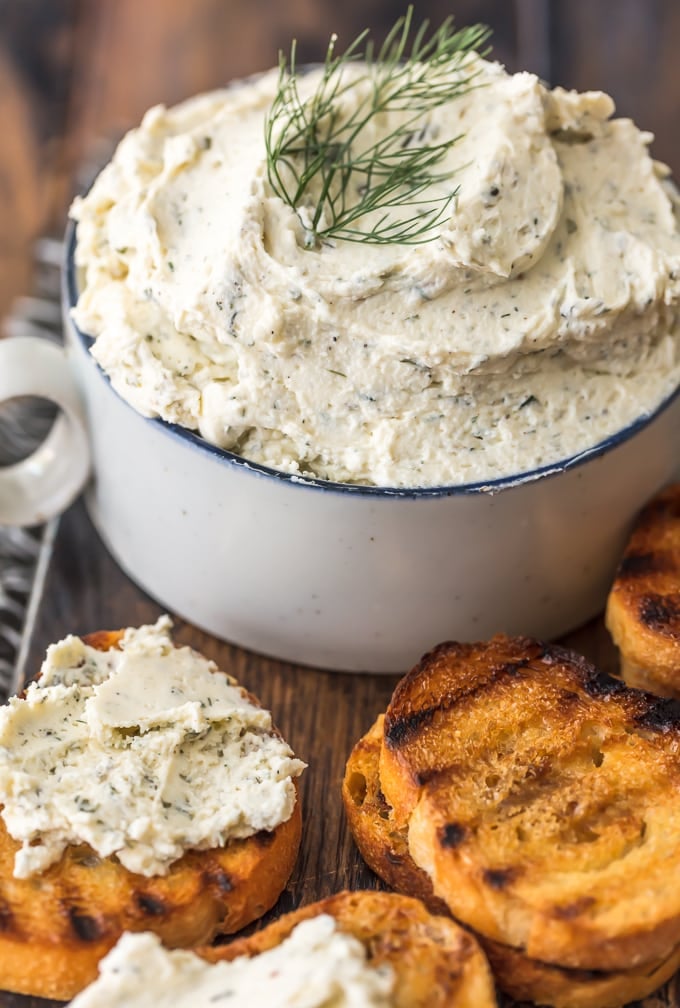 How to Make Homemade Boursin Cheese
Boursin Cheese is wonderful, and it's even more spectacular when it's homemade. While Boursin may look (and taste) impressive, it's actually quite simple to make. It's really just a matter of mixing the cheeses and herbs together into a soft, creamy blend.
Gather your ingredients.
Mix cheese, butter, and garlic together.
Add in all of the herbs and continue mixing.
You can jump to the recipe card for full ingredients & instructions!
That's it! This delicious cheese is ready in just a few minutes. Pack the soft cheese into an airtight container to store in the refrigerator. It's best served at room temperature, so take it out of the fridge a few minutes before serving.
What to Serve with Boursin Cheese
Boursin Cheese shines as a dip or spread, but that's not where it ends.
Homemade Boursin Cheese adds tremendous flavor to potatoes (baked potatoes, scalloped potatoes, mashed potatoes). It goes well with chicken recipes. Spread it on to crackers, crostini, or a bagel.
Mix it into these Tortilla Cream Cheese Roll-Ups for some extra flavor, or add it to your favorite pasta salad. Get creative, be daring, and find new ways to use Boursin.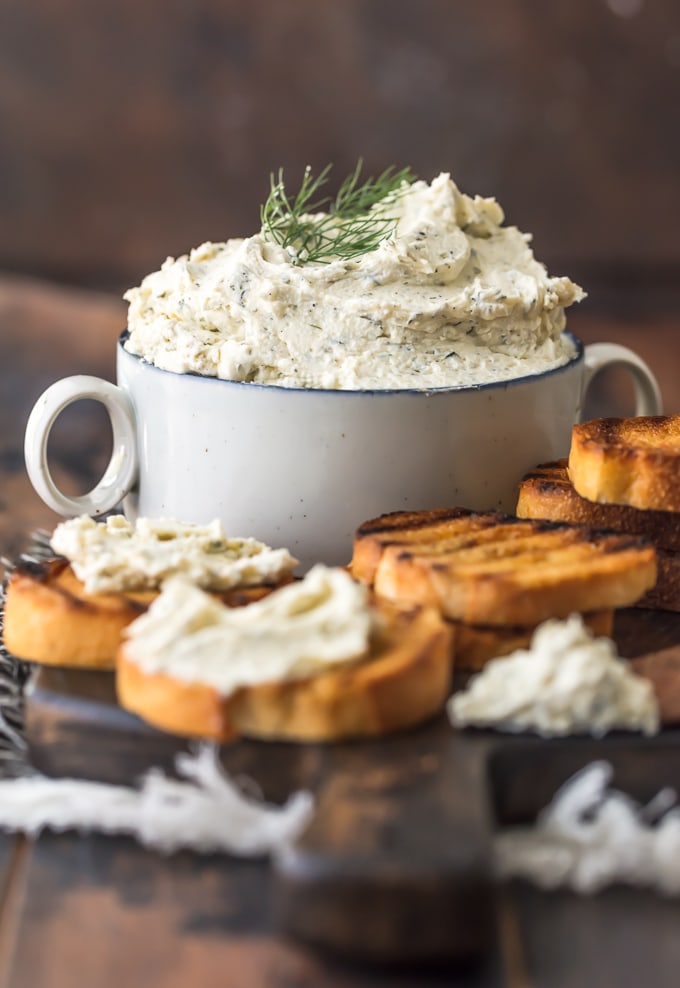 Homemade Boursin Cheese the perfect party appetizer to serve with veggies and crackers. If you make it in advance, it's can always be ready to pull out when unexpected company drops by.
It's quick and easy to make and only takes a few minutes, and it's filled with so much flavor from all of the herbs. You're going to love this delicious, soft and creamy cheese.
If you like this recipe, try some more of my favorite cheese recipes:
If you make this recipe be sure to upload a photo in the comment section below or leave a rating. Enjoy! You can also jump to recipe.