This whole roast chicken is a wonderfully flavored dish to serve for family events and dinners. Flavored with a mixture of herbs and spices, it requires minimal prep and guarantees perfectly cooked chicken every time.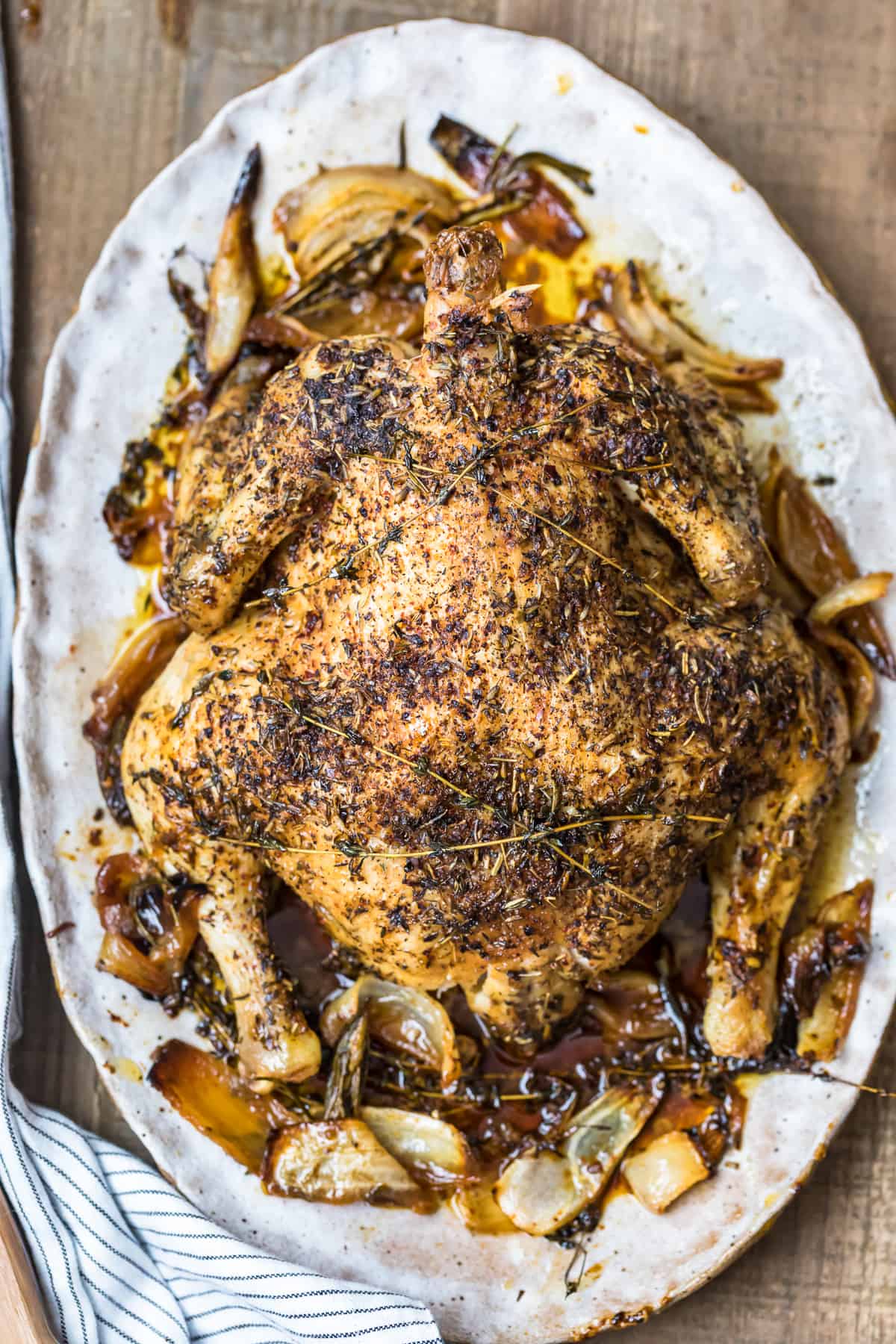 I love preparing a roast chicken for my family, there's something so wonderfully comforting about it. The herbs de Provence really add a vibrant flavor and it's so much easier to make than you think!
Be sure to serve this up with roasted potatoes and easy roasted vegetables.
How To Make Whole Roast Chicken with Herbs de Provence
Be sure to scroll down for the full recipe!
Prep: Cover a sheet pan with foil and place on the onions, rosemary and thyme. Put a cooking rack over the top. Pat the chicken dry and place on the rack.
Season: Season the chicken with all of the herbs, salt and pepper all over and lay the chicken breast side down. Place the lemon and fresh herbs inside the chicken.
Roast: Roast the chicken checking for doneness after 1 hour and 20 minutes.
Serve: Let the chicken rest for 15 minutes before carving and drizzling with the pan juices.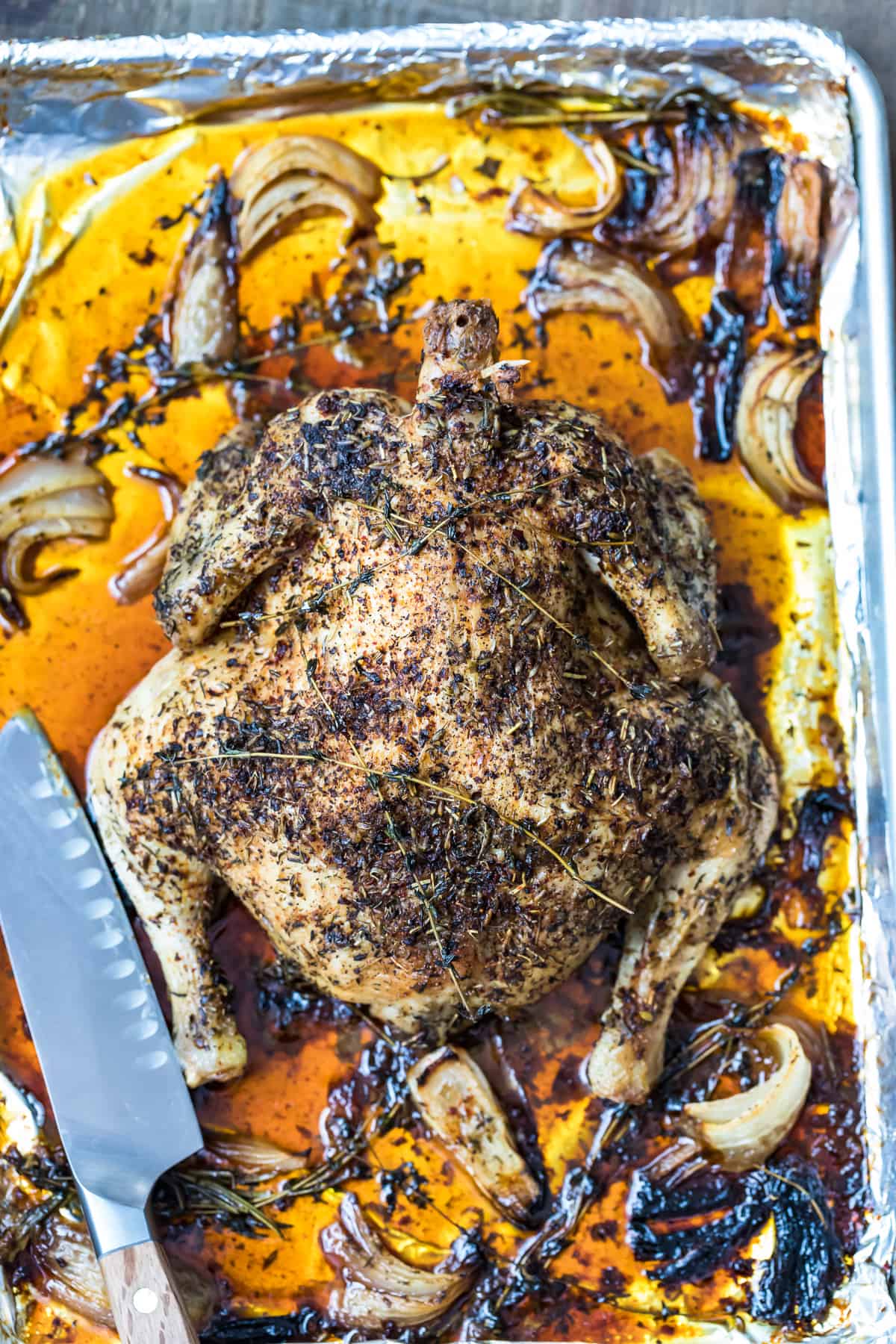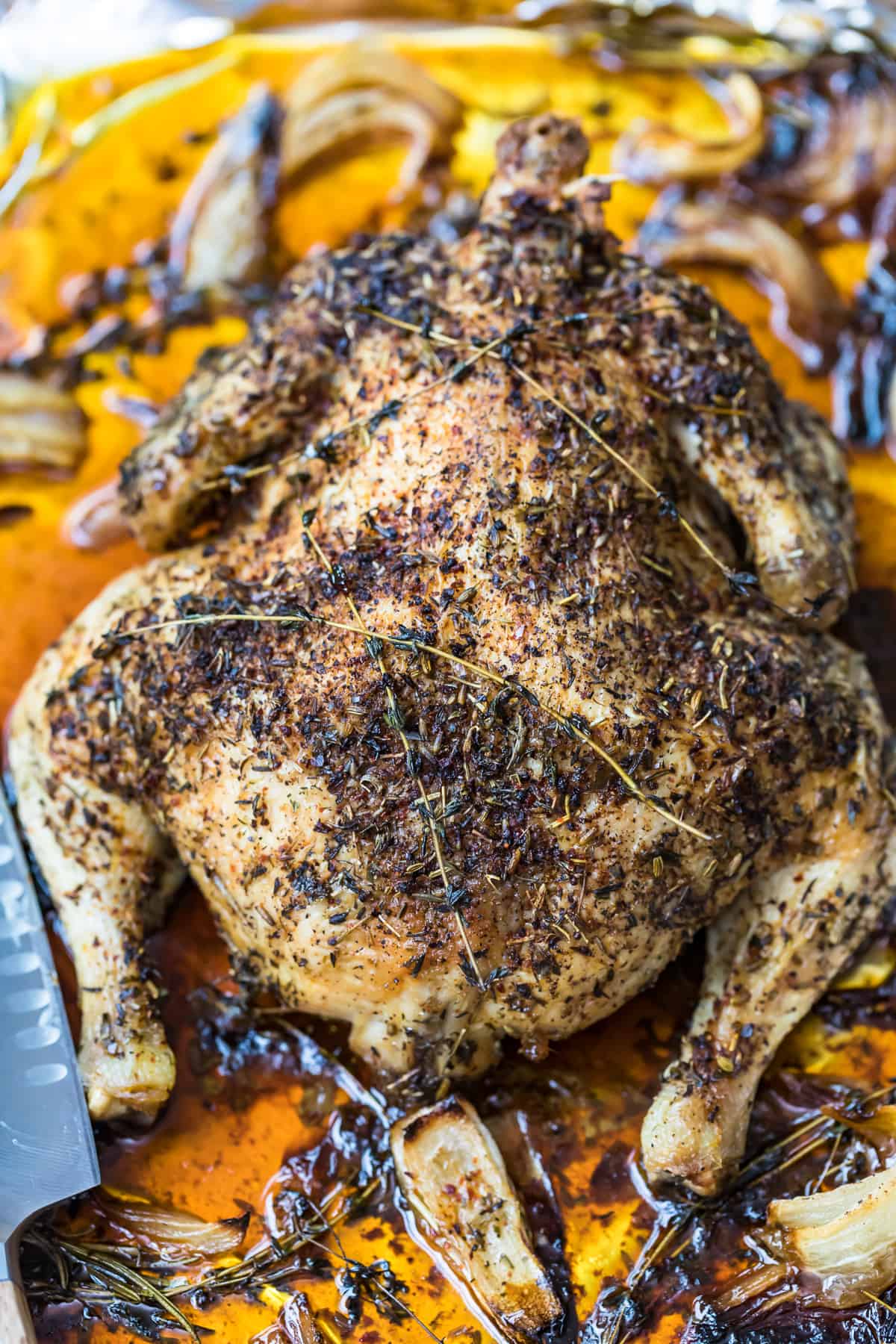 Can you make it ahead of time?
This chicken can be prepped up to 2 days before you are ready to cook it. Leave it uncovered in the fridge and let it room to room temperature (about 30 minutes) before putting in in the preheated oven.
If you have leftovers they can be stored in an airtight container in the fridge for up to 3 days and the chicken is great to add to salads and sandwiches.
What is Herbs de Provence?
This Herbs de Provence recipe is a dried herb mix that is added to dishes to enhance flavor. The herbs used are considered to be typical of the Provance region in South West France. You can buy it in stores but it's also really easy to make your own.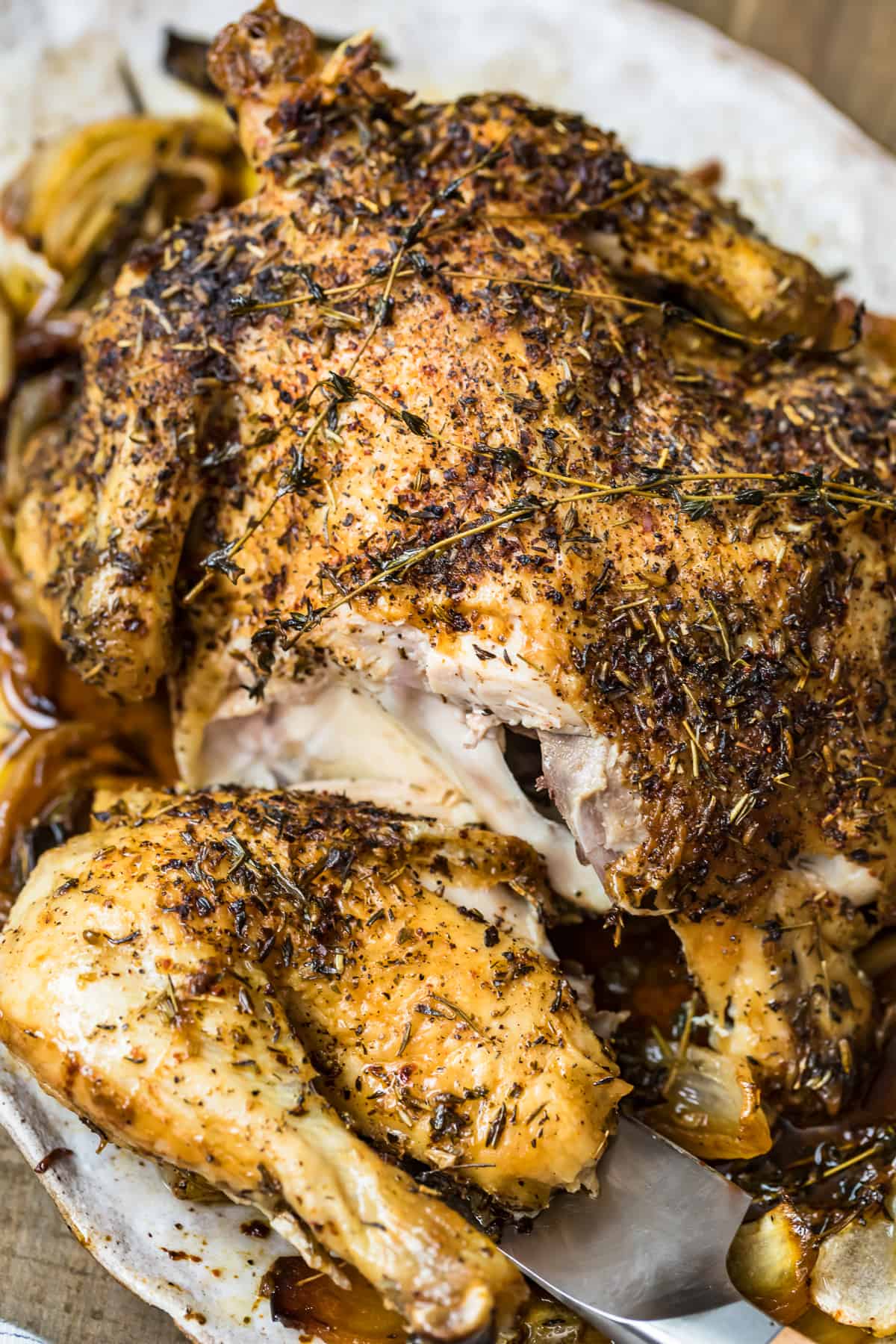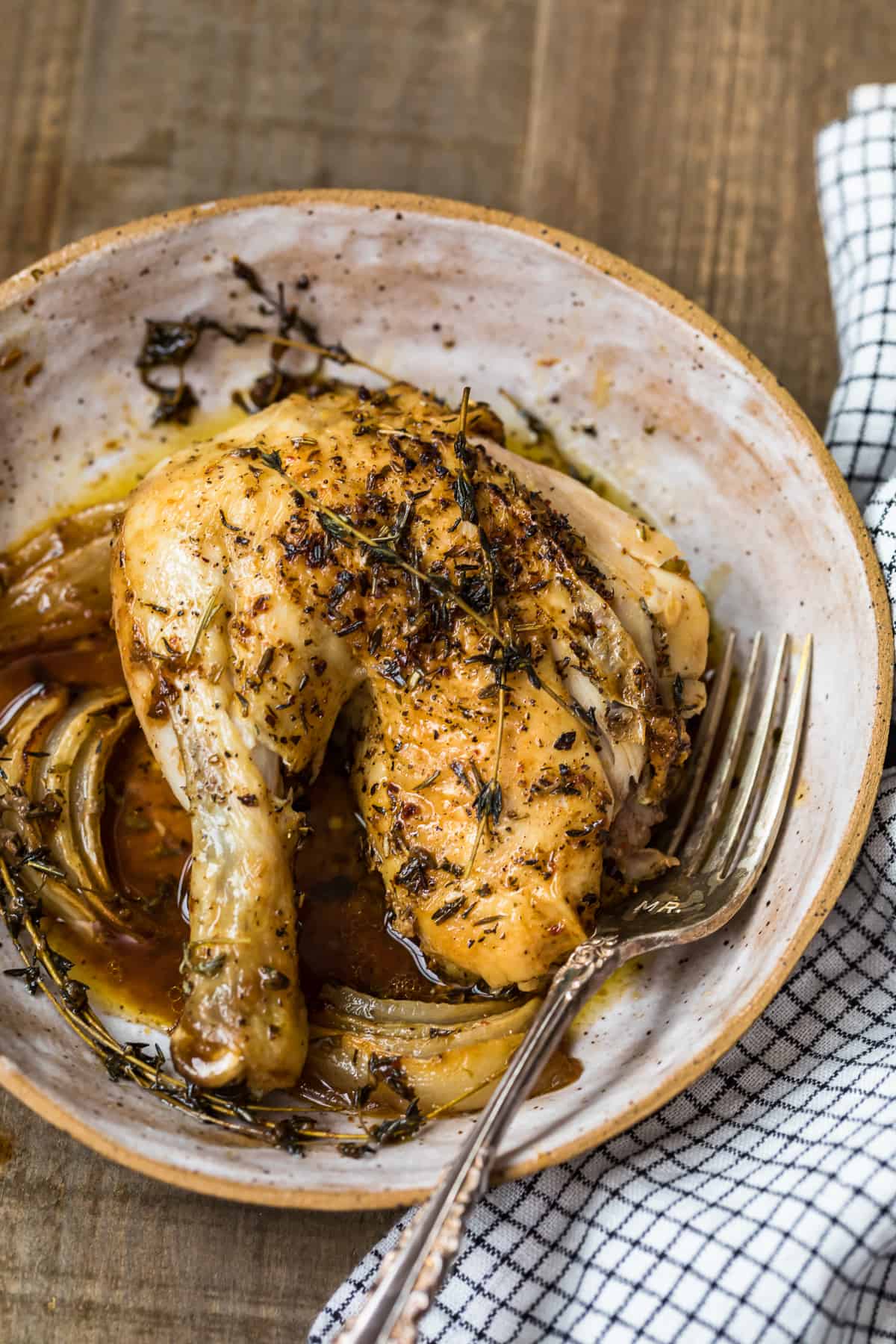 How do you keep the chicken from drying out?
You might notice the chicken is cooked breast-side down. I believe cooking the whole chicken this way (as with a turkey) the breast meat stays juicier. I also add half a lemon to the cavity of the chicken which steams and creates moisture as the chicken roasts. If your chicken is browning too quickly, be sure to cover it with foil, this will also help it to keep moist.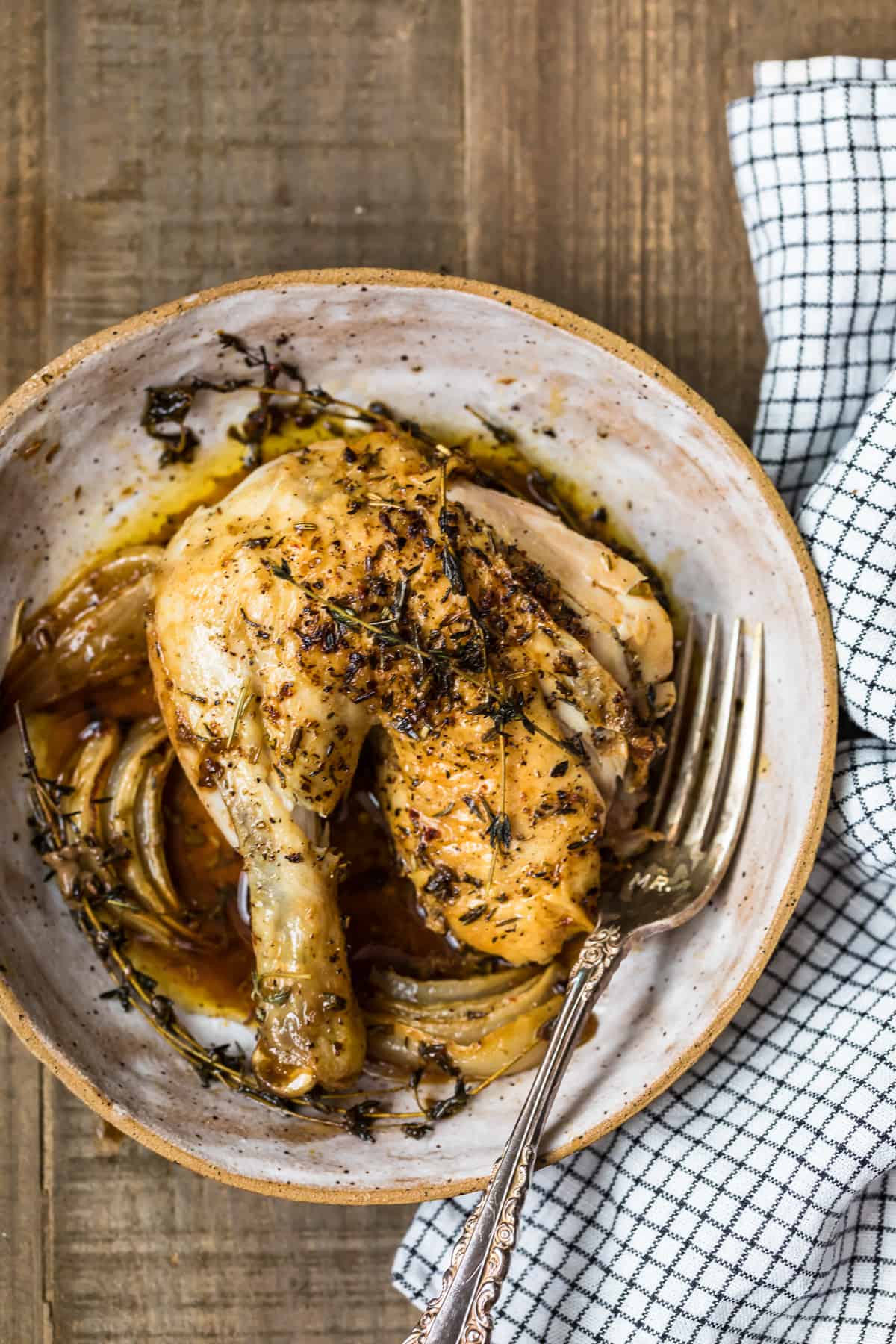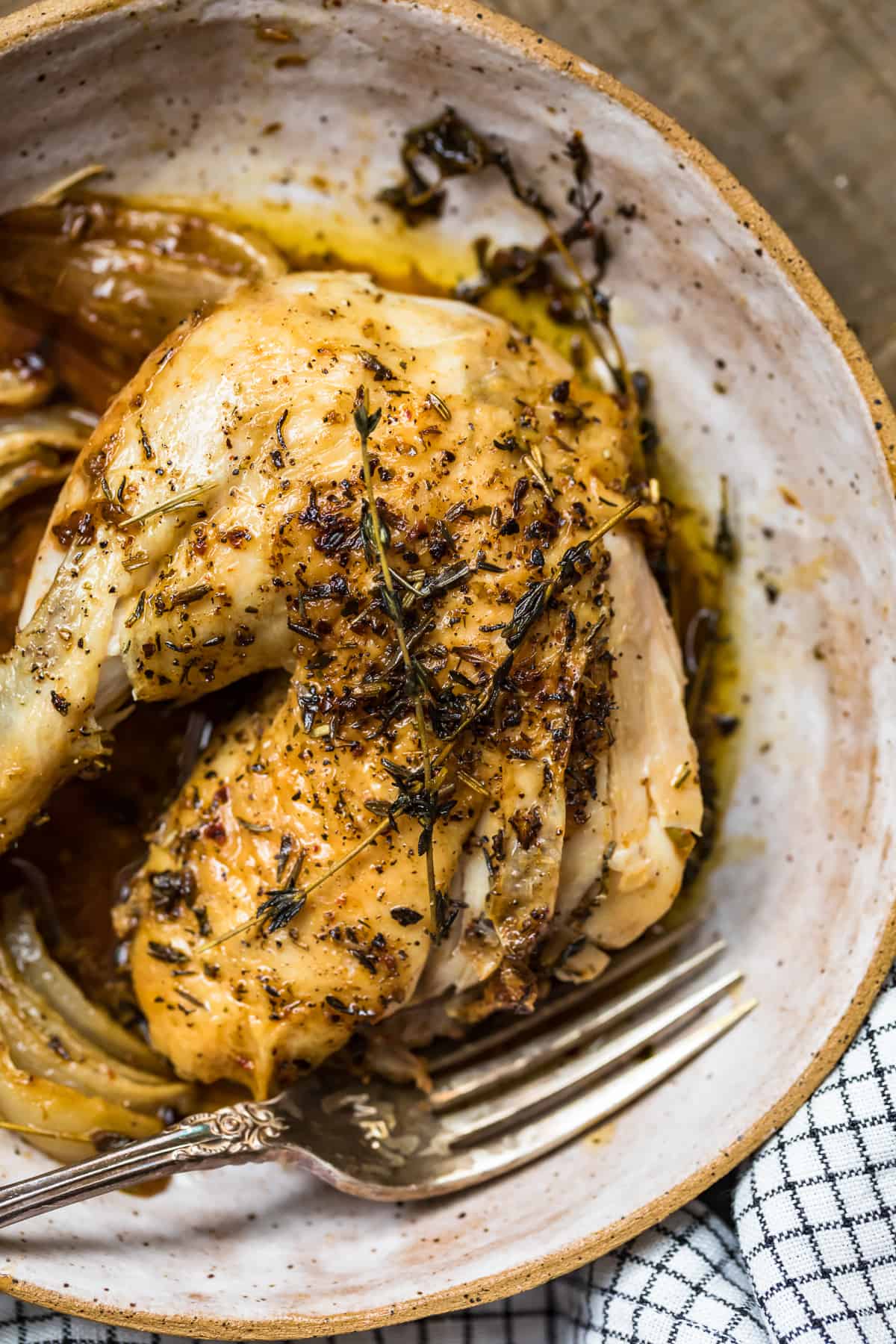 Recipe Notes and Tips
Cook the chicken breast side down for the juiciest chicken.
If you prep the chicken ahead of time, be sure that it is at room temperature before you roast it.
Let the chicken rest for at least 15 minutes before you carve it. This will help the whole roast chicken keep nice and juicy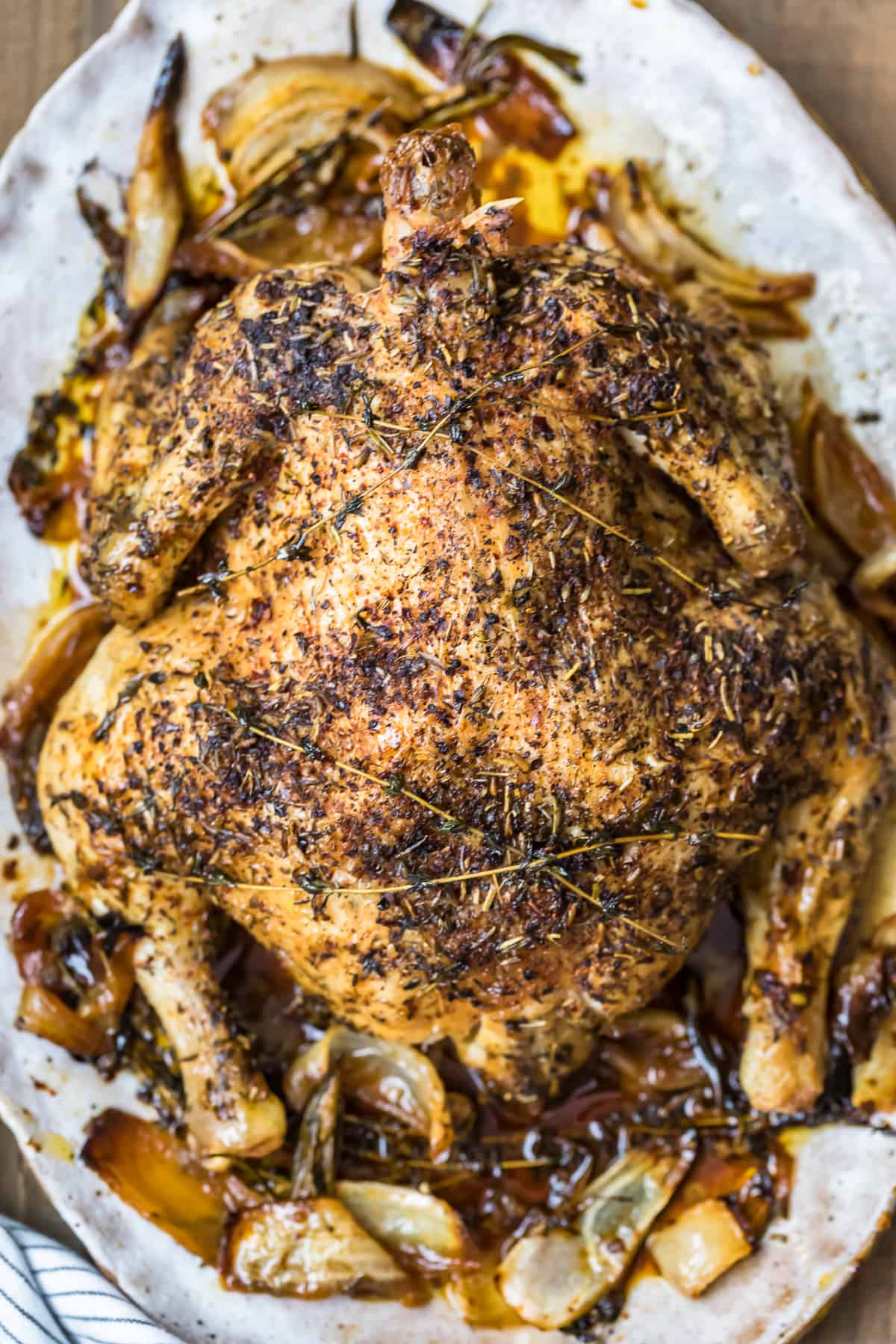 More Chicken Recipes