Pepper Jelly Dip is a quick and easy recipe for last-minute parties and get togethers. This Jalapeno Pepper Jelly and Cream Cheese dip takes less than 10 minutes to makes, and paired with some crackers, it's a super tasty snack or appetizer!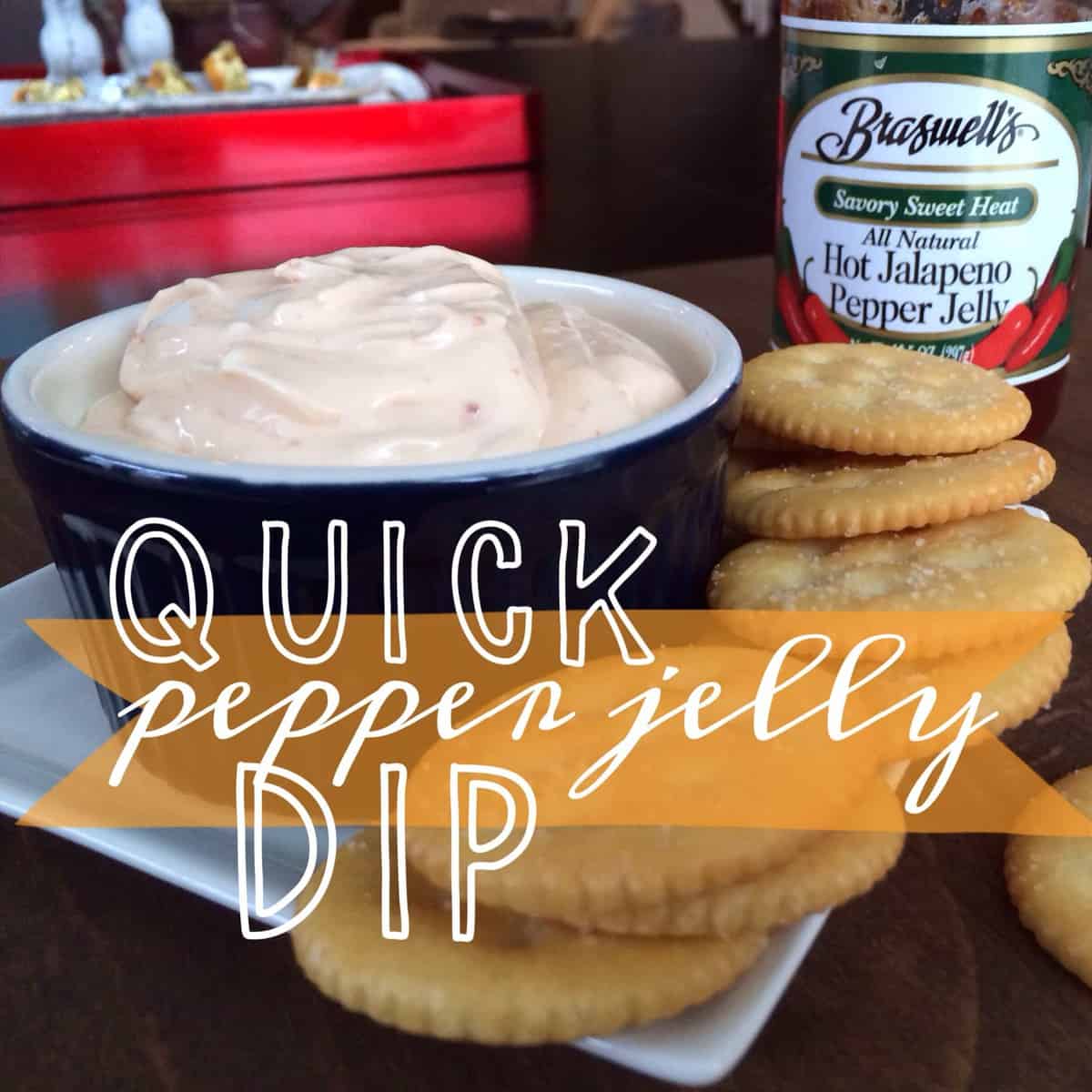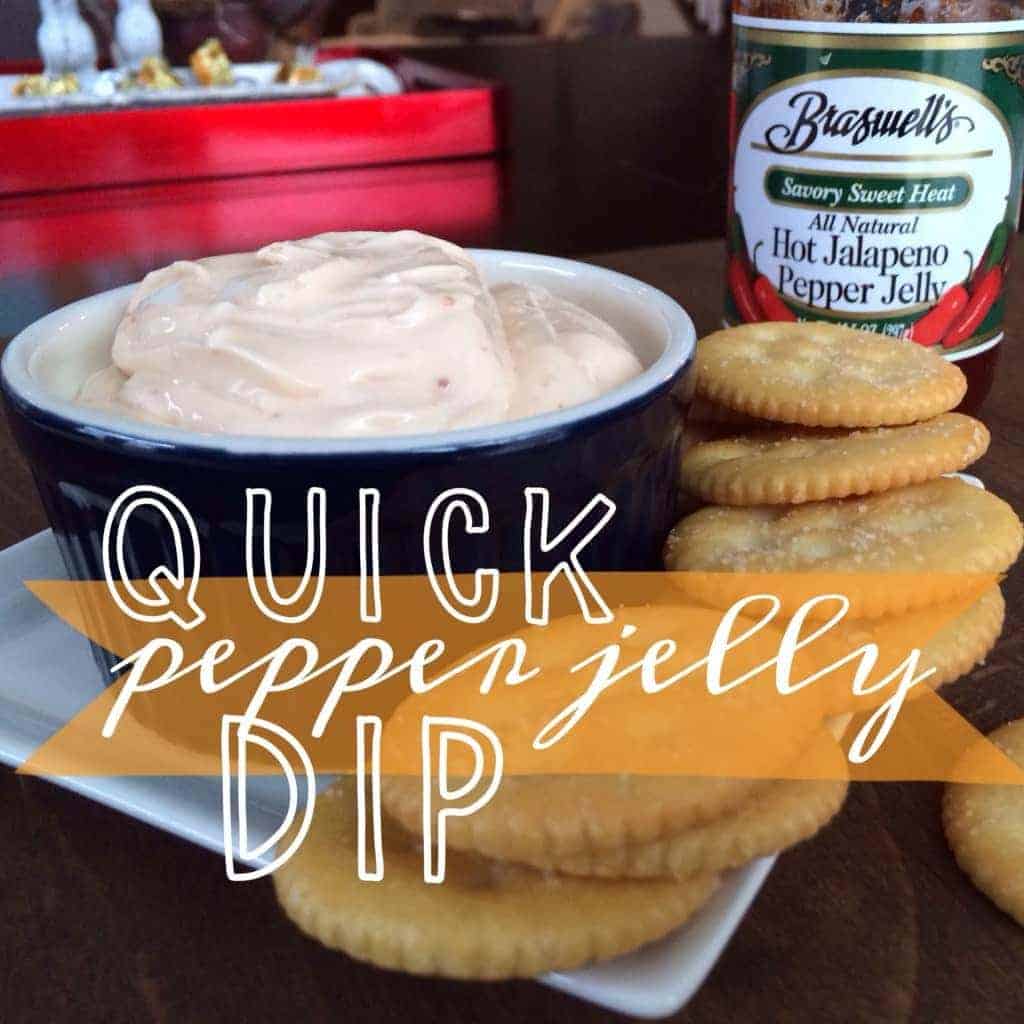 Pepper Jelly Dip
This Hot Pepper Jelly Dip recipe is a savior during the busy holiday party season. Throw it together in minutes and you've got a flavorful appetizer ready to go!
Sometimes there just isn't enough time in the day, especially during this time of the year. You have a holiday party to attend at 6 pm, but you don't get home from work until 5:30! And you're supposed to bring an appetizer, and somehow get ready and get to the party on time…seems impossible.
But this super quick and easy dip is MADE for those days! If you're in the market for an incredibly easy appetizer for the lazy or crazy days, this Pepper Jelly Cream Cheese Dip is just the thing.
Back in my "I can't even boil water" days, this dip was one of my favorite things (because it was one of the few things I could make). But it's STILL one of my favorites, even now that I can successfully crack and egg. The flavor is just good. Spicy jalapeno pepper jelly plus cool cream cheese equals the perfect simple yet delicious taste.
We had this on our appetizer table at Thanksgiving, and it was the only one requested by my father in law when we came over the next week! The instructions are so simple, it's almost a joke. Blend and…done!
This Pepper Jelly Dip is the perfect thing to bring to parties when you're short on time and running late!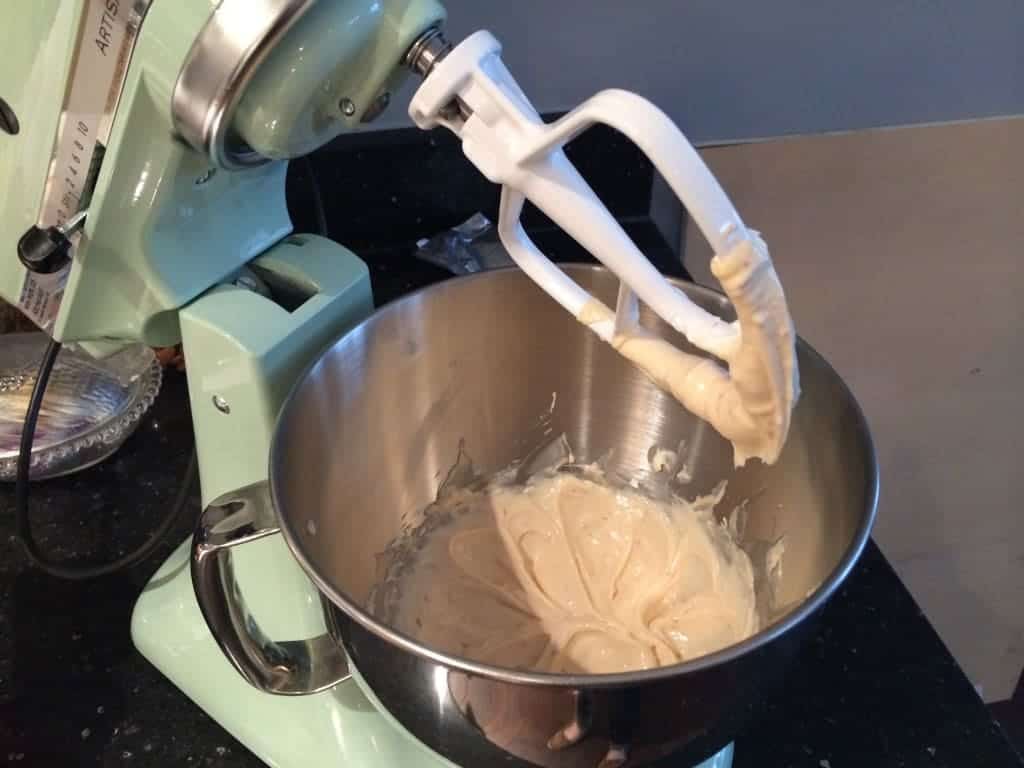 Jalapeno Cream Cheese Dip
This jalapeno pepper jelly is the perfect way to add in the hot flavor of jalapeno in a pinch. You don't need real jalapenos, just mix the jelly in with the cream cheese and you've got a simple jalapeno cream cheese dip flavor to go with those crackers or veggies. It's just a little bit sweet and a little bit spicy. Yum!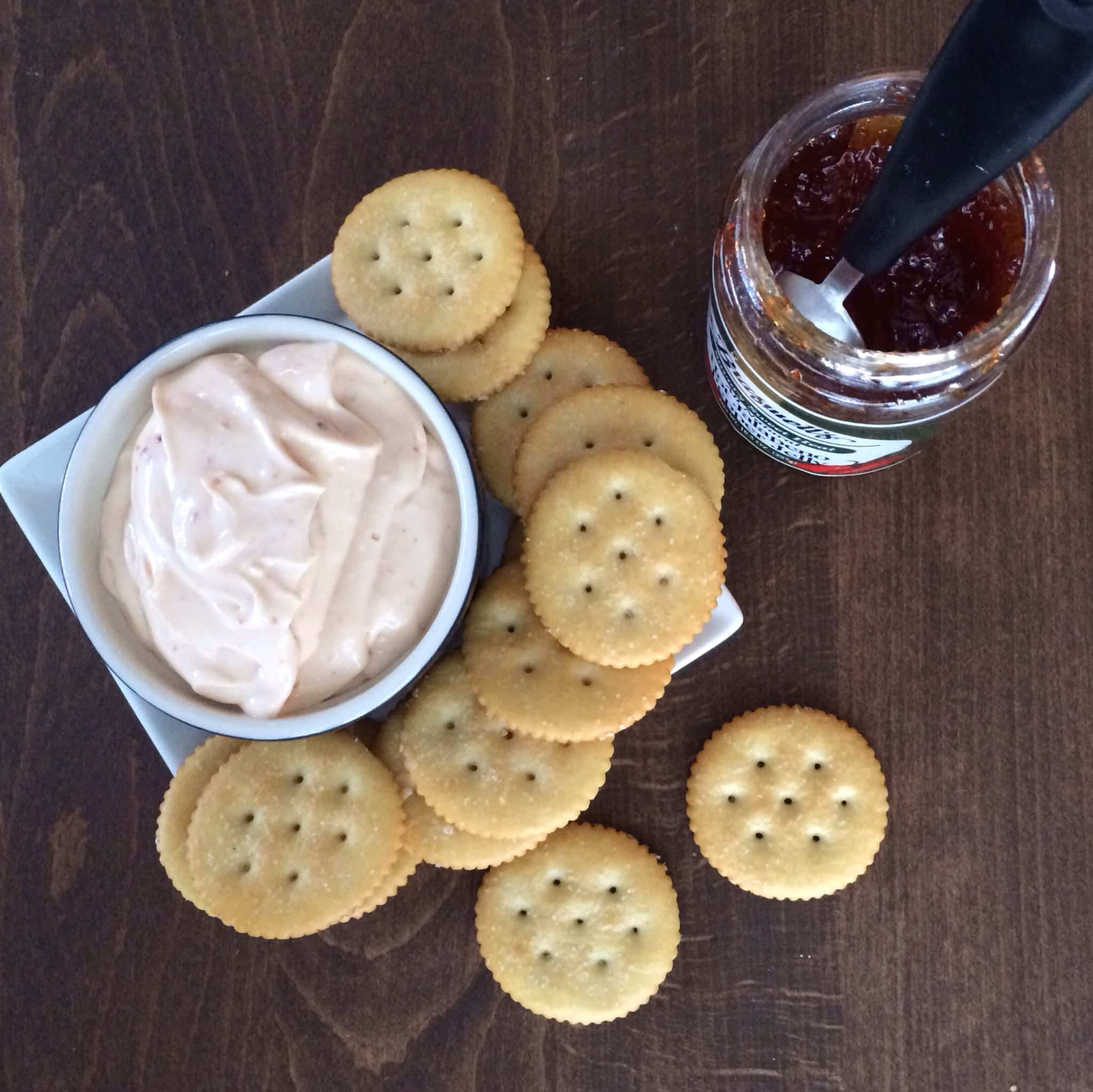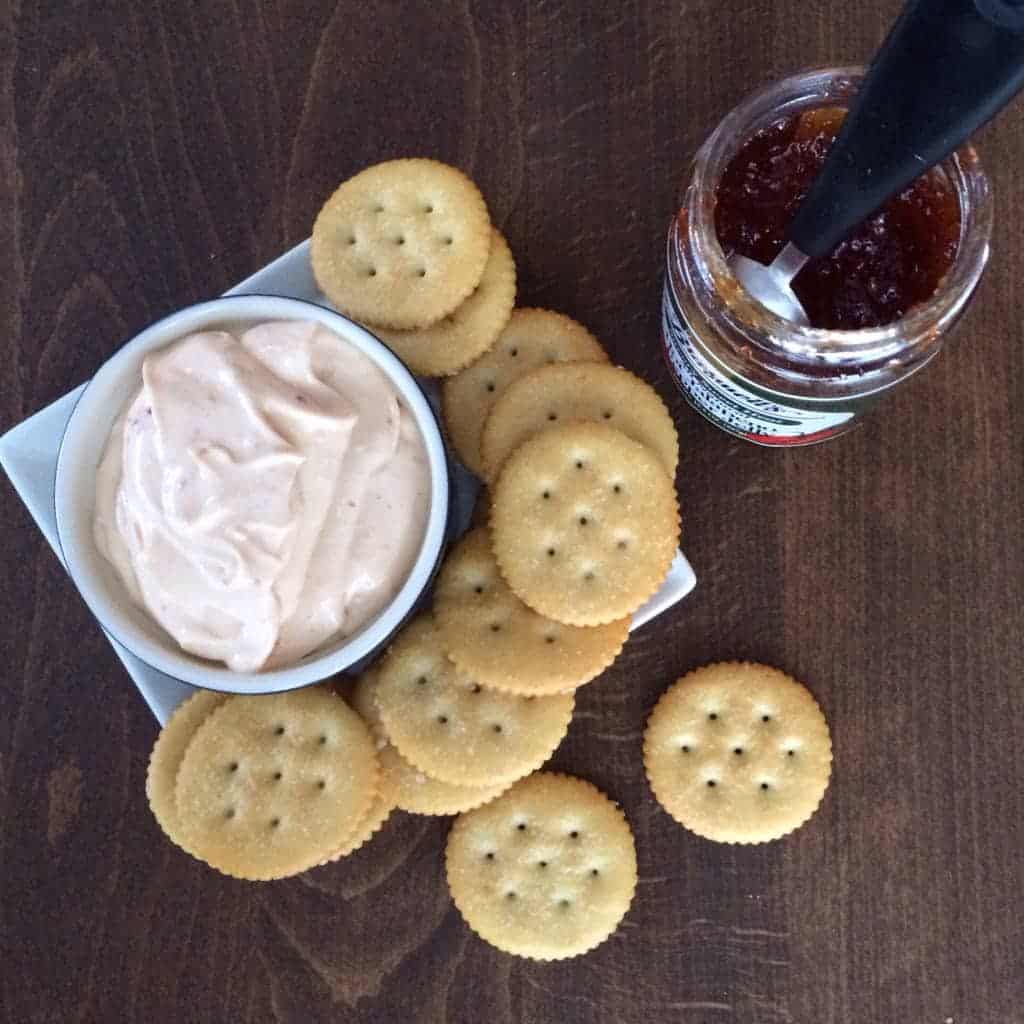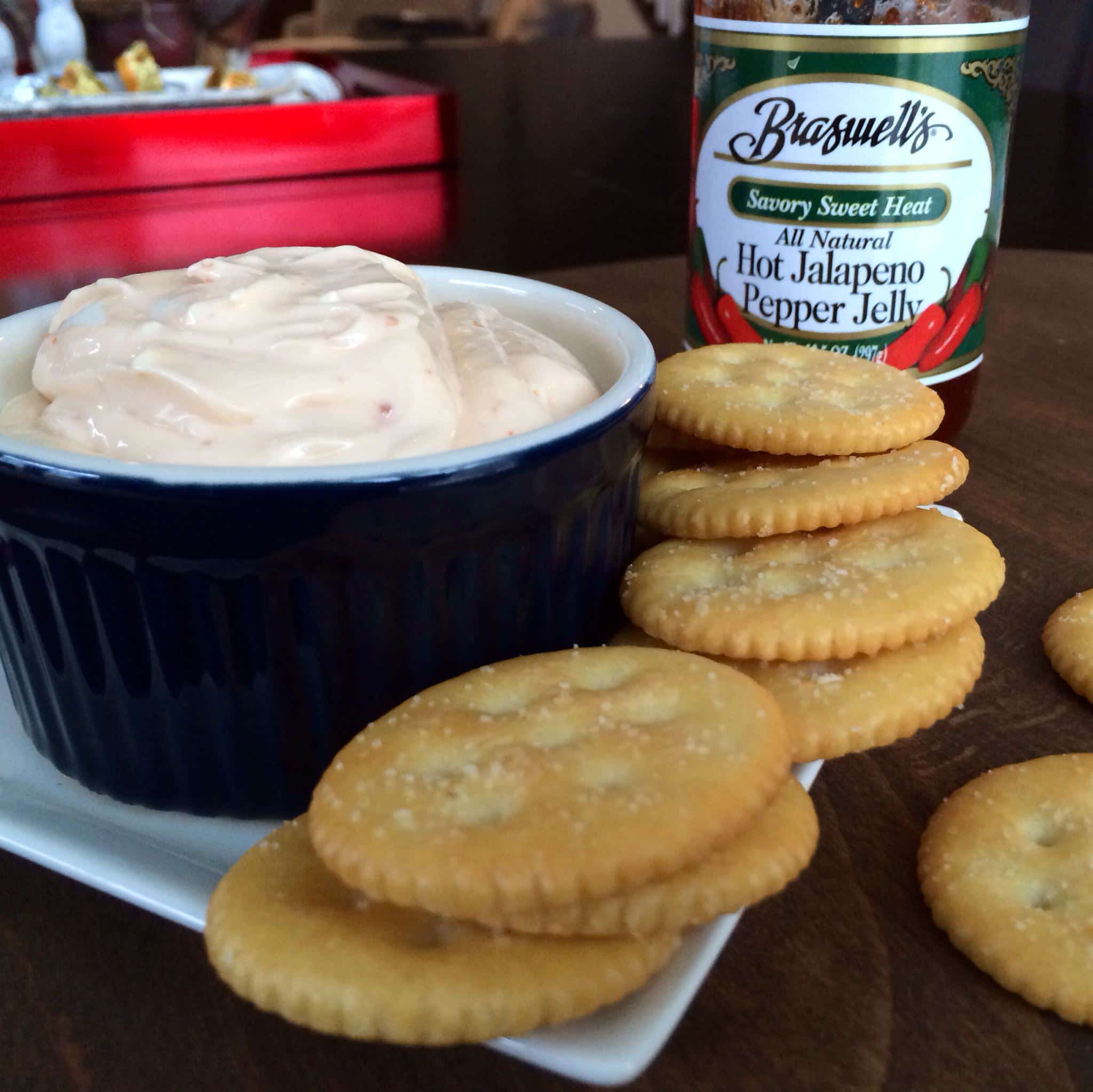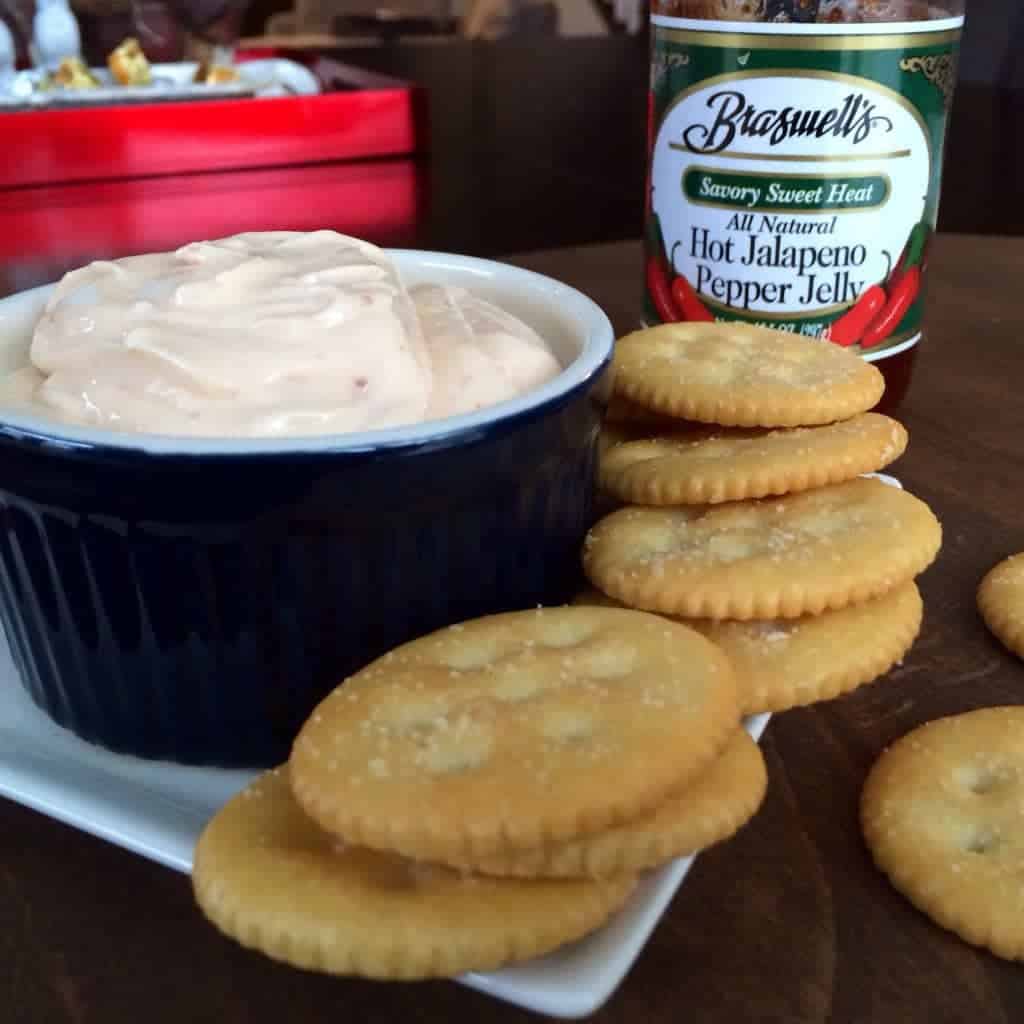 What to Serve with Pepper Jelly Dip
You can serve anything you like with this dip. I like to keep it simple with Ritz crackers when I'm in a rush, but you can just grab and serve whatever crackers you have on hand. This dip is just as good with a hearty cracker, or flavored crackers, or pretzels. It's great paired with veggies too! It's a great way to spice up the typical party vegetable tray.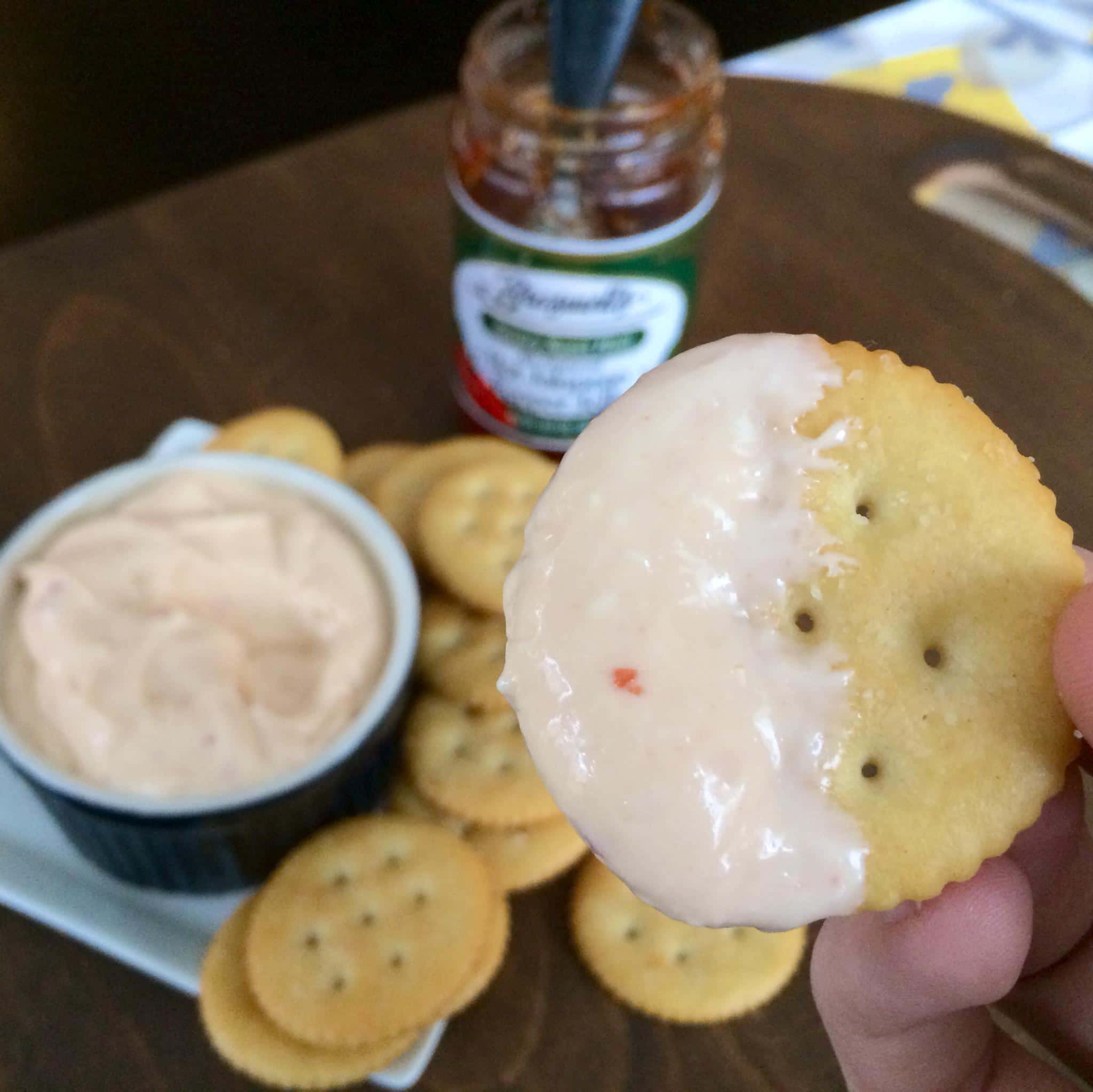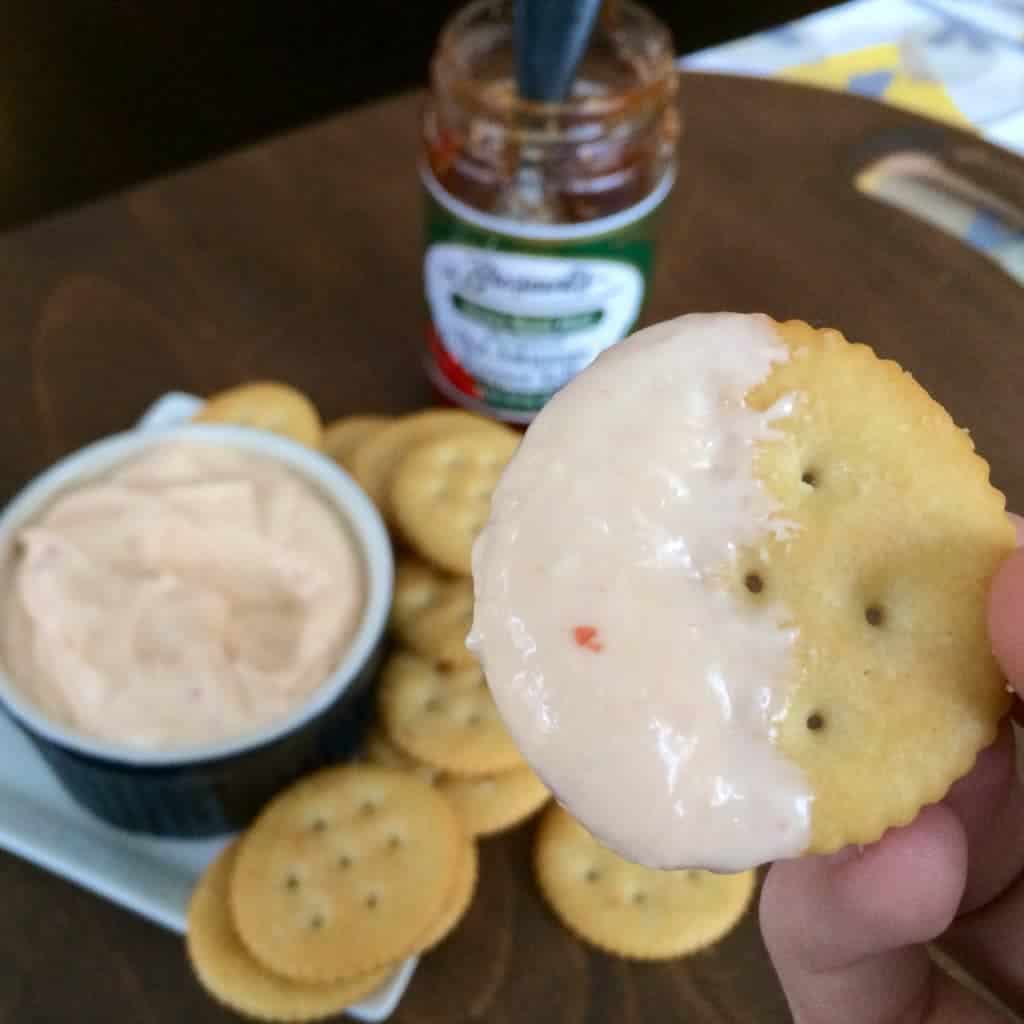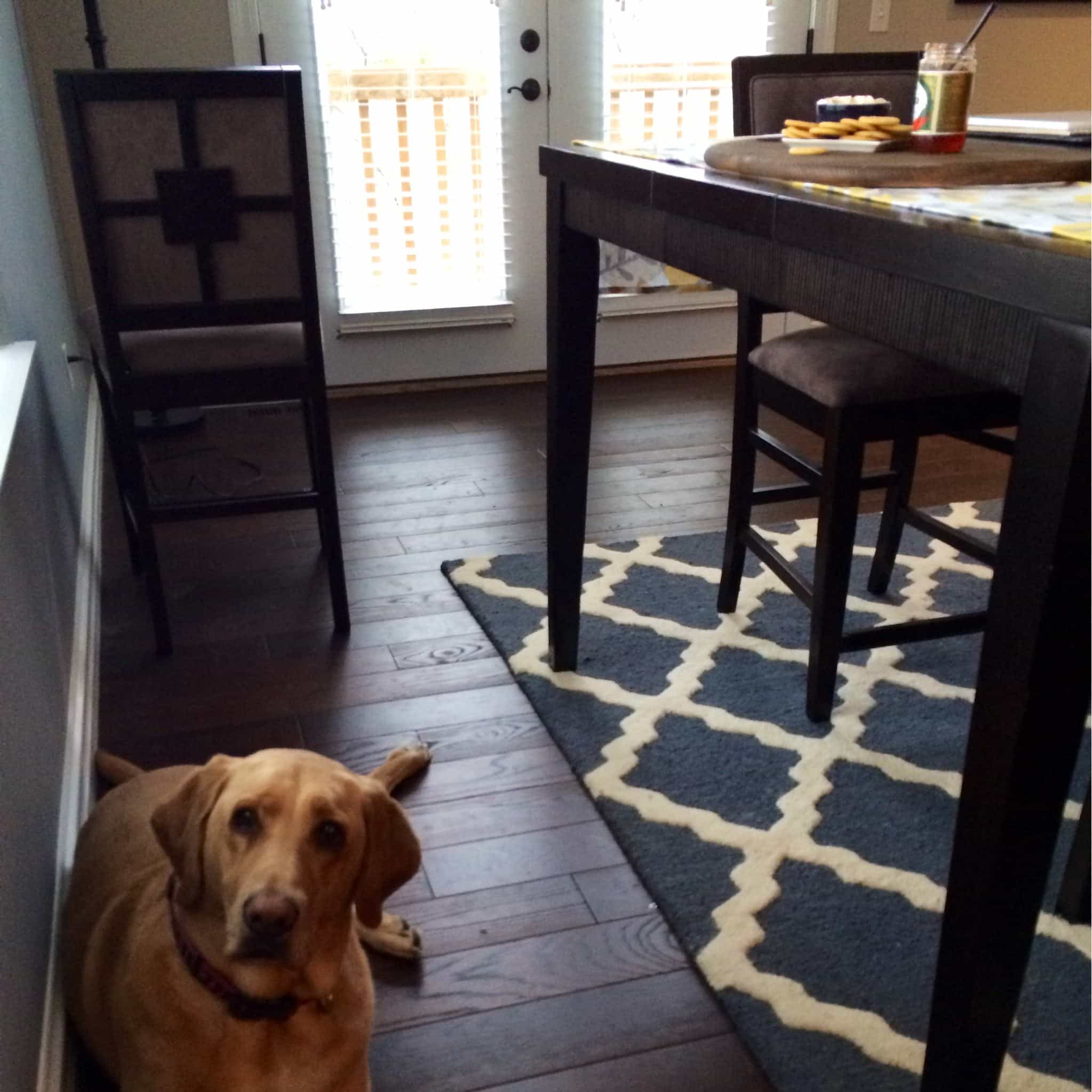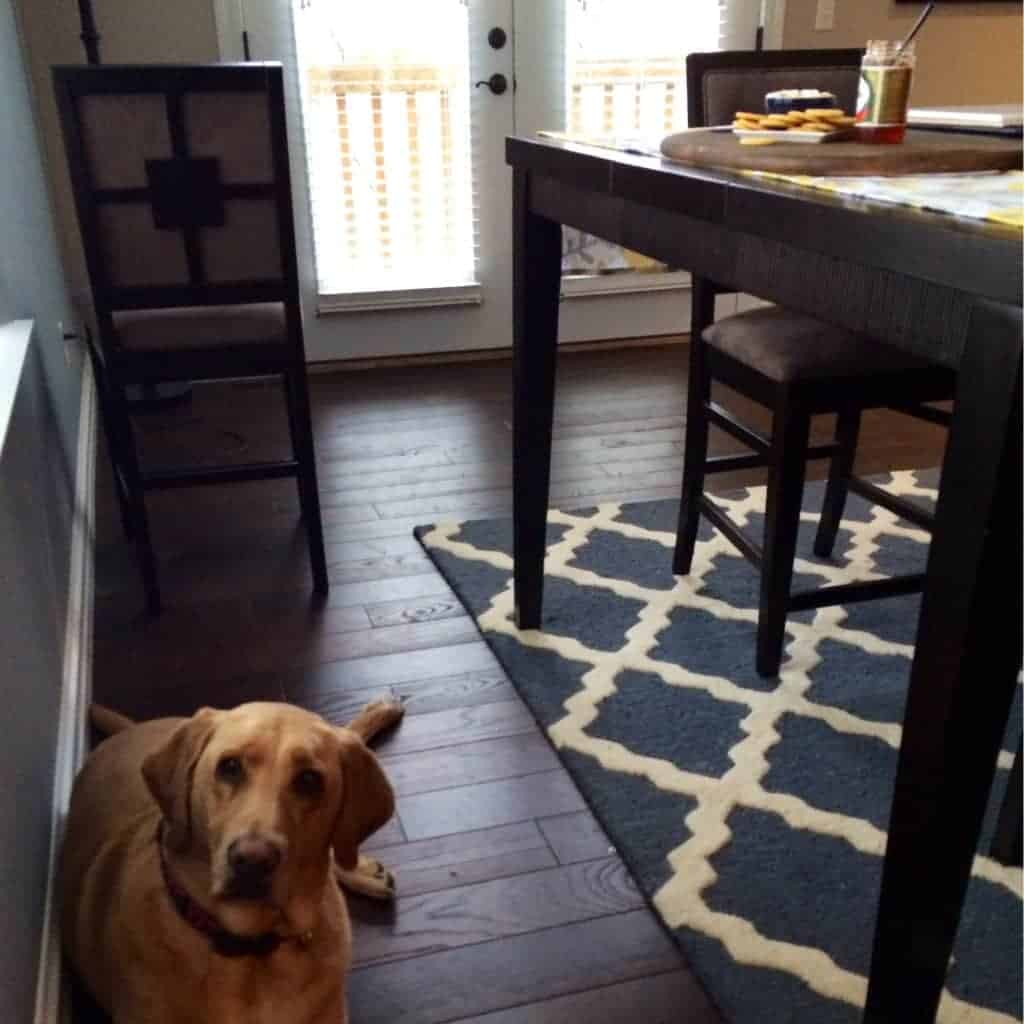 Next time you're in a rush and required to bring a snack, make this Pepper Jelly Dip recipe you're go to. It's easy, and everyone will love the flavor. Sometimes simple is simply the best way to go!
See the recipe card for details on how to make Pepper Jelly Cream Cheese Dip. Enjoy!
Be sure to try these other quick and easy party dips: